Do you have your Fourth of July plans in place yet? I do not. I have no idea what we're doing except that we will be watching fireworks at some point, somewhere!
I'm always a little nervous about the Fourth of July because my husband wants to set off like a million fireworks, despite the fact that we live in a congested area, and practically on top of our neighbors. He also thinks that it's okay for our little kids (ages 2 and 4) to use sparklers and those things you throw on the ground that snap, crackle and pop (no – not Rice Krispies . . . those weird smoke things).
Anyway, I can barely light a candle without freaking out, so I am not into my kids playing with sparklers and all that jazz. So . . . I made them some safe "firework wands" that GLOW IN THE DARK (allegedly . . . this is according to the label on the bottle of paint I used . . . we haven't tried them in the dark yet)! Perfect for use during fireworks displays!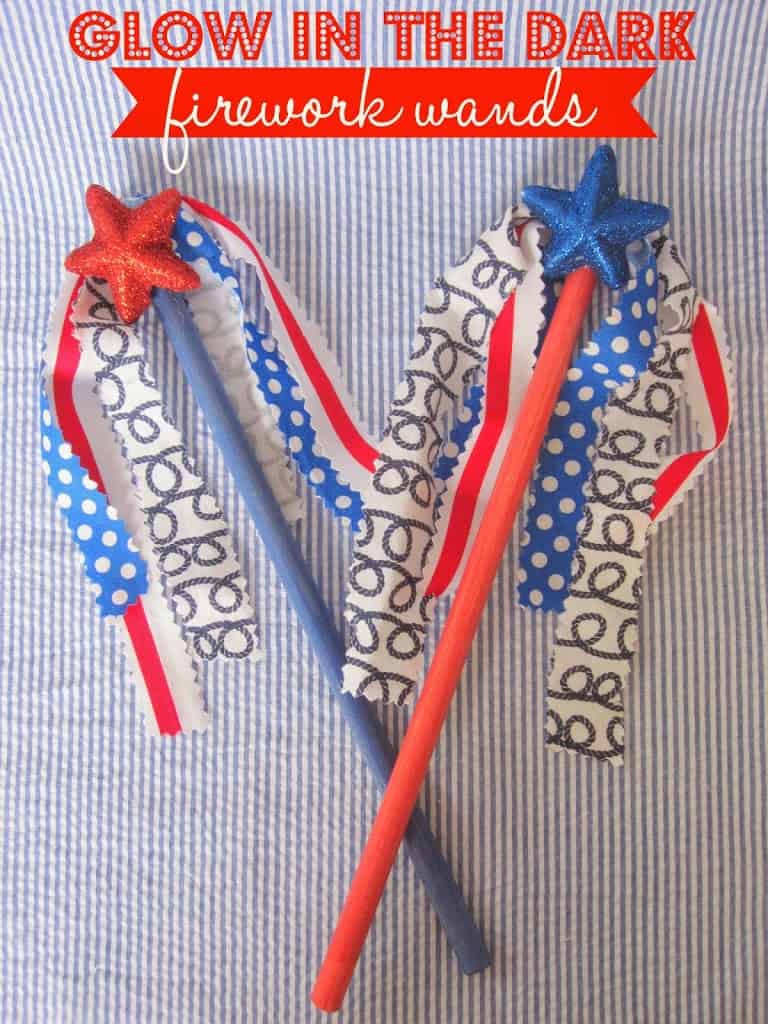 These were super easy to make and my kids are really excited about them! My daughter wants to "share them with all of her friends."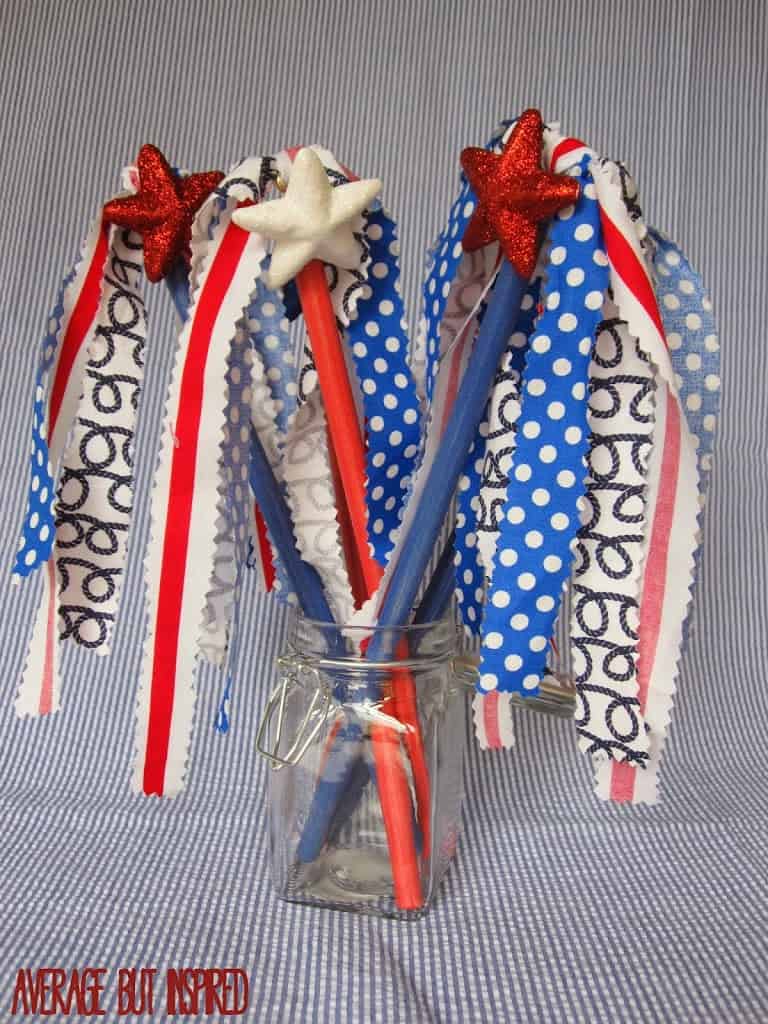 I didn't take pictures of the assembly process because I've been a little pressed for time, but if you want to make your own, you'll need these supplies:
– Wooden dowels (cut to desired size, or you'll need a saw to cut your own)
– Acrylic paint
– Glow in the dark acrylic paint
– Small screw eye hooks
– Fabric strips or ribbon strips
You literally just paint your dowels with your desired color and then add the glow in the dark paint afterwards.
Once the dowels are dry, put an eye screw hook into the bottom of each dowel.
Cut your fabric or ribbon into your desired width and length and then tie through the screw eye hook.
Leave the top plain, or embellish with any accent you like. I hot glued foam star floral picks to the top of each of mine.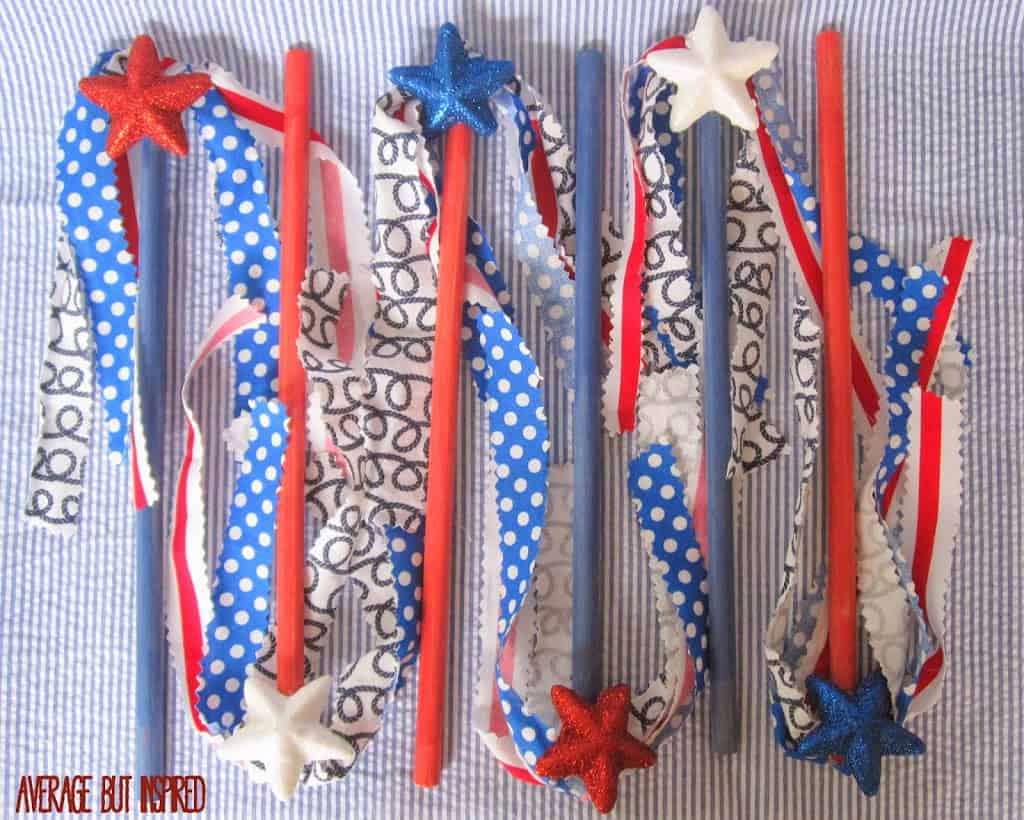 – Bre