I've been working on a mini-makeover of my dining room. I work on it for about 7 minutes a day, which means you can plan to see it in a few years. ;-P I'm not going to show you the room until it's totally finished, but for now, I want to tell you about an AMAZING change in the room that I made for FREE.
Ready? I reorganized my china cabinet. I know it sounds ridiculous, but it has made an incredible difference in the look of my dining room!
Before I show you my new and improved china cabinet, I will show you the "before." Prior to repainting the dining room (which required emptying the china cabinet of its contents and moving it), I snapped this photo so that I would remember where I had everything once I was able to put it all back.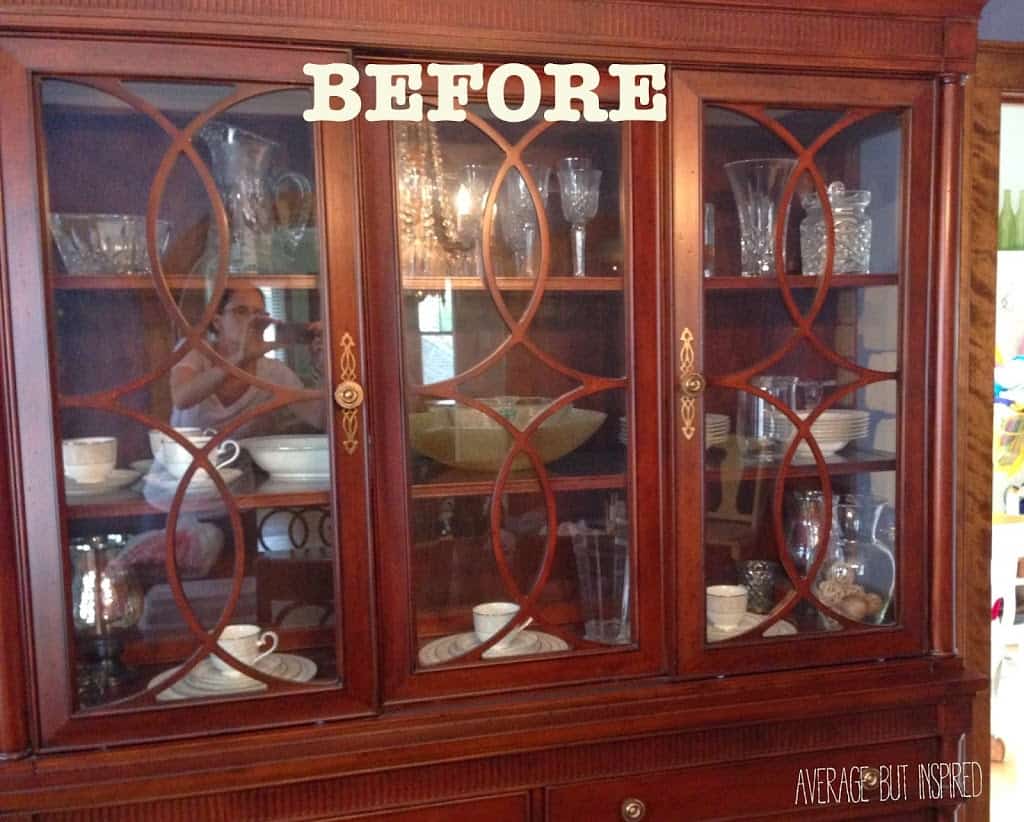 When it came time to put everything away again, I looked at the photo and thought "Ew. This looks pretty terrible." Bland and disorganized – the china cabinet sort of blended into the wall without making any sort of impact at all.
[P.S. this is the china cabinet from my old house. To see my NEW built-in china cabinet makeover, check out this Dated Oak China Cabinet Makeover post! I think you'll love it!]
I decided that there must be a better way to do justice to the china and crystal that I've used three times since my wedding in 2006. So I scoured Pinterest and Google to find just the inspiration that I needed.
The first image I came across was from Katie at Bower Power. Look at her lovely china cabinet makeover and the beautiful way she organized her dishes. So much nicer than mine.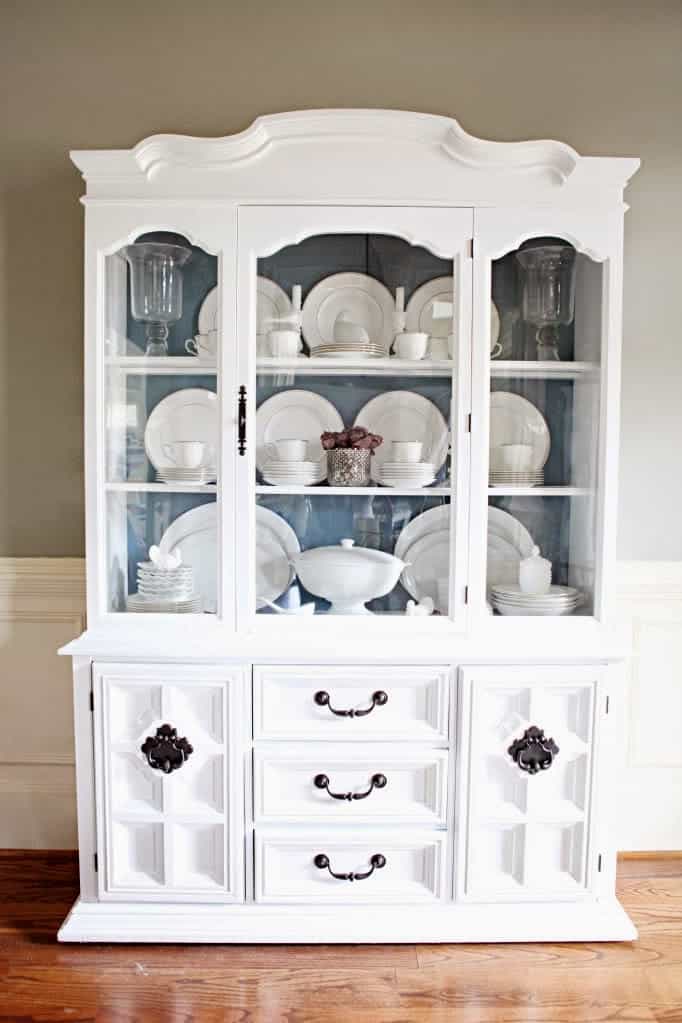 The next image that caught my eye was from Jennifer at
Dimples & Tangles
. Of course I LOVED the green painted cabinet itself, but I also noticed how nicely her dishes were arranged. Just as with Katie's cabinet, many of the dishes were displayed vertically to make each shelf within the cabinet pop. My dishes were simply stacked one on top of the other, so I knew this was a change I needed to make.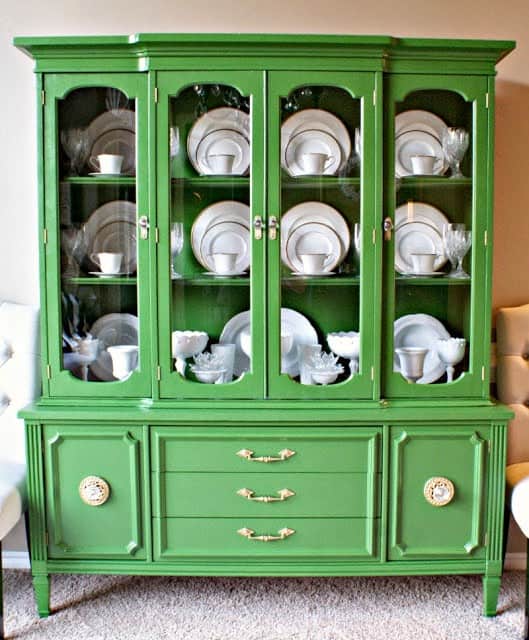 Finally, I found an awesome post by Darla at
Heartwork Organizing
about how to arrange a china cabinet. She gave fantastic tips about choosing a focal point, arranging with symmetry in mind, and about products that help with the display of china.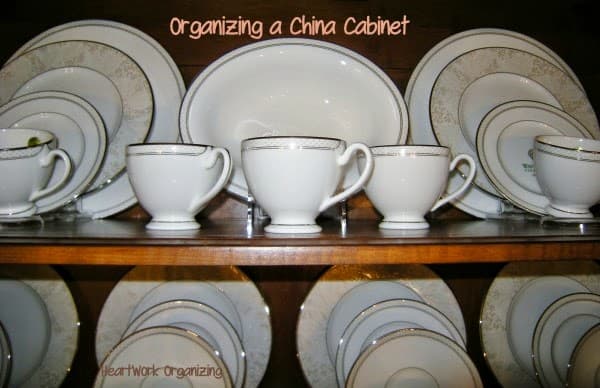 Armed with these inspiration pics and advice, I reloaded my china cabinet in a way that has made an INCREDIBLE impact on the room. If I do say so myself, my china cabinet is now a beautiful focal point instead of a forgotten piece of furniture.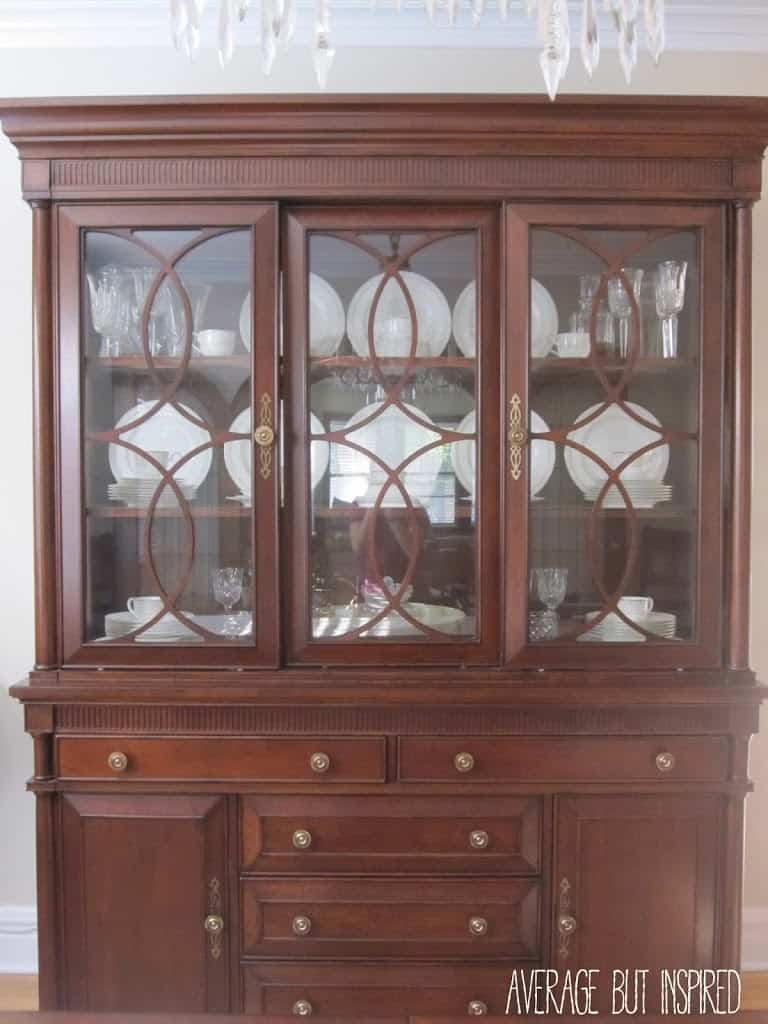 I only used things I already had to revamp my cabinet, and I am shocked at the improvement!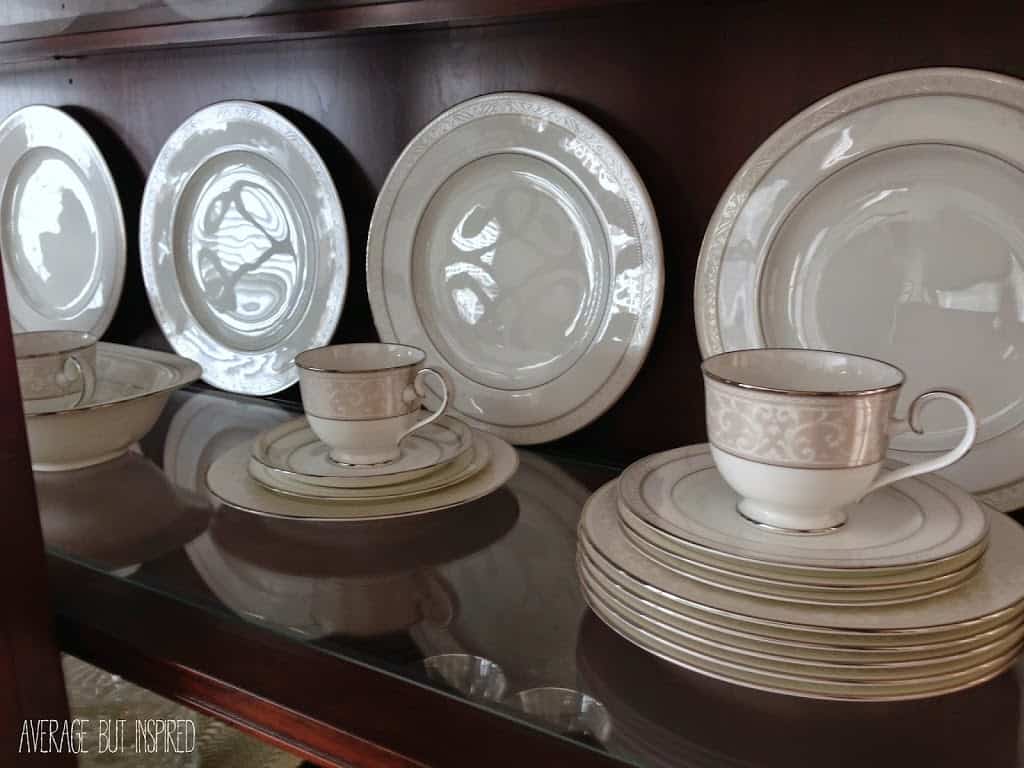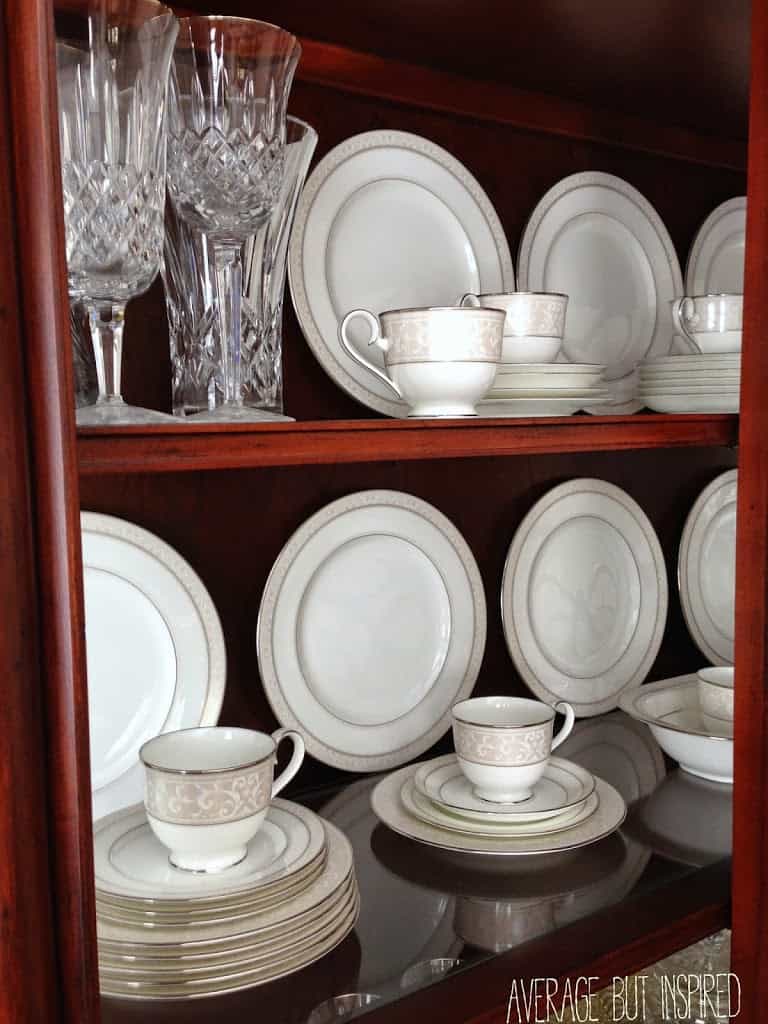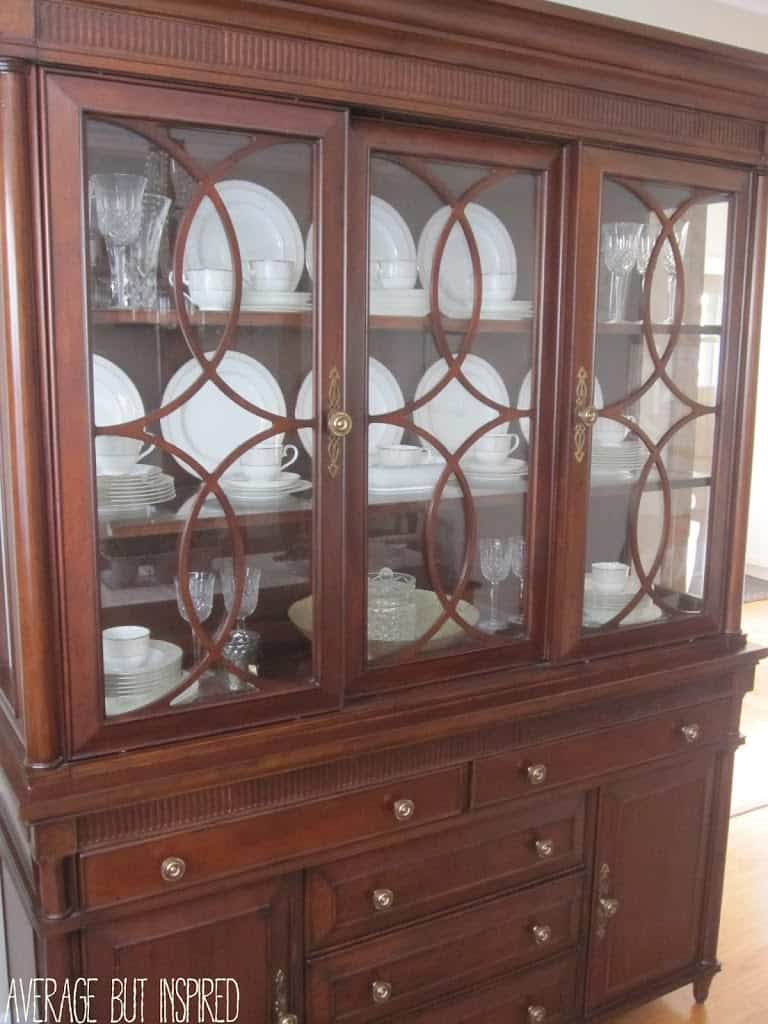 The contrast of the white dishes against the dark furniture has really helped to lighten up the room, and the symmetrical display of the items inside makes it so much nicer to look at.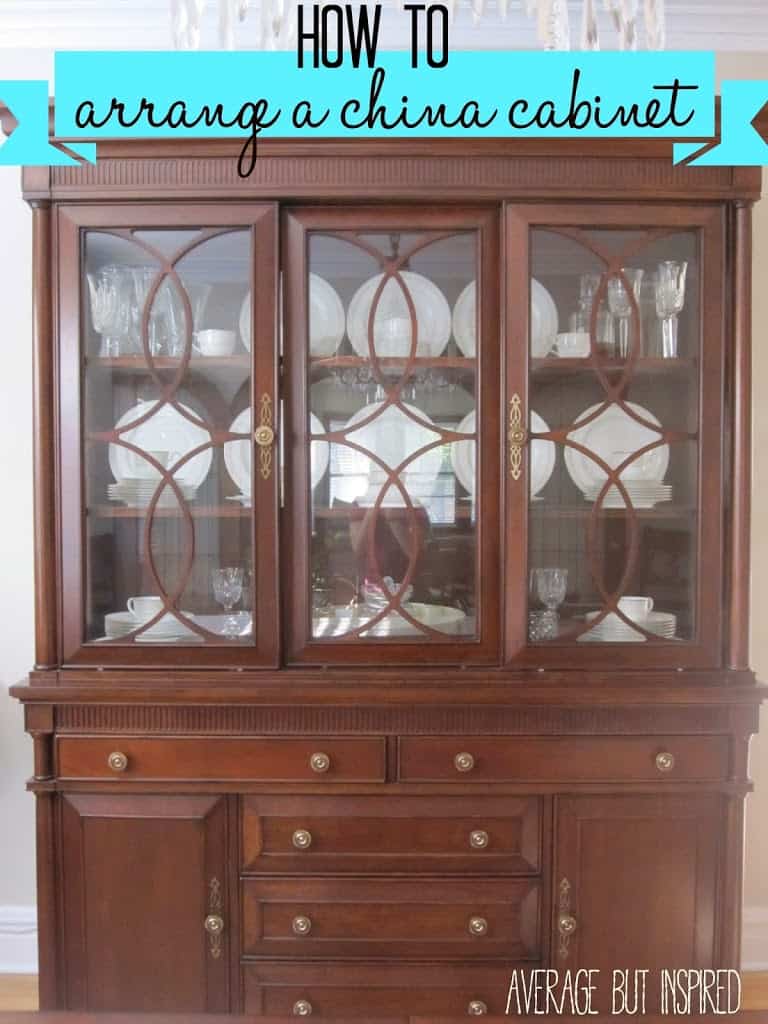 Now that everything's arranged so nicely, however, I am probably even less likely to actually use my china – I don't want to mess up my display!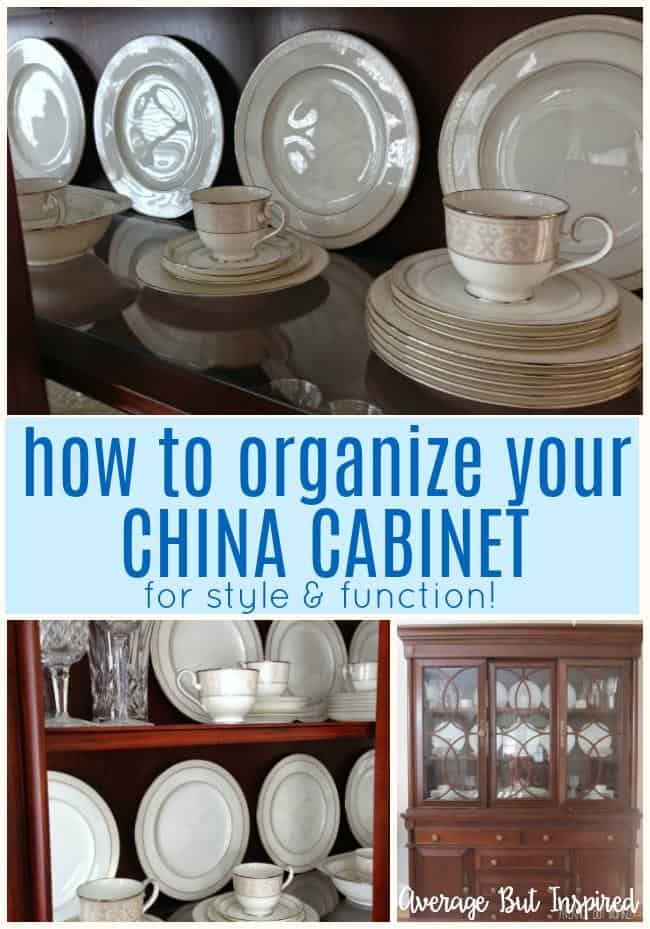 – Bre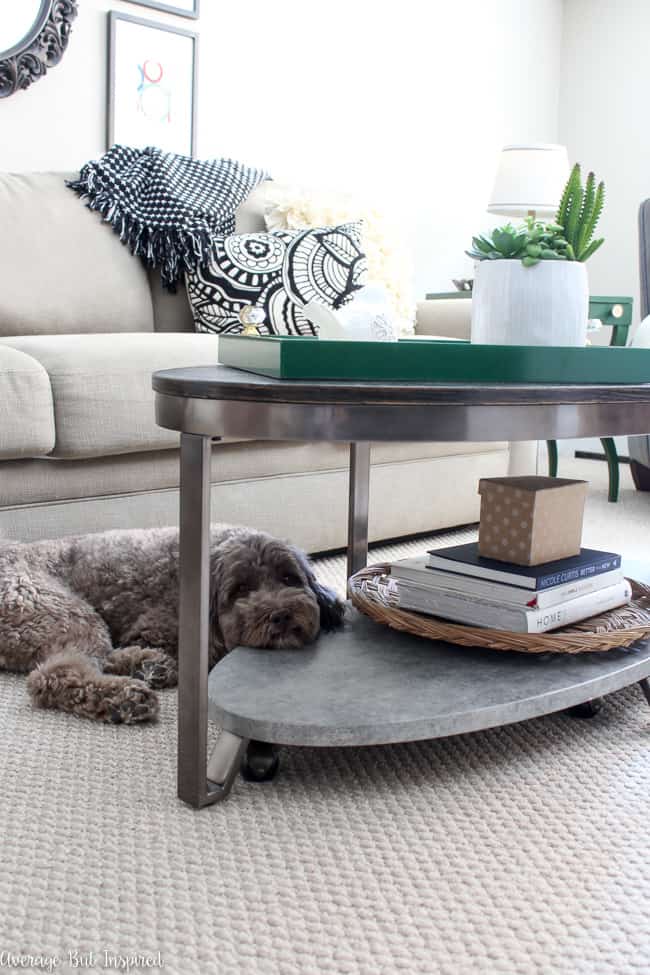 Or This Tween Bedroom Makeover Post!