Like it or not, fall is in the air.
I like it.  A lot.
So it's no surprise that I am thrilled to be getting my home ready for the new season.  Last year I barely plunked a pumpkin on my porch because all of my fall decor was in storage during our basement remodeling project.  This year will be totally different!  My home will look like a scarecrow vomited copious amounts of harvest-themed decor all over it.
One item that I already added to my backdoor was this cute little guy I made with some twigs I lifted from my neighbor's yard.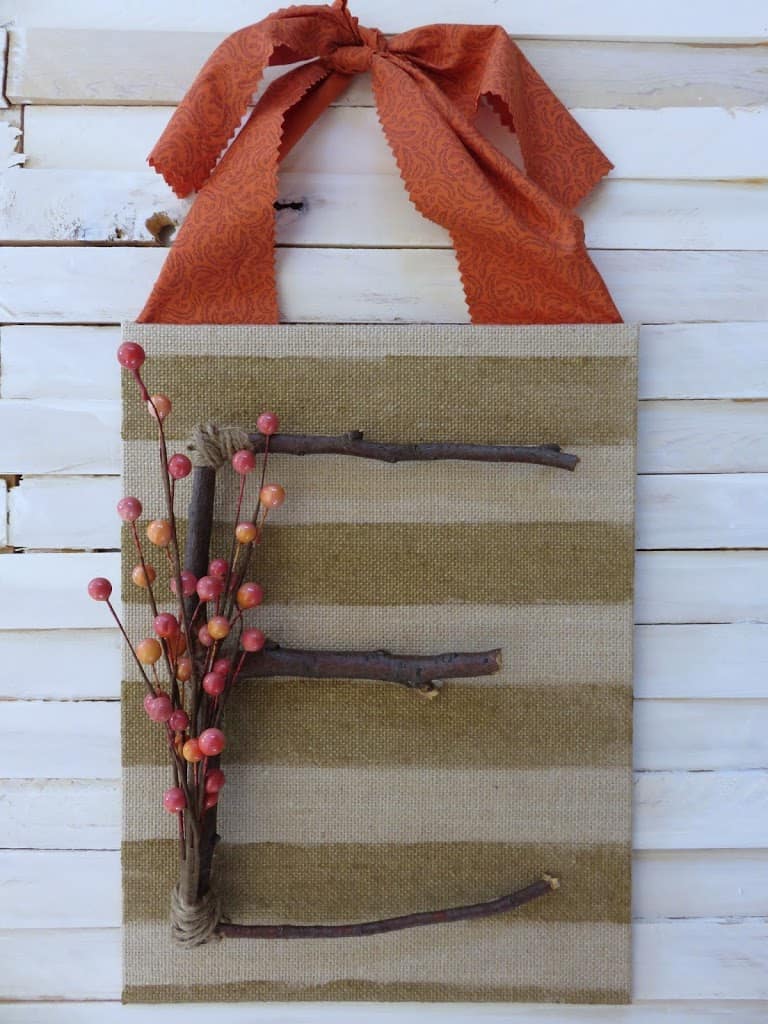 OK, they weren't actually twigs – it was actually more like a tree limb that I took from my neighbor's yard.  (Trust me – I waited until I was sure nobody was around to see me dragging this thing into my house.  I looked like a lunatic.  Even my daughter asked what was wrong with me.  Look at her face – you can tell she thinks I'm crazy.)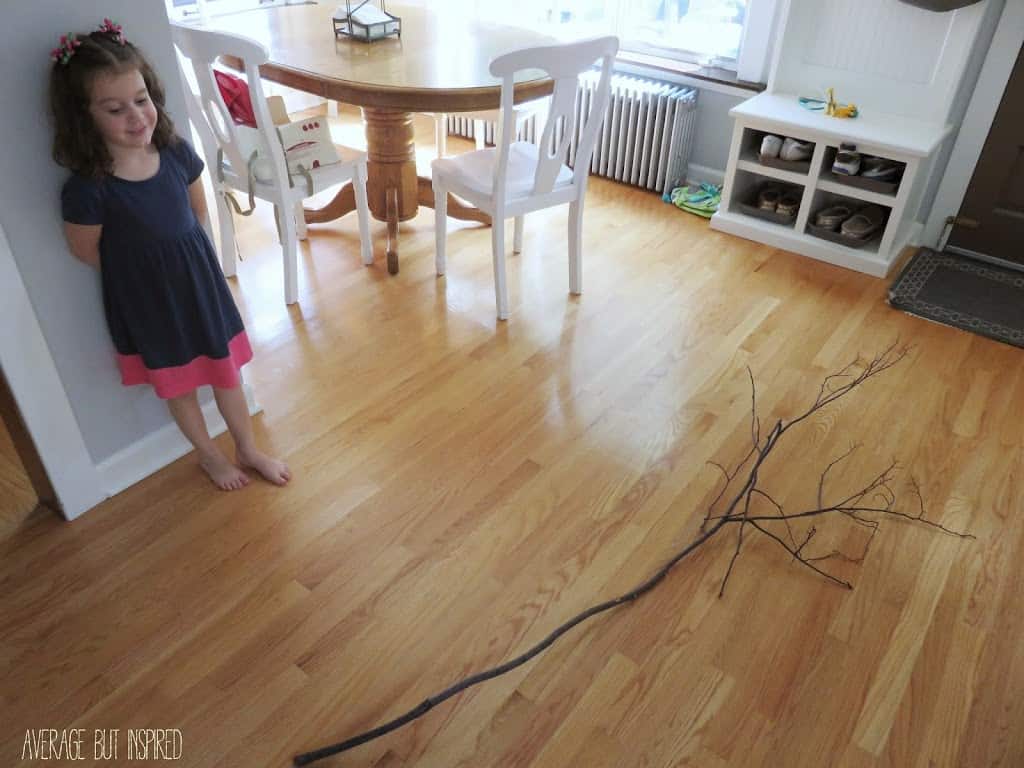 Once I sawed my tree limb into twigs of appropriate sizes, I got to work making my door decor.
I used the following supplies (please note that some of these are affiliate links.  You can read my full disclosure policy
here
.)
Foam brush
Twigs/branches
Fabric or ribbon
First I hot glued my twigs together to form the letter I wanted.  Then I wrapped the joints with twine to give some extra hold.
Next, I drew lines on my canvas so that I could paint stripes on it with my gold acrylic paint.  You could obviously paint your canvas however you like.
When I filled in those lines, I loved how it looked!  The gold was subtle but added a little interest to the plain canvas.  Perfect.
Next, I hot glued a small artificial berry sprig to my letter, and tied some twine around the base.  Then I hot glued the entire thing to the front of my canvas.
Finally, I cut two strips of fabric and hot glued them to the back of my canvas so that I would have a way to hang my letter decor.
So simple and so fun.  I made this entire thing in just about an hour.
It is a perfect touch of fall for my back door.
If you have an unfortunate last name that begins with a curvy letter, you may not be able to do this project, or you may have to get super lucky and find some bendy twigs in the yard.  I'll cross my fingers for you.
– Bre
I Bet You'll Like These Posts, Too!