Okay, you might think this project is weird.  And that's OK, because yeah, it's kind of weird.
See, I know that Pilgrims are such an important part of Thanksgiving, but I find them kind of stodgy and boring.  That's why I decided to make these funky Pilgrim silhouette vases for Thanksgiving! My Pilgrim friends are now fashionable with a diamond necklace and a feathered cap!  They're ready to P-A-R-T-A-Y!


I cannot emphasize how easy these little fellers were to put together. All I used in the way of supplies were:
Glass cylinder vases
Black scrapbook paper
Pencil
Scissors
Spray Adhesive
Rhinestones
Glue
Alright, so I got these awesome Pilgrim silhouettes from another blogger, The Lady Wolf.  She has them for free on her site, so please visit her if you'd like to download a copy.  I downloaded them and found they were an .svg file, which is a file type I don't know how to use.  Thus, I "printed" the file to a PDF.  Then, I copied and pasted each Pilgrim into a Word document as an image.  I resized the image to fit my cylinder vases and printed out my paper.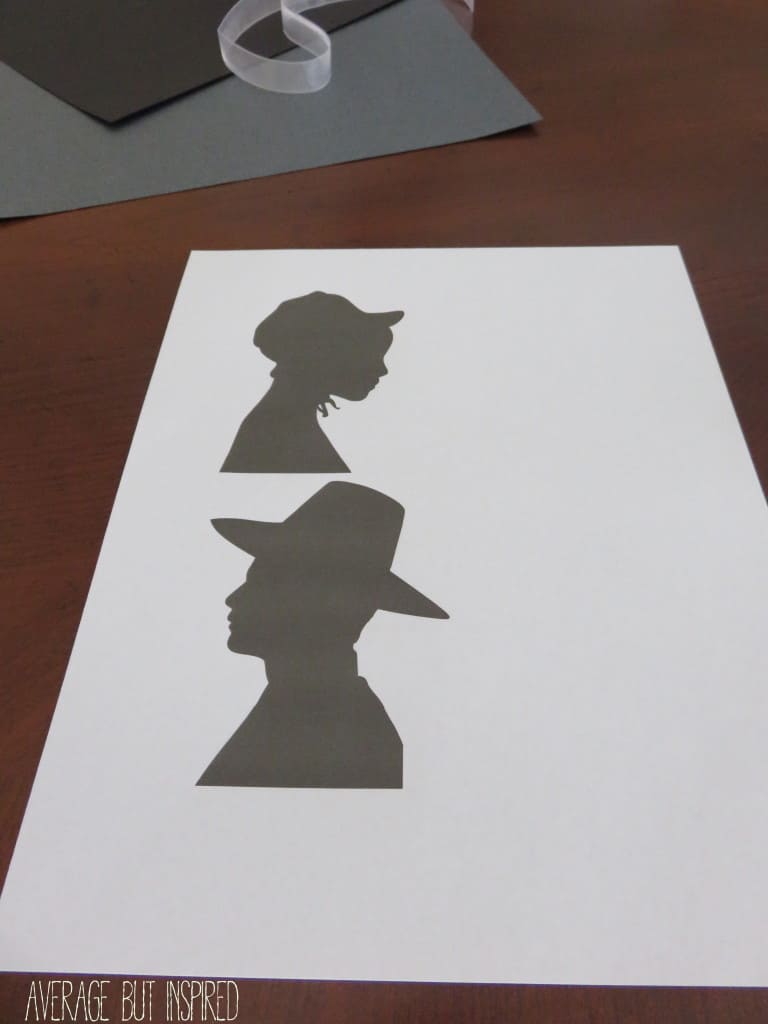 Next, I cut out the silhouettes and traced them on to black cardstock.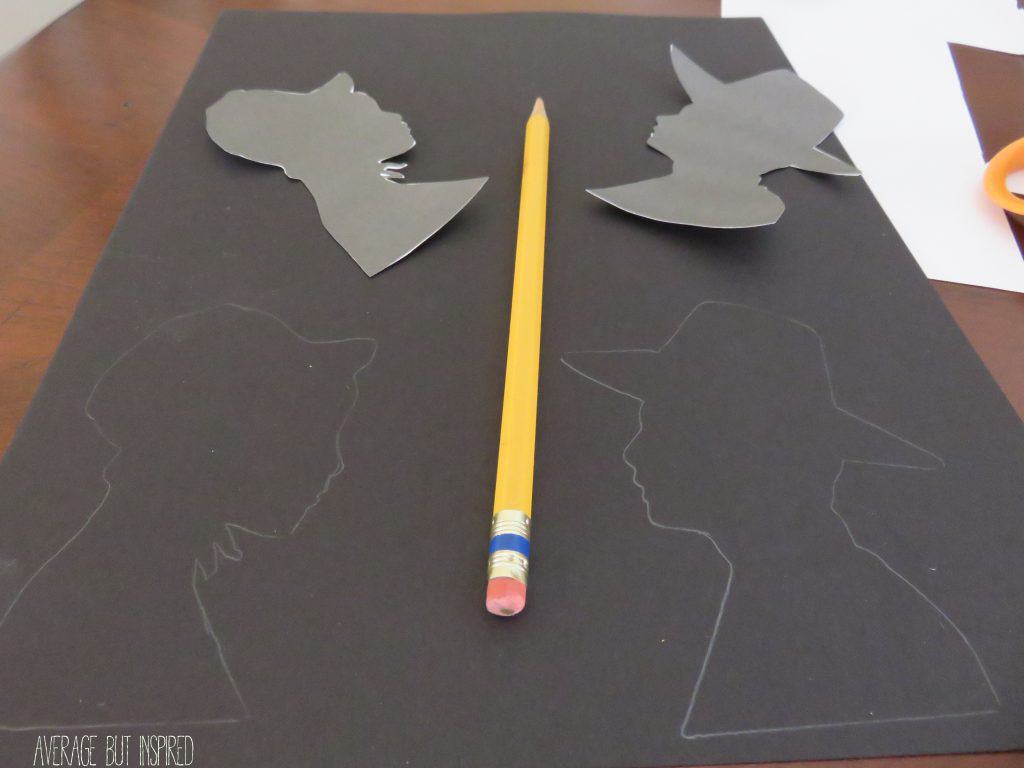 After I cut out my Pilgrims, I sprayed the backs of each with spray adhesive. Then I carefully stuck each to the front of a vase.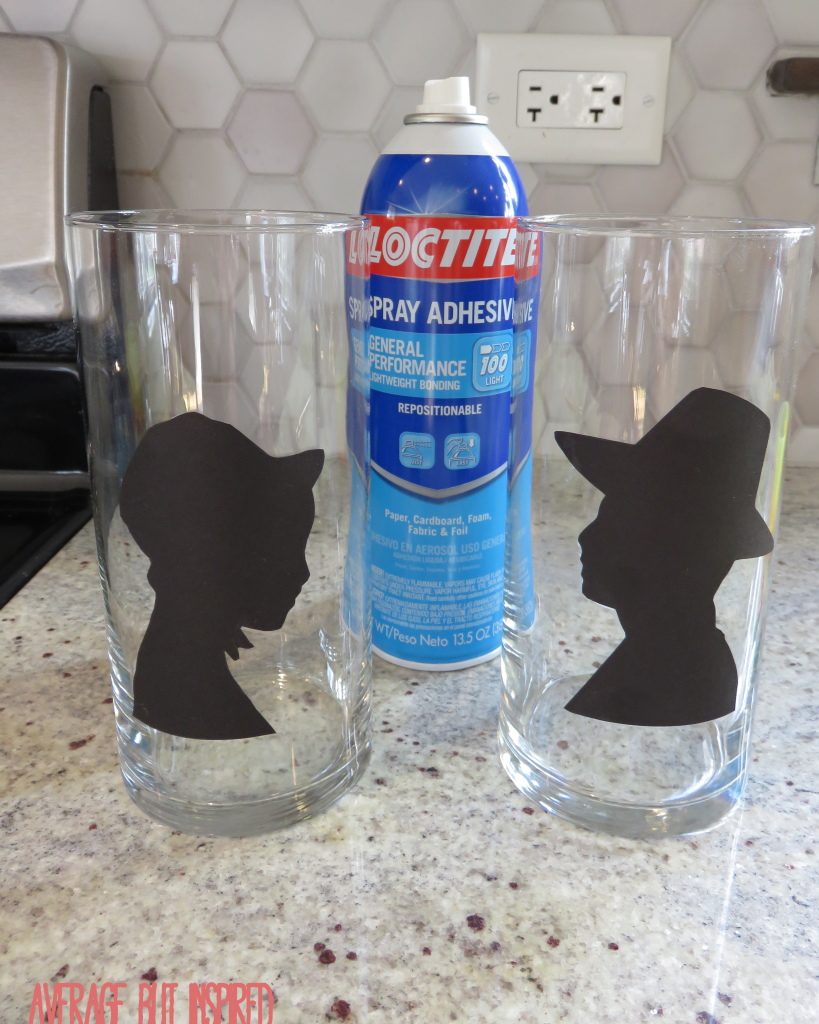 Next, I cut a tiny feather out of some colored scrapbook paper, and I glued that to my male Pilgrim's hat. I then glued some rhinestones around my female Pilgrim's neck so that she could have some bling bling.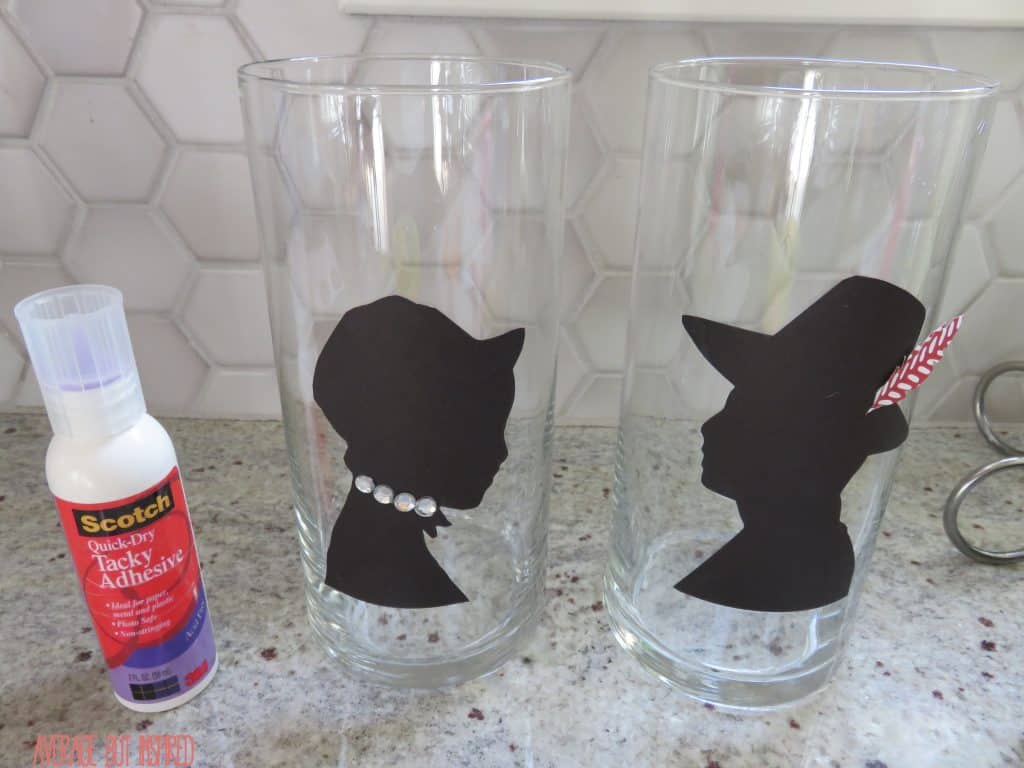 These Pilgrims have style, don't you think?!?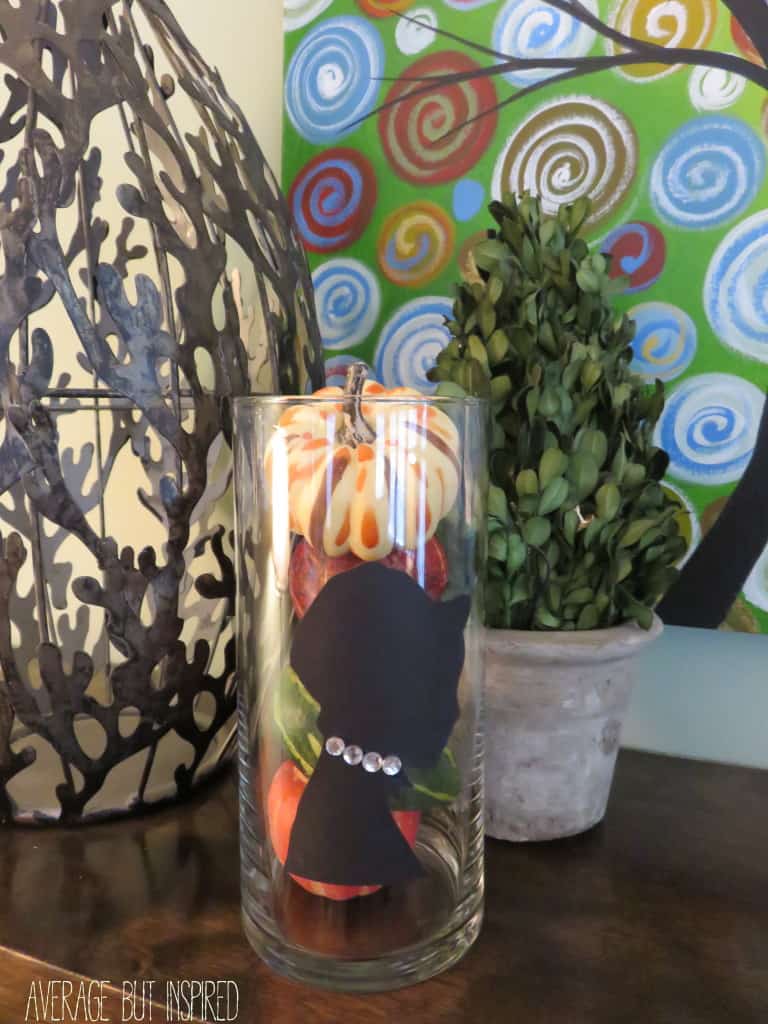 I popped them up on my mantel with some faux gourds inside and I just know they're as happy as the Pilgrims were when Squanto helped them learn how to farm all those delicious pantry staples to get them through the winter.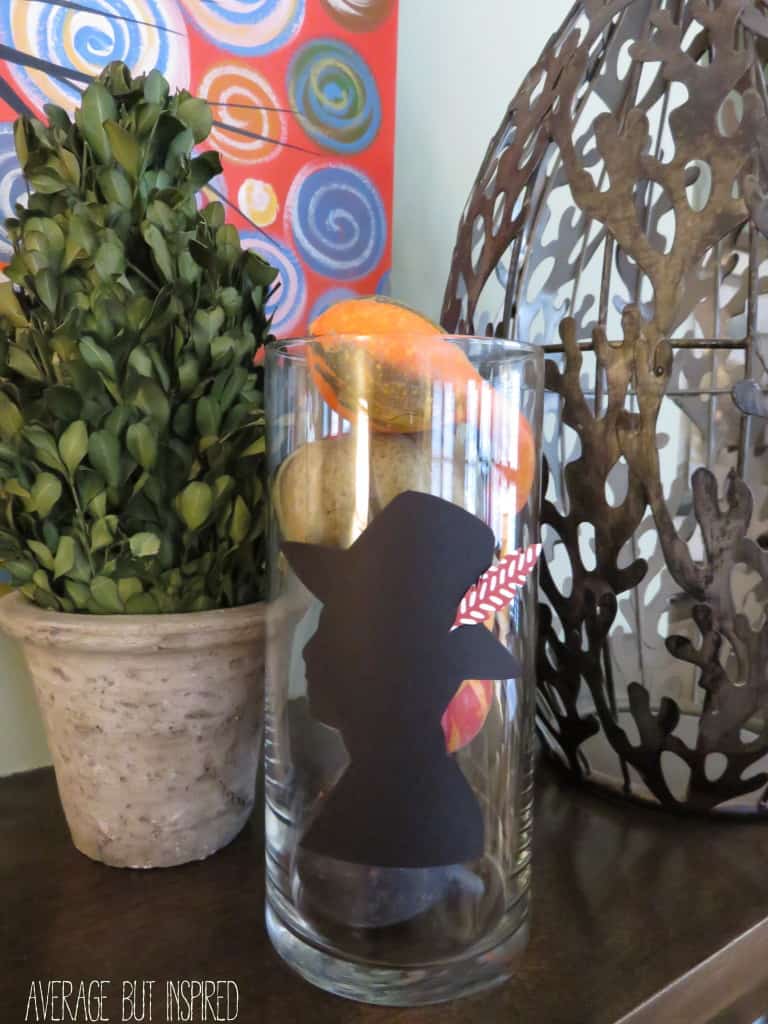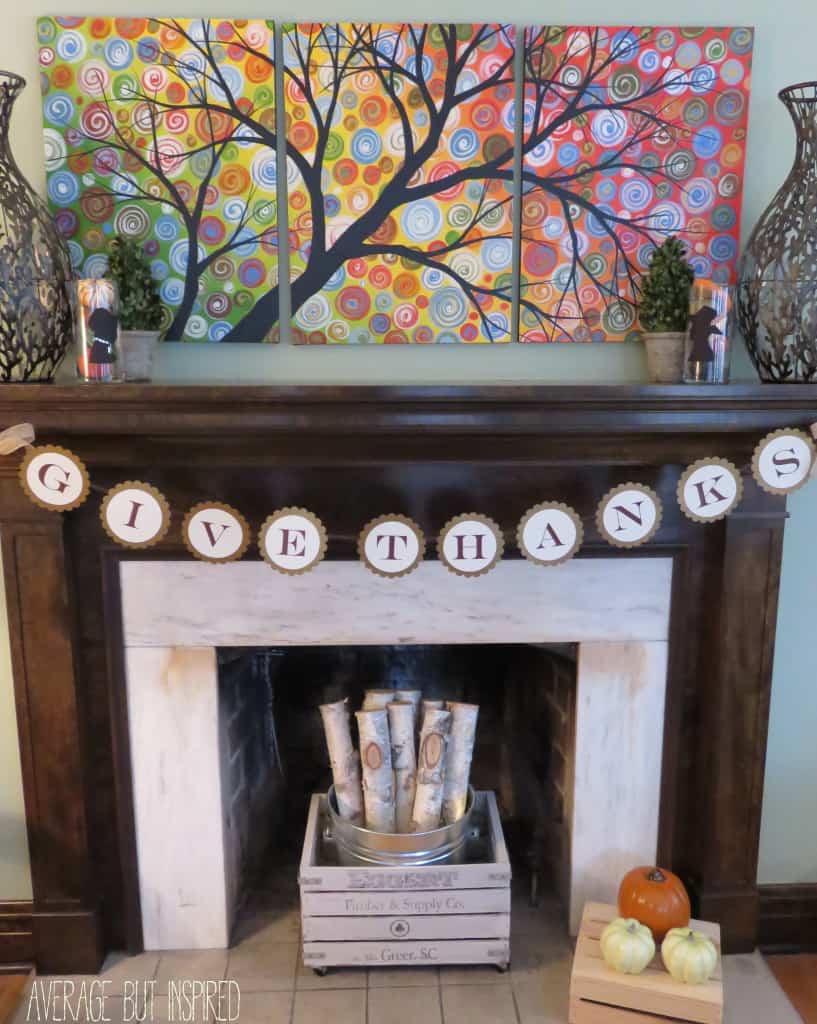 Party like a Pilgrim, y'all!
– Bre
To see where I'm sharing this project, please click here.