I love the look of embellished grapevine wreaths on front doors, but I could never use them because my front door is dark stained wood and the wreath just blended right in with the door. (This is even more of a problem since I refinished my door last summer.)
On a recent trip to Michaels, however, I decided to go out on a limb and purchase a grapevine wreath anyway. (I like to live dangerously, people!) And of course, when I got it home, I immediately knew that it wasn't going to work without some tweaking. Duh. So I got a little crazy and decided to PAINT it.
What tha' what?
And now I have a chalk painted grapevine wreath adorning my front door. And part of me really likes it, and the other part isn't so sure about it. (Maybe when it is no longer -31 with windchill I will have the luxury of standing outside my front door and really studying the wreath to decide if I like it. But for now, it will stay there because I have nothing else to replace it with.)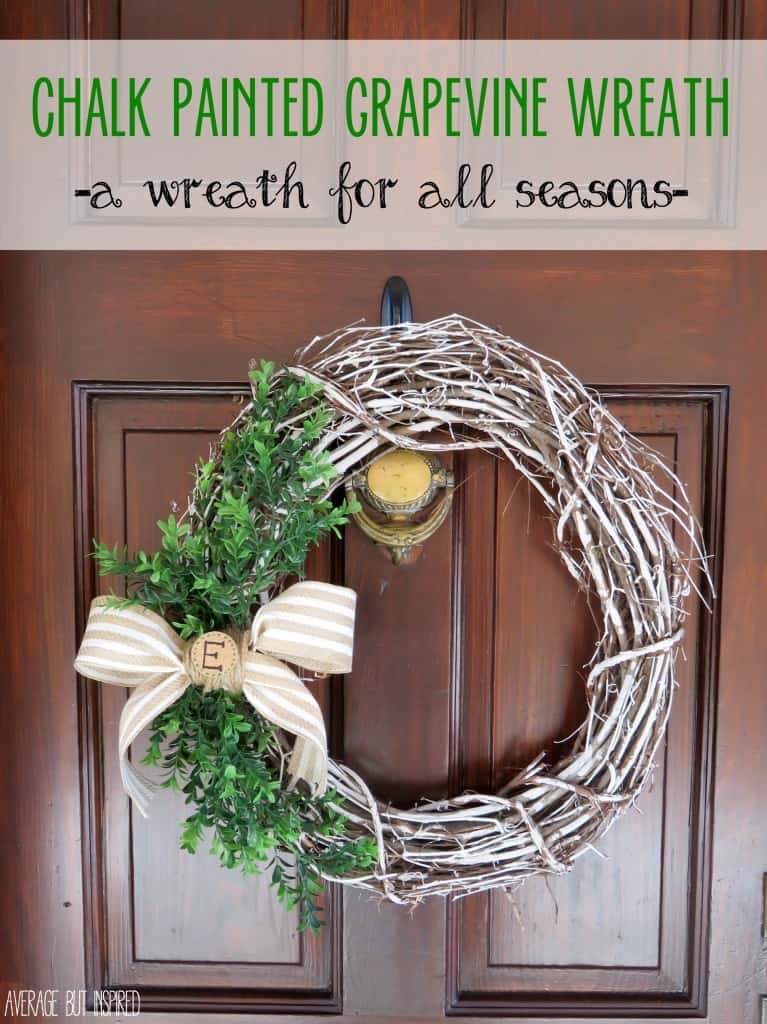 If you dig it, let me give you the details on how I made it.
First, I mixed some chalk paint with water. I brushed it all over the wreath with a foam brush. (If you're looking to achieve a solid color look, I think you'd have to use spray paint. It just isn't feasible using a brush.)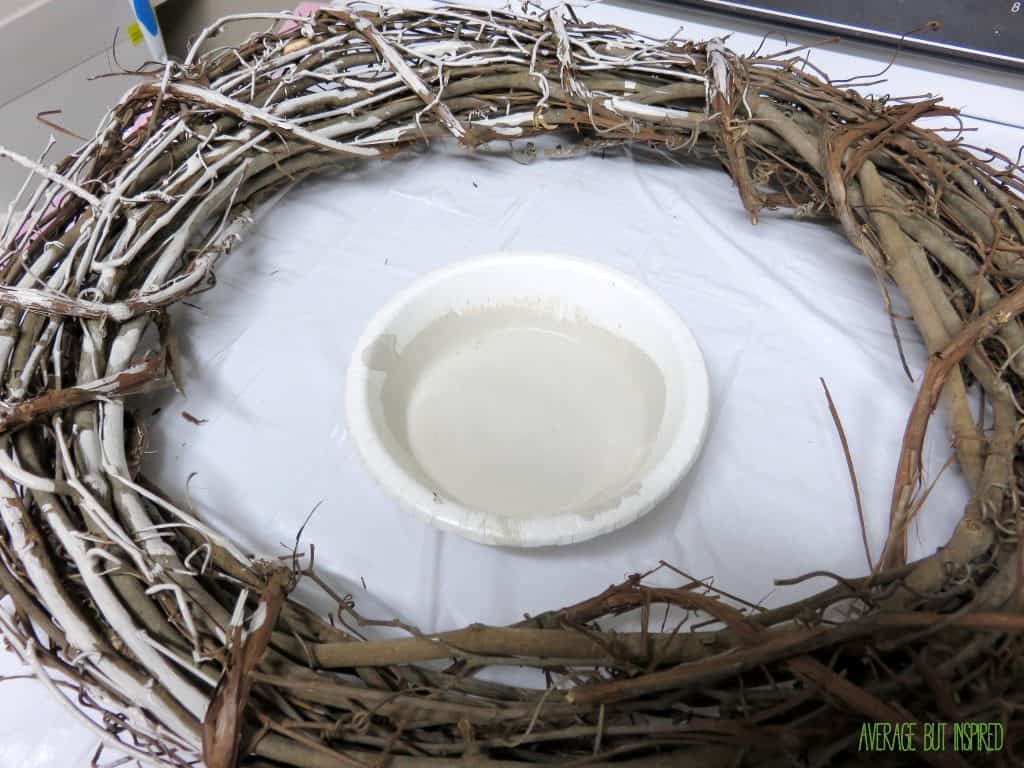 Next, I attached two sprigs of faux boxwood greenery using green floral wire. I used boxwood because it's an evergreen and won't look out of place even if I have this wreath up in November!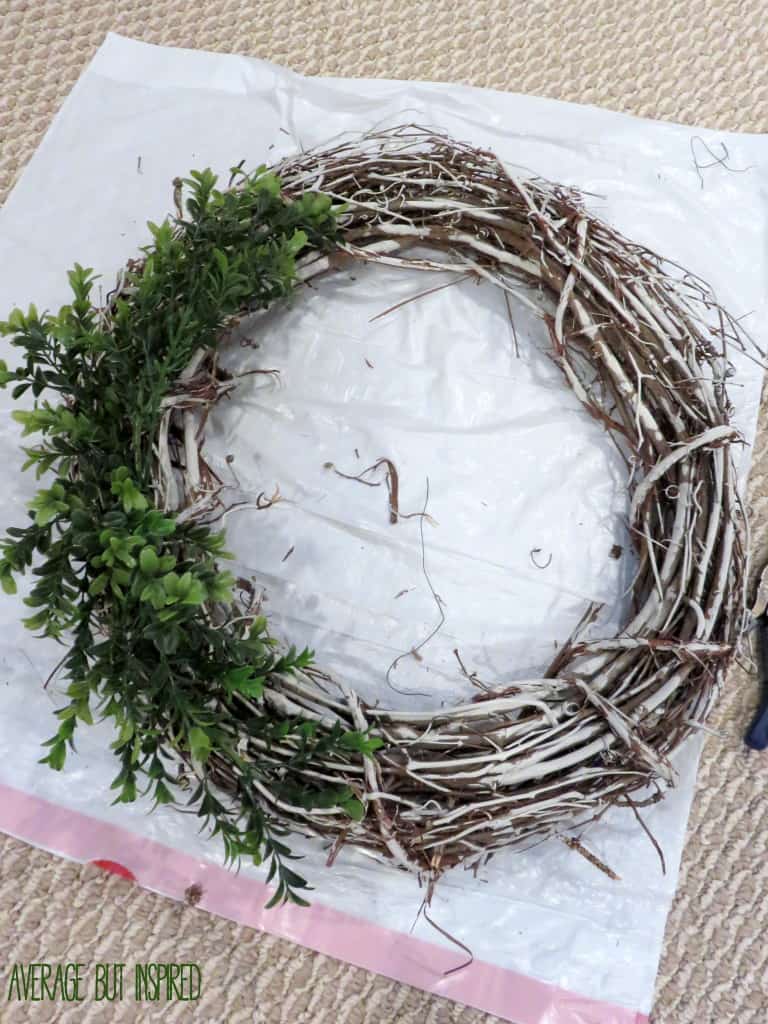 Then I used wired ribbon to make a bow for the wreath.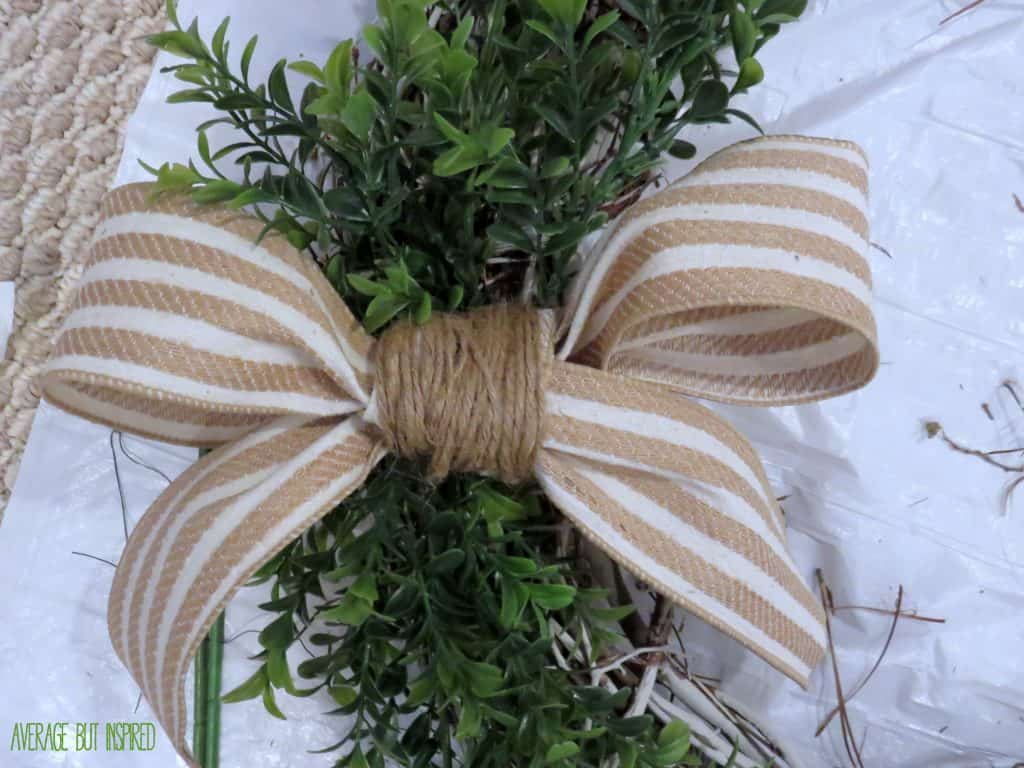 While I was doing this, I had to stop about 45 times to yell at my kids to tell them to stop messing with my ribbon!  PUNKS!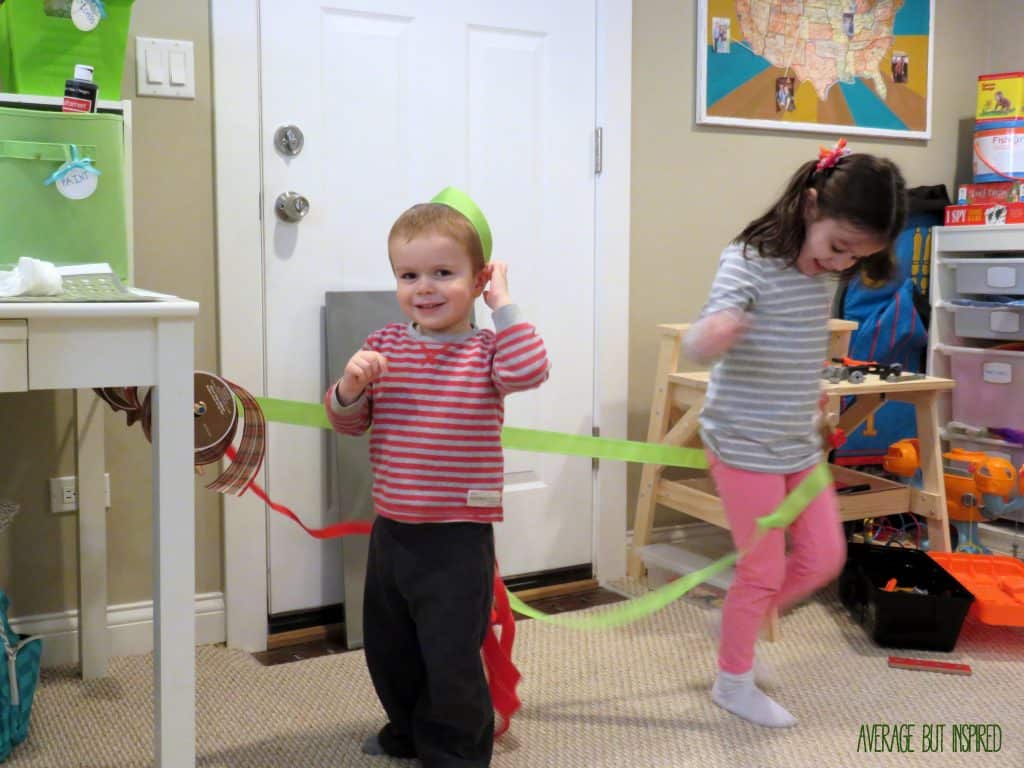 Once the shenanigans stopped, I painted some seasonal designs onto little cork circles I found at Michaels. I then attached Velcro circles to the backs of the cork circles as well as to the wreath's ribbon.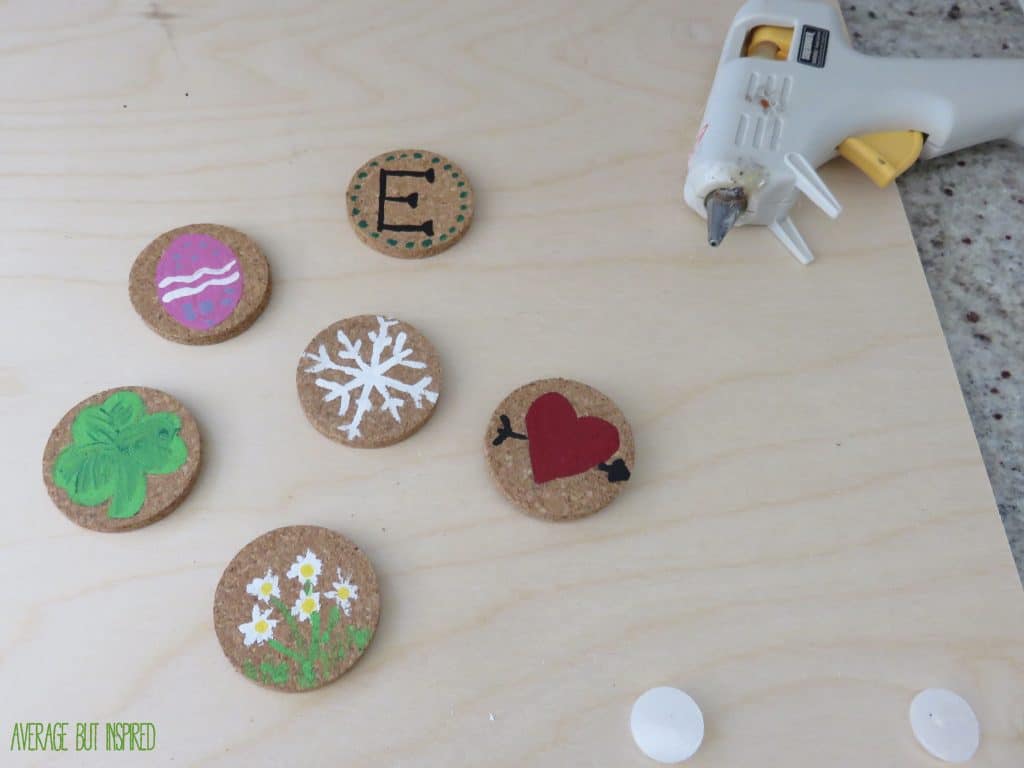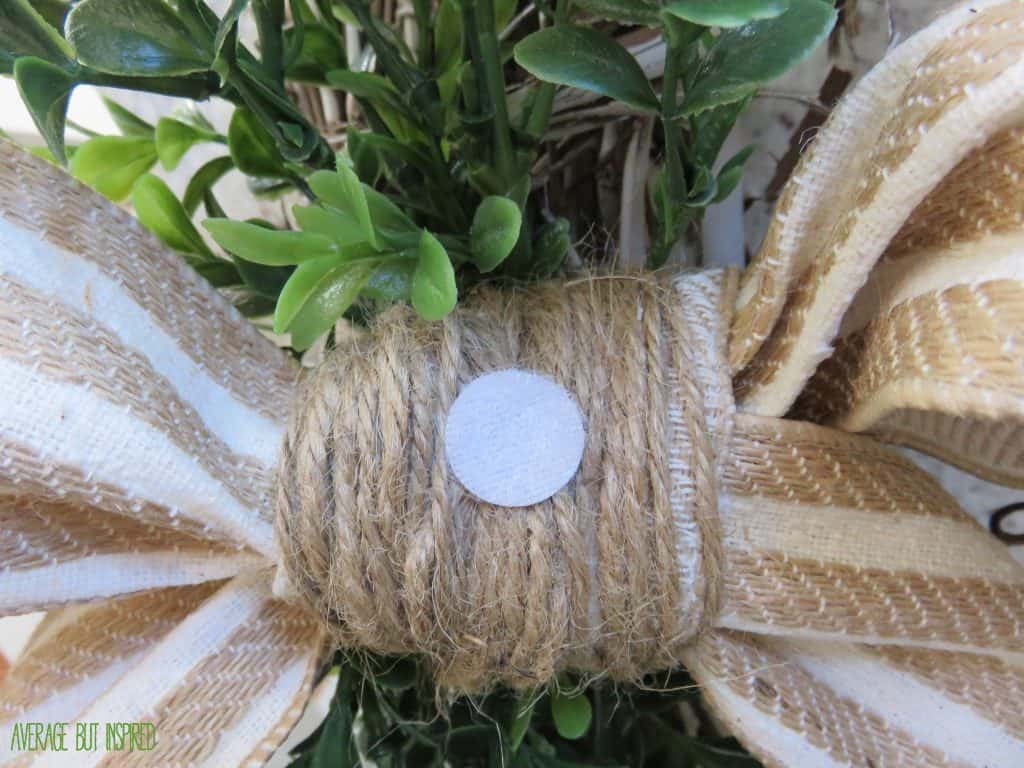 This way I can switch out the little cork circles for a different look whenever I feel like it!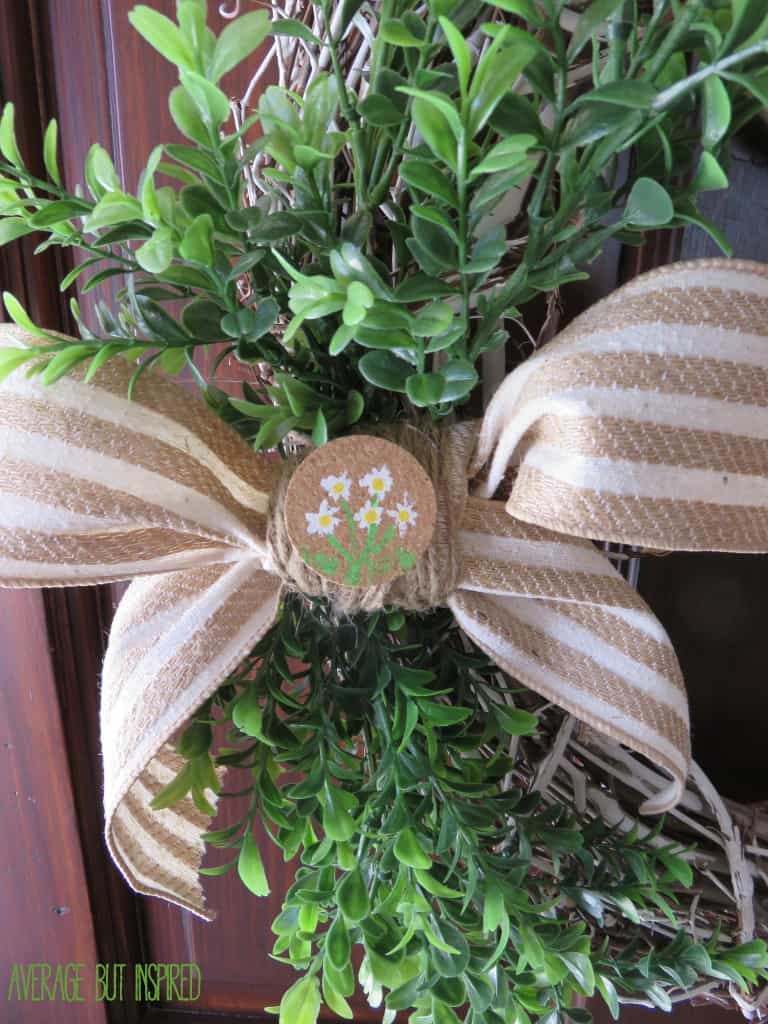 So there you have it – a super simple way to make a grapevine wreath stand out a bit. The uses for chalk paint never cease to amaze me!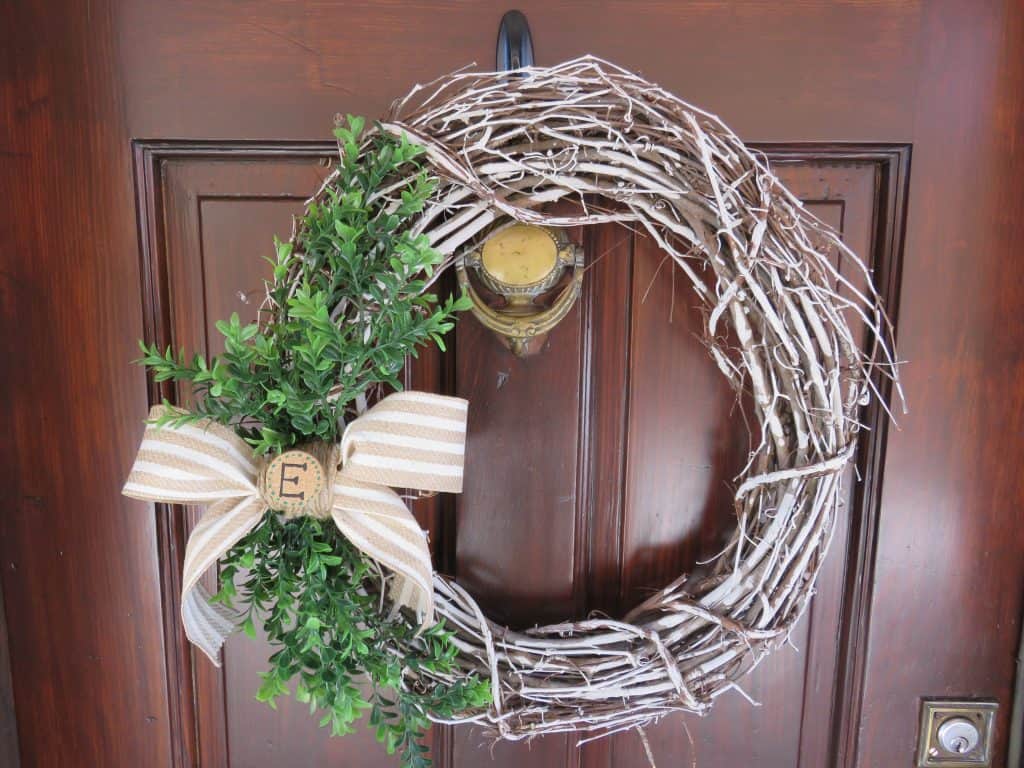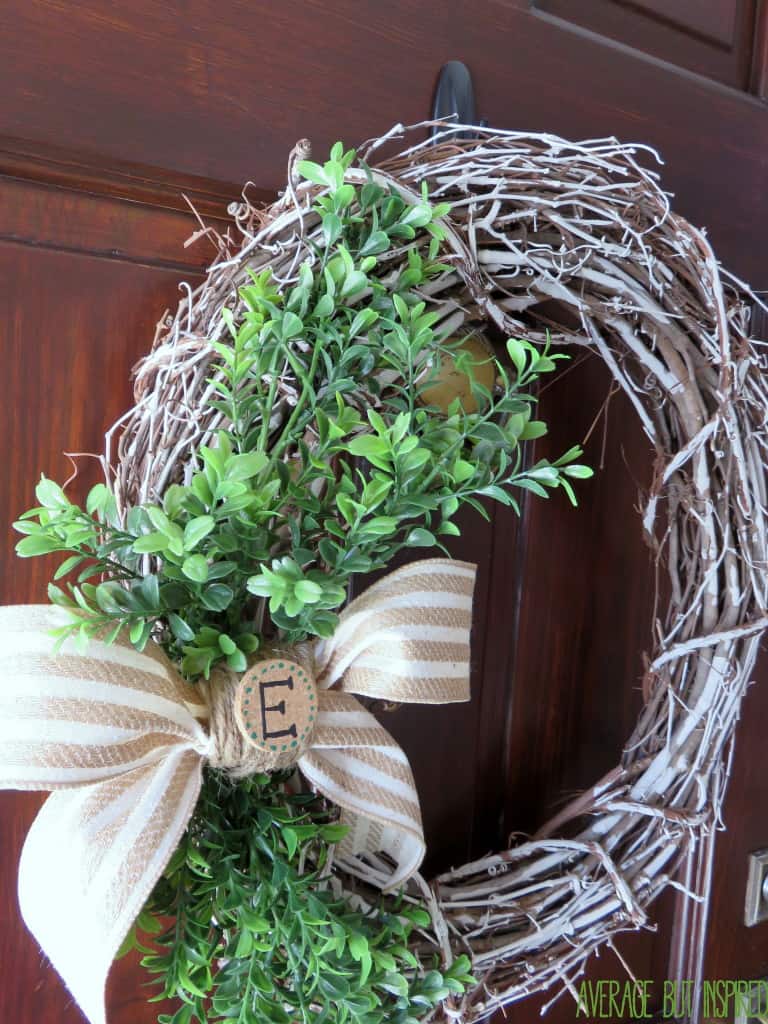 – Bre
To see where I may be sharing this post, please click here.