Whew! It's time for another Monthly DIY Challenge! Can you believe it? I sure can't! (In case you're new here, some blogger friends and I team up to share projects with a common theme on the second Wednesday of each month. You can check out all of the projects, which are linked at the bottom of this post!)
This month we had to use plumbing pieces.  [Insert LOUD, annoying, negative buzzer sound here.]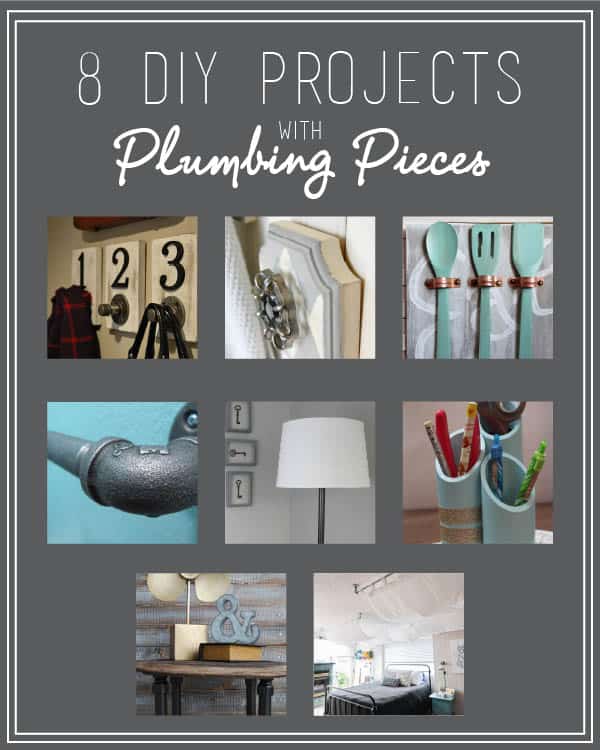 I am NOT a fan of plumbing pieces. They scare me. They took me outside of my comfort zone (aka any aisle in Michaels). I was a TOTAL fish out of water** on this one, folks. Literally, I was wandering the aisles of the home improvement store looking at all of this plumbing stuff, just praying that NOBODY would ask me if I needed help. I didn't want to be like "Oh yeah, I'm just browsing." 'Cause who browses for plumbing pieces?! Awkward.
Luckily there were no helpful sales associates at the store that day, so I sucked it up and did the best I could on my own.  I found some cool looking copper pipe straps and used them in a piece of DIY art for my kitchen.
To make this, I used the following supplies:
Copper pipe straps
Optional: White vinegar & table salt (if you want to gently age the copper pipe straps)
12″ x 12″ piece of plywood
Wood stain
Americana Decor Chalky Finish paint in white
Americana Multi-Surface paint in Blue Bird, Apple Green, and Vanilla Shake (mixed together)
Americana Decor Creme Wax in Brown
Wooden kitchen utensils
Upholstery tacks
DIRECTIONS
First I placed my copper pipe straps into a bowl of salt and vinegar in an effort to artificially age them a bit.  I let them sit there for about six hours.  There are many methods of aging copper if you do a Google search, but this used ingredients I had on hand so I went with it.  It didn't age them a lot, but that was OK for this project.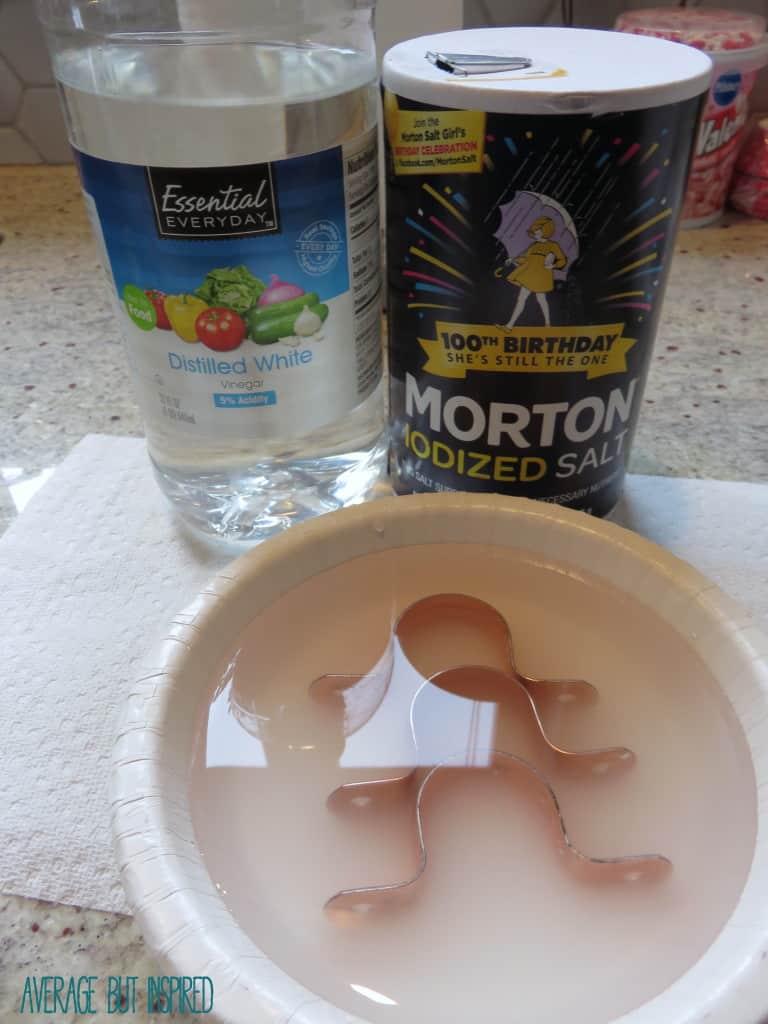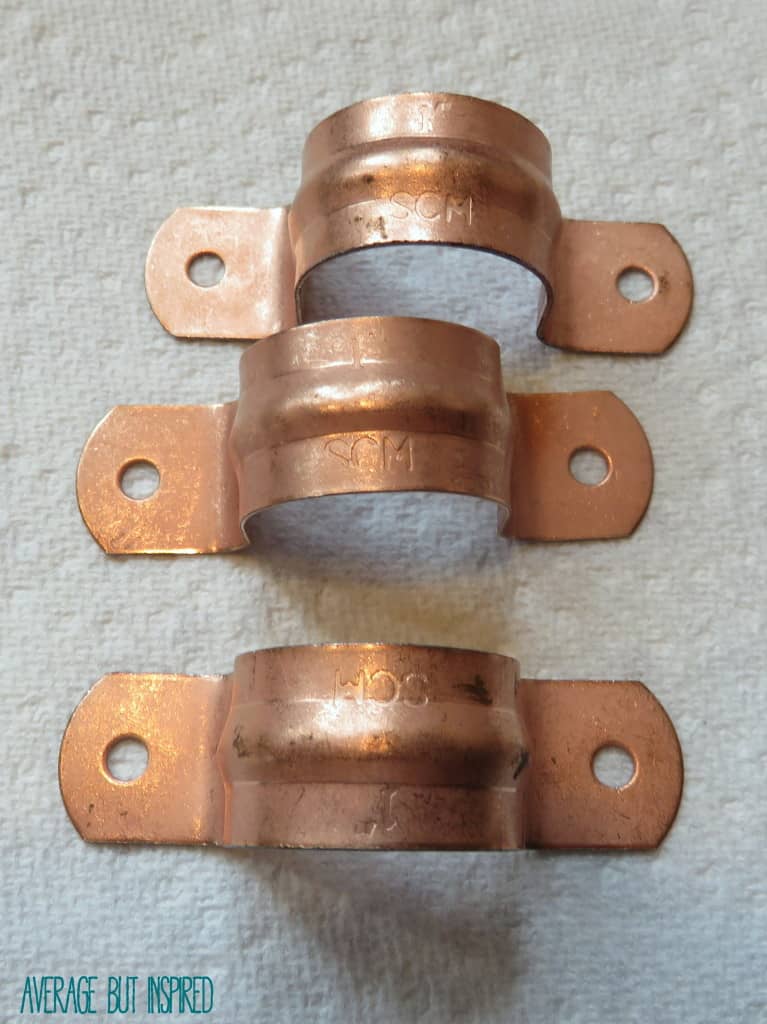 While my pipe straps were soaking, I stained my 12″ x 12″ piece of plywood.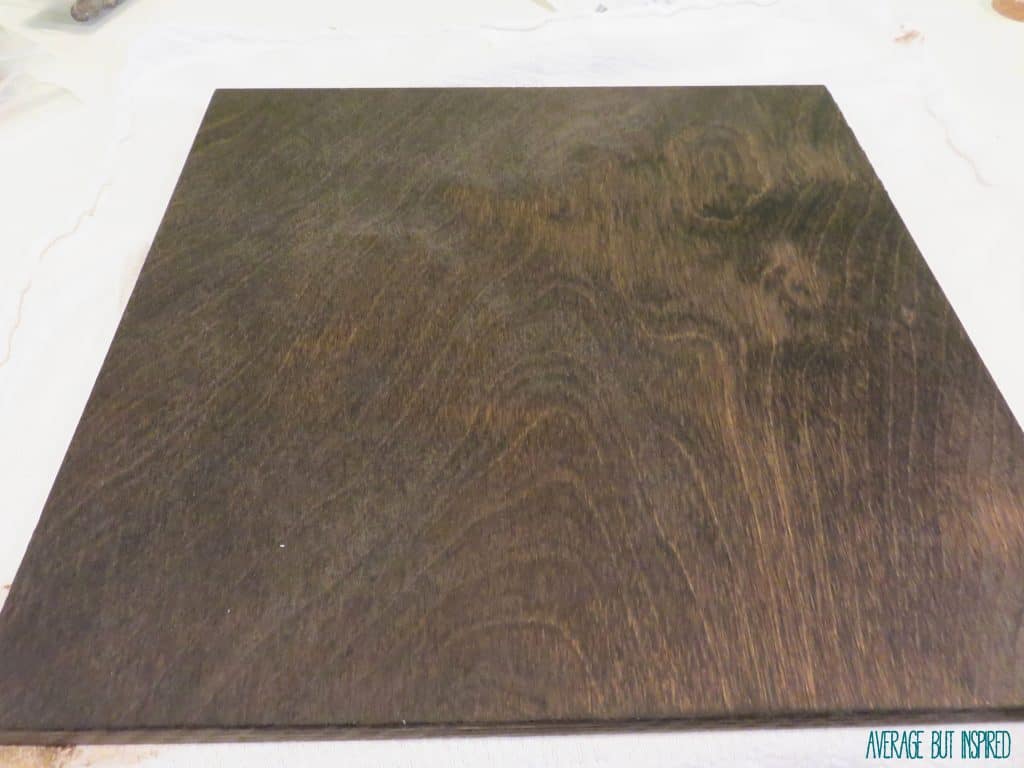 And after the stain dried, I dry brushed the entire board with a coat of white Americana Decor Chalky Finish paint.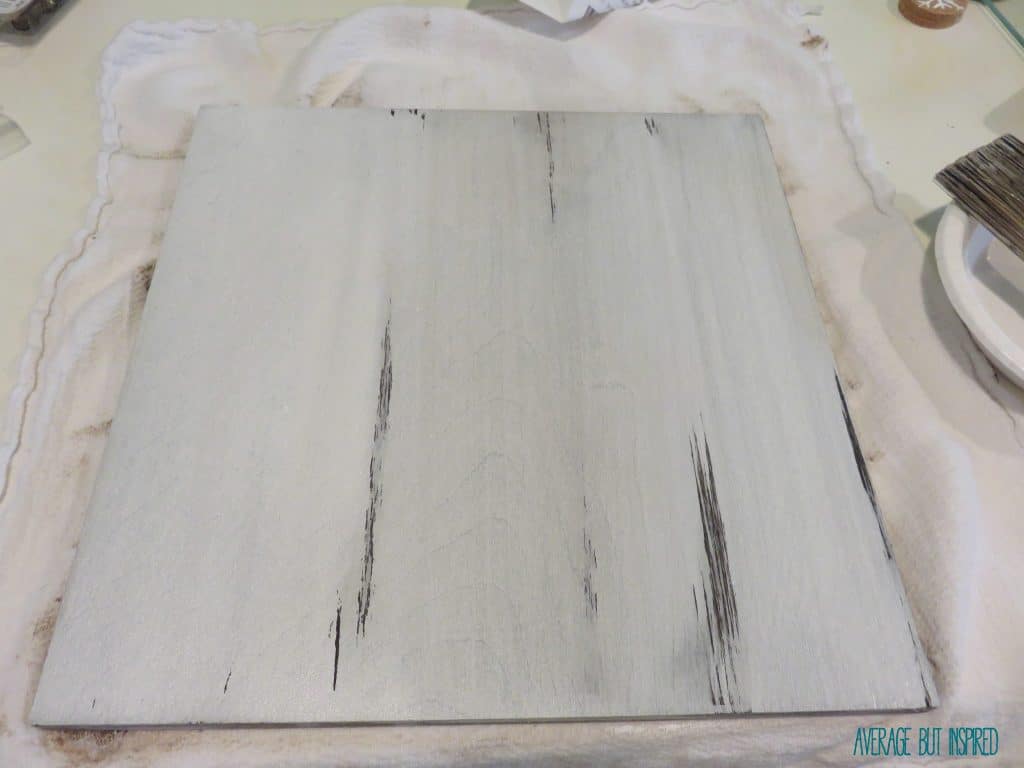 I then painted plain bamboo kitchen utensils with a mix of Americana Multi-Surface paint. Once they dried, I lightly applied a layer of Americana Decor Creme Wax in deep brown to give the utensils an aged look.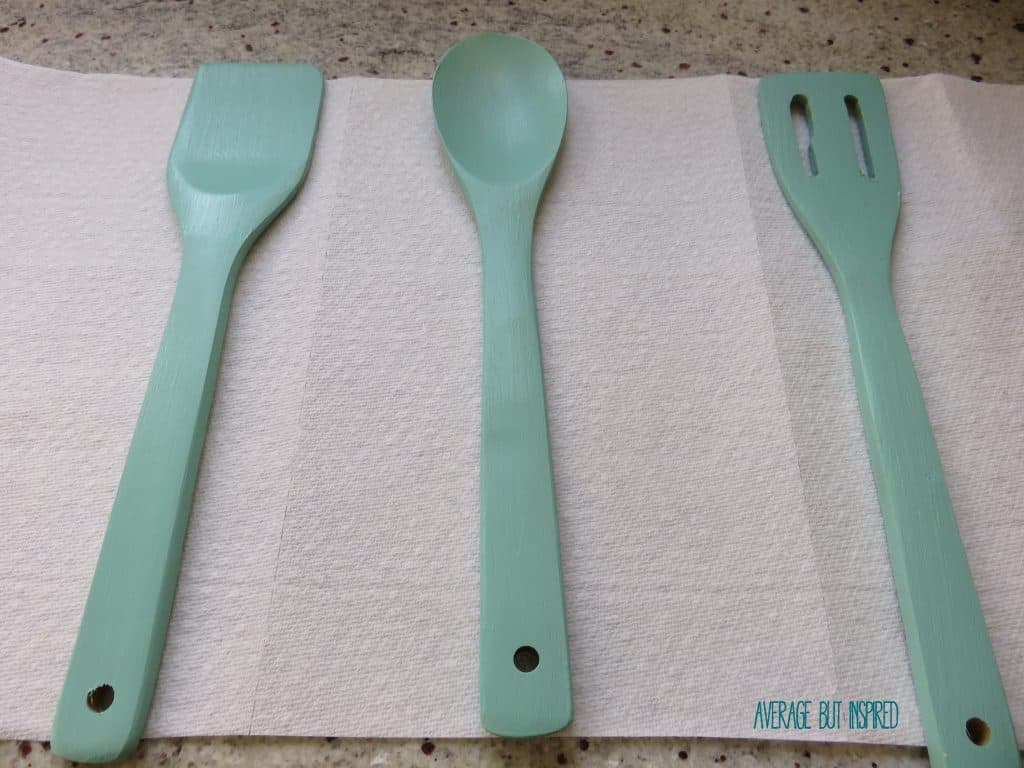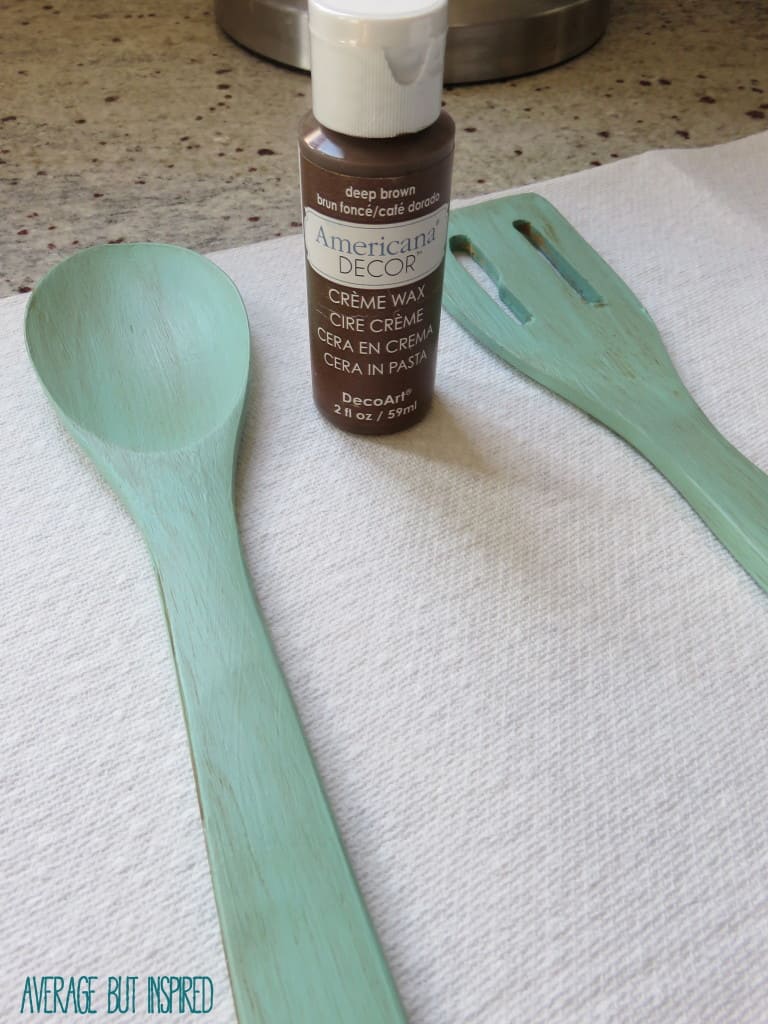 Next up, I freehand painted the word "Eat" on the plywood. I used the white Americana Decor Chalky Finish paint again for a tone-on-tone look.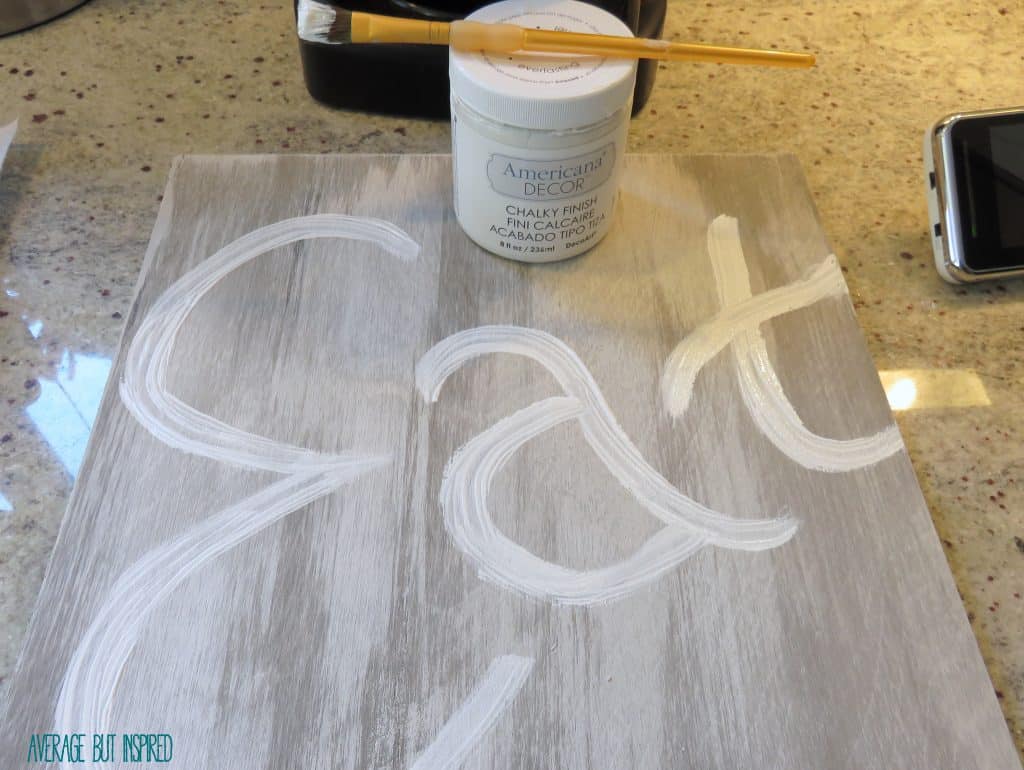 Once that dried, I marked where I wanted my pipe straps to be and got to work hammering them into place. This was the most difficult part of the whole process because I am totally incapable of hammering a nail in straight. So nothing really lines up despite my best efforts, but oh well. Let's pretend that's part of the charm of the piece, shall we?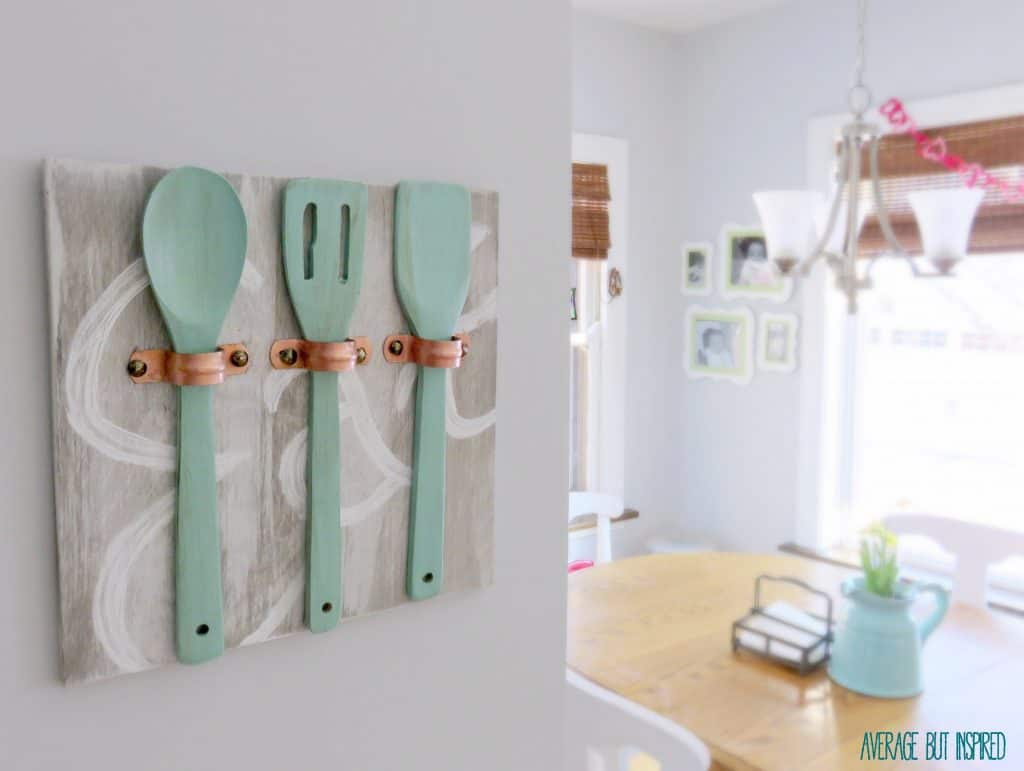 Well now that you've seen what I created using plumbing pieces, make sure to check out what my very talented friends created as well!  You can click on the pictures below to be taken to each project.
– Bre
To see where I'm sharing this post, please click here.
**My husband will tell you that this is surprising. He contends that I must be an expert plumber because I regularly suffer from the age-old problem that accompanies low-rise jeans – – – plumbers' crack.