It's the most wonderful time of the year, friends!  And that means I'm back with another gift guide (updated in November 2018).  I worked hard to design a guide that will give you lots of AWESOME gift ideas for makers and crafters (some of the best people around, if you ask me!)!
I have gathered some of the MOST FUN products on the market for the creative types!  You're sure to find something for anyone on your list who fits the bill.  Please note that some of the links included are affiliate links, which means that I earn a small commission at no added cost to you, should you purchase through them.  You can read my full disclosure policy here.  Happy shopping!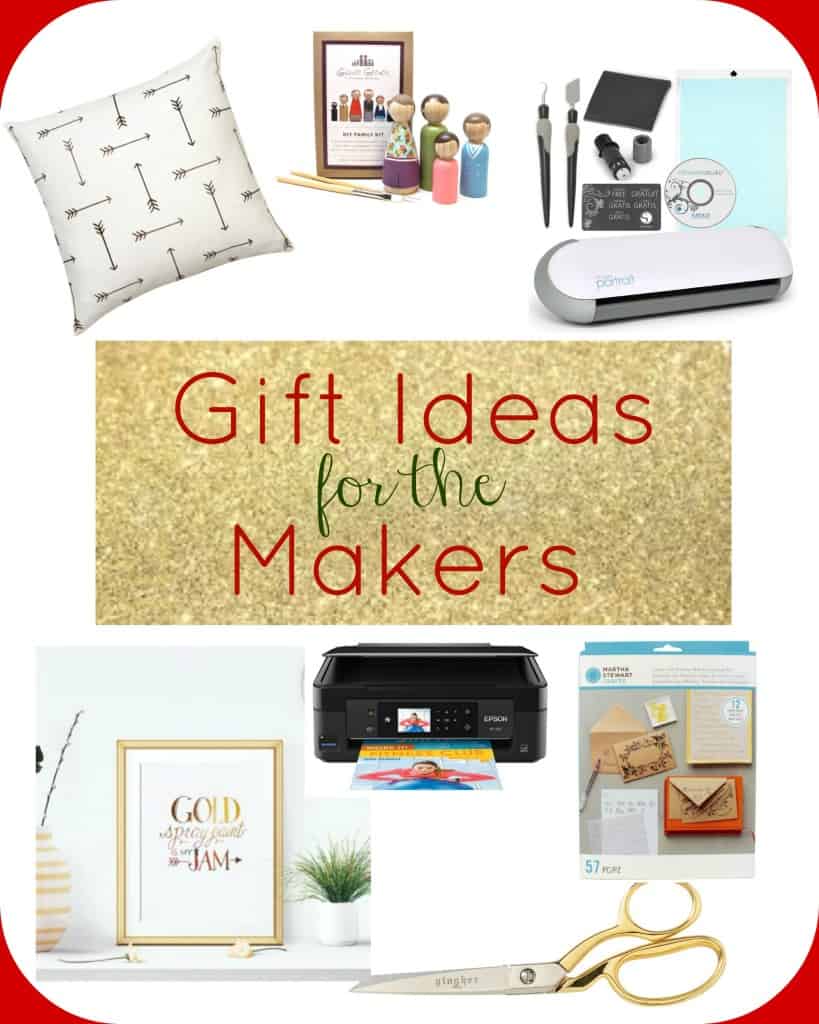 DIY & Craft Kits
With the explosion in popularity of DIY'ing and crafting, there are SO many awesome preassembled kits on the market, which are sure to please any maker on your list.  Here are some of my favorites!
Paint Your Family Peg Doll Craft Kits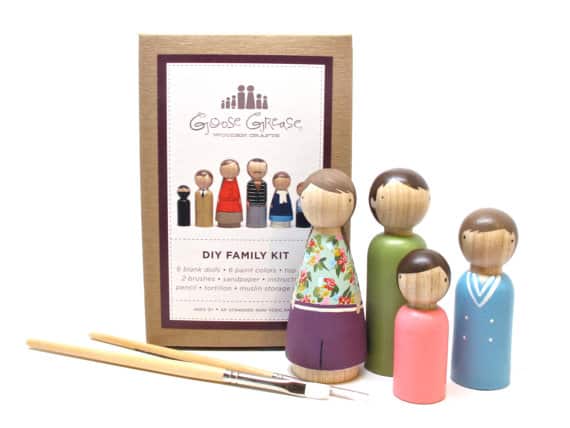 These little peg doll family kits are so endearing!  There are a wide variety of them and they are a perfect project for a sentimental crafter.  Plus, they're fair trade and from an Etsy seller, so you'll be doing good all around!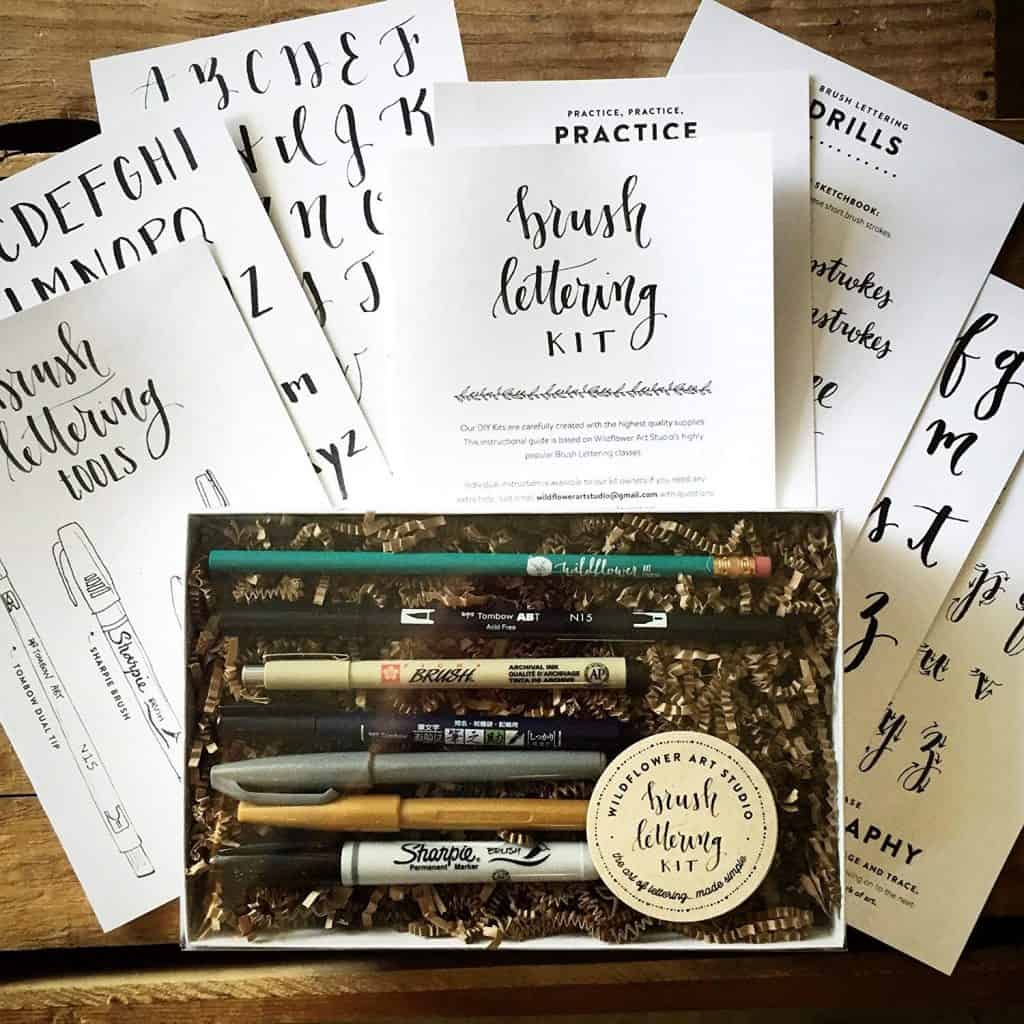 Calligraphy is back in a big way!  This little kit is a perfect way to get started with modern brush lettering!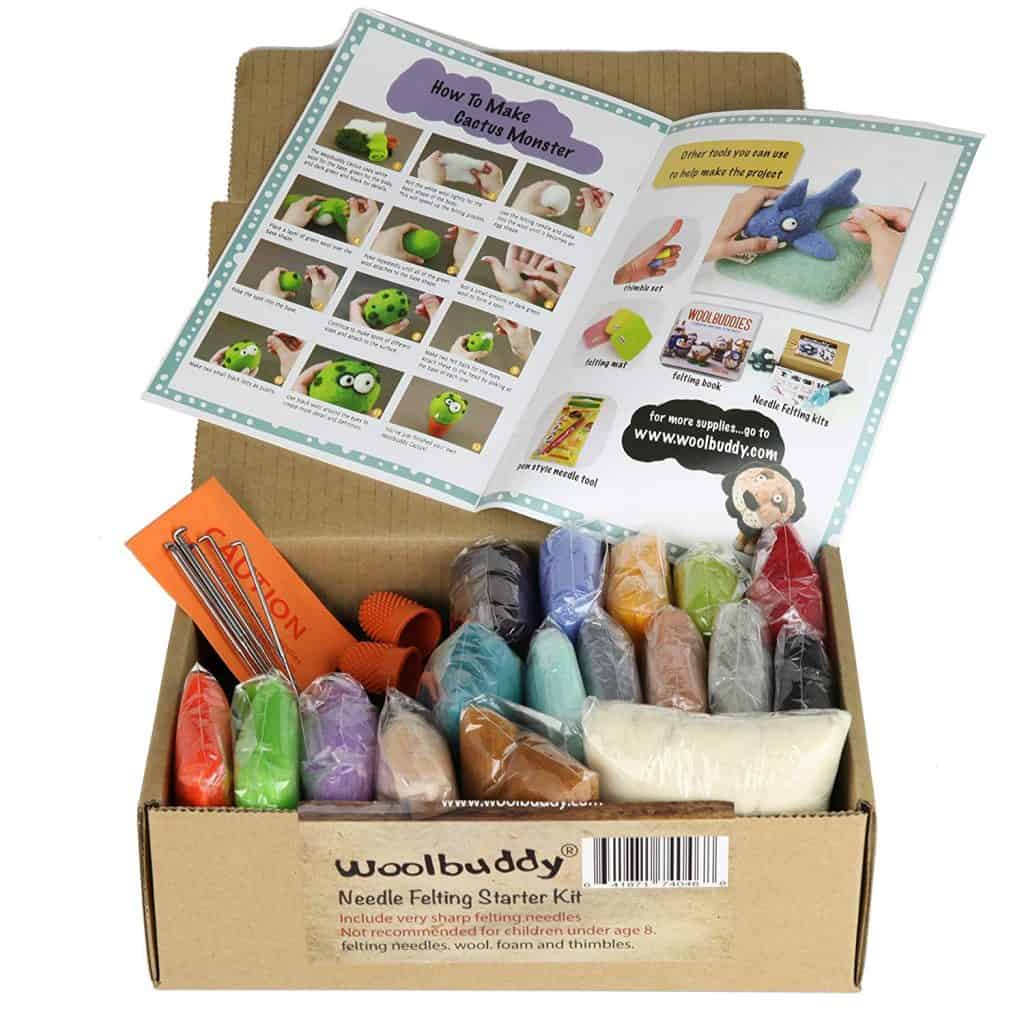 Needle felting is all the rage right now!  I have never tried it, but know it involves punching wool with needles and creating beautiful things.  Sounds like a perfect way to release some stress, if you ask me!
DIY & Craft Classes
The gift of learning is one that keeps on giving.  (Ha! I sound like my mom.)  But seriously, there are some fabulous resources for crafty types to hone their skills, and they make great gifts!

With over 900 online craft and fine arts classes to choose from, a Craftsy course or two is an amazing gift for anyone!  The recipient can start and stop the class whenever he or she likes, and can even buy supplies through Craftsy.  Classes range in topic from cake decorating to furniture painting to knitting and more.  They're really awesome and fun!
Shoot Fly Shoot Online Photography Courses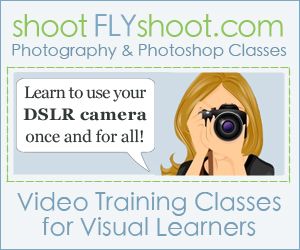 Although my photography is far from perfect, let me just say that Shoot Fly Shoot's online courses have made a WORLD of difference in my skills!  I totally love these classes, which are broken down into 10-15 minute segments.  I am sure that the beginner photographer in your life would love them, too!  Once you purchase a class, you have lifetime access to it, so you can always go back and refresh your skills.
Techie Stuff for DIY & Craft Enthusiasts
A little help can go a long way, and with these machines your crafter's projects will get to the next level!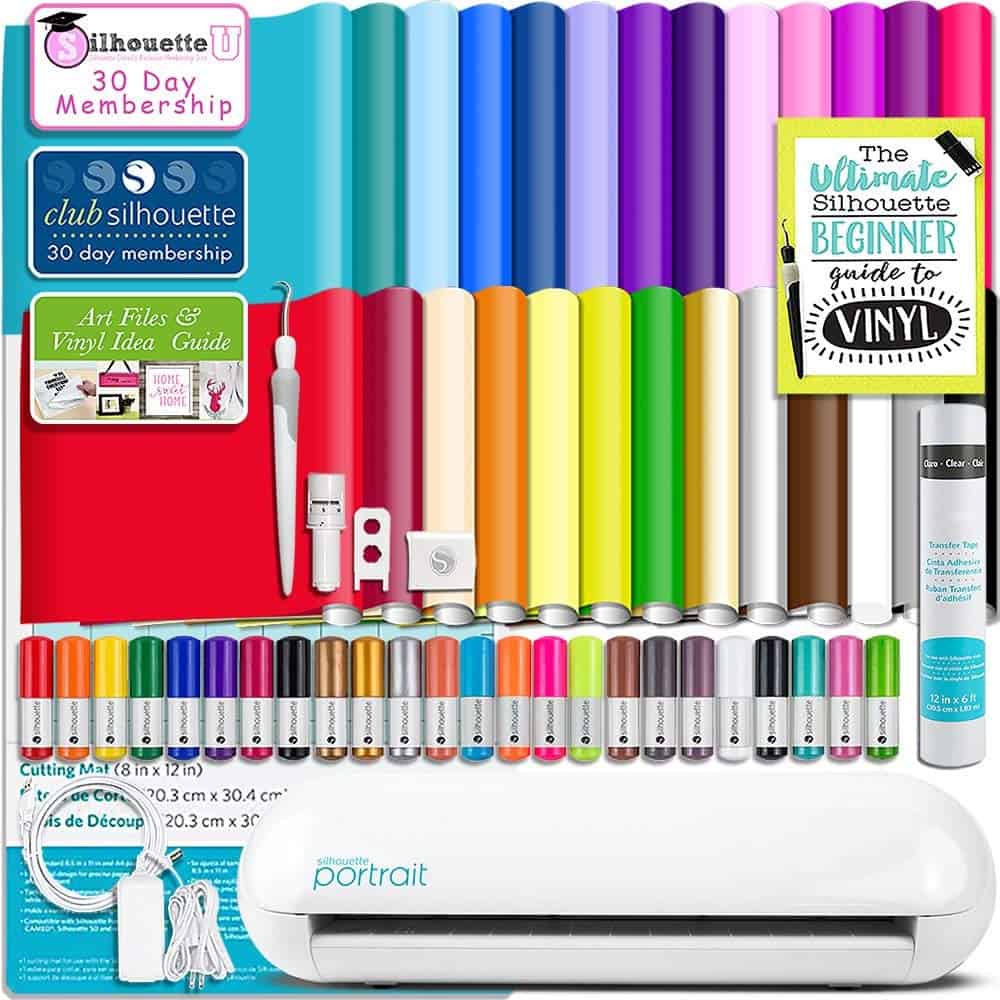 Although there are a few versions of the Silhouette on the market, this is the most basic and it's the version I have.  I LOVE it so much.  So so much.  I use it for everything – to make painted wooden signs, to cut paper and vinyl in fun shapes (and make buntings, wall art, etc.), to make gift tags, t-shirts, gift boxes – you name it.  It's a bargain of a price since it's the smallest model, but I think it's the perfect one for the beginner.
Minc Gold Foil Applicator Starter Kit  


For the sparkle and shimmer lover in your life, the Minc is the go-to gift this Christmas!  It lets you add gold (or other metallic) foil to just about anything!  This starter kit will get the recipient started with everything they need to foil all.the.things.
Epson Expressions XP-420 Wireless Color Photo Printer with Scanner and Copier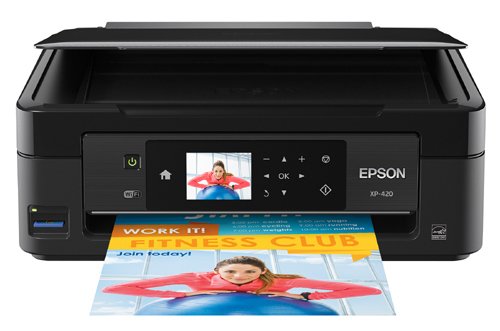 My husband gave me this printer as a gift last spring and at first I thought it was the weirdest thing ever.  But now I LOVE it!  It prints awesome color photos as well as the free printables (and ones I purchase on Etsy), that I love so much.  It's also great for printing gift tags, greeting cards and embellishments for scrapbooking.  It can be wirelessly connected to the user's computer and it's compact so it fits in small spots.  I definitely recommend it!
Crafty Books
Although Pinterest is obviously a great resource for crafty inspiration, sometimes the best (and most beautiful) ideas can be found in books.  That is definitely the case with these picks!
Creatively Christmas by Jennifer Rizzo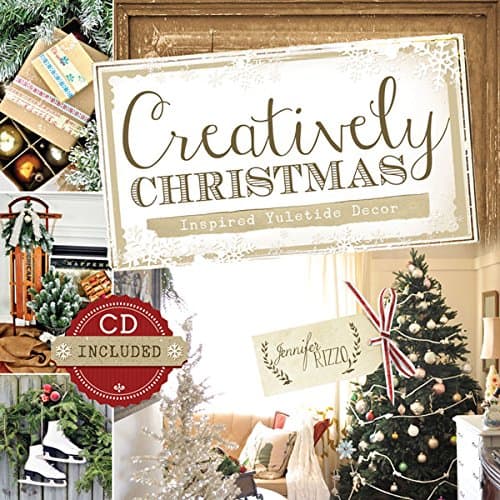 I have had the pleasure of getting to know Jennifer Rizzo, and let me tell you that she is amazing – as is her Christmas crafting and DIY book!  It's filled with simple holiday projects that contribute to a gorgeous holiday home.  The photographs are stunning and the inspiration abounds!
Martha Stewart's Encyclopedia of Crafts by Martha Stewart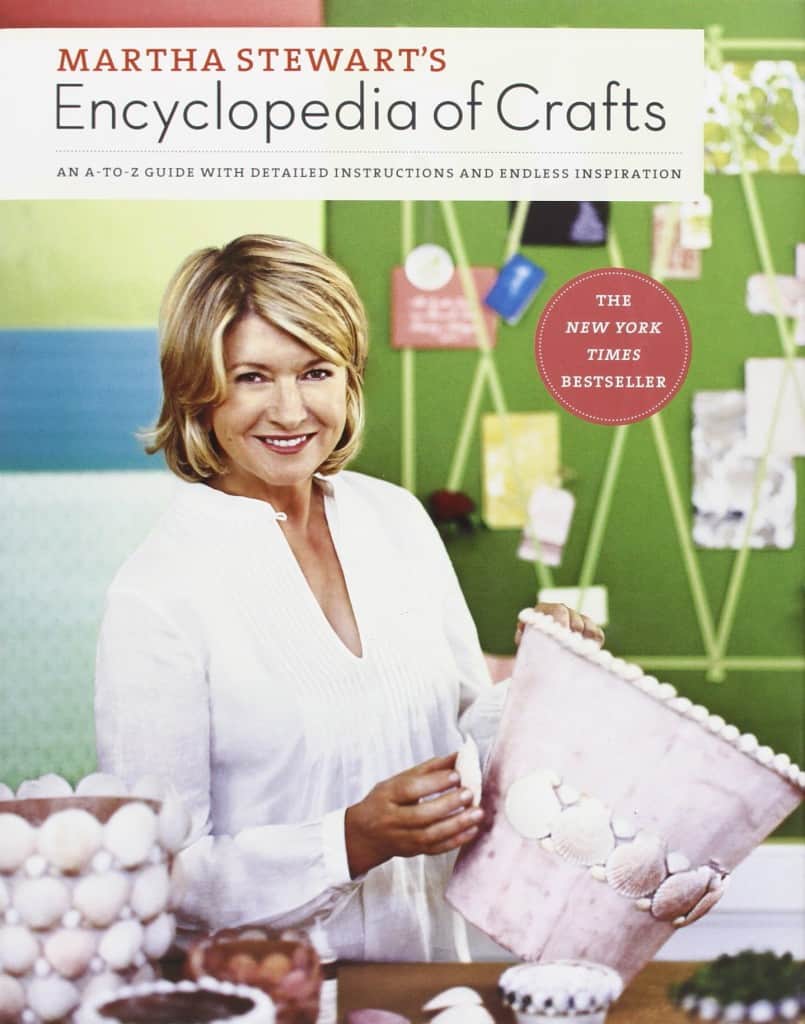 Hi, it's Martha.  Her name is pretty much synonymous with crafting.  So this book is sure to inspire anybody with a crafty bone in their body.
Quick and Easy Paint Transformations: 50 Step-by-Step Ways to Makeover Your Home for Next to Nothing by Annie Sloan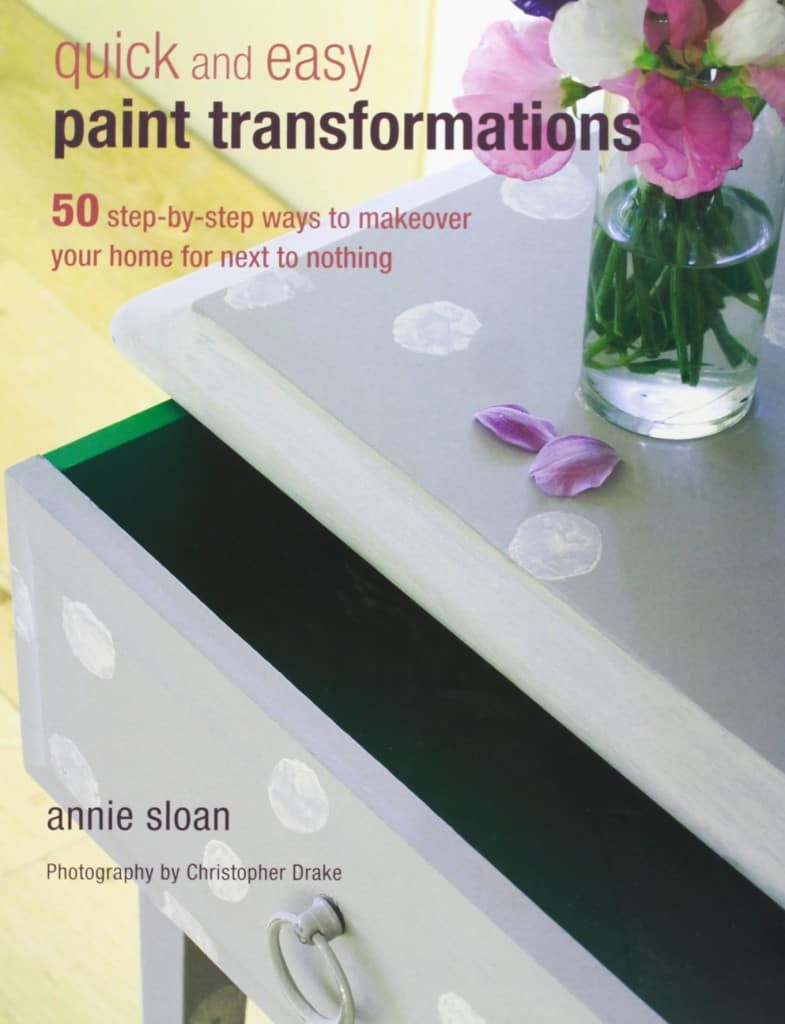 Annie Sloan's Chalk Paint book will have novice and experienced chalk painters completely excited to get started on their next project!  Beautiful images and detailed instructions make each project completely "doable" for all.
Stocking Stuffers
Finally, what gift guide would be complete without some great stocking stuffer ideas?  Here are some that Santa should definitely bring with him this year!
Take making to the next level with glamorous scissors.  Seriously – any fancy pants will love these.  Trust me.
This little kit lets you make four sizes of fluffy yarn pom poms! They're the best for adorning blankets, pillows, wreaths, buntings and more.  Pop this into the stocking with some pretty yarn and it will be fabulous!
I ALWAYS need small artist's paint brushes and I NEVER have the ones I need.  Ever.  With this set, any crafter who uses paint will be in good shape for their next painting project.  I love how the little canvas roll will help keep them in order, too!
Wood burning is not just for country-style projects!  In fact, it's a big trend in the craft world right now.  This small wood burning tool is really versatile and allows for many tips and shapes to be attached.  It would be a fun gift in any maker's stocking!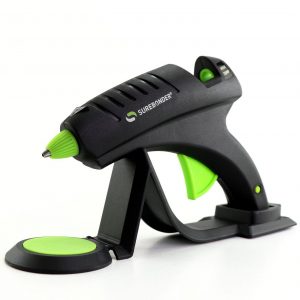 I love love love love my cordless glue gun!  It might sound crazy but not having a cord makes working with a glue gun so much easier.  I got a cordless glue gun for Christmas last year and cannot emphasize how great of an addition it has been to all of my projects!
Well, that's it for my holiday gift guide!  Thank you SO much for stopping by to check out my gift ideas for crafters, makers, and DIY'ers!  I hope you found some gifts that will help you with your shopping!  Best of luck with your holiday preparations!
Bre