This year I am having a total love affair with bottle brush trees.  They are so charming and adorable, and I cannot get enough of them!
I grabbed a few packages of them during a recent trip to Michaels, as well as some tiny plastic deer (my heart skipped a beat when I saw them), a small metal plaque, and some pom pom trim.  A little hot glue and fake snow later, and I had an adorable bottle brush tree diorama that I love!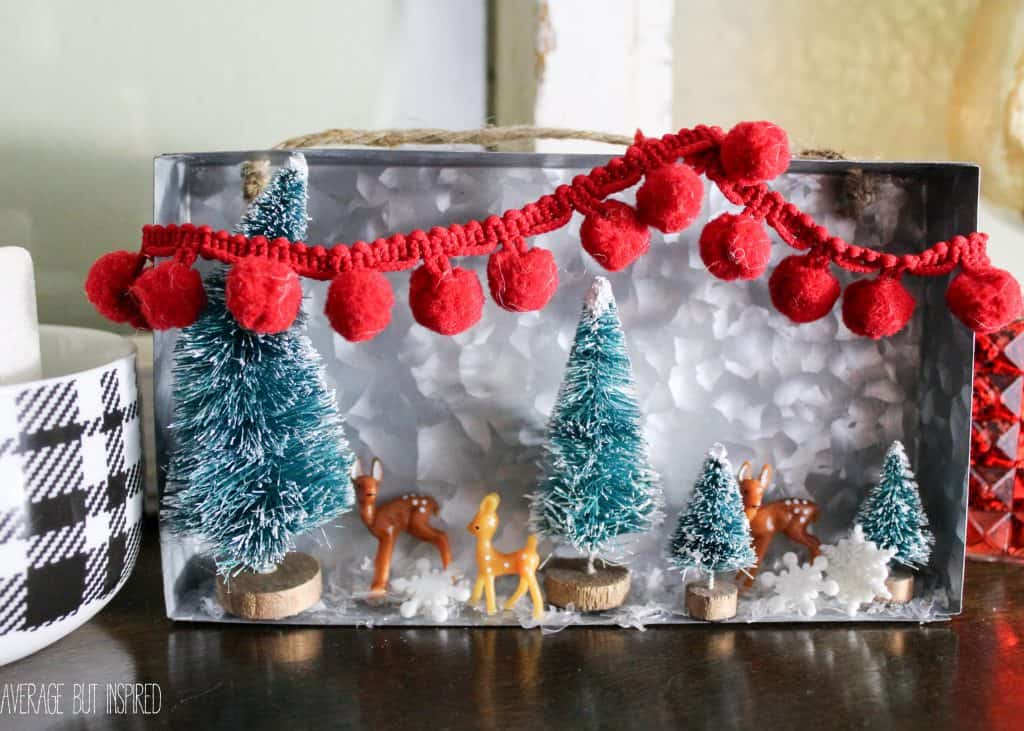 It makes me think of third grade when I had to make dioramas for school projects.  Those were the days.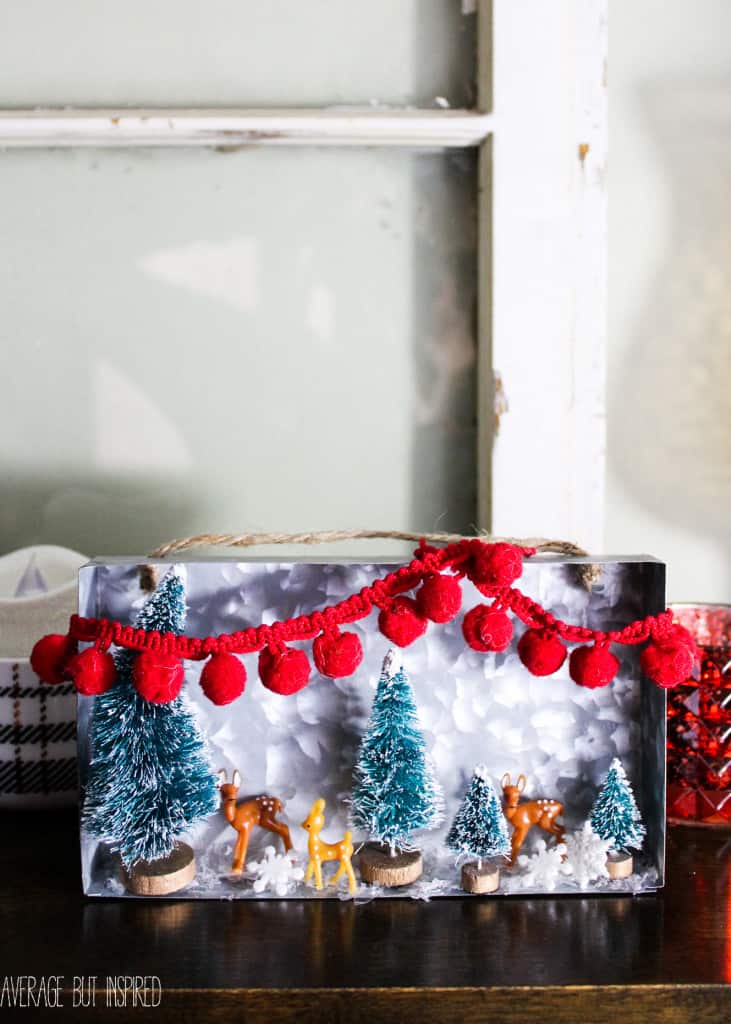 I have a few other bottle brush tree projects in mind, but I'm pretty sure I won't have time to make them this Christmas season.  So you'll just have to check back next year for those.  🙂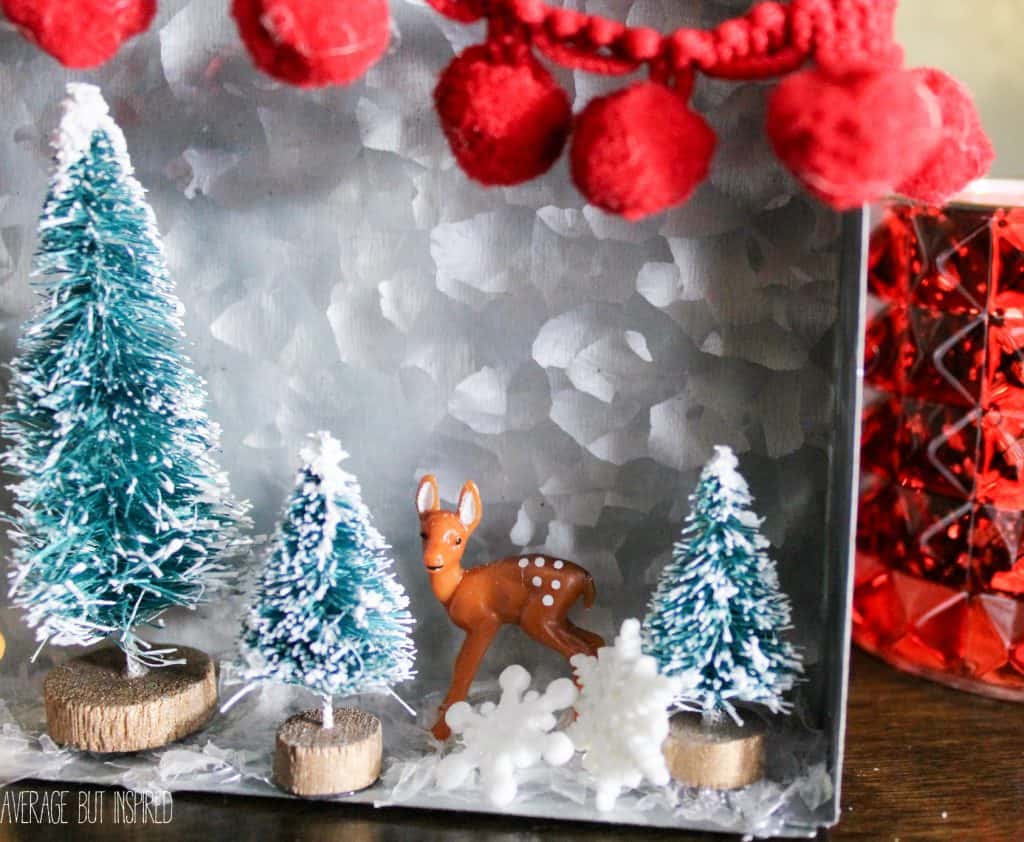 But in the meantime, I've rounded up some of my FAVORITE bottle brush tree crafts in blogland to give you more inspiration on how to use these fuzzy little guys.  Click through the links to get all the details, and please be sure to pin from the original source!
Bottle Brush Trees Ornament via Todolwen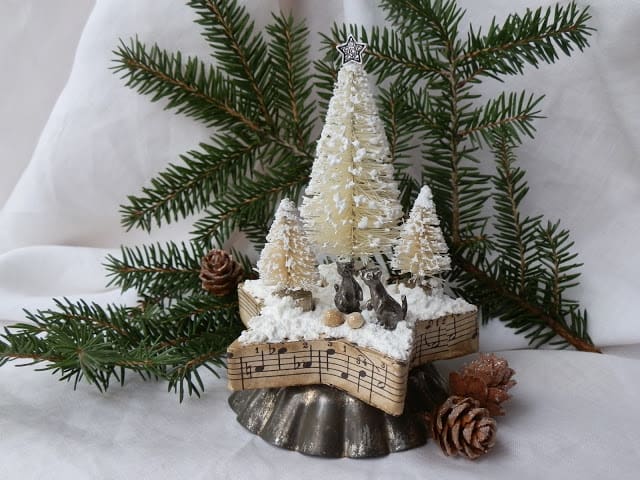 Vintage "Bleached" Bottle Brush Trees via Holy Craft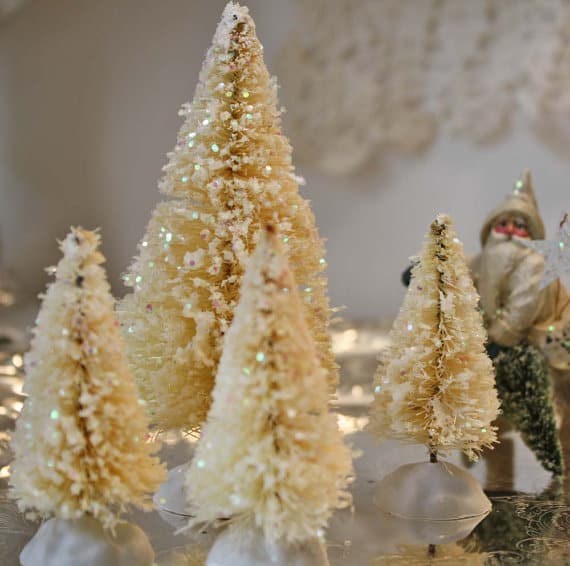 Giant Snowglobe via Inside the Fox Den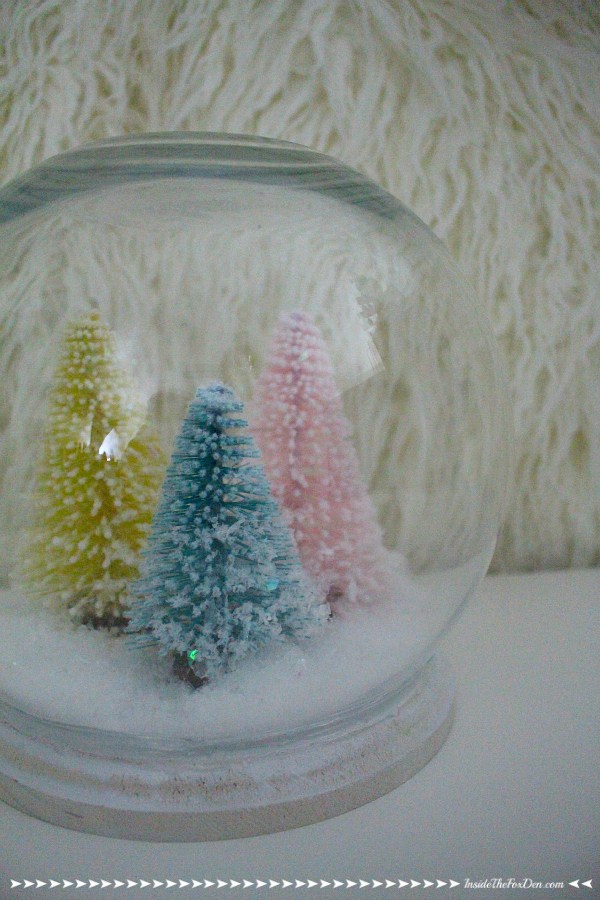 Mini Christmas Wooden Family via Shaken Together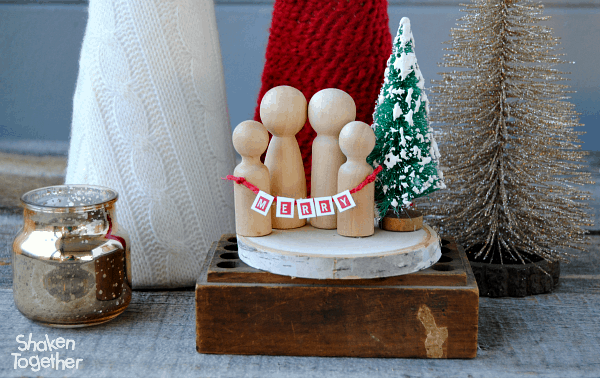 Thread Spool Bottle Brush Trees via No Biggie  
Vintage Inspired Christmas Cloche via DIY Beautify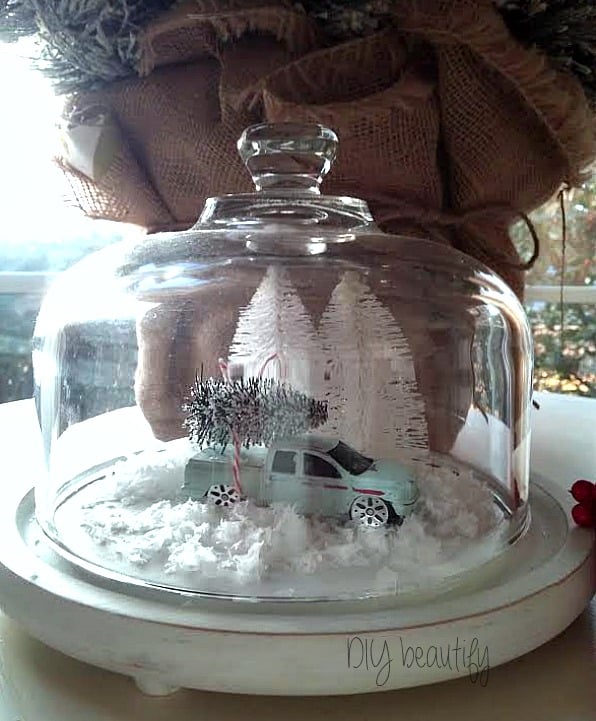 Bottle Brush Tree Frame via Yesterday on Tuesday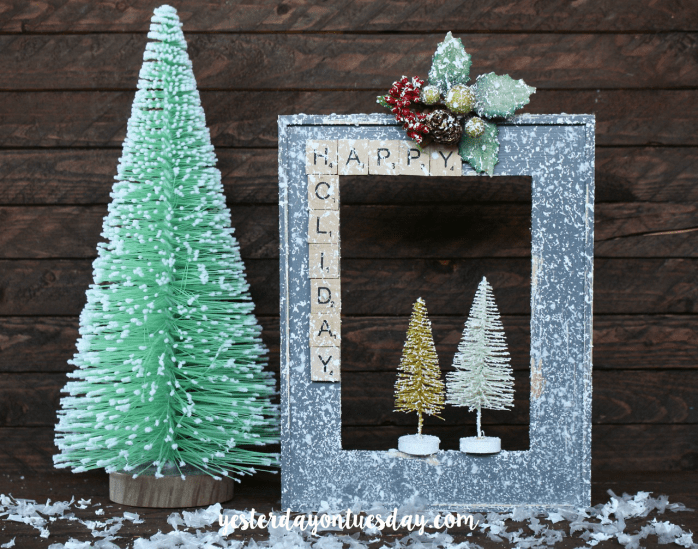 Rustic Holiday Wreath via AKA Design  

Snowglobe Ornament via It All Started With Paint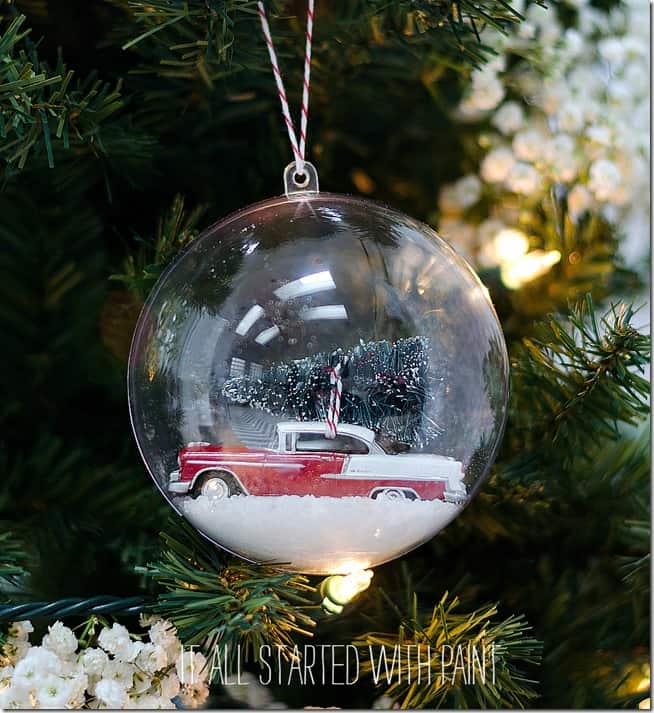 Waterless Snowglobe via Simplistically Living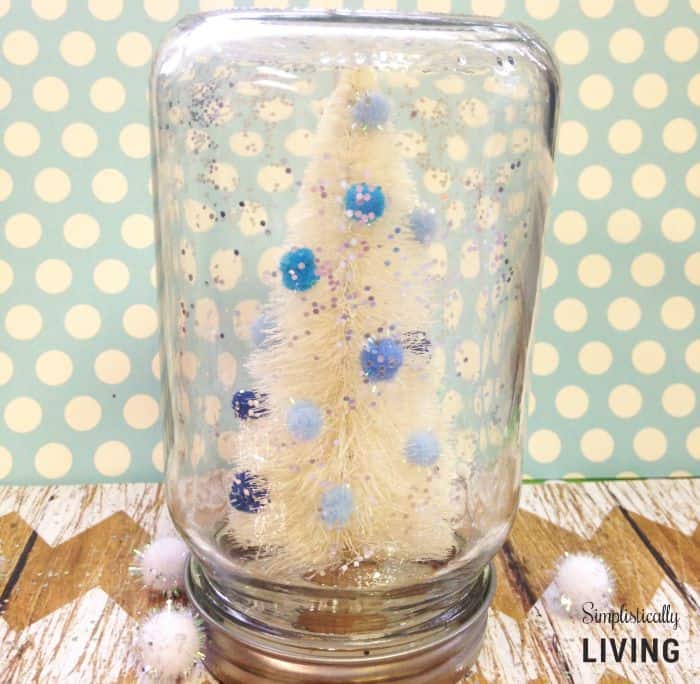 What do you think about bottle brush trees? Do you use them in your holiday decor? If you don't already, I bet you will now!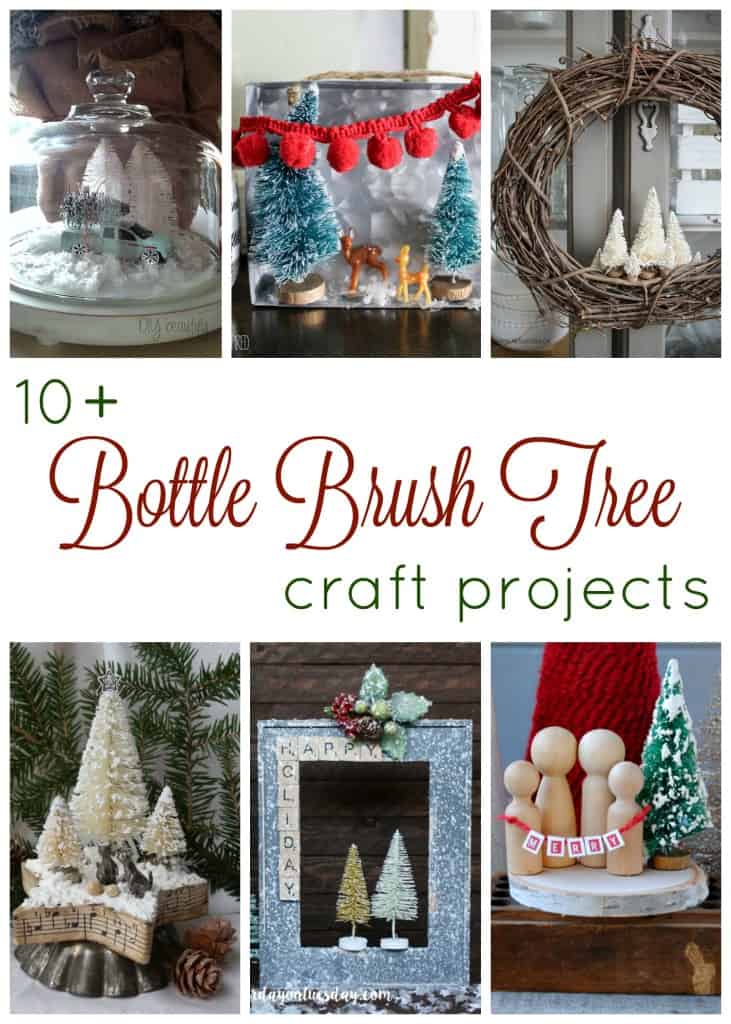 -Bre