A couple of weeks ago I stumbled upon a new-to-me thrift store, and I was like a kid in a candy store. My son . . . not so much. He couldn't wait to get out of there. But I had really good luck and found this AMAZING end table from Ethan Allen for a bargain price. It was a little outdated, scratchy, and worn, but I knew I could make it pretty again!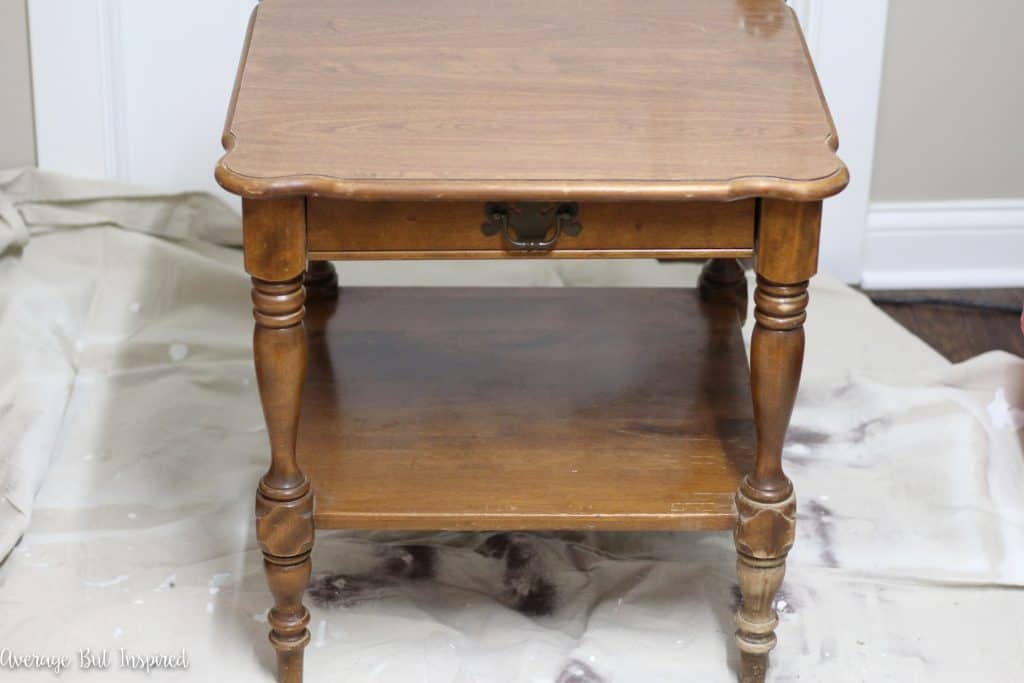 I let it sit for a few days before deciding what to do with it. And then . . . in the middle of the night . . . it came to me that I needed to give it a weathered wood look with some hints of coastal charm thrown in. I had never tried a finish like that before, so I was excited to get to work. I'm happy to say that it turned out great and I now have lots of tips for you on how to get a weathered wood look with paint!

In case you'd like to replicate this look, I have included affiliate links in this post for your convenience. You can read my full disclosure policy here.
First up, I gave the top of the table and the bottom shelf a good sanding because they were quite glossy. Like super high gloss that did not match the rest of the table. Not sure what was up with that. Once that was done and I wiped it all down, I mixed up some leftover Americana Decor Chalky Finish Paint in Yesteryear and Americana Decor Chalky Finish Paint in Relic, and then I watered it down by about 30-percent. (You may recognize this color combo from the dresser makeover I did for my son's big boy bedroom.) If you want less of a coastal look with a bluish/gray hue, you could achieve a weathered wood look with a different base color, such as a mix of browns and creams.
I applied it to the table with a really cheap and bristly chip brush. This is important because it gave a really uneven and streaky finish, which is what I wanted.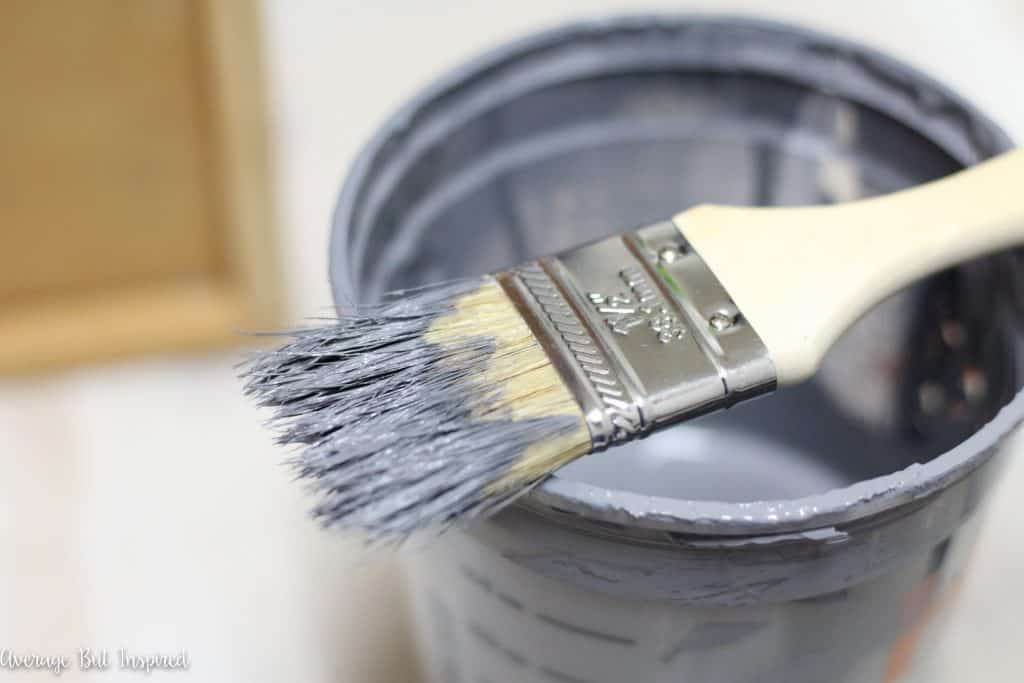 Here you can see how the first coat of paint went on – really brushy and with original wood showing underneath.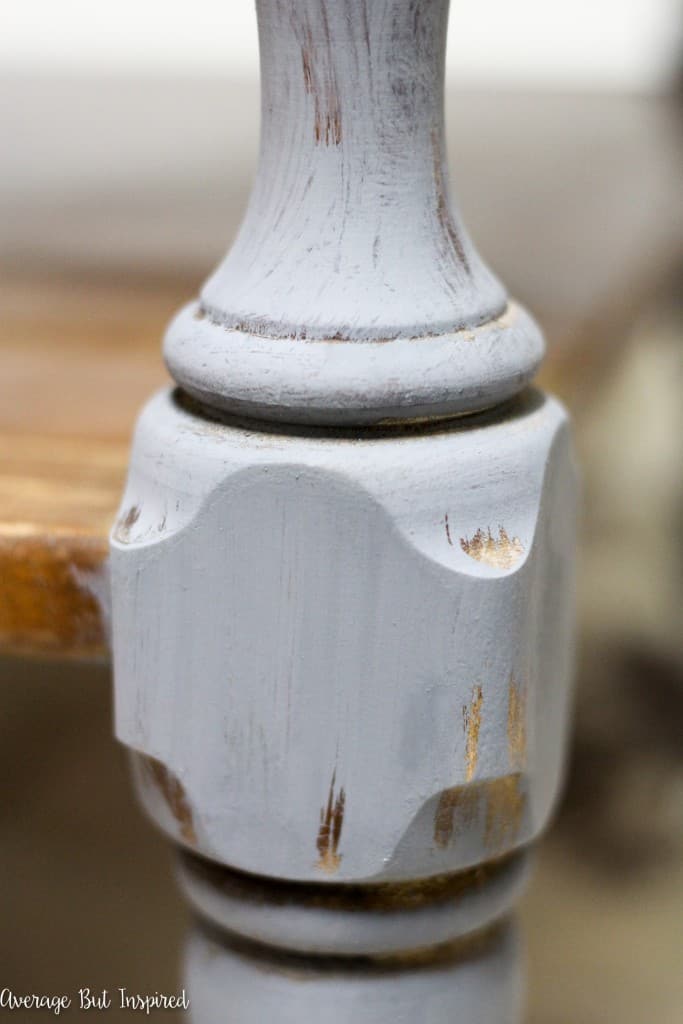 Once I'd covered the entire table like that, I took the mix of Vintage and Relic paint and added in some Americana Chalky Finish Paint in Everlasting (white). Then I watered the mixture down to about 50-percent of it's original consistency. This stuff was really watery, which is exactly what I needed.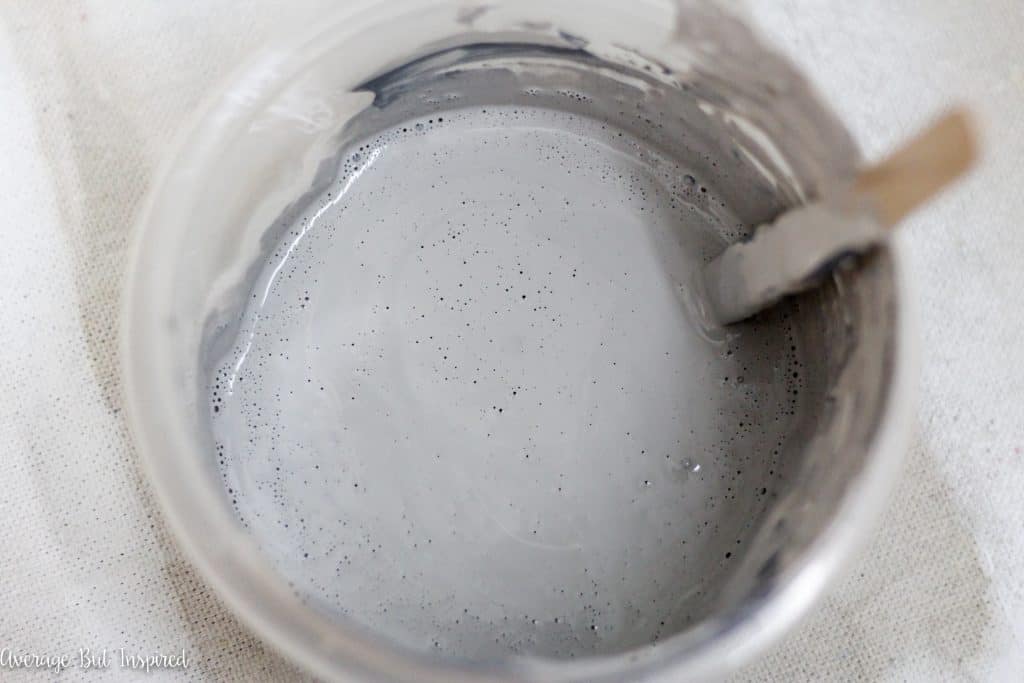 I dipped another chip brush in it to just barely get some color on there, and gently applied it to part of the table.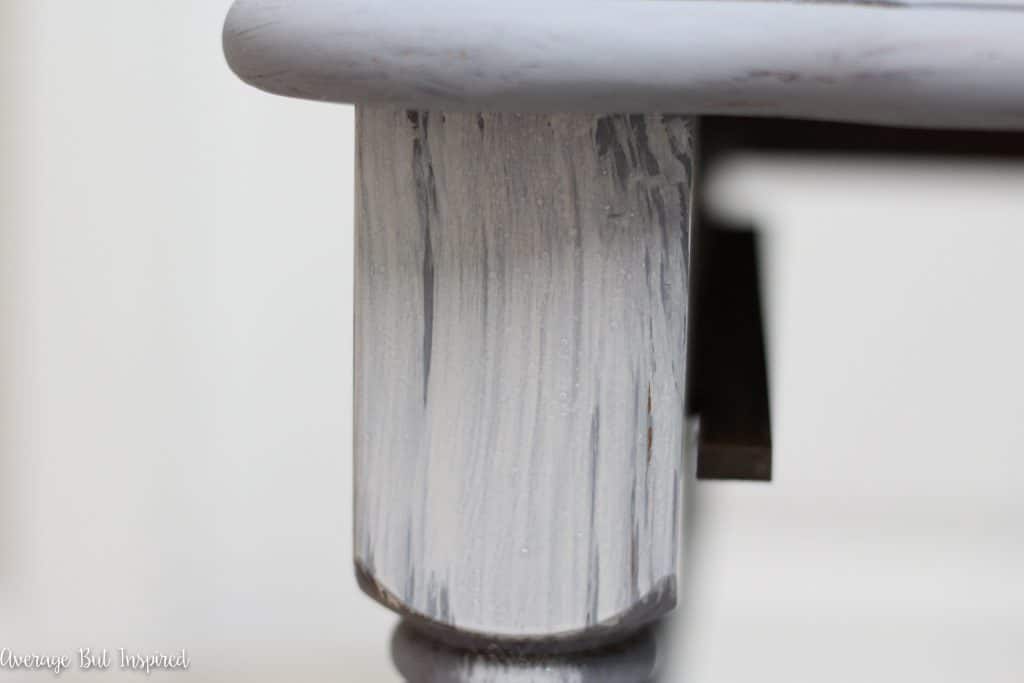 I let it sit like that for a few seconds, and then I wiped it off with a paper towel, making sure to remove much of the watered down paint, but leaving some. (Sidenote: it's hard to wipe paint with one hand and take a photo with the other. Talent, people. Talent.)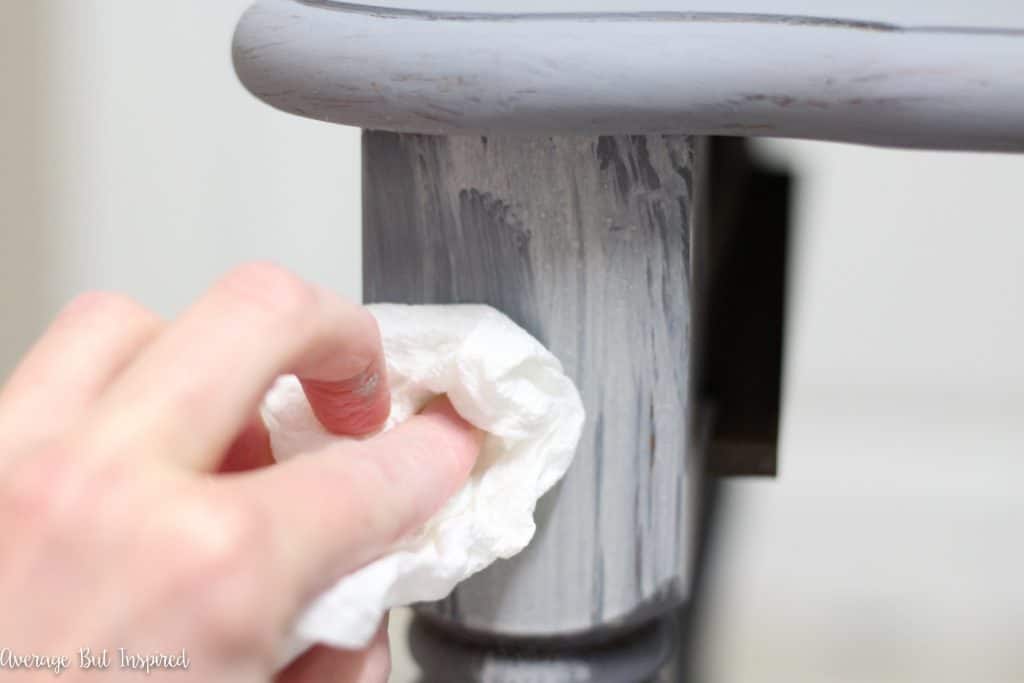 It really gave a streaky and weathered look – just what I wanted!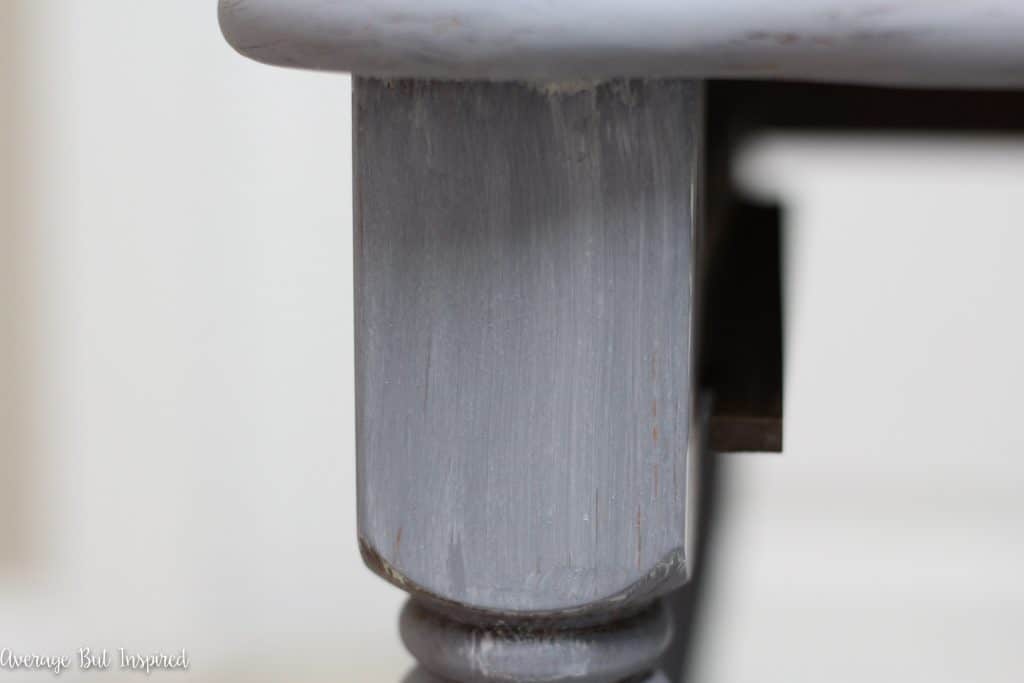 Once the entire table dried, I sealed the top and bottom shelf with Americana Decor Varnish in Ultra Matte in order to really protect the finish. Then I sealed the entire table (including the top and bottom shelf), with a coat of Americana Decor Creme Wax. Once that dried, I buffed it and revealed a beautiful, subtle shine that looks perfect with the faux weathered wood finish.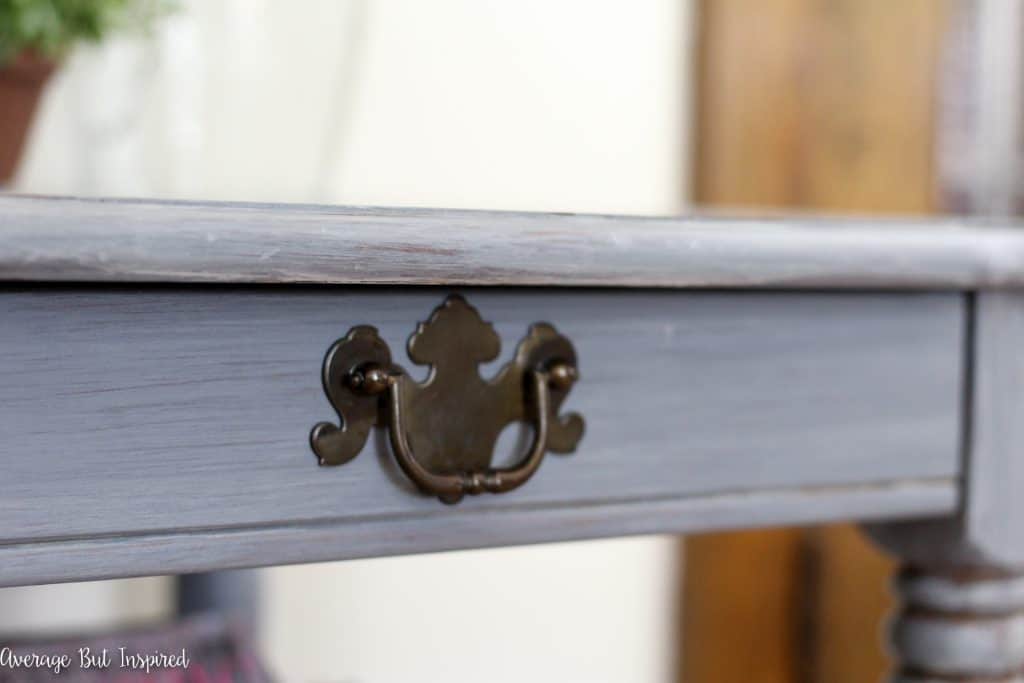 But that's not all. Oh no. I had to give my table a little something extra to put my stamp on it. So I found an adorable placemat at Target . . . and cut it up.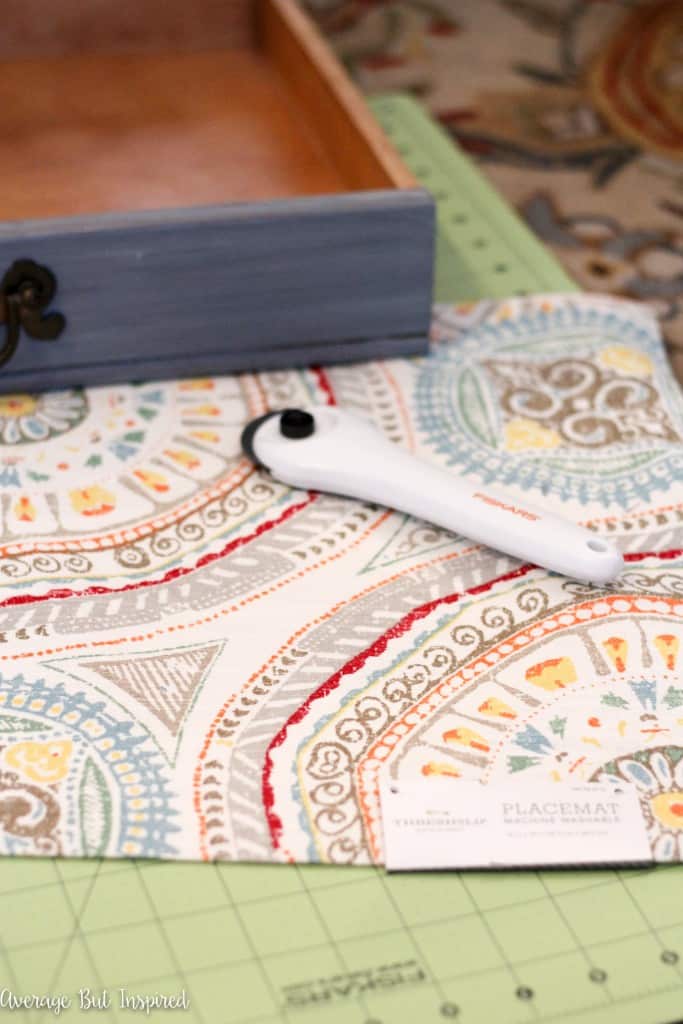 And wouldn't you know it's the perfect drawer liner for my new table?


I think this little table that got a weathered wood look with paint is so cute now.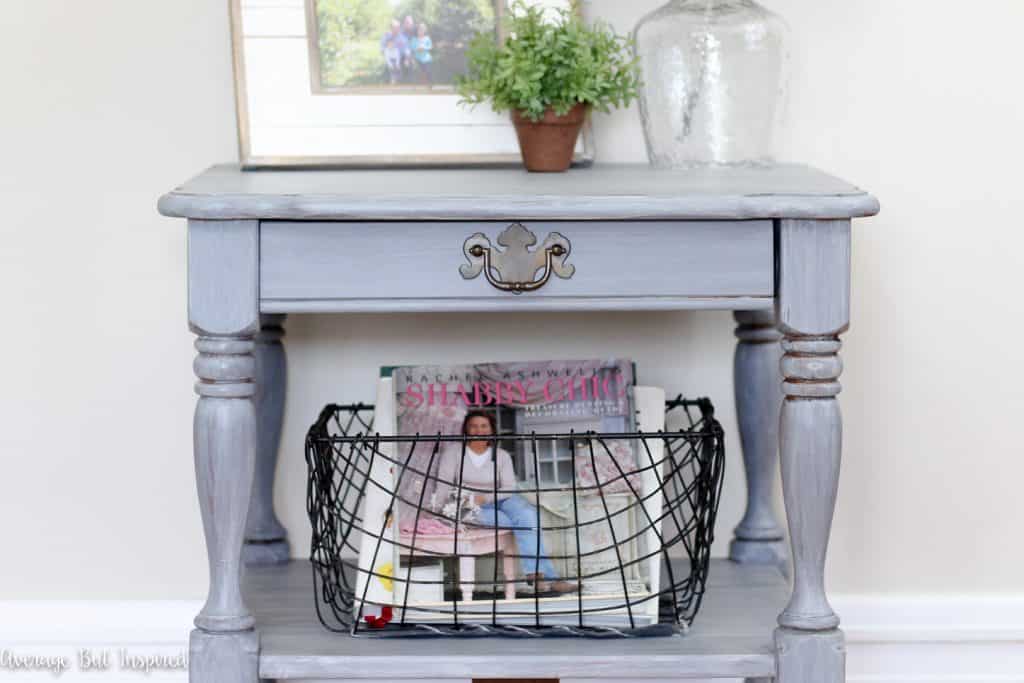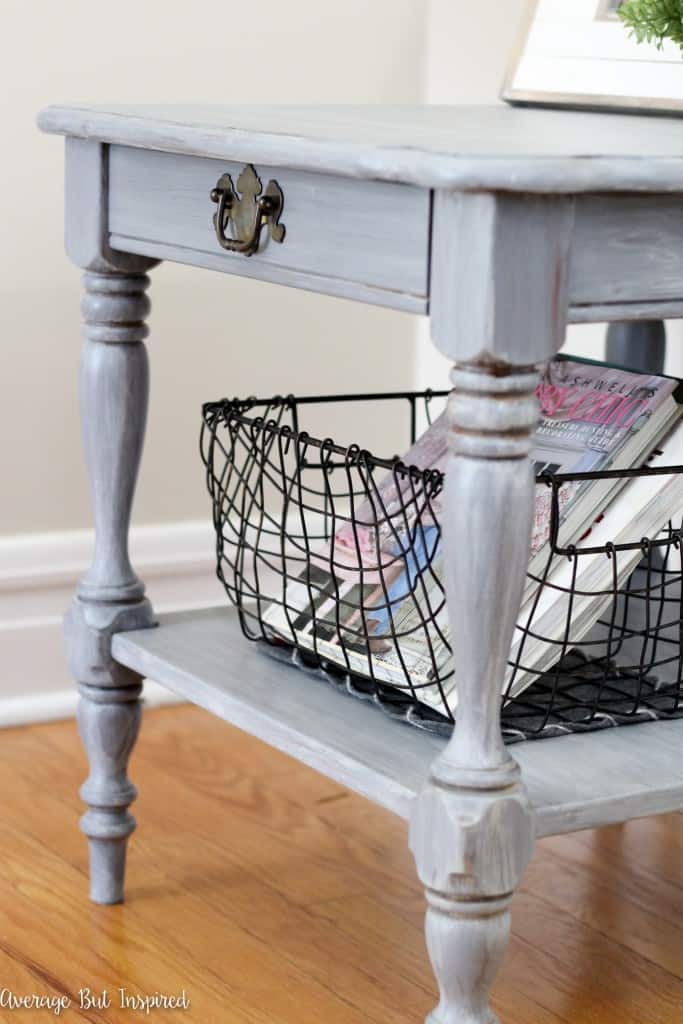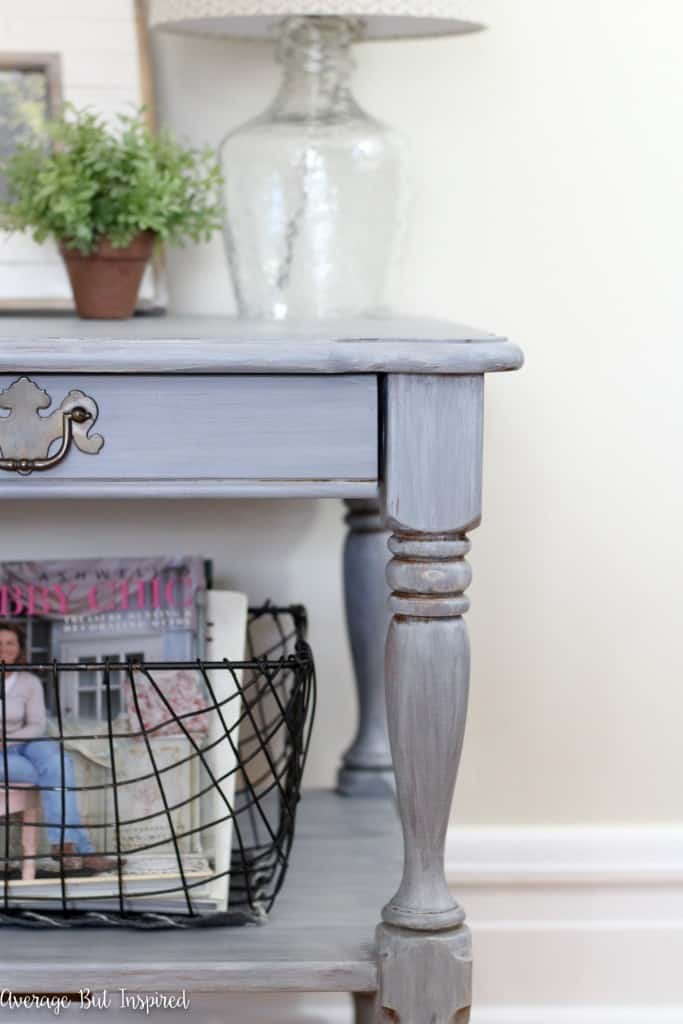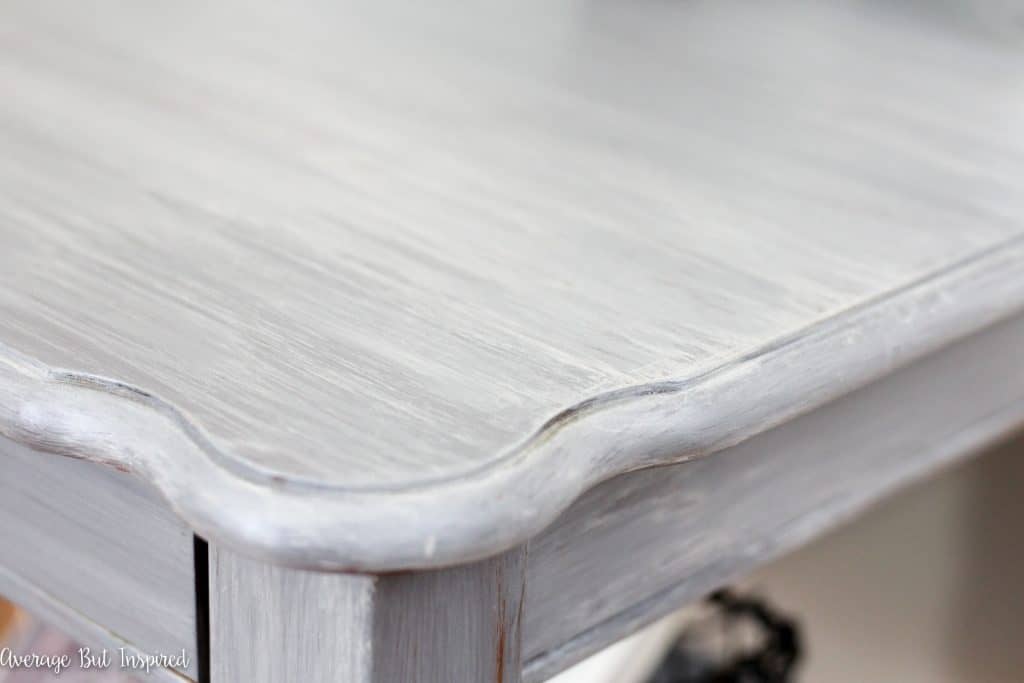 So what do you think of this table makeover and my attempt at a new painting technique? Don't you think it's fresh and happy now?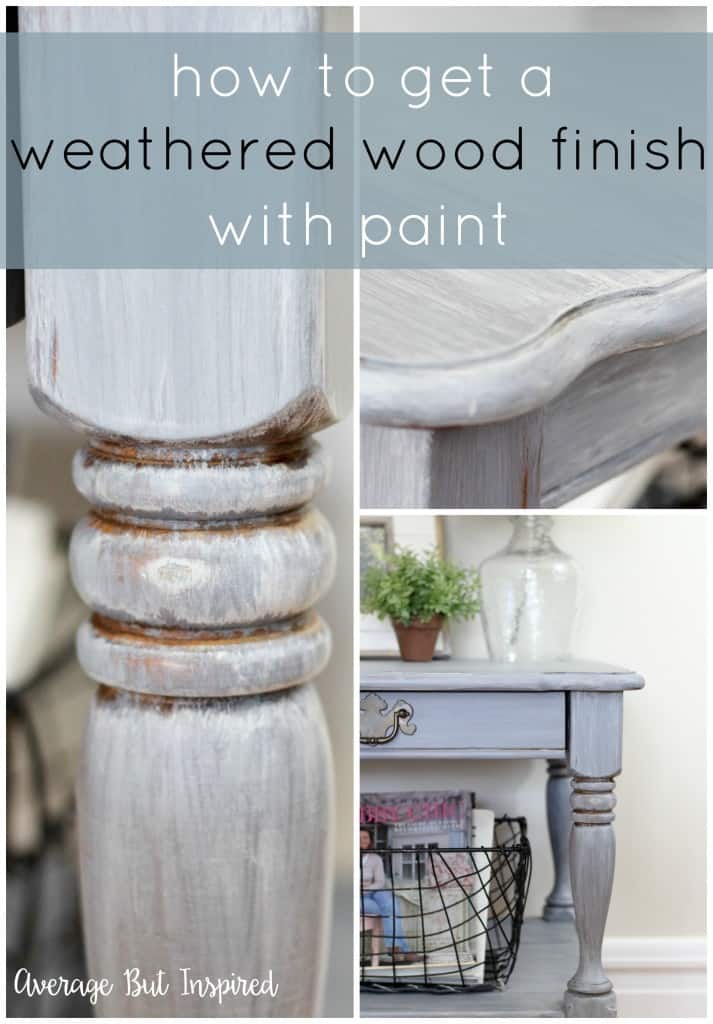 -Bre