Not too long ago I had a dream that my husband and I were strolling through a magical-looking forest with a picnic basket – searching for the perfect romantic spot for lunch.  Once we found it,  we spotted a beautiful tree where we carved a heart and our initials, just like I'd imagine they do in those romance novels I've never read.  We decided it will be our special secret place forever.
Um . . . what was that about?
I'm lucky if I see a few trees a day where I live.  There is NO heart carving going on around here!  But I do think it's a super sweet, romantic, and sentimental idea, so I decided to improvise!  And now I'm sharing the details on how to make a carved heart wood slice in case you like the idea, too.  Hey – Valentine's Day is just around the corner, so this could be a sweet gift for that!  Or even for an engagement, wedding, or anniversary!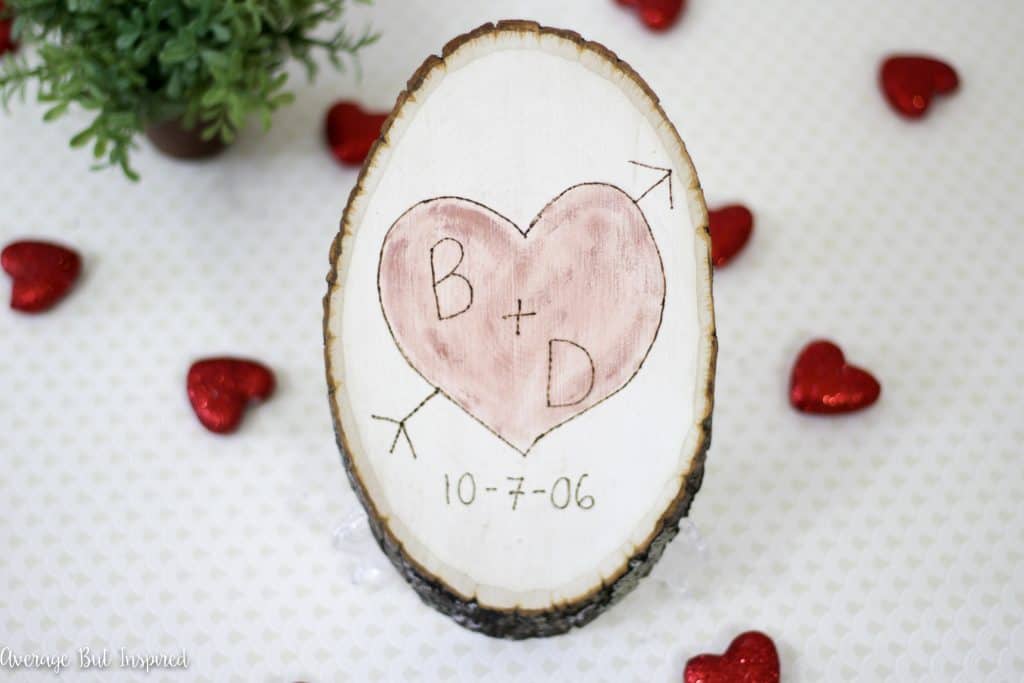 Supplies Needed to Make a Carved Heart Wood Slice
Some of these links are affiliate links.  You can read my full disclosure policy here.
Pencil
Lint-free cloth
Sawtooth picture hanger or small easel
How to Make a Carved Heart Wood Slice
First up, draw your design onto the wood slice with your pencil.  It doesn't have to be perfect because I doubt you'd be able to carve a perfectly shaped heart if you were out there in the woods doing this.  Make it look sort of authentic, ok?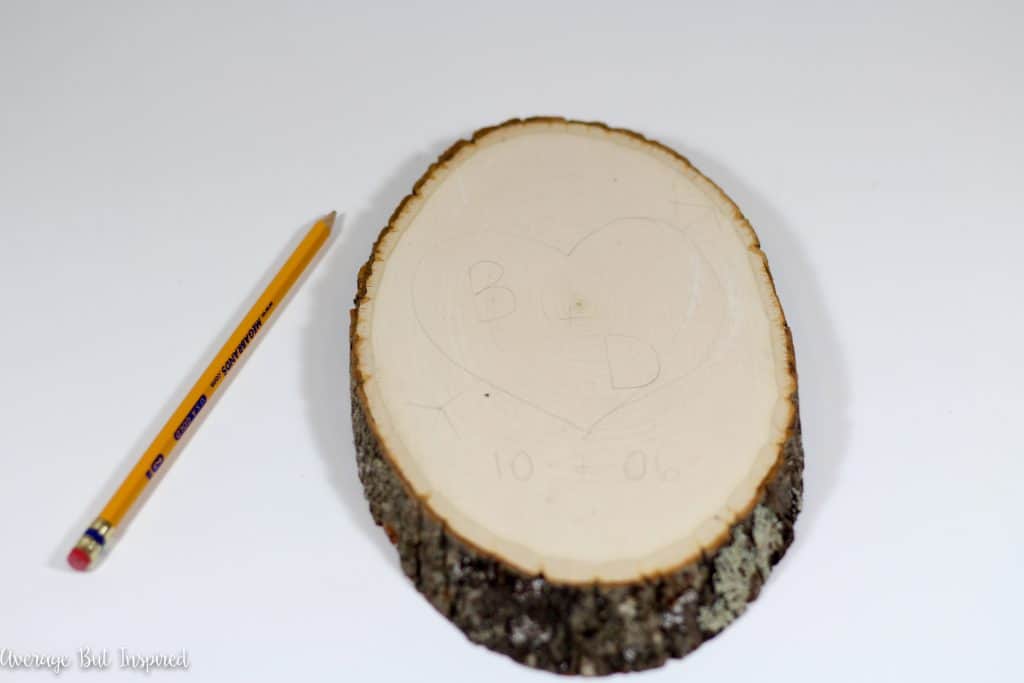 Next, go over the penciled design with your heated woodburning tool. (These tools are REALLY cheap and easy to use – seriously!)  You do not have to have any prior experience using a woodburning tool.  It is so simple!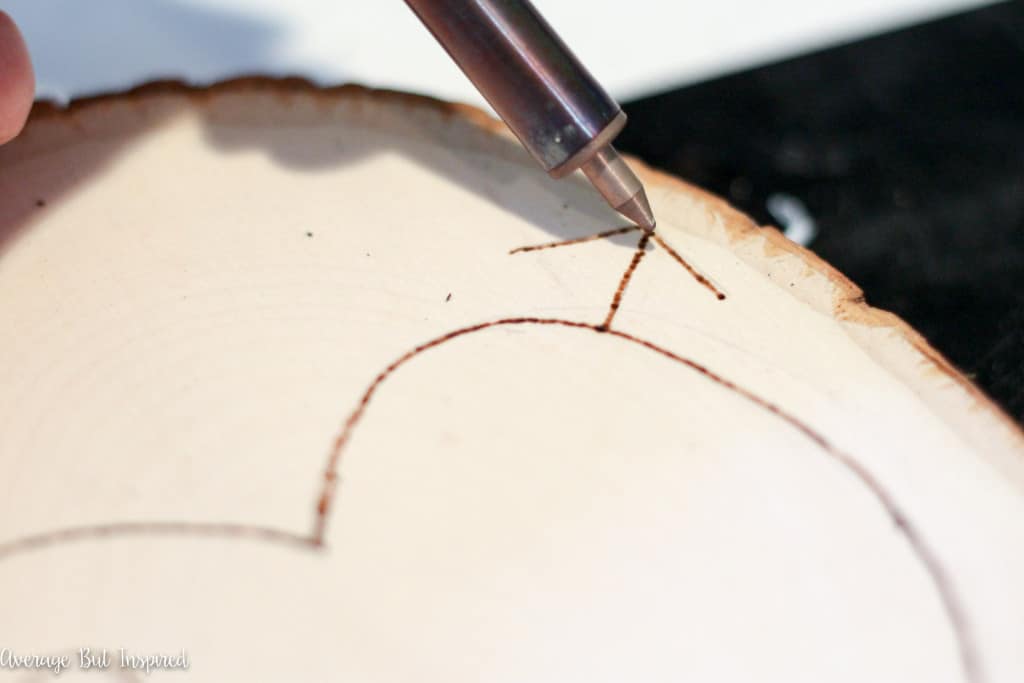 Gently erase any pencil lines that didn't get burned and make sure all of the eraser shavings are removed from the wood slice.  If you erase too hard, you'll leave white marks or discolorations on the wood slice, so be careful!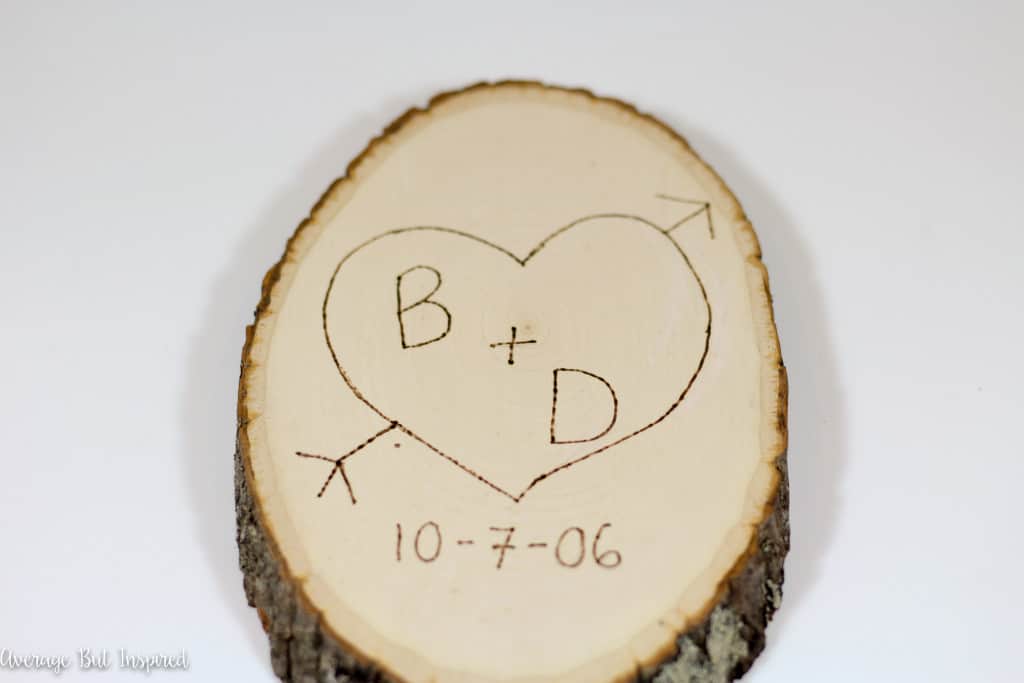 Then, using the lint-free cloth, fill in the heart with the Metallic Lustre to make it stand out a bit more.  Just rub it in there and give it some good shimmer!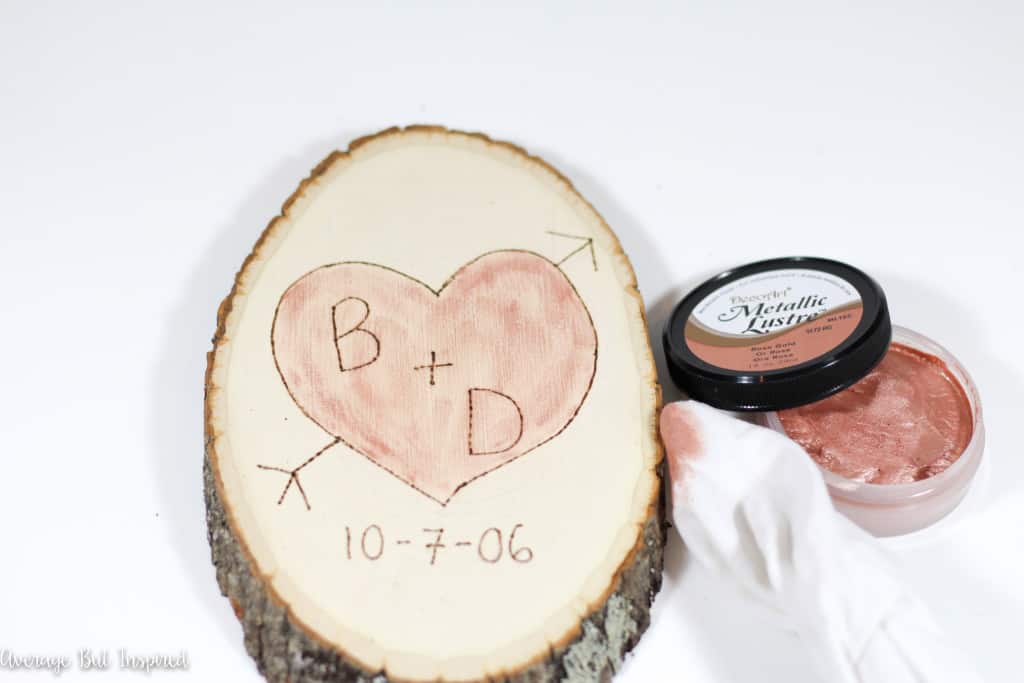 And that's it! Pop it onto a little easel or add a sawtooth picture hanger to the back if you want it on the wall.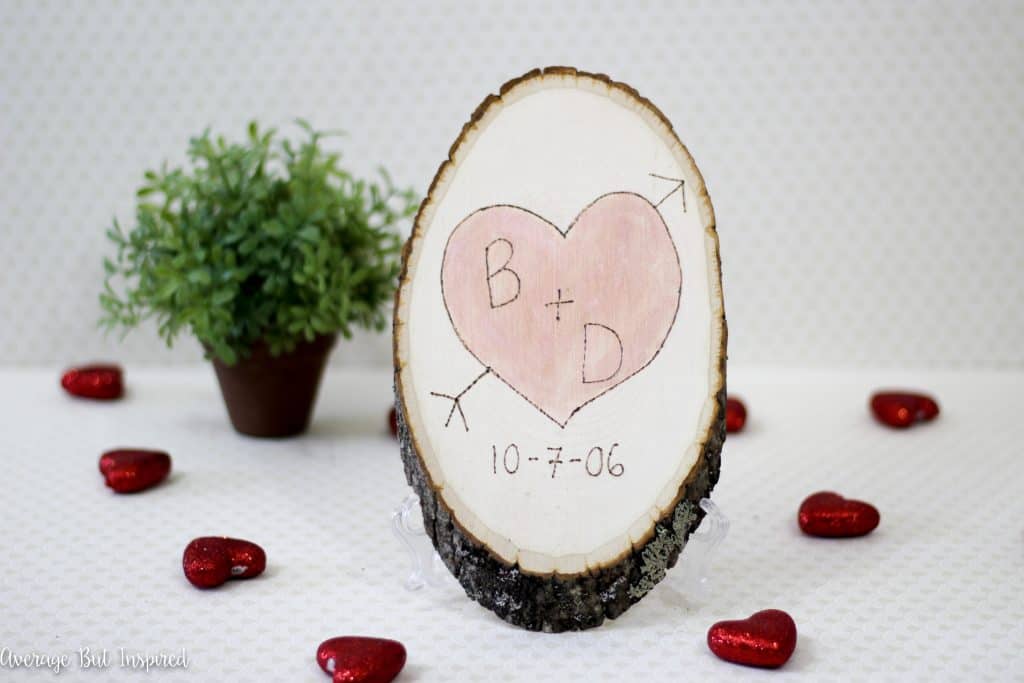 I showed this to my husband and he said, "aw."  Then I asked him if he would take it to work and display it in his office.  He looked at me like I have three heads, so I pretended to be sad and offended.  He still hasn't taken it to work. . .
-Bre