As part of my son's Vintage Airplane Bedroom Makeover last spring, I printed out some patent drawings for various airplane-related things and hung them on the wall over his bunk beds.  They were a perfect industrial touch for his bedroom, and the best part is that they were FREE!  Patent illustrations of any invention make amazing frame fillers, so I thought it would be fun to share with you how to find free patents for DIY art of your own!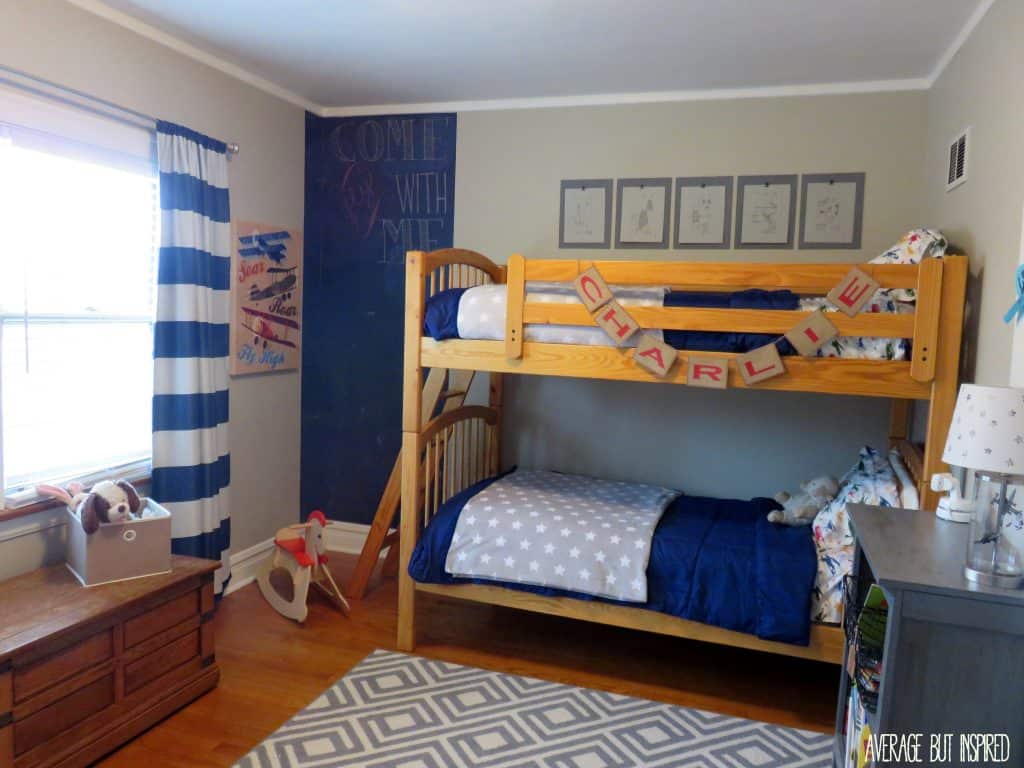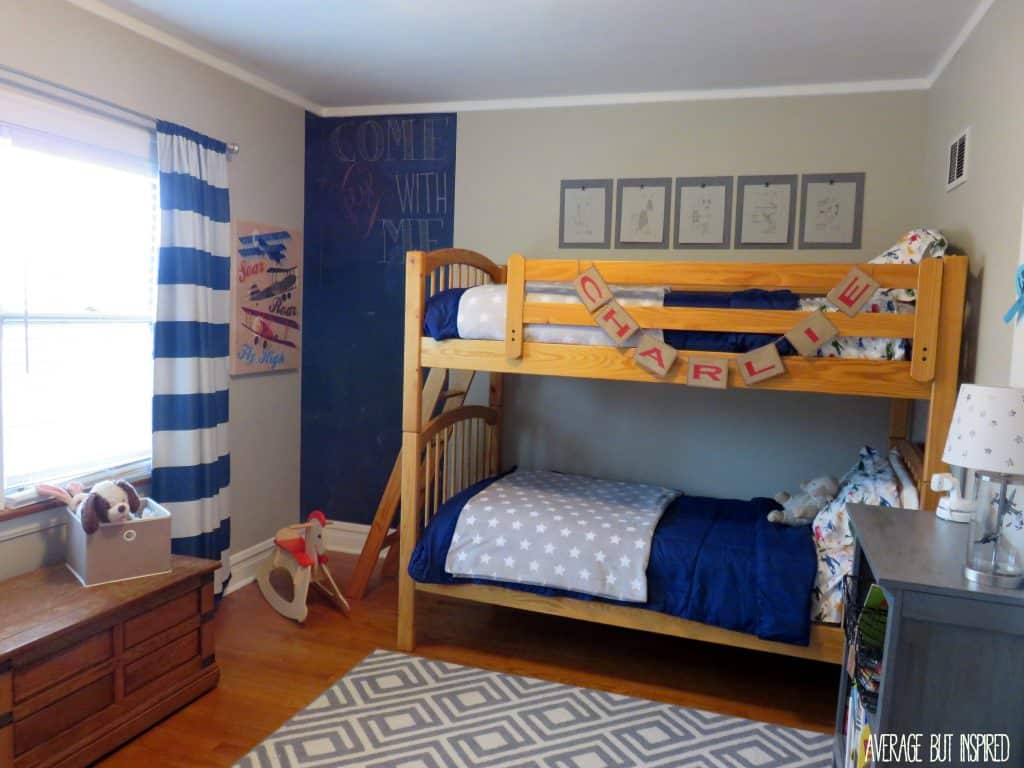 Guys, it seriously is the easiest thing!
First up, go to Google Patents and enter the subject matter you're looking for into the search box.  In this example, we'll use "airplane."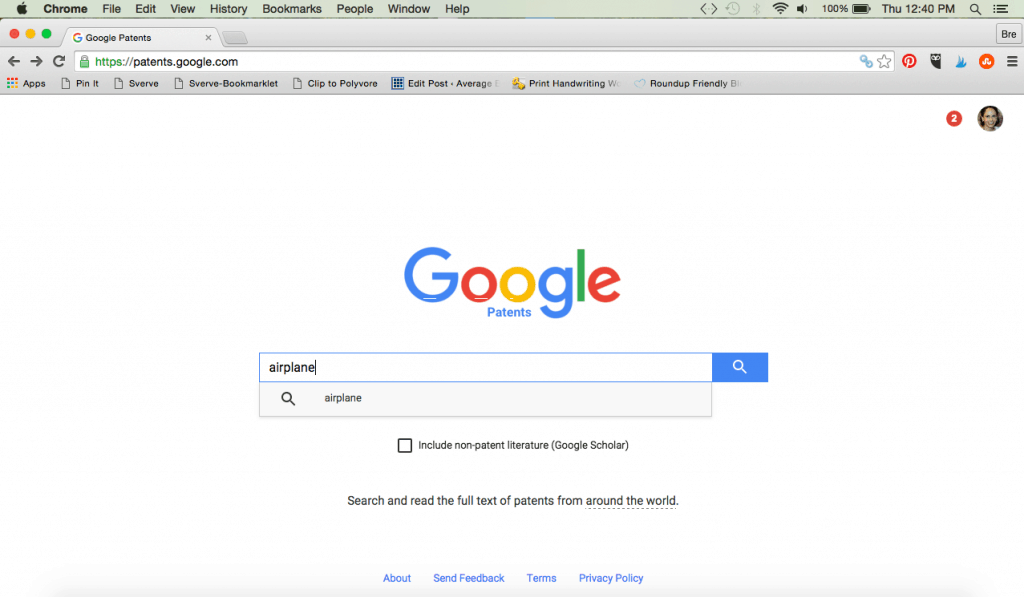 Once Google has brought back all of the patent documents that relate to your subject matter, you can set some search limitations on the left-hand side of your screen.  You can see that I limited the time period to those patents that were published before 1940.  That's because I was going for a vintage look.
You may also want to limit your results to the country from which the patent originates ("Patent Office" field), the language of the patent ("Language" field), and/or the status of the patent, specifically whether it's been already granted as opposed to only in the application phase of issuance ("Filing Status" field).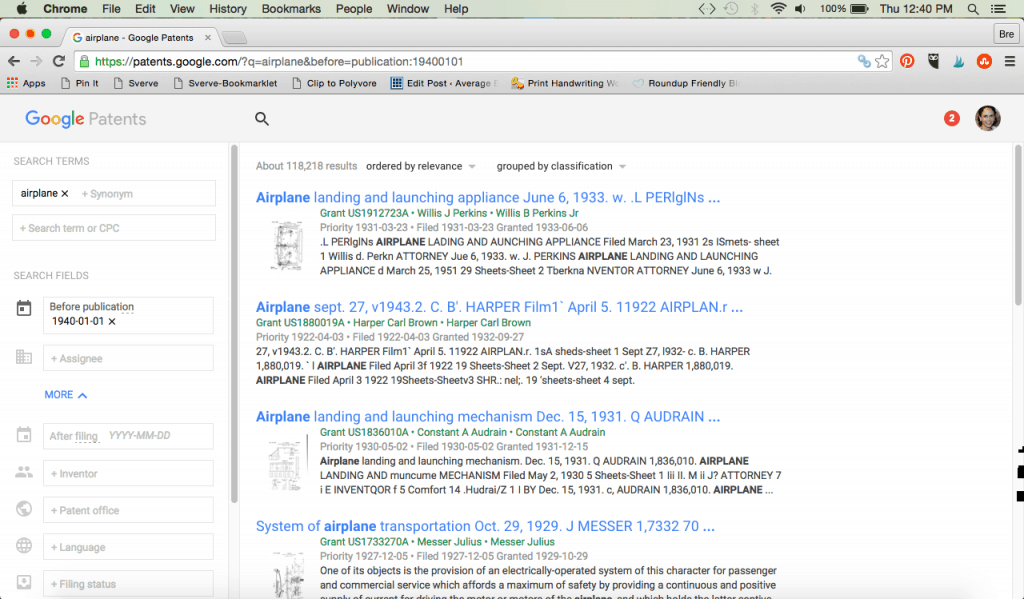 After you've browsed through the search results, decide which ones you'd like to use as art and download the PDF on the right-hand side of your screen. It is seriously THAT easy! Can you believe it?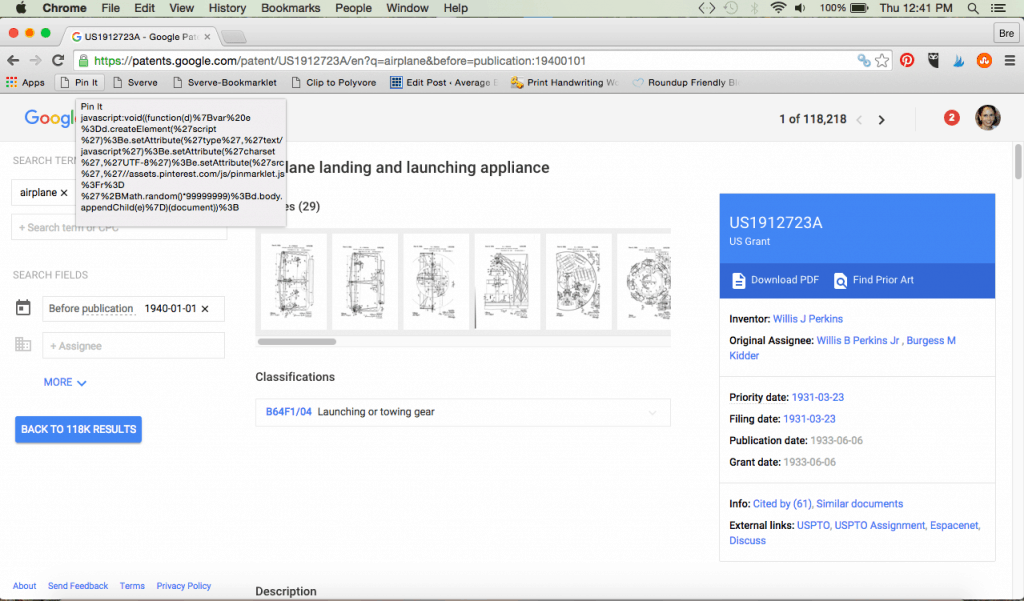 I displayed mine on flat canvases because they're right next to a bunk bed, but you could display yours any way you like!  In frames, blown up as large-scale art, decoupaged onto canvases – the possibilities are endless!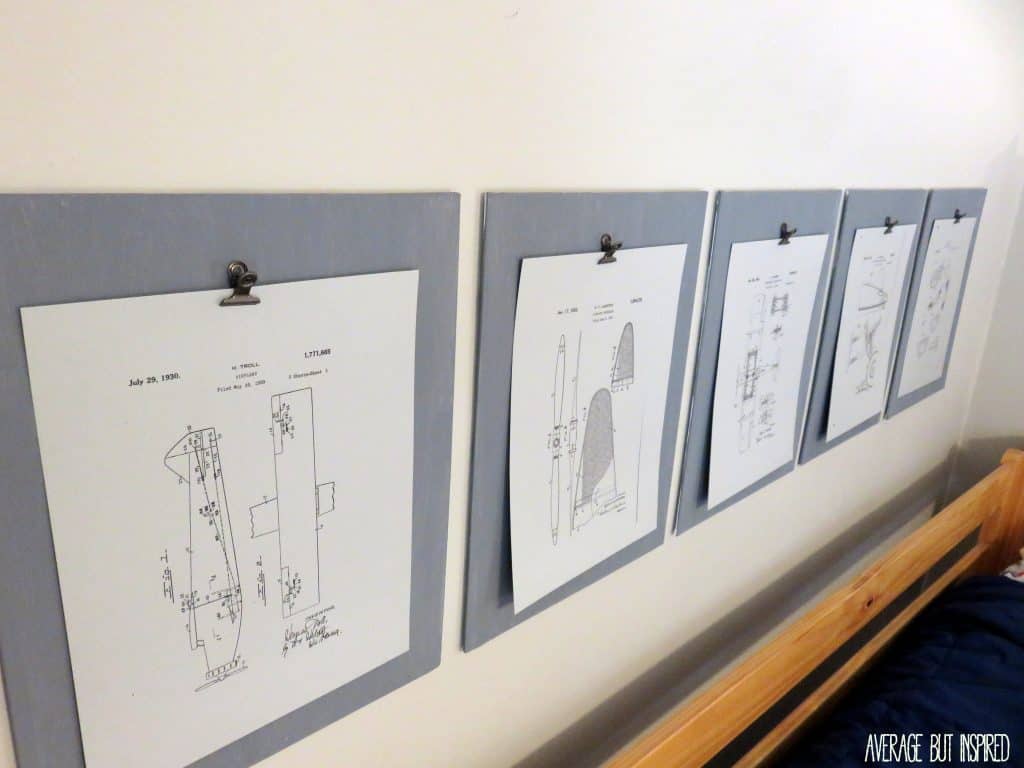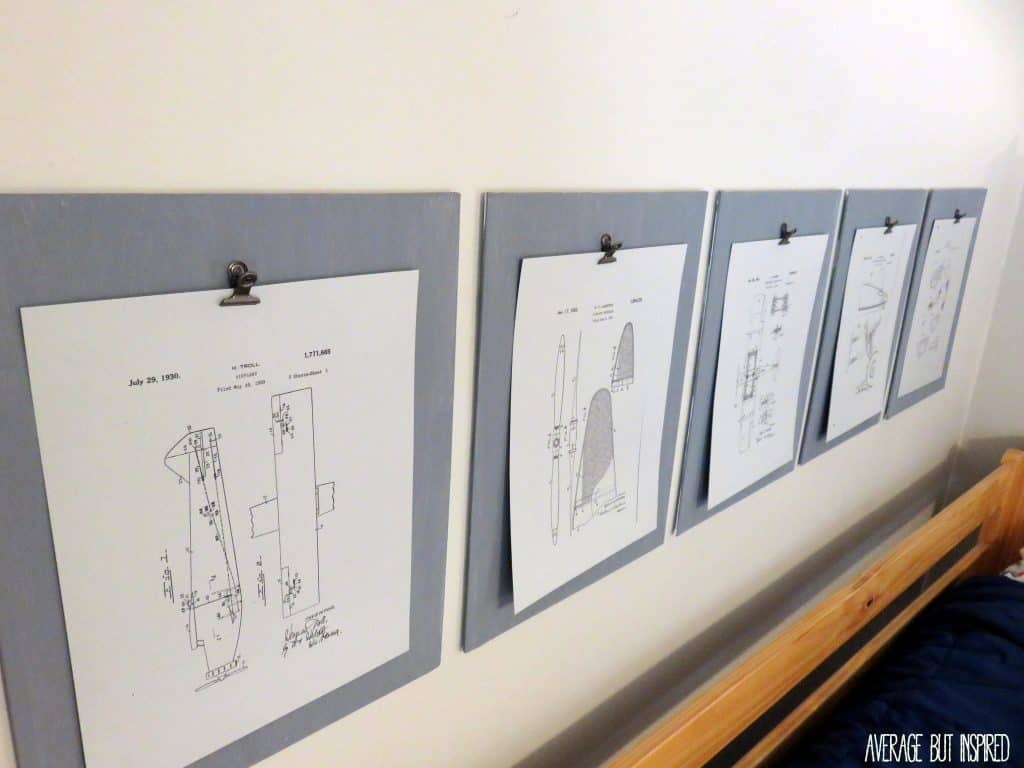 So what do you think?  Will you be searching for patents to use as DIY art anytime soon?  If so, I'd love for you to pin this post to Pinterest so you can remember to come back for this tutorial later!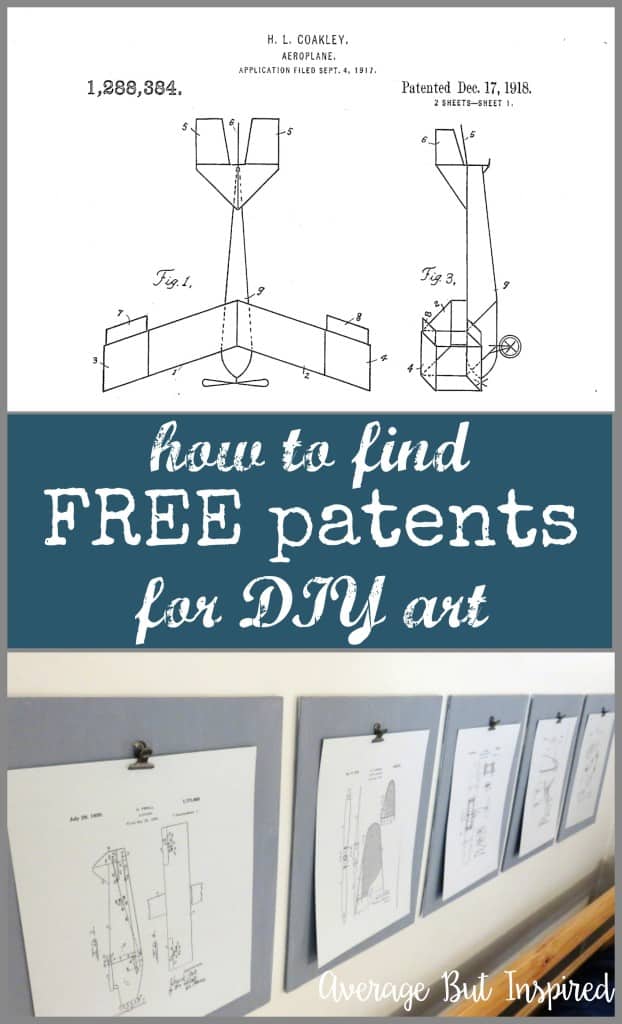 Happy searching!
-Bre
If you like DIY art, you may also enjoy these posts!
Super Easy Plywood Poster Frame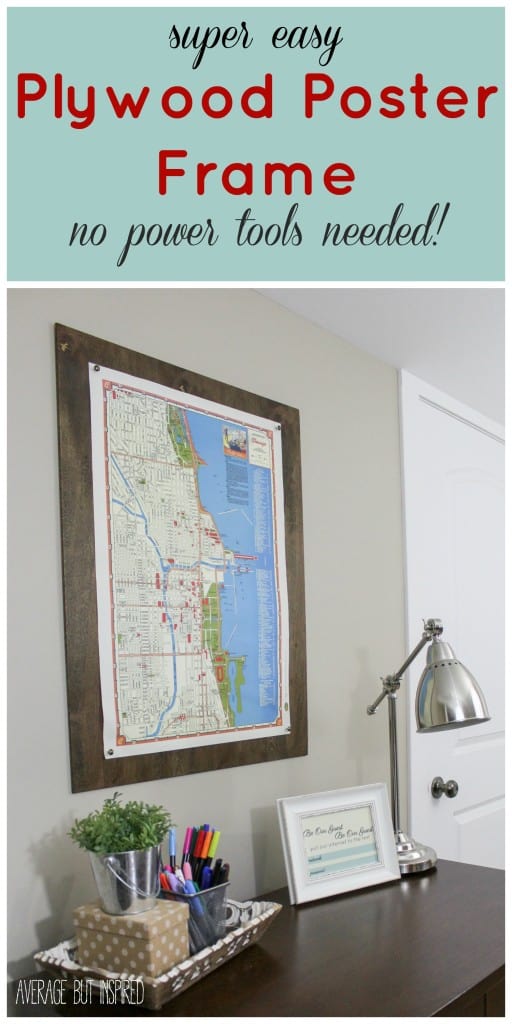 DIY Boutique-Style Picture Frame