Sometimes when I'm at a place like Home Depot or Lowe's, I wander around and look at stuff that I have no need for (oftentimes because I have no idea what the things I'm looking at actually are).  Because of this, I can look at objects these places sell and think of ways to use them that aren't their intended uses (like in my Pipe Strap Kitchen Art and Trim Corner Pumpkins).  Kind of a blessing and a curse, I think!  So it's no surprise that when I spotted some pretty ceiling medallions at Home Depot, I immediately decided to turn one into into a ceiling medallion mirror.  It was a simple project that turned out really pretty!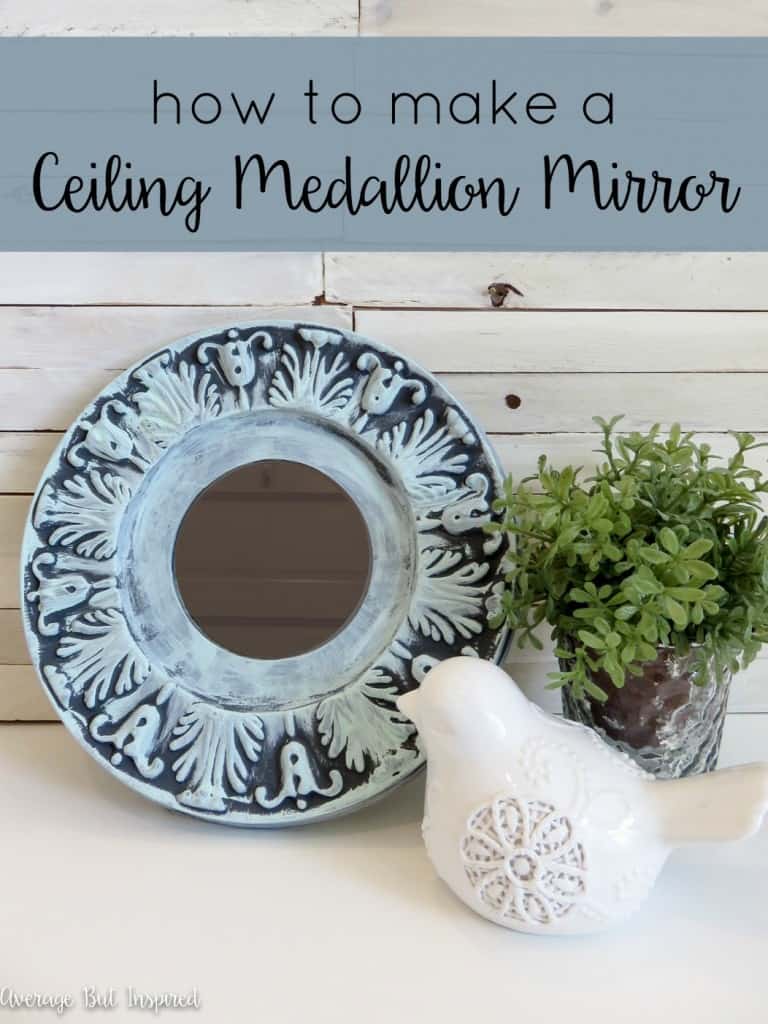 Supplies Needed to Make a Ceiling Medallion Mirror
Some of the links included here are affiliate links.  To read my full disclosure policy, please click here.  Also, thank you to DecoArt for providing the paint I used in this project!
How to Make a Ceiling Medallion Mirror
If you're going for a vintage or antique look, begin by painting your ceiling medallion with a dark color of chalky finish paint.  I used this color and painted the entire medallion.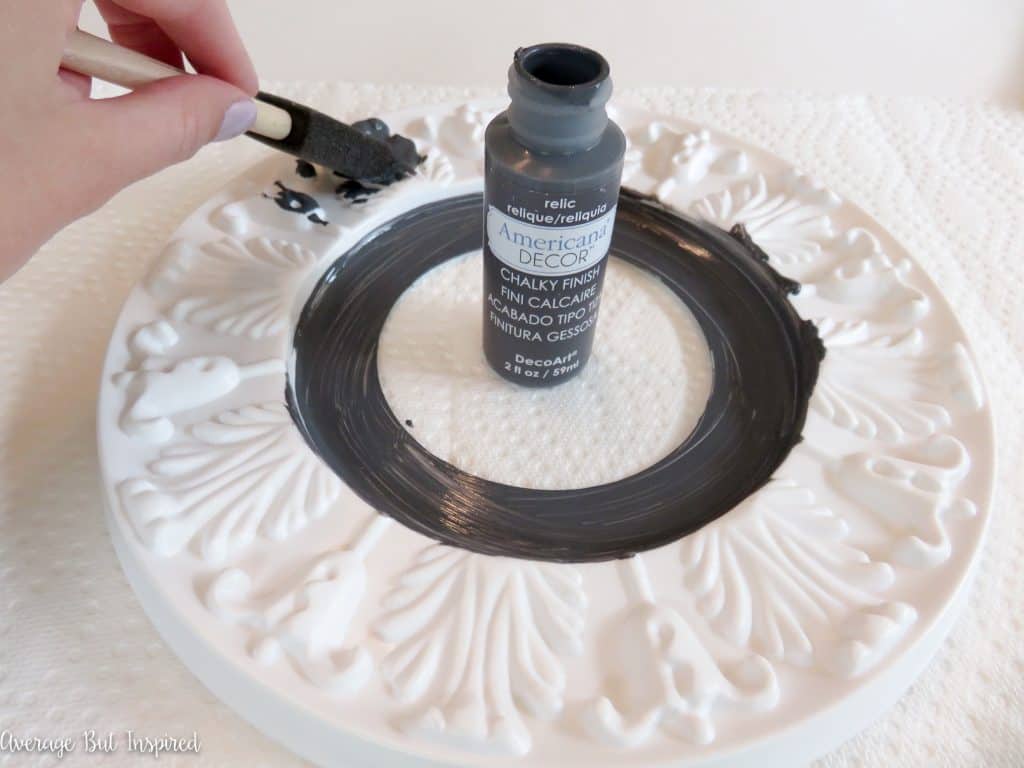 Once the paint dried, I lightly applied a top coat of chalky paint in this color.  I did not paint it on as thick as the darker base coat, because I wanted some of that gray paint to show through.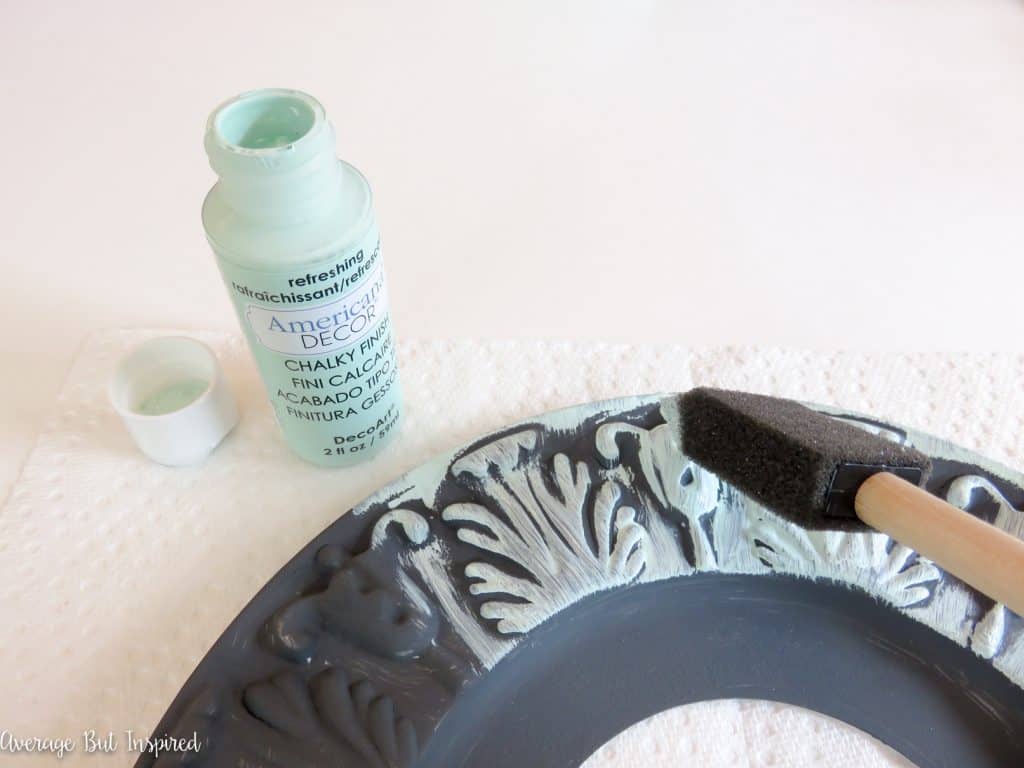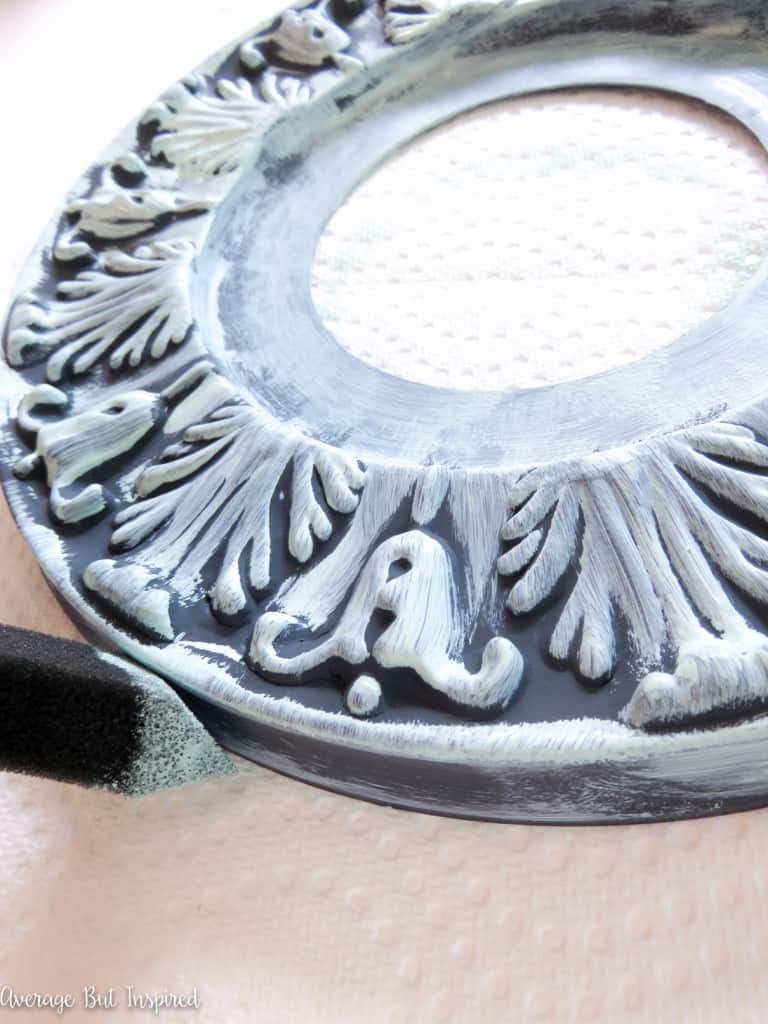 Once the top coat of paint dried, I flipped the medallion over and put this glue all around the opening in the center of the medallion.  Then I gently pressed my craft mirror into place over the glue and I let the whole thing dry according to the directions on the glue.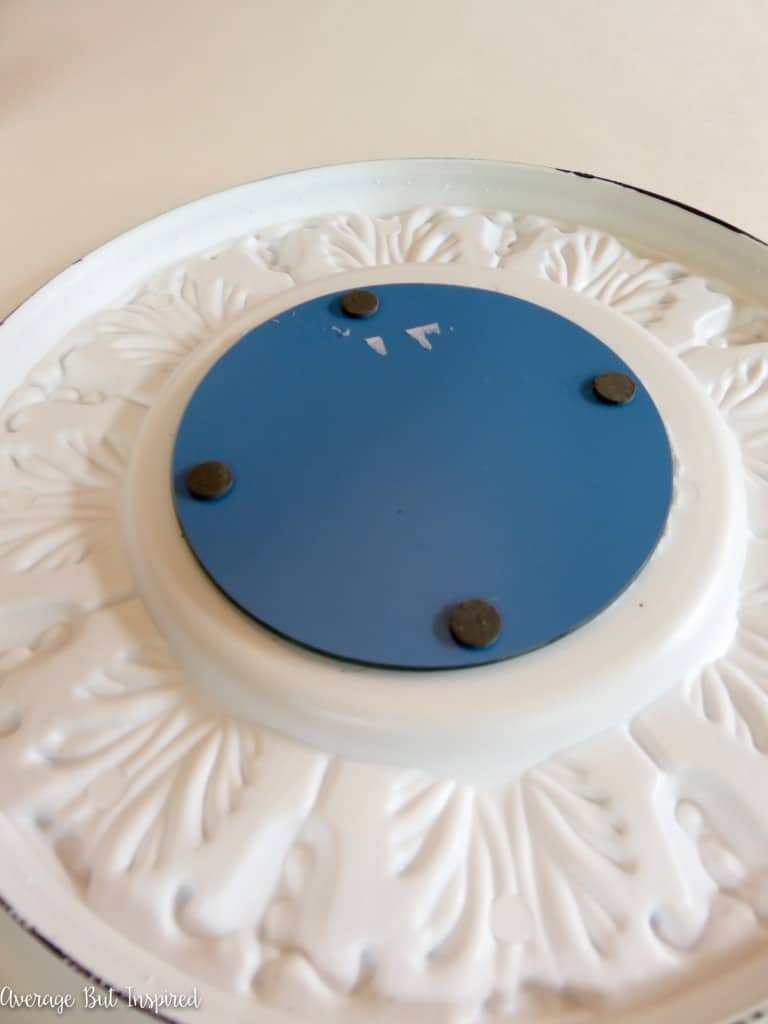 And that was it!  Super easy and quick, but very pretty nonetheless!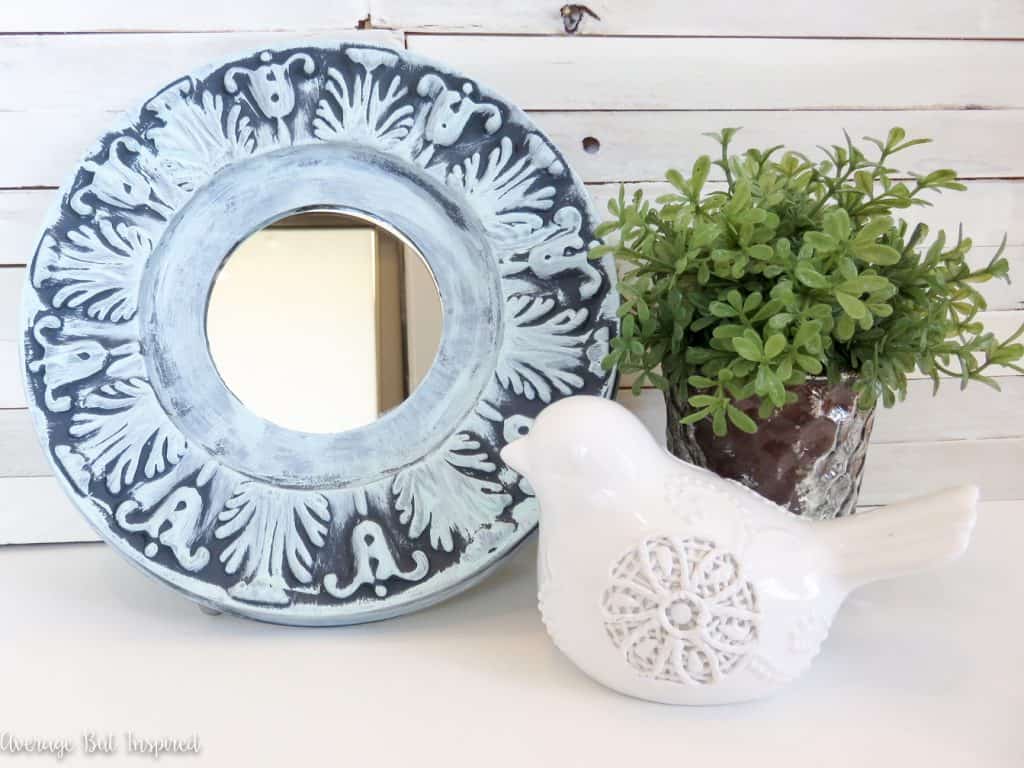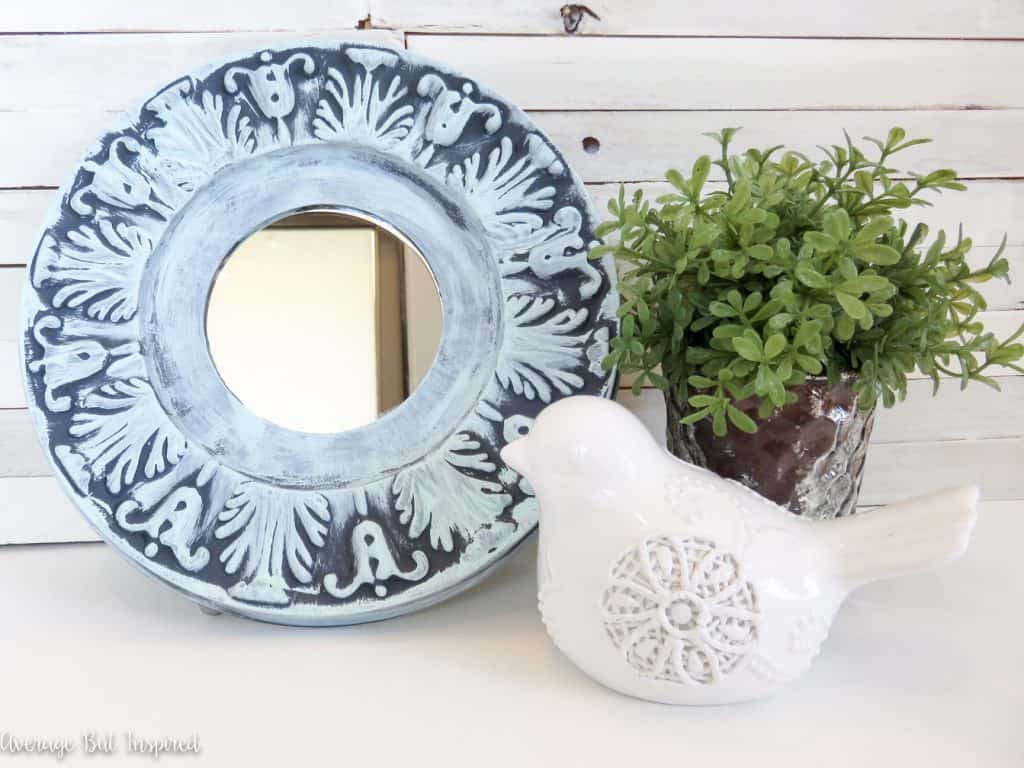 Ceiling medallions come in many sizes, so you could make as large of a mirror as you want or need!  Before buying a medallion, however, I'd recommend that you make sure you can purchase a round craft mirror in the size of the medallion's center opening.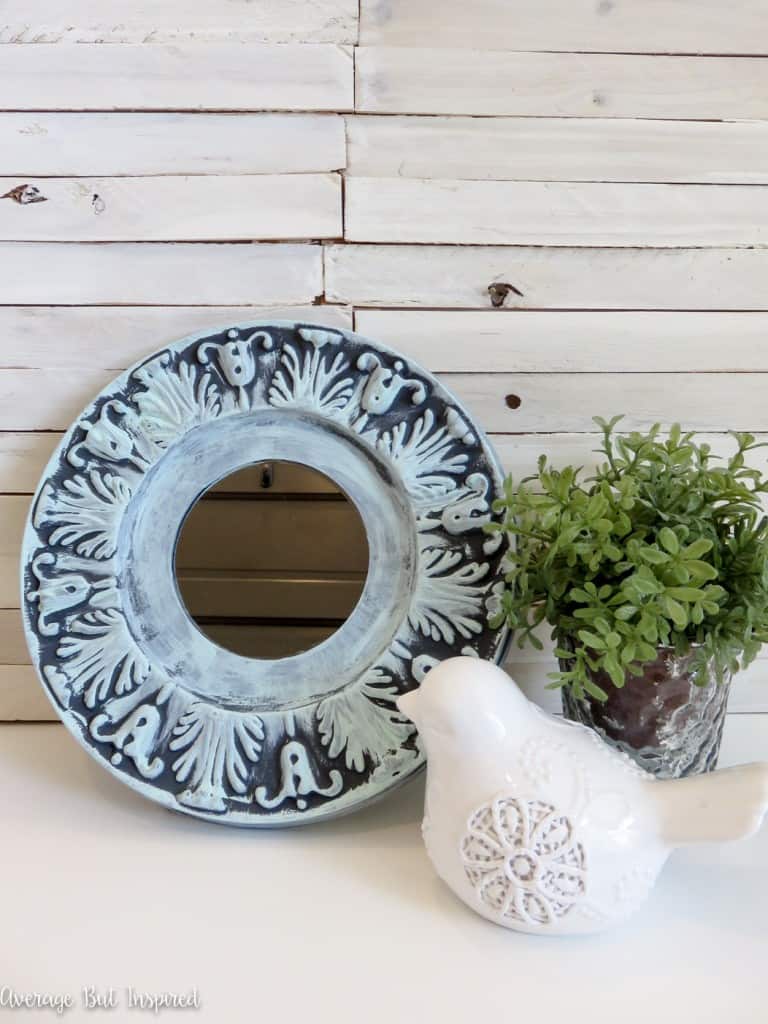 I plan to hang this little mirror up in my basement bathroom.  I think it will look perfect in there!
-Bre