Air dry clay (basically, PlayDoh for grownups), is one of my favorite craft supplies! It's inexpensive and you can do so much with it! Take these air dry clay keychains, for example. They're super cute and fun to make!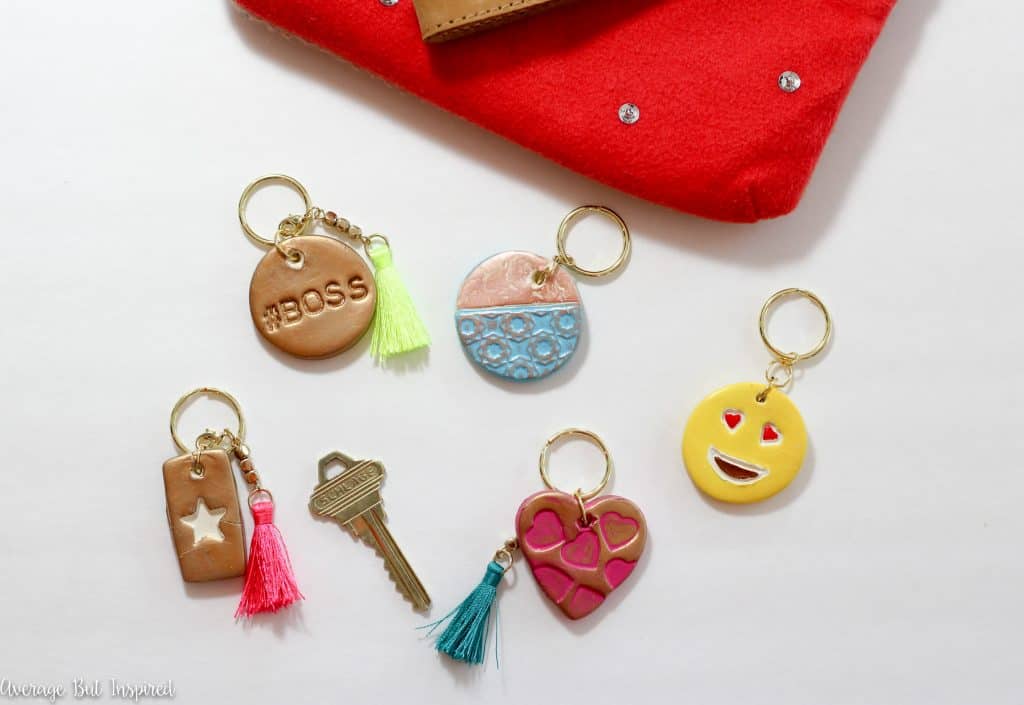 This post contains affiliate links. To read my full disclosure policy, click here.
Before we get down to the nitty gritty of this project, let me fill you in on one of my favorite craft supplies!
What Is Air Dry Clay?
Air dry clay is EXACTLY what it says it is- clay that dries when left out in the air! You don't need a kiln, and you do not bake it in the oven (unless the package tells you to do so). Some air dry clays even warn you NOT to bake in the oven – so pay attention to that!
Traditional air dry clay lets you create the project and let it sit out for several hours to several days to dry fully.
What Is the Best Air Dry Clay Brand?
Coincidentally, some time after I wrote this blog post, I got a job working for a company that sells air dry clay!
I loved that job and learned so much about this craft supply. One major lesson was that there are lots of brands of air dry clay on the market, and some are REALLY bad!
My personal favorite air dry clay brands are PLUS Clay air dry clay (it is inexpensive, dries extremely tough, and comes in great colors like natural, terracotta, and black), and PLUS Clay air dry clay (it is so lightweight – almost like a marshmallow – and has an ultra white color). I really think these are the best air dry clay brands around!
What Supplies Do You Need to Make Air Dry Clay Keychains?
To make these clay keychains as shown in this post, you'll need the following supplies:
How to Make Air Dry Clay Keychains
I did this project with my kids one afternoon, and they were SO excited to be using some of my craft supplies. This would be an awesome project to make with older kids as a camp or scouting activity. (If you're interested, another great project to make with kids is these Air Dry Clay Pressed Flower Plaques!)
Step One: Roll Out the Air Dry Clay
So first, I took a chunk of clay and rolled it flat and about 1/4″ thick.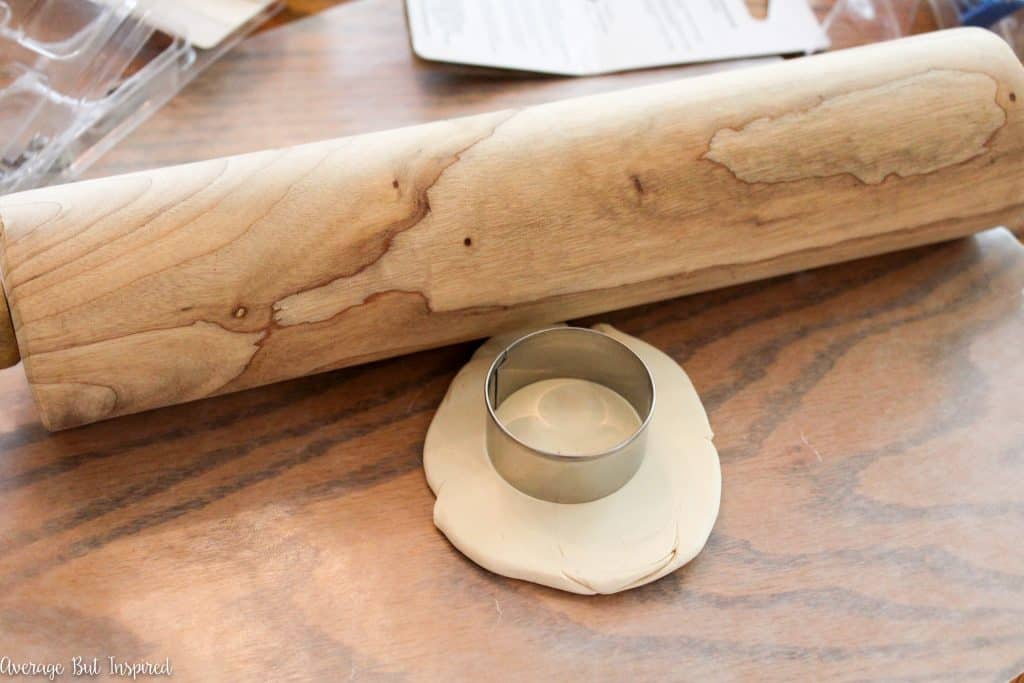 Step Two: Cut Out Shapes in the Clay
I used the clay shape cutters to cut out several shapes and sizes.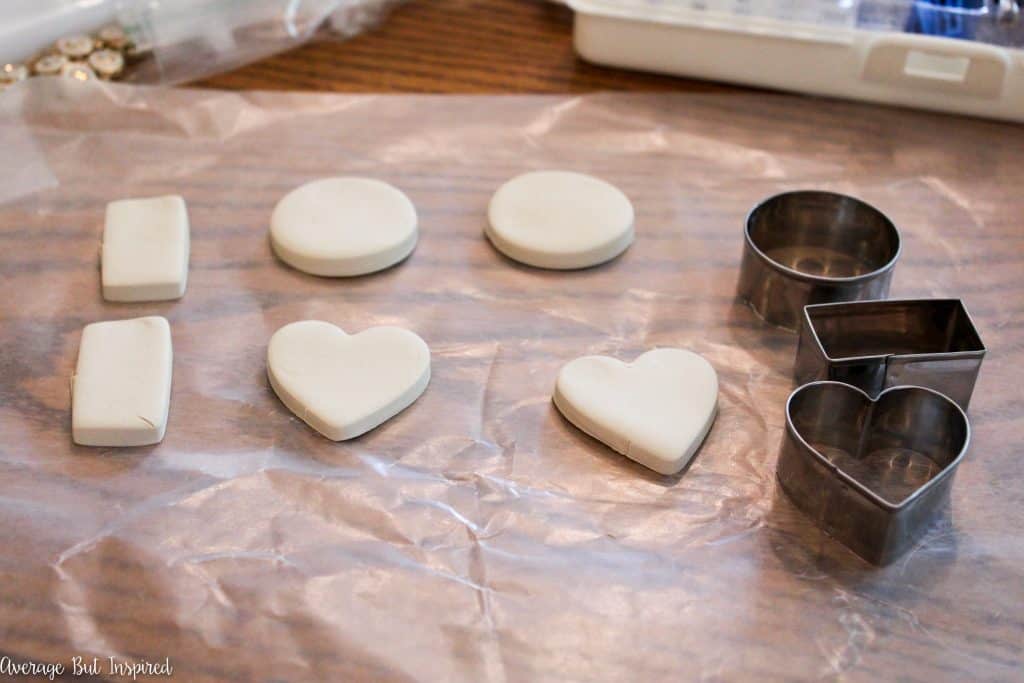 Step Three: Emboss Letters and Textures in the Clay
Next, I had fun using the clay letter embossing tool and the textured pattern pieces to make all different kinds of designs on my shapes.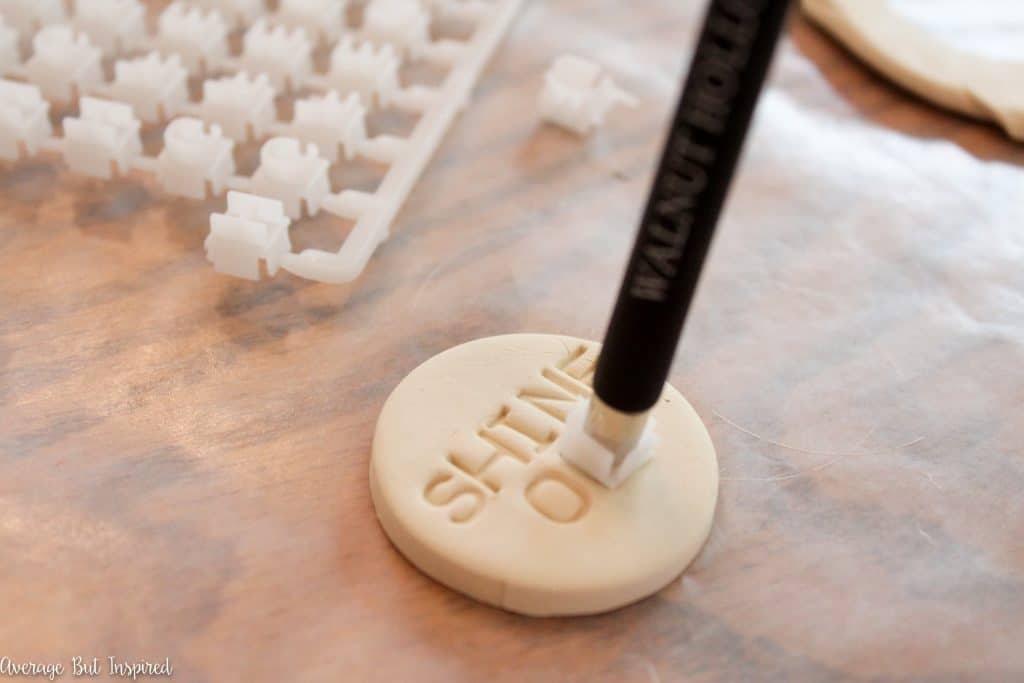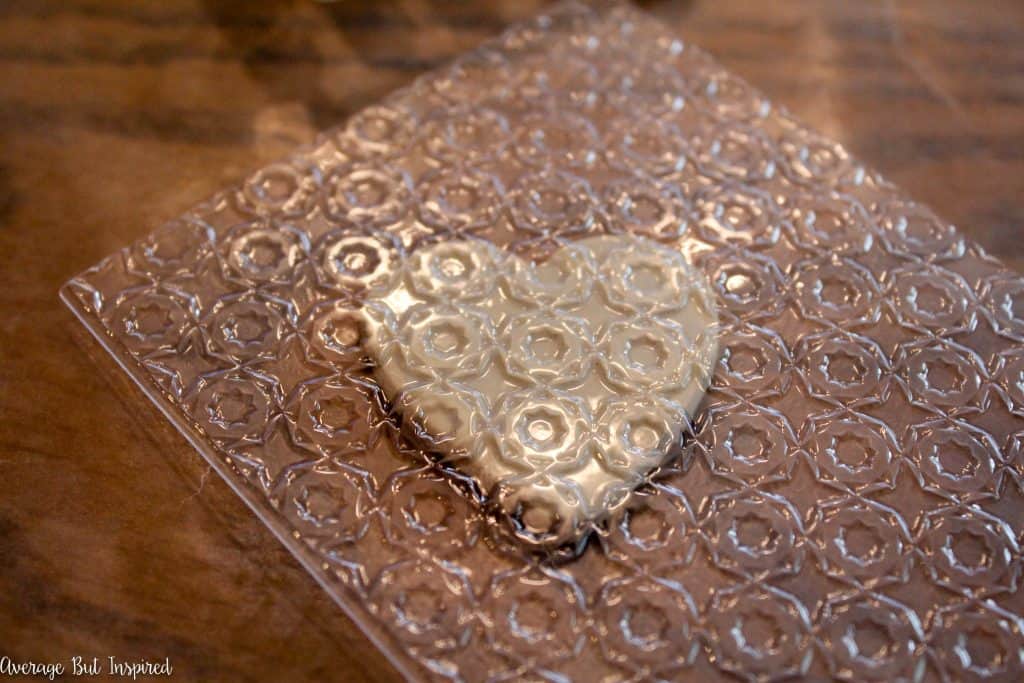 Step Four: Poke Holes in the Clay
Once I finished embellishing all of my shapes just the way I wanted them, I found a random tool in a drawer and used it to poke holes near the top of each shape. (Any idea what that thing is?)
TIP: when you do this, make sure you poke the holes near the top of the clay, otherwise it will be very hard to fit jump rings through the holes once the clay has dried. Some of mine were a little too far down and they were unusable as a result. Womp womp.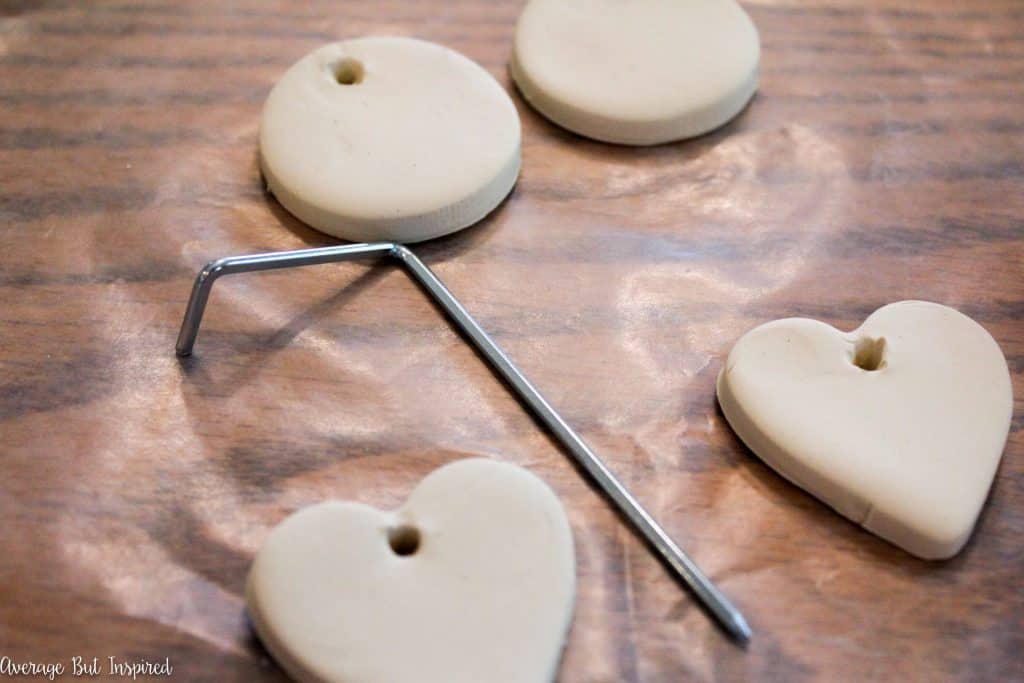 Step Five: Wait for the Clay to Dry
Next came the hard part. I had to wait just about two days for my creations to dry! That felt like an eternity. For a person who has real issues with patience, this was a test.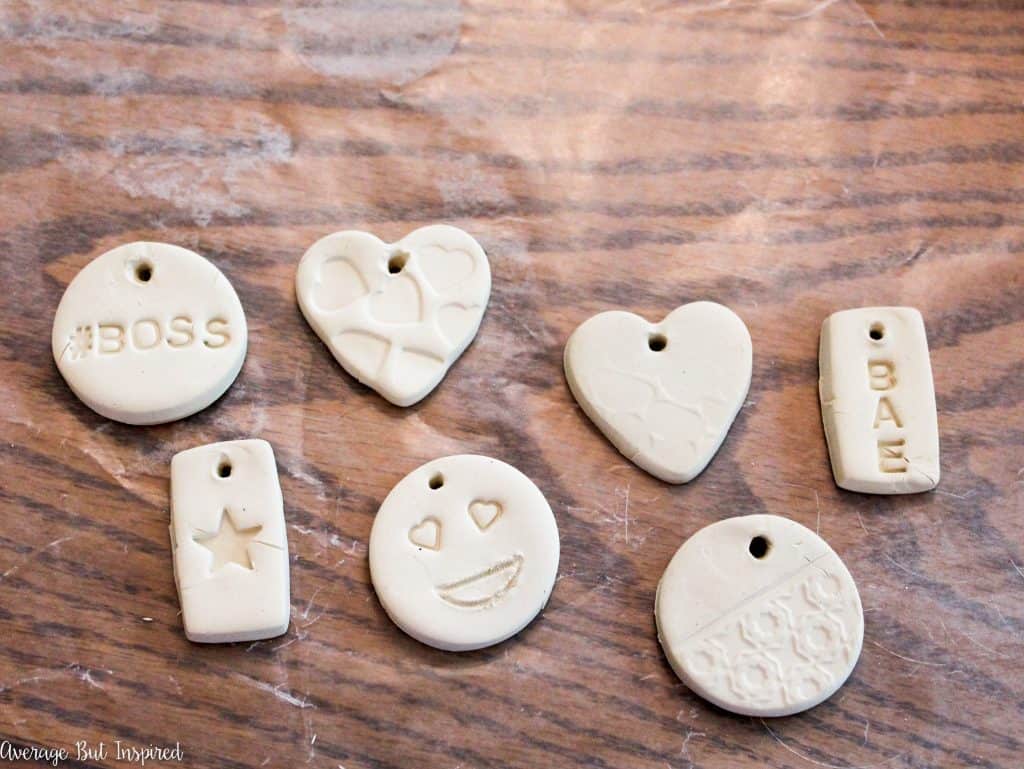 Step Six: Paint
Luckily, I survived the two day clay-hardening period, and lived to paint my clay creations with all different colors of acrylic paint.
Once the paint dried, I applied metallic wax to some of them for some added shimmer and shine!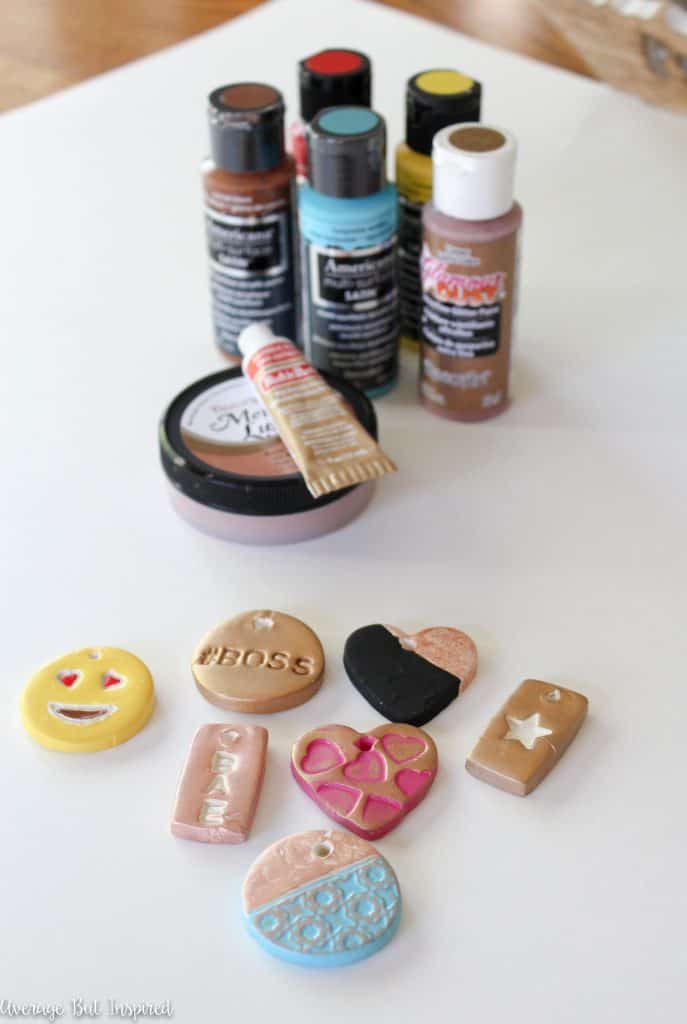 Step Seven: Add a Jump Ring and Key Ring to the Clay Keychain
Finally, I added a jump ring through the holes in each piece of clay, and then attached the key rings to each.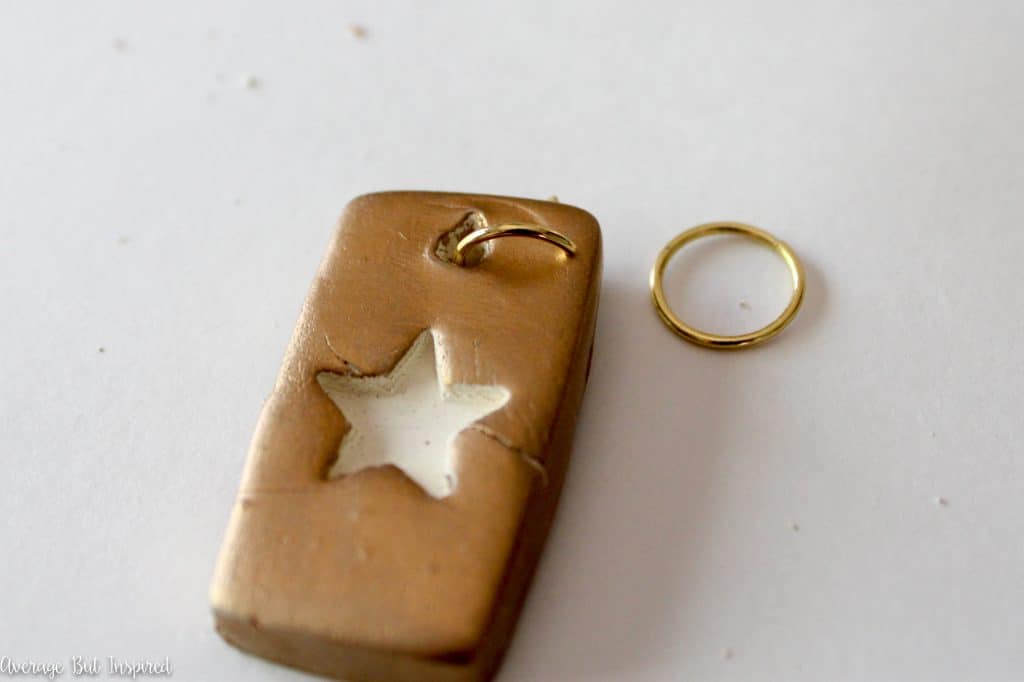 On some of the key rings I added some cute tassels, too! I kinda love them and want to put tassels on everything.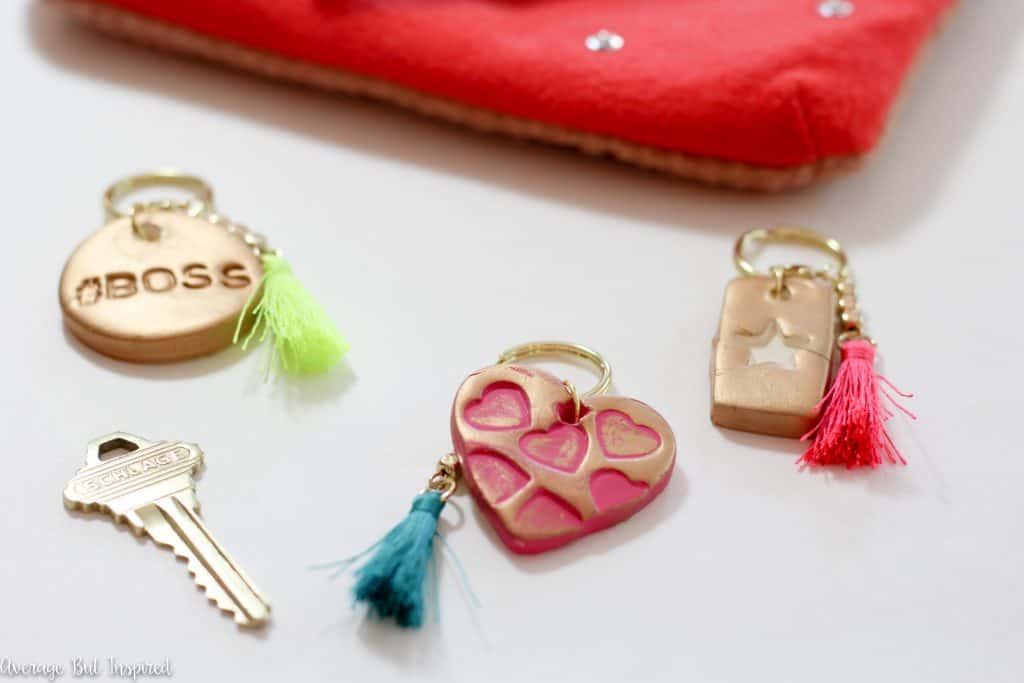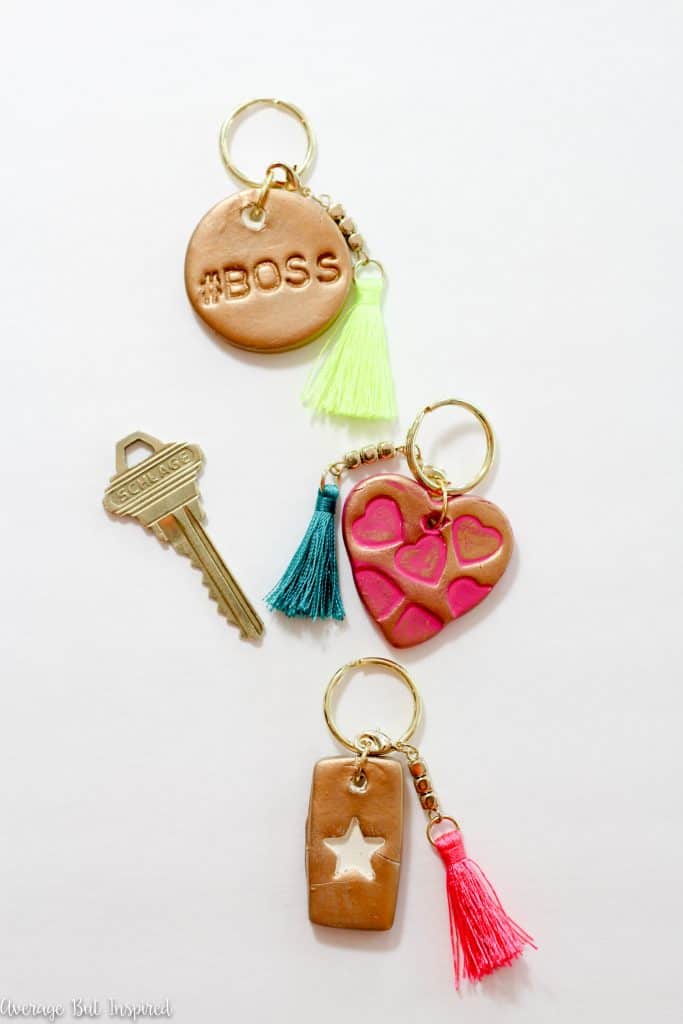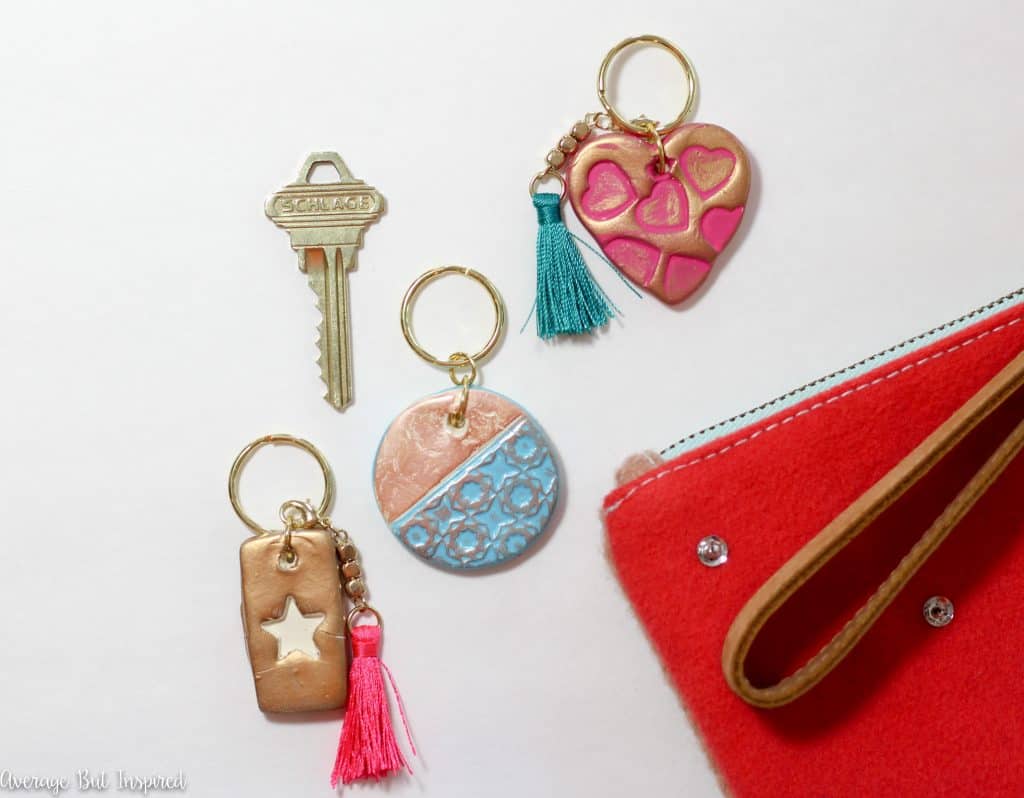 So easy and so fun. If you can get past the waiting 48 hours for the clay to dry, you're golden.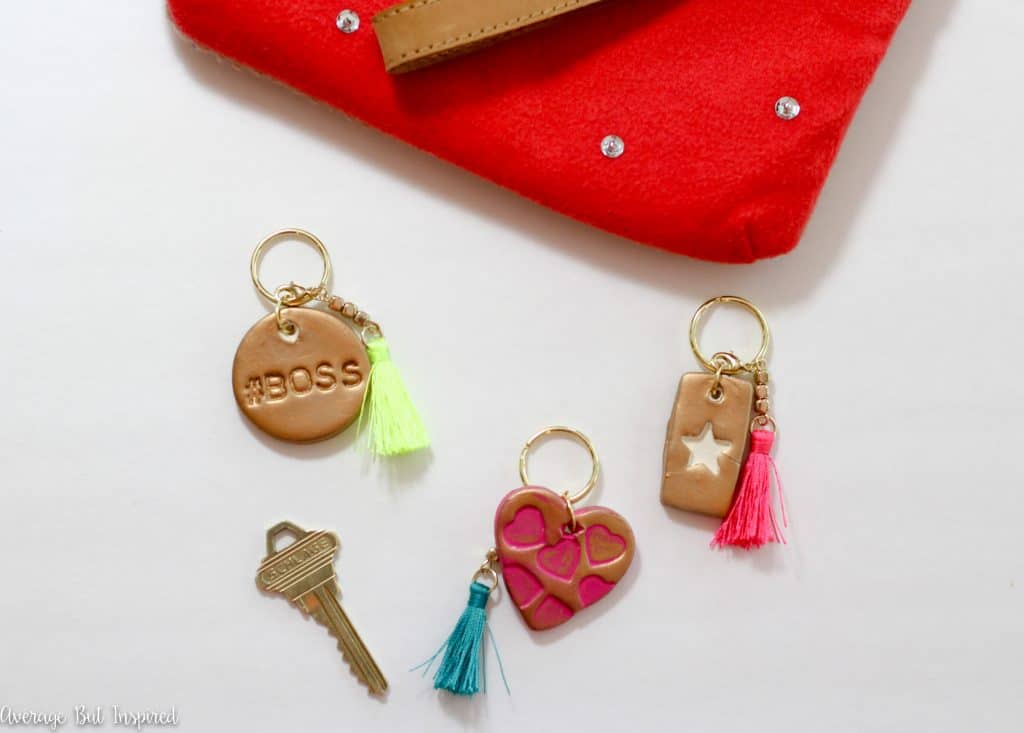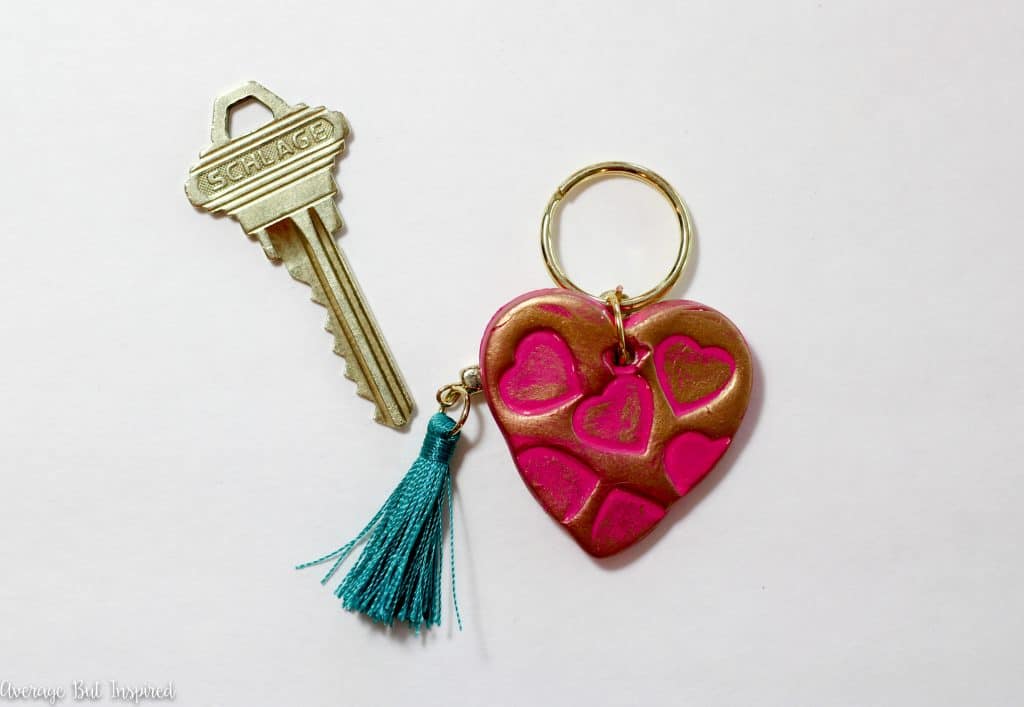 I really enjoy using air dry clay and I think you will, too! If you liked this project, too, I'd love for you to pin it so you can find the directions later!