This post contains affiliate links for your convenience.  To read my full disclosure policy, please click here.
About a month ago I was in Paper Source picking up some end-of-year teacher gifts.  And of course I couldn't only buy what I went in there for.  That never happens.  Any time I step foot in that store I end up spending way more money than intended.  It has the same hold over me as Target.
One of the unplanned purchases that day was a set of three plain wooden bangle bracelets.  They were calling to me: "Buy us.  Make us pretty."  Never one to turn a cold shoulder to those in need, I brought those plain bracelets home with me that day.  And then, some time later, I polished them up and created these super cute and super easy fabric tape bangle bracelets.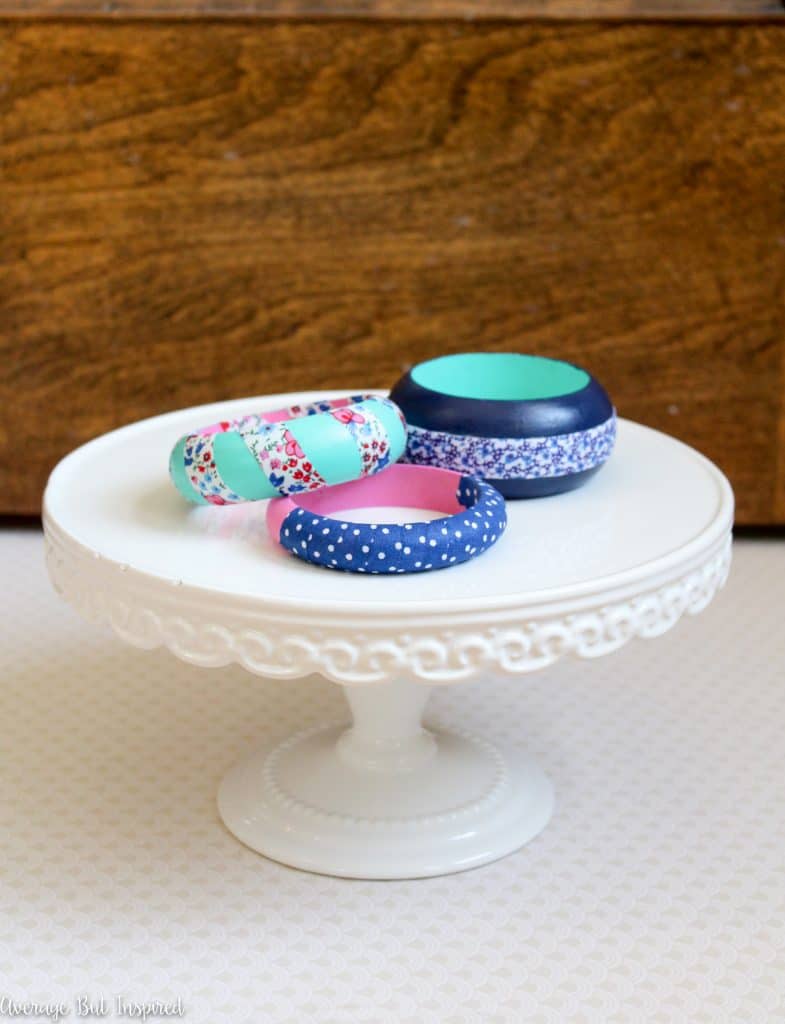 This project was pretty quick and I think it would make an awesome girls' night activity, or even a birthday party craft for older girls.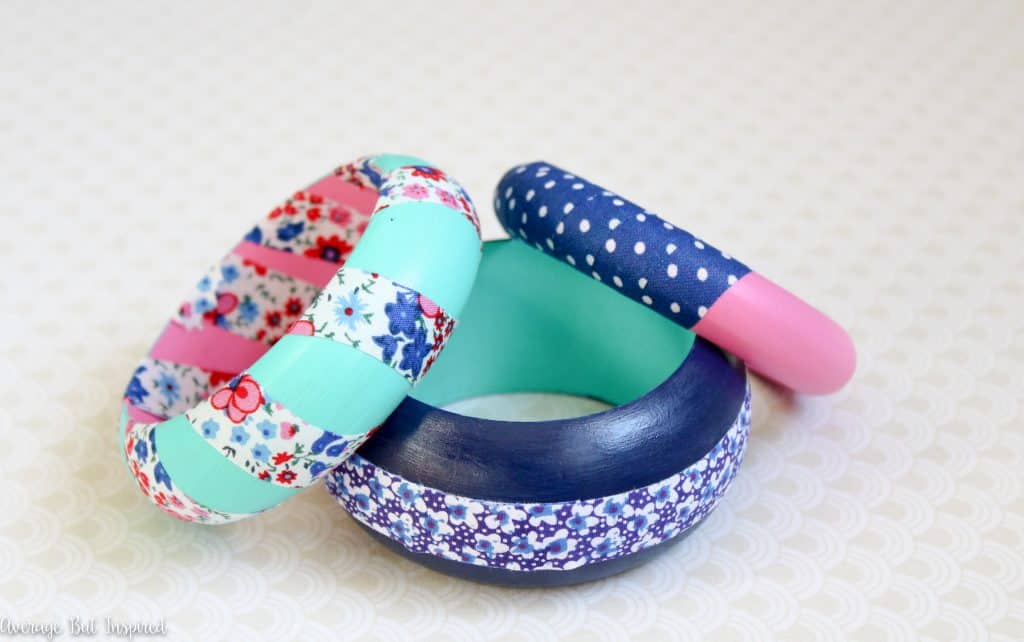 Here are the supplies you need: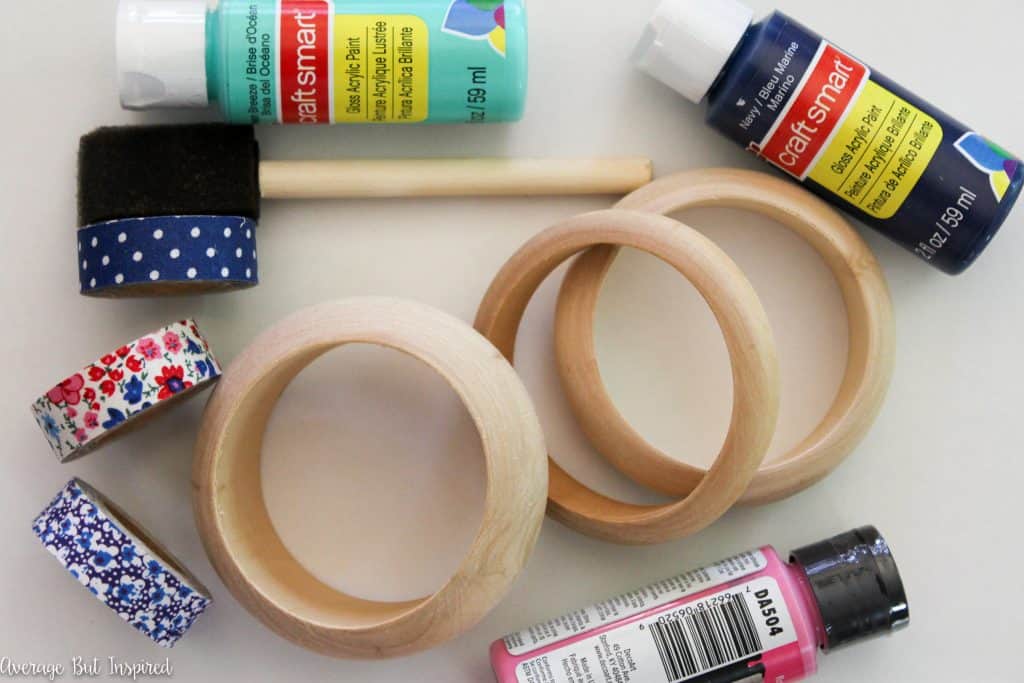 Begin by painting your wooden bangles in whatever colors or combination of colors you like.  I looked at the fabric tapes I had and decided which ones I wanted to use on each bracelet prior to painting.  That way I was able to make sure that the colors would be just right on each bracelet!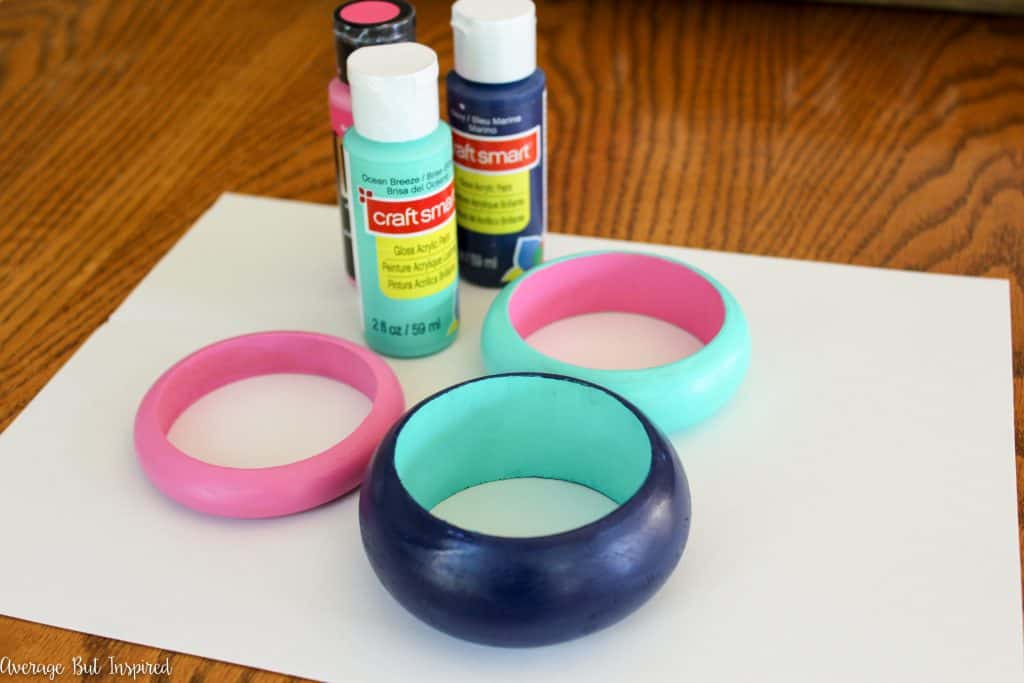 Once the paint dries, gently apply the fabric tape to the bracelets in varying patterns and methods.  The great thing about fabric washi tape is that it stretches and flattens as you work with it, so it is easy to use on the rounded bracelet surfaces.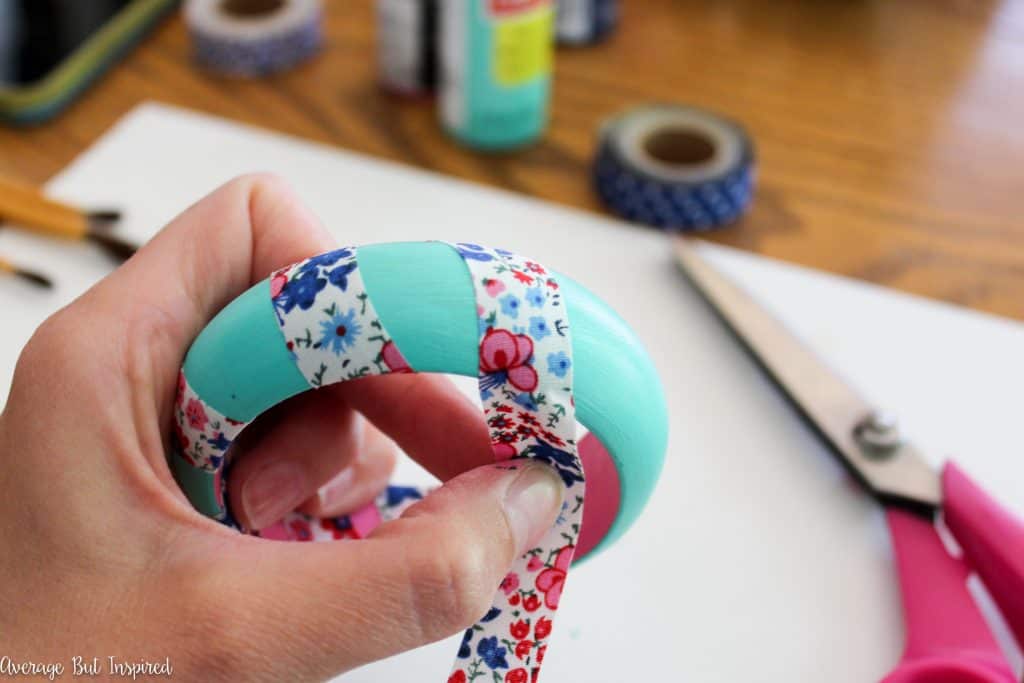 Get creative with how you apply the tape.  (And if you really want to live on the edge, put a few different tape patterns onto one bracelet.  I wasn't that risky.)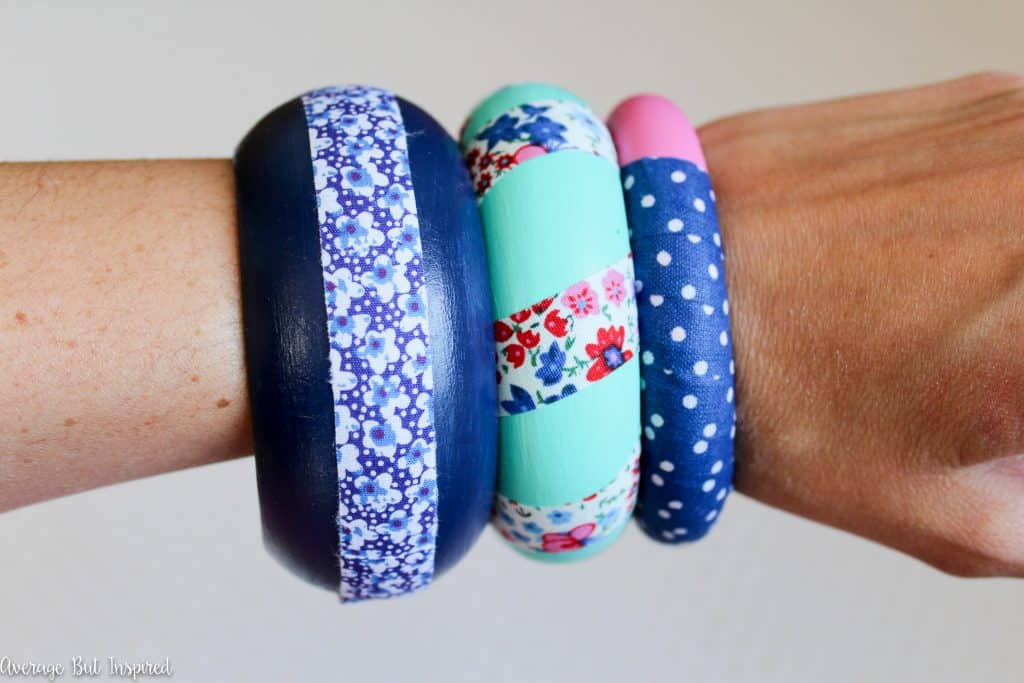 That's all it takes to make some fun and fashionable fabric tape bangle bracelets!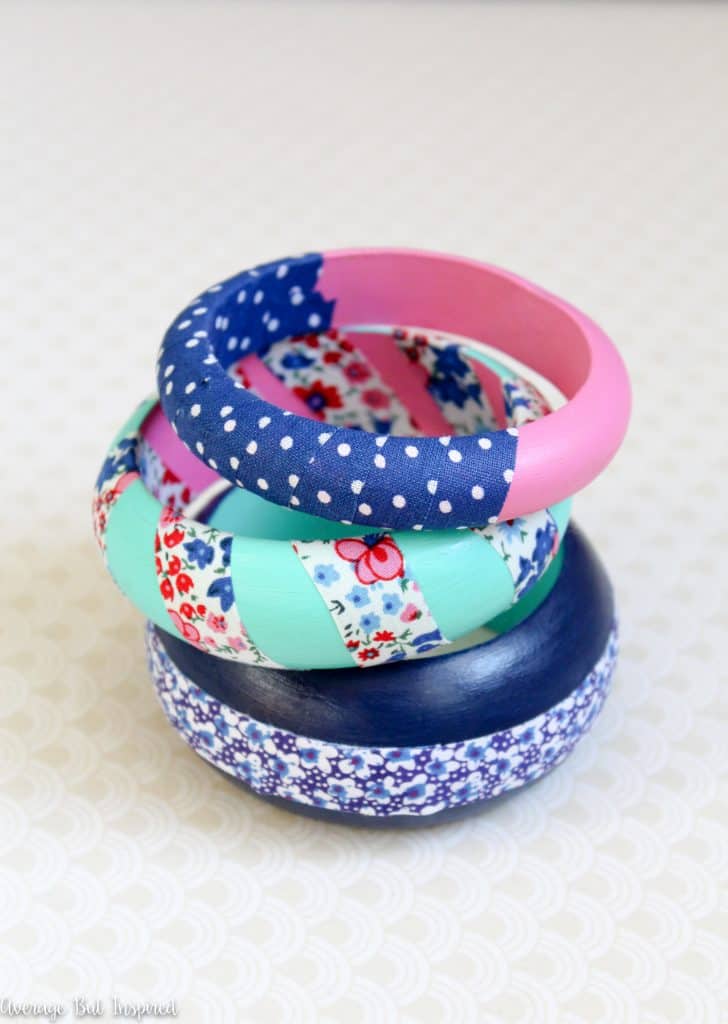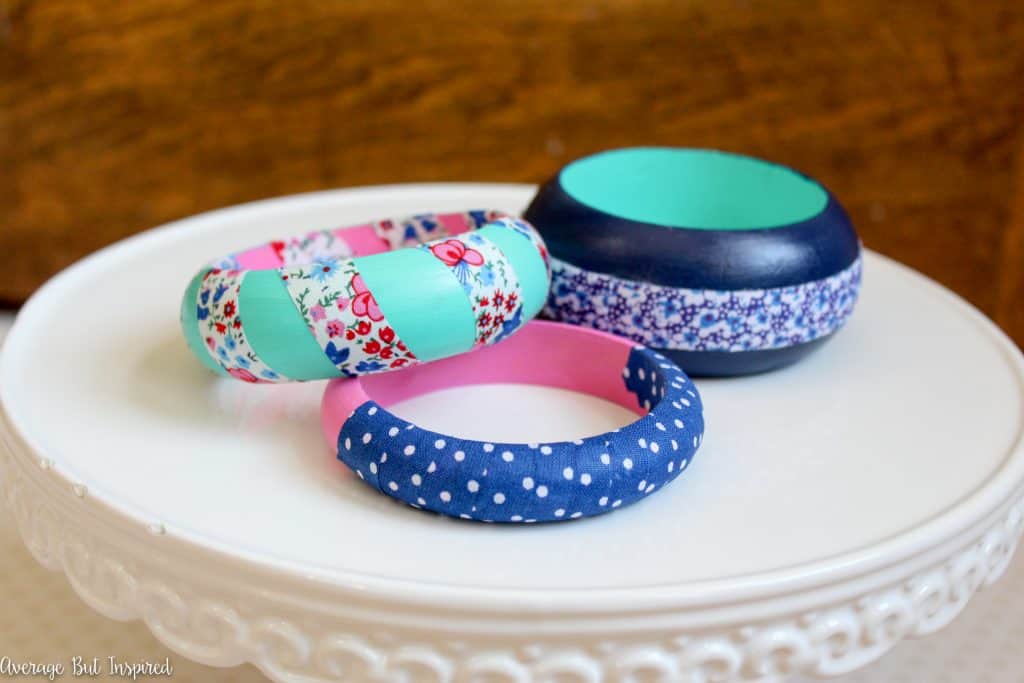 They're cute, right?  I can't wait to start wearing them!  If you liked this post and want to make some fabric tape bangle bracelets of your own, make sure to pin this post for later!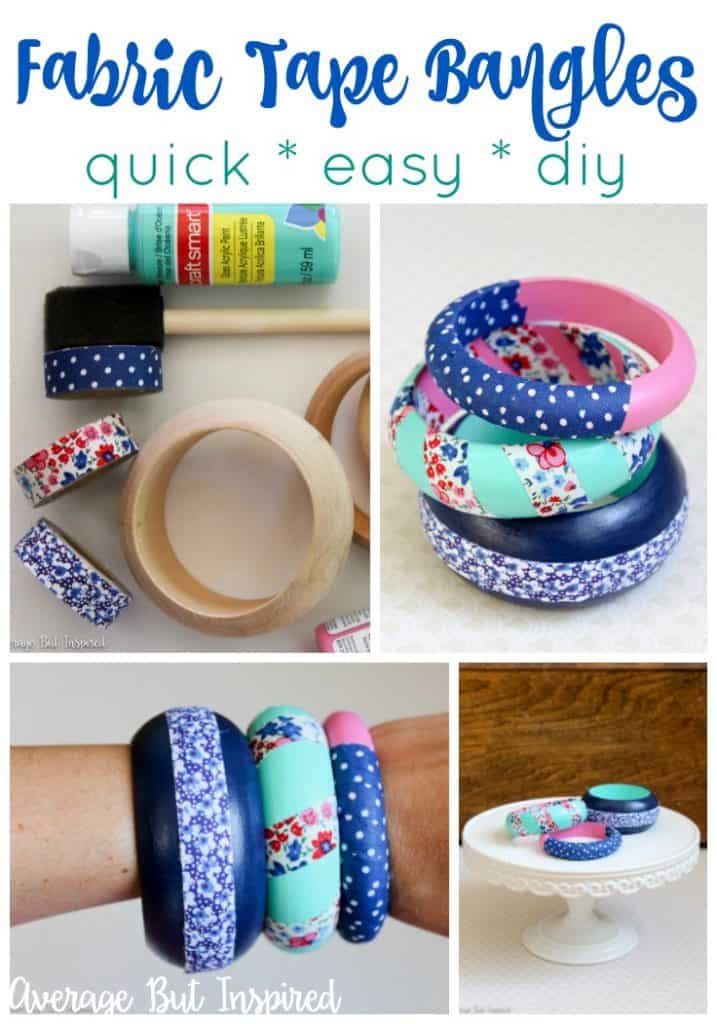 Bre
You May Also Enjoy This Fun Pom Pom Craft Ideas Post!