I'm not a big decorator for the Fourth of July (or Memorial Day or Labor Day), but I do like to have a little bit of Americana on display to help celebrate the USA's birthday. I sort of feel like it's my duty as an American and a blogger. When I found this plain wooden USA shape at Michaels for 70% off (it was $2.99, people!), I just knew I had to turn it into my newest piece of decor for all of the patriotic holidays we have in the U.S.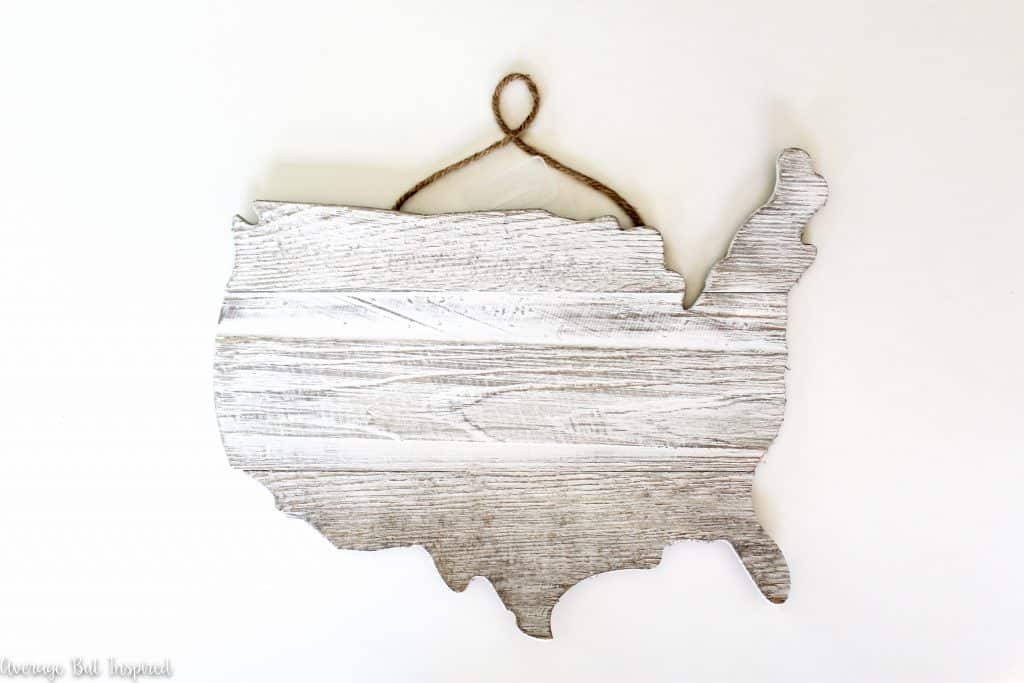 With some paint, buttons, and fabric, I spiffed it up and turned it into this adorably rustic USA wooden flag map door hanger!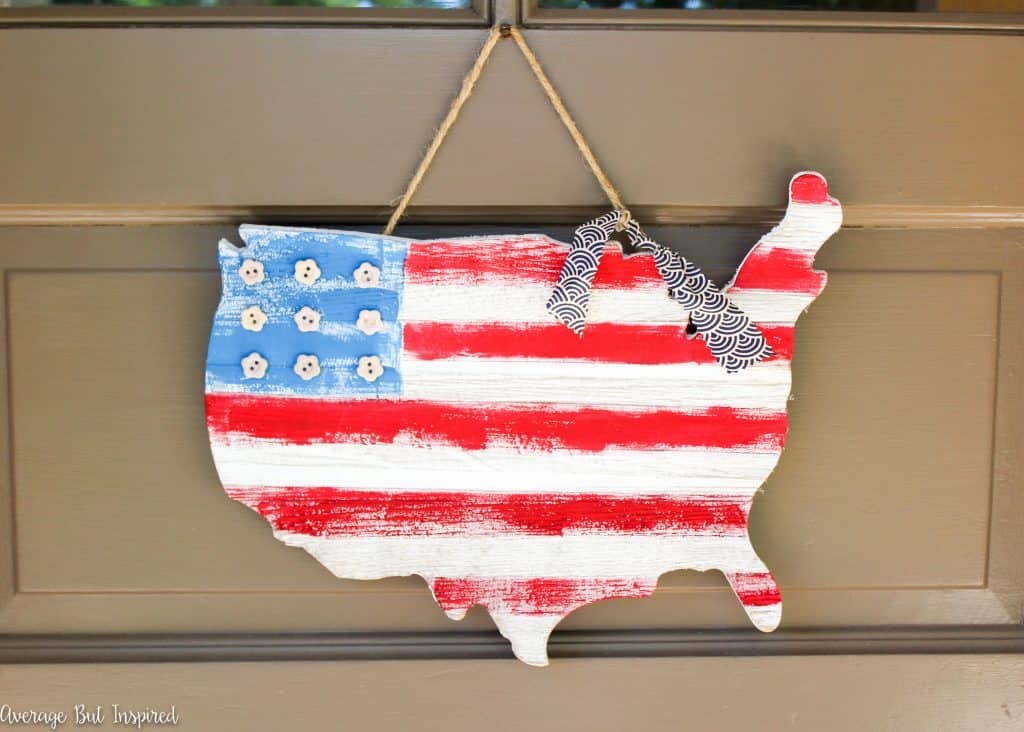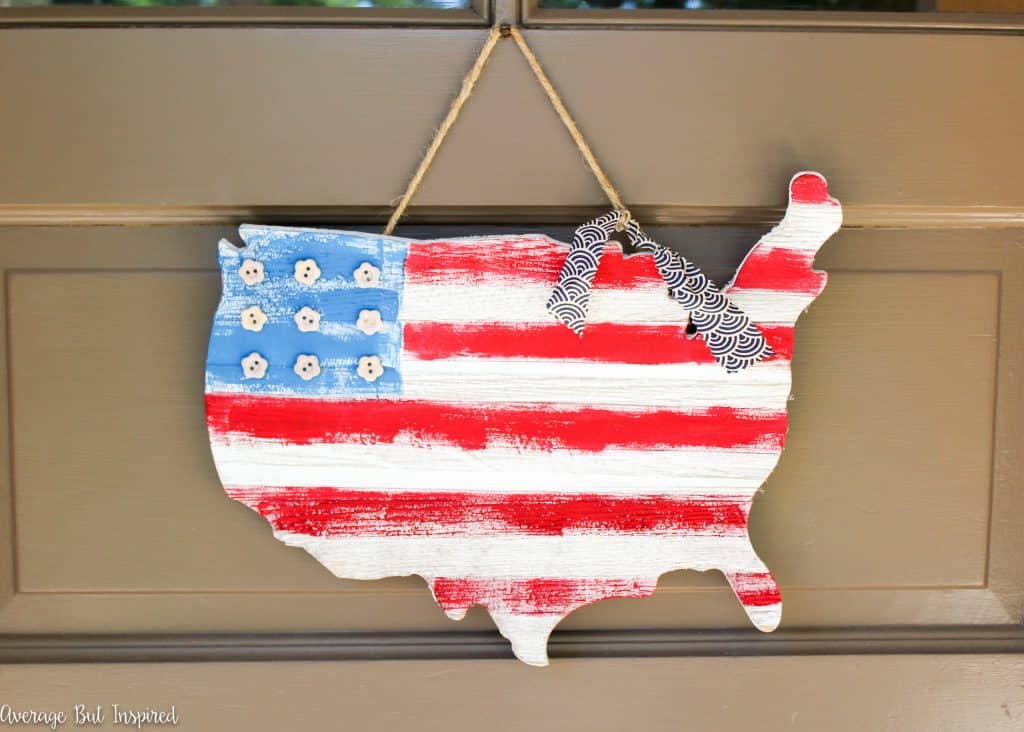 I love its sweet simplicity. I think it's a perfect addition to my Fourth of July decor.
Supplies Used For Wooden Flag Map Door Hanger
Some of these links are affiliate links. To read my full disclosure policy, please click here.
Wooden USA cutout (linked product is similar to the one I used. I could not find the product I purchased at Michaels online.)
Red and Blue craft paint or chalky finish paint (if the wooden cutout you use is not pre-painted white, then you'll also want to purchase white paint)
Paintbrush
Small flat-back buttons (These would be perfect! I wish I had them in my craft stash for this project!)
Wood glue
Navy fabric scrap
Scissors or pinking shears
Ruler
Pencil
Optional: twine or ribbon to hang (if your wooden USA cutout doesn't come prehung like mine)
How to Make a Wooden Flag Map Door Hanger
If your wooden USA cutout isn't prefinished white like mine, paint it white.
Next, mark off a partial square in the top left corner and paint it blue.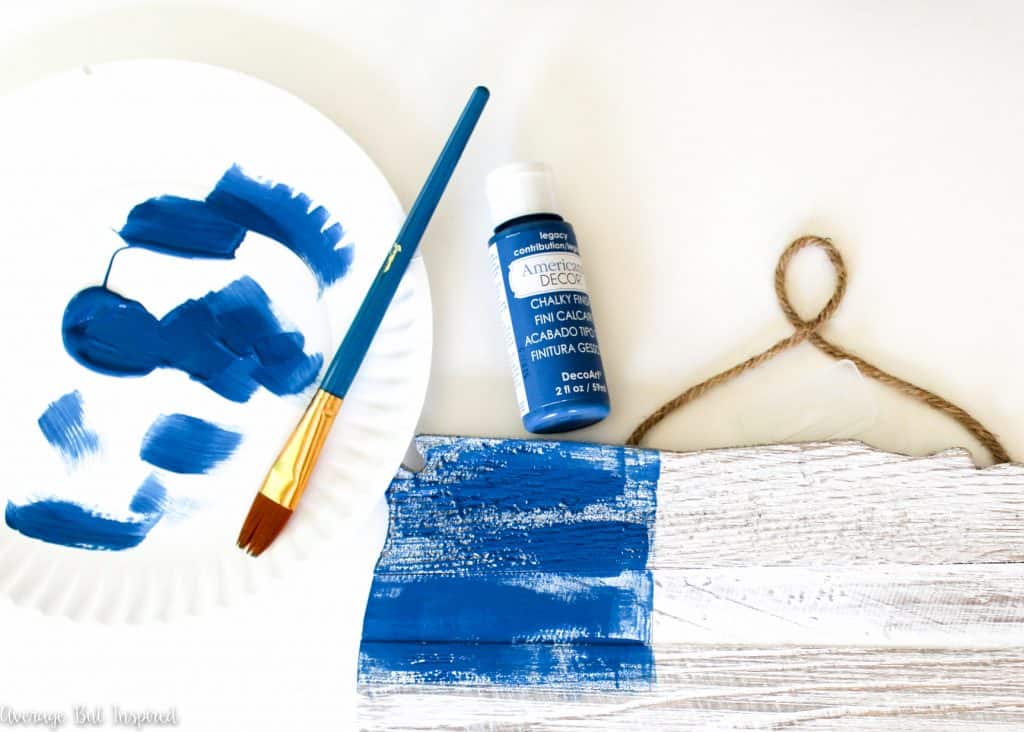 Using a ruler or straight edge, draw horizontal stripes across the rest of the map. Paint alternating stripes with red paint.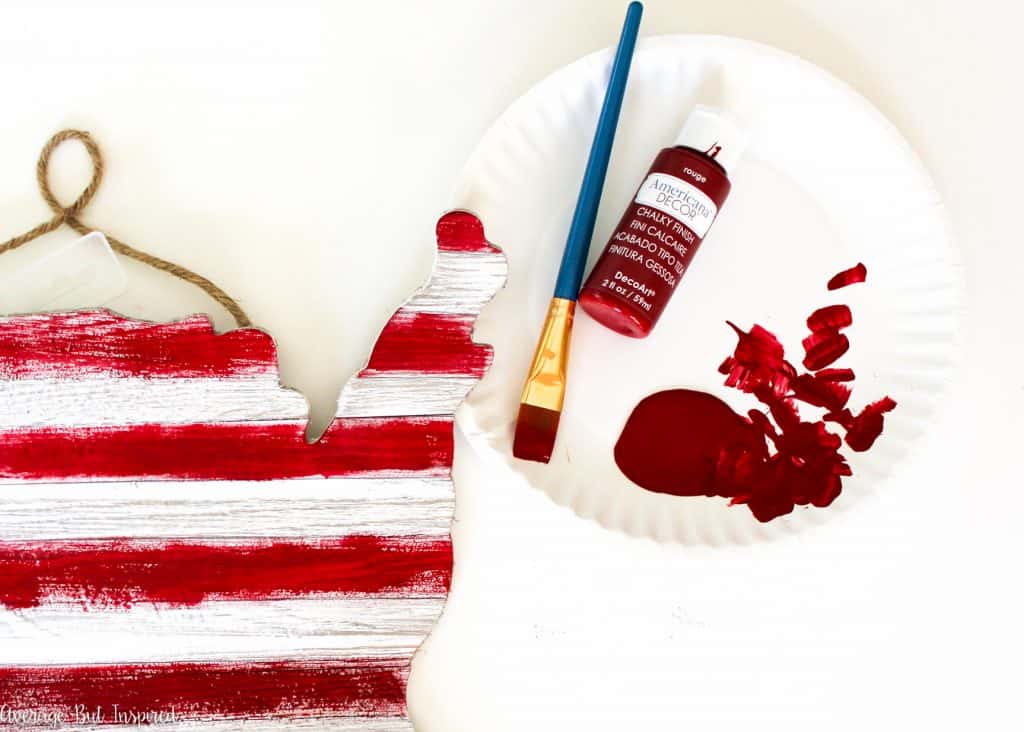 Glue buttons into the blue square with the wood glue. I only had nine buttons so I went with it. You could use as many or as few as you want.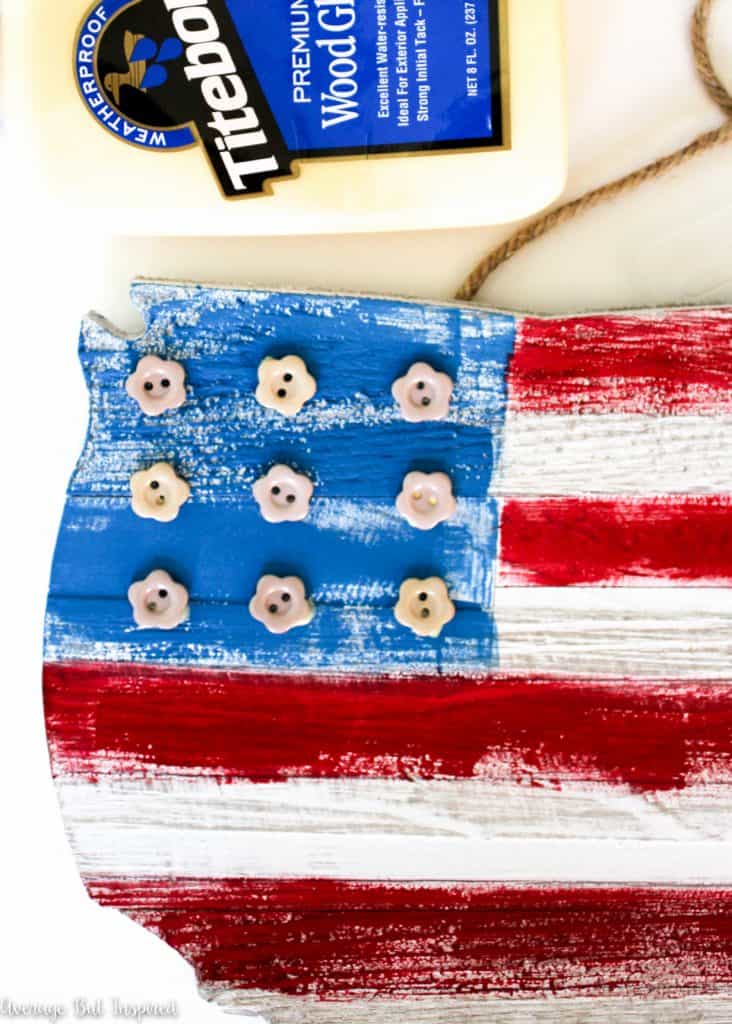 Cut a fabric scrap and tie it to the hanging part of the wooden map. (If your map didn't come prehung, staple twine or ribbon to the back to create a hanger.)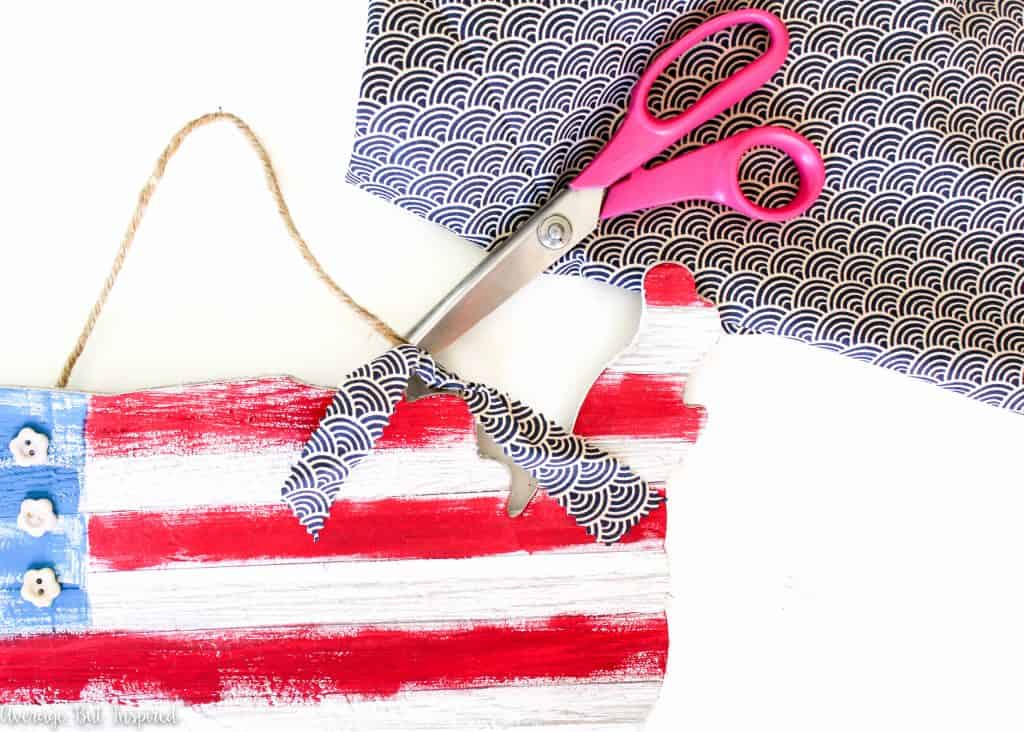 Hang and enjoy!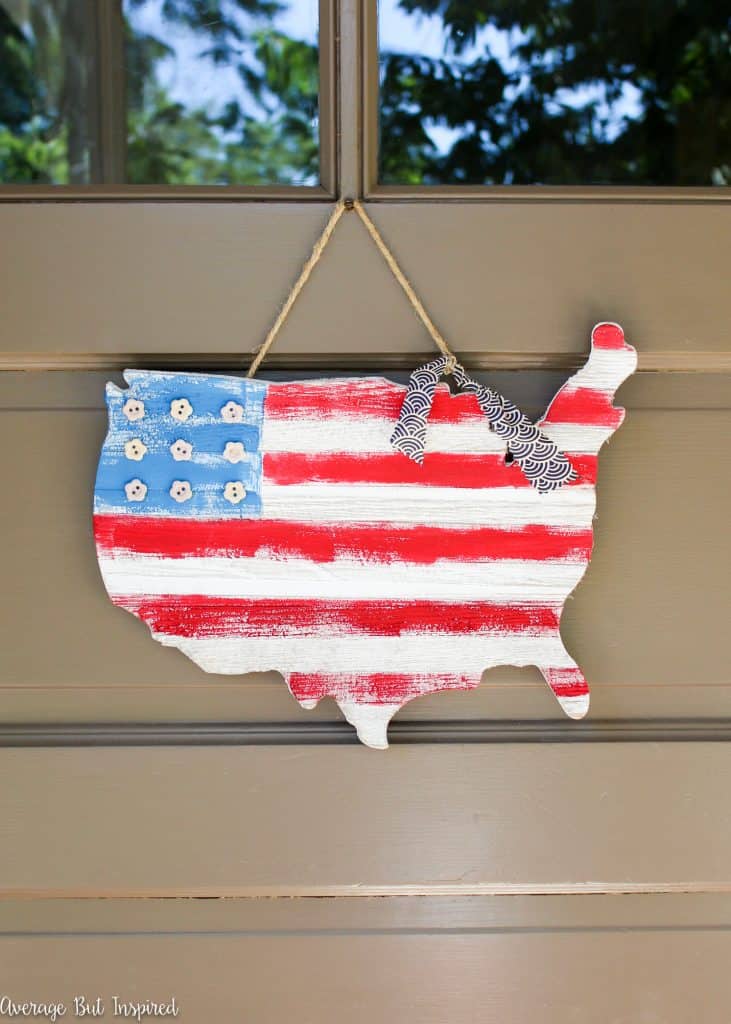 I have "Proud to Be an American" running through my head as I type this post. . .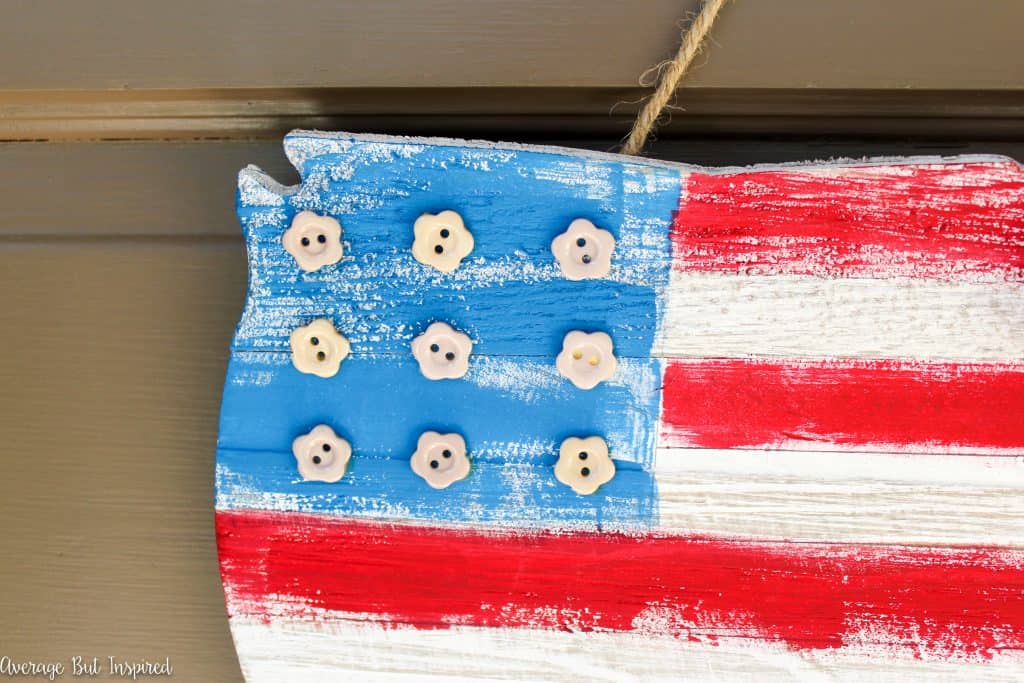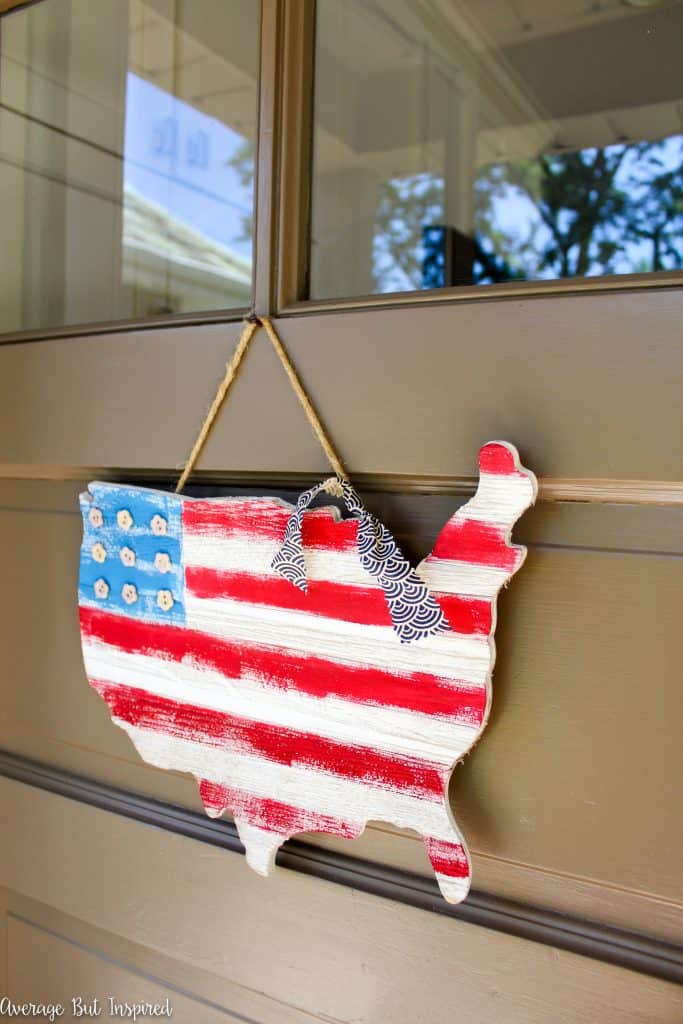 I seriously cannot get the song out of my head. It's like the dramatic bass is happening and everything.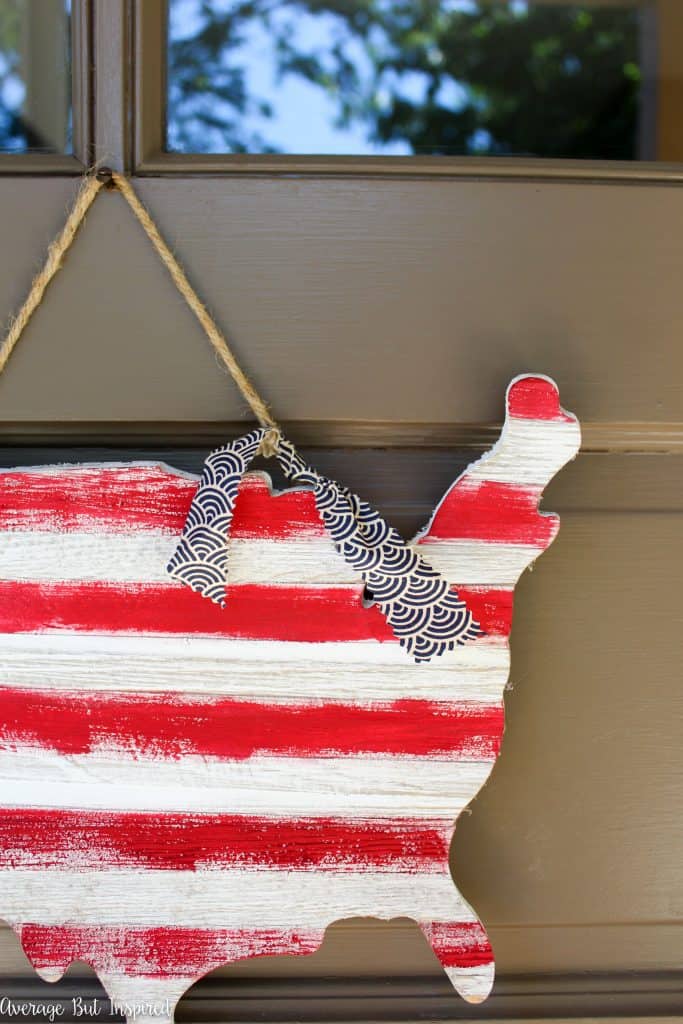 Despite this project causing patriotic songs to invade my brain, I'm so glad I upgraded my little clearance find into this pretty door decor.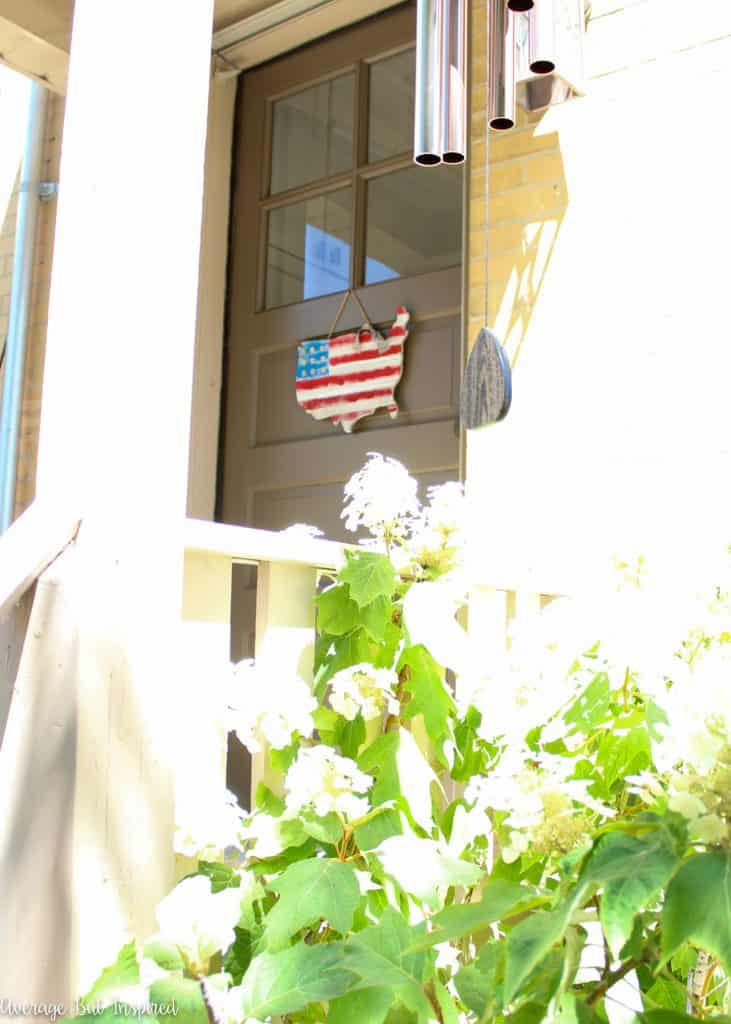 Do you decorate for the Fourth of July or other patriotic holidays?