It's the second Wednesday of the month, so you know what that means – it's time for another edition of The Monthly DIY Challenge! Every month some of my best blogger buddies and I team up to create projects based on a common item or theme. In the past we've all used things like stencils or air dry clay, and this month we're all sharing projects that use leather!
You'll find links to all of these projects at the bottom of this post as well as a link to The Leather Hide Store's Leather & Fabric Reupholstery Guide, but first take a look at my beautiful refinished and reupholstered chair with a gorgeous new leather seat!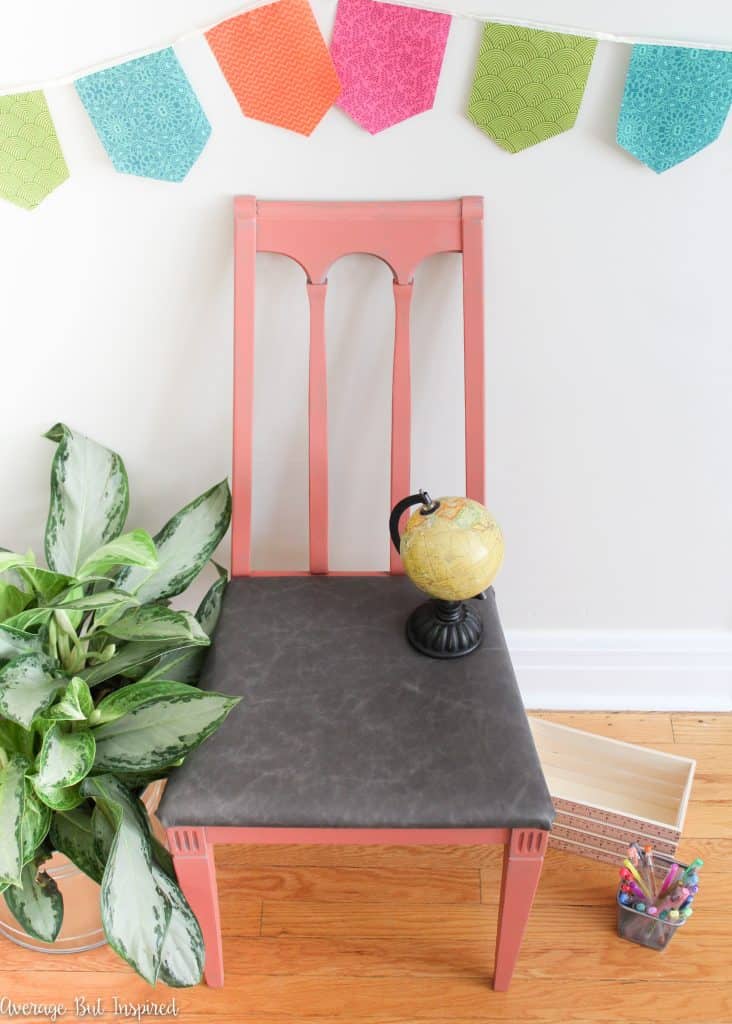 Thank you to Leather Hide Store for providing product used in this post. The project and opinions expressed herein are all my own. Also, this post contains affiliate links for your convenience. To read my full disclosure policy, please click here.
Isn't she cute? I cannot even tell you how sorry and depressing this chair was when I got it at Goodwill. It was so drab, and it looked like an animal had been gnawing at it before it found its way into my home.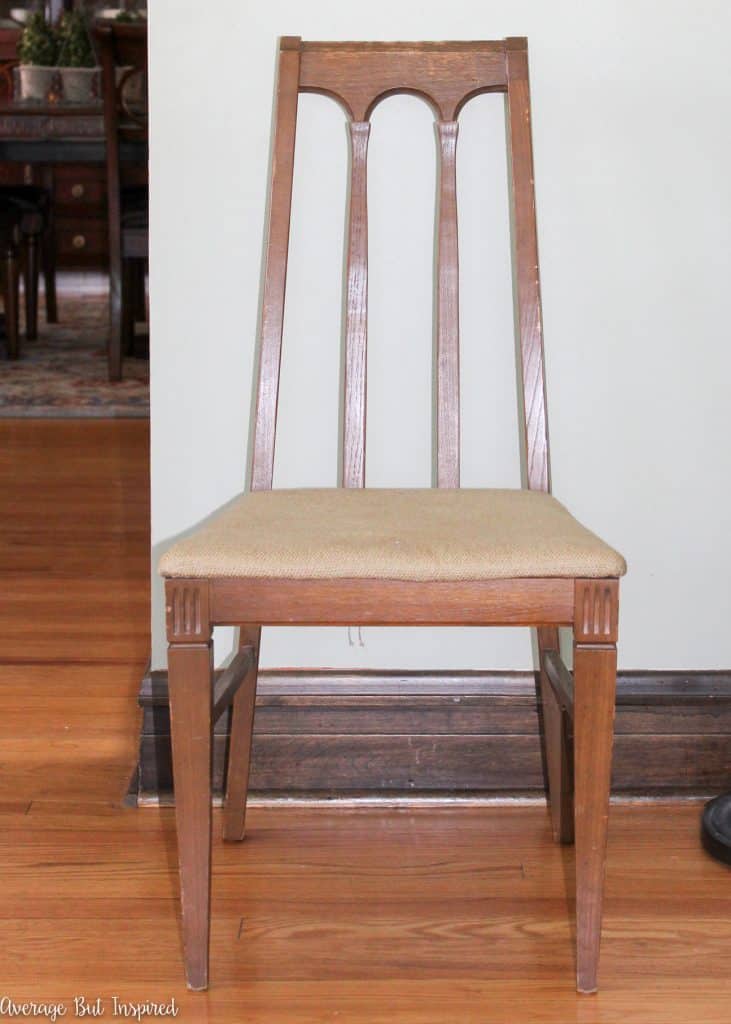 B-O-R-I-N-G. The finish was ugly, and the chair seat was even uglier. It was stained and dirty burlap fabric. No wonder someone donated it. I painted it with gray chalky finish paint and then gave it a topcoat of coral chalky finish paint. I let some of the gray chalky paint peek out underneath to give it a slightly distressed look, and then I sealed it up with an awesome finishing wax that has virtually no odor (translation: you can use it inside, unlike my other favorite finishing wax).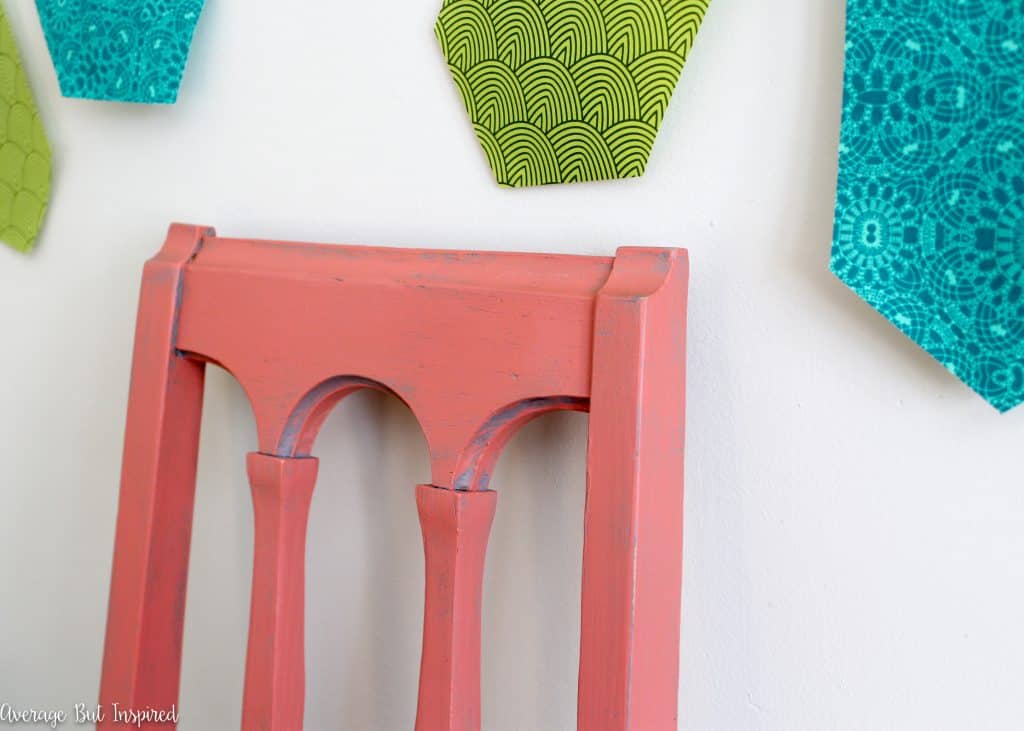 Once I had the chair refinished, I got to work reupholstering the seat with the most gorgeous, buttery-soft gray leather I have ever seen or felt.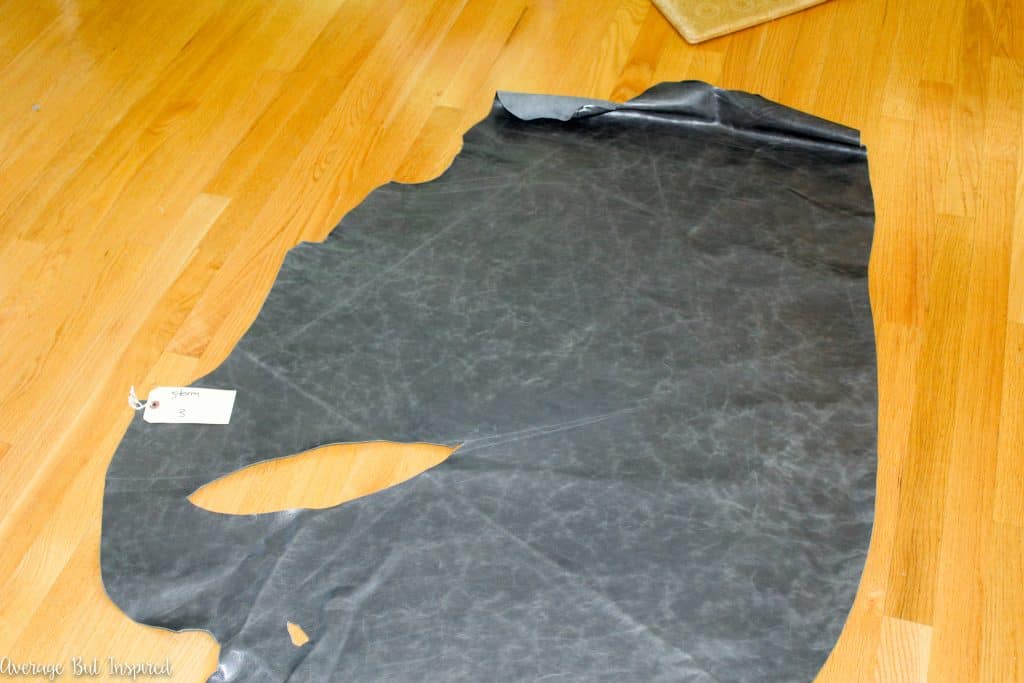 This large swath of storm gray distressed leather came from Leather Hide Store, which is a family-owned upholstery leather supplier that sells gorgeous, top-quality leather at wholesale prices. You will definitely want to check them out for your leather upholstery needs. There were so many options of upholstery leather to choose from, I had a hard time narrowing it down. I'm glad I picked the gray distressed leather though, because I think it ended up being perfect for this project!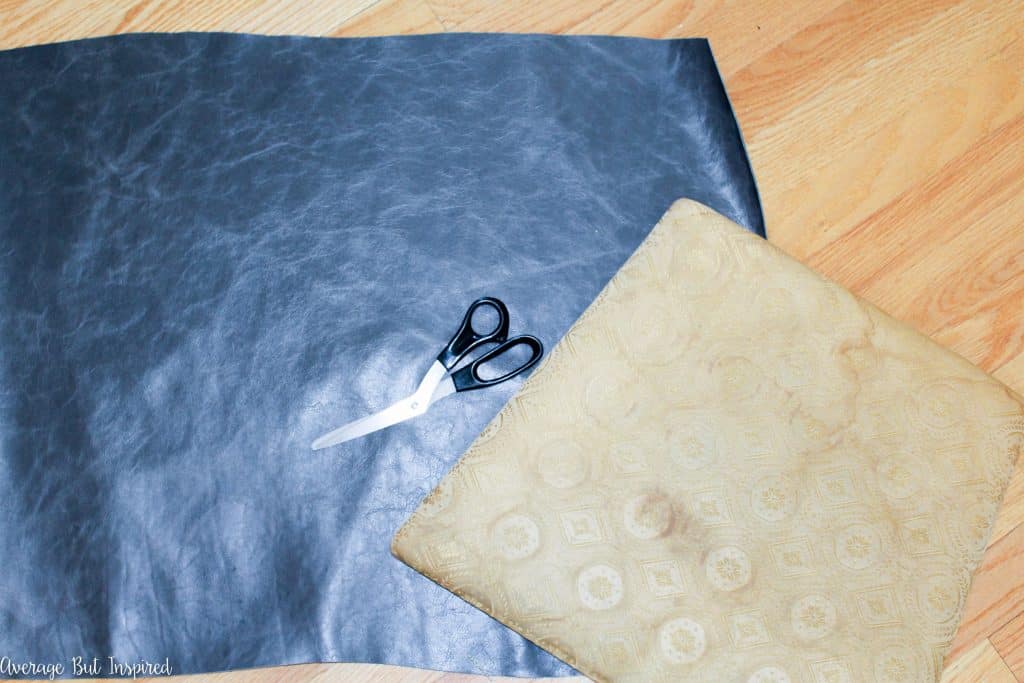 I removed the fabric from the seat (I found three layers of fabric on there, including this ugly and stained faux silk – gah!), and cut my leather to be slightly larger than the entire seat. I made sure to use extra sharp fabric scissors to cut the leather because regular craft scissors would not have done the trick.
Then I used my heavy duty staple gun to adhere the leather to the chair seat. I started in a corner, went to the opposite diagonal corner, and repeated that process. Then I did the middle of each side.

Then I stapled all around the seat, making sure to pull the leather nice and tight. Once I had all of my staples in place, I trimmed as much excess leather as I could.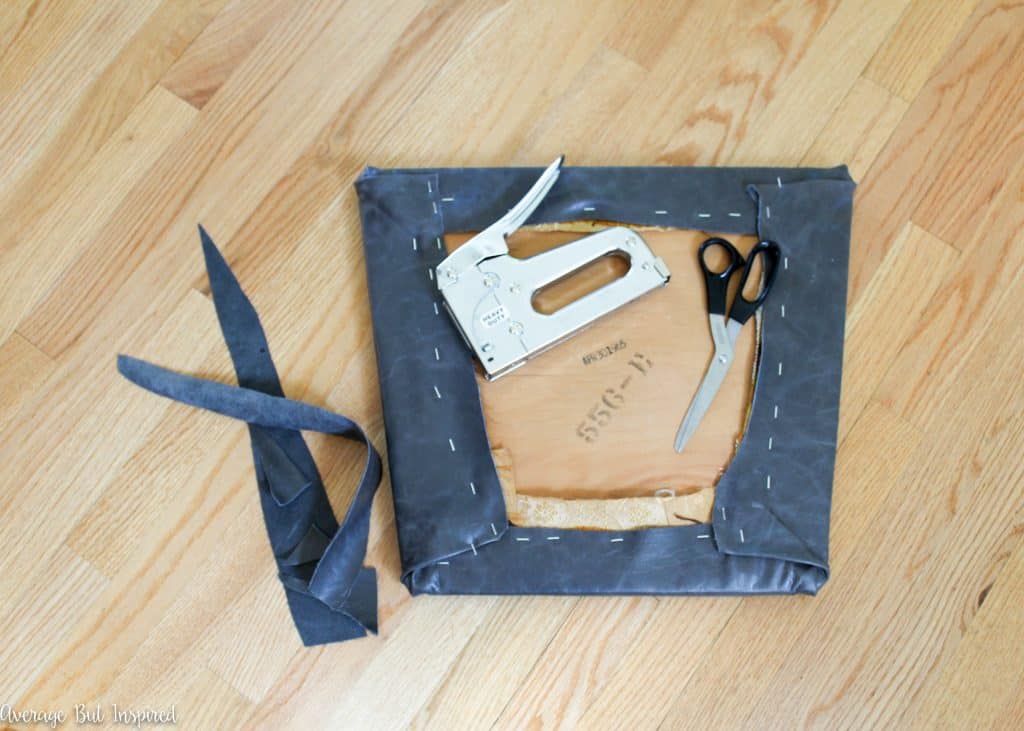 The seat reupholstering process went smoothly (thank goodness!), and I didn't ruin the leather in the process. Phew!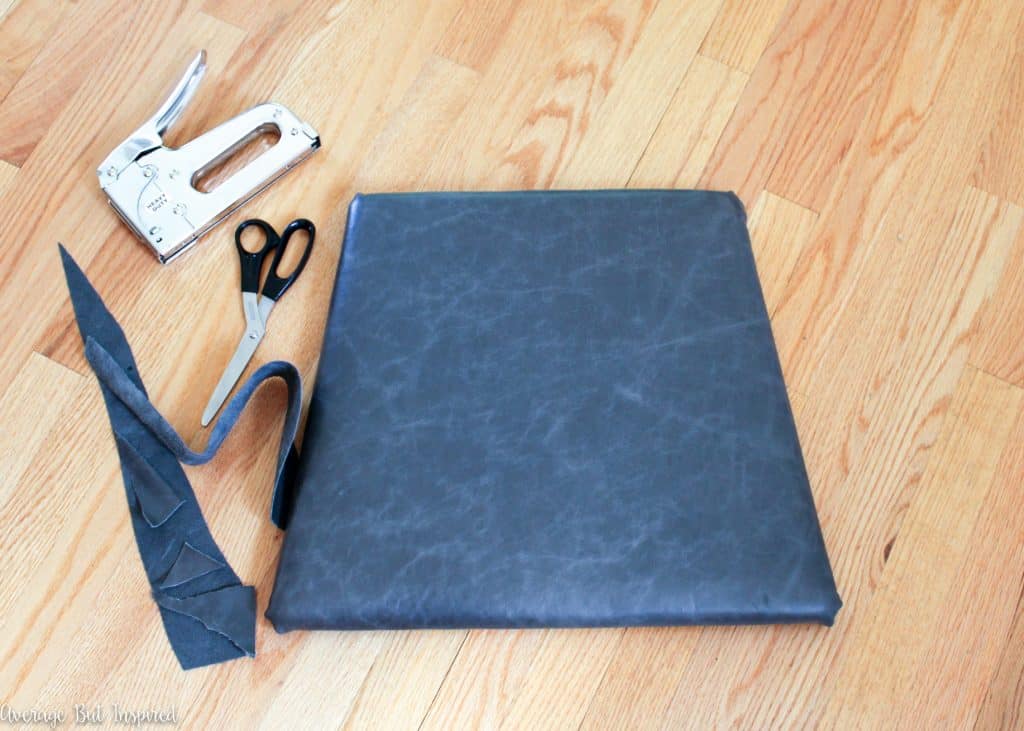 I re-screwed the seat onto the chair, and was so happy to see that the ugly duckling chair had such a pretty new look!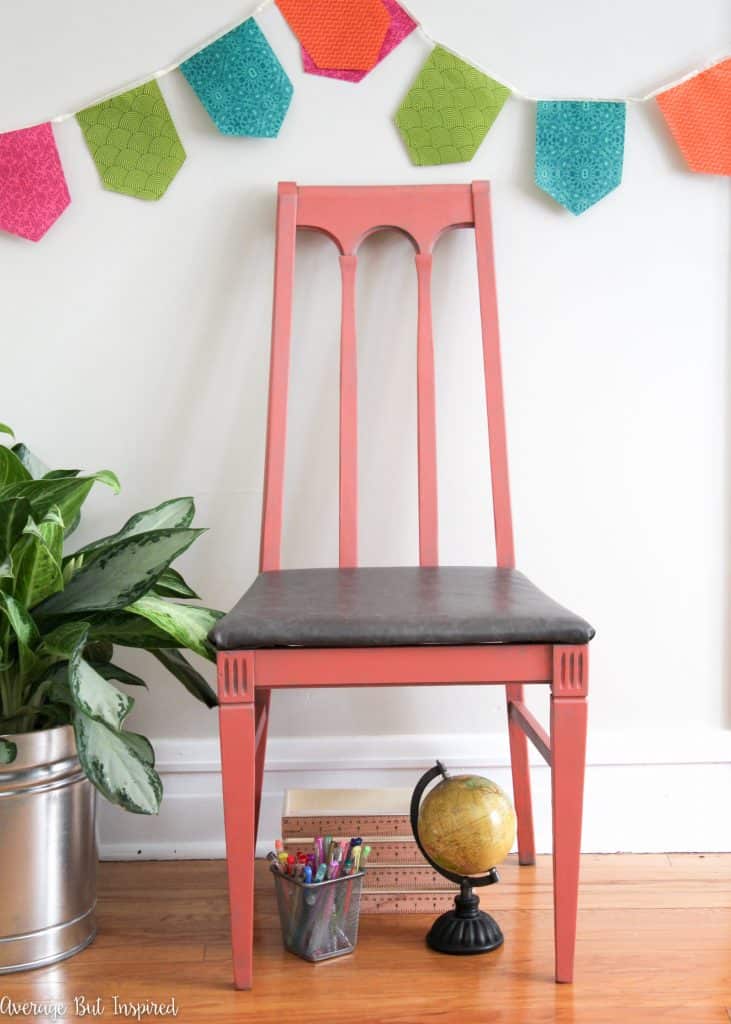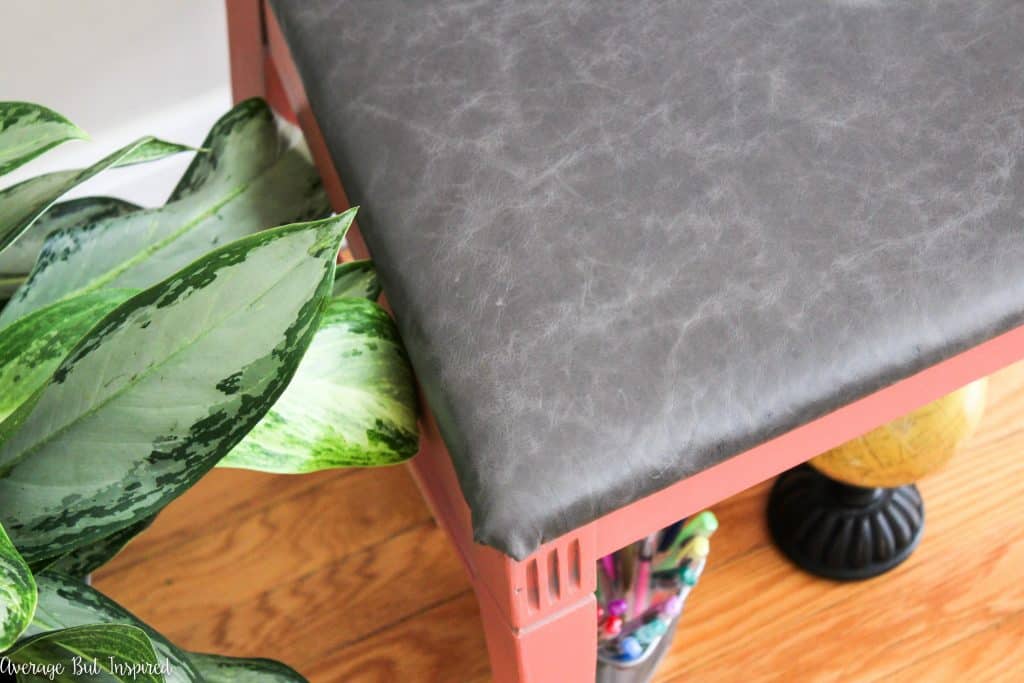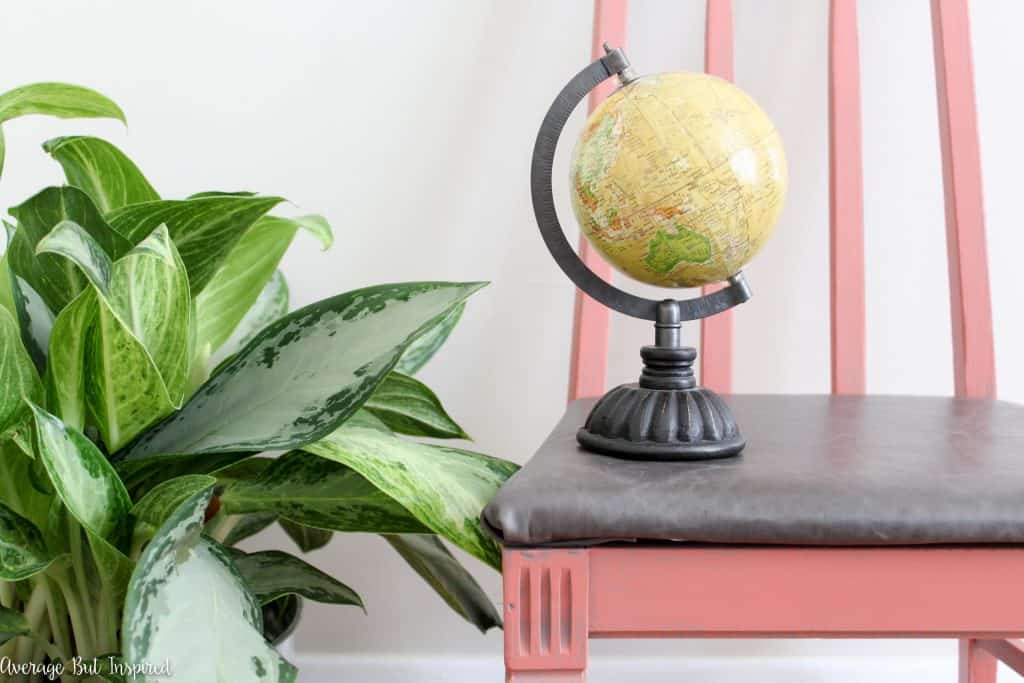 The leather seat is so soft and comfortable, and really brings this once plain jane chair up a notch in style points.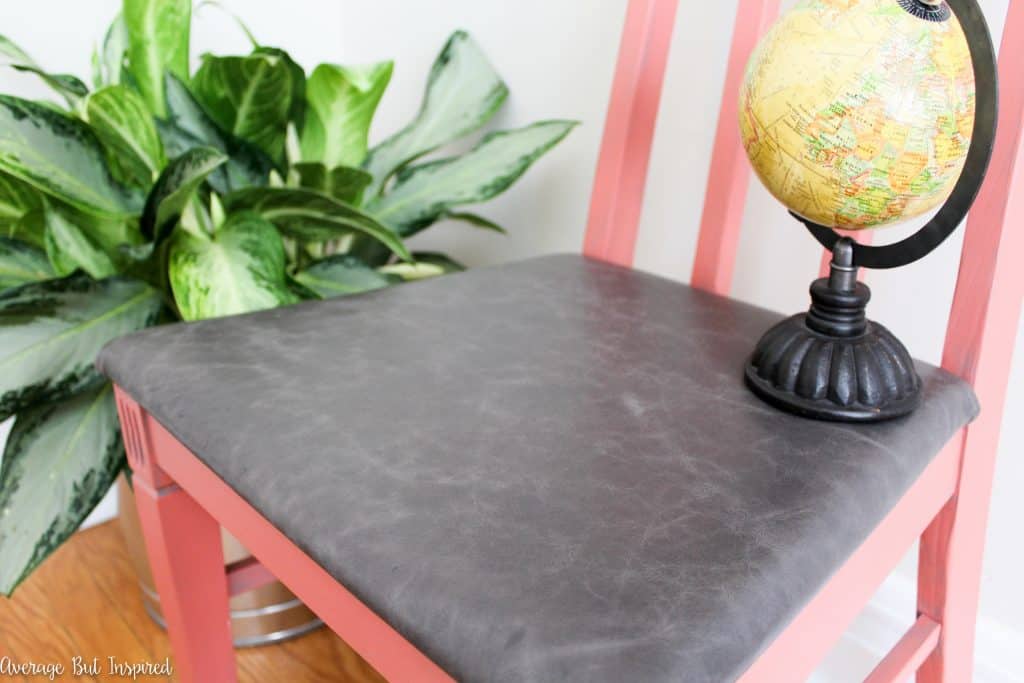 I cannot get over the difference some paint and a gorgeous new upholstered leather seat made for this chair. It just shows you that with good materials, you can make anything pretty again! (I'm gonna use that line with my husband next time I go clothes shopping, too.)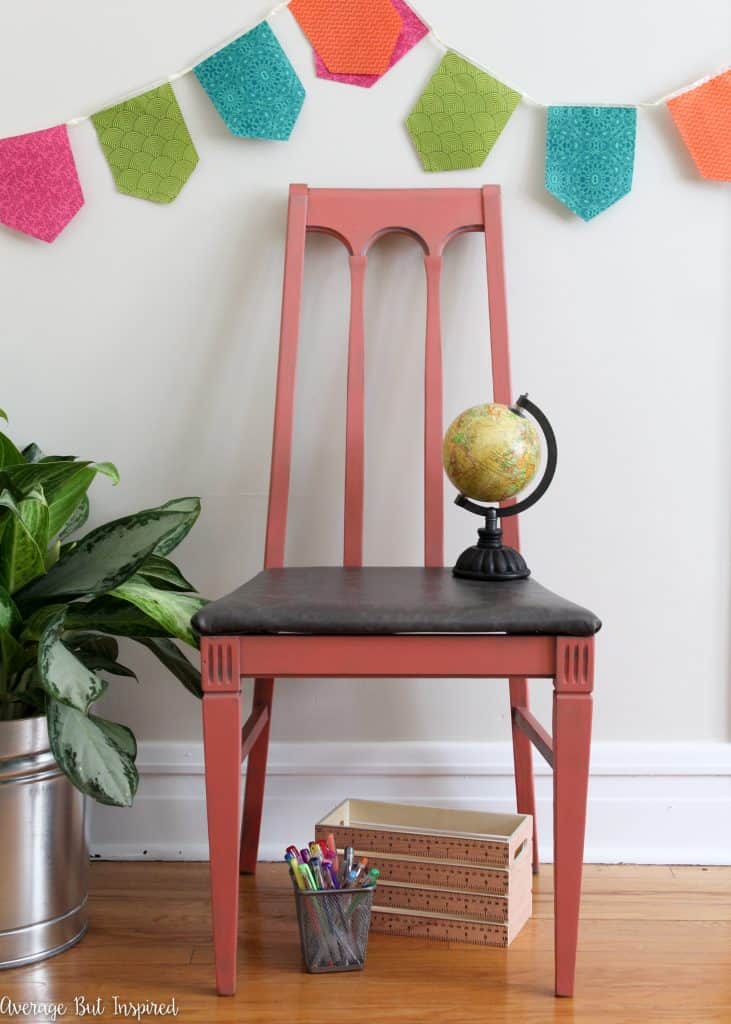 Now that you've seen my refinished and reupholstered leather seat chair, I bet you'll want to try your hand at reupholstering with leather, too! Check out The Leather Hide Store's Ultimate Leather and Fabric Reupholstery Guide, which will give you exact amounts of material needed to refinish over 200 types of furniture!
-Bre