For this month's Monthly DIY Challenge, my friends and I all had to create items with Plaid's Mod Podge product, which Plaid sent us to get crafty with. We all created some adorable things, and I am so excited to share my DIY Dollar Store Plates Decor, which is the perfect addition to my kitchen!
Here's a sneak peek of what we all created for this challenge, and you'll find direct links to all of the projects at the bottom of this post!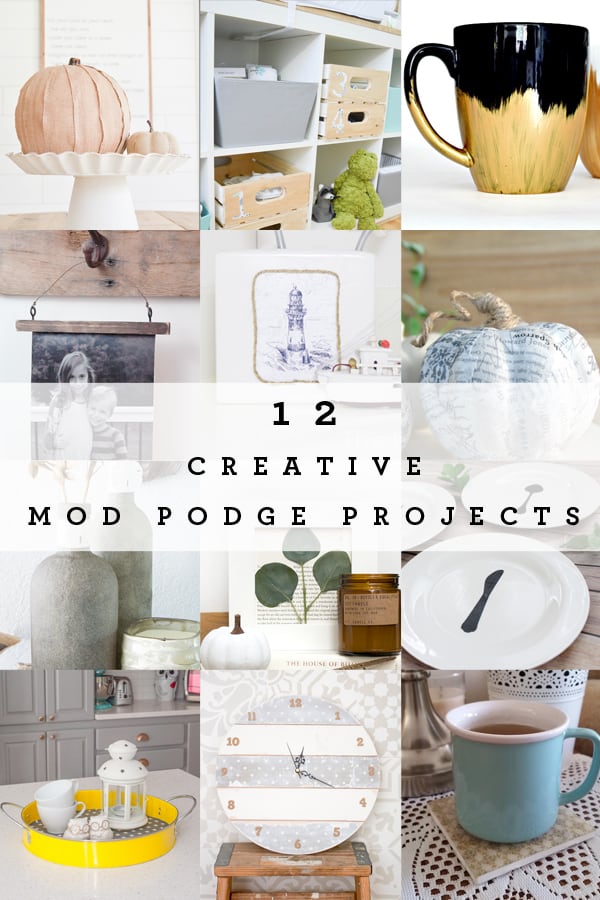 But before you go visit my friends' blogs to see what they made with Mod Podge, let me show you how I turned plain dollar store plates into adorable wall art for my kitchen!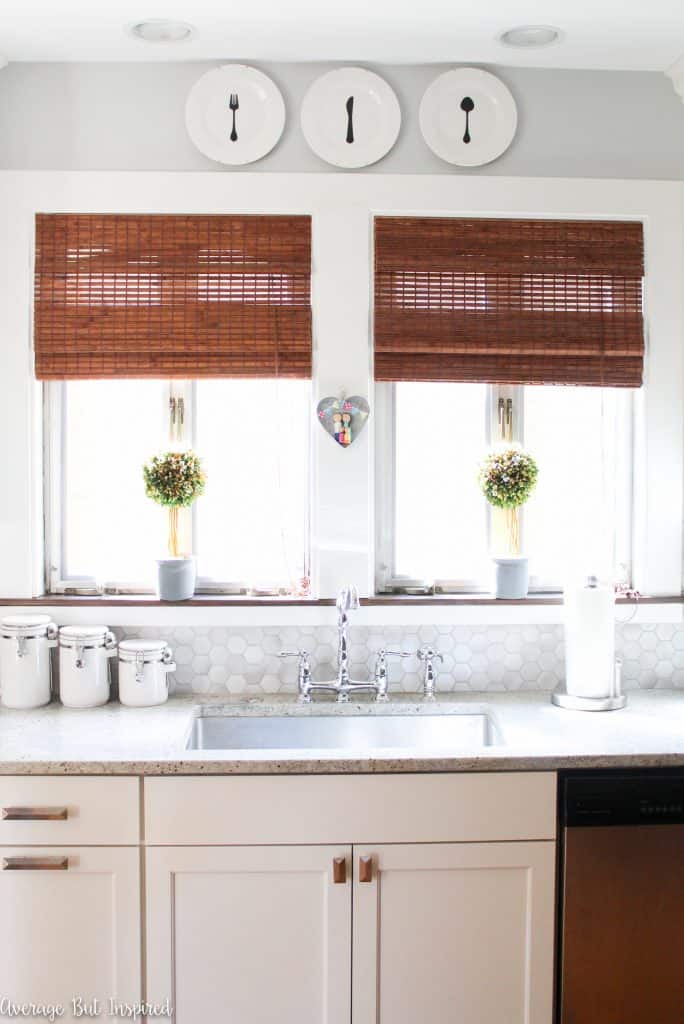 Supplies Needed to Make DIY Dollar Store Plates Decor
Some of the links included here are affiliate links, which means that I earn a small commission at no added cost to you if you purchase through them. To read my full disclosure policy, please click here.
Plain plates from the dollar store (or hey, if you have champagne taste and a matching budget, you can buy your plates somewhere else)
Silhouette machine (**If you don't have a Silhouette machine, read below to find out how you can replicate this look with a printer, a pencil, and scissors.)
Rubbing alcohol & cotton balls
Optional: Mod Podge brayer
Instructions for Making DIY Dollar Store Plates Decor
First, it's important to prepare the plates for the Mod Podge, so you'll need to wipe them off with rubbing alcohol.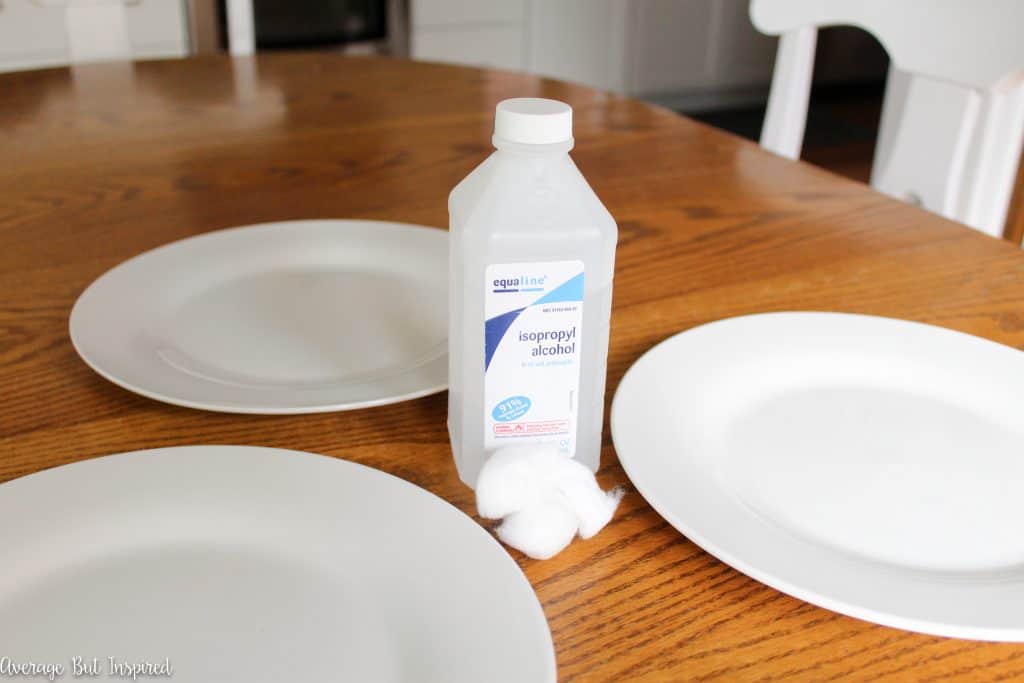 Next, use the Silhouette machine to cut out a fork, knife, and spoon onto black cardstock. If you don't have a Silhouette machine (or other cutting machine), you can still do this project! All you need to do is find utensils clip art on Google, print it out in the size you need for your plates, cut out the shapes and trace them onto the black cardstock, and then cut them out. Easy!
Once your shapes are cut, apply a thin layer of Mod Podge Dishwasher Safe Waterproof Sealer to the middle of each plate.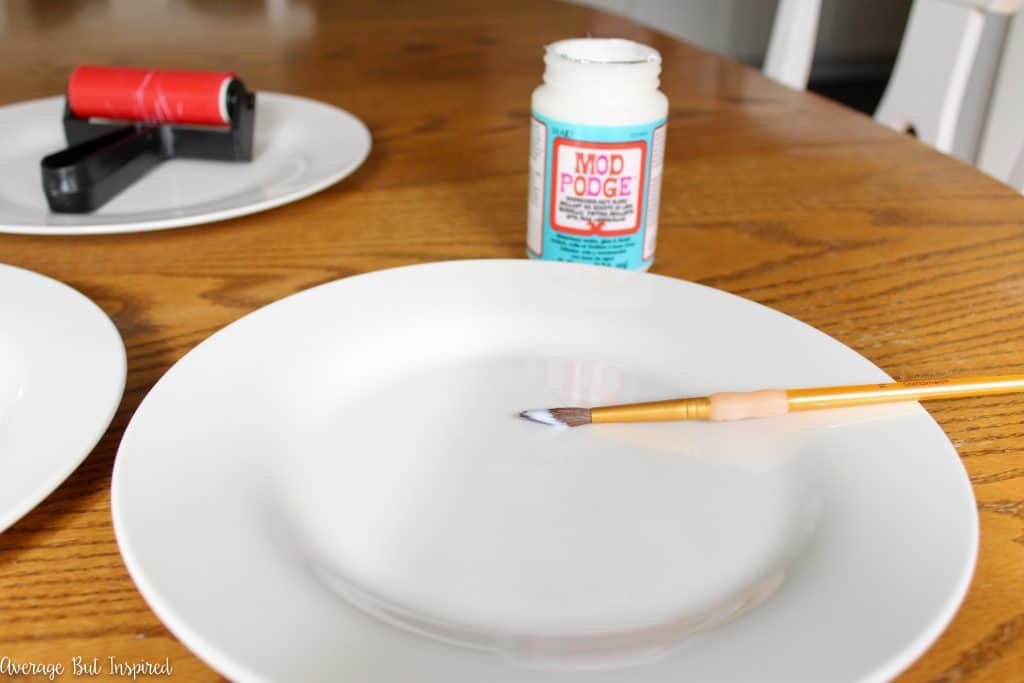 Then, apply a thin layer of Mod Podge Dishwasher Safe Waterproof Sealer to the back of each utensil cutout.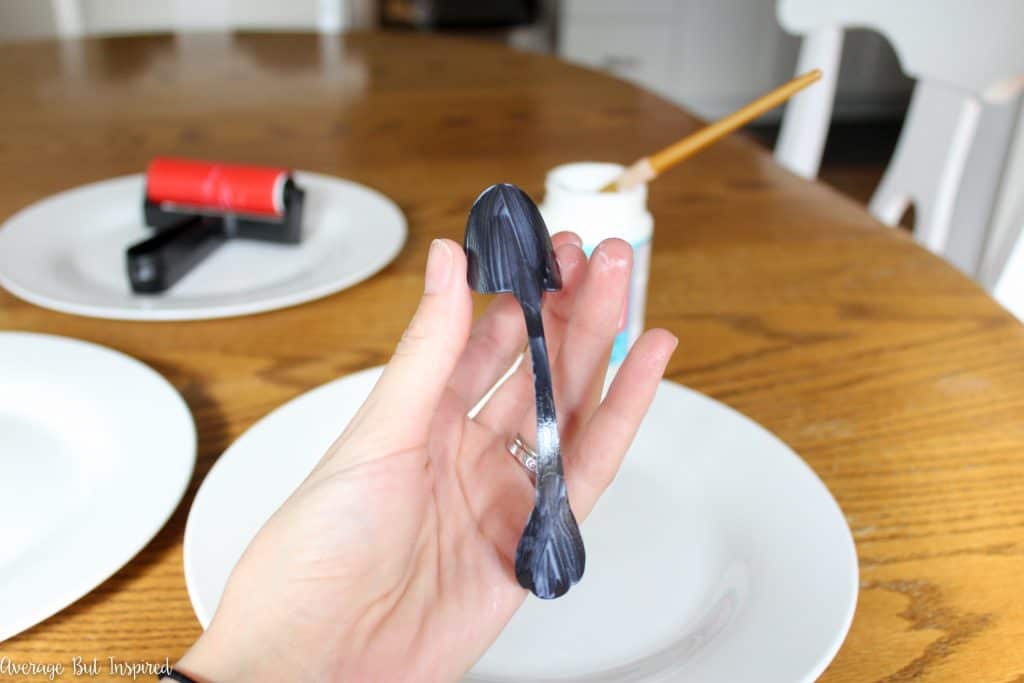 Press each cutout firmly into place on each plate. If you have a Mod Podge brayer, that will work perfectly for getting these cutouts flat and bubble free on the plates! (Let me tell you that this tool has absolutely revolutionized my decoupage abilities! I used to get bubbles and wrinkles in most of my projects, and now I hardly get any! I am obsessed with it.)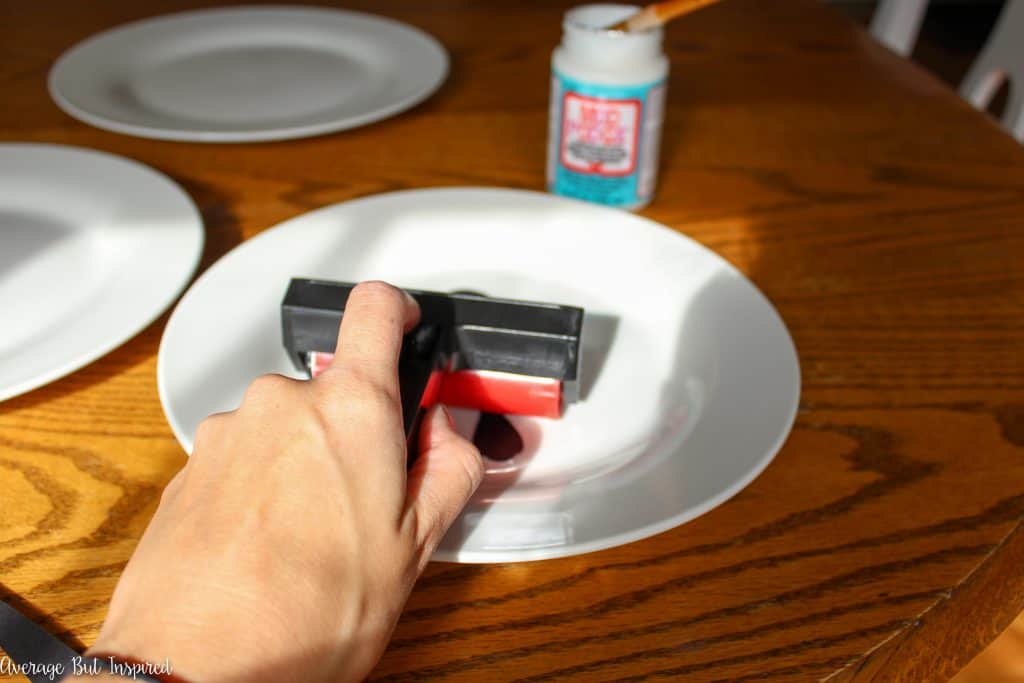 Once the base layer of Mod Podge Dishwasher Safe Waterproof Sealer has dried, apply a layer to the faces of each of the plates. Repeat per the instructions on the label.

After the plates have dried, you will be ready to display your dollar store plates as decor in your home!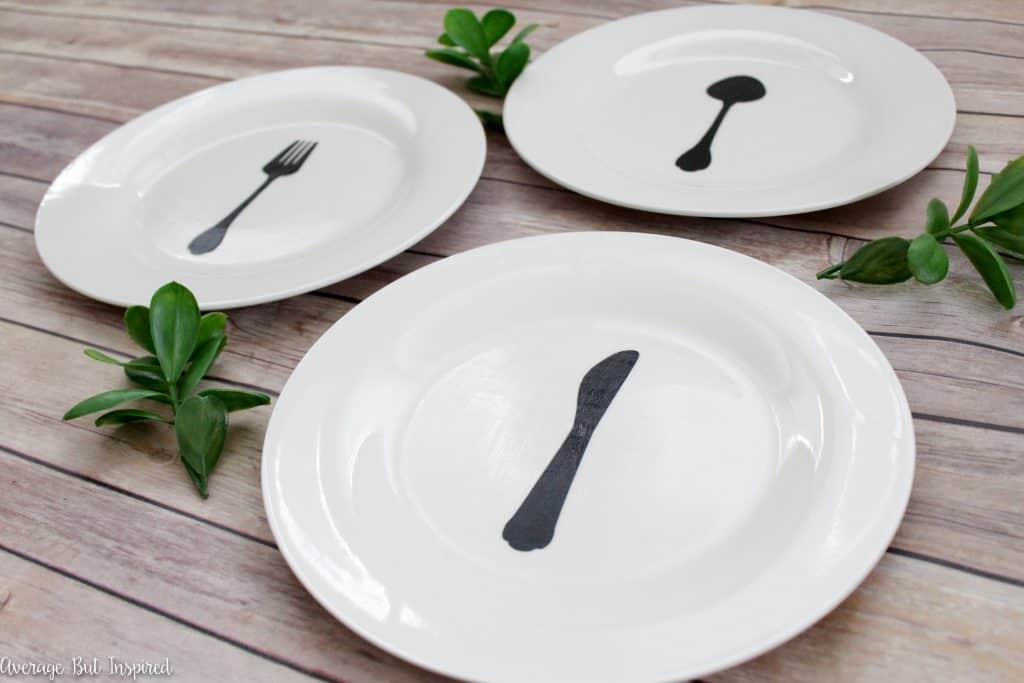 They're a really simple project that adds a little bit of charm to any kitchen! I used inexpensive plate hangers to hang mine over my sink! (Make sure to buy the right size plate hangers if you take this route!)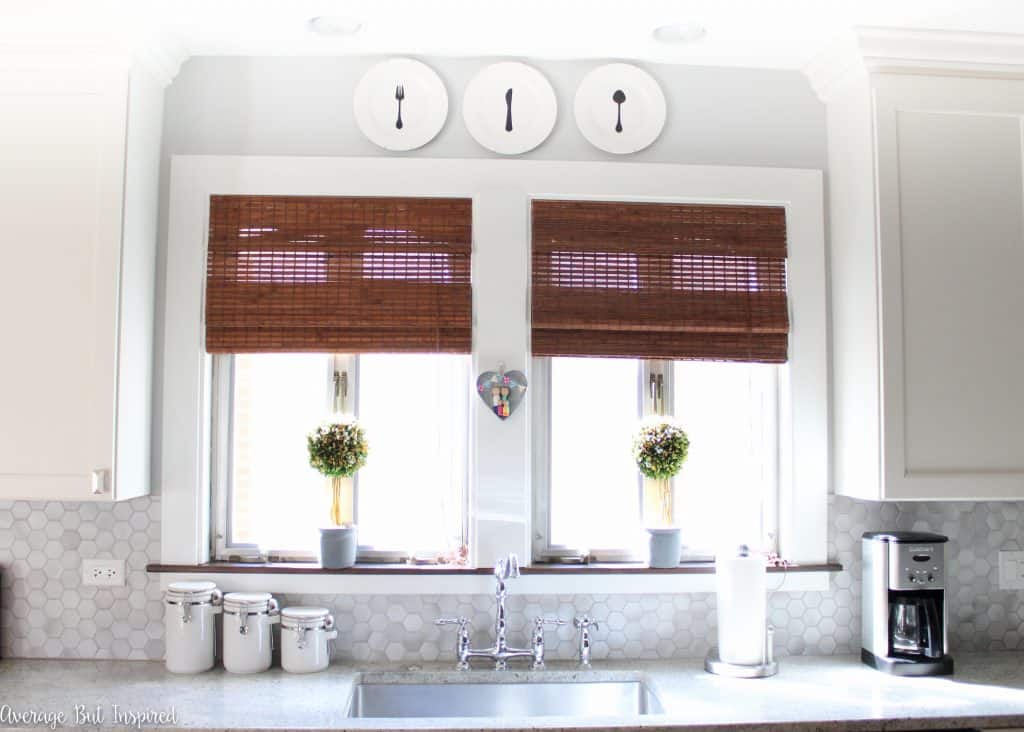 The great thing about these plates is that because I used the Mod Podge Dishwasher Safe Waterproof Sealer, I can pop these babies in the dishwasher anytime they get dusty and need a refresh. (Lord knows I would never wash anything by hand unless I absolutely had to.)
If you enjoyed this project, I'd love for you to "pin" this post before you go check out my friends' projects!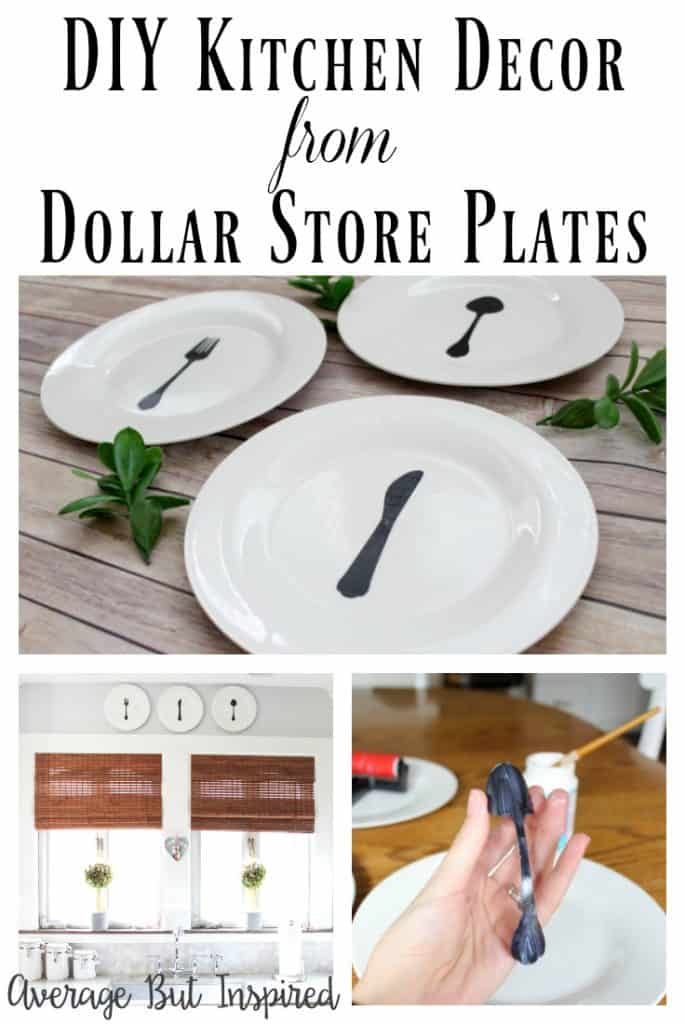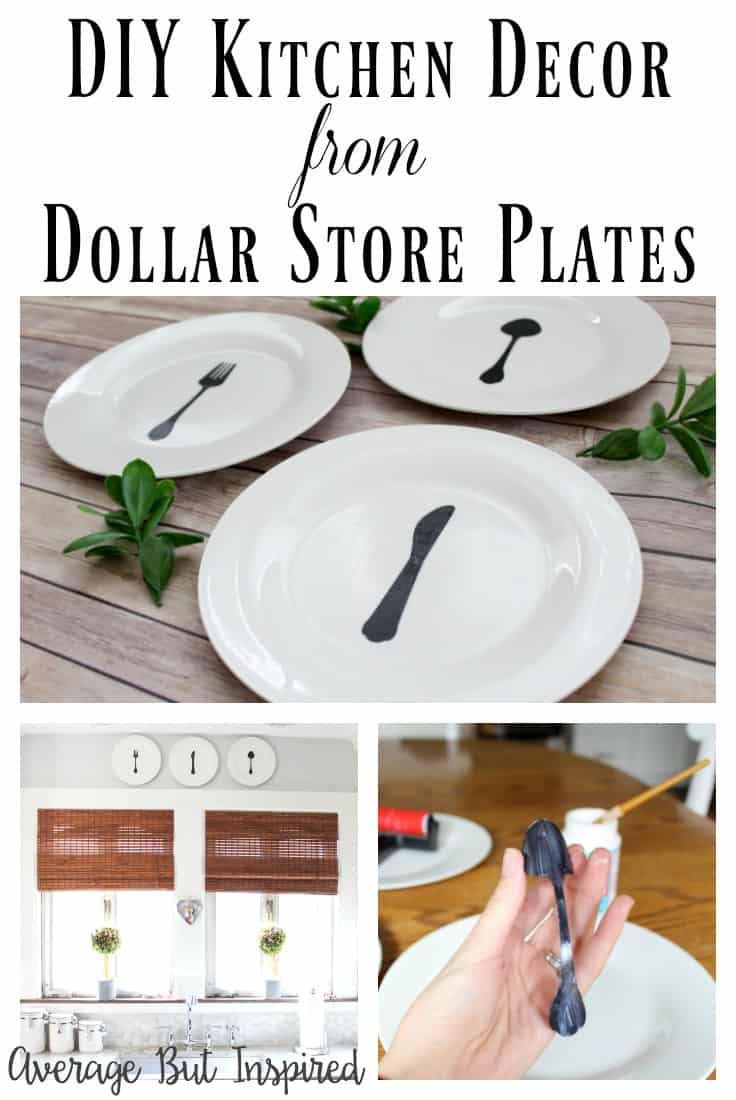 Now make sure to go see what else you can make with Mod Podge!