Sometimes I buy things at Goodwill for no reason at all.  These mini bundt cake pans that I got for .50 a piece are an example.  I have no idea why I brought them home with me last spring.  I don't really bake, unless you consider making Tollhouse cookies from the pre-made dough tube to be baking.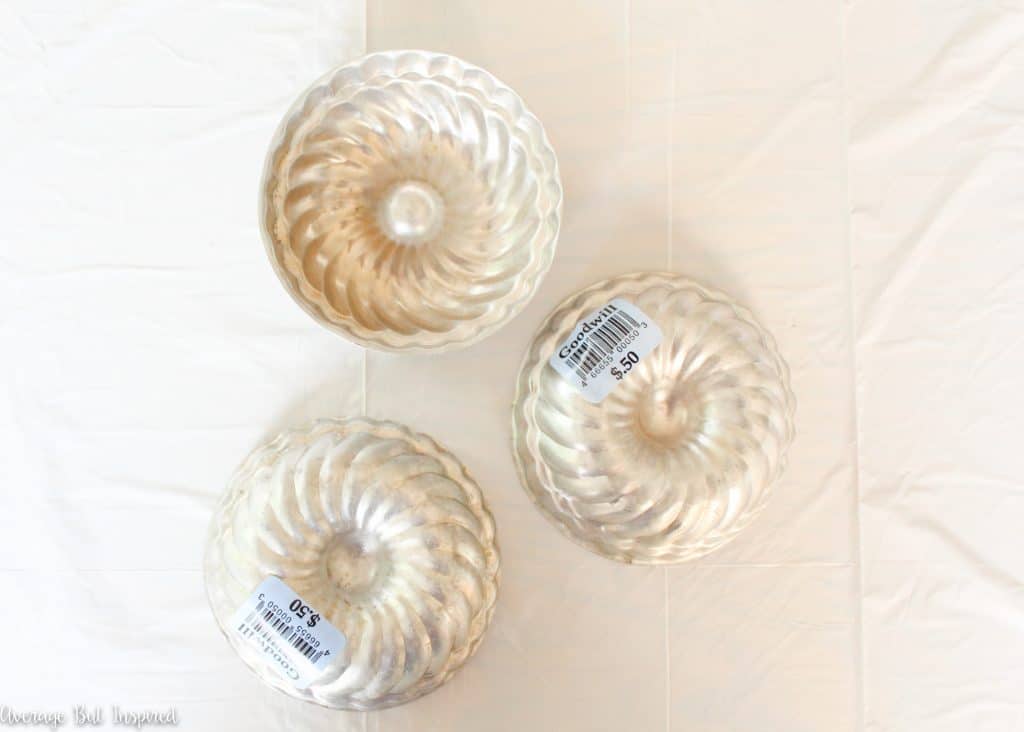 So these little bundt cake pans sat in my basement until I got the idea to make them into pumpkins for some fall decor in my kitchen!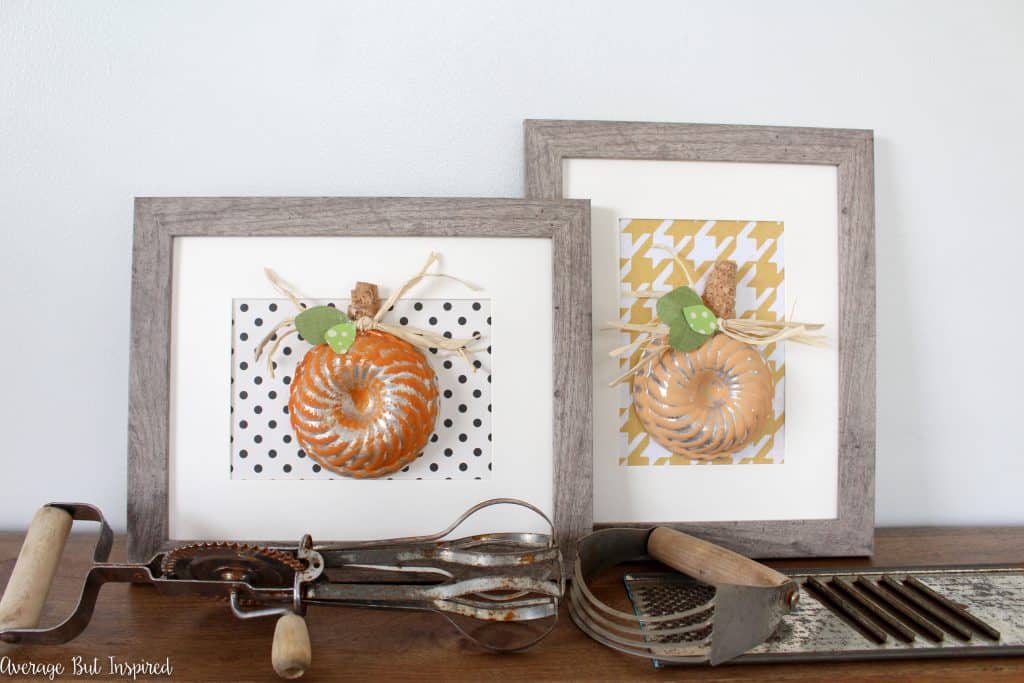 Do they look like pumpkins to you?  I think they do, but my son says no.  I think he's thinking too literally.  Four year olds.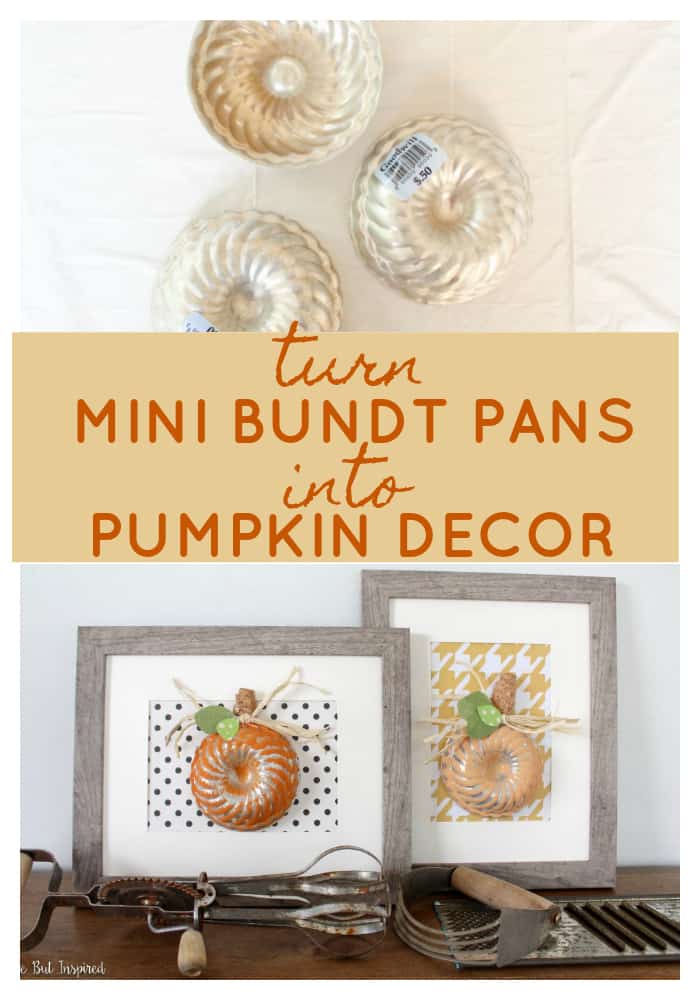 Supplies Needed to Make Mini Bundt Cake Pan Pumpkins
Some of these links are affiliate links, which means I earn a small commission at no added cost to you if you purchase through them.  To read my full disclosure policy, please click here.
Orange and ivory chalky finish paint or acrylic paint
Chip brush
Decorative scrapbook paper (in colors of your choice to serve as pumpkin backdrop)
Decorative scrapbook paper in green shades (to serve as the leaves of your pumpkin)
Picture frames
How to Make Mini Bundt Cake Pan Pumpkins
First you have to transform those mini bundt cake pans with some paint!  Get out your brush and mix up some orange shades for your pumpkins.  Paint and let them dry.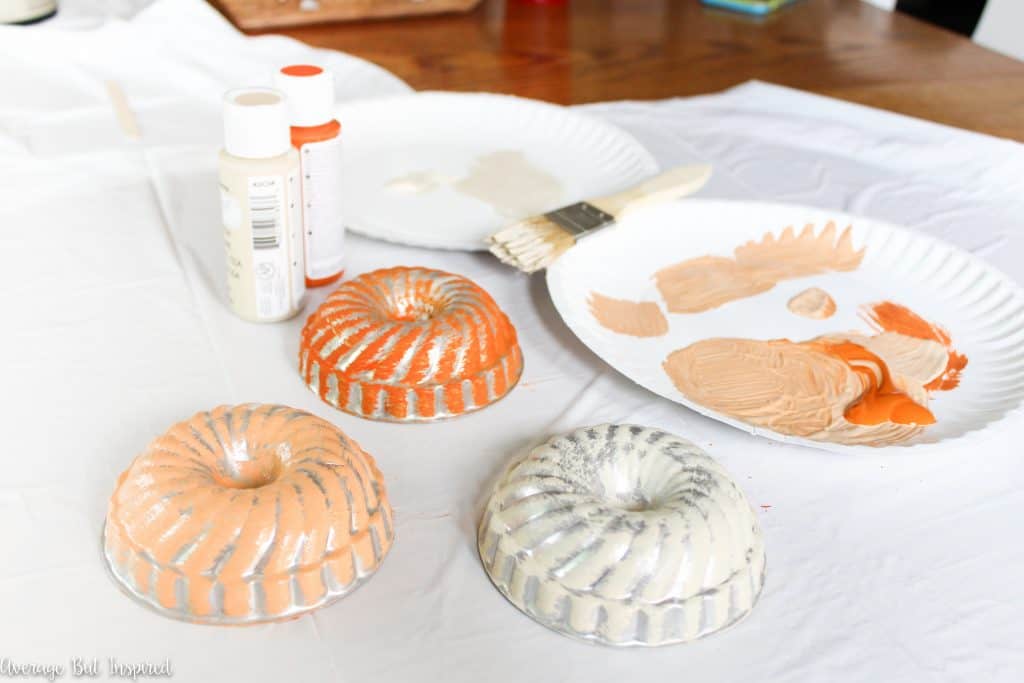 Cut decorative scrapbook paper to the size of the opening of your picture frames.  Tape the scrapbook paper onto the frame backing and put the frames back together (minus the glass).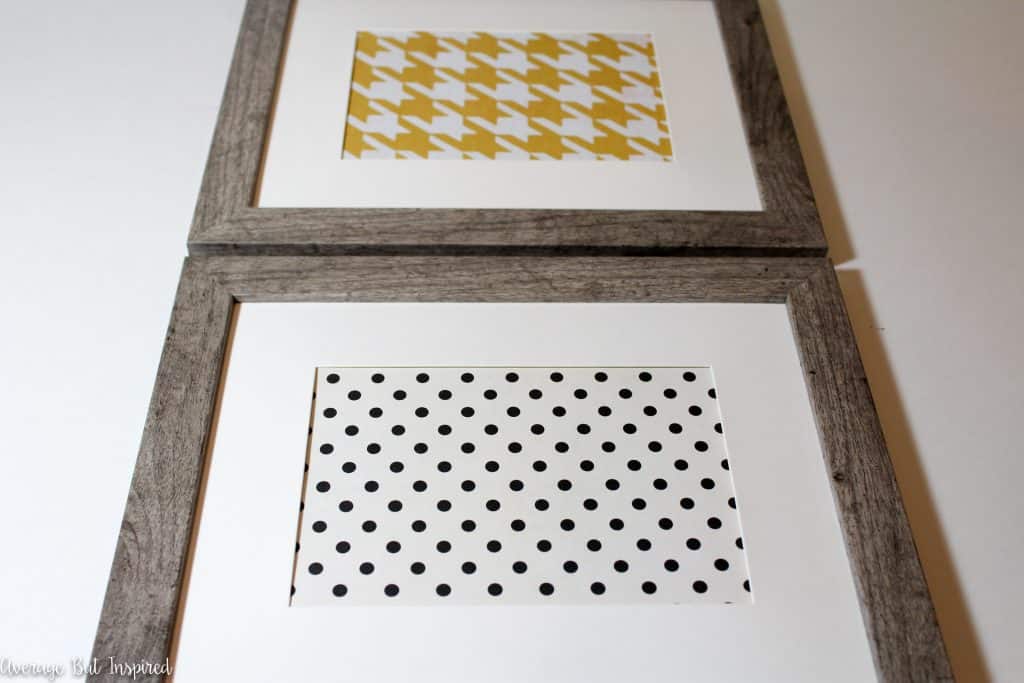 Hot glue the bundt cake pans onto the scrapbook paper.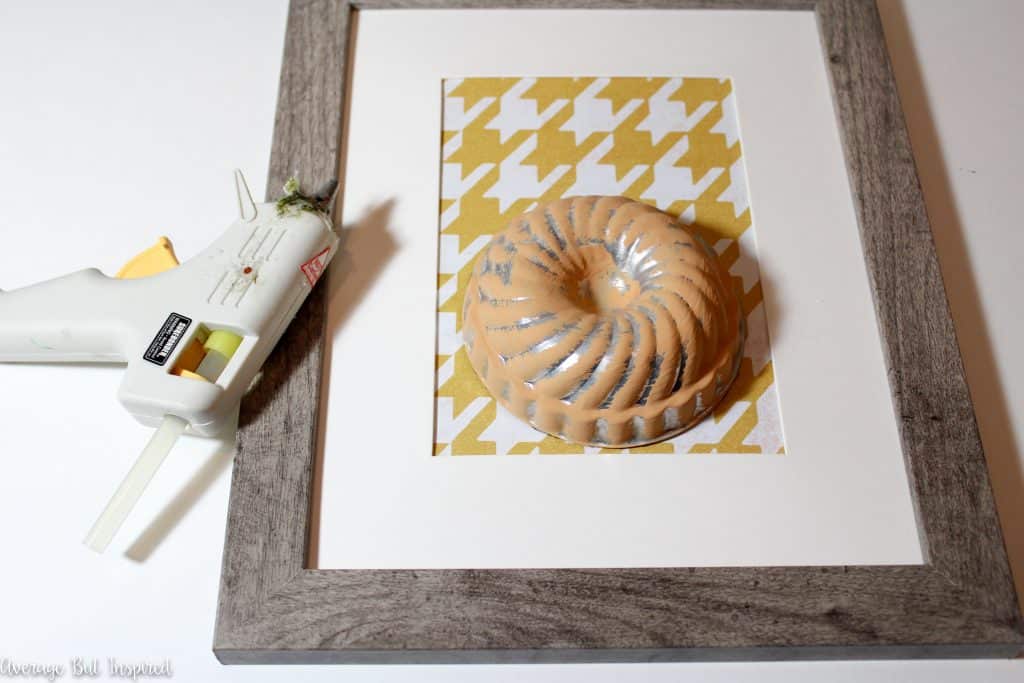 Cut a strip of the cork scrapbook paper and glue it into a spiral.  Glue it to the scrapbook paper at the top of the bundt cake pan.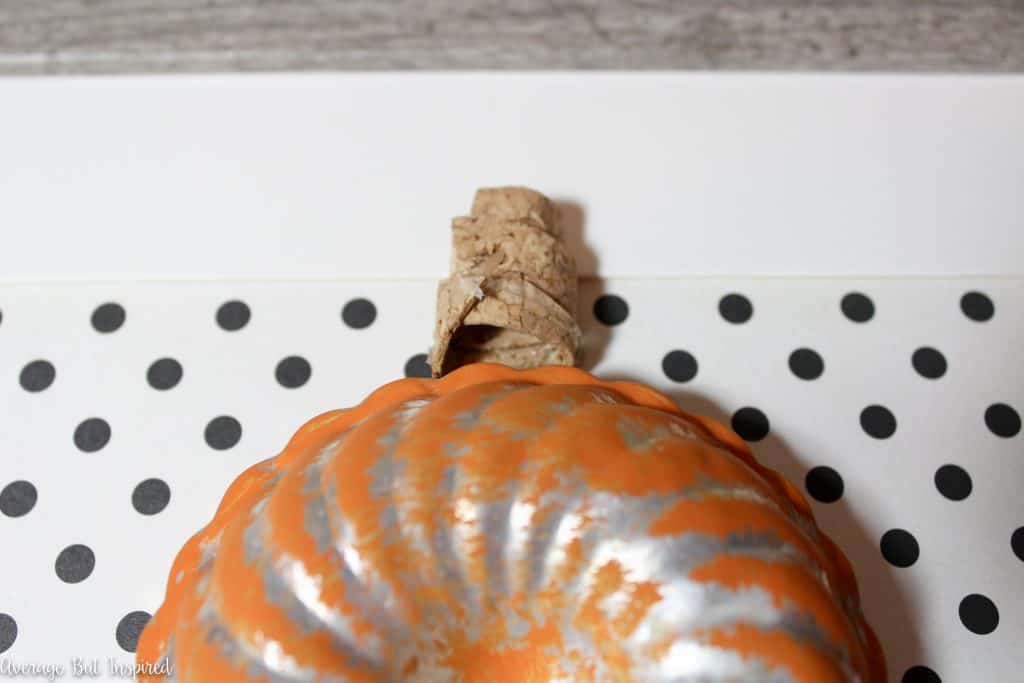 Tie some raffia in a knot and hot glue that to the scrapbook paper and cork pumpkin stem.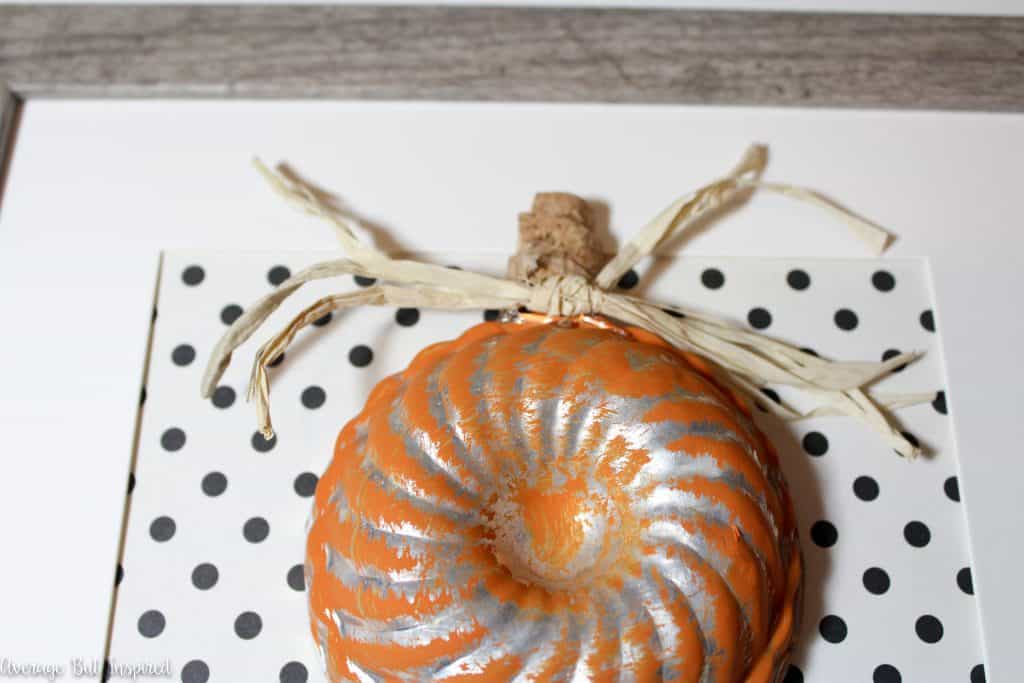 Cut some leaves out of green scrapbook paper and hot glue those to the raffia, cork stem, and/or bundt cake pan.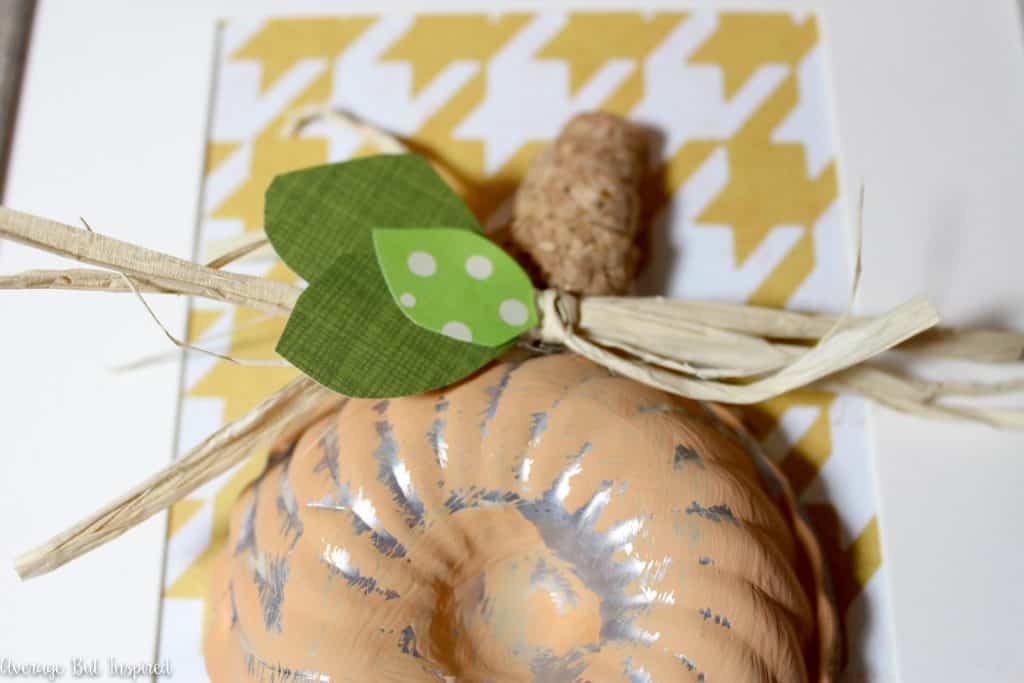 And then your pumpkins are finished!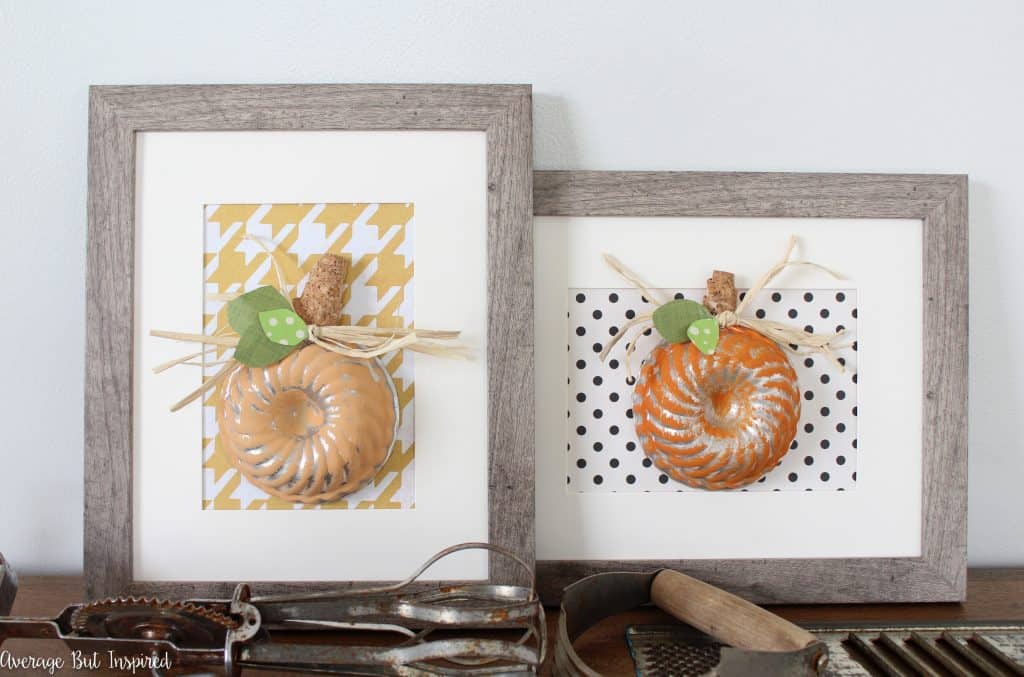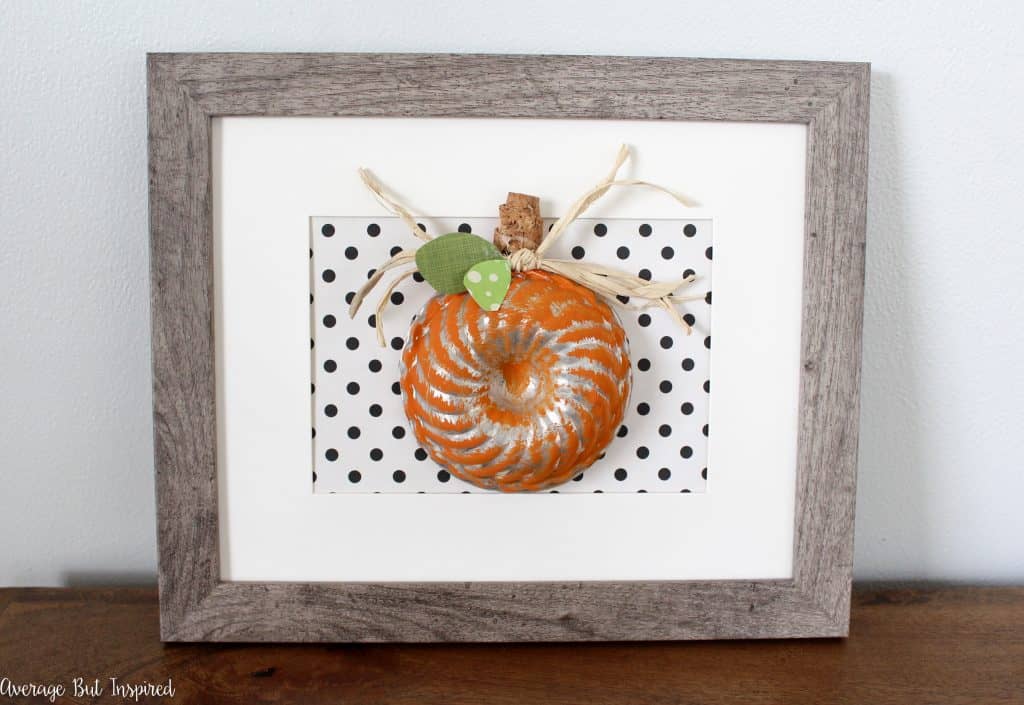 So cute, right?!?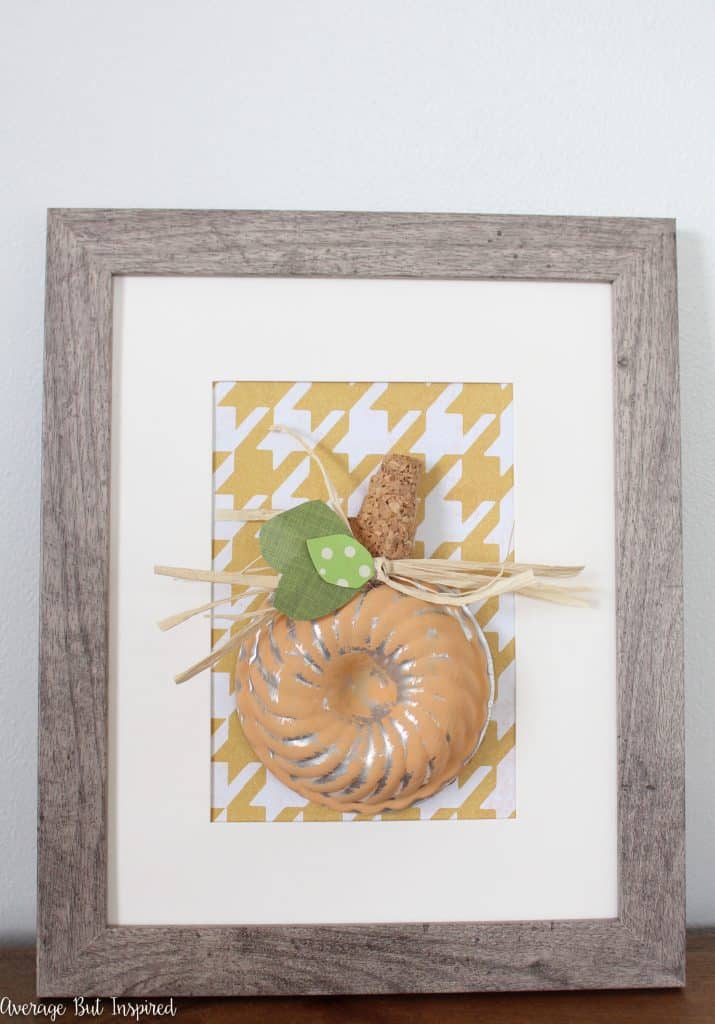 I think this was a perfect use for some of my mini bundt cake pans!  And I think my son is wrong.  These TOTALLY look like pumpkins.  DUH, little man.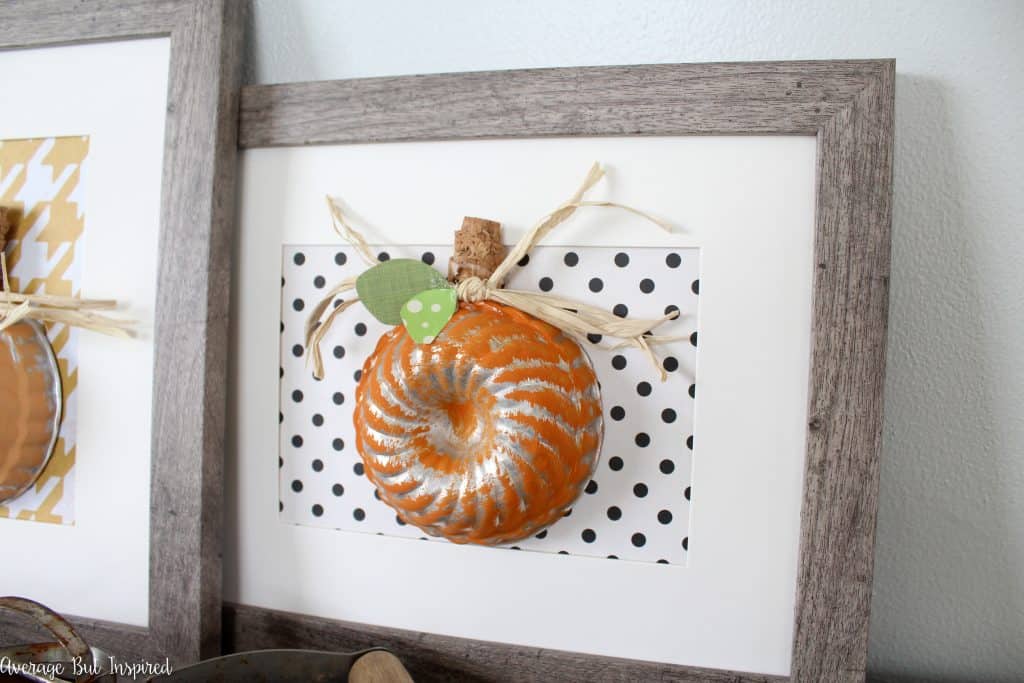 I popped these babies in my kitchen for a little touch of fall – kitchen style!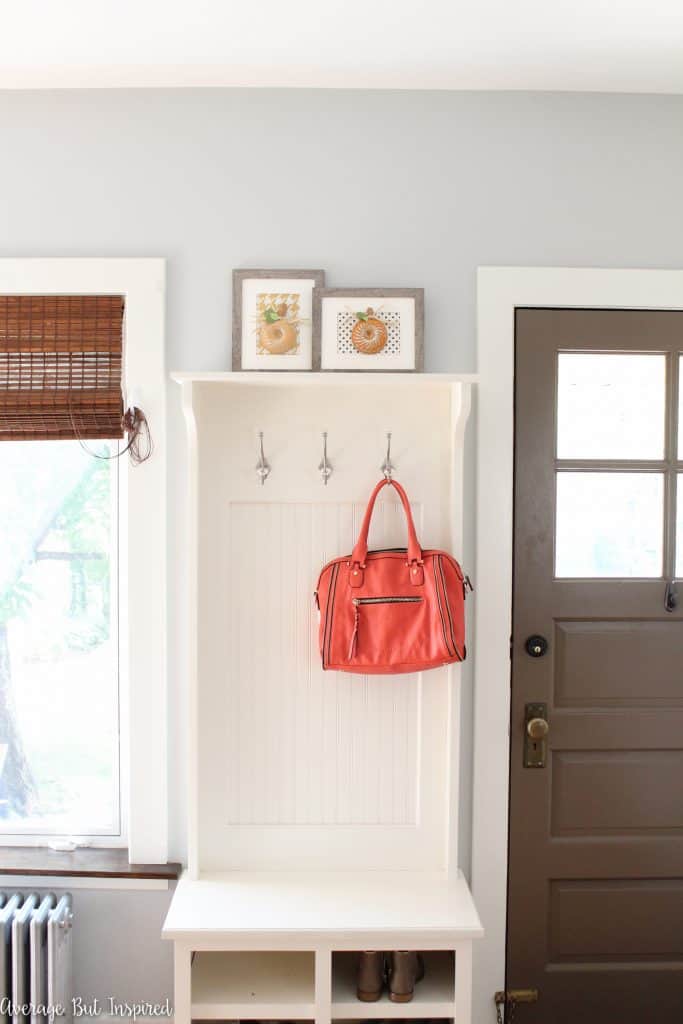 I have a few more of these little bundt cake pans left over, so if you have other ideas of what I could make them into, let me know!   And I'd love for you to 'pin' this post if you enjoyed it!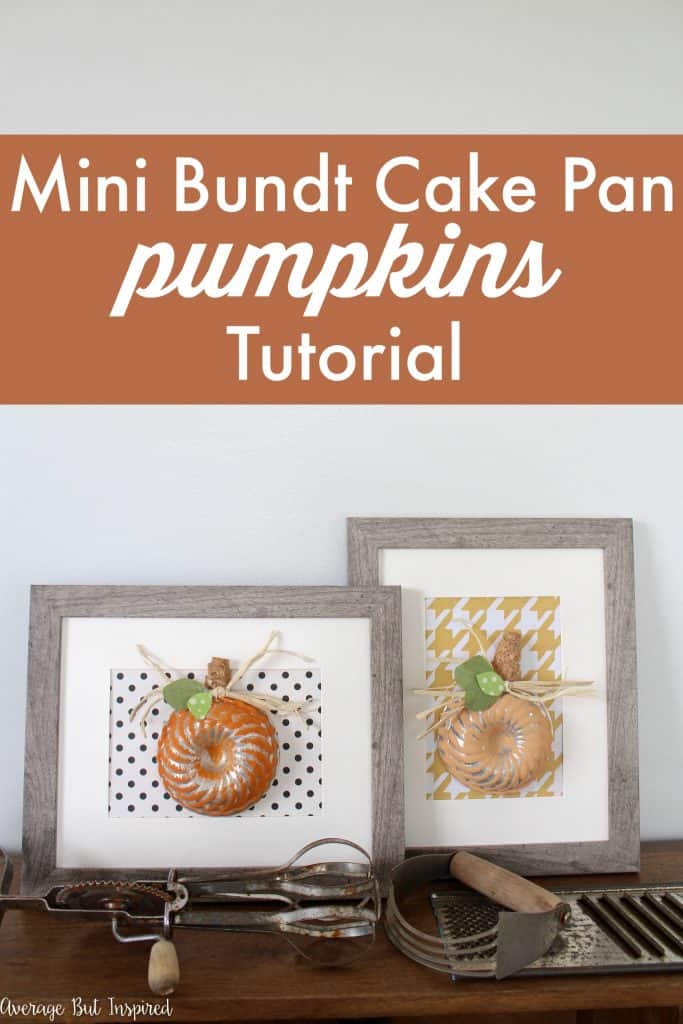 -Bre
If You Enjoyed This Post About Pumpkins Made From Unusual Materials, You'll Probably Like This Post, Too . . .