Pumpkins are a fall decorating staple, and rightfully so! They come in a multitude of colors, shapes, and sizes, and they are seasonally appropriate for several months (meaning less work in changing out decor). Because of that, pumpkin crafts are always popular, and I've rounded up twenty unique pumpkin crafts that you'll want to make this season.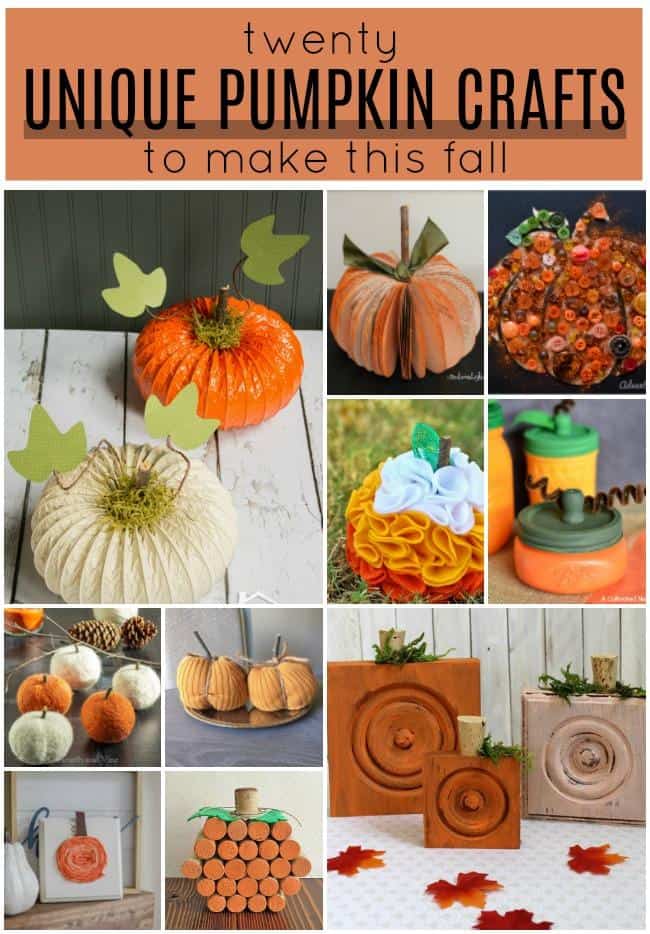 Now trust me, these pumpkin crafts are not your typical "decorate a fake pumpkin" crafts! (Not that there's anything wrong with those!) These are all unique pumpkin projects that feature pumpkins made out of anything BUT pumpkins (real or fake)!
To get full project instructions for any of these, just click the project title and you'll go right to the site where the pumpkin craft tutorial lives.
Pool Noodle Pumpkins by Average But Inspired
Let's kick things off with one of my unique pumpkin crafts! Can you believe you can transform foam pool noodles into adorable pumpkins? It's true! This is one of the easiest crafts around, and it makes some of the cutest pumpkins in the patch.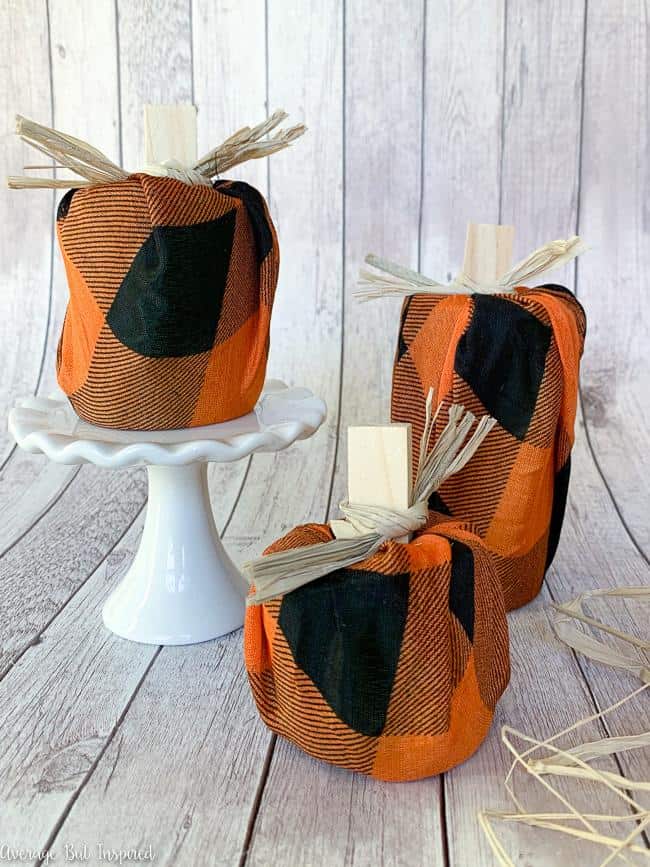 Tin Can Pumpkins by Ann's Entitled Life
Does it get much easier (or cuter) than this? Who doesn't have tin cans easily accessible at all times? Find out how Ann made hers into adorable pumpkins!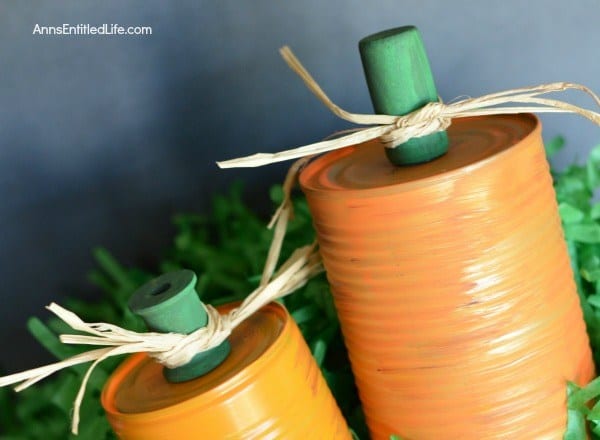 Fabric Pumpkin Plaque by Our Home Made Easy
This simple fabric pumpkin project will add punch to any shelf or bookcase that needs some fall sprucing. It is also a great way to use up fabric scraps!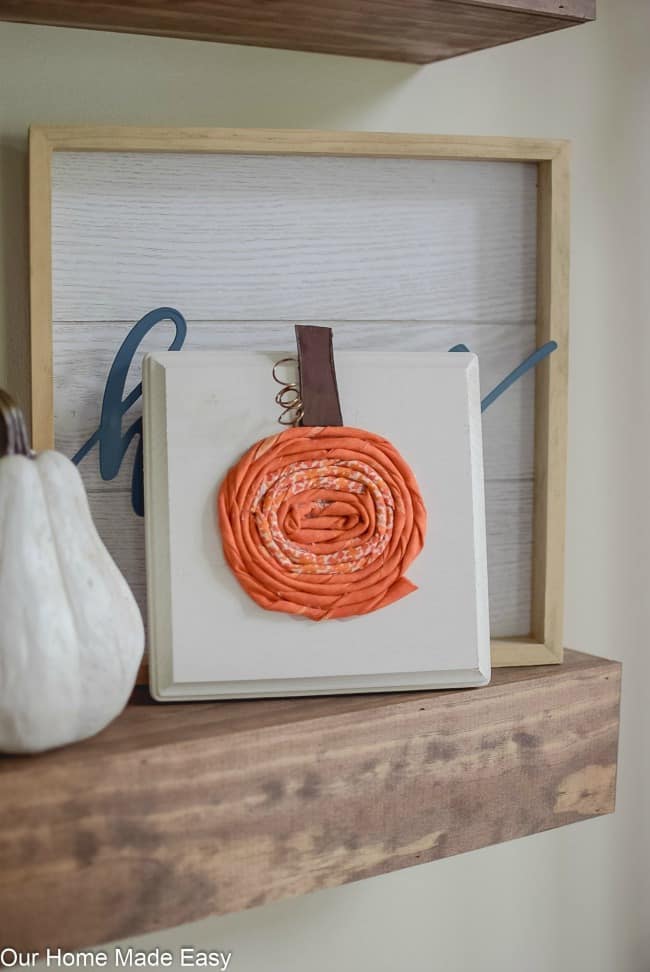 Book Page Pumpkin by Creations by Kara
Grab an old book and some scissors and get to work! Kara shows you how to craft a book page pumpkin in this easy-to-follow tutorial!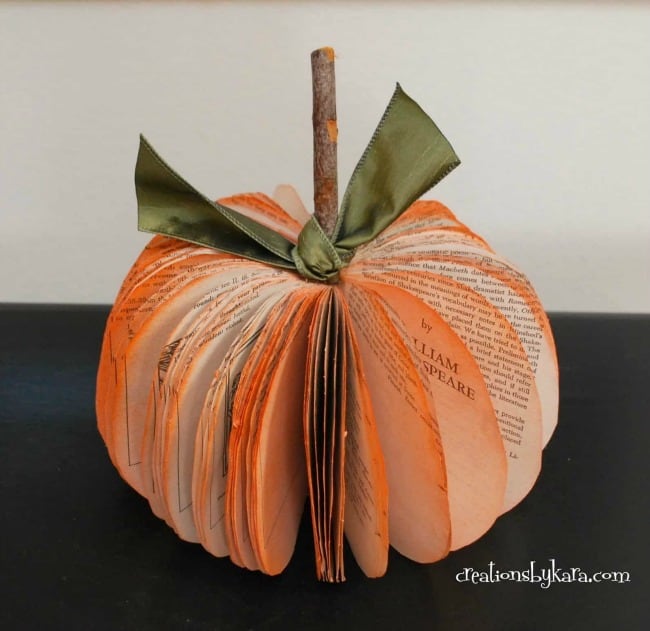 DIY Wine Cork Pumpkin by Decor by the Seashore
Save up your wine corks or buy a bag at the craft store, and then get to work making this cute DIY wine cork pumpkin! How sweet of a gift would this be for your girlfriends or book club members (come on, every book club involves wine!)? Get the step-by-step instructions right in the post.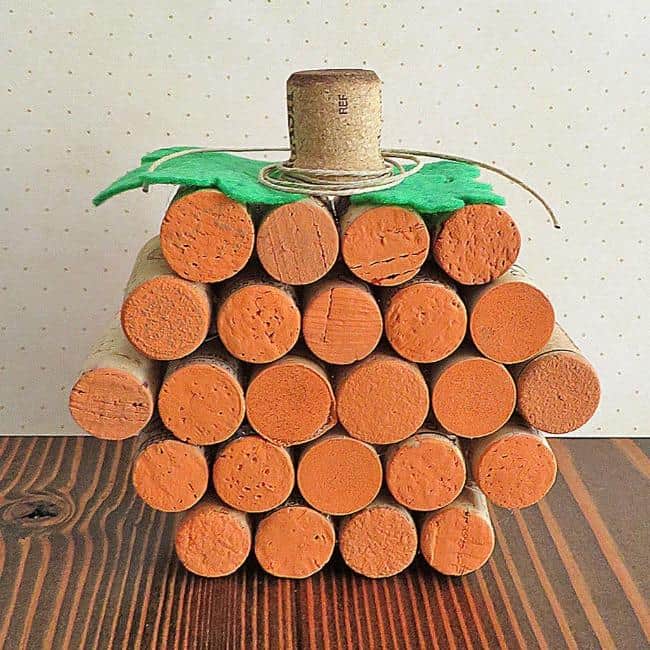 15 Minute Sock Pumpkins by Heathered Nest
How great would these sock pumpkin crafts be for a school Halloween party? Quick, easy, and cute – they're bound to be a hit with any grade!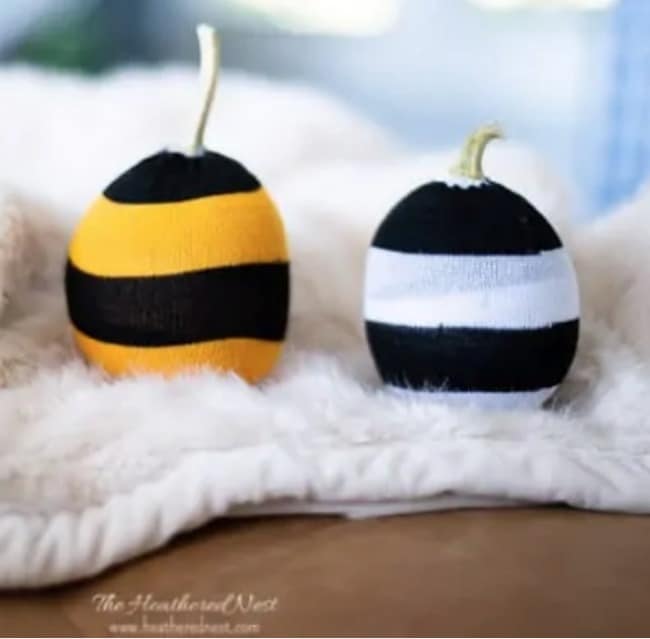 Pallet Pumpkins by Sugar Bee Crafts
I just love these pallet pumpkins for your outdoor fall decor! These are definitely unique – don't you think they'd look cute in a pretty fall floral display?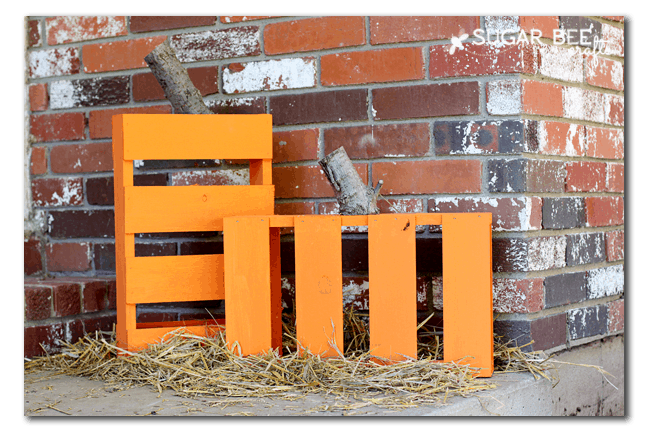 Mason Jar Pumpkin Craft by A Cultivated Nest
Grab that mason jar stash (or pick up some cheap mason jars at Dollar Tree), and make these adorable mason jar pumpkins! How cute would these be filled with candy and presented to a neighbor, teacher, or co-worker this fall?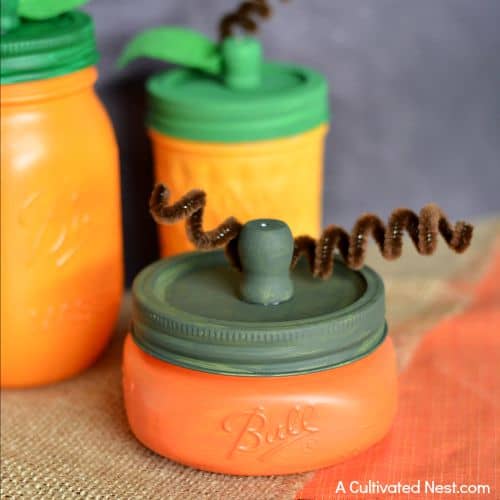 Trim Corner Block Pumpkins by Average But Inspired
Hey, hey – it's one of my pumpkin craft projects in here! I had so much fun making these trim corner block pumpkins, and they're still one of my favorite fall decor pieces today! You can find these trim corner blocks at any large home improvement store, and then check out my tutorial to learn how to make these sweet pumpkins!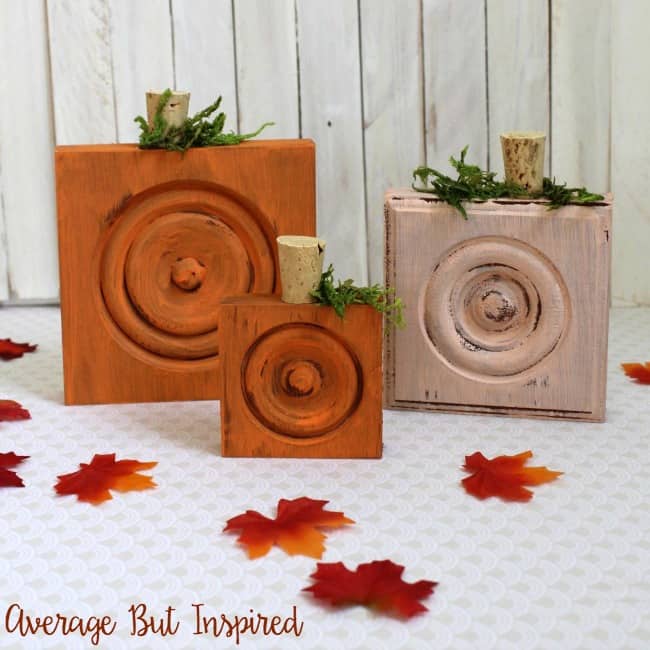 Fabric Pumpkins from Old Shirts by Our Crafty Mom
Before you toss those old clothes in the donate pile, think about if you can reuse them to make adorable fabric pumpkins! This great upcycle from Michelle at Our Crafty Mom can be put together in no time, and for hardly any expense at all!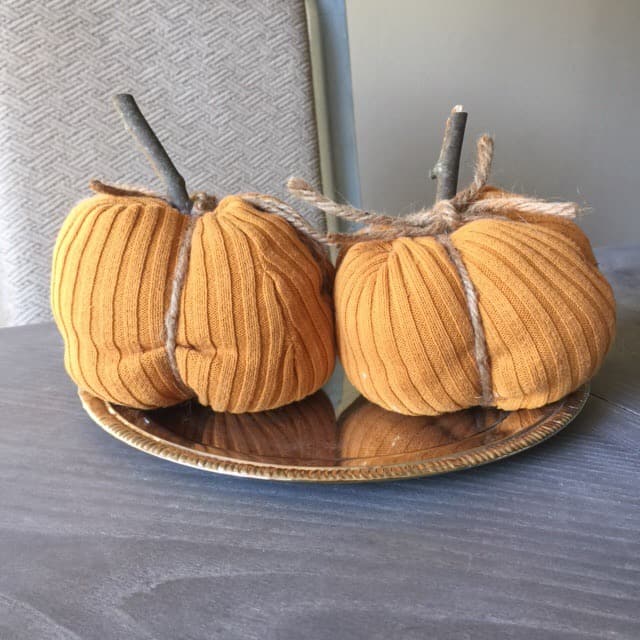 Dryer Vent Pumpkins by Practically Functional
How creative is this pumpkin craft??? While you're at Lowe's or Home Depot getting trim corner blocks to make the pumpkins pictured above, pick up some dryer vents, too! Then make Jessi's cute dryer vent pumpkins and let everyone marvel at this creative pumpkin craft!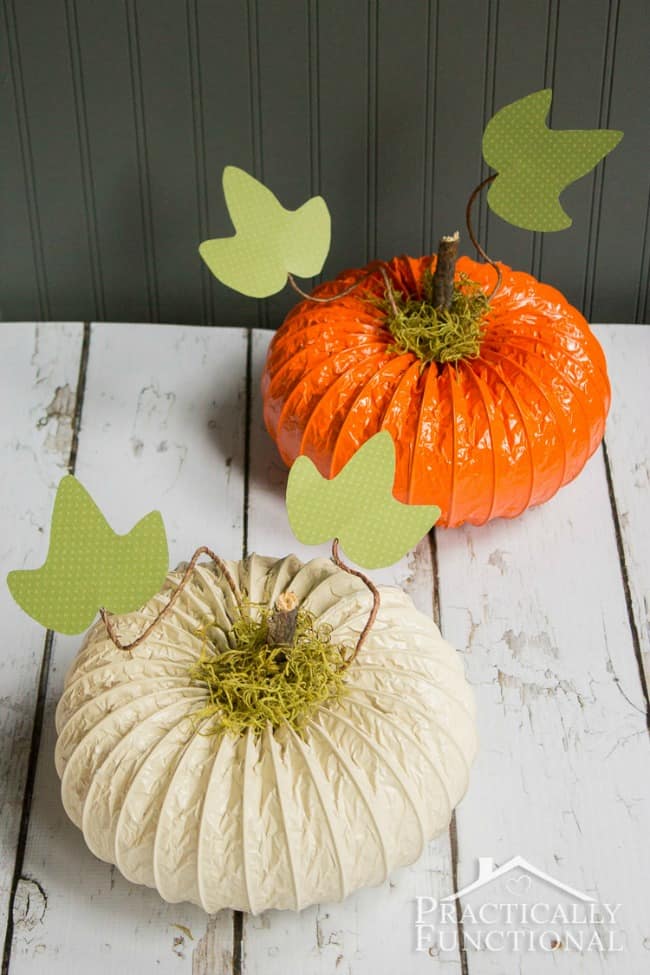 Loom Knit Pumpkin by Rootsy
I don't know the first thing about knitting, but I'm willing to bet that some of you do! Because of that, I thought this knitted pumpkin craft was a great one to share! Plus, the tutorial is very detailed and good for beginners.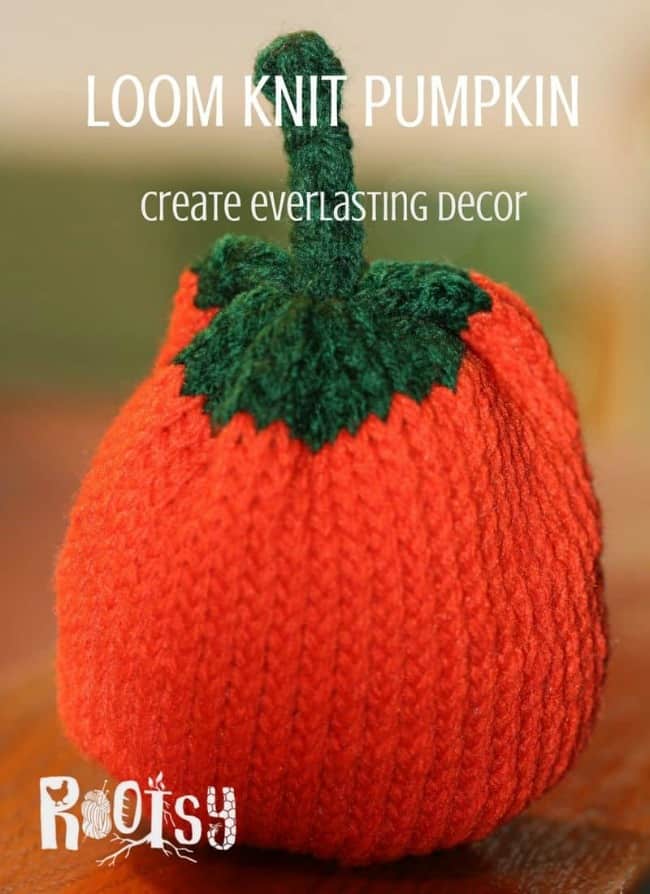 Button Pumpkin Craft by Adventure in a Box
Sweet and simple is the name of the game for this adorable button pumpkin craft!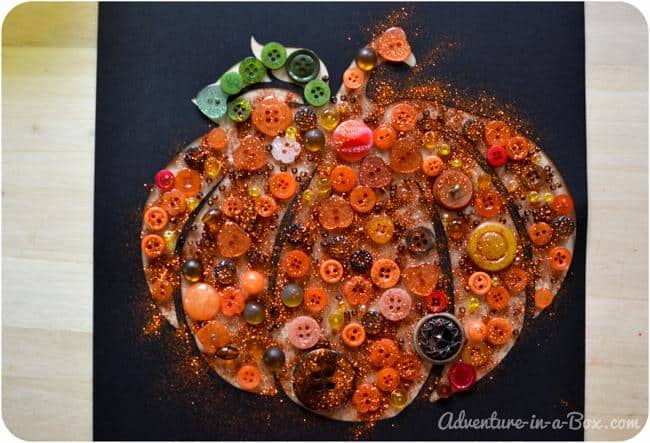 Felted Dryer Ball Pumpkins by Hearth & Vine
Oh my word – these little dryer ball pumpkins are too cute for words! Patti shows you how to make them (even if you've never needle felted before), and the result is darling!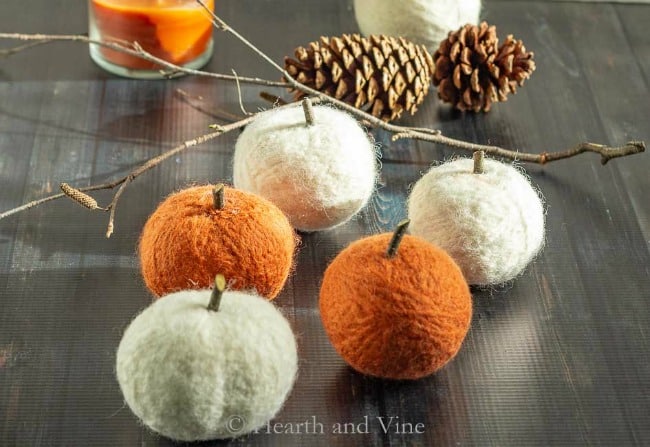 Bandana Pumpkins by Sadie Seasongoods
These sweet bandana pumpkins add a dash of vintage charm to your fall decor! Check out Sadie Seasongoods' detailed tutorial on how to make these cute pumpkins.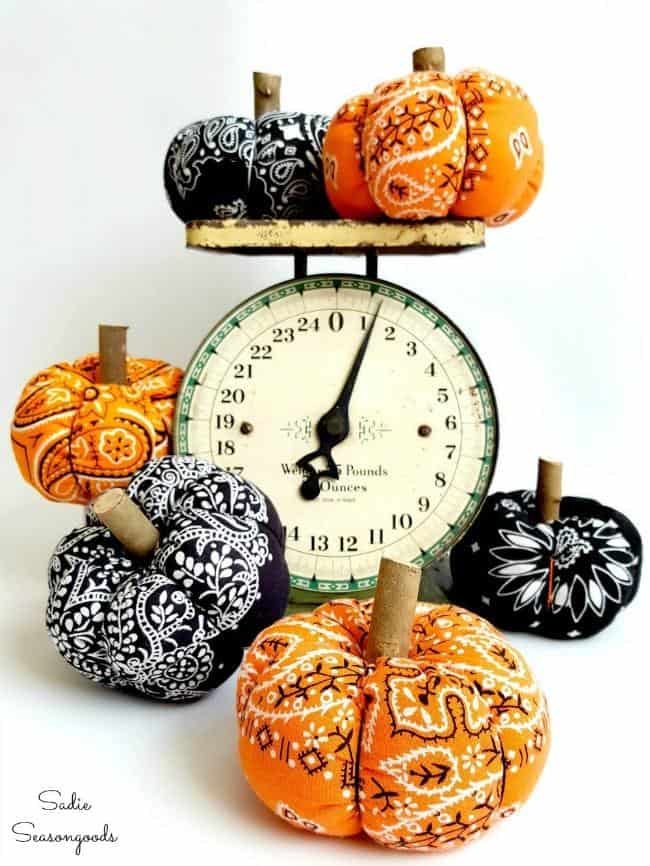 Bundt Cake Pan Pumpkins by Average But Inspired
Oh yeah, I've got another one of my pumpkin crafts in here! These little bundt cake pan pumpkins are the cutest! I love to display them in my kitchen every fall. See how to make them in my post!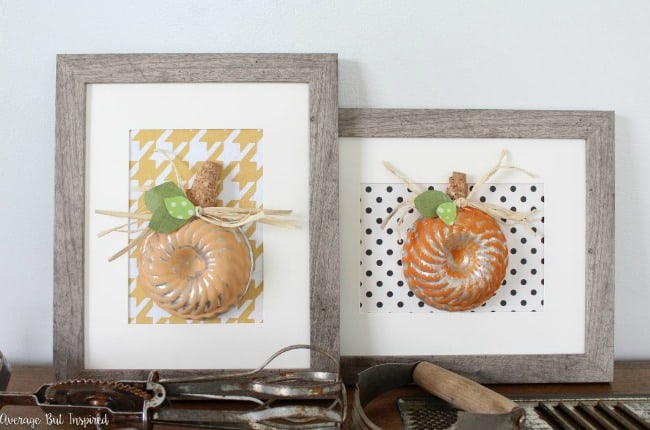 Paper Pumpkin Craft by Ann's Entitled Life
Don't you love checking out the scrapbook paper aisle to see what fun prints are in stock? (I can't be the only one!) Get some pretty paper and make yourself a whole patch of these paper pumpkins!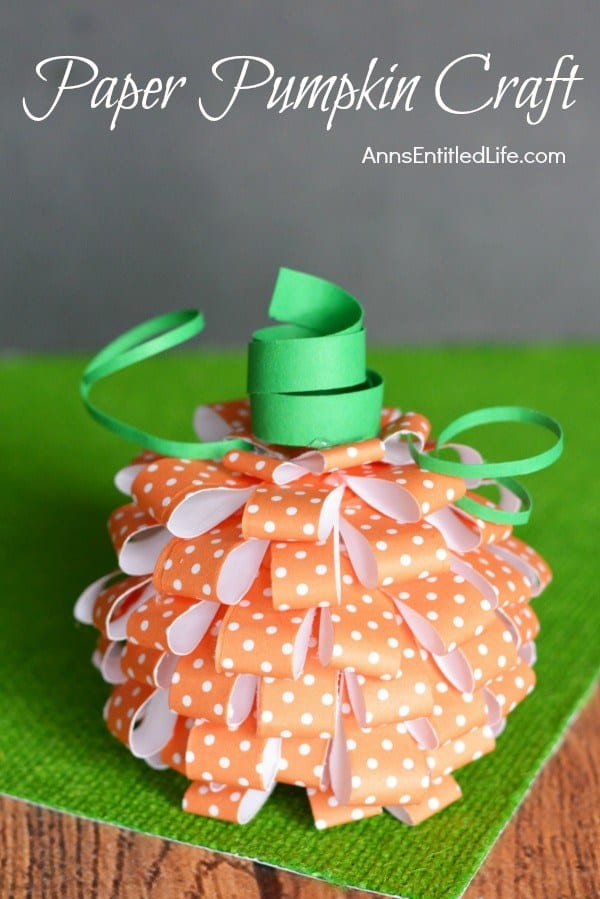 Ruffled Felt Pumpkin by Where The Smiles Have Been
Felt is one of my favorite craft supplies to work with because it lends such a homemade feel to any craft. This ruffled candy corn felt pumpkin is no exception! This just screams fall cuteness!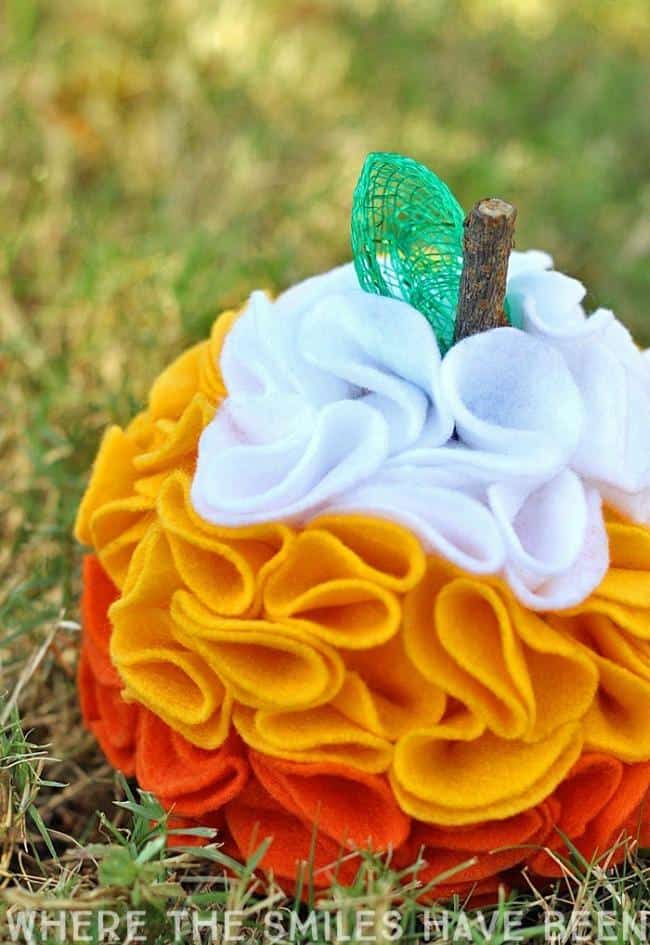 Scrap Wood Pumpkin by Making it in the mountains
Gather that scrap wood hiding out in your garage or basement and get to work crafting a farmhouse-inspired scrap wood pumpkin! Leave it neutral, stain it, or paint it – this pumpkin can be customized however you like!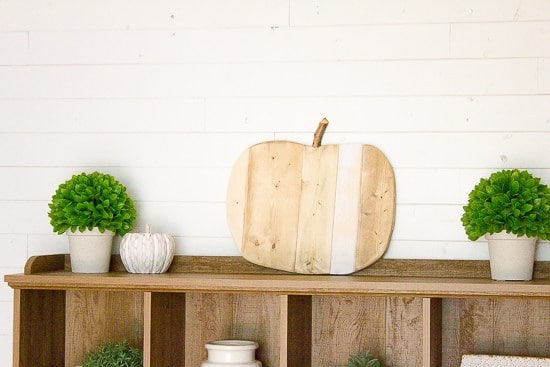 Paper Bag Pumpkins by This Ole Mom
This is another great pumpkin craft that would work well for a halloween party craft! It's easy and inexpensive and such a fun project!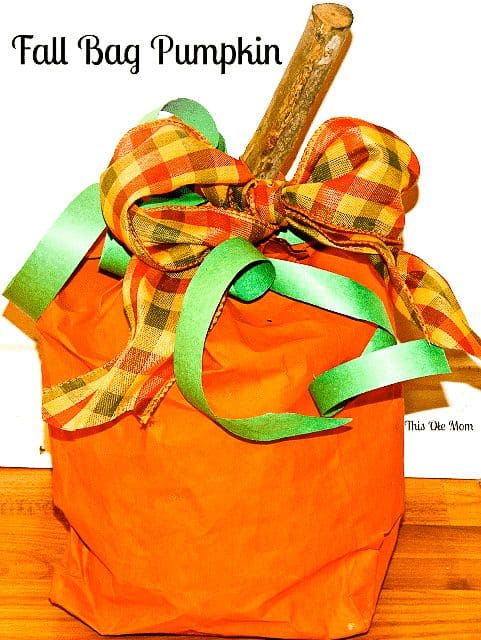 Natural Birch Bark Pumpkin Art by Little House of Four
For all of my neutral-loving friends out there, this pumpkin project is the one for you! Katie shows you how to create a piece of beautiful and natural pumpkin decor with birch bark.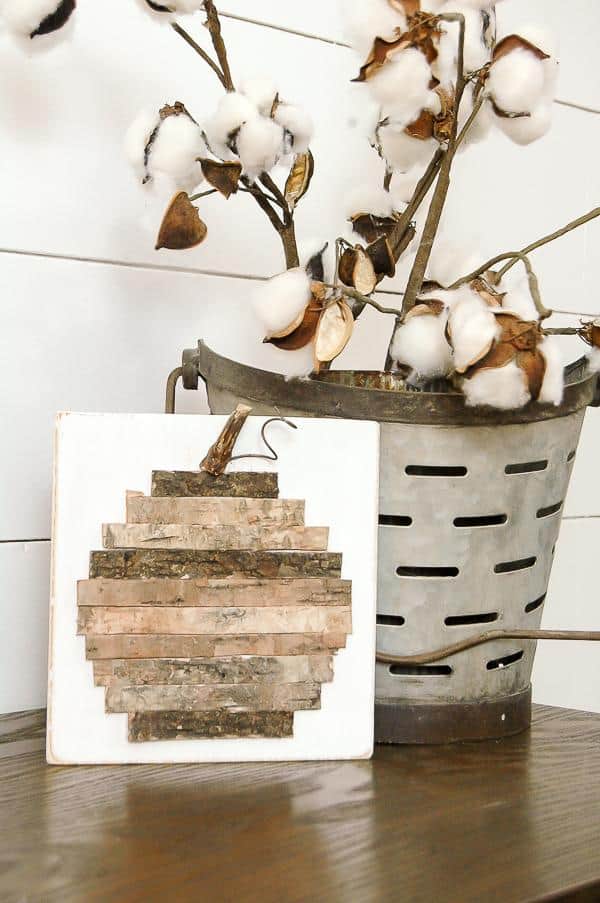 So there you have it – 20 fabulously unique pumpkin crafts you can make this fall! Which one is your favorite? Let me know which of these you'll be making in the comments below! And, don't forget to pin this image to Pinterest!