This is a sponsored post written by me on behalf of Coca-Cola® and Dollar General.  All opinions are 100% mine.
If you've visited my blog before, chances are that you know I have a deep, deep love for Coca-Cola® and Diet Coke®.  In fact, I refer to Diet Coke® as the nectar of the Gods.  It's pretty much my favorite.
In addition to loving that delicious, bubbly beverage, I also love decorating my Christmas tree with ornaments that have some meaning or special connection to me and/or my family members.  No generic ornaments for our tree!  So when I heard that Dollar General has a special Bottle Cap Topper that turns the Coca-Cola® limited edition holiday bottle into an actual ornament, I knew it would be a great addition for this Diet Coke® lover's Christmas tree!  And the best part (in my opinion), is that the Bottle Cap Topper and the limited edition holiday Coca-Cola® bottle are FREE with any purchase of two 20 oz. Sprite products at Dollar General!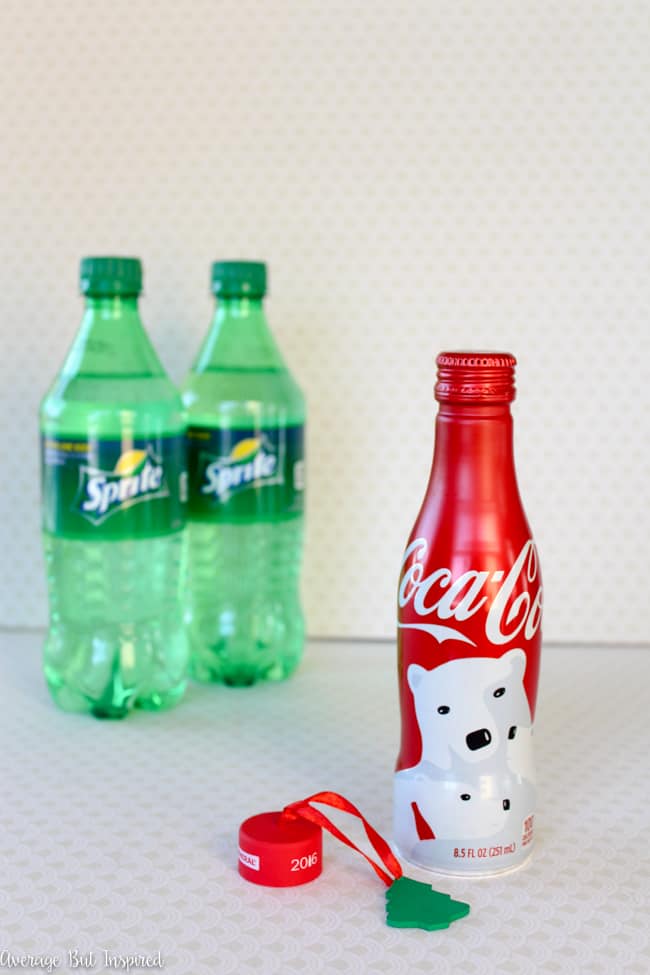 Friends, it could NOT be easier to turn this adorable bottle into an ornament!  Literally all you do is press the Bottle Cap Topper onto the bottle cap!  (If you don't believe me, visit Dollar General's website to see a video on how to use the Bottle Cap Topper!)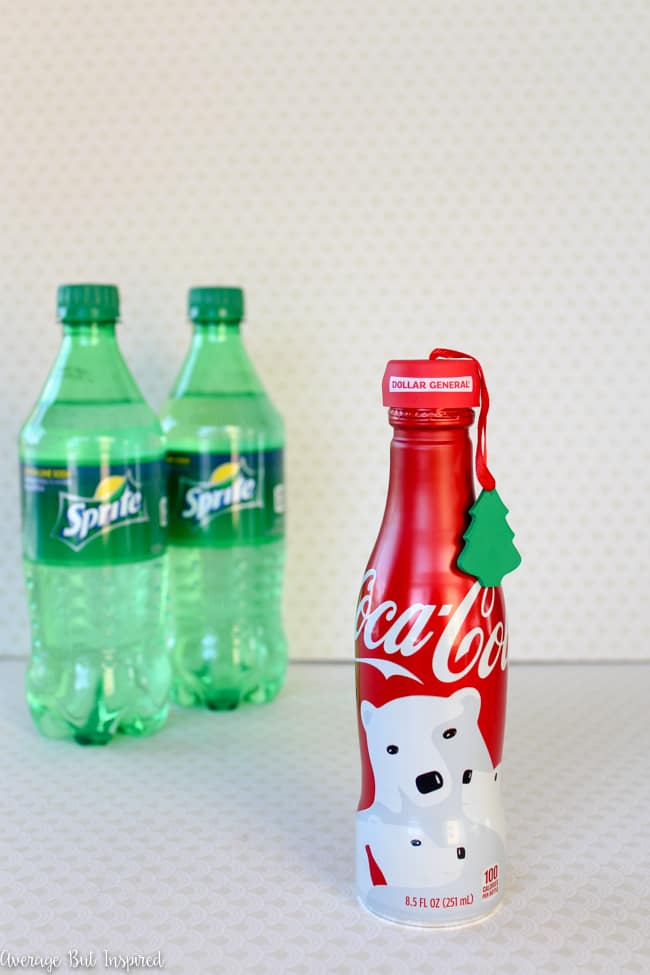 That is super cute on its own . . . but . . . well, you know me.  I kind of like to do things up a bit.  So while I was roaming the aisles of Dollar General, I picked up some extra Christmas decorations to add a little flair to my Coca-Cola® bottle ornaments.  Tinsel ribbon, jingle bells, and sparkly snowflakes . . . perfection.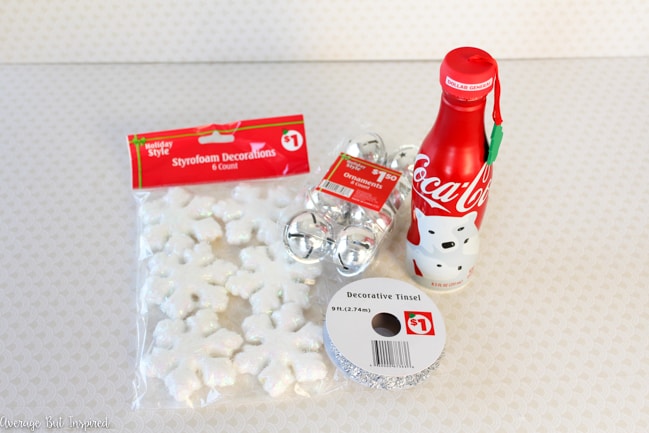 And then these totally cheesy (but perfectly appropriate for these ornaments) sayings started popping into my head, and I decided to make some cute tags to hang on the ornaments as well.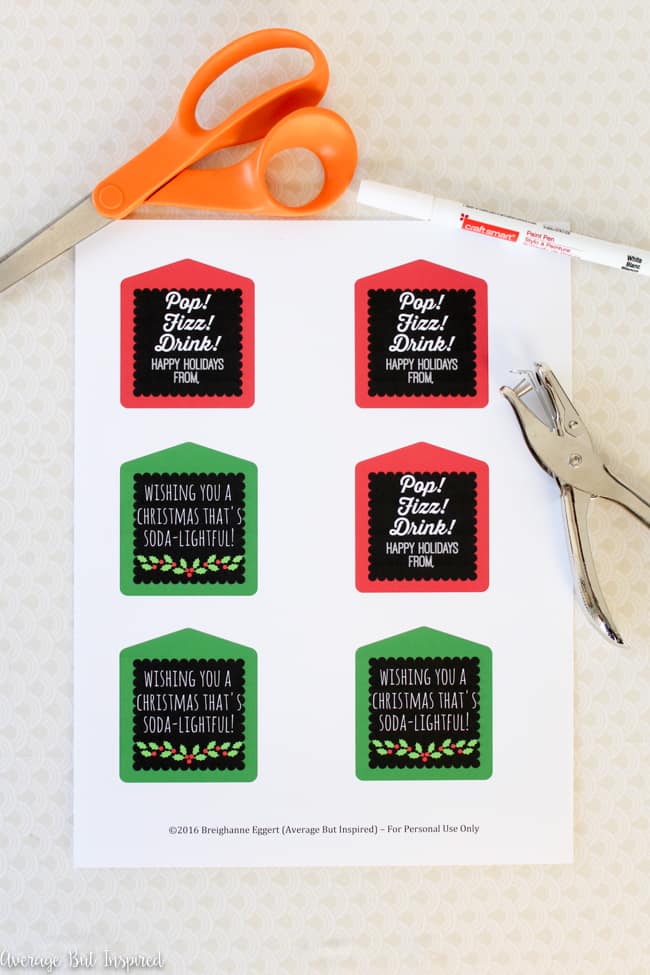 These little gift tags are super cute on the Coca-Cola® bottle ornaments if you're giving them as a gift!  If you'd like a set for yourself, you can download them for free RIGHT HERE!
Once I had all of my supplies ready, I decked out my Coca-Cola® bottle ornaments!  I added tinsel ribbon, a jingle bell, and a gift tag to one, and tinsel ribbon, a snowflake, and a gift tag to the other.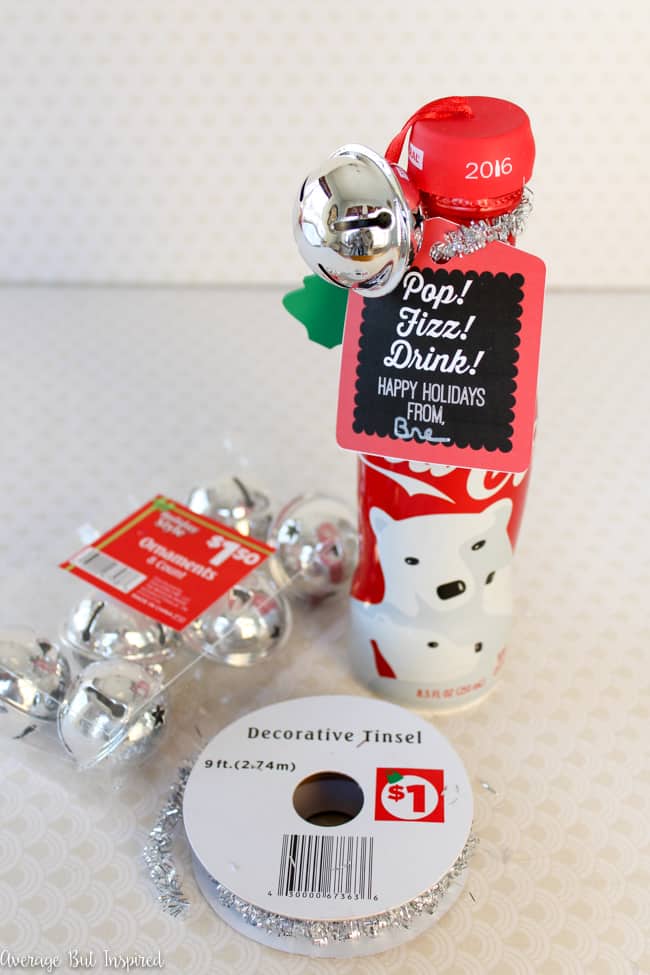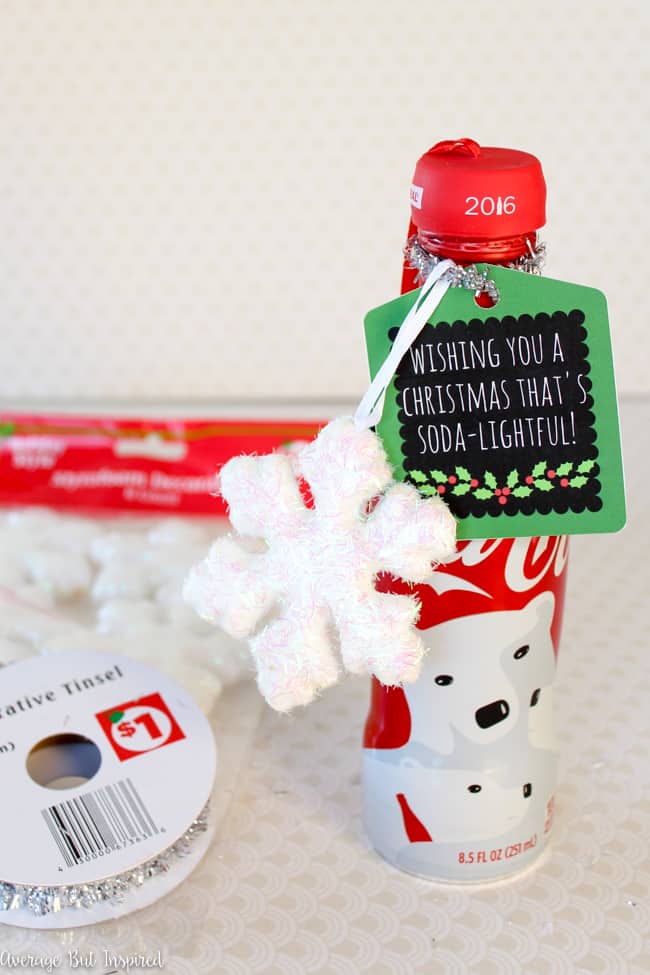 They're so cute!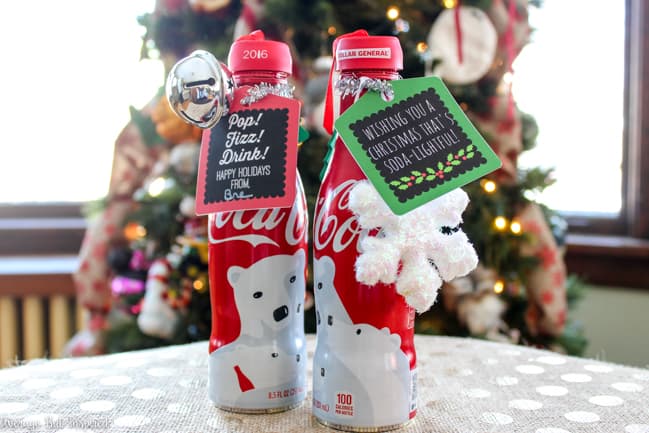 And they're even cuter on the tree!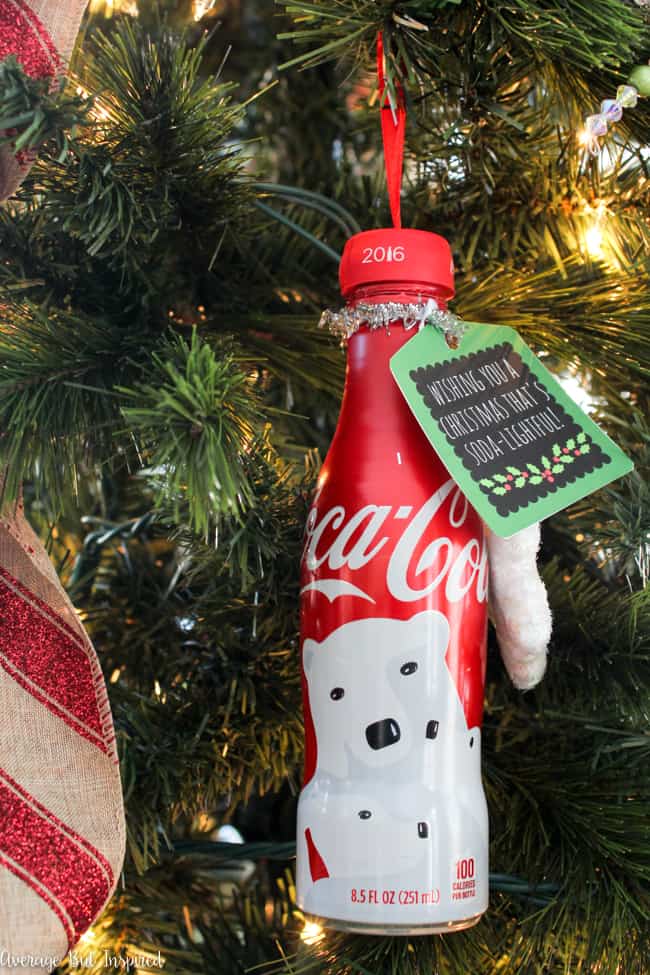 This Coca-Cola® lover is happy to have one of her favorite things hanging on the tree – right there for all to see.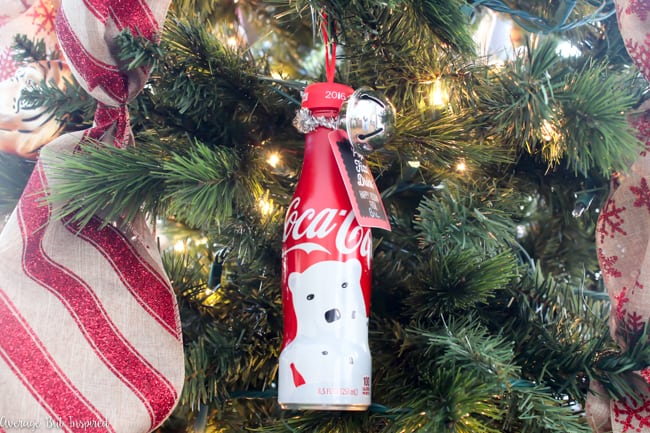 Think about picking some of these up during your next trip to Dollar General.  How cute would they be as part of a teacher's gift or a neighbor gift?  Any Coca-Cola® connoisseur would appreciate one!  And please "pin" this post to help share this idea!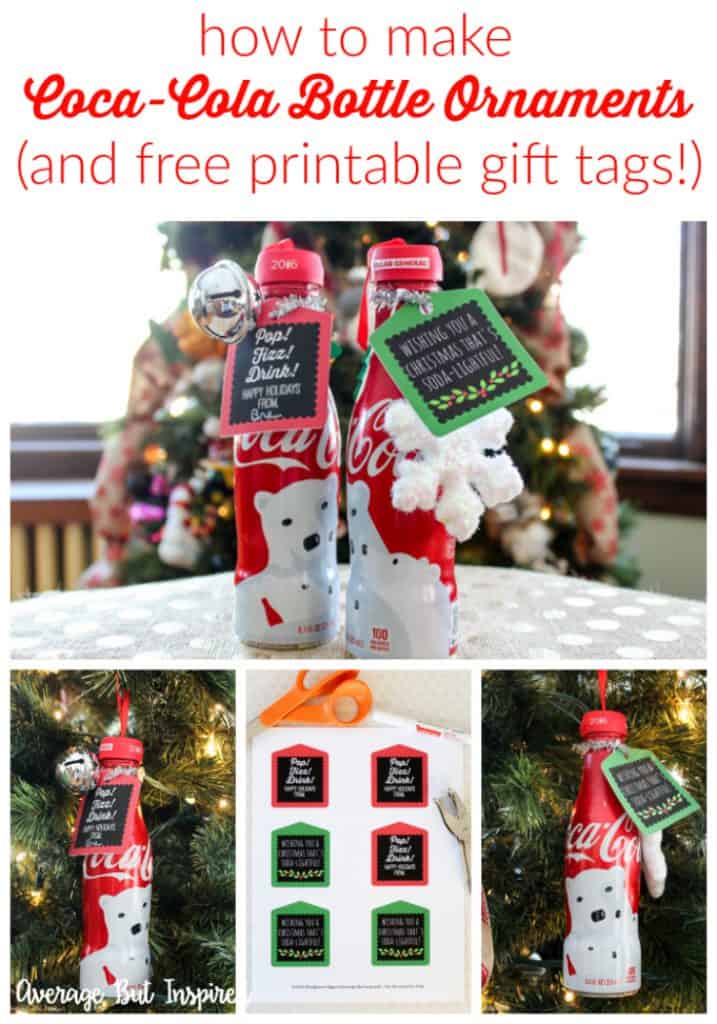 Wishing you all a Christmas that's "soda-lightful!"
-Bre