Hey friends- Thanks for your love on my DIY American Girl Doll Bed that I made for the Monthly DIY Challenge earlier this week.  I had so much fun with my first "real" building project and I'm glad you liked it, too!  Now, since Valentine's Day is just around the corner, I wanted to share my version of a Valentine with YOU; it's a free printable that's available in two color combos, and honestly, I think you could display it all year!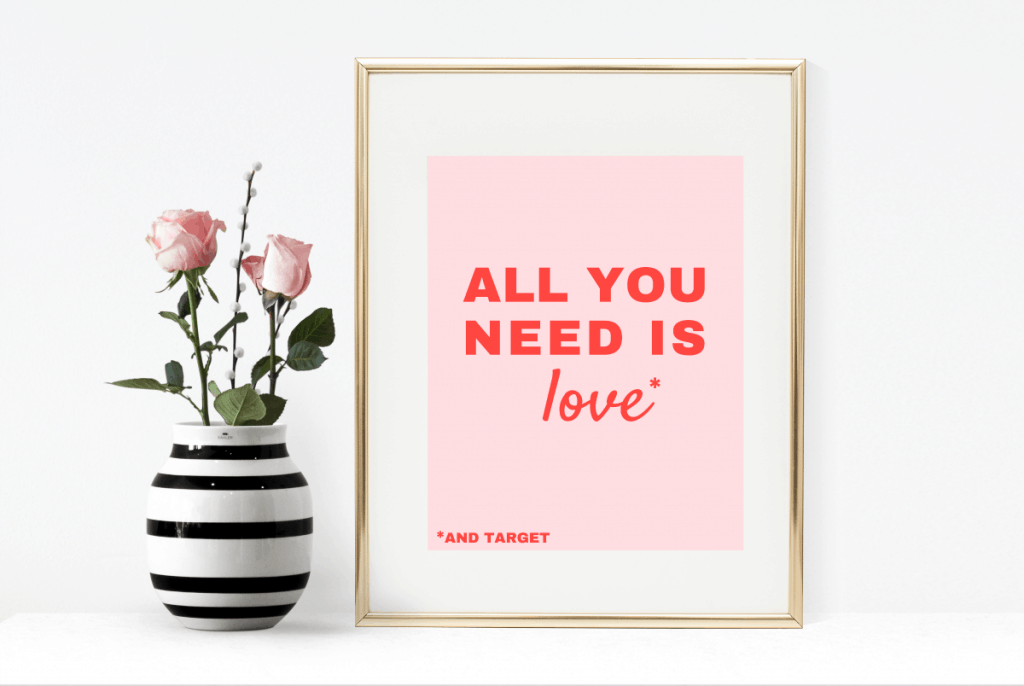 I got the idea for this print the other day when I picked up my son from preschool.  His teacher said to me, "I saw you walking into Target the other day and you had the biggest smile on your face.  I could tell you were going to your happy place."  HA!  It's totally the truth.  I looooooove Target and regularly find excuses to go there.  (On that particular day, my son needed a new set of Pokemon cards (I made him pay for them himself, by the way), so we really needed to get over there.)
And let's be honest, I am not the only one who feels this way about Target.  Most women I know share this affection for the big box retailer in red.  I bet you're one of them.  So download a copy of this All You Need is Love 8×10 printable in the color combo of your choice, print it at home or at your local print shop, pop in a frame and enjoy!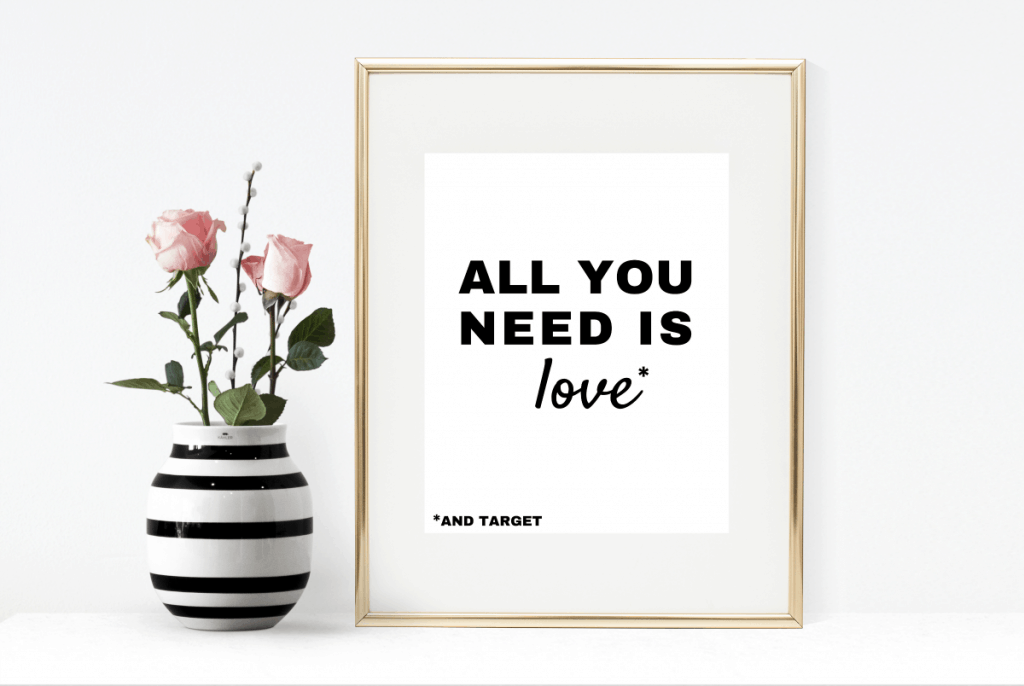 This would be a fun gift to give your girlfriends for Valentine's Day, too!  Just click here to download:
Love and Target Black & White Print
Love and Target Pink & Red Print
These prints are for personal use only, please!  I hope you enjoy them!  Please "pin" to share the love!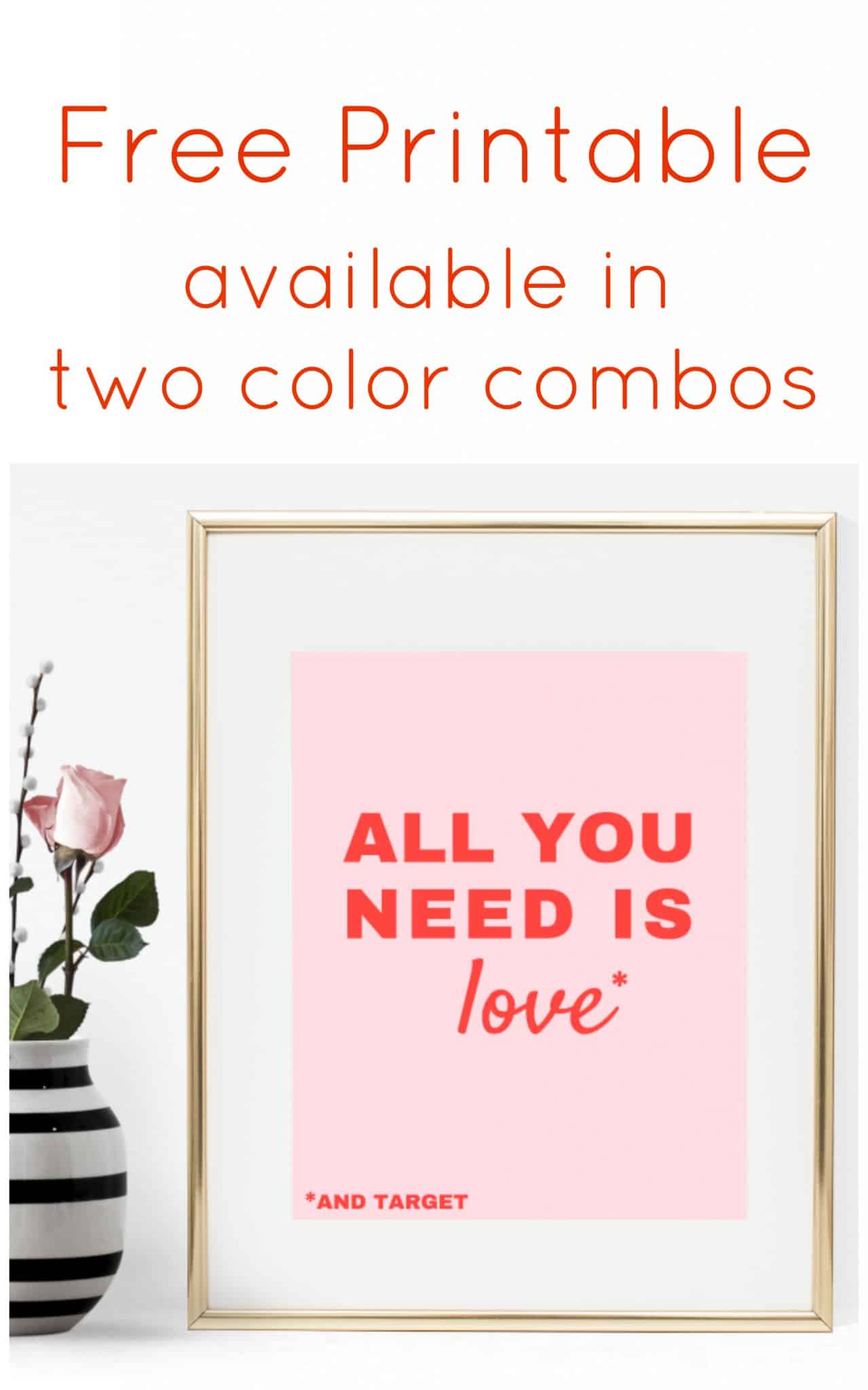 Love and Target; what more could a girl need?
Happy Valentine's Day, friends!
Bre