Putting a twist on the Taylor Swift classic right there in that title, folks.  (Hey, I had to figure out a way to make this week's One Room Challenge post kind of fun.)  Last week I showed you the embarrassing "before" photos of my bathroom (my mom actually told me I was "brave" for sharing those with the world!), and the plans for how I am going to give it a makeover in just six weeks, and this week I have some progress to share and my to-do list for my first time as a linking participant in the One Room Challenge!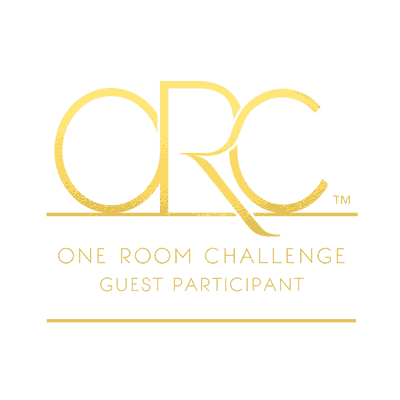 To give you a little reminder, here's the design board for my master bathroom makeover.  I've already made some changes to this plan, but nothing too drastic.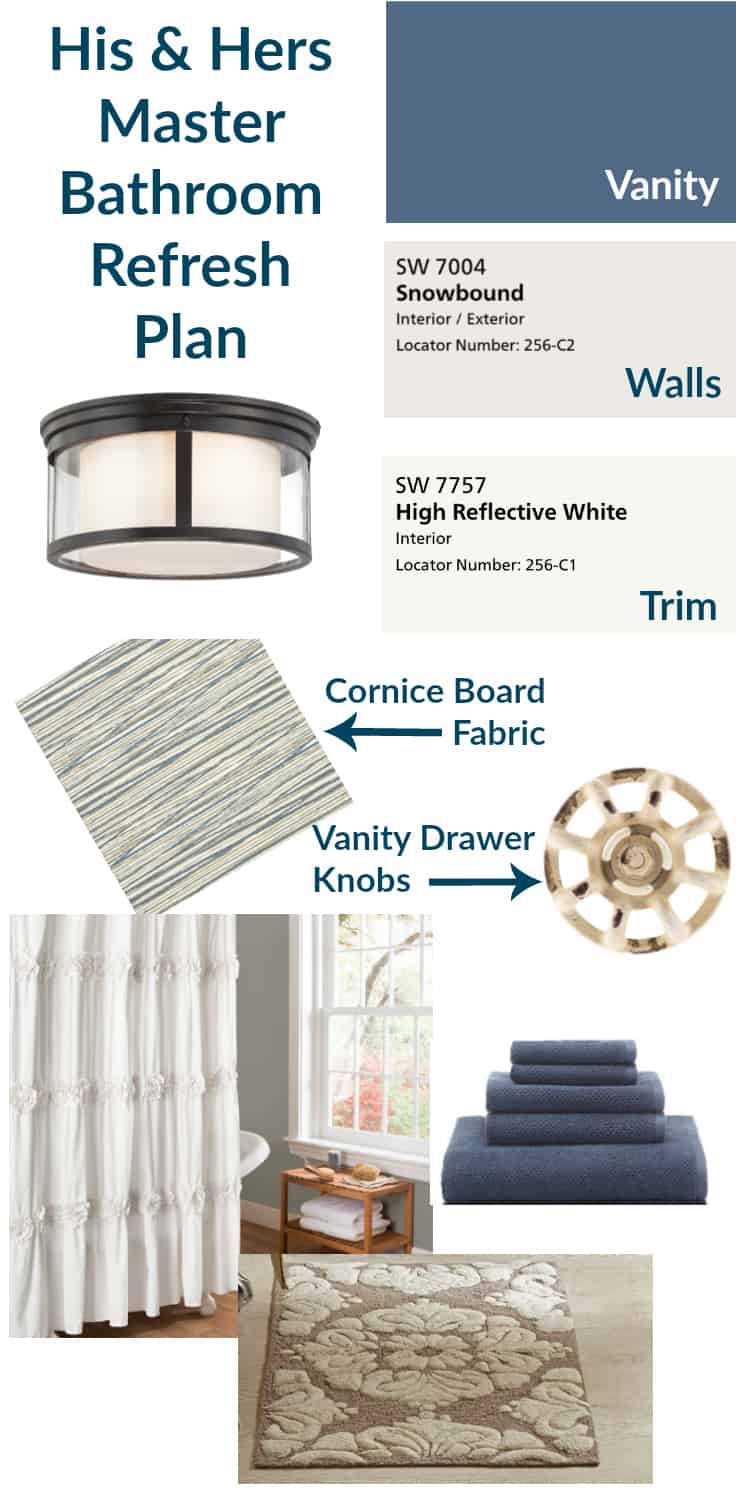 This post contains affiliate links.  To read my full disclosure policy, please click here.
Sources: Vanity Paint | Wall Paint | Trim Paint | Cornice Board Fabric | Vanity Drawer Knobs | Ceiling Fixtures | Shower Curtain | Towels | Rug
Now, to get to the point of having these pretty finishes installed, I had to do quite a bit of dirty work over the last week.  The first job that I tackled was fixing the hole in the wall that had been there for seven years!  (YES.  SEVEN YEARS.)  I watched this video about 87 times before I worked up the courage to patch my own drywall.  It wasn't the easiest thing I've ever done, but I didn't totally ruin the wall.  And hey, there's no longer a hole in it, so it's a definite improvement.  I have to admit that I am really proud of myself for doing that job all by myself!  I kept saying "girl power" really loudly so my kids would hear me and be like "yeah, my mom's awesome."  (Note: they did not say that.  Nor do they think that – I'm sure.)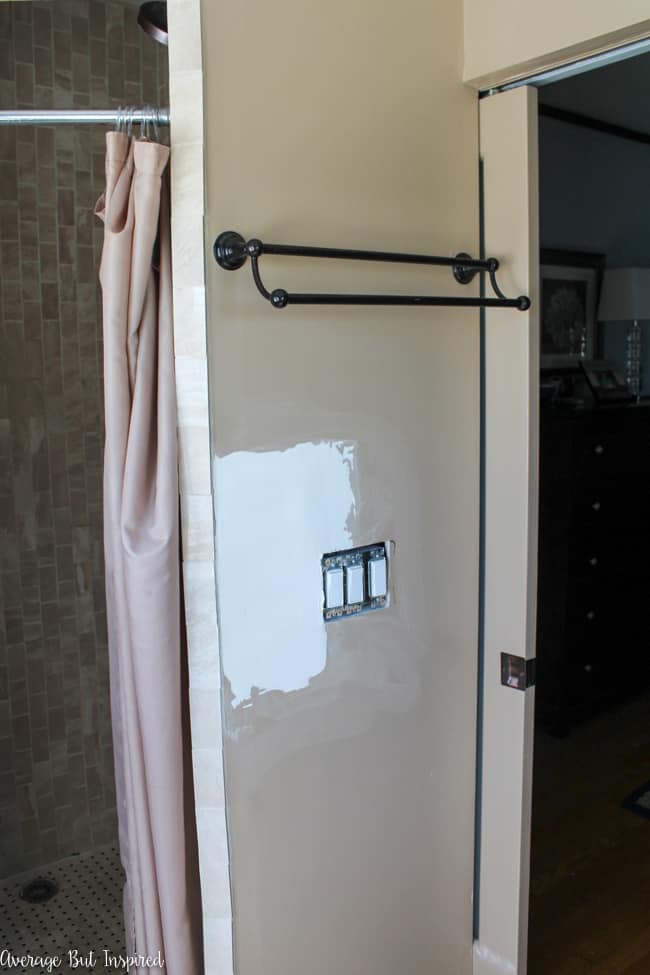 Next up, I got down and dirty with the mildew on the ceiling.  So nasty.  Despite the fact that this master bathroom has two fans, it still has a big mildew problem.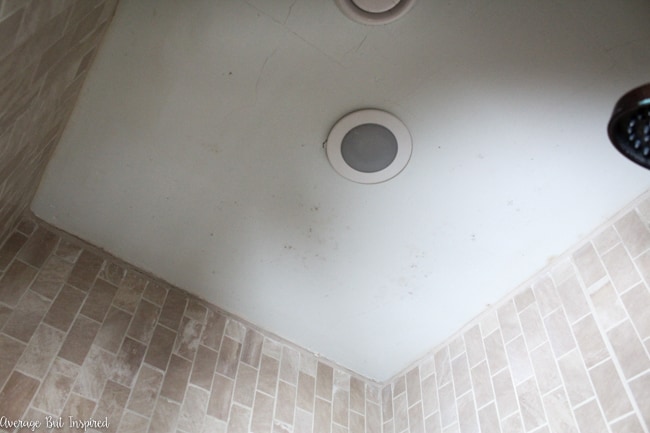 I first washed the ceiling down with a solution of 1 part bleach, 3 parts water, but that wasn't strong enough.  When I took the Lysol mold and mildew remover and shot it all over the ceiling, the mildew disappeared in an instant!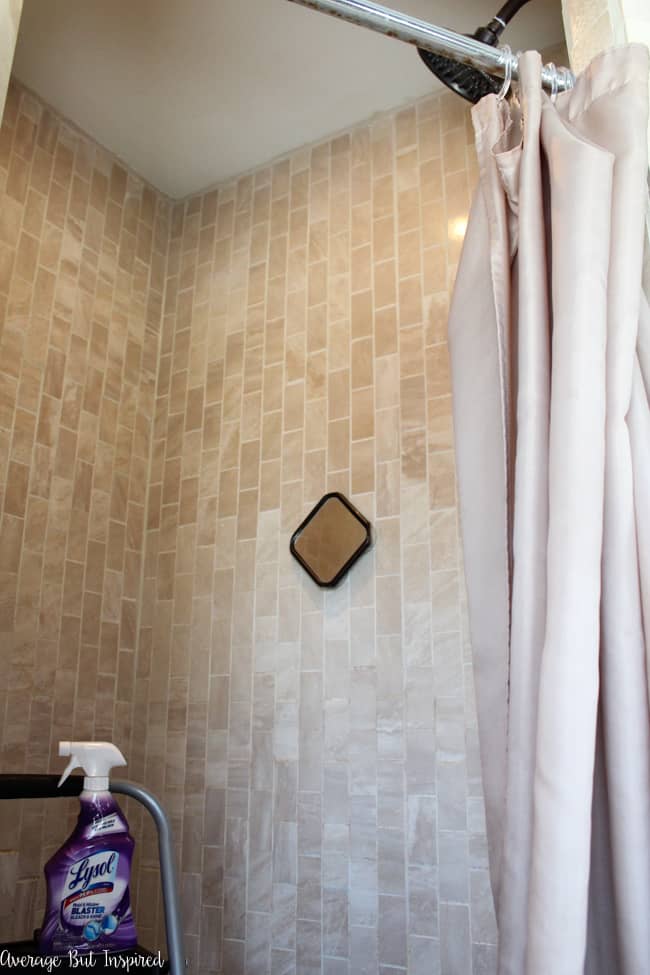 Problem solved!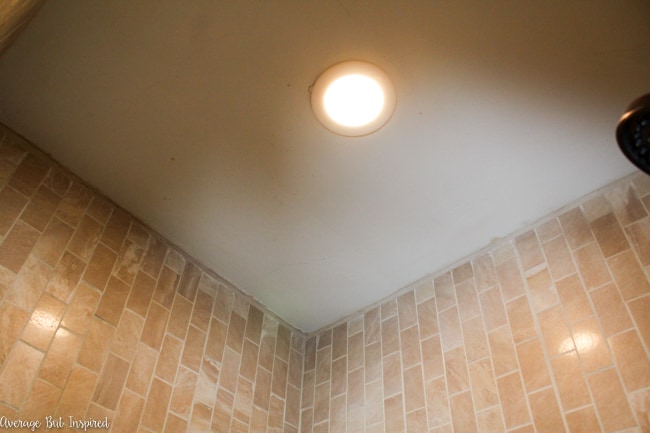 After it had sufficient time to dry, I then scraped the areas of the ceiling that were flaking off and patched those up.  Then I used special mildew-resistant ceiling pant to repaint the entire bathroom ceiling.  I really hate painting ceilings!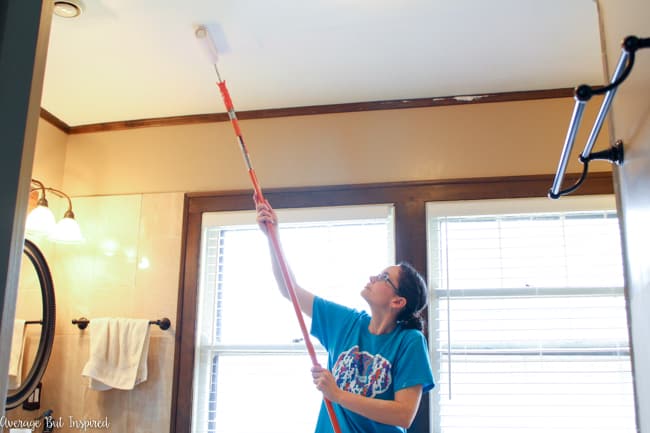 It definitely looks so much better now that it's not flaking off and covered in mildew!  And it's about three shades brighter, which I love.
I feel like this was some good progress for Week One of the One Room Challenge, but there is still A LOT left to do.  Here's my to-do list:
Patch drywall
Scrape ceiling
Re-paint ceiling
Paint moulding
Paint windows
Paint walls
Paint pocket doors (or maybe replace these . . . )
Re-stain window sills
Change light fixtures
Paint vanity
Make cornice boards for over windows
Create art to replace mirror near toilet
Tailor shower curtain to fit non-standard shower entry
Shop for decor for bathroom
I am actually loving having a deadline for this bathroom makeover.  Usually I let projects drag on forever, so this is good for me!  I'm excited to show you my progress next week – hopefully there will be something a little prettier to show you.
Anyway, thanks for following along with me!  Also, please make sure to see what other One Room Challenge linking participants accomplished this week!
-Bre
YOU MIGHT ALSO LIKE TO SEE WEEK ONE OF MY MASTER BATH MAKEOVER