Two weeks ago my family and I went to Colorado for a vacation and family reunion, and I have not been able to get my you-know-what together to get anything done on this blog!  It's like my brain is still on vacation!  No creativity happening up there at all.  I think I left it all in the mountains.
That being said, I did have a blast putting together a new video tutorial that shows you just how fun it is to do nail polish marbling!  I made these beautiful marbled Christmas ornaments last year, but it was hard to show just how cool this technique is through photos.
So . . . I snagged a white ceramic bowl and nail polish at Dollar Tree and brought this project to life!  Click to watch the video and be mesmerized!  And then keep reading for three great tips that will make nail polish marbling even better for you!

Now, here are the tips I promised:
Tip One:  get some disposable latex gloves to keep your hands polish free while doing this.  I wish I would have had some on hand!
Tip Two:  wipe off any stray nail polish (like I had on the inside of my bowl), with nail polish remover.  It comes right off!
Tip Three:  if you want to wash your marbled object in the dishwasher, coat the marbling (once dry), with two or three coats of dishwasher safe Mod Podge!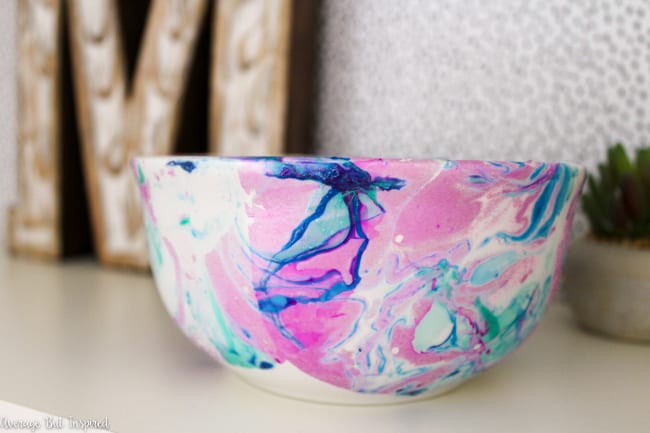 Nail polish marbling is so fun and so easy!  If you enjoyed this video tutorial and my nail polish marbling tips, I'd appreciate it if you would "pin" this post so others can find it, too!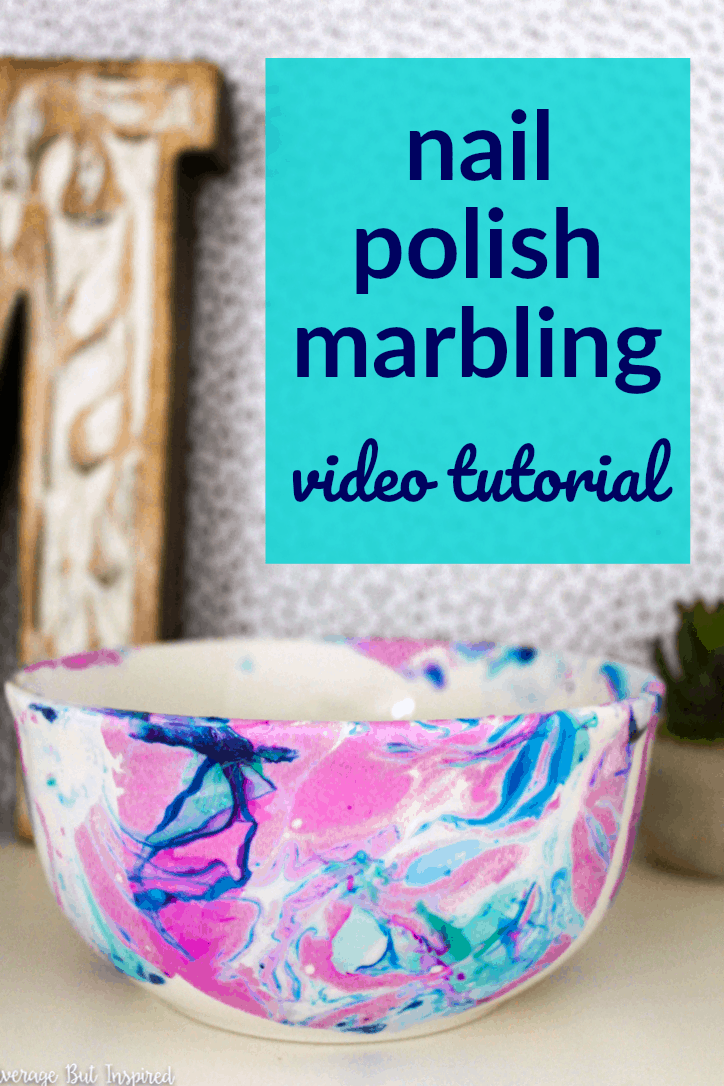 -Bre