Valentine's Day – are you in the "love it" or "leave it" camp when it comes to this holiday? As you can guess, I'm on the side of "love it," because it's such a cute holiday! Because of that, I wanted to share a quick and adorable Valentine's Day craft that you can make for yourself or to give away as a sweet gift. These Easy DIY Scrap Wood Valentines are a great way to use up any wood scraps you have stashed, or are very inexpensive to make with craft wood from the store!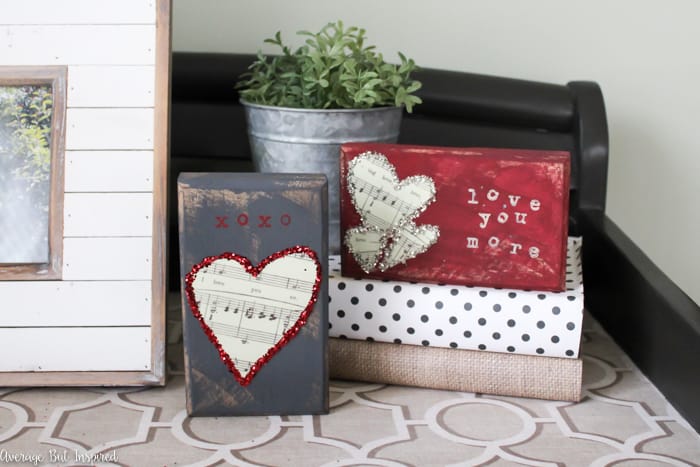 Plus, you can customize this project to match your own personal taste, so you don't have to make yours quite as "rustic" as mine!
Supplies Needed for Scrap Wood Valentines
This post contains affiliate links. To read my full disclosure policy, please click here.
Instructions for Making Scrap Wood Valentines
The first step of this project is optional, but if you'd like, you can stain your wood piece prior to painting it. I stained my wood so that I could give it a distressed look with some of the stained finish peeking through the paint. I used my favorite stain wipes for this part because the stain dries quickly and is odorless!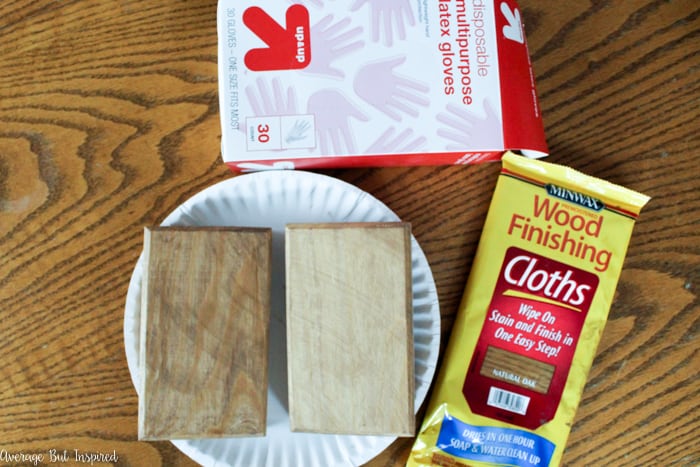 After the stain dried, I dry brushed chalky finish paint onto the wood blocks. I did a streaky application so that the stained finish would show through in parts.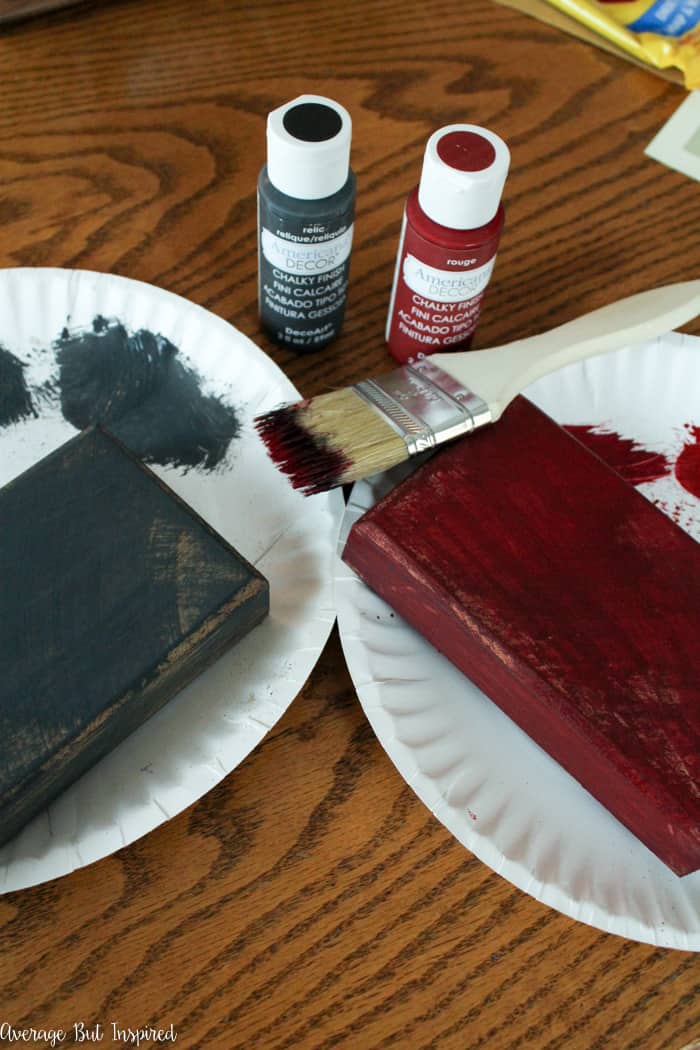 While the paint dried, I printed out this sheet music onto a piece of cardstock. (Tip: the New York library has digitized thousands of publications within the public domain and made them available for free! That's where I found this sheet music.) Then I drew a hearts on parts of the lyrics that talk about love and all that good stuff, and cut them out.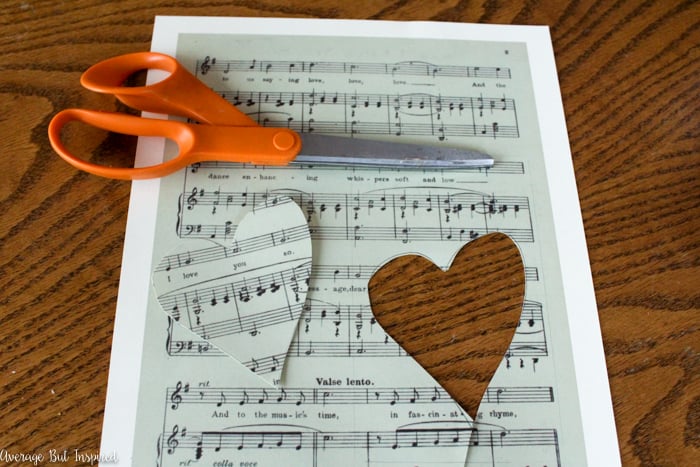 Next, I attached double-sided permanent tape to the back of the hearts, and pressed them onto my wood blocks.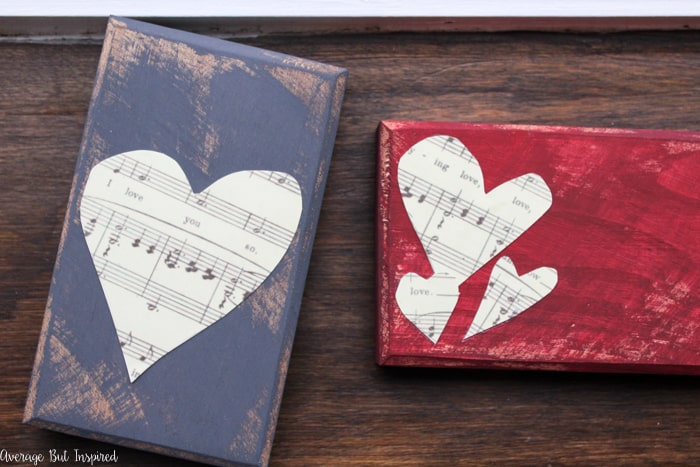 I then used letter stamps to put some sentimental sayings onto the blocks with paint. I made my lettering a bit uneven to give an imperfect and rustic look, but you can definitely make yours look more refined!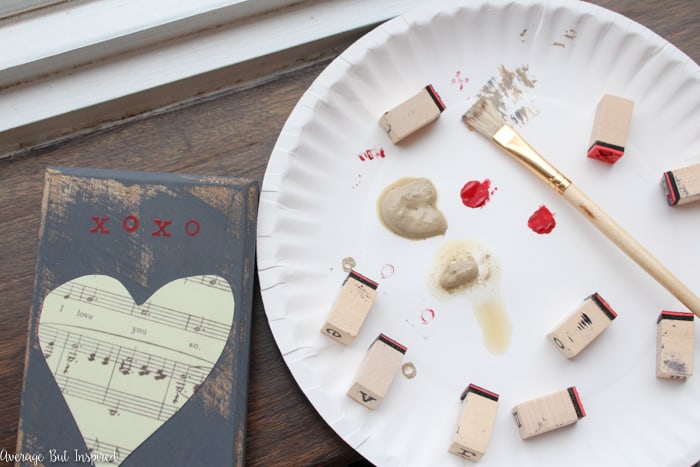 Once that paint dried, I outlined the paper hearts with glue, and sprinkled glitter onto that. Even though I was going for a rustic look on these wood scrap valentines, I had to add a little sparkle. That's just me.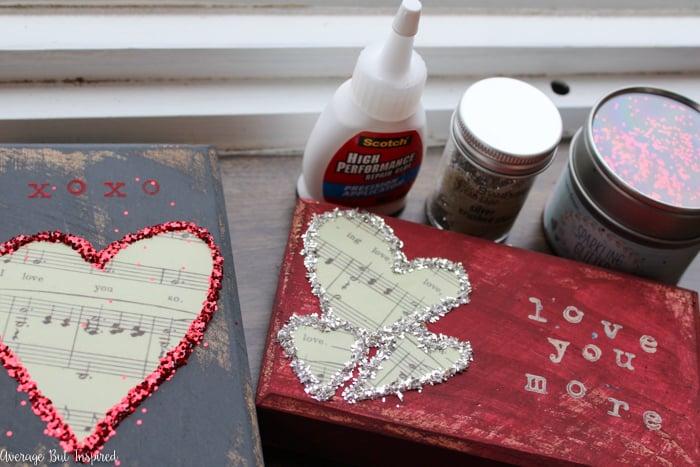 And that is all it takes to make these adorable scrap wood valentines that you can display in your home throughout the holiday, or give to a friend as a special little gift. So sweet, right?!?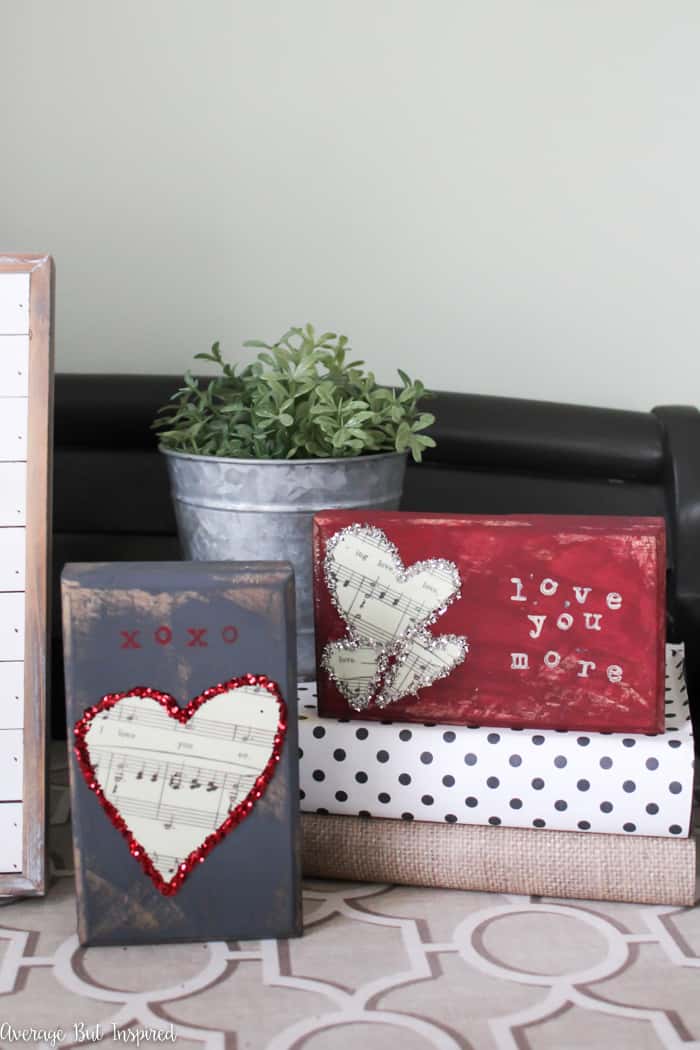 I made this project on FB Live, too, so check out the video!
And, if you're looking for some other Valentine's Day project ideas, check out my Holidays Project Gallery!
-Bre
You May Also Like this DIY Modern Metal Wreath Project!