Admittedly my decor style is not modern (I gravitate more toward vintage looks), but something about the simplicity of modern decor elements appeals to me – especially after the excess of the holidays! So this DIY Modern Metal Wreath is a perfect decor craft for this time of year, and one that can easily be modified for any other time of year, too!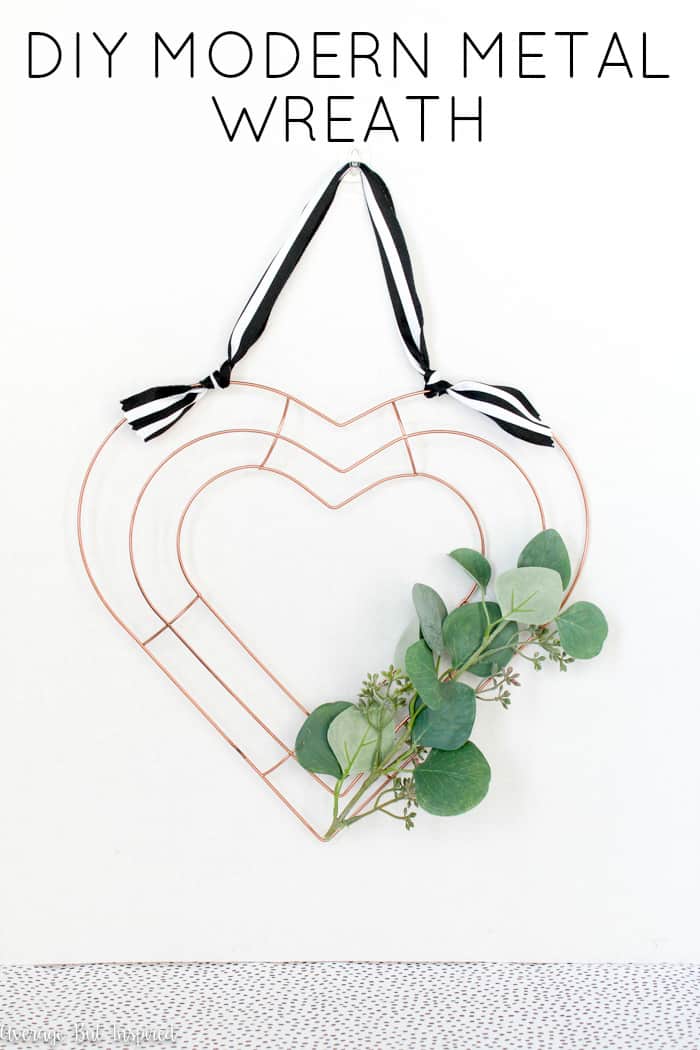 In this post I created modern metal Valentine's Day wreaths, but round wreath forms can be used if you don't want a heart-shaped wreath!
Supplies Needed to Make a Modern Metal Wreath
This post contains affiliate links. To read my full disclosure policy, please click here.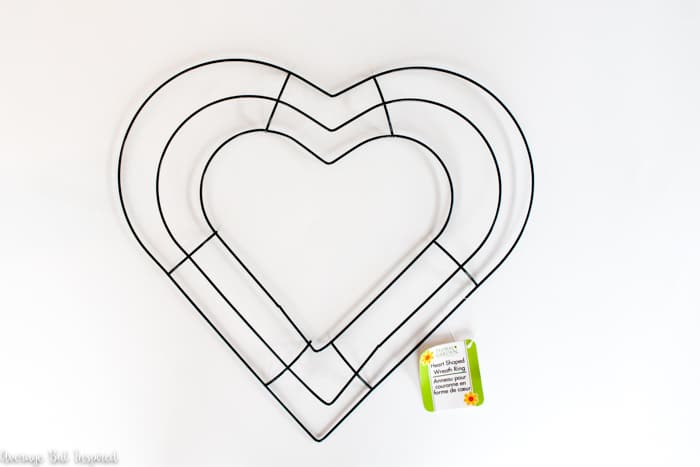 How to Make a Modern Metal Wreath
Begin by spray painting the metal wreath form in the color of your choice. If you're going for a modern look, I think gold, rose gold, or copper (like I used), will look great! I spray painted my wreath forms in the middle of winter by putting them on a piece of cardboard, spraying them outside, and then running back inside with them super fast so they could dry inside! Desperate times call for desperate measures!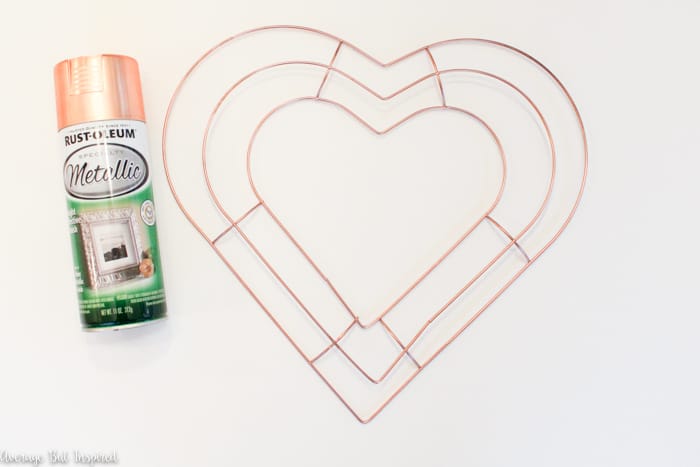 After the spray paint dried, I attached faux eucalyptus to the wreath forms with floral wire.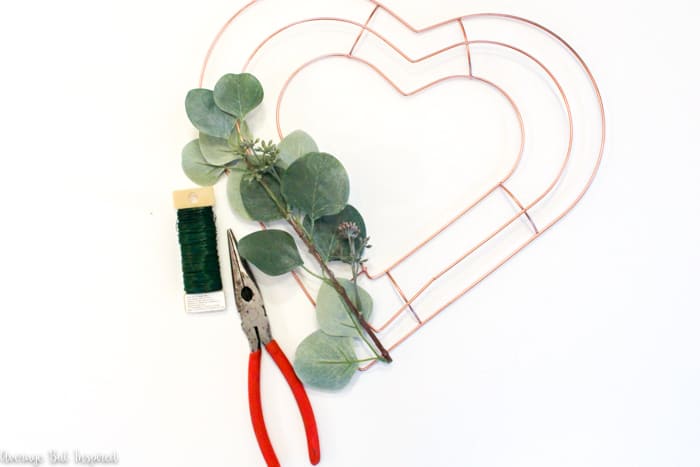 Because there isn't a lot for the wire to attach to, I reinforced the eucalyptus attachments with hot glue.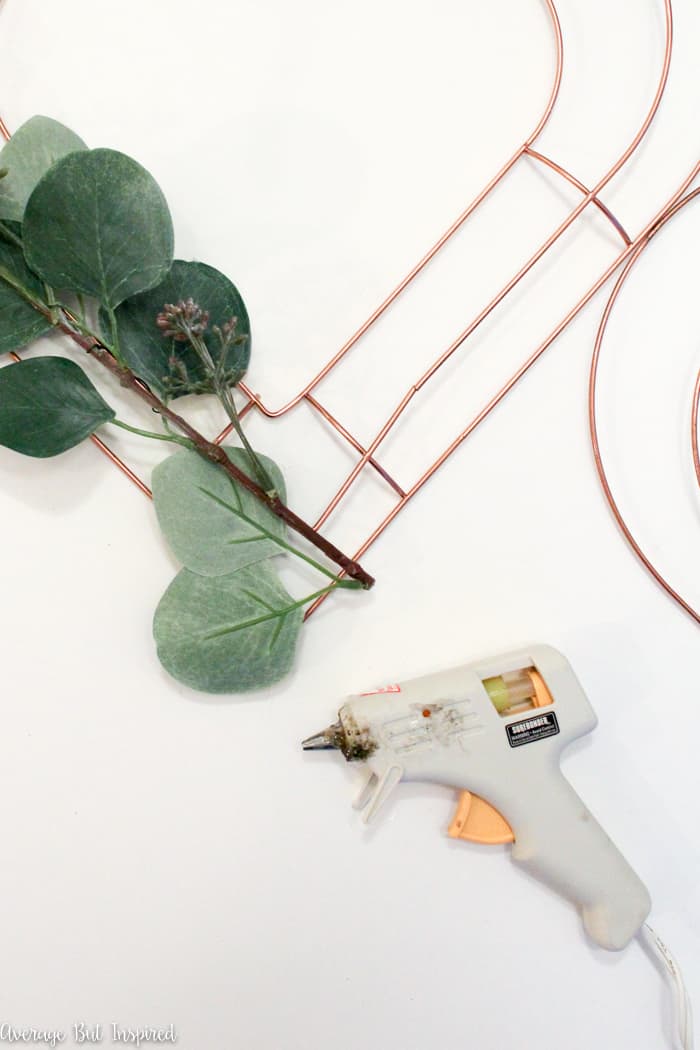 Finally, I tied modern black and white stripe ribbon at the top so that the wreaths could hang easily (and look cute)!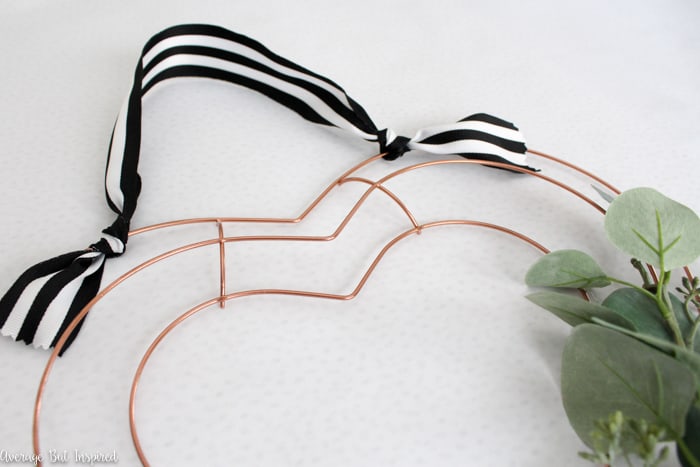 That is it!! So super easy to turn a cheap wreath form into a modern wreath for your home!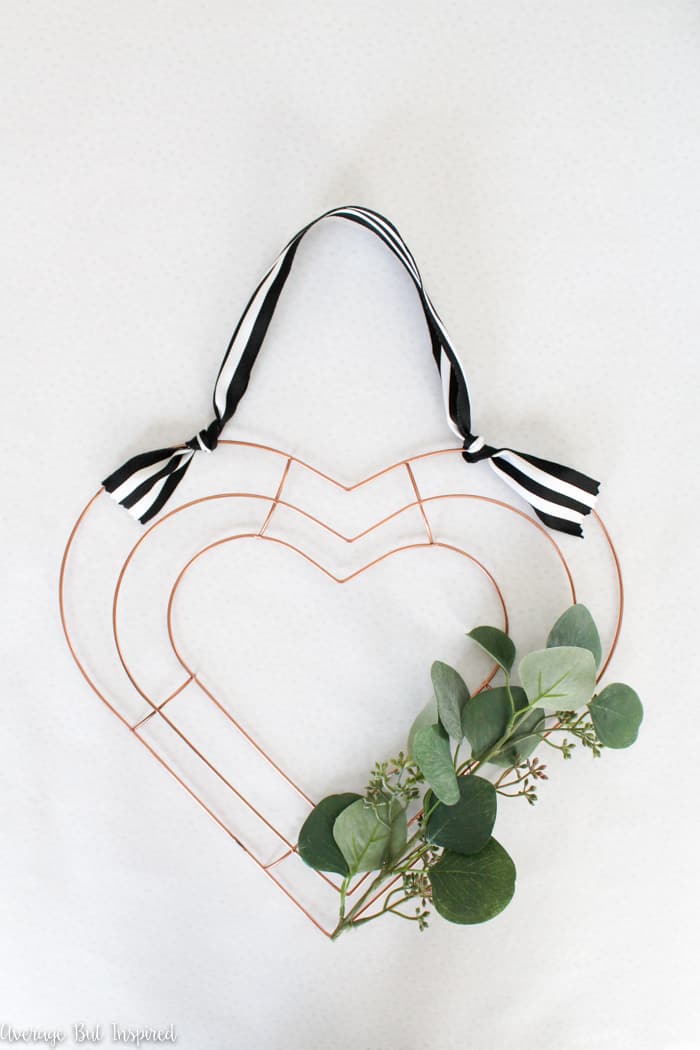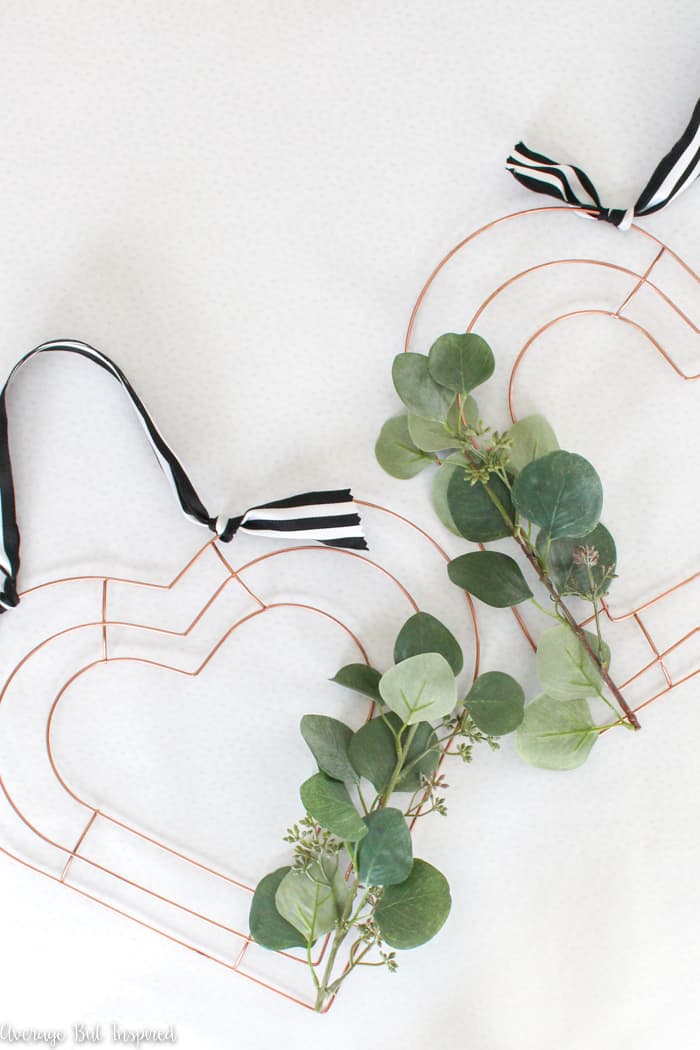 Wouldn't these heart-shaped wreaths be cute as wedding decor, too? (I totally have weddings on the brain since we're knee deep in my sister's wedding planning!)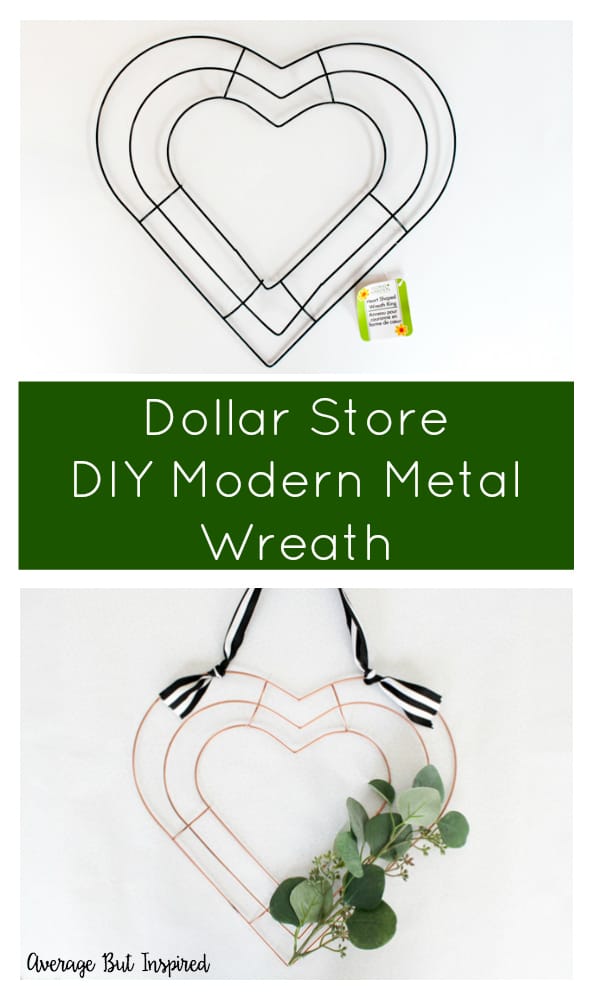 Let me know what you think of this easy way to use a wreath form in the comments below. I love hearing from you!
-Bre