A couple of years ago my husband and I magically had a babysitter on a Saturday afternoon and we ended up at Goodwill.  For the life of me, I cannot remember why!  That is such a strange place to find yourself on a "date," though, so there must have been a reason!  Anyway, on that day I picked up these mini Jello molds because I thought they were cute and a bargain at .50 a piece.  A totally random find on a totally random date.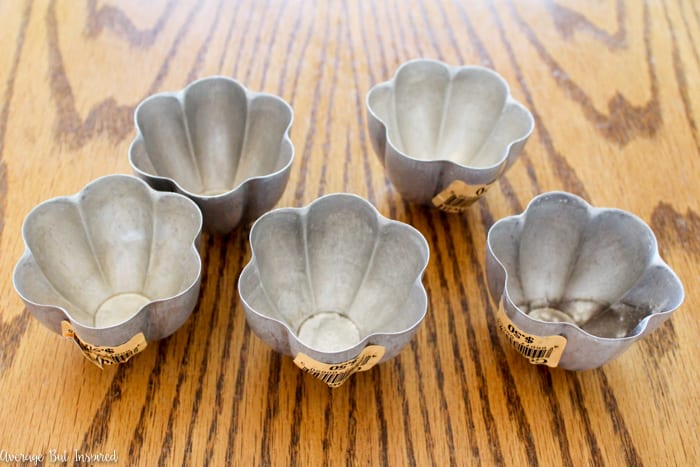 At the time, I didn't know they were Jello molds – I thought they were mini baking pans.  Fast forward to a couple of weeks ago when I found these little guys in my project stash, and some valuable internet detective work revealed that these are, in fact, Jello molds.  I knew that these Jello molds and some adorable faux succulents I got at Dollar Tree were a match made in Heaven.  And that, my friends, is how I came up with this Upcycled Mini Jello Mold Planter Tray.
This post contains affiliate links.  To read my full disclosure policy, please click here.
I started by staining a scrap wood board with my favorite stain cloths.  I love these because they're very low odor so I can stain indoors!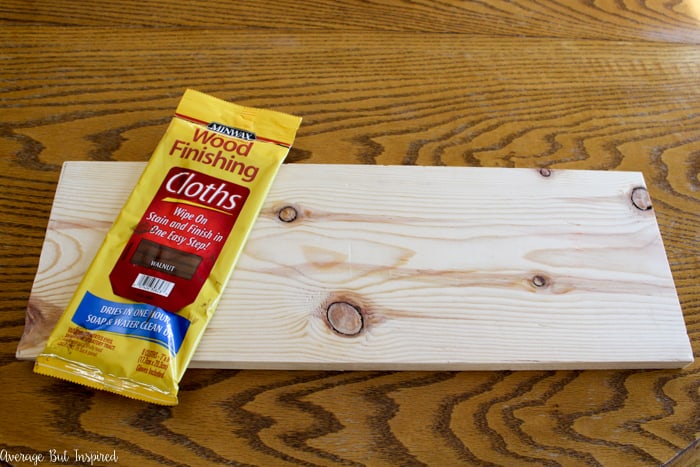 After the stain dried (really quickly, I might add!), I gave the wood a once-over with my new favorite find, Liming Wax.  This gave the wood a beautiful gray finish!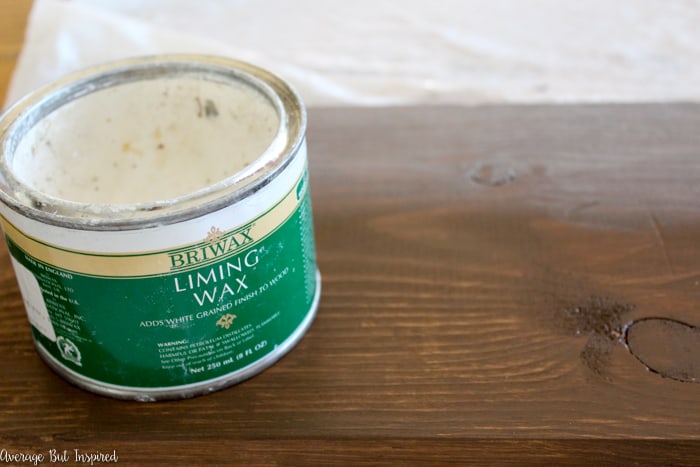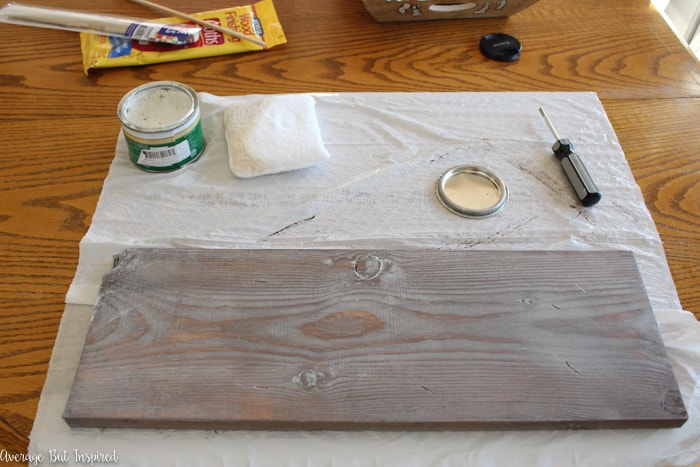 After that dried, I hot glued my mini Jello molds onto the board.  I used my super hot cordless glue gun, which definitely attached these Jello molds with no problem.  If you don't have a high-heat glue gun yet – get one!  Life-changing.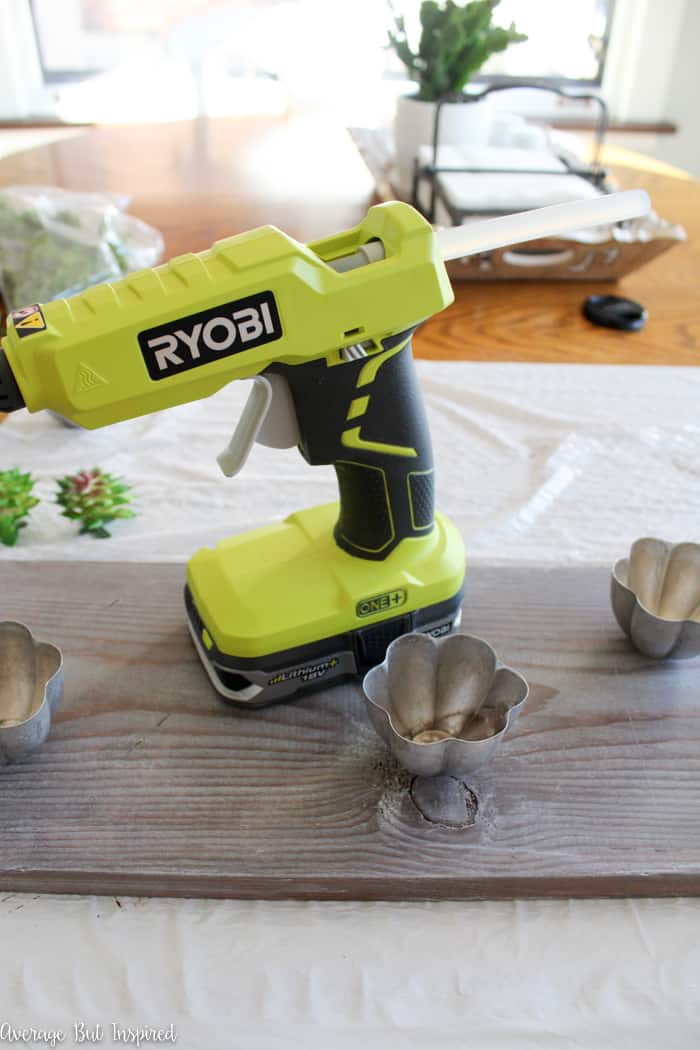 At this point (the wrong point), I decided the board was a little too plain.  So I headed downstairs to the basement to stain and cut some "craft wood" (that's what the tag said on the back of it!), to serve as trim around the edge of the board.  Now if there's one thing I'm good at, it's measuring poorly.  So needless to say, my measurements were off and the wood did not meet perfectly at the edges.  Oh well.  I used my nail gun to attach the pieces and pretended like it looked OK.  (You could use wood glue if you don't have a nail gun.)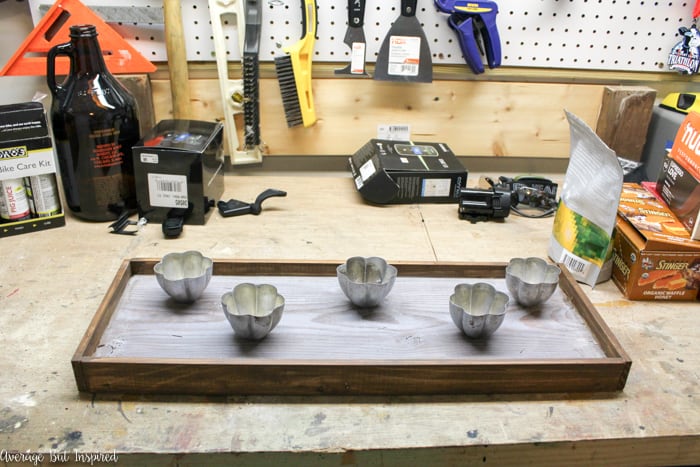 Then I attached some corner braces on the outer edges to add some more metal like the the Jello molds.  This was purely decorative!  Because my cuts were so bad on these trim pieces, I couldn't even put screws in on some of the corner braces!  Yikes.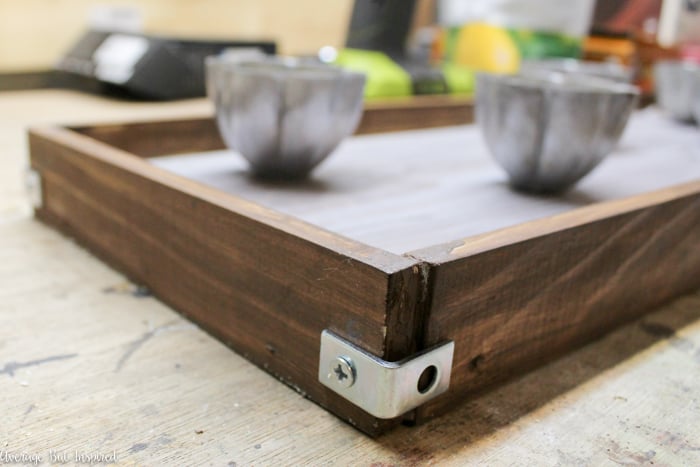 After that, I popped some floral gems and faux succulents from Dollar Tree into the mini Jello molds to finish things off.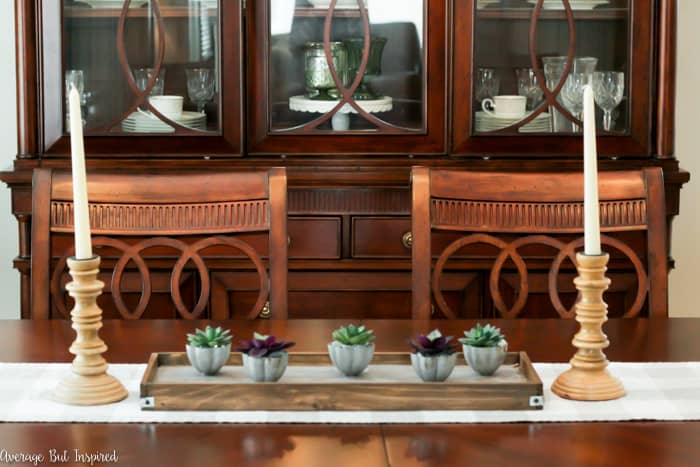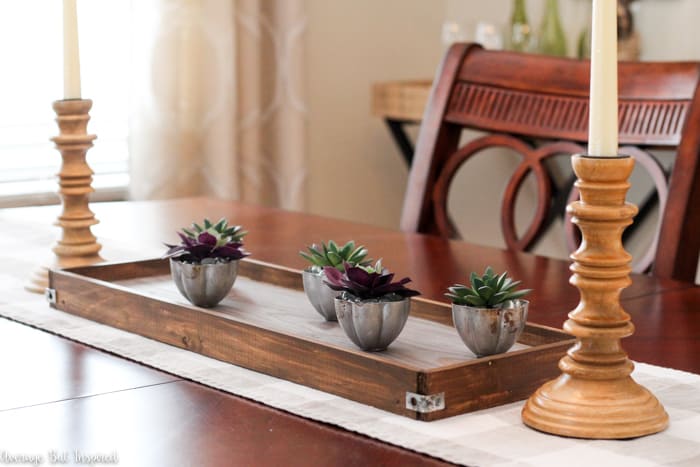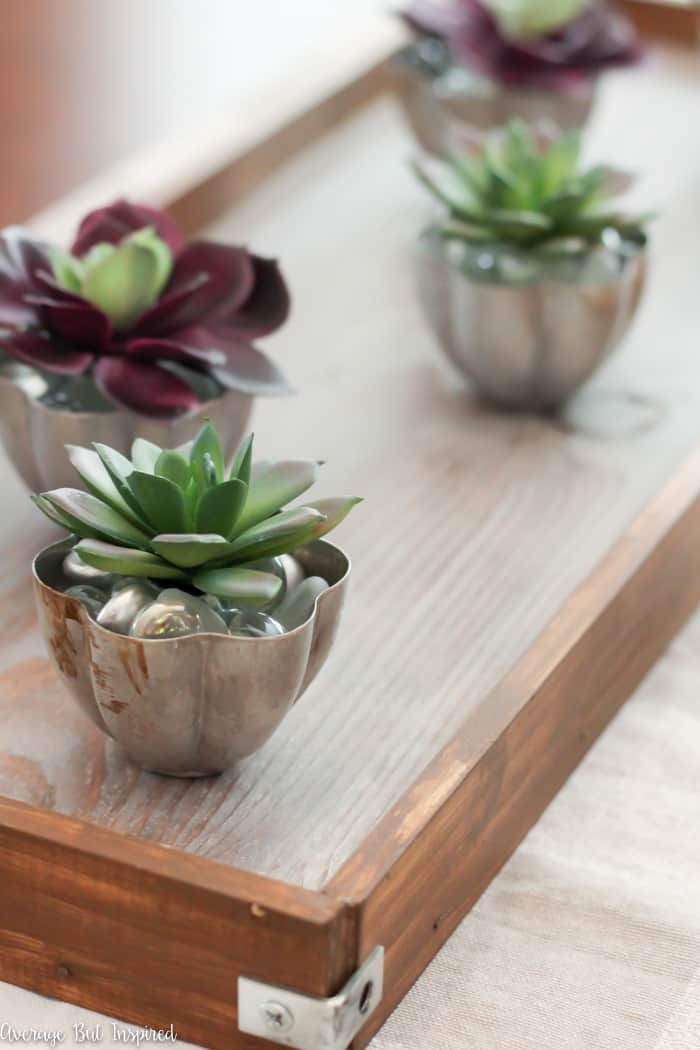 I bet the person who used to make Jello in these tiny molds never imagined someone would use them as planters!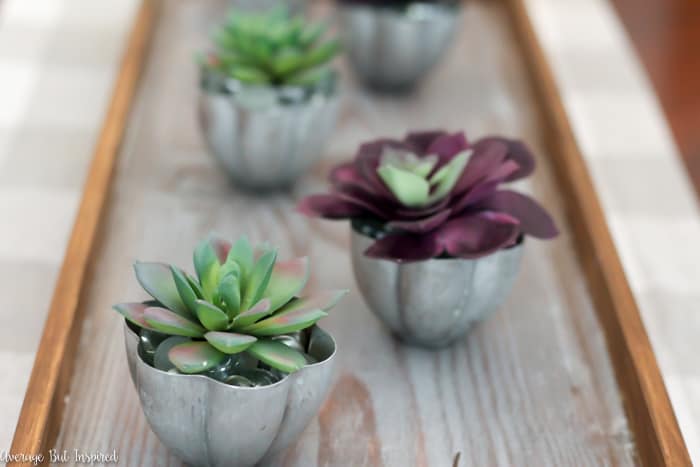 In the summer I plan to take the floral gems and succulents out, and replace them with votive candles.  I think this will make a perfect centerpiece for my outdoor coffee table!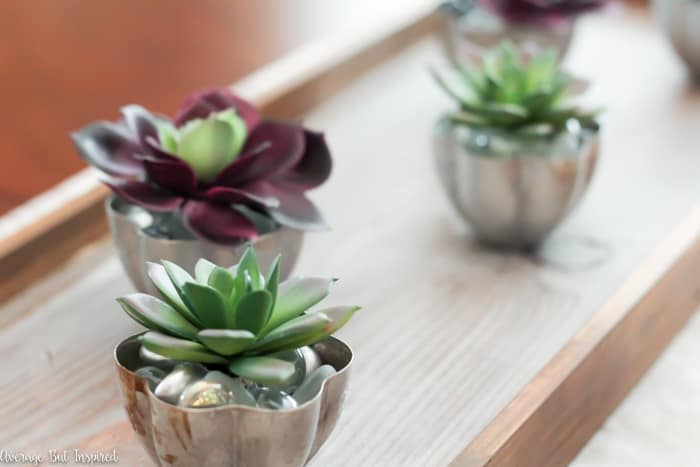 For now I think this will work underneath the TV in my basement living room.
If you found mini Jello molds at a thrift store, what would you do with them?  Think about that and pin this post to help others find this idea!  🙂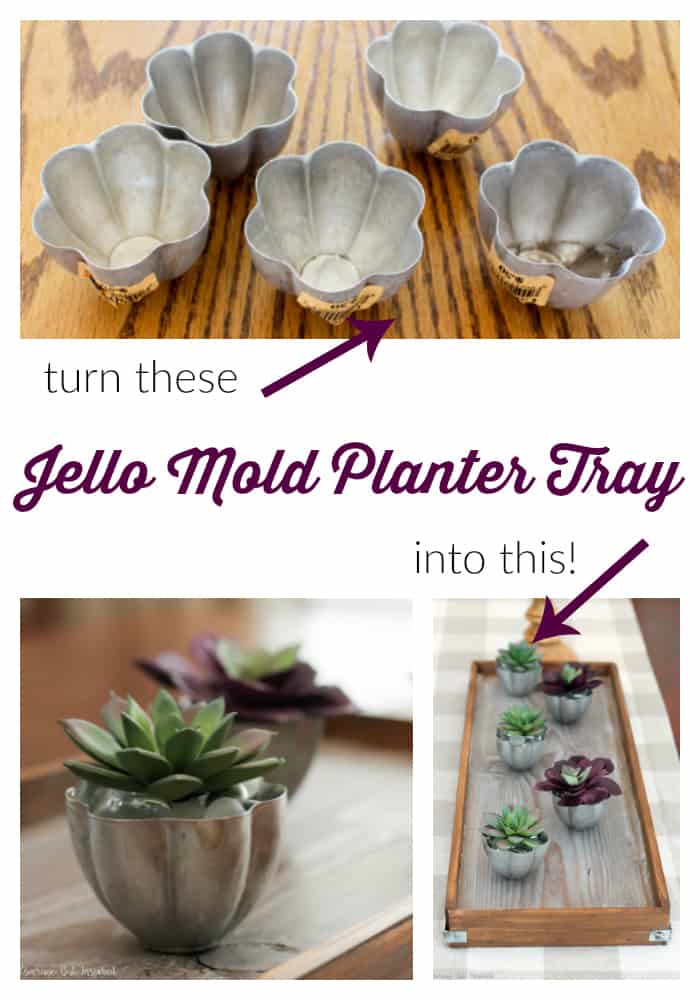 -Bre
You Might Like This Upcycle Project, Too!  {Changing Table Upcycle}