Have you ever had a vision of how something would look in your home – and you were convinced it would be awesome? That's what happened to me when I purchased this antique tall dresser in a Facebook resale group recently. I knew it would be gorgeous in my living room (to take the place of the changing table I turned into a console table)!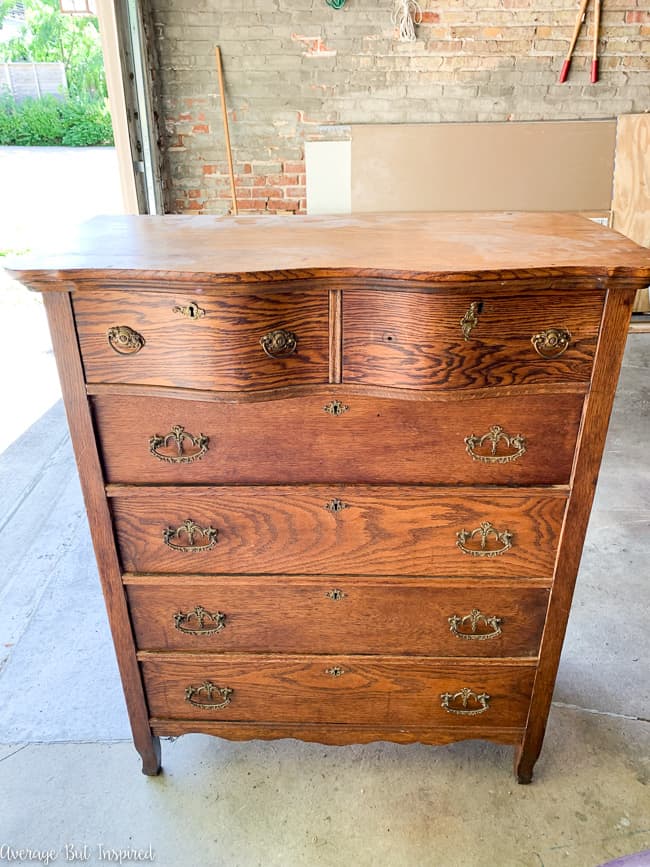 This post contains affiliate links. To read my full disclosure policy, please click here.
It had some minor damage – like knicks, gouges, and missing hardware – but nothing that I couldn't easily fix with wood filler and some paint in strategic places.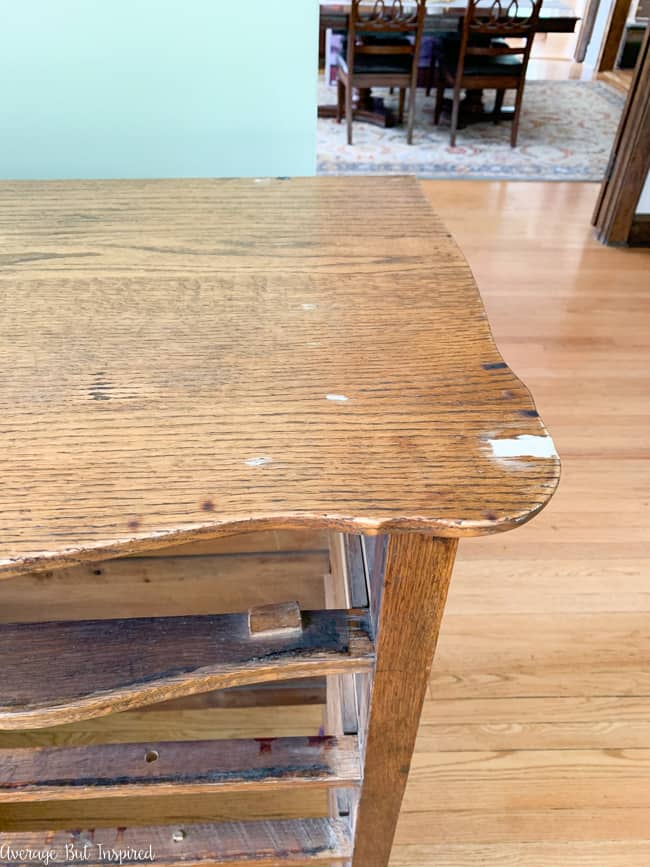 My vision told me I needed to paint this beauty a shade of mustard yellow or gold. In my mind, the contrast of the yellow with the green walls in my living room was going to make a statement!
So I got to work mixing up some homemade chalk paint using my favorite recipe: 8 oz. of flat latex paint, 4 tablespoons of calcium carbonate powder, and 2 tablespoons of water. I used a yellow gold color from Behr and painted the front and sides of the dresser.
I put the drawers back in and knew it was ALL WRONG.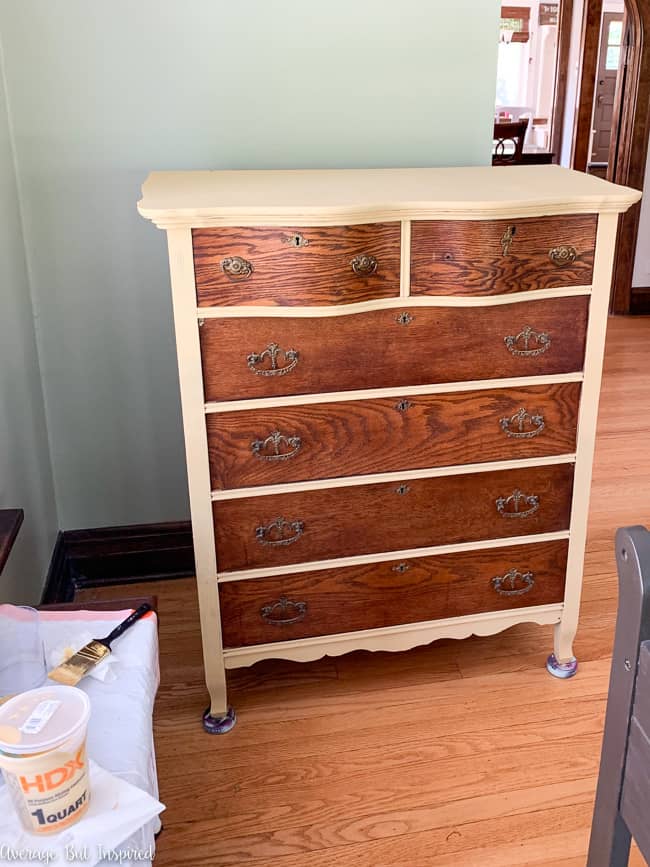 This was definitely NOT the statement I wanted to make! My daughter said it looked horrible and I knew she was right.
Back to the drawing board as they say.
I used this as an example to show my kids that if at first you don't succeed, try again! (And hey, maybe this will be an example for you, too. You don't always have to get it right on the first try. If you mess up, so what. Get a new color of paint and try again! Don't let fear stop you from picking up the paint brush!)
I went back to Home Depot and picked out a shade of green paint about three shades darker than the green on my walls – Cypress Vine green by Behr. I mixed it up using that same chalk paint recipe and got to work. With the first coat, it looked almost the same color of the walls. I was nervous!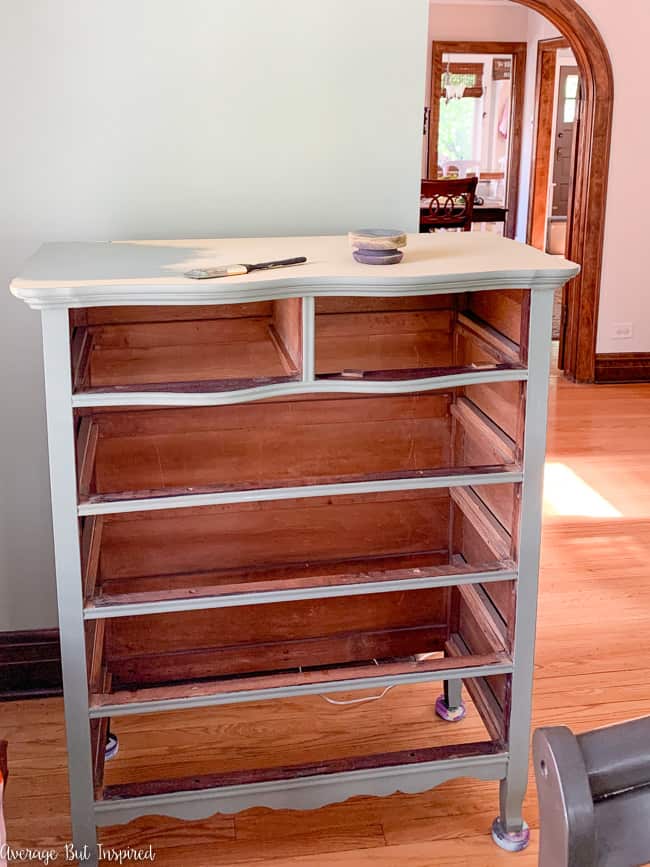 But after another coat and a topcoat of wax, it was just right!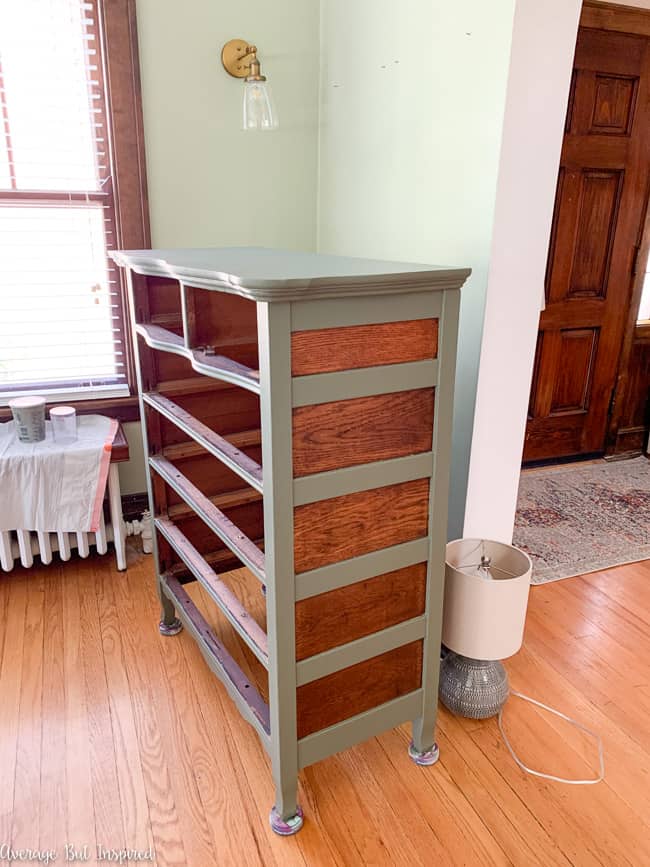 I then got to work replacing the drawer pulls on the top two drawers because one of the original four was missing. I found these antique brass drawer pulls (pull pictured on the left) and think they work well with the original look of the piece!

I put the whole thing back together and was so happy that this tall dresser now looks right at home in my living room!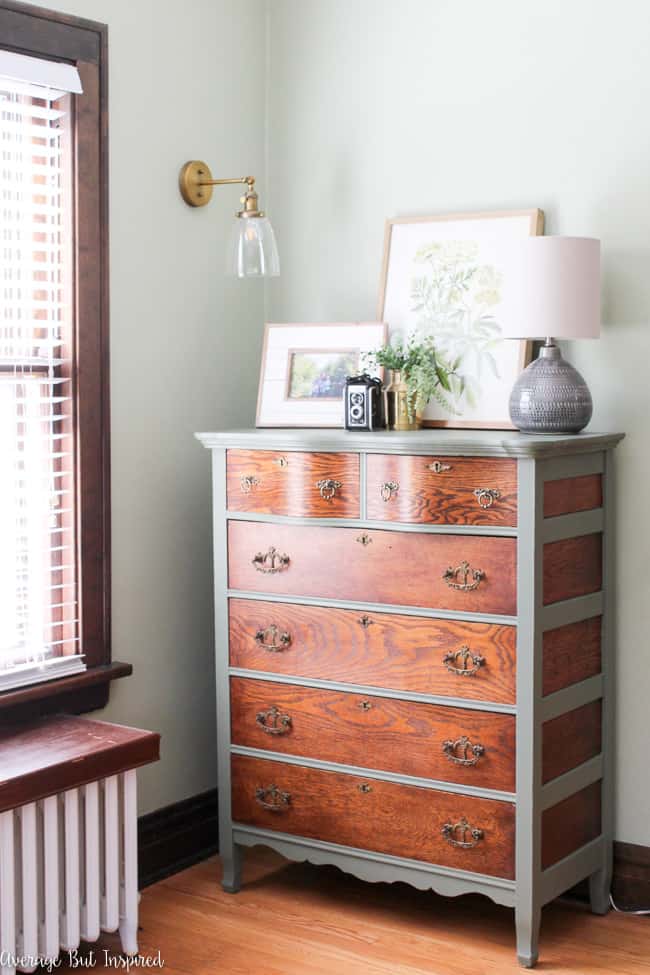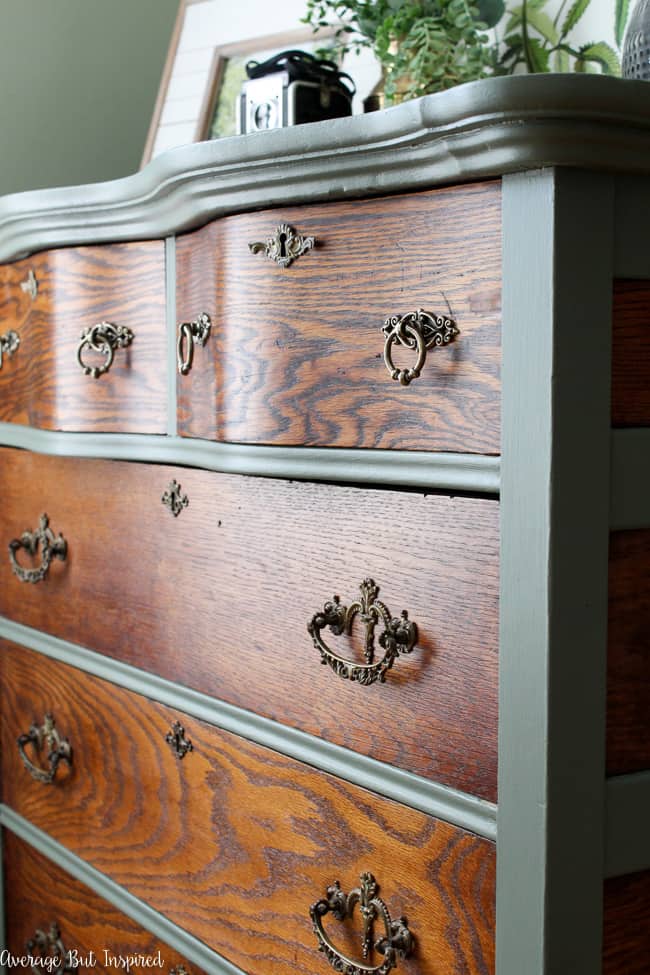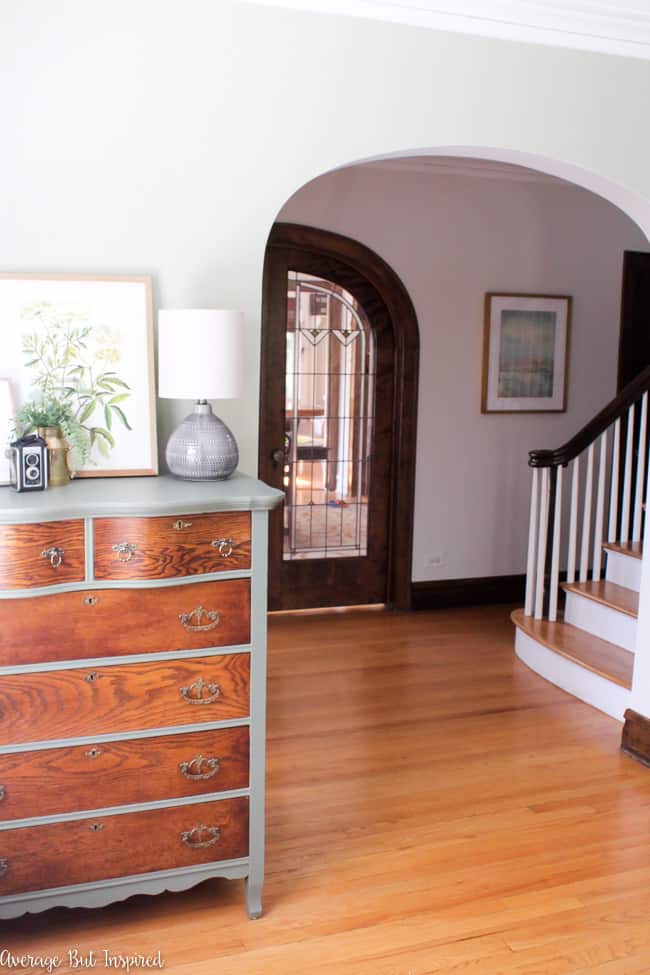 It took a bit of effort to get here, but it was worth it! I love the character of the piece and how the colors work together beautifully!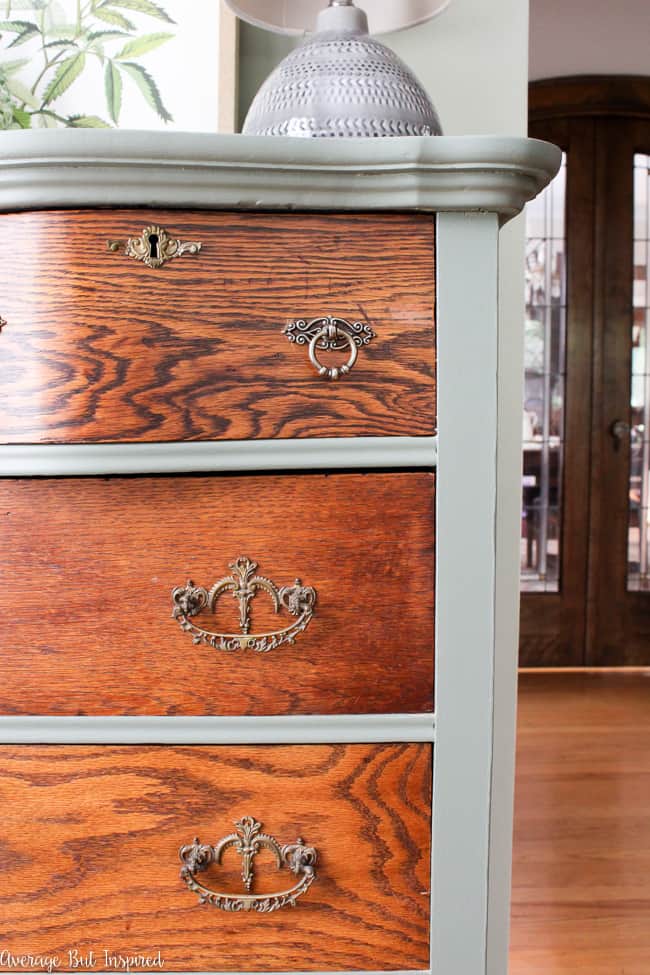 I hope my color choice mistake inspires you to take a chance and paint something, too! It really is no big deal if you pick the wrong color. You'll find the right one eventually!
-Bre