There is nothing worse than getting ready to start a painting project and finding your paint brush dried out and too hard to use! Before you get frustrated and go buy a new brush, let me show you how to soften a hard paint brush without chemicals.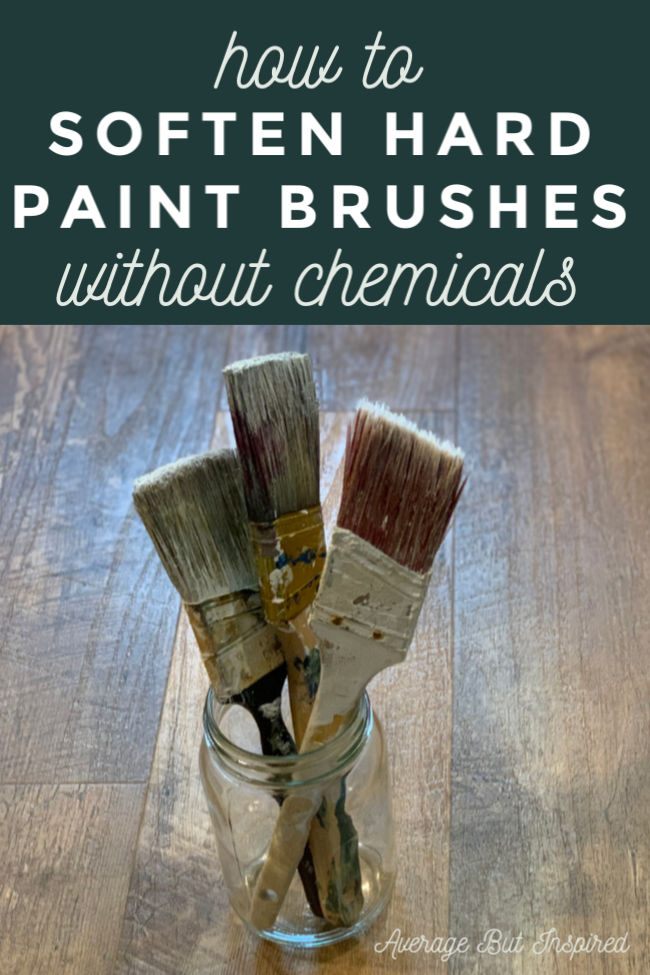 It's so easy and will have you painting again in no time! In all of my time painting furniture, I've encountered the hard paint brush too often, but I promise this technique works to soften paint brush bristles!
What is the best way to clean paint brushes?
For future reference, as soon as you finish using a paint brush, make sure to clean it! This will help keep your paint brush soft and ready for use in the future!
If you used water-based or latex paint, you can wash the paint brush in the sink with warm water. Keep rinsing and going through the brush bristles until the water runs totally clear. If the paint is hard to remove, try adding a little dish soap and massaging it into the paint brush bristles.
If you used oil-based paint or stain, clean the brush by soaking it in mineral spirits or turpentine. Plain old water will not help here! Both mineral spirits and turpentine smell bad, so make sure to clean the paint brush in an area with good ventilation!
Why do paint brushes get hard?
No matter how carefully you clean your paint brushes, there are times that they will get hard. This most often happens because even the smallest amount of paint left on the paint brush bristles can harden and cause bristles to stick together.
How to Soften a Hard Paint Brush Without Using Chemicals
Chances are you will have a paint brush that has hardened, despite your best efforts to clean it. You'll be happy to know that it is very easy to soften the paint brush, and no harsh chemicals are needed!
Step One: Heat Up Vinegar
First, pour vinegar into a pot and place it on the stove. Heat the vinegar until it is just about boiling.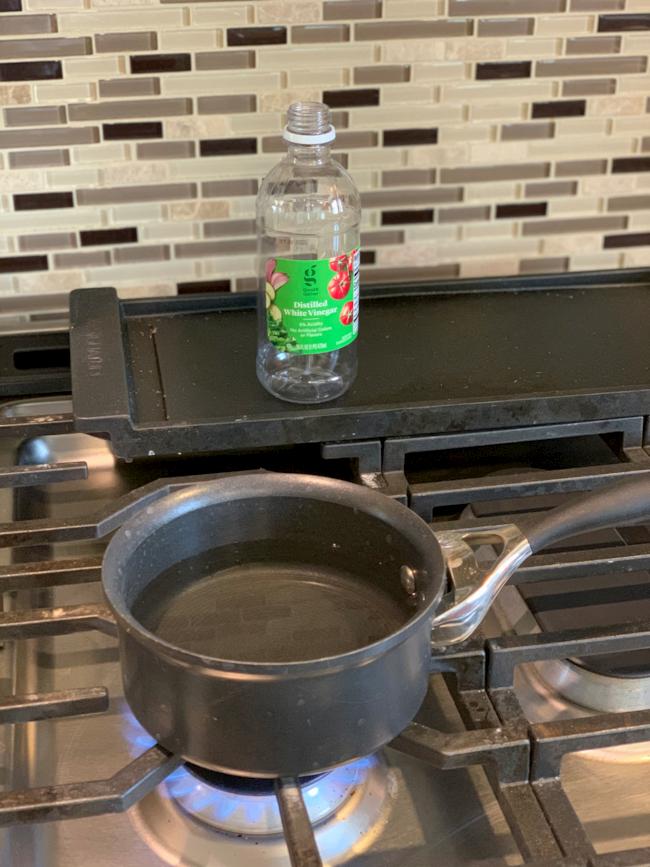 If you don't have a stove, you could also heat the vinegar in the microwave.
Step Two: Pour the Hot Vinegar Into a Glass Jar
When the vinegar reaches the right temperature, pour it into a glass jar or some other container that you won't be using for food storage in the future.
Step Three: Place the Hard Paint Brushes Into the Hot Vinegar
Now, place the dried paint brushes into the hot vinegar. Make sure that all of the bristles are submerged in the vinegar solution.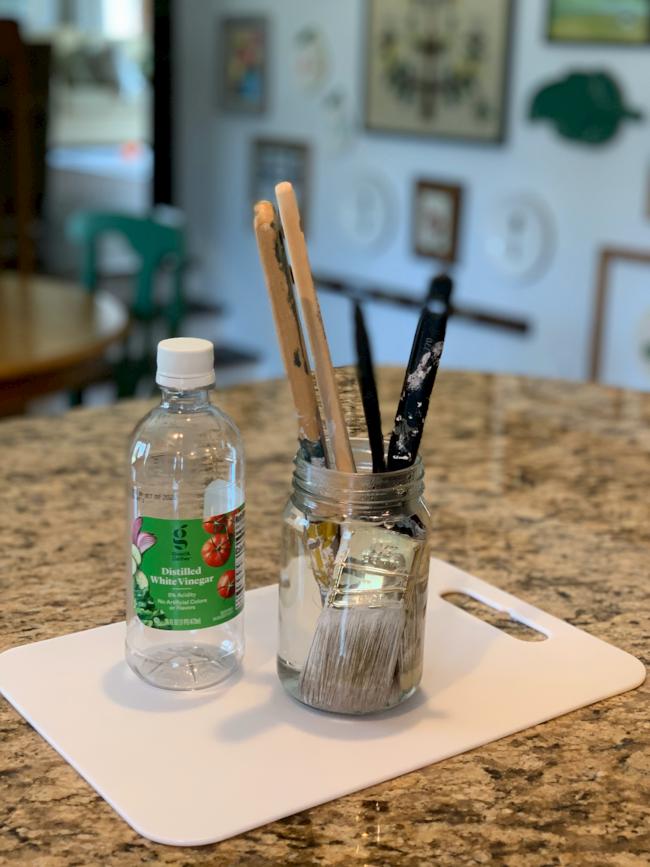 Set a timer for twenty minutes and wait for the vinegar to begin softening the brushes.
After twenty minutes, check the paint brushes to see if they're softened. If not, wait another ten minutes.
Step Four: Comb Through the Paint Brushes
Next, remove the paint brushes from the vinegar, and use a fork to comb through the bristles. This will help remove any leftover dried paint within.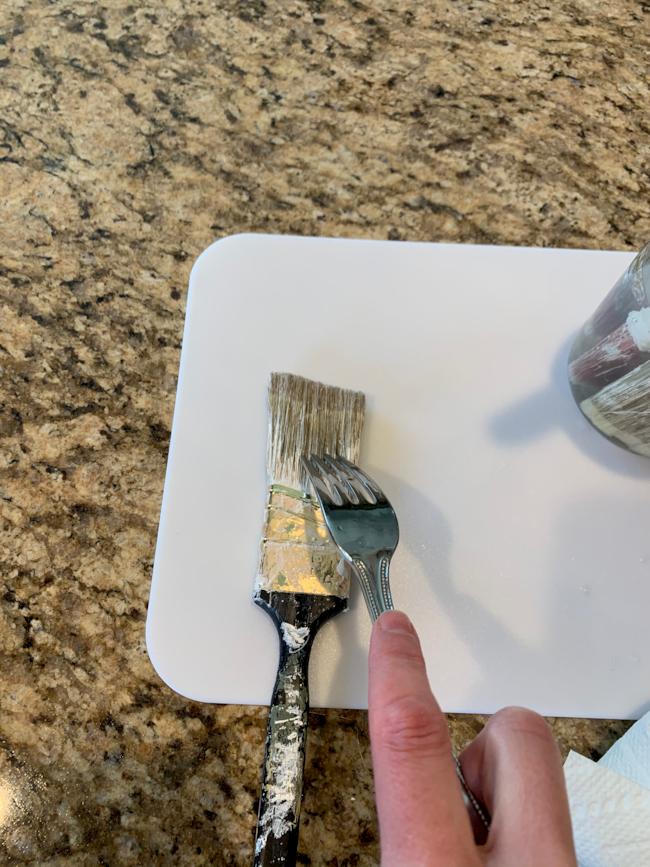 Step Five: Rinse Out the Paint Brushes
Finally, rinse out the paint brushes to remove any vinegar and dried paint bits left in the paint brushes.
When you have finished that, your paint brushes will be soft again and ready for another round of painting and DIY!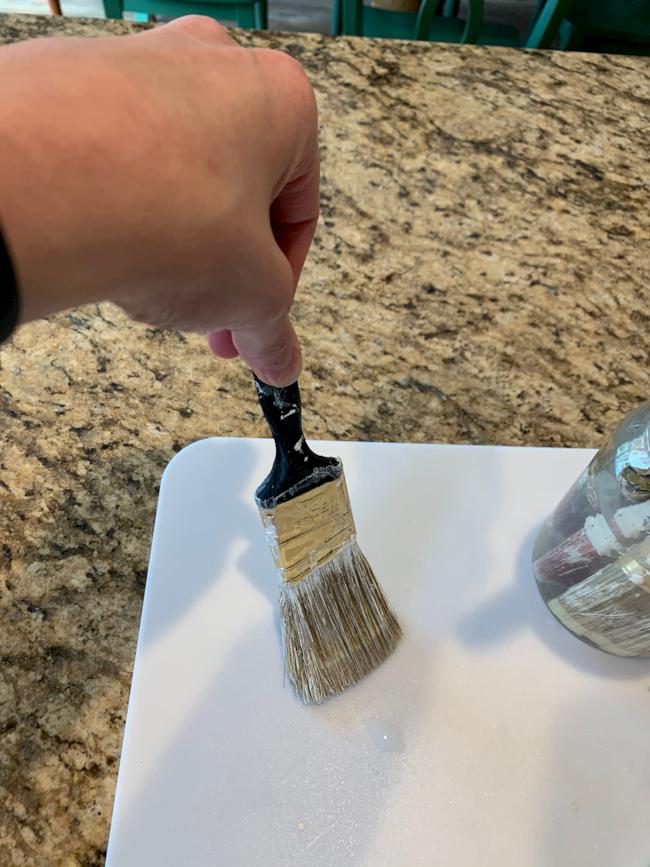 Don't you love that there is such an easy way to soften hard paint brushes without chemicals? I have a feeling you'll be purchasing far fewer brushes now!