Over the years I've used gel stain on many home maintenance and furniture makeover projects, and I've learned a lot! Gel stain is an amazing tool for reviving wood, but it can be tricky to use if you're not prepared. Because of that, I am sharing my most helpful gel stain tips and tricks that will make a difference in the quality of your gel stain projects.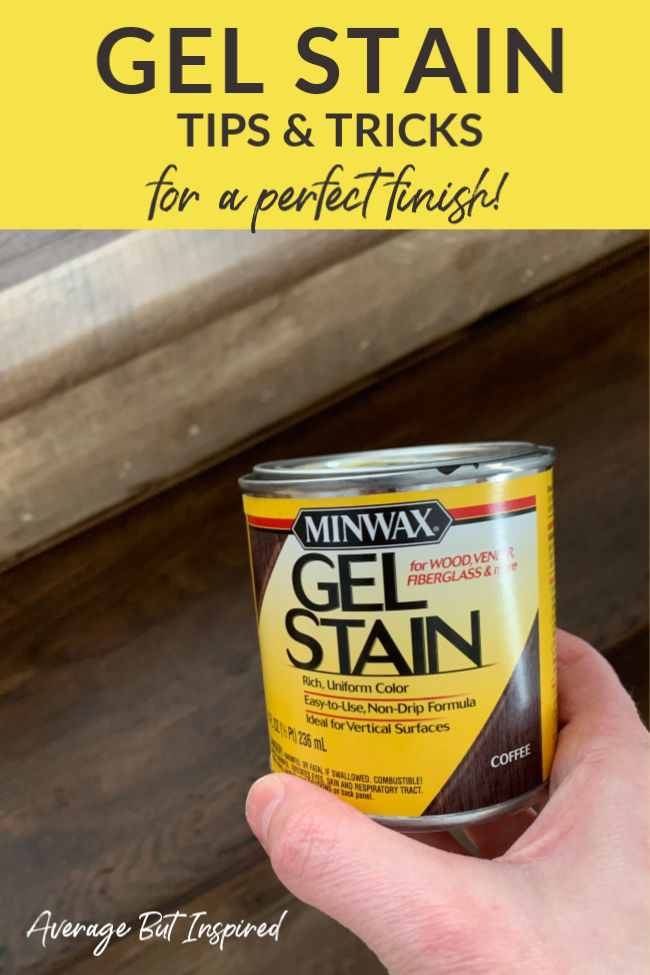 This post contains affiliate links. To read my full disclosure policy, please click here.
What is Gel Stain?
Since you're visiting this post, you probably already know what gel stain is. But, just in case you don't, gel stain is a thick stain that sits on top of the wood finish instead of penetrating the wood like regular stain does.
It is awesome to use on previously-stained wood, as it allows you to change the color of the wood and refinish it without stripping it to bare wood. For example, at my old house, I refinished my front door with gel stain, and in my new house, I've refinished stair railings, stair treads, and a china cabinet top. Most recently, I painted my front door with gel stain to make it look like wood!
Gel stain can also be used on raw wood or unfinished wood, but you'll need to take some extra steps, which I'll fill you in on below!
Why Use Gel Stain?
In my opinion, the main reason why you would use gel stain instead of traditional stain is if you're changing the color of wood that's previously been stained. It is easy to re-stain wood with gel stain, but requires a lot more work to re-stain wood with traditional penetrating wood stain.
If you are staining raw wood, I personally would use penetrating stain as it is less expensive than gel stain and gives a better finish on raw wood than gel stain. I personally do not like how dark gel stain looks on raw wood.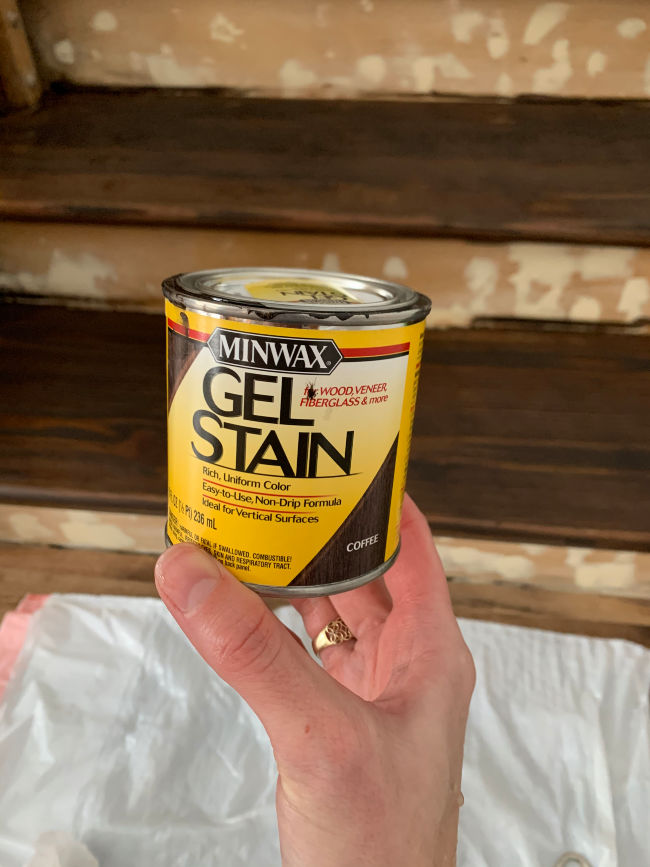 Gel Stain Tips and Tricks
OK, enough of the background info! Let's get down to the best gel stain tips and tricks, which I've compiled over the last several years of working with gel stain on various projects.
Wear gloves while working with gel stain.
You do not want to get gel stain on your hands. I repeat, you do not want to get gel stain on your hands! It is sticky and difficult to get off of your skin. Because of that, make sure to wear rubber gloves or disposable latex gloves while applying gel stain!
What is the best way to apply gel stain?
For large swaths of wood (like a tabletop), I like to use stain pads to apply gel stain. Stain pads allow you to cover a large area of wood while maintaining a lot of control over the application.
For smaller areas, foam brushes are my gel stain applicator of choice. Foam brushes are great because they're disposable, and gel stained brushes are a mess I personally would not want to clean up. Foam brushes also apply gel stain evenly and don't leave brushstrokes in the finish.
How long do I leave gel stain on before wiping off excess?
Make sure to read the directions on the gel stain can, as it will tell you how long to leave on the gel stain before wiping off.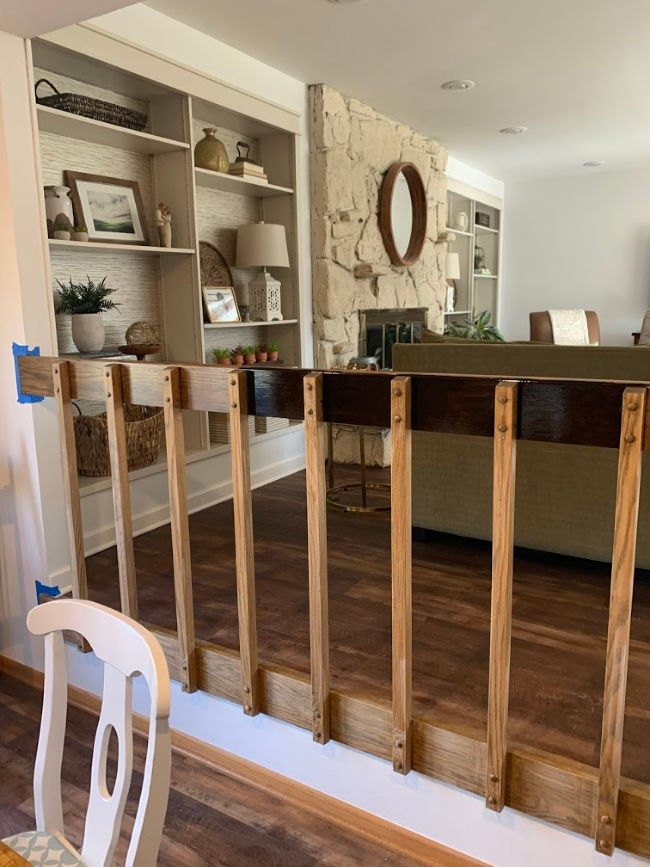 Generally, I wait around 3 minutes before wiping off.
If you wipe off too soon, you will not see a difference in wood color.
If you wait too long to wipe off, the gel stain will start to dry and will become very difficult to remove.
How do I get the right shade or color of gel stain?
Generally speaking, it is MUCH easier to use gel stain to achieve a darker wood color on a previously finished piece of wood than it is to get a lighter color.
Layering coats of gel stain (per manufacturer directions), will result in a more opaque finish that is darker and shows less of the woodgrain. This type of finish looks more like paint than stain.
Also, you can layer different colors of gel stain, or mix different colors of gel stain, to achieve custom shades. This is especially useful if you're trying to color match an existing wood tone.
How do I fix areas of gel stain that have dried too quickly?
If you have gel stain that has started to get tacky before you were able to wipe it off, dip a rag in mineral spirits and apply a little bit to the problem area. The excess gel stain should come up easily. Once the area has dried, recoat with gel stain and wipe off within the proper timeframe.
Be careful not to apply gel stain to areas where the gel stain was not removed with mineral spirits or you will create an uneven finish.
If the gel stain has totally dried, sand it off and start the process over again.
Do I need to sand before applying gel stain?
For previously finished wood, yes, you need to sand before applying gel stain. Generally, you need to sand enough to scuff up the existing finish and make the surface even. You DO NOT need to sand down to bare wood. This is what makes using gel stain an advantage on previously finished wood.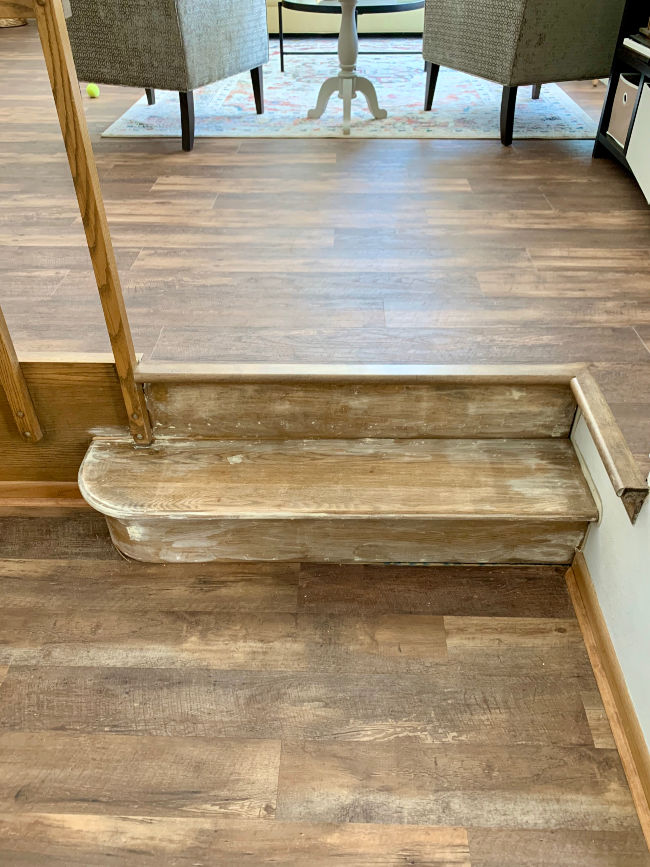 For raw wood, yes, you also need to sand before applying gel stain. This will open up the grain and allow the gel stain to create an even richer and more even color.
Do I need to use Pre-Stain Wood Conditioner with Gel Stain?
If you're applying gel stain to previously stained wood, you probably do not need to use pre-stain wood conditioner. You may consider it if your wood piece, once sanded, seems uneven or damaged. The wood conditioner will not hurt anything but can only help.
If you're applying gel stain to raw wood, you absolutely need to use pre-stain wood conditioner! Pre-stain conditioner helps prevent blotchy absorption and/or patchy spots in your finish. As I said earlier, I wouldn't use gel stain on raw wood, but if you are doing it for some reason, make sure to use a pre-stain conditioner first!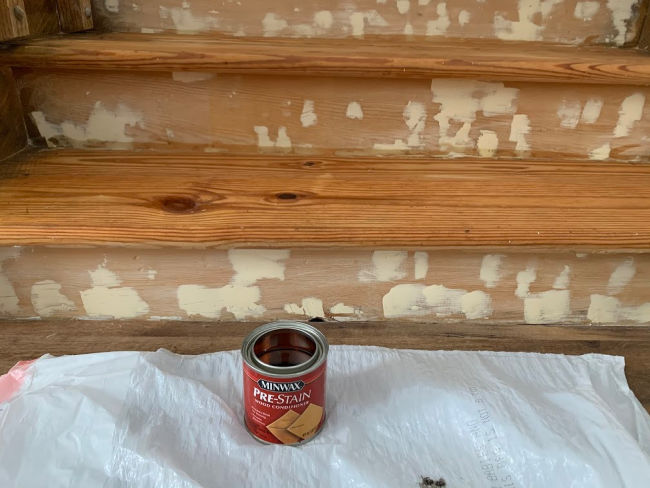 Should I seal or topcoat gel stain?
Yes! You should definitely seal or topcoat gel stain projects.
Once dry, gel stain has a naturally "glossed" look, which may lead some to believe it does not need to have a topcoat applied. However, it really must be protected with polyurethane or some other "tough coat" or "performance topcoat," in order to give it the protection it needs.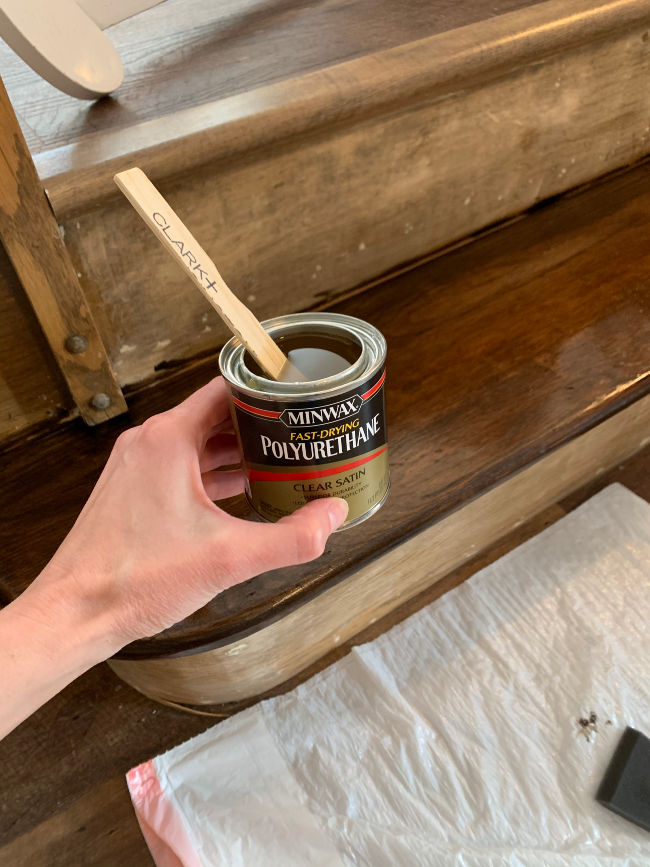 I like to use fast-drying polyurethane or this performance topcoat for indoor surfaces, and Spar Urethane for outdoor surfaces like doors.
***
Those are my top gel stain tips and tricks, and I hope they help you achieve a finish that you love! Let me know if you have any to add. I'd love to hear from you in the comments below!
-Bre