Never did I ever think that a DIY Toilet Paper Roll Ornament is something I would make . . . let alone blog about! But alas, here we are in 2020 where everything is weird! A toilet paper roll ornament is just what we need to decorate our trees this year, and to remember everything we've been through in 2020 – including the great toilet paper shortage!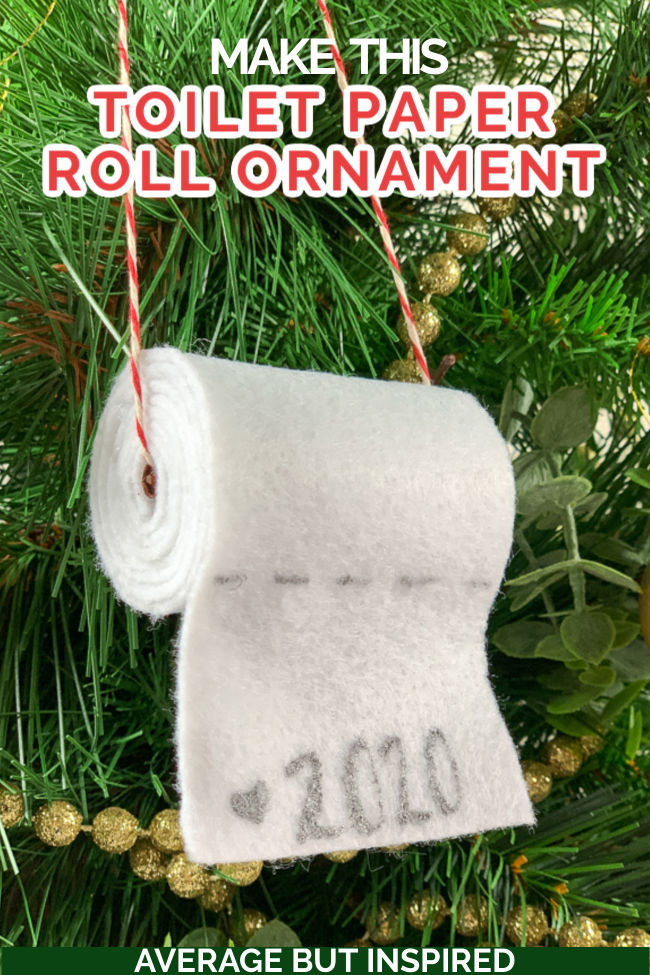 Seriously though, this ornament brings a smile to my face. I remember being elated to find a package of toilet paper at Target sometime in April, and I also remember telling my kids to only use two sheets at a time! I even wrote a Facebook post lamenting how I used to take the TP for granted.
SO BIZARRE!
I have a feeling many of you can relate: this was an experience that brought us all together! So grab some simple supplies and whip up a bunch of these toilet paper roll ornaments for your friends and family. You won't believe how easy they are to make!
Supplies Needed to Make DIY Toilet Paper Roll Ornaments
This post contains affiliate links. To read my full disclosure policy, please click here.
Paper straw (preferably in brown, or in a light color so you can color it with a marker)
White felt (I used a standard 9″ x 12″ size sheet)
Ruler
Pencil
Brown marker (unless you found brown paper straws with brown insides)
Fine tip paint marker (I used these metallic paint markers. They worked the best of the ones I tested, which included Sharpies and acrylic paint markers)
How to Make a DIY Toilet Paper Roll Ornament
Start by cutting off a piece of the paper straw to be about 3″ long.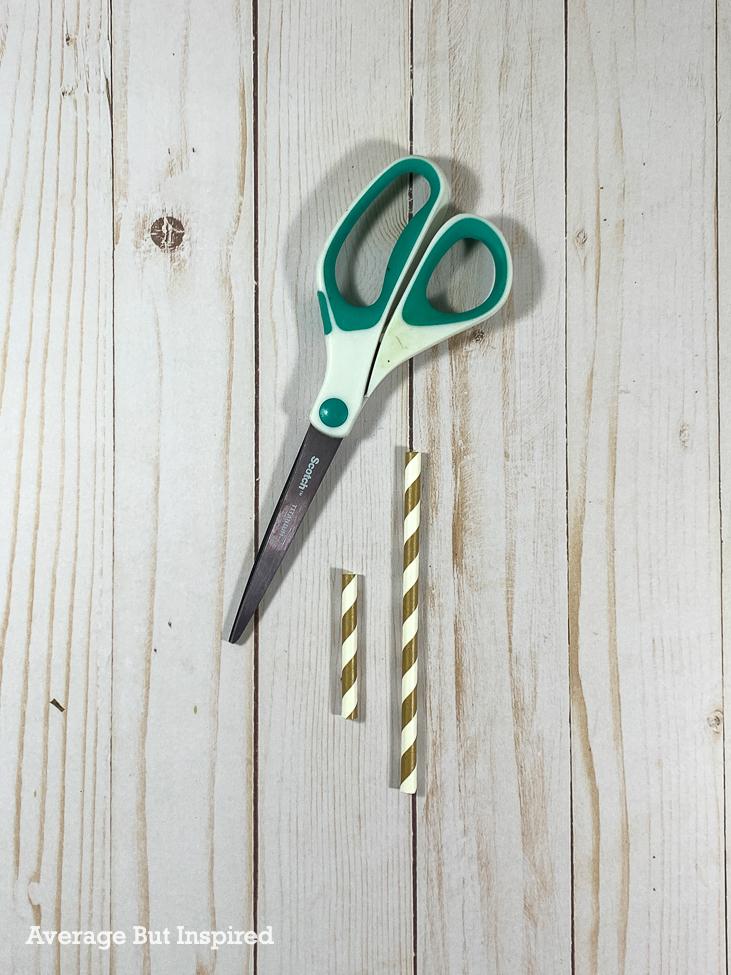 Next, color the outer edges and inner edges of the paper straw with the brown marker.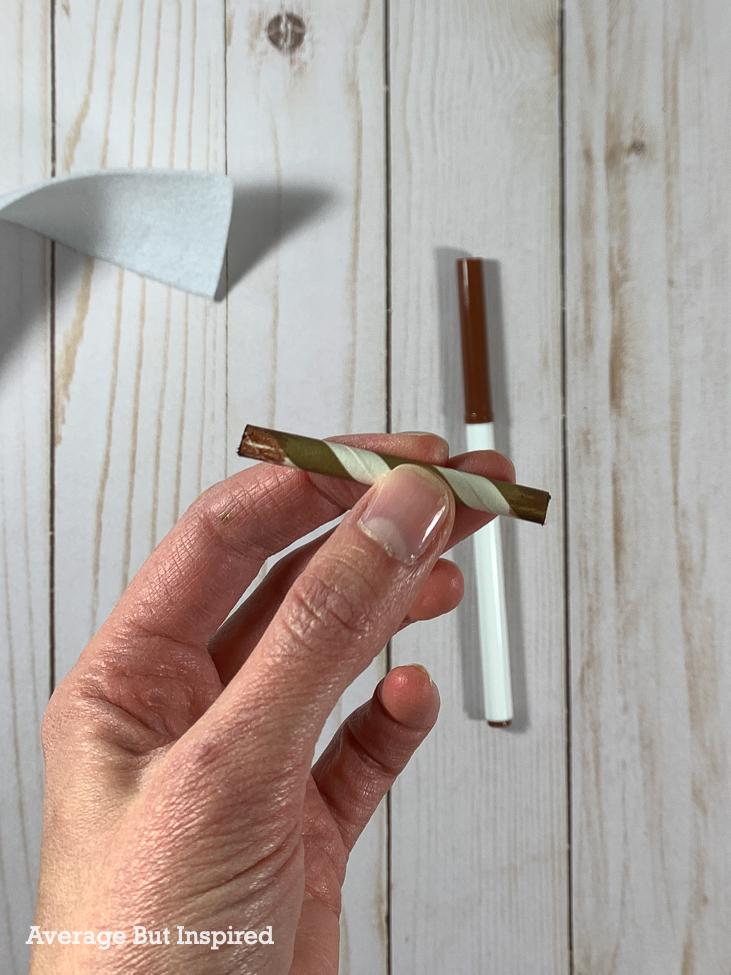 Once the marker has dried on the straw, lay the straw piece at the bottom of a piece of white felt, and mark the edge with pencil. Do this again at the top of the felt. Then, use the ruler to connect those two markings, and draw a faint line with the pencil onto the felt.

Cut out that strip of felt, and then repeat this process to cut a second piece of felt the exact same width.

Next, hot glue one strip of felt to the paper straw. Just put a thin line of hot glue onto the straw, and press the felt on top of that.

Now, carefully roll that strip of felt around the straw. Every once in a while, dab some hot glue onto the felt to hold it in place as you're rolling.
When you finish rolling the first strip of felt, glue it down. Then, put a thin line of hot glue right where that piece of felt ends, and place the second strip of felt onto the hot glue. The felt strips should be flush with one another. (No, that's not a bathroom joke. HA!)
Continue rolling and gluing until you've almost rolled that entire second strip of felt around the straw. Leave a slight tail hanging, and hot glue the felt slightly above that tail.

Next, use a paint marker (I used these metallic paint markers as they wrote the cleanest and boldest of others that I tested), to write the year 2020 on the tail, and also to add dashes around the "toilet paper" to show the perforation marks. I accidentally wrote the year a little off center, so I popped a tiny heart next to the year, too.

Finally, thread a skinny piece of ribbon or colored twine through the paper straw to create the ornament hanger.

With that, you've created a special ornament to help cement this awful year in your mind, to be remembered every Christmas from here on out. Hahahaha!

Tell me in the comments below – do you have a funny toilet paper-related memory from 2020?
-Bre
CHECK OUT OTHER CHRISTMAS CRAFTS & DECOR IN MY CHRISTMAS GALLERY!