Picky Eaters.  My kids are the WORST.  It's like alarms and sirens go off anytime anything that's remotely good for them is placed within a 5 inch radius.  Do you feel my pain?
If so, you NEED these muffins in your life.  They're full of good veggies and fiber, and the best part is that they don't even taste like it.  Your kids will not turn up their noses at these toddler muffins.  I can pretty much guarantee it!  (They may also like these yummy Strawberry Banana Yogurt Muffins, too!)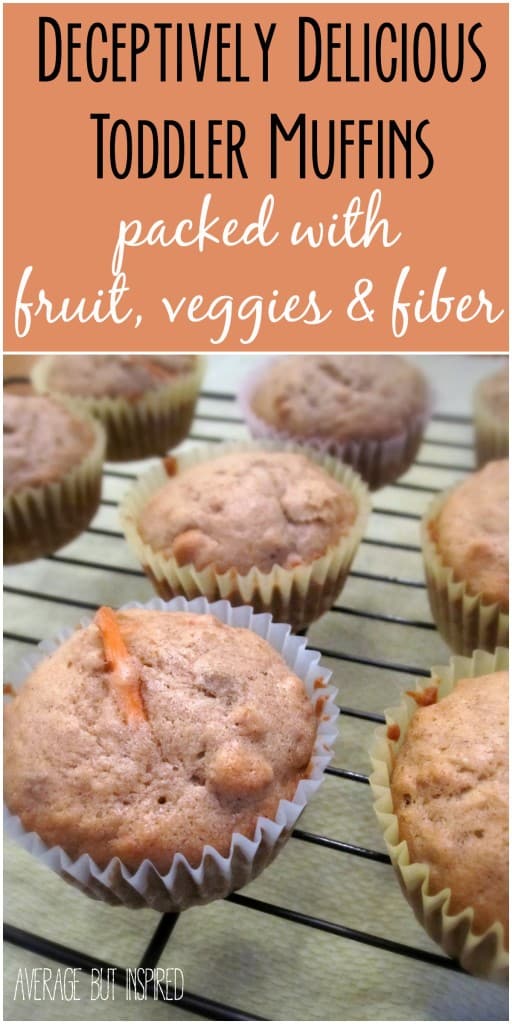 My kids happily devour them any chance they're given.
Don't believe me?
Photos don't lie.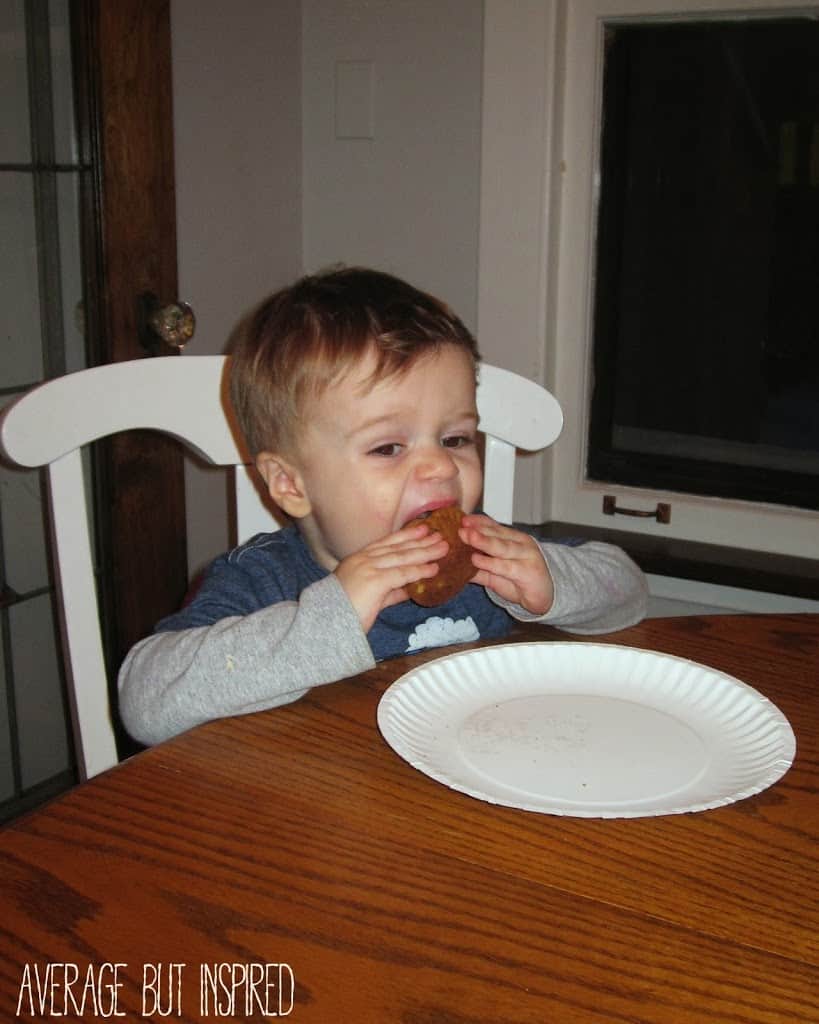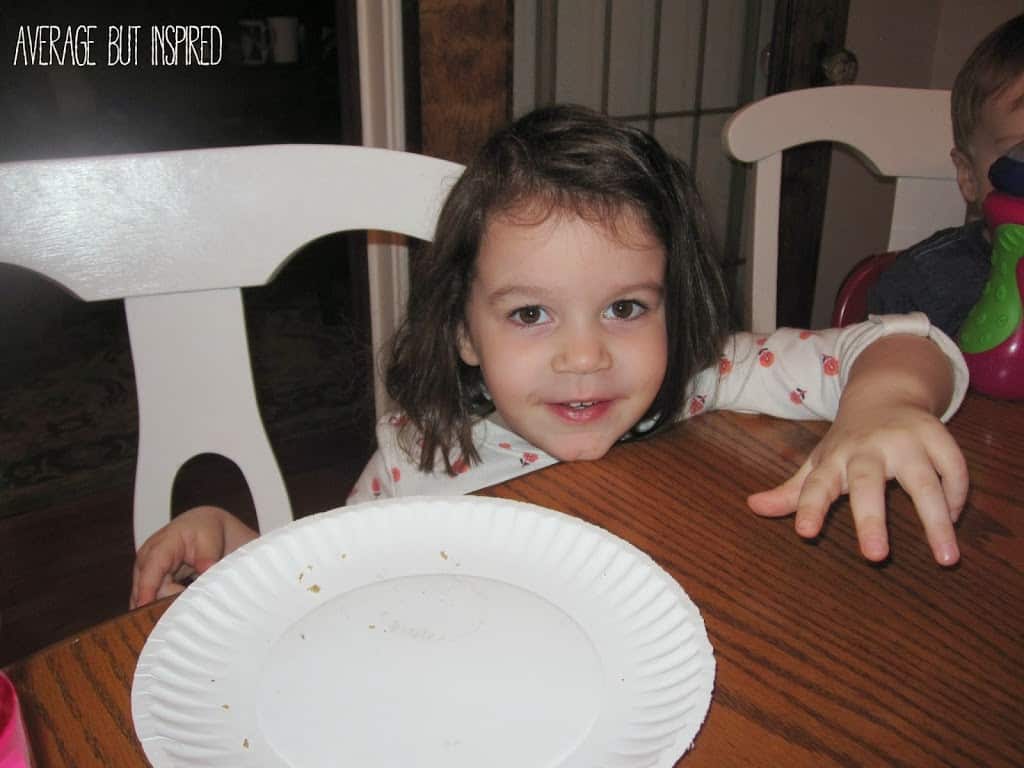 I am so happy to have found a way to sneak some healthy foods into my extremely picky eaters' mouths.
If you want to make some of these for your family, you need these ingredients:
1/2 cup of butter, softened
1/2 cup of brown sugar
2 bananas, mashed
1 (4.5 oz) jar of baby squash
2 grated carrots (I used the pre-cut matchstick carrots)
2 eggs, beaten
1 cup of all-purpose flour
1/2 cup of oat bran (I used Kellogg's All-Bran Buds)
1 tsp baking soda
1 tsp pumpkin pie spice
1/2 tsp salt
And then here's the nitty gritty on how to make up a batch.
Pre-heat your oven to 375 degrees and grease 12 standard muffin cups.
Cream together the butter and brown sugar until smooth.
Mix in the mashed bananas, squash, carrots and eggs.
Stir in the flour, bran, baking soda, pumpkin pie spice and salt.
Stir to combine ingredients, and then distribute evenly amongst the muffin cups.
Bake for 15 to 20 minutes, until a toothpick comes out clean.
Eat within two days or freeze.
These deceptively delicious toddler muffins freeze very well and have become a quick and easy breakfast favorite at my house.
Do you have any sneaky recipes you make for your family?  Please share!
– Bre
I Bet You'll Like These Posts, Too!