Going to the beach is always an adventure with kids! To help them take responsibility for their things, it's great to give them their own beach bags. These fun DIY Painted Beach Bags for kids are are great project, and even a good "rainy day at the beach" project.
My kids made these beach bags to bring on our trip to Seabrook Island, South Carolina. They had a blast making them, and having individual beach bags made staying organized much easier!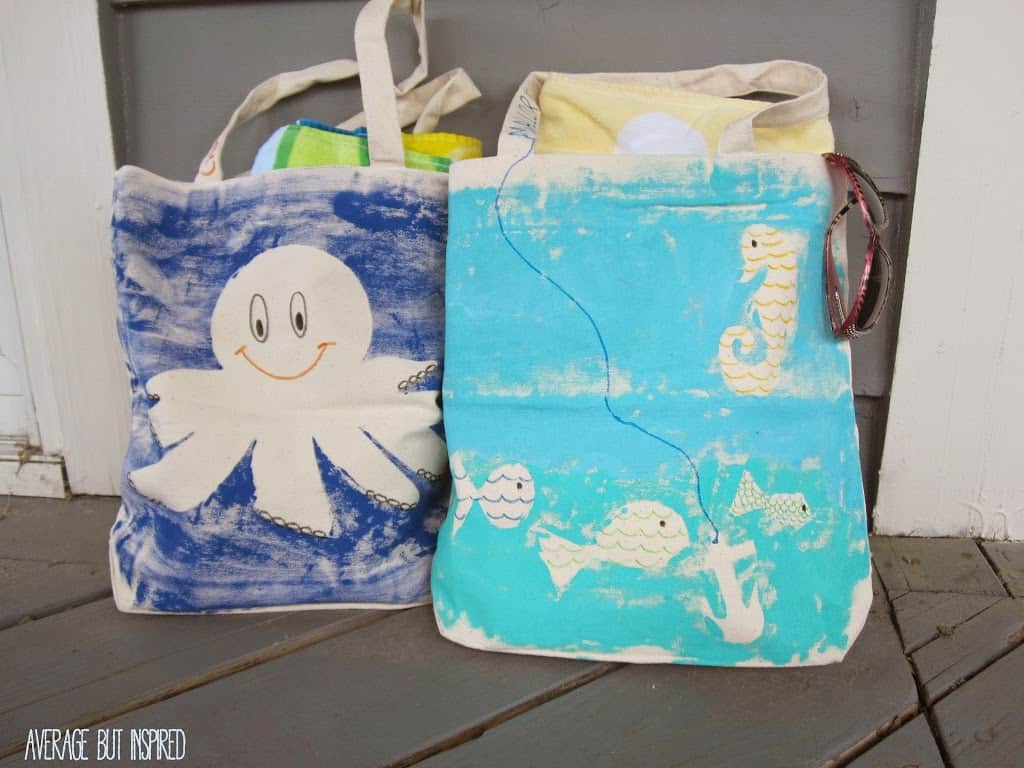 Supplies Needed for DIY Kids Beach Bags
This post contains affiliate links. To read my full disclosure policy, please click here.
We only needed a few supplies for this project, which is perfect when working with kids. We used:
How to Make Beach Bags for Kids
First, I drew sea creatures on the back of Contact Paper to serve as our stencils. We chose fish, a seahorse, an octopus and an anchor.
Your drawings do not have to be perfect because your kids will inevitably get paint underneath the contact paper, which will deform the shapes anyway. But, if you want to be a perfectionist, you could find clip art online, print it, and trace it onto the Contact Paper.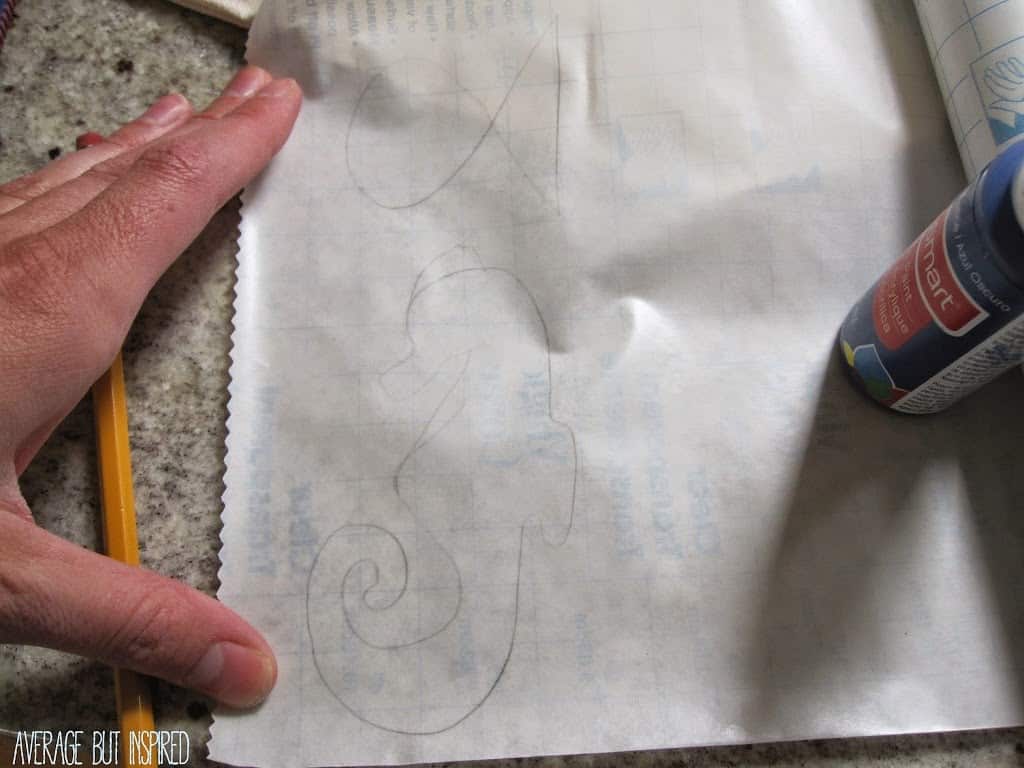 Next we cut out the Contact Paper shapes, removed the backing paper and placed them sticky side down on our canvas tote bags, making sure to press them down the best that we could.
In this picture you can see that we'd placed one of the fish and still had to do the other items.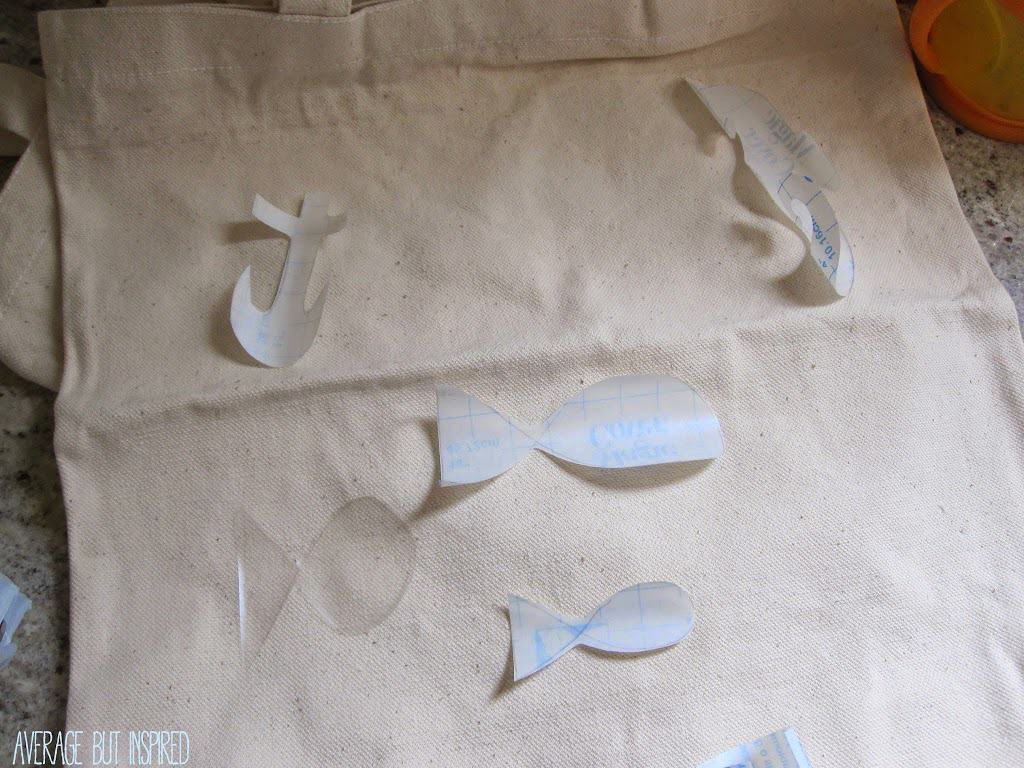 Third, we got down to business! My kids loaded up their paintbrushes and got to work covering their bags with their favorite sea-inspired colors.
My daughter, who is a huge Octonauts fan, was insistent on having two different colors so that there would be a difference between the "midnight zone" and the upper part of the ocean on her beach bag. Details details.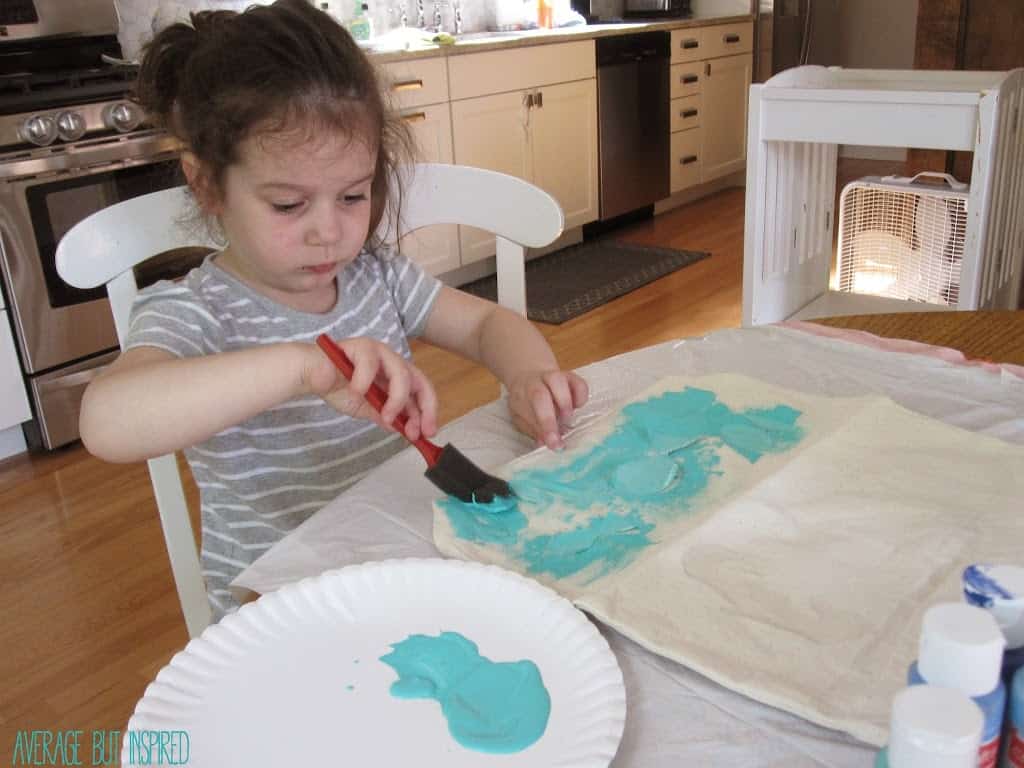 The little guy was pumped to be using such a large paintbrush filled with paint that leaves a permanent mark.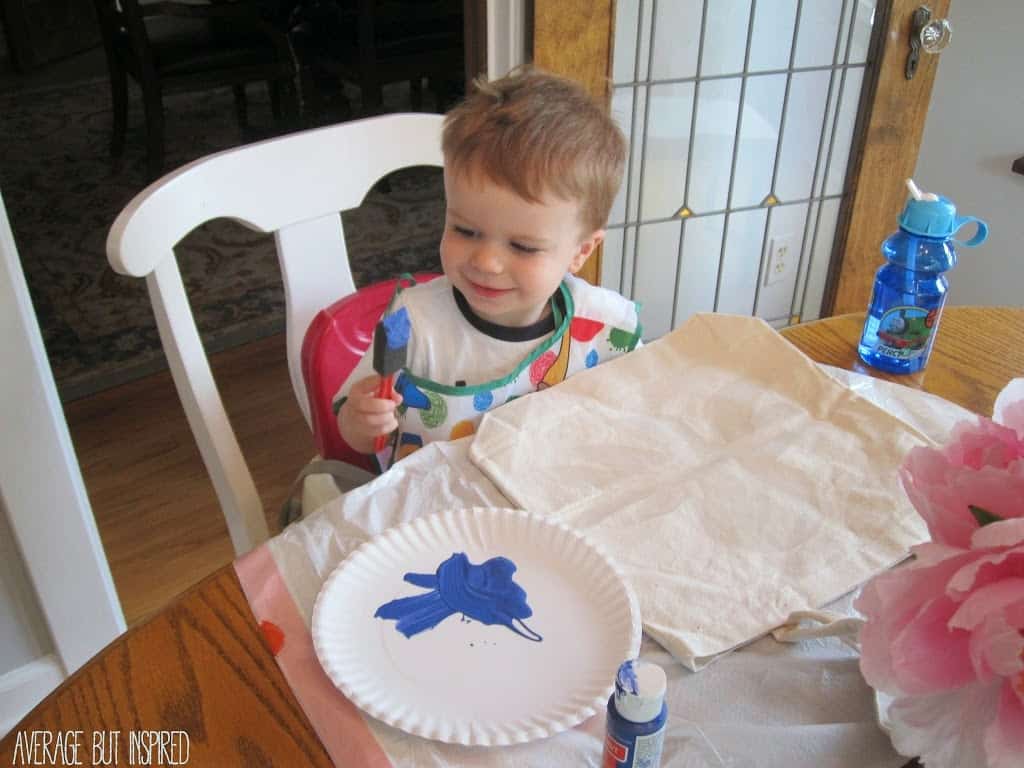 I was having a minor heart attack at this point.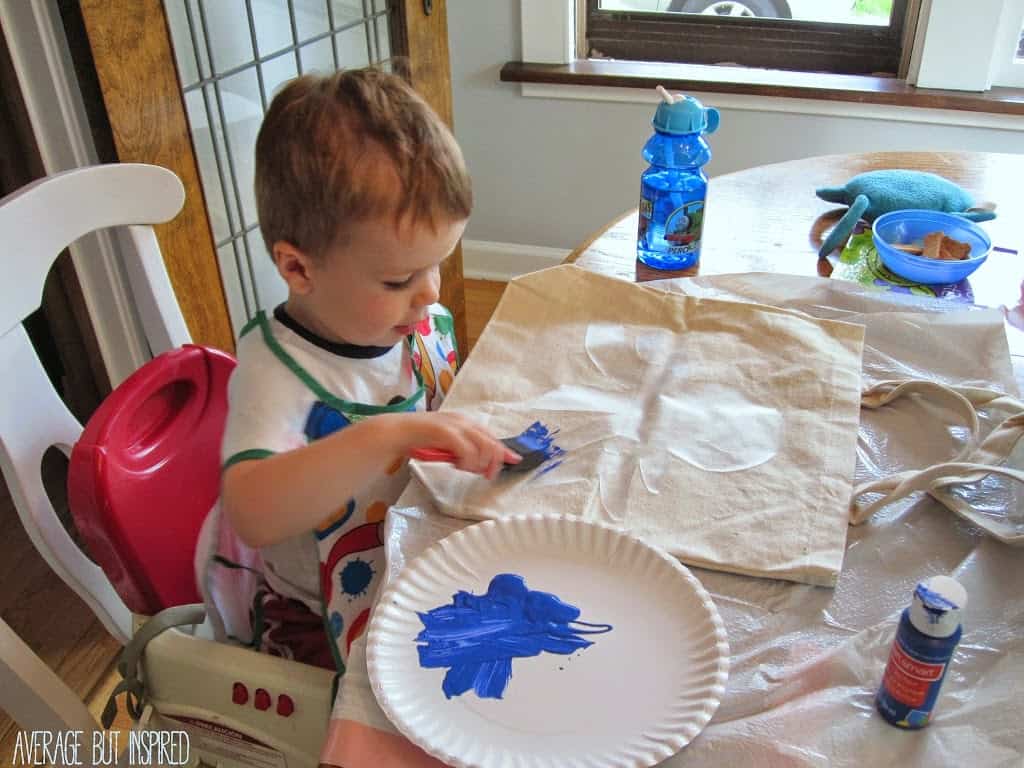 Next we let the paint dry, and then we removed our stencils. The bags looked like this with the stencils removed.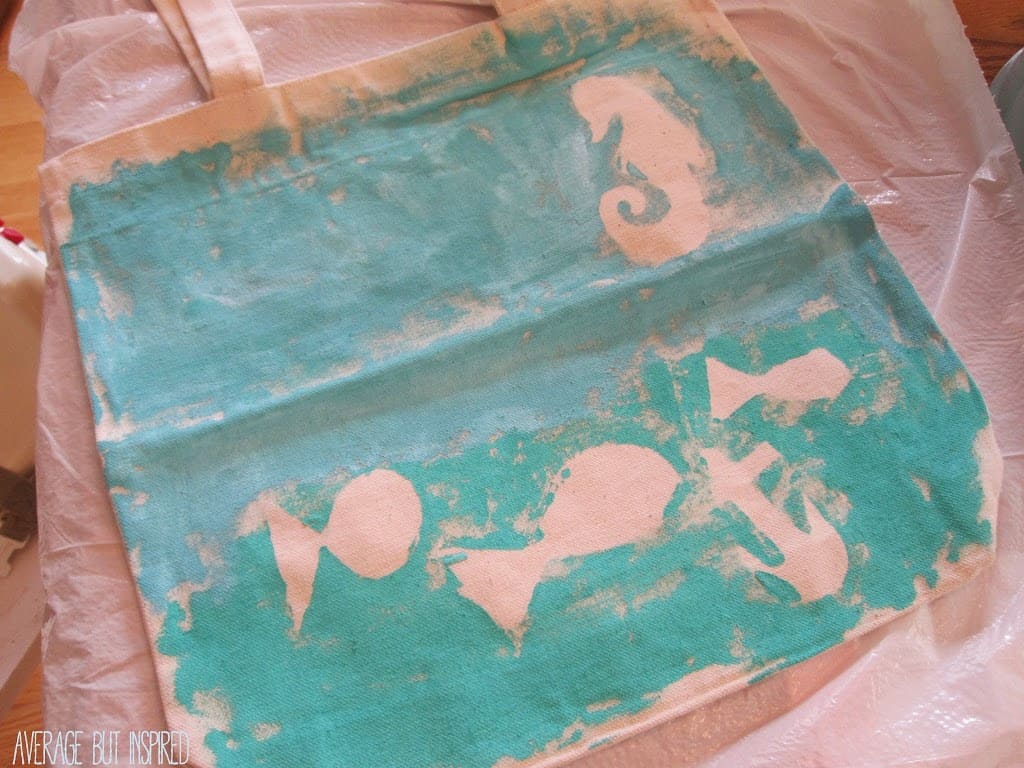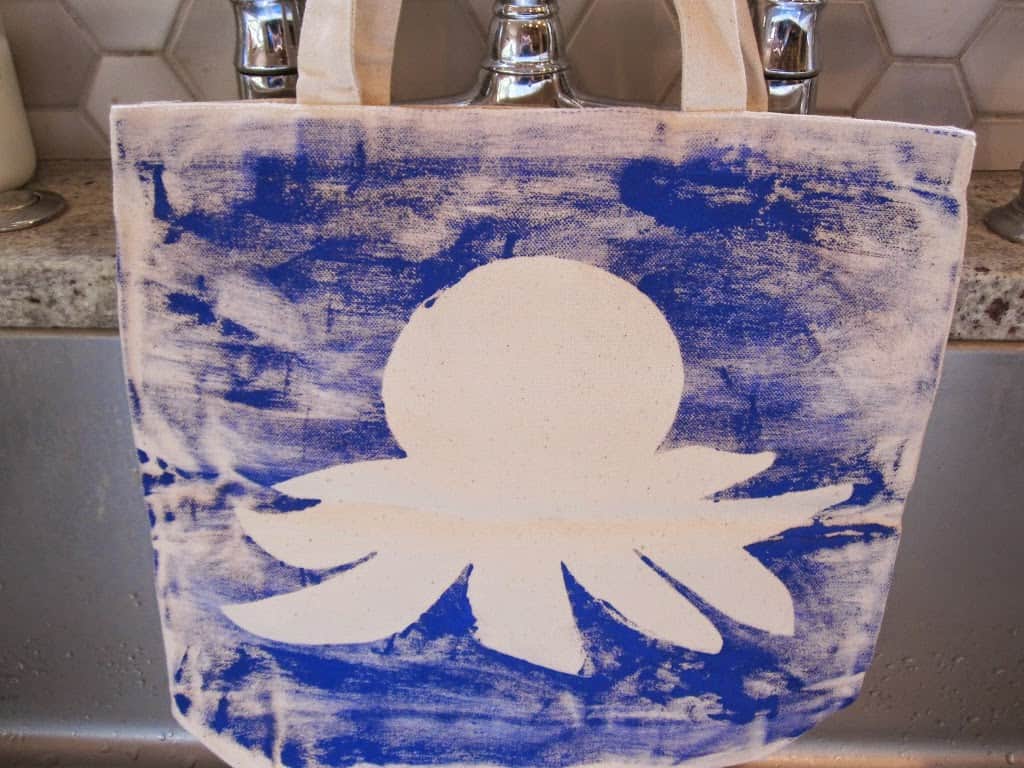 They were a little plain, to say the least, so I got out the fabric markers and added a little extra detailing in the way of fish scales, tentacle suckers, eyeballs, etc. The creatures looked a little happier (and a little more identifiable) that way.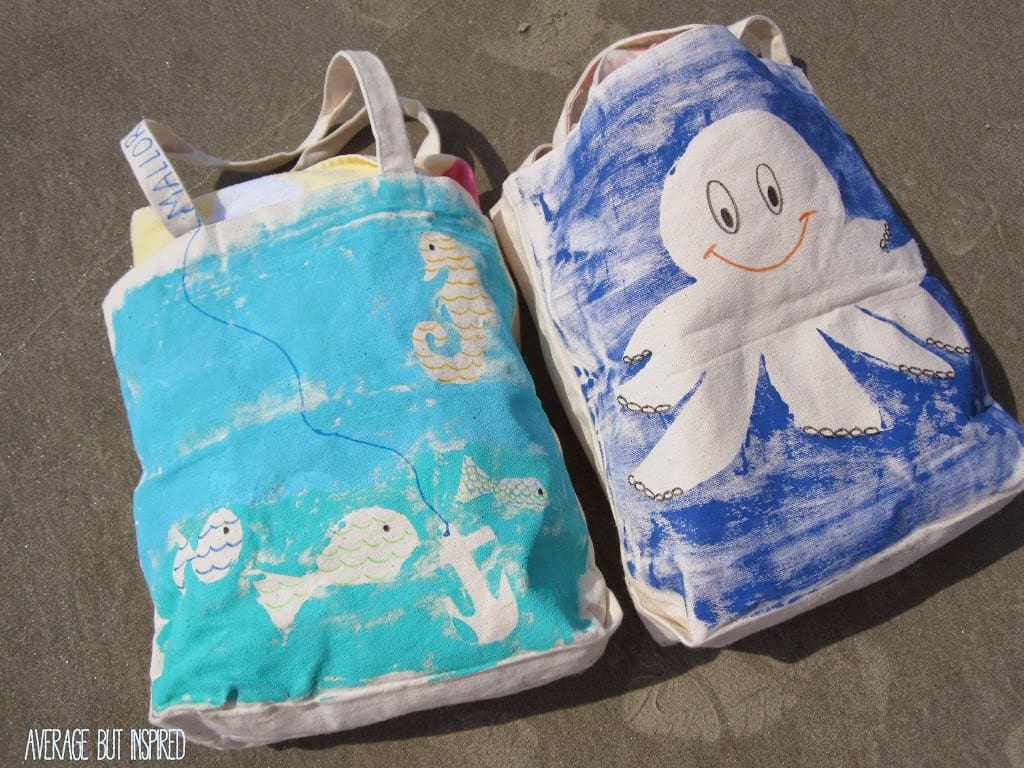 I'm not joking that my kids were super pumped to carry these down to the beach. They loved having their towels, sunglasses and sun hats in their own special place. (These beach bags are also perfect to carry back supplies for a DIY 'Beach in a Bottle' Vacation Souvenirs!)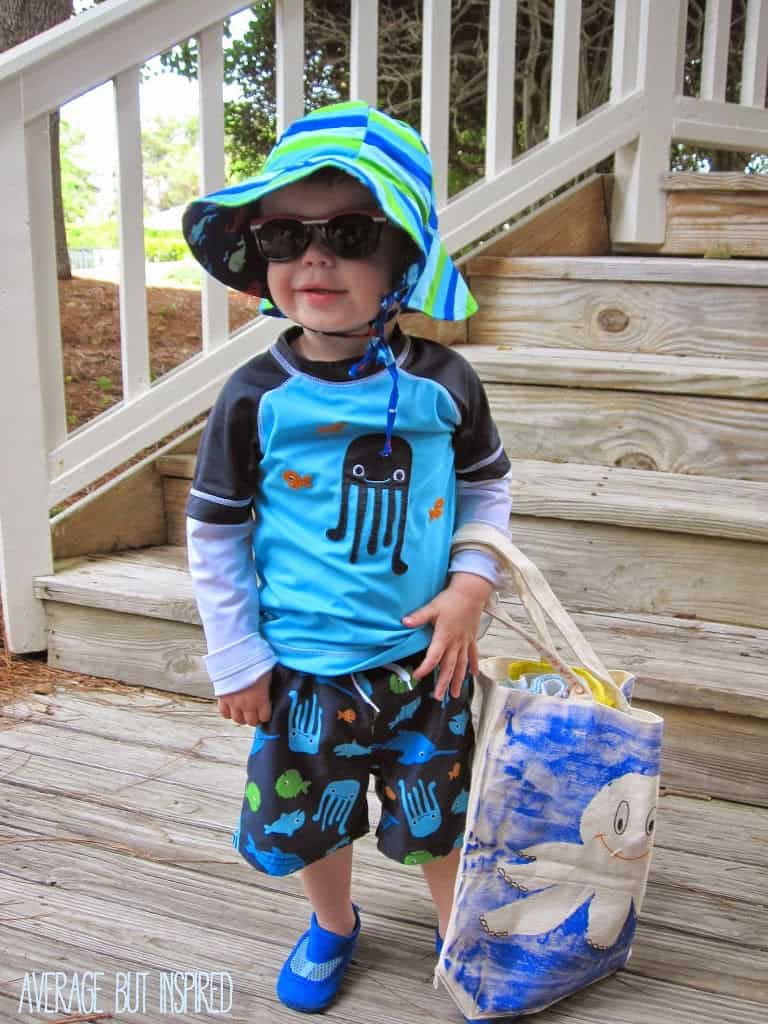 Isn't my model scrumptious? (The other one refused to stand still or make a normal face, so I don't have a modeling pic of her.)
If you don't have time to make these before you leave on vacation, bring some supplies with you (assuming your bag isn't packed to the brim). Making DIY beach bags an awesome rainy day at the beach or quiet time activity for the kids. Plus, it makes for some great memories.