If you've been in any stores recently or shopped online, then you've definitely noticed that straw bags are the must have this summer.  Every store has them and they're all so cute!  Although I already have a small straw bag, I wanted a larger one for every day use (I carry around a lot of stuff on a daily basis), but I didn't want a large price tag.  That's why I decided to paint a straw tote and get a cute summer bag at a fraction of the price!  (No worries if you're not into DIY'ing a straw tote for yourself; I've rounded up some of my favorite straw bags available now at the bottom of this post!)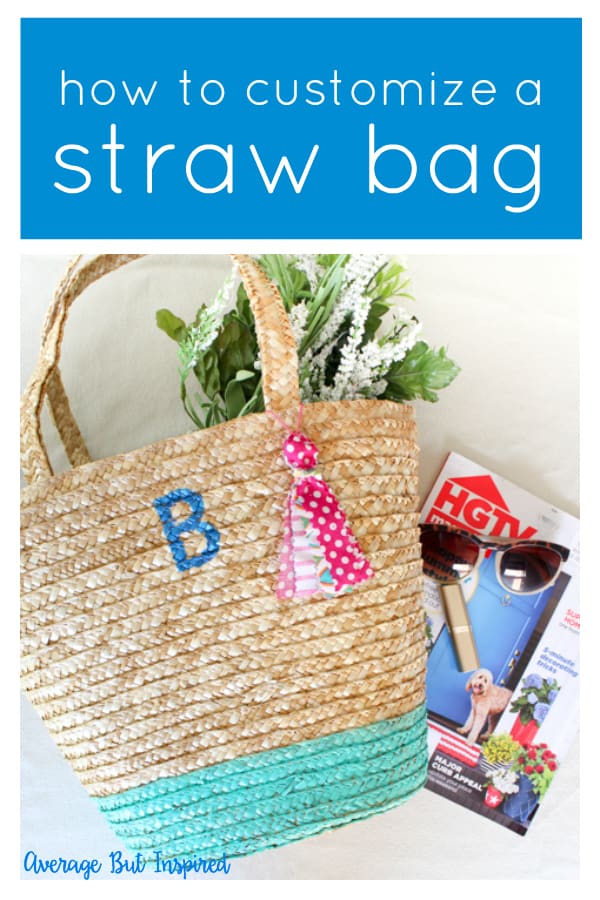 This was a super simple project that left me with a darling straw tote, and I can't wait to show you just how to make your own!
Supplies Needed to Paint a Straw Tote
This post contains affiliate links.  To read my full disclosure policy, please click here.
Straw tote (I got mine at Michaels, but it's out of stock online.  Linked bag is similar.)
Multi-surface acrylic paints in colors of your choice
Paintbrush
Masking tape (to hold stencil in place)
Scrap fabric (to make tassel)
Embroidery floss (to make tassel)
Pinking shears (to make tassel)
How to Paint a Straw Tote
Before I show you how I customized my plain straw tote, let me show you how boring it was initially.  (Want to see more of my summer mantel behind the tote?  Check it out here!)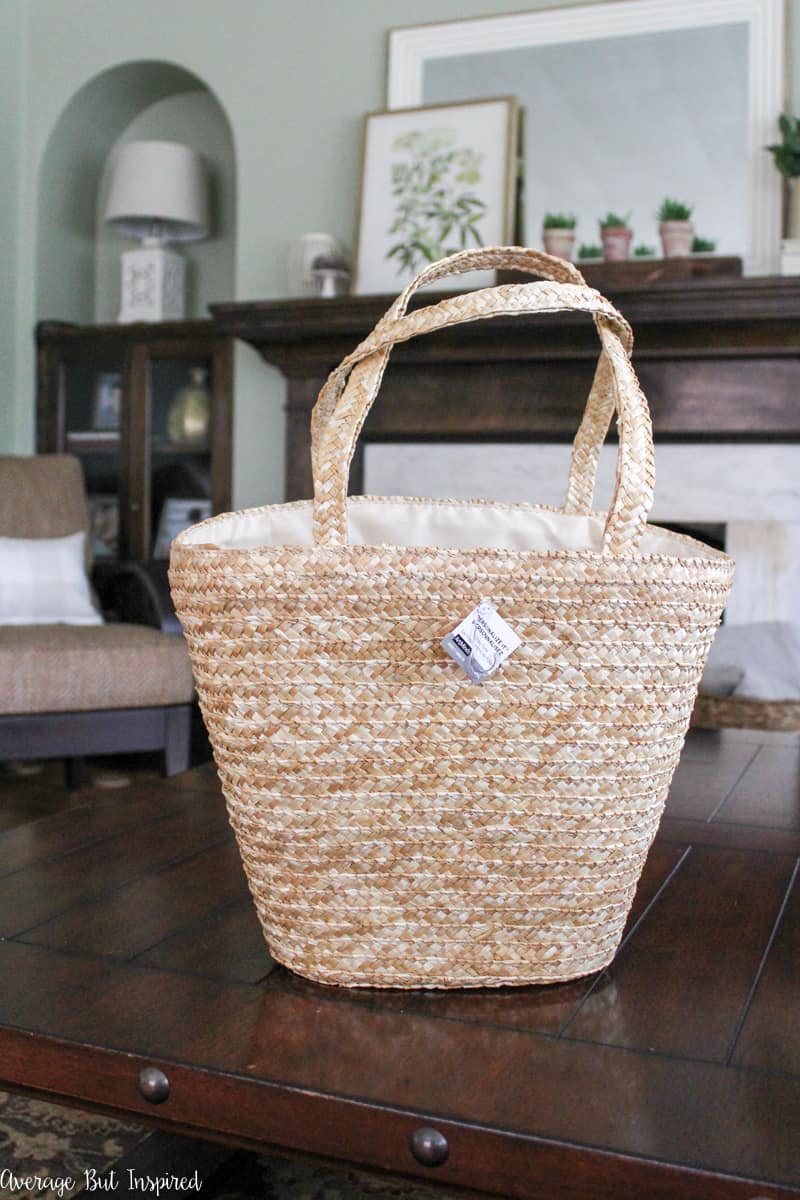 I knew it could be so much cuter, so I grabbed my acrylic paint stash and got to work!  I began by painting a band of aqua at the bottom of the bag, simply following the lines in the straw as my guide.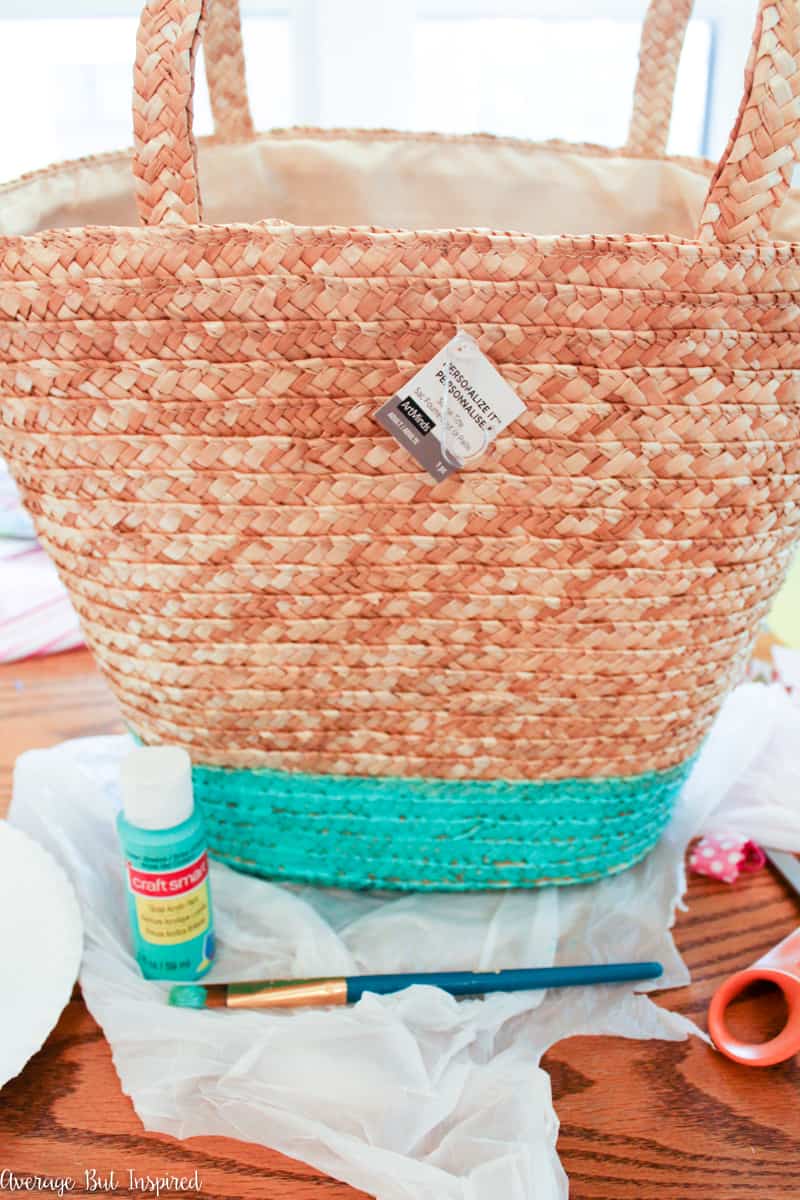 Then I found a letter stencil I've had for YEARS in my craft stash and taped that onto the bag.  I couldn't get it totally flush with the bag, but I did the best I could.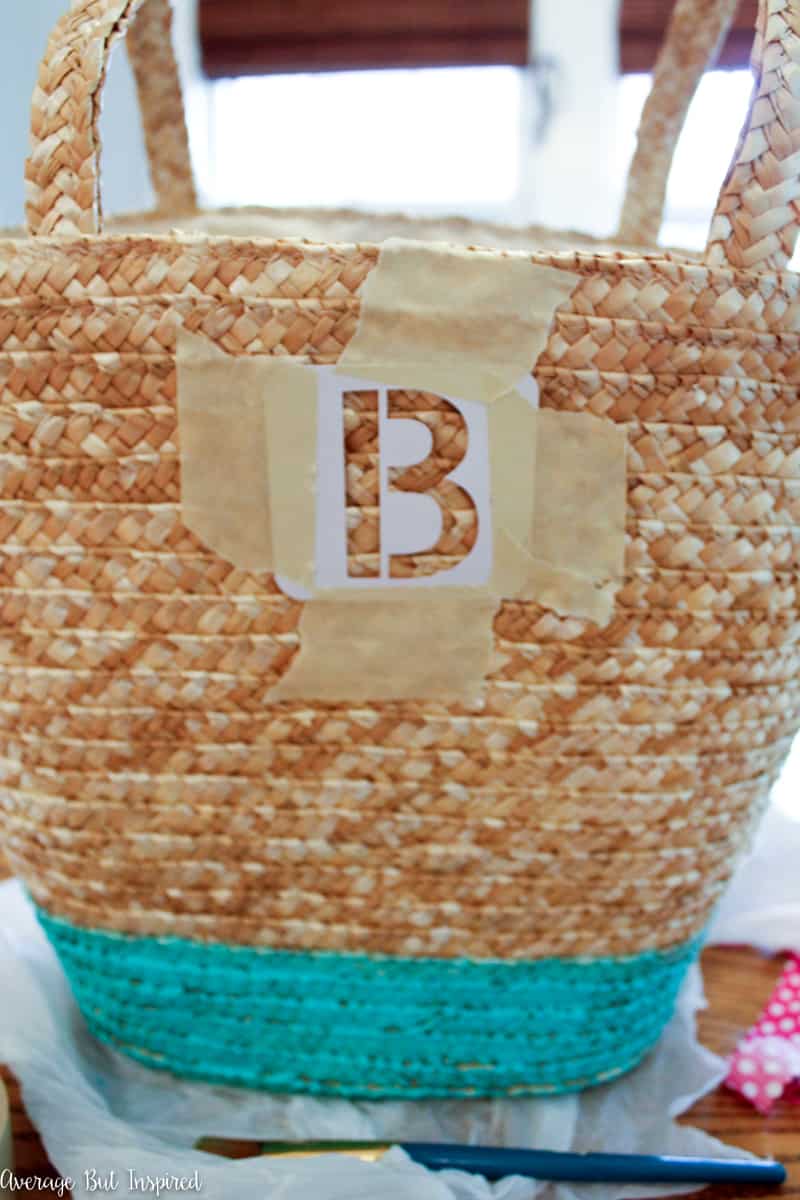 I chose a coordinating color of paint for the stencil and I got to work, gently applying the paint to the stencil and trying to prevent any bleed through from happening.  To do this, I used the stencil as more of a guide than an actual stencil.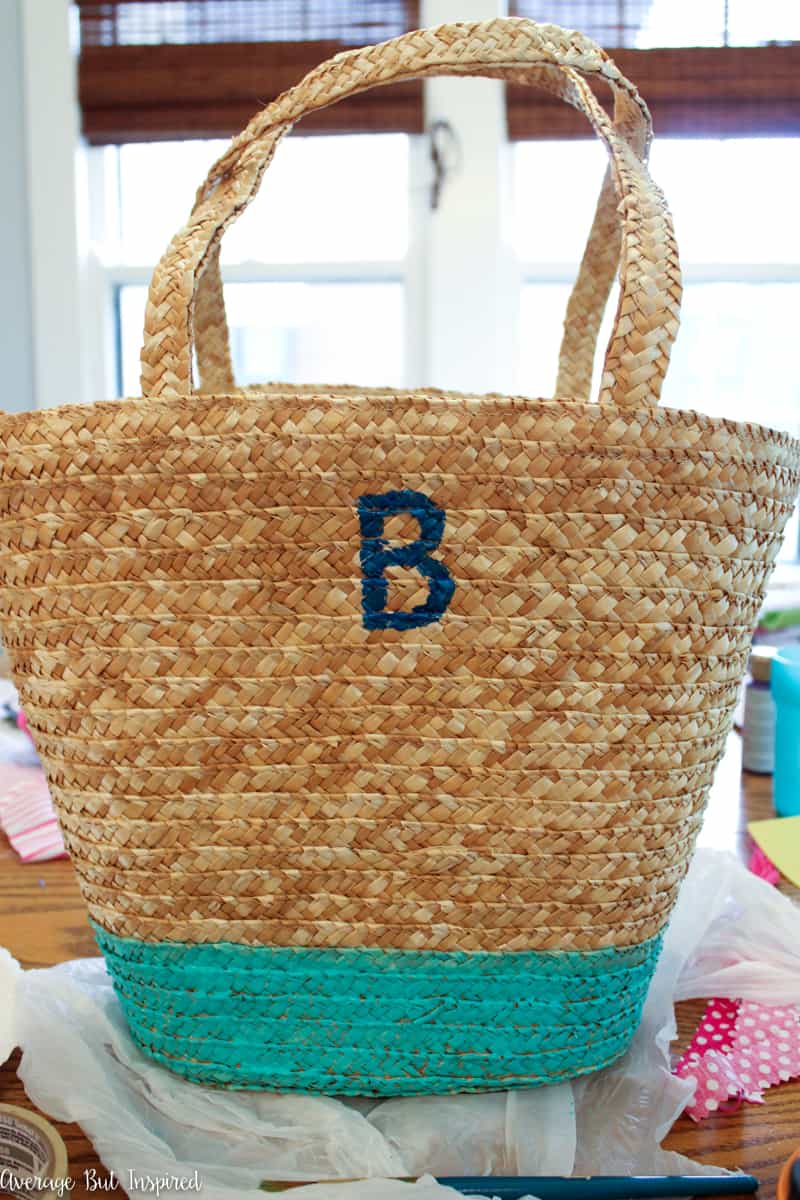 Thankfully there was no bleed through or smudges, and the tote looked great!
It was missing a little something, however, so I whipped up a fabric tassel with some scrap fabric.  To do this, just cut narrow strips of fabric with pinking shears, lay them on top of each other, fold in half and secure near the top with embroidery floss!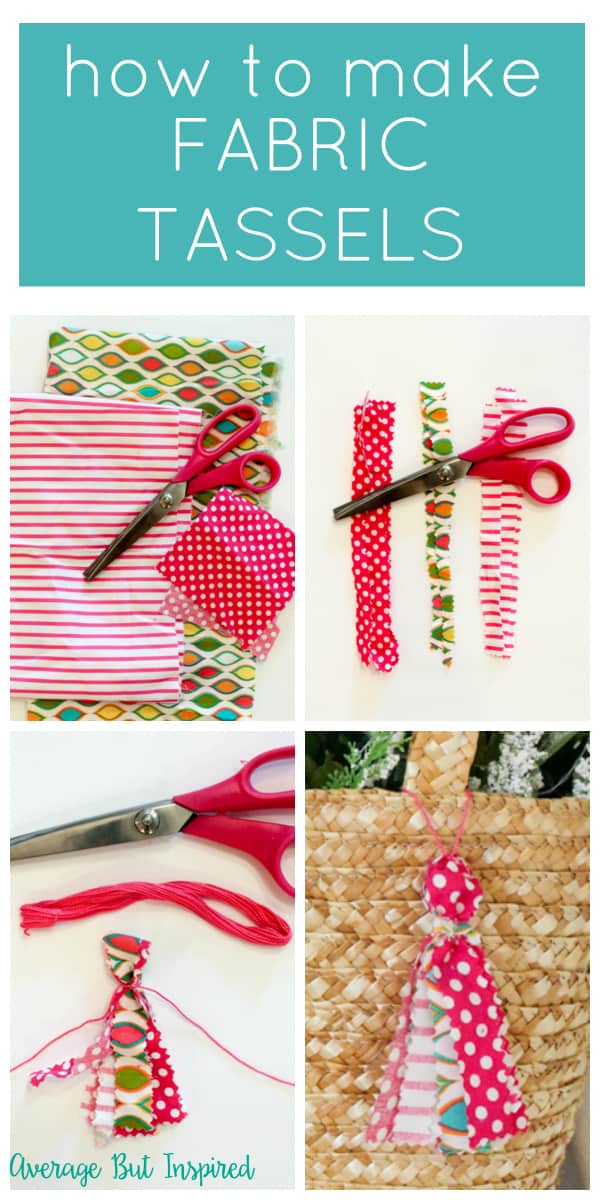 I covered the embroidery floss with another piece of scrap fabric for a more "finished" look.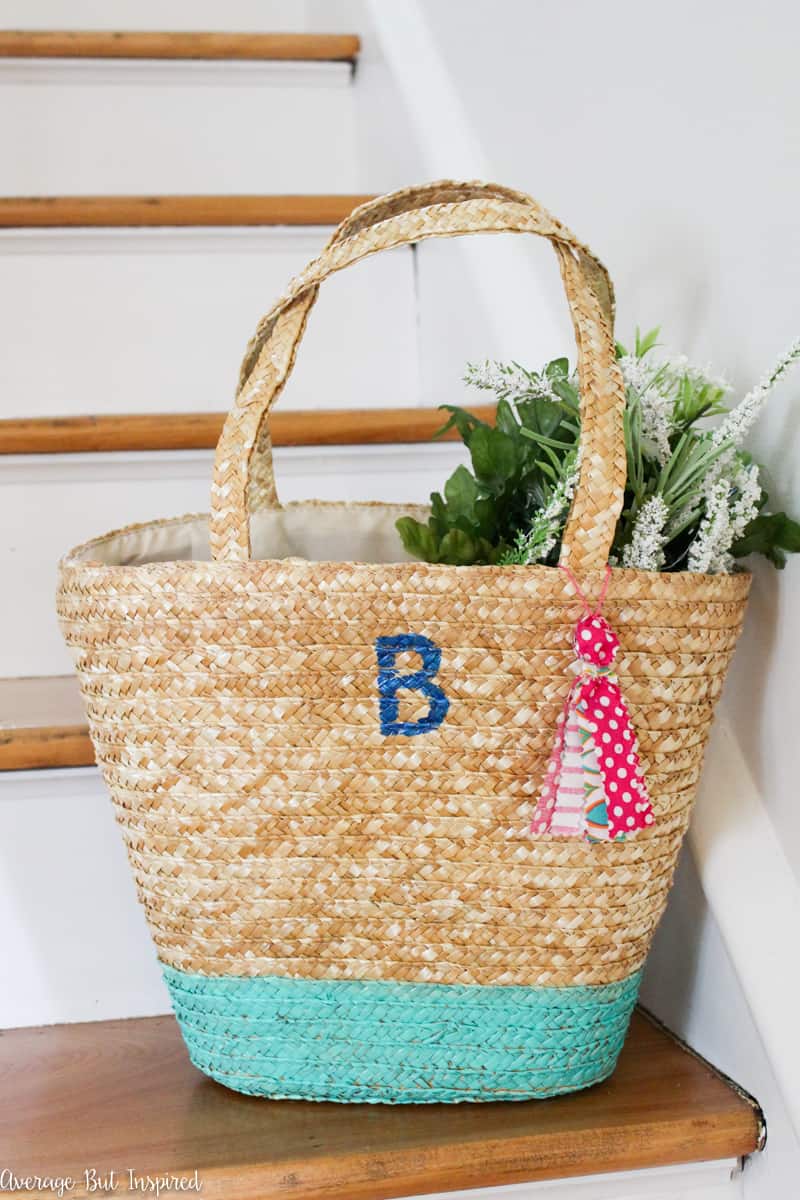 And that is all it took to upgrade a plain straw tote to a cute, personalized straw tote for summer!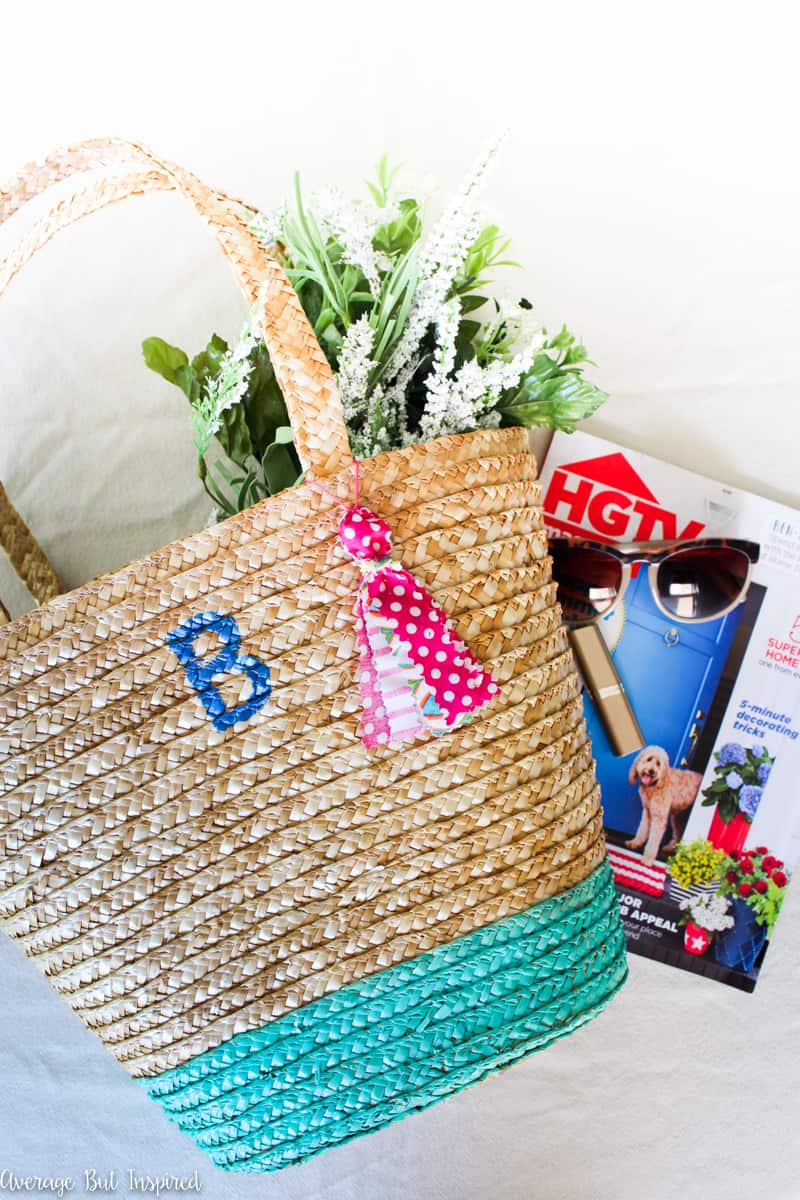 So what are you waiting for?  Summer will be gone before we know it, so paint a straw tote for yourself ASAP!  How would you customize yours?
No Time for DIY?  Why Not Buy?
Scroll through to see some of my favorite straw bags in stores now!  Images are clickable to shop!