I received so many gorgeous Christmas cards this year!  It was as if everyone I know decided to send out their best card ever.  Seeing all of the beautiful greetings displayed throughout my home helped make Christmas even more special!
Because of that, it was really hard to part with the cards when putting away the Christmas decor.  So I got to thinking . . . instead of tossing them out, why not figure out a way to extend the fun and keep some of them around a bit longer?  And that's when I decided to upcycle my Christmas cards into a fun winter bunting!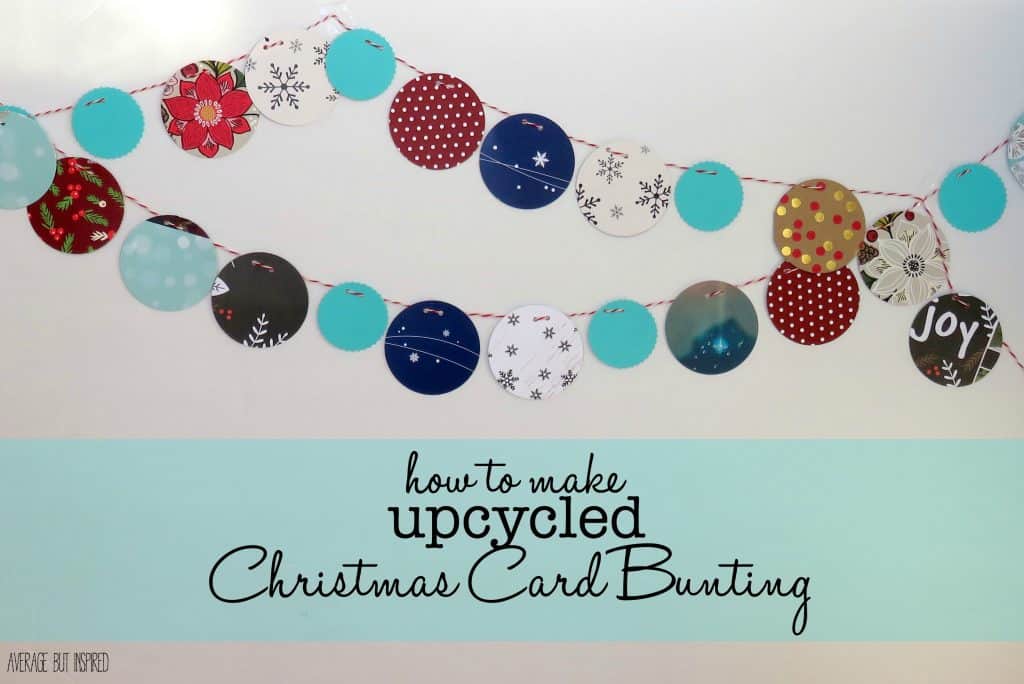 This was a totally mindless project that only took about 20 minutes to put together – perfect for when you're watching those reruns at night!
All you need in the way of supplies are the following items:
Christmas cards (photo cards with printed backs worked best for me!)
Large shape punches in the shapes and sizes of your choice
Small hole punch
Bakers twine, thin string or yarn
Optional: extra cardstock if you want to substitute in some non-Christmas card pieces
So first what you do is look at your cards and choose those that will work best for your color scheme and style.  Then use your punches and get to work making shapes.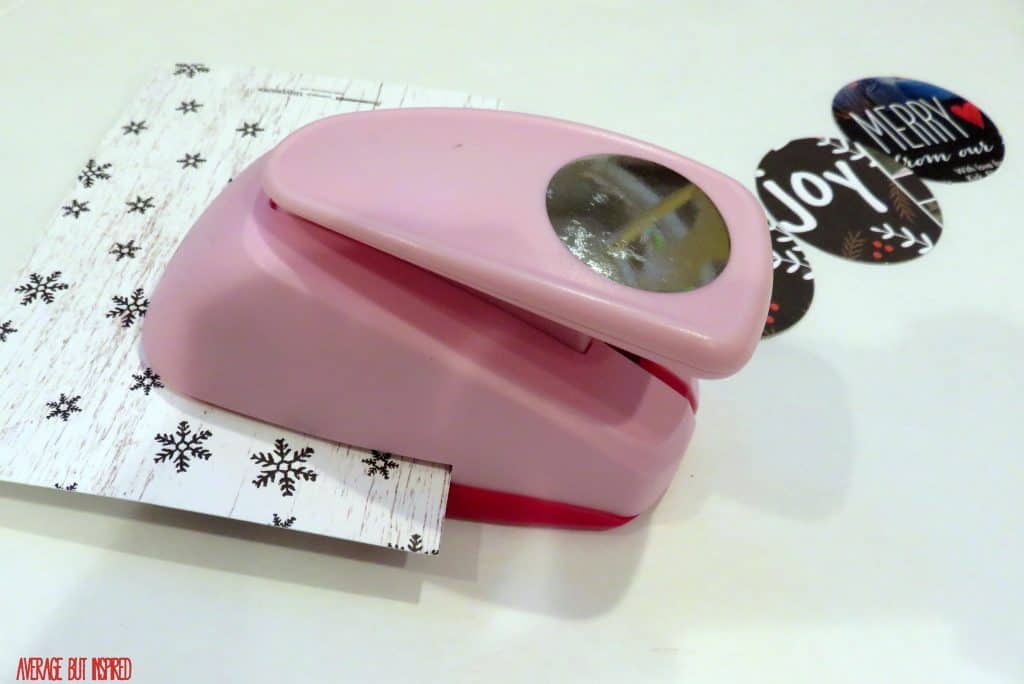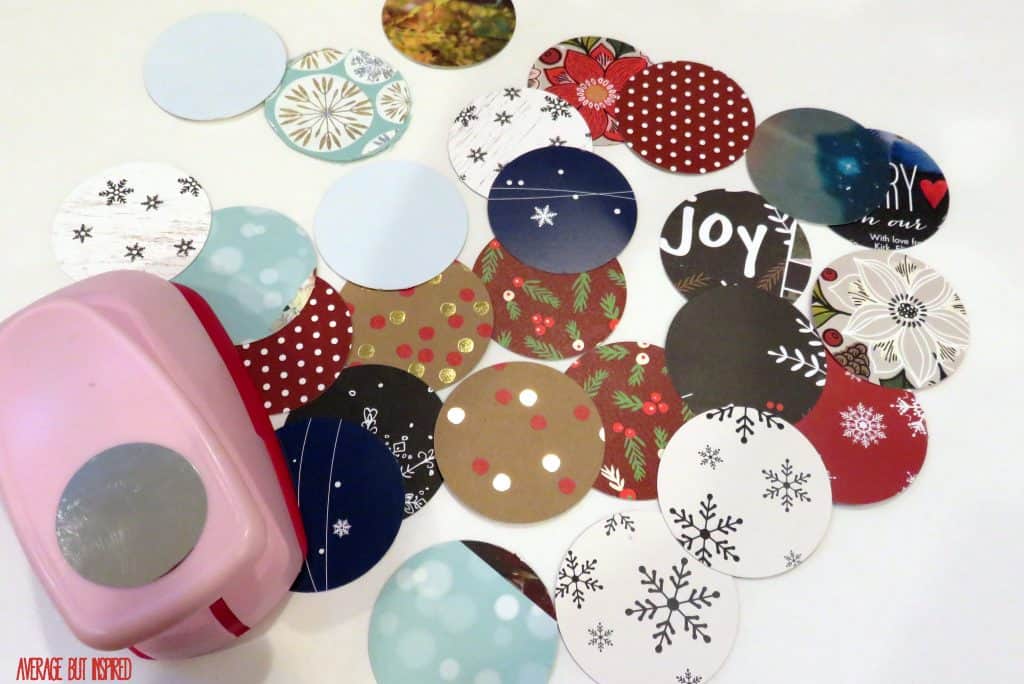 Once you have all of your shapes cut out, use your small hole puncher to punch two holes at the top of each circle.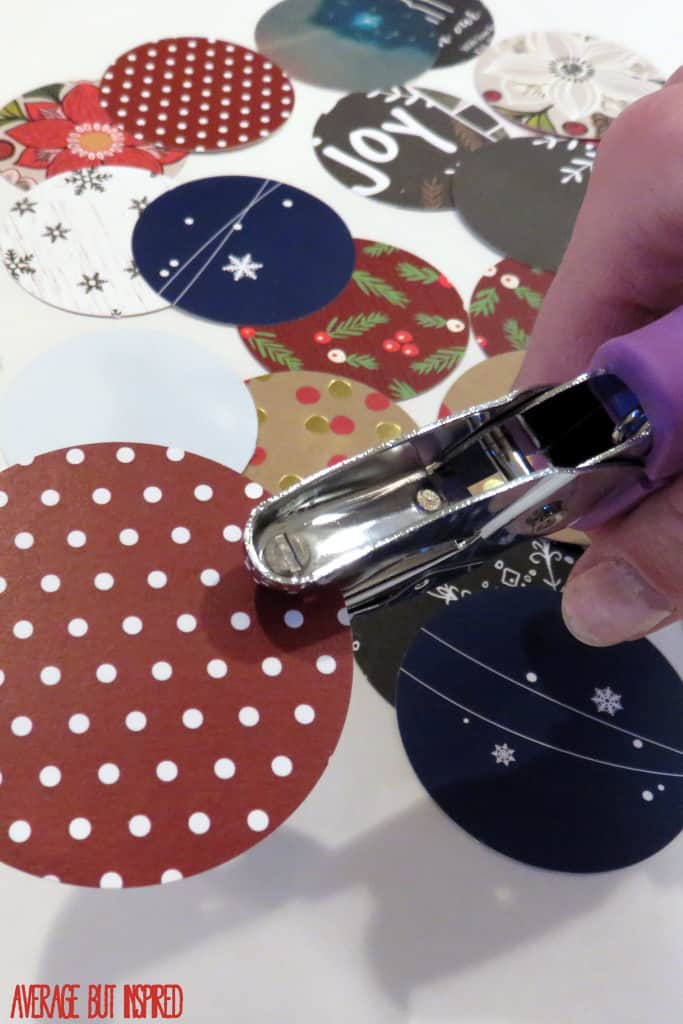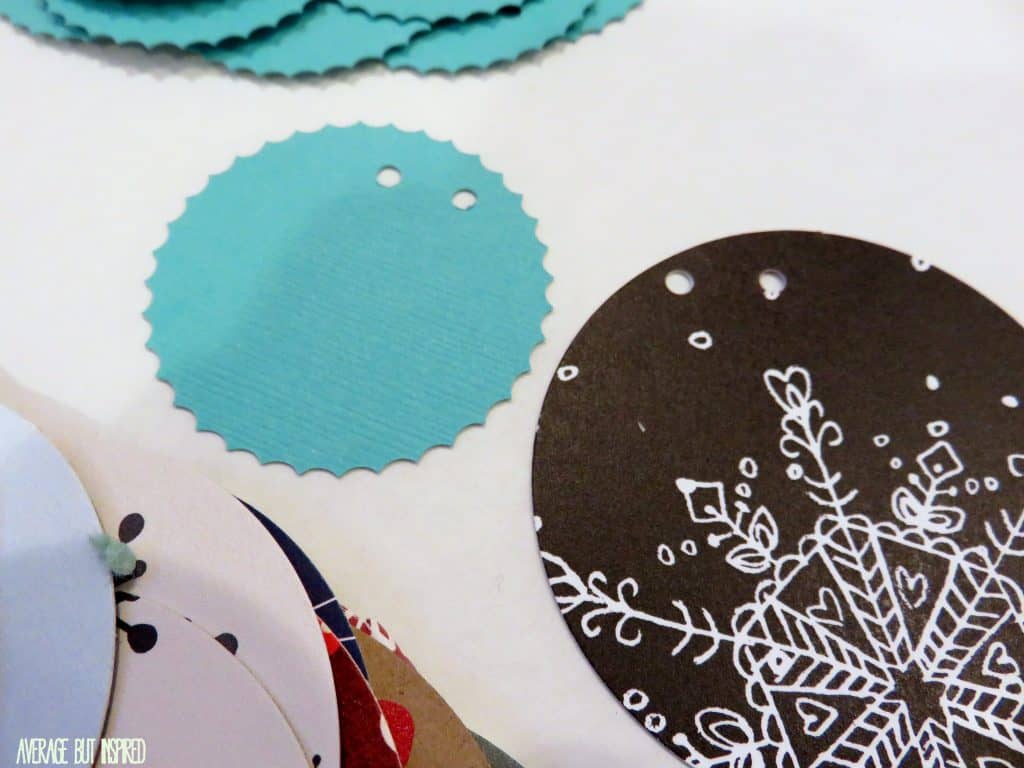 Next, thread your bakers twine through the tops of each circle to create your bunting!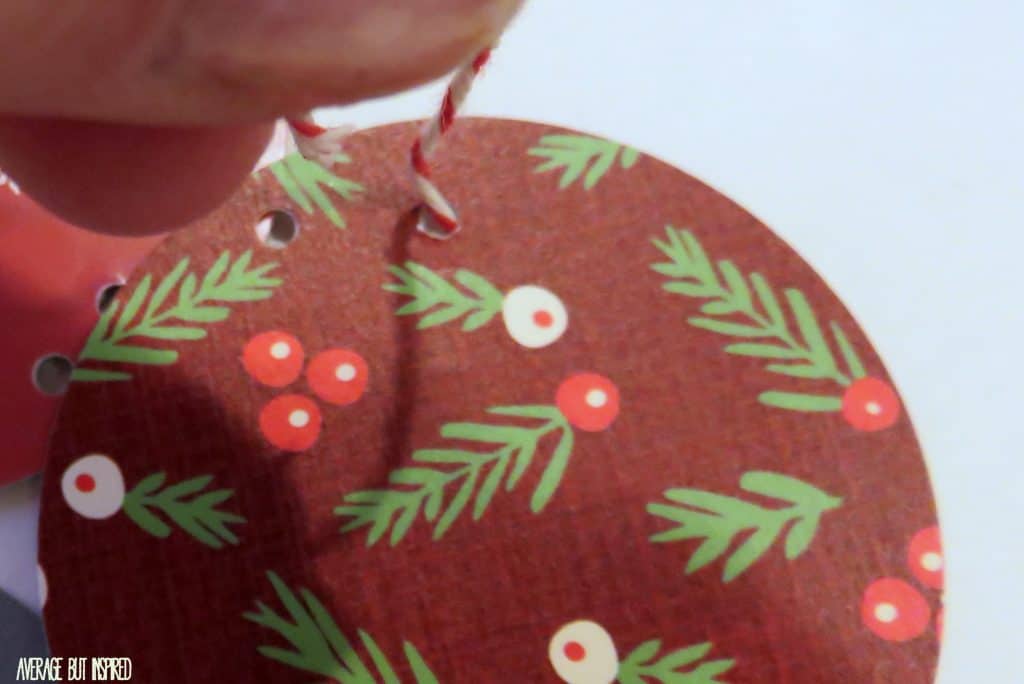 Hang it up and you're all set!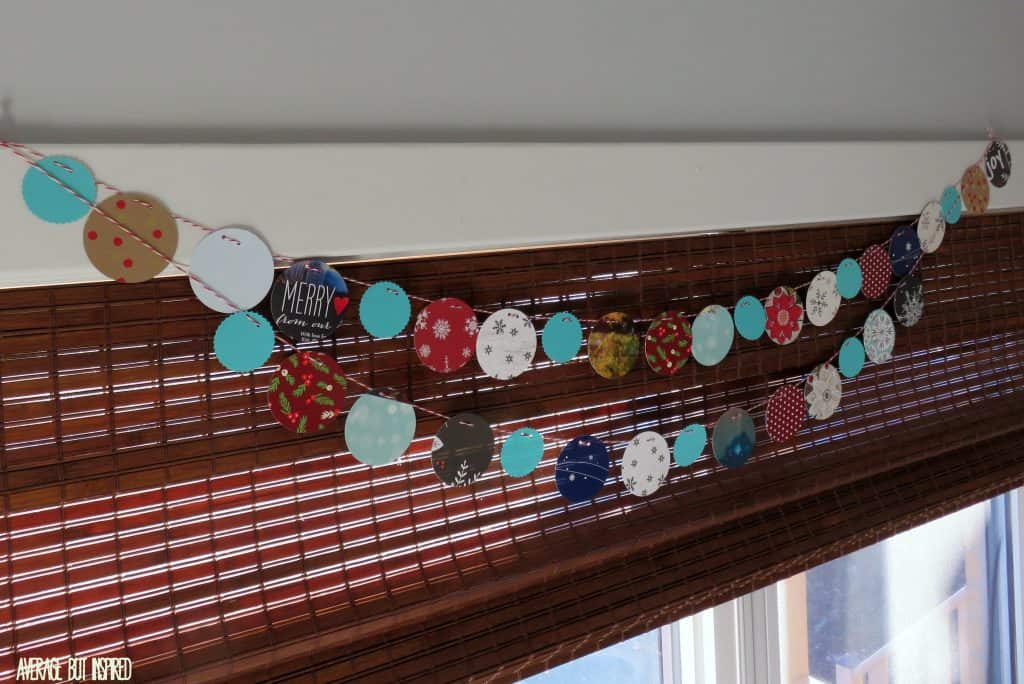 This upcycled Christmas card winter bunting is a great way to reuse those old cards and ease some of the paint of putting away all of the Christmas decorations! It adds a fun pop of color wherever you hang it and helps brighten some of those gray winter days!
What do you do with the Christmas cards you received once the holidays are over?
– Bre
To see where I'm sharing this post, please click here.