Last week when I shared my Mr. & Mrs. Moss Bunny Topiaries, I mentioned that I'd gone on somewhat of a spring crafting binge.  So you'll have to forgive me, but you'll be seeing quite a few "springy" projects around here over the next few weeks!  Today is no exception; it doesn't get much springier than plastic Easter grass and sparkly eggs, in my opinion!  So I combined the two and made this fun Easter grass "egg hunt" sign!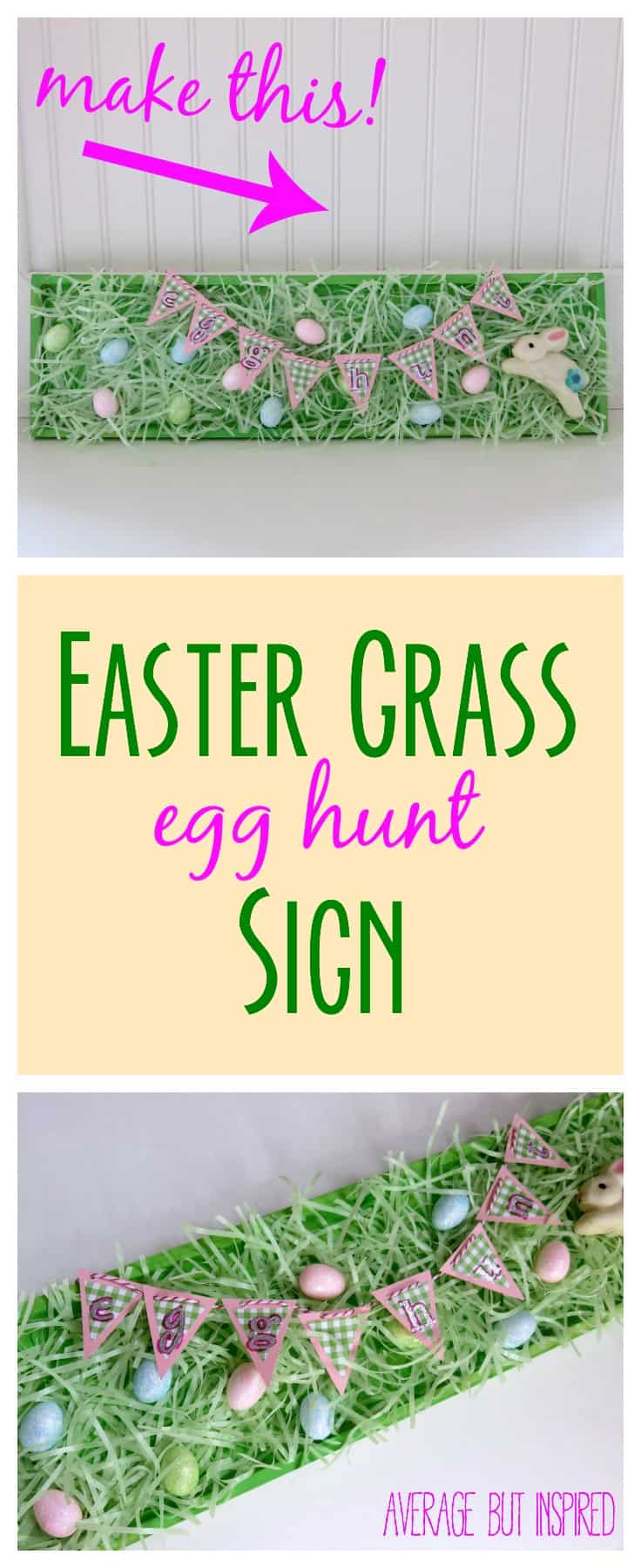 It's kinda cute, right?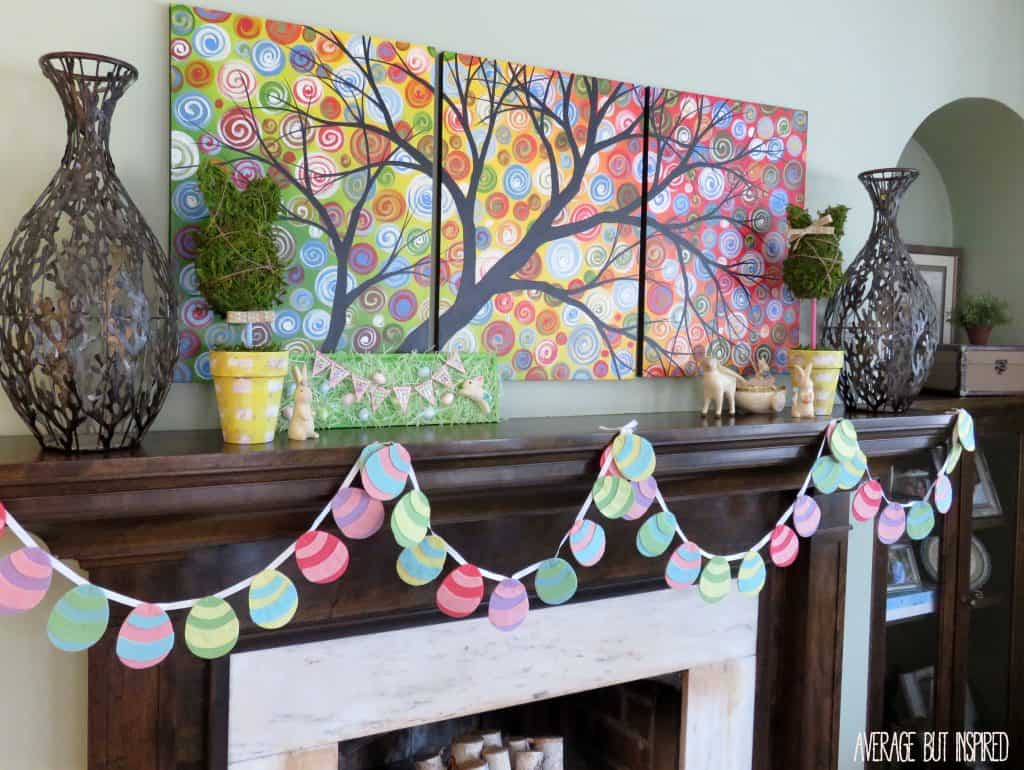 Seriously, you don't need much to make this sign! Here are the supplies:
Plain wooden sign
Green acrylic paint & brush
Easter grass
Small Easter eggs (I used tiny foam ones and a tiny foam bunny floral pick)
Hot glue
Scrapbook paper
Bakers twine
Letter stickers
STEPS
First, I painted my wooden sign with a light coat of green acrylic paint.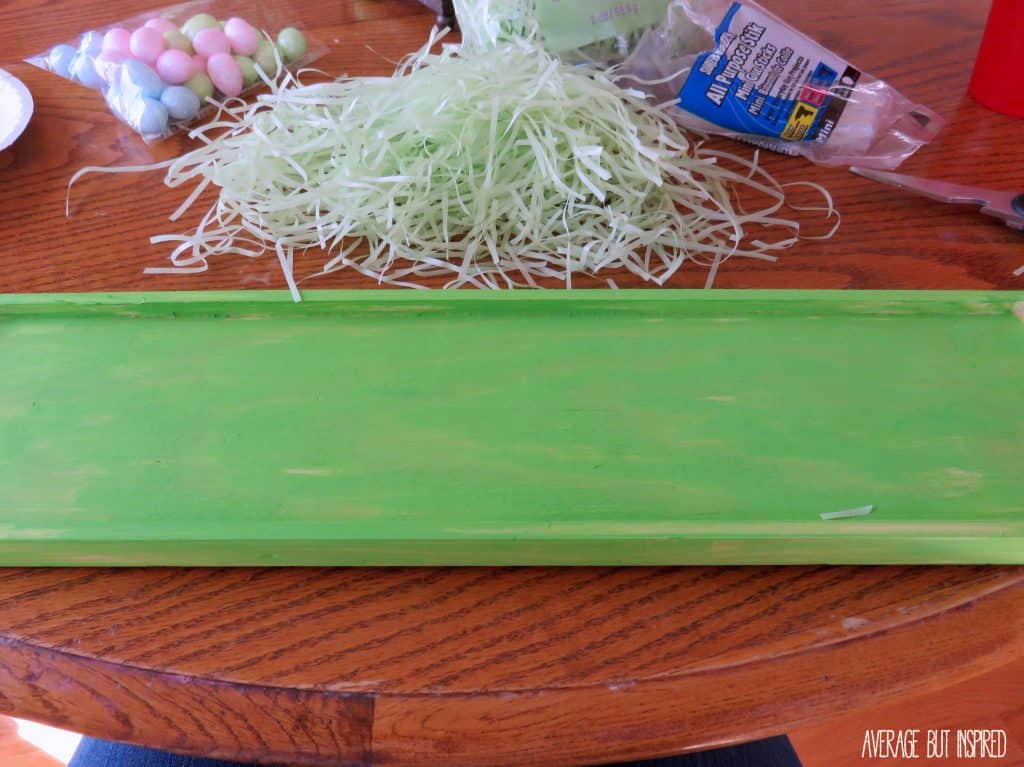 Once dry, I applied hot glue to the sign and started placing Easter grass all over it.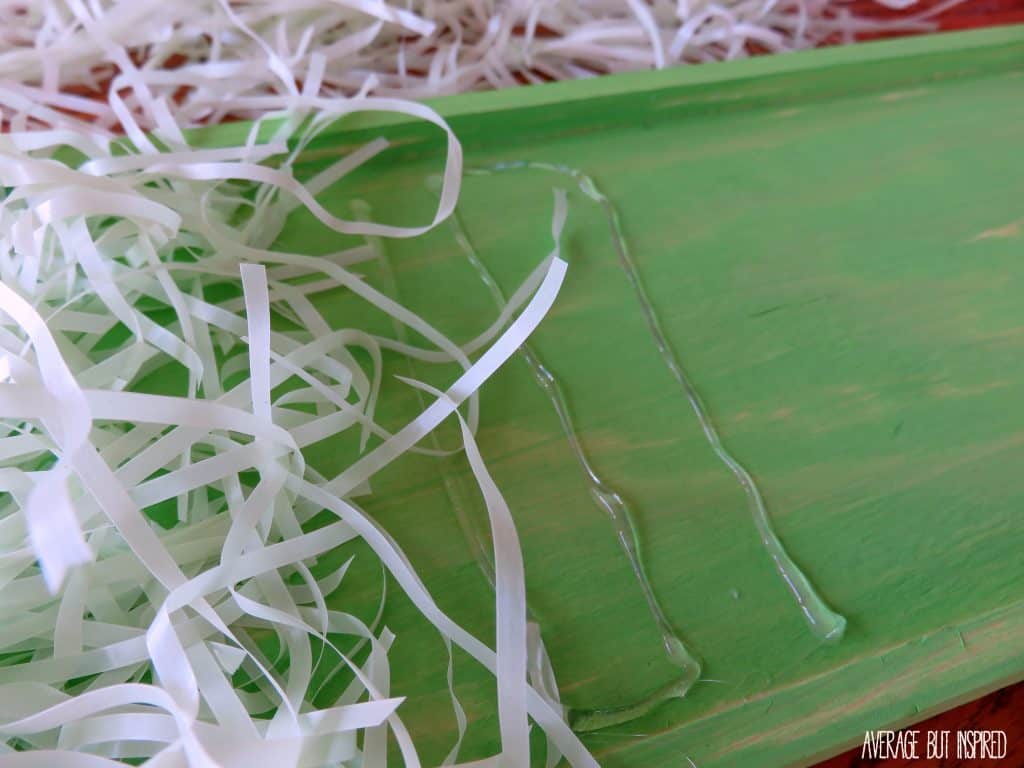 After the entire sign was covered in Easter grass, I flipped the sign over and cut the grass. Literally! I didn't want there to be long, straggly pieces, so I tried to trim all the pieces down to around the same length.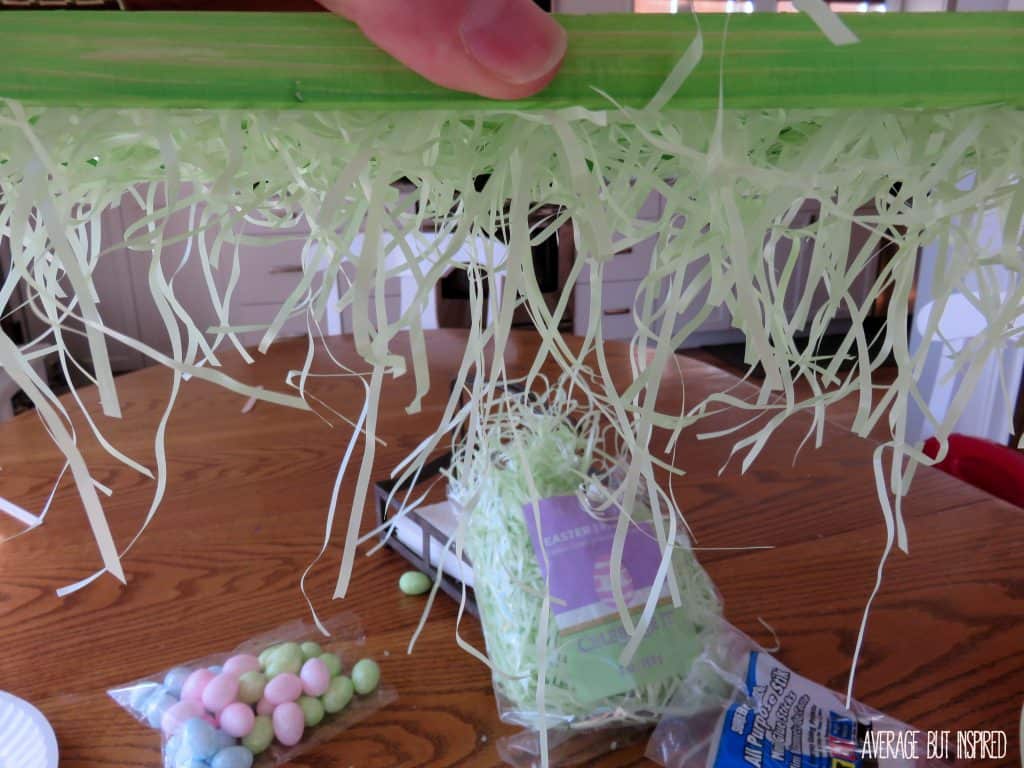 After that, I hot glued my mini foam eggs into the grass, and I added a little foam bunny into the mix for extra cuteness. 🙂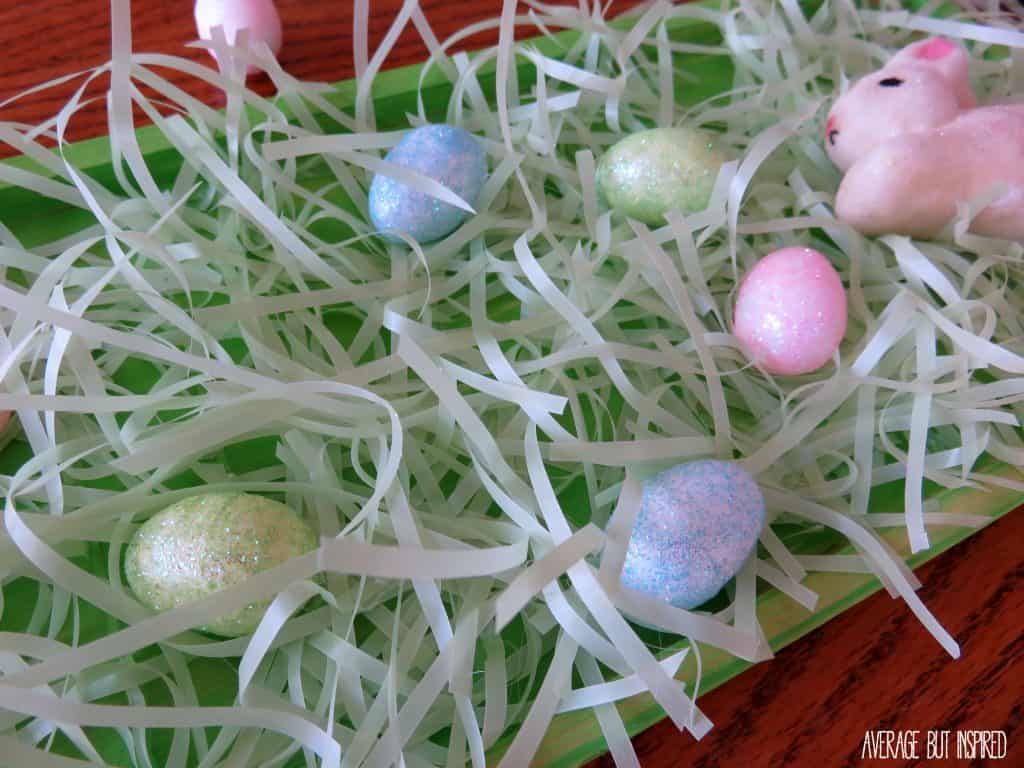 Finally, I made a little bunting out of scrapbook paper that says "EGG HUNT," and tacked that on to the top of the sign.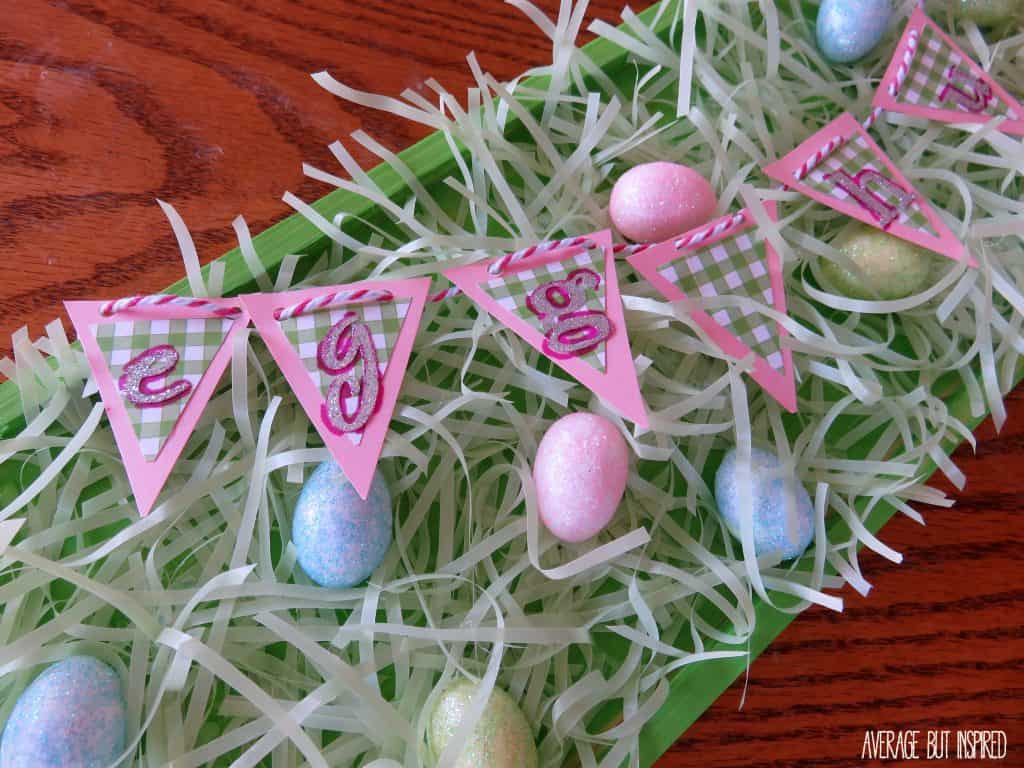 Super quick, super easy! My kind of craft! 🙂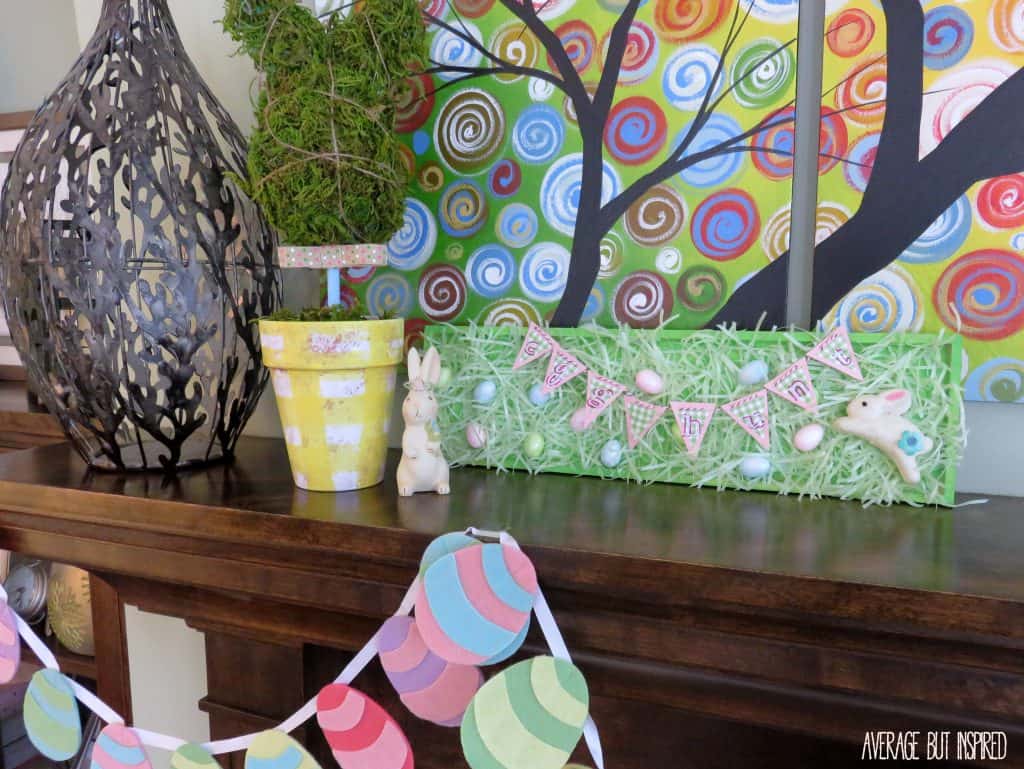 The best part of this egg hunt is that nobody gets trampled.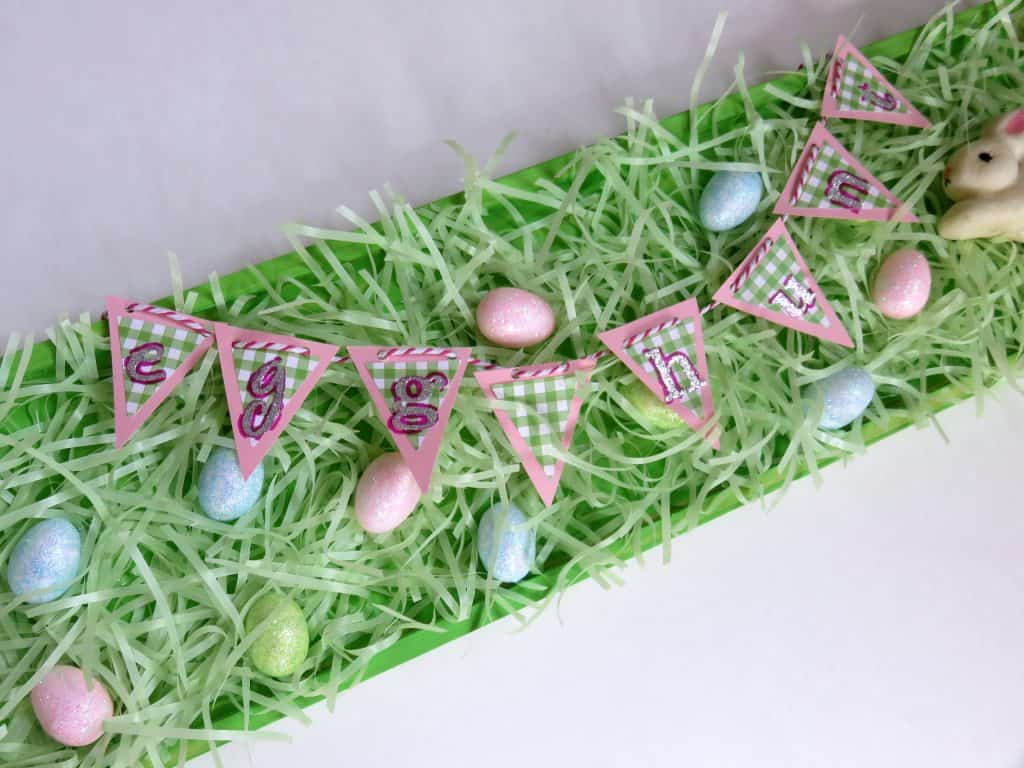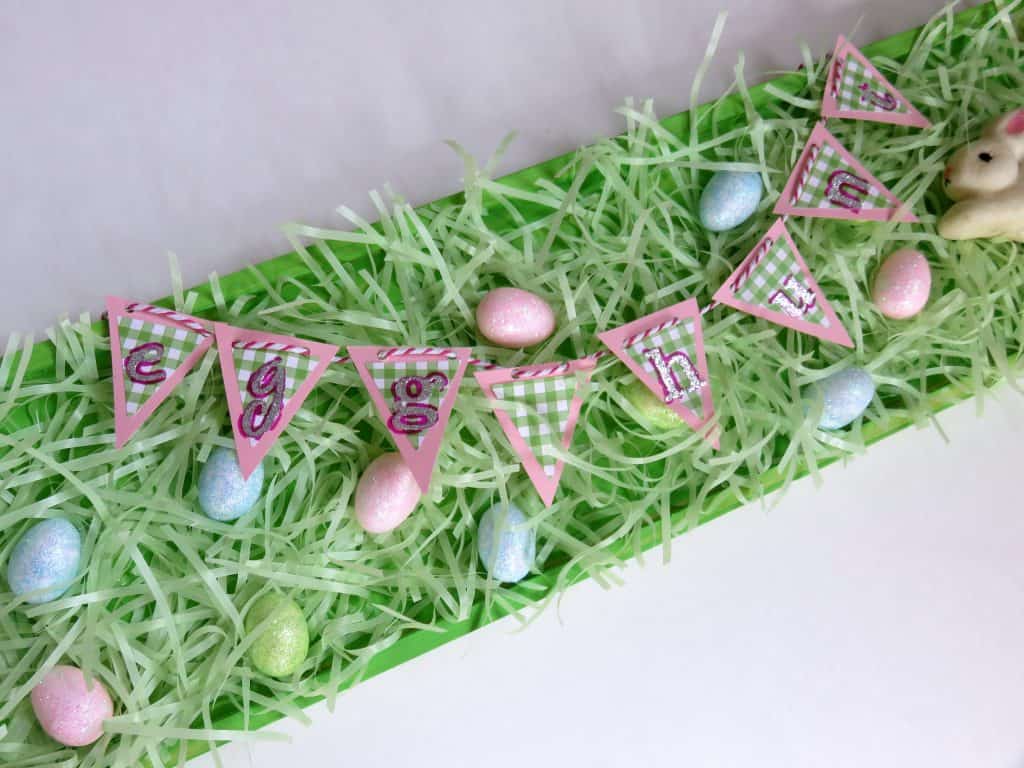 – Bre