If you are sick of Christmas posts around here, I am so sorry.  But I cannot help myself.  This time of year is just SO fun and I have too many projects to share – like this tutorial for the adorable DIY Reindeer Specimen Art that graces my Christmas mantel this year.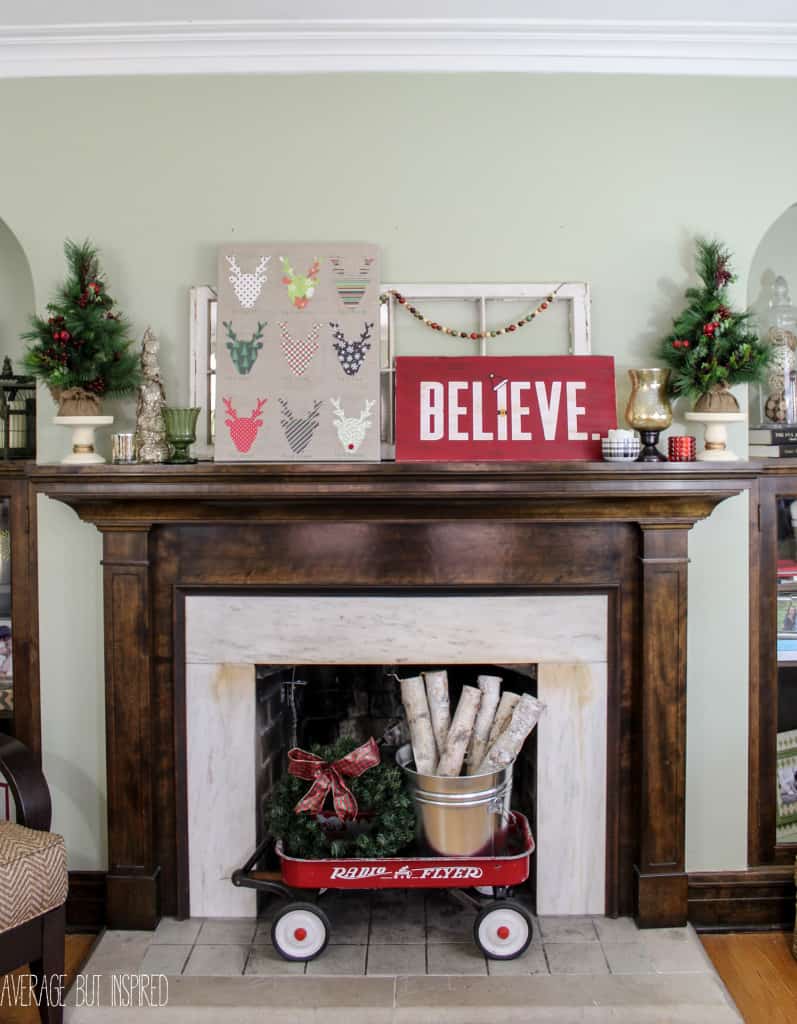 Plus, I am so excited to be sharing it as part of the Home for Christmas Blog Hop, which is being sponsored by Hometalk.com and CountryLiving.com, and which features some of the most creative bloggers around!  You'll find links to their posts at the bottom of this post, and I hope you'll visit some that inspire you!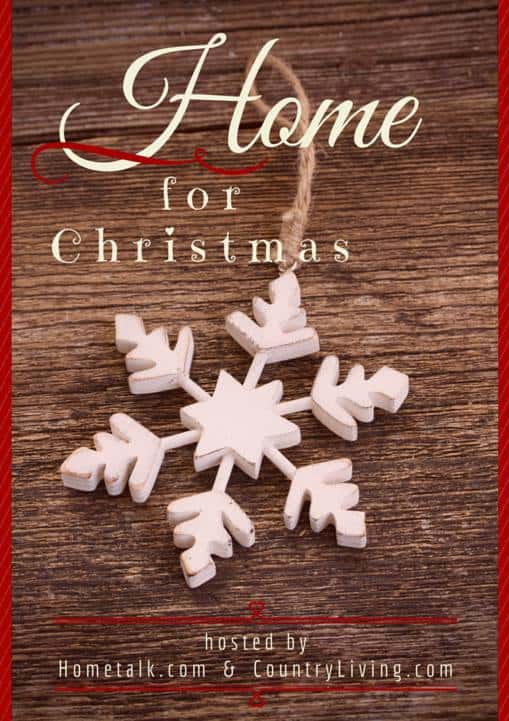 So this year, I knew I wanted to have a kitschy and whimsical look for my holiday mantel.  Life has been too serious the past year, so my house needed some fun.  I started with a plain stretched linen canvas and the rest just fell into place.
First, I used my Silhouette machine to cut nine reindeer head silhouettes on different pieces of Christmas pattern cardstock.  If you don't have a Silhouette machine, Google "reindeer silhouette," print an image you like, and trace it onto your cardstock to cut.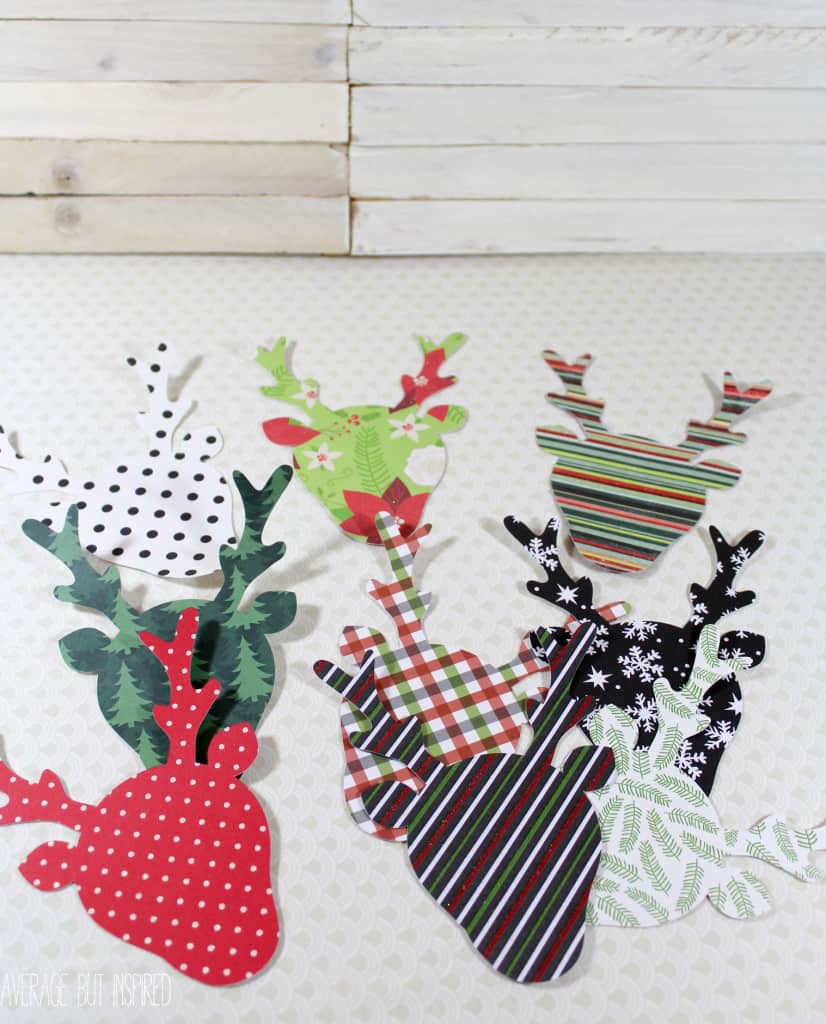 Next, I put a thin layer of Mod Podge onto the backs of each of the reindeer.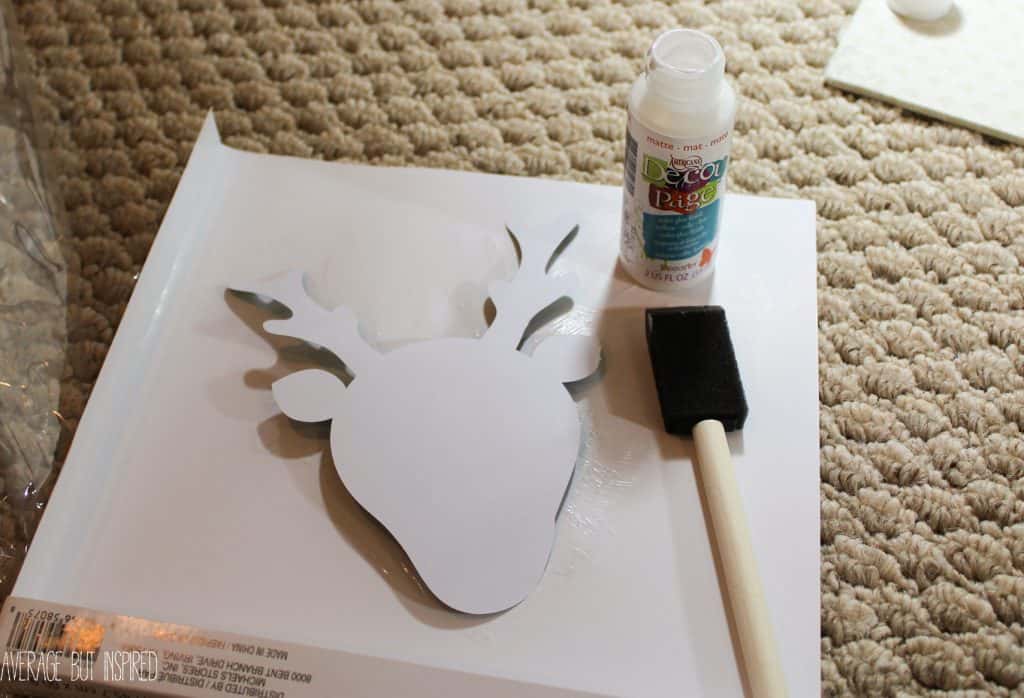 I pressed them onto the canvas and tried to keep them equidistant from one another. It wasn't perfect but it was close enough!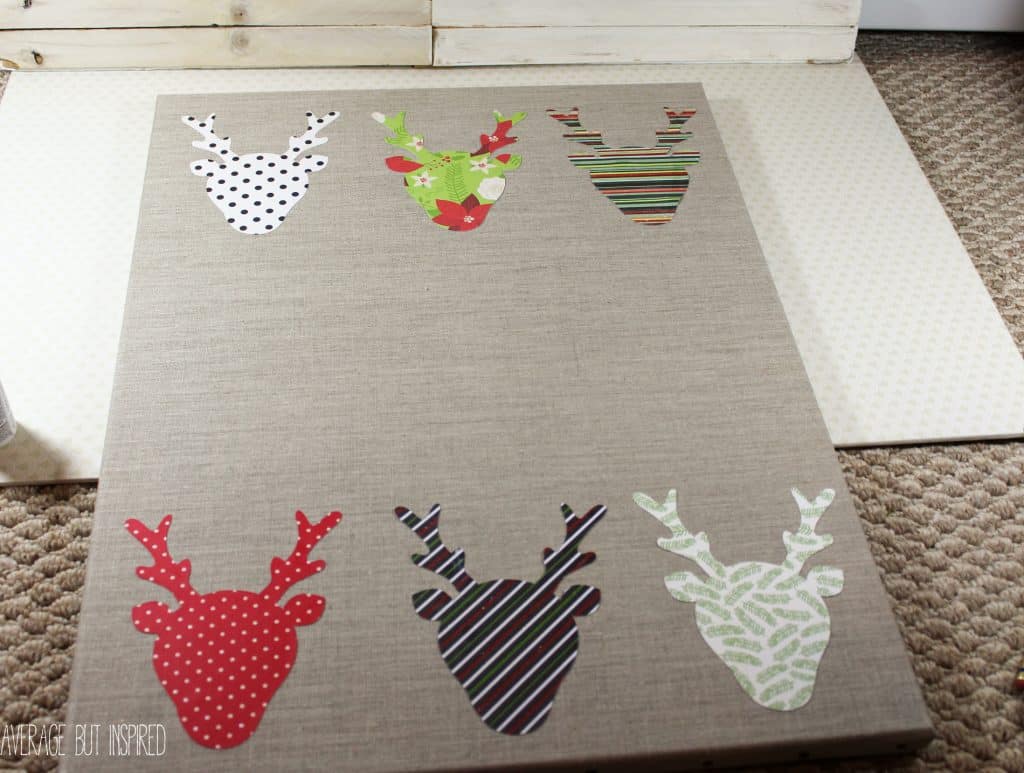 Once they were all in place and had dried, I added a thin layer of Mod Podge to the top of each reindeer to seal them into place.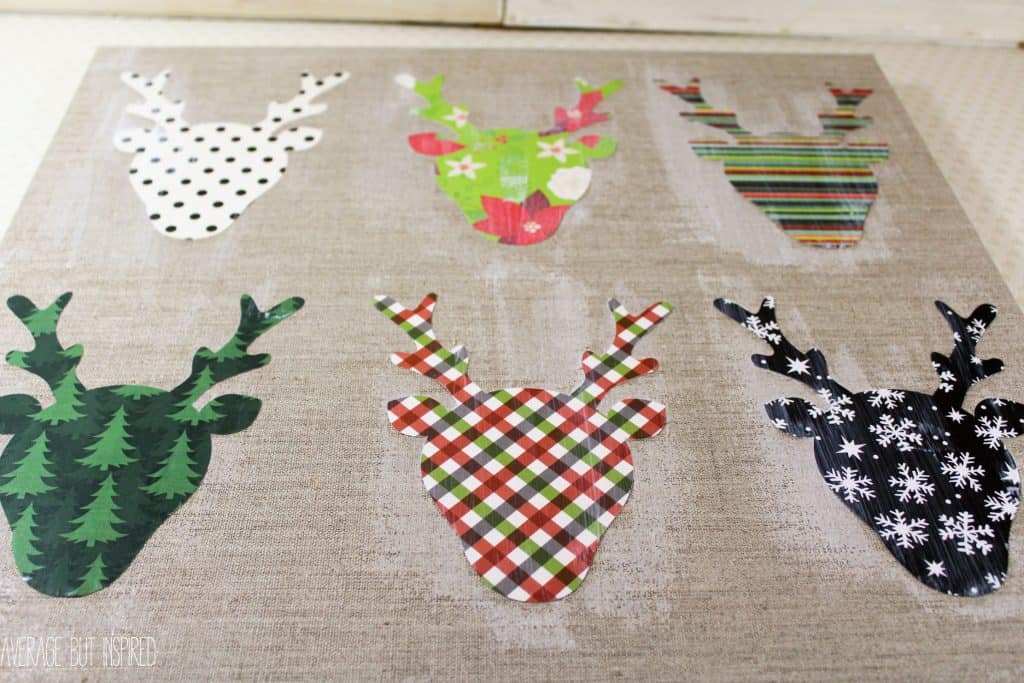 After that, I glued a red pom pom onto the last reindeer's face, because obviously Rudolph needs a red nose!  Then I used a green Sharpie to write each of the reindeers' names, just in case anyone was confused about who was who.  (And yes, I had to Google the song lyrics so I would be sure to spell their names correctly.  Who knew it was "Donner" and not "Donder?")

And I love my little reindeer art!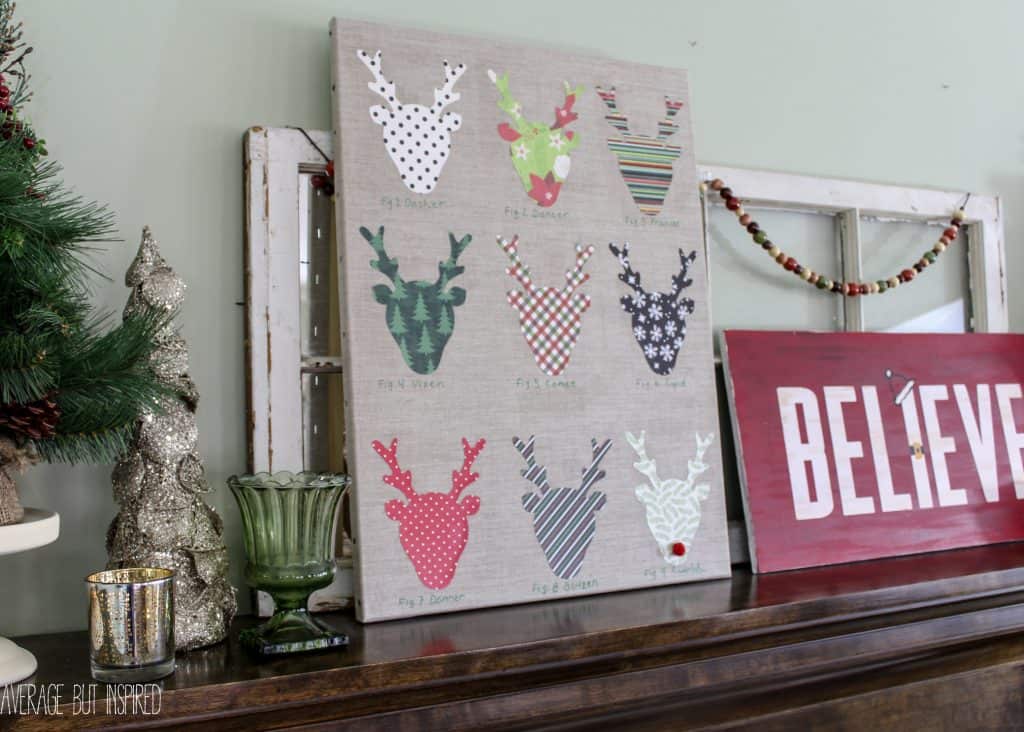 It adds such a fun look to my Christmas mantel that's filled with other DIY art and thrift shop finds.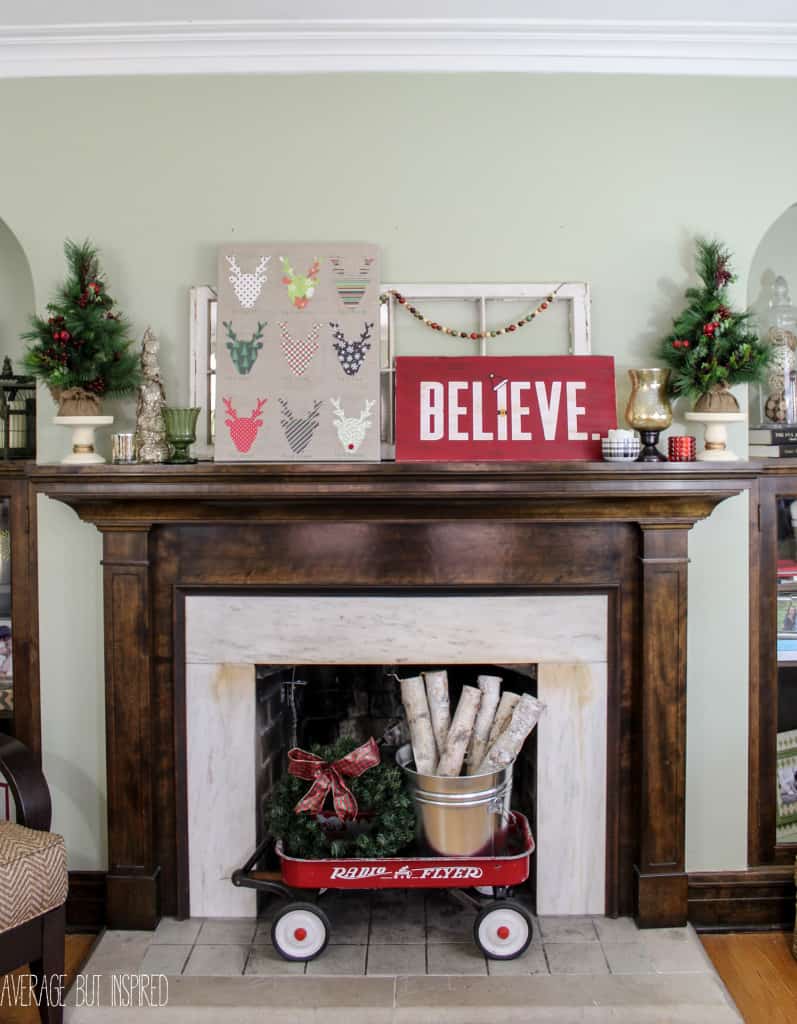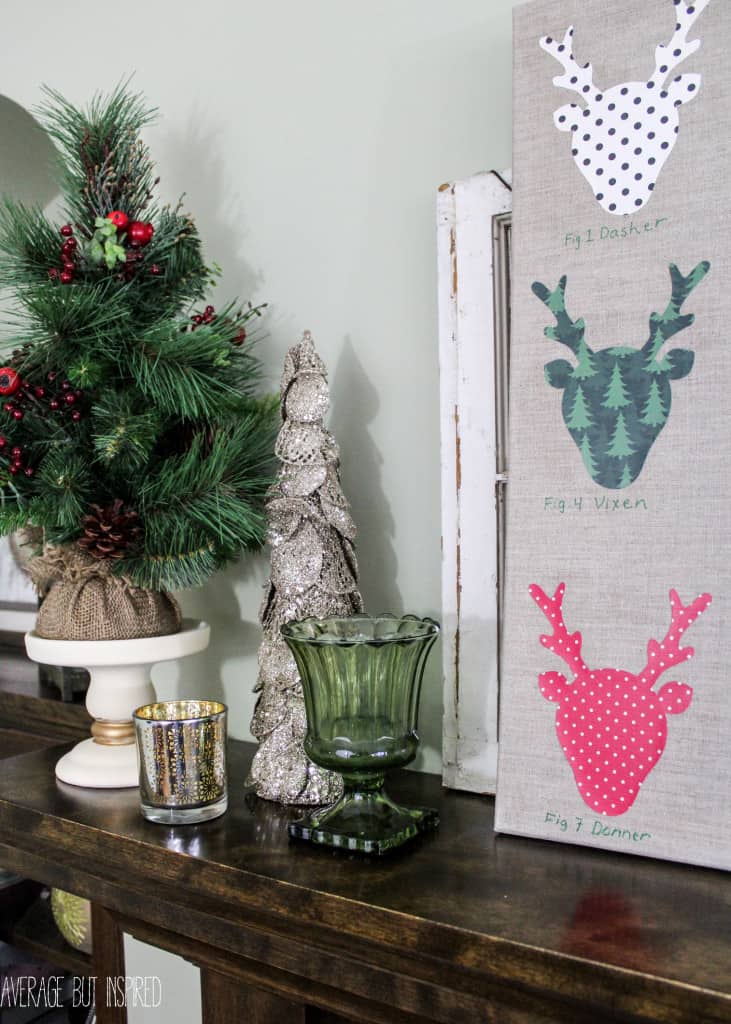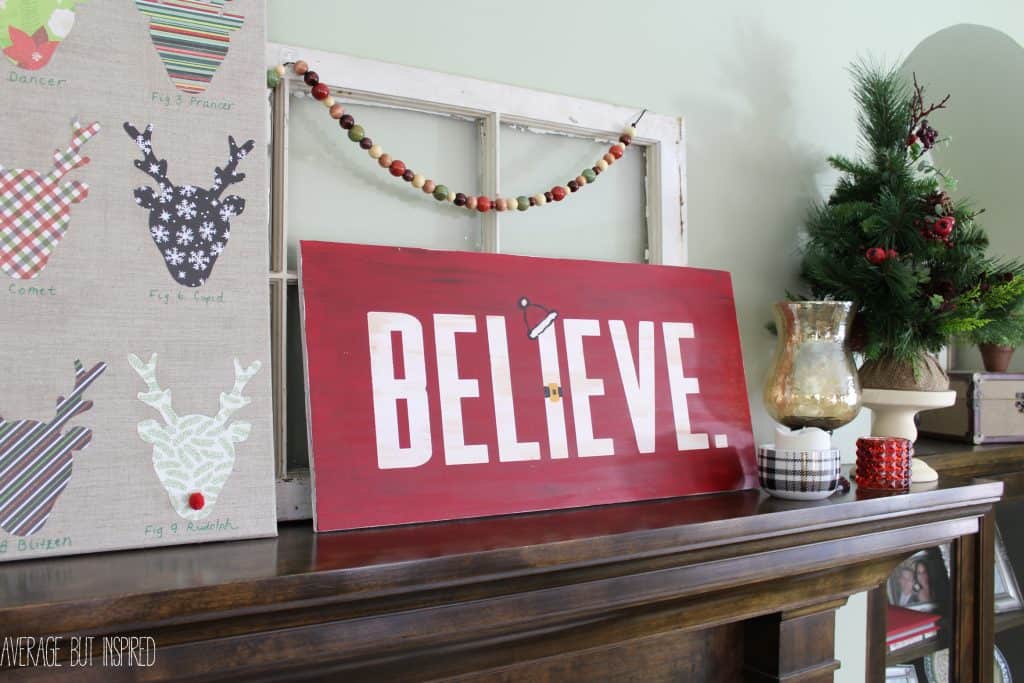 I'm happy every time I look at it.  (My husband – not so much.  He says it's too cluttered.  But what does he know?)
I'm also happy looking at these other amazing Christmas-inspired posts. I know you will be, too, so go check them out!
-Bre