I could not believe my good luck when I found this beat up (but beautiful nonetheless) side table in the alley several weeks ago. Granted, it was covered in dust, spider webs, and had spider egg sacks (PUKE) all over the bottom, but it was a great find!
Even my husband was impressed with my little alley find, which never happens! The top had beautiful veneer detailing that was in really bad shape, but I'm sure this table was a prized possession at one point.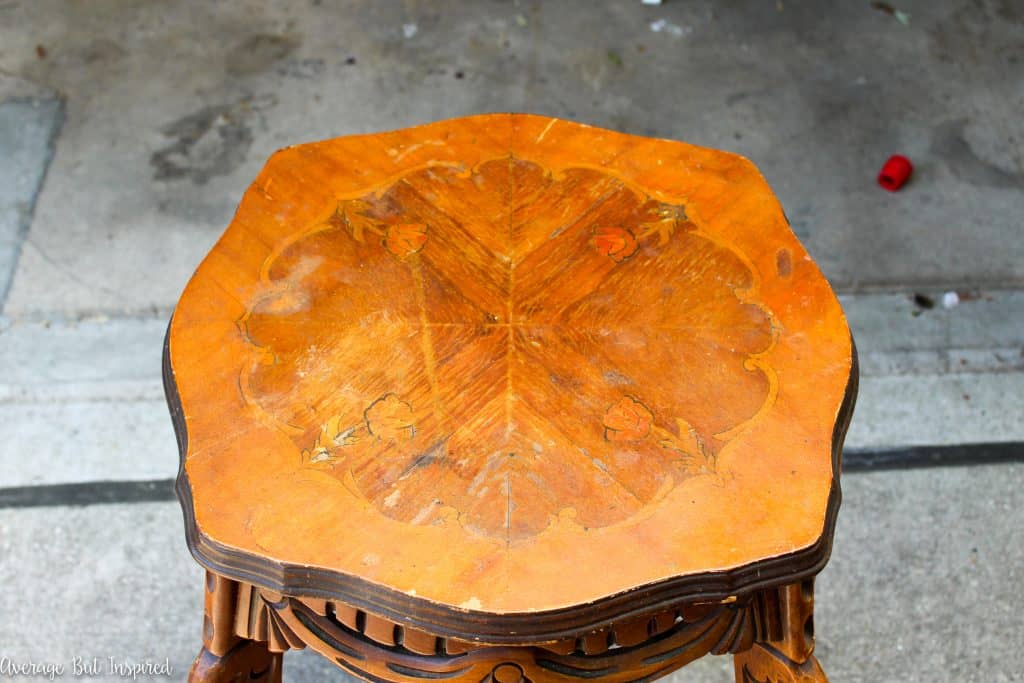 I had really been wanting to do a furniture makeover with a dramatic blue paint, and I thought I'd give it a try with this table. If you saw my post on Instagram recently, you know that was a bad move. The blue was totally wrong for this type of table, and the gold wax that I used to try and enhance the details was gaudy on this piece. Major DIY fail!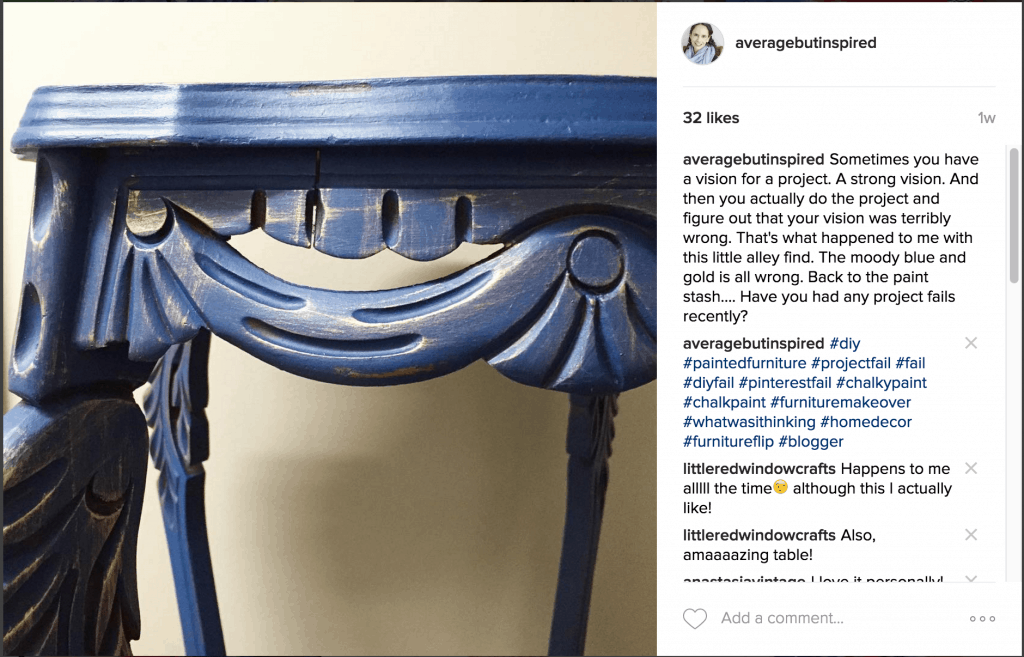 This post contains affiliate links. To read my full disclosure policy, please click here.
I waited for the disappointment of my poor paint color choice to pass, and thought about what would be better for an intricate table like this. As much as I LOVE using color on my furniture projects (like on this dresser and on this chair), I decided that simple black paint was the way to go for this project. So I got out my favorite black chalky paint and re-painted the entire table – again.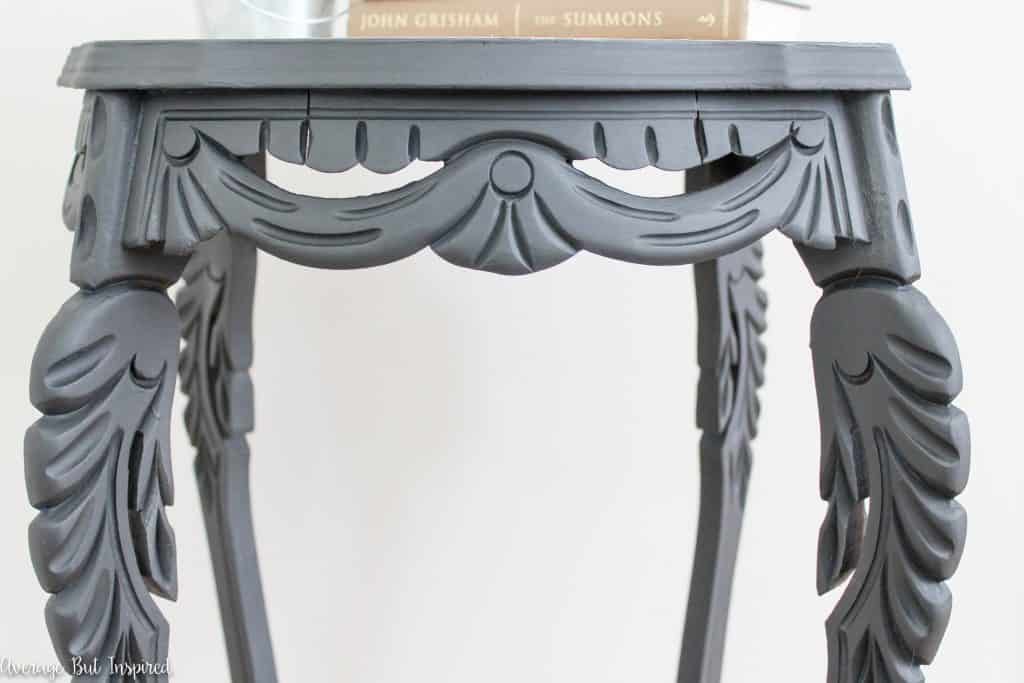 The black was definitely the right choice! But because the top was very damaged (and sanding couldn't make it entirely smooth again), I needed a way to mask the surface imperfections. I decided that I needed to decoupage this gorgeous paper onto the top!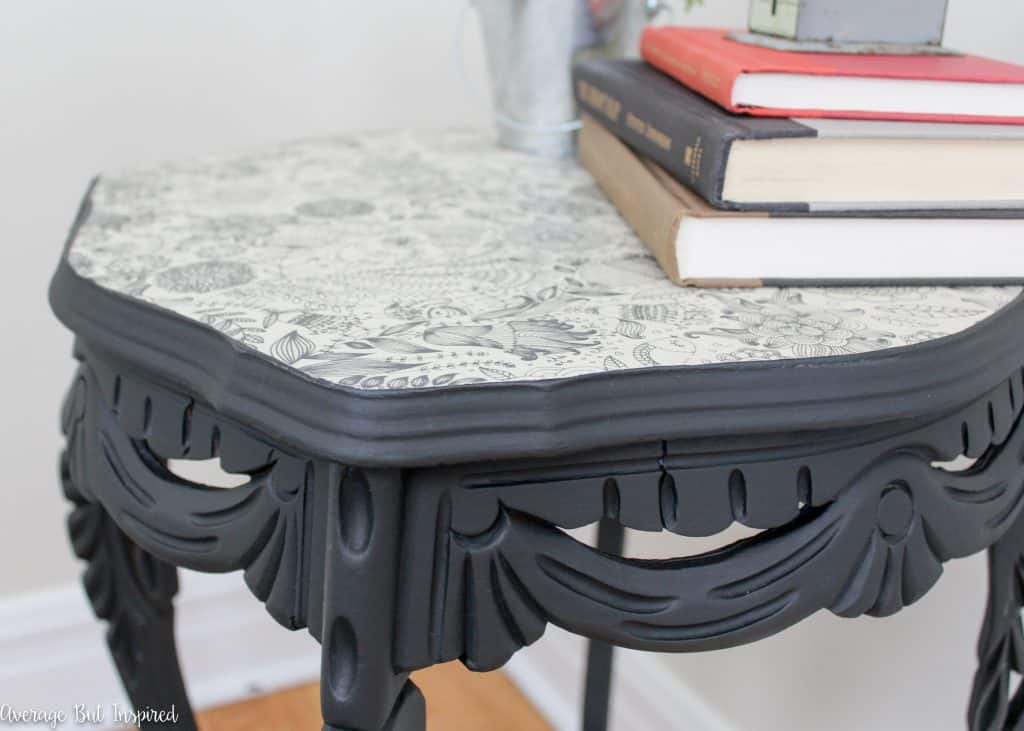 Now THIS is the right look for my alley table!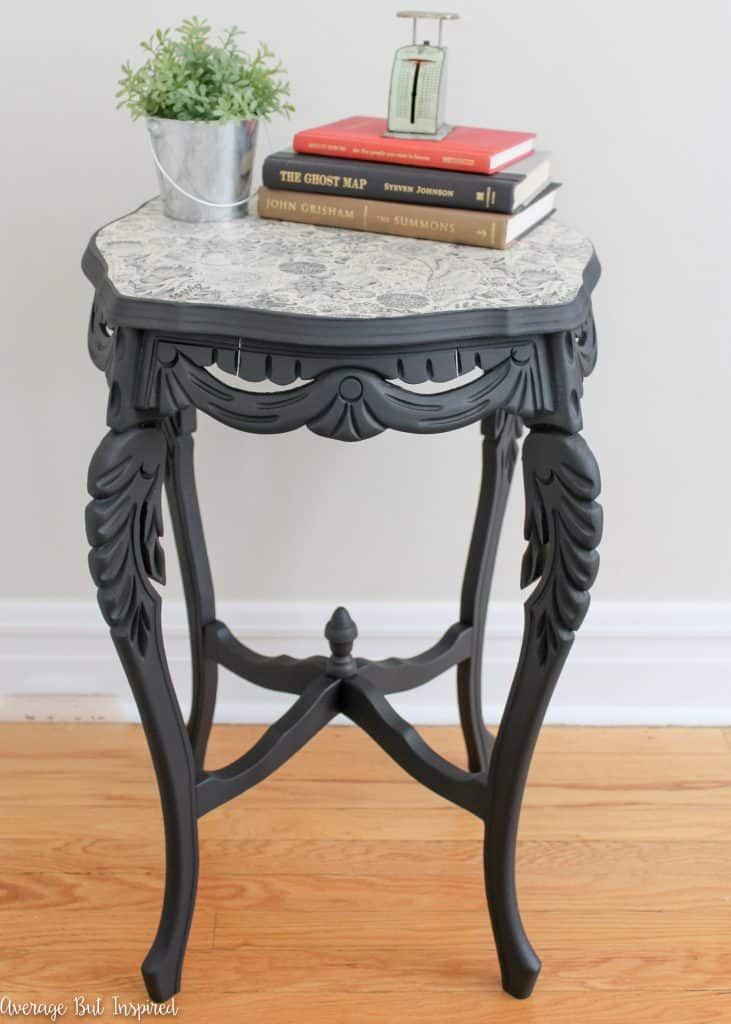 I am so glad I re-painted it after my blue disaster.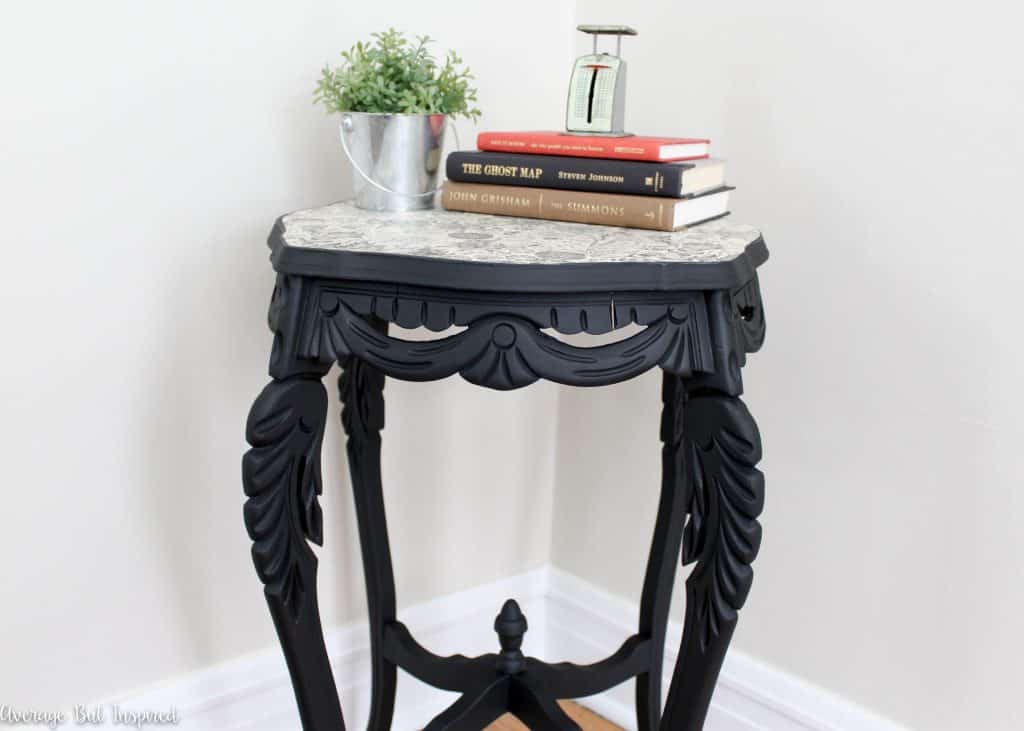 I am a seriously impatient person, so having to re-do all of the work I'd already done was a struggle, but it was worth it.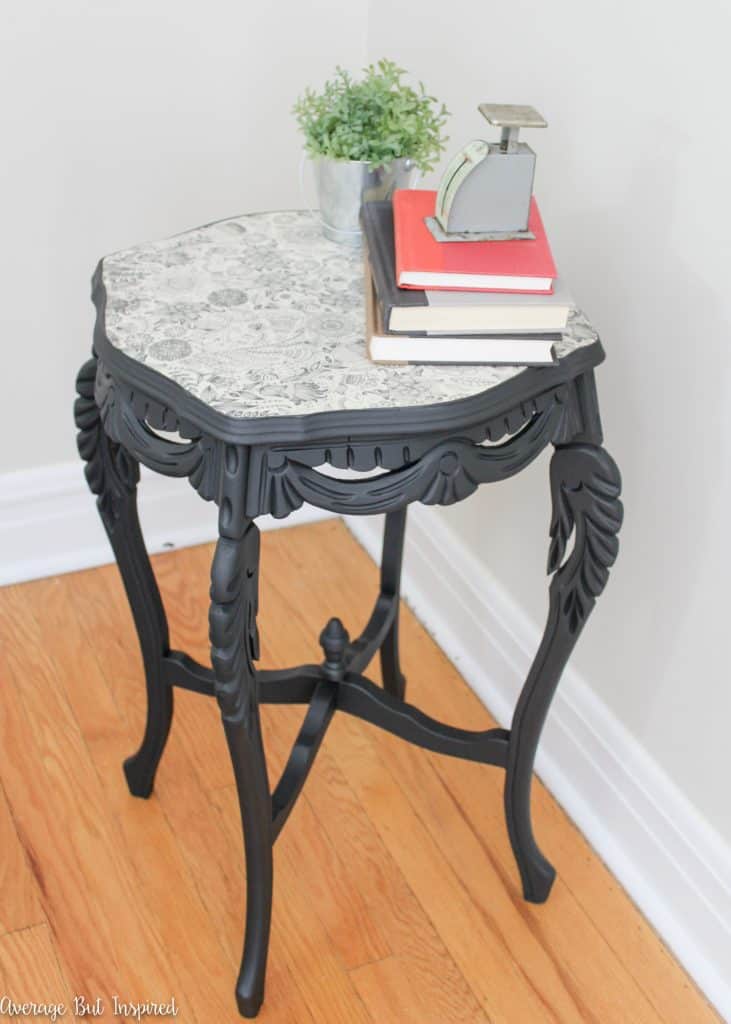 It took a lot of touching up to hide all of the blue paint spots that kept peeking out in various crevices of the table, but I think I finally got them all!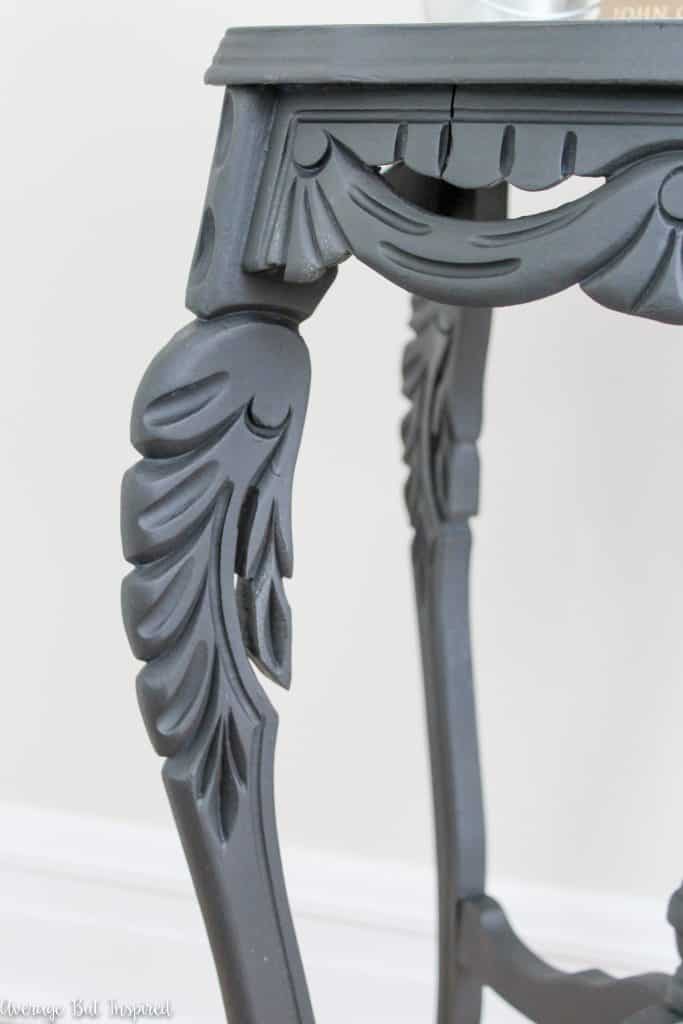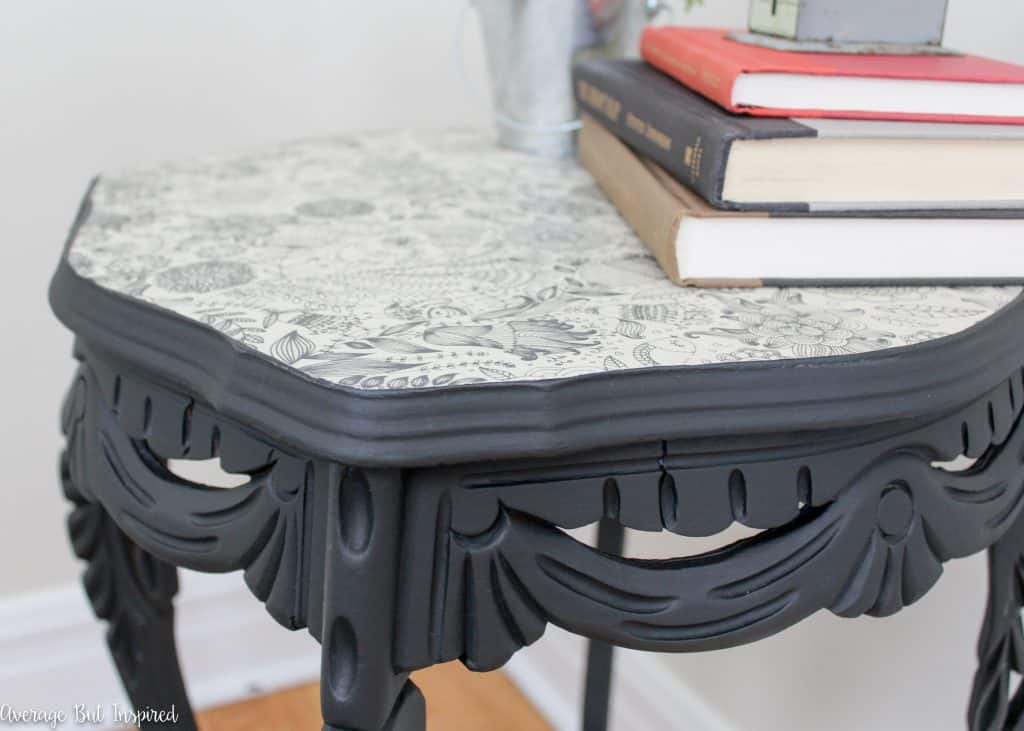 Because the bottom part of this table is SO intricate, I knew that brushing on a poly or wax topcoat would be tricky and that I'd be sure to miss some spots, so I used this spray on wax instead. (You can read my full opinion on this product right here!) I think the spray wax worked great on this piece because it covered all of those nooks and crannies that would have been difficult to protect otherwise.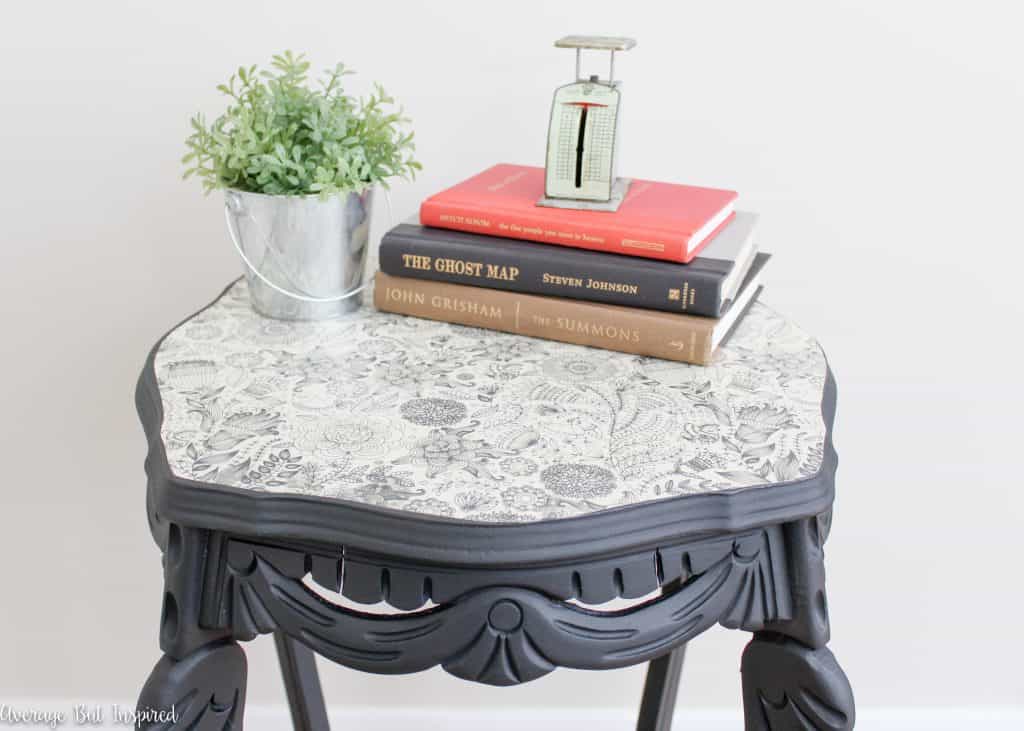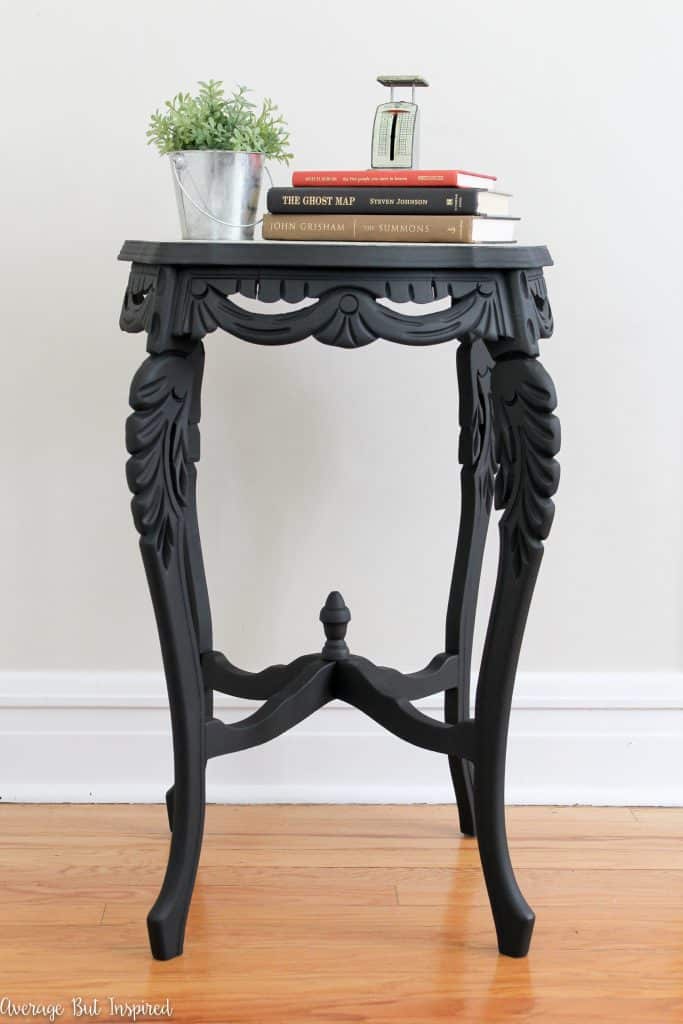 My husband's trying to convince me to keep this piece, but I think I'm going to sell it. I already have so much painted furniture in this house . . . I'm not sure I should add another to the mix! It's becoming overkill, I think.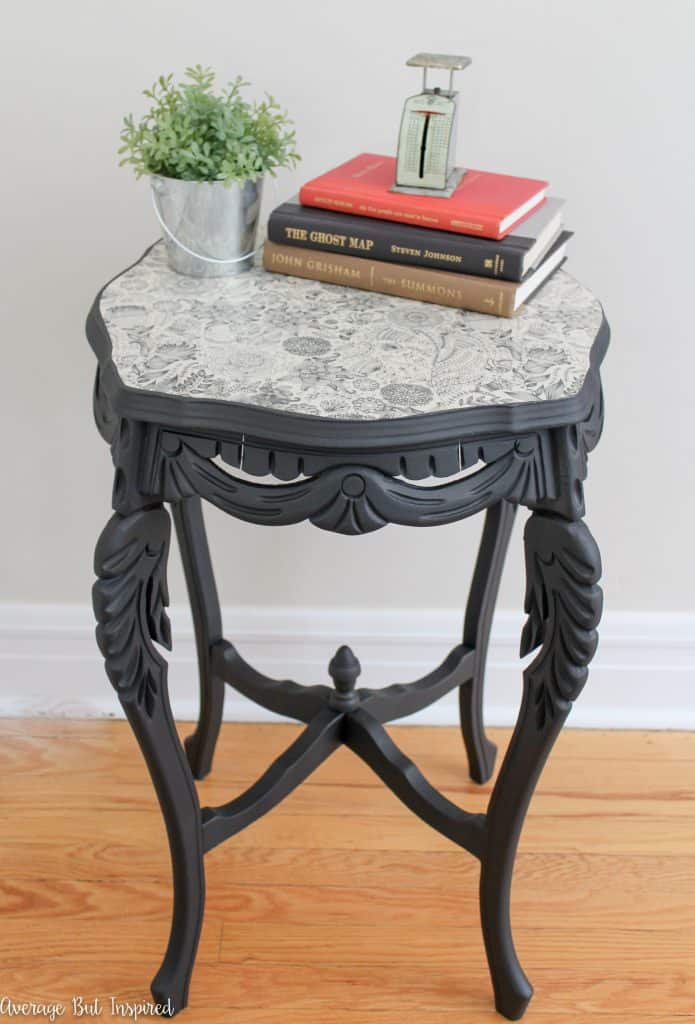 So what are your thoughts on this side table makeover? Do you like how it turned out?
Bre