These days you can find pumpkins made out of just about anything.  It's a little ridiculous, but people (myself included) are obsessed with pumpkins and I guess we'll buy them no matter what they're made of.  I spotted some concrete pumpkins in a catalog a while back and thought they were pretty cute – especially for the front porch.  They were kind of pricey (and heavy), so I thought I'd try my hand at making my own with a faux finish.  It turned out pretty well, so I decided to share this tutorial for a DIY faux concrete pumpkin with you in case you also like the look.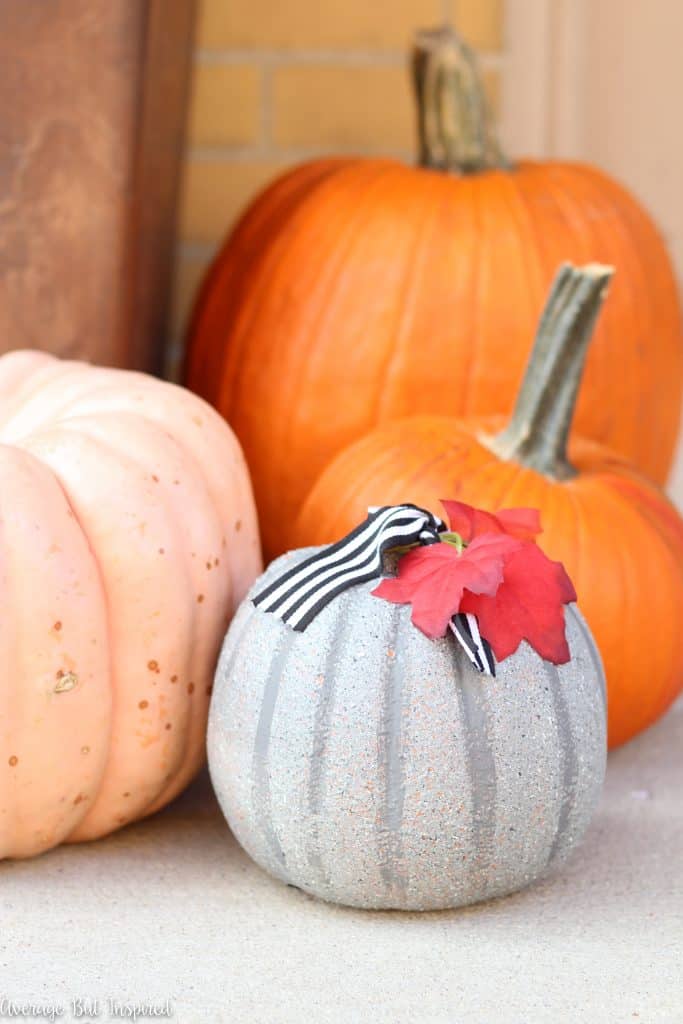 Supplies Needed for a Faux Concrete Pumpkin
Some of these links are affiliate links, which means I earn a small commission at no added cost to you, should you purchase through them.  To read my full disclosure policy, please click here.
How to Make a Faux Concrete Pumpkin
SUPER simple project!  I started with a plain pumpkin that I wiped down to make sure was clean.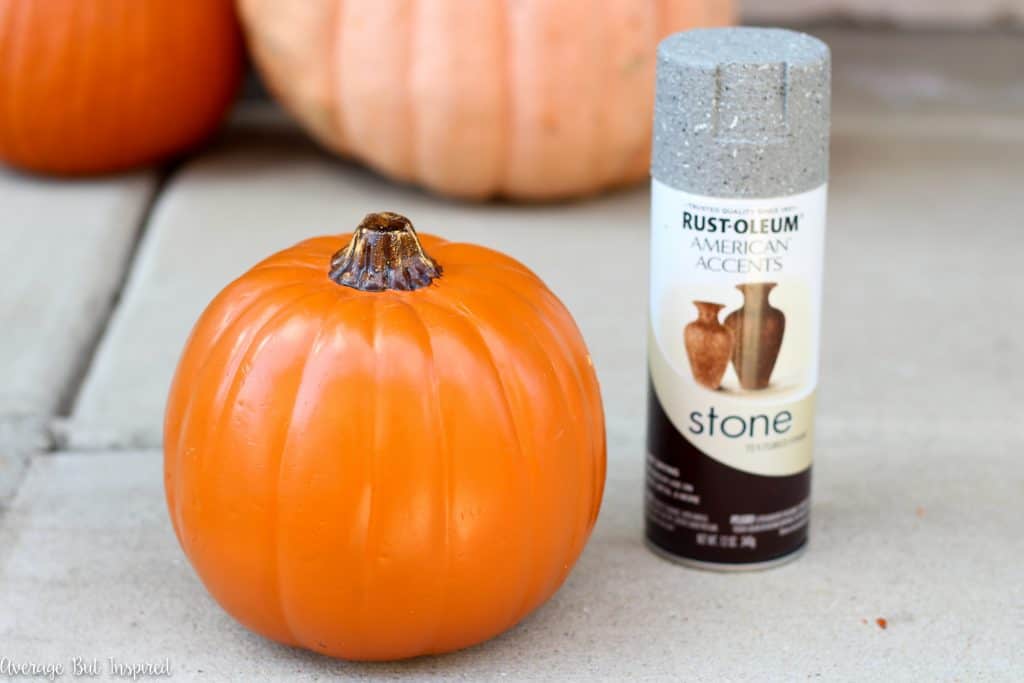 I sprayed it with a couple of coats of the stone spray paint according to the directions on the bottle.  It took a while longer to dry than it said it would, but it was pretty humid the day I did this so that is probably why.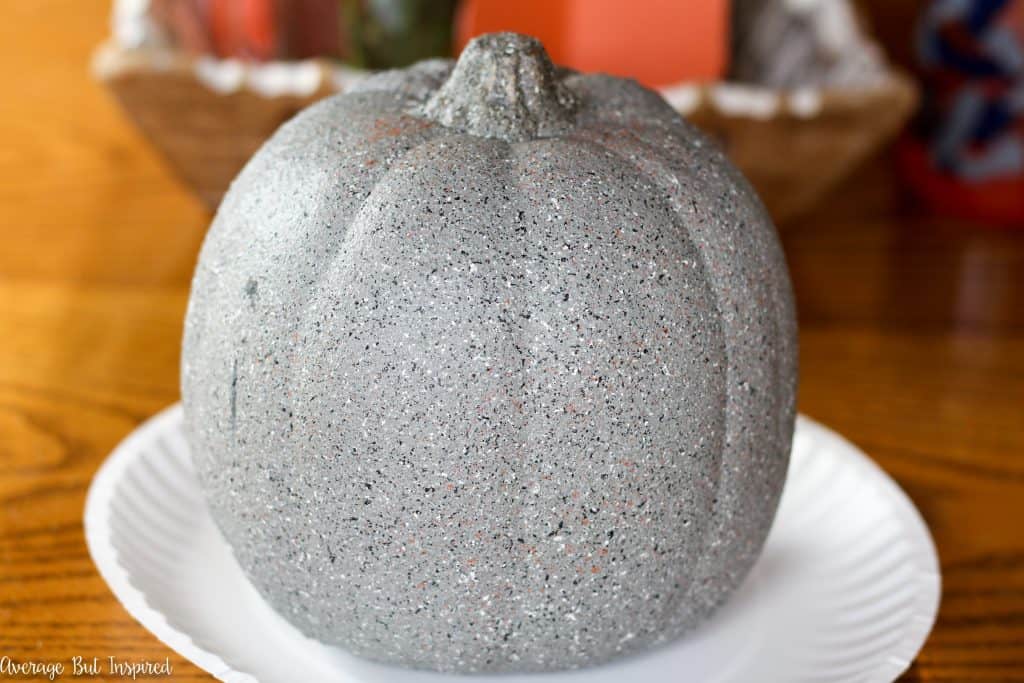 After it dried, I decided it looked a little flat, so I added some gray acrylic paint in the grooves to give it some dimension and to highlight those crevices.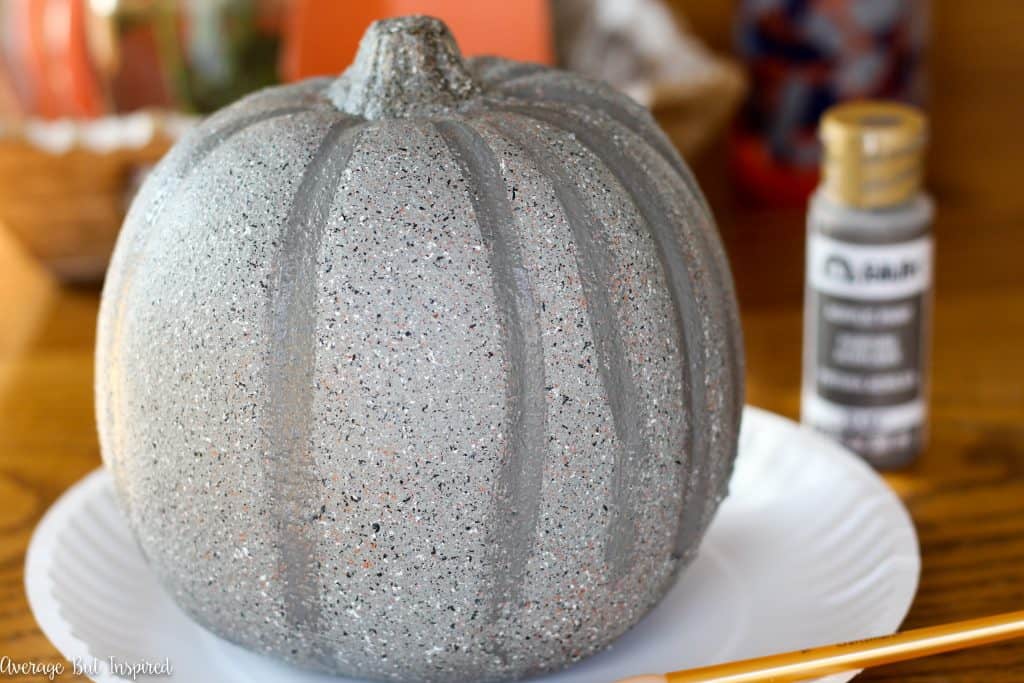 Then I tied some decorative ribbon around the stem and popped some faux maple leaves on there for some color.  TIP: if you do this and want to add leaves and a ribbon to the top, I'd recommend using a faux pumpkin with a longer stem than the one I used.  The ribbon kind of hides the stem and it looks a little funny.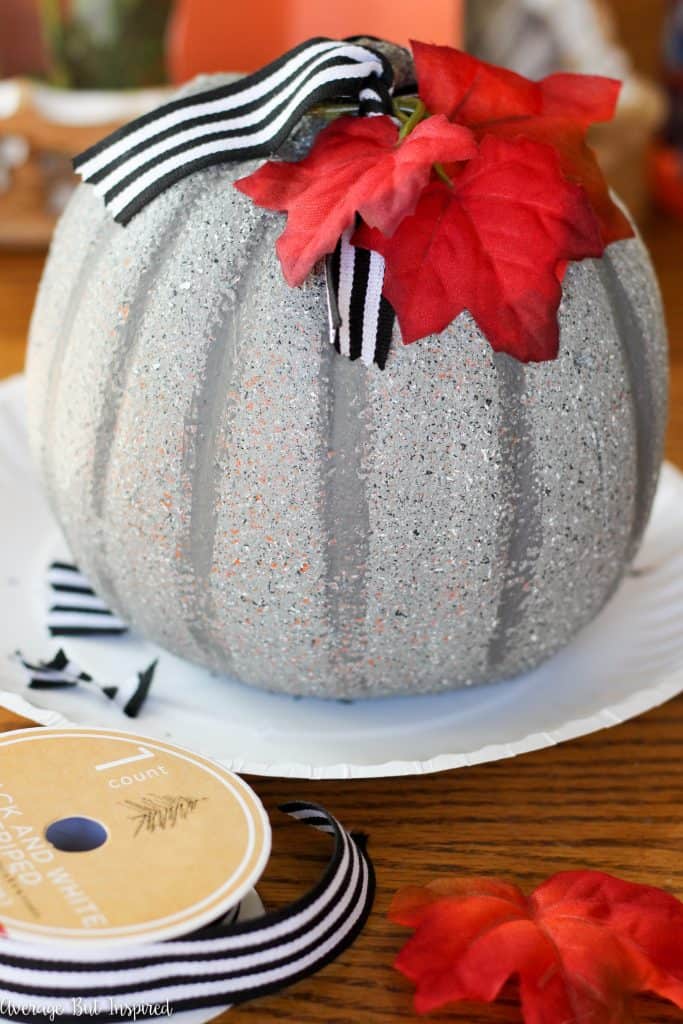 Not a bad way to get the concrete pumpkin look at a low price!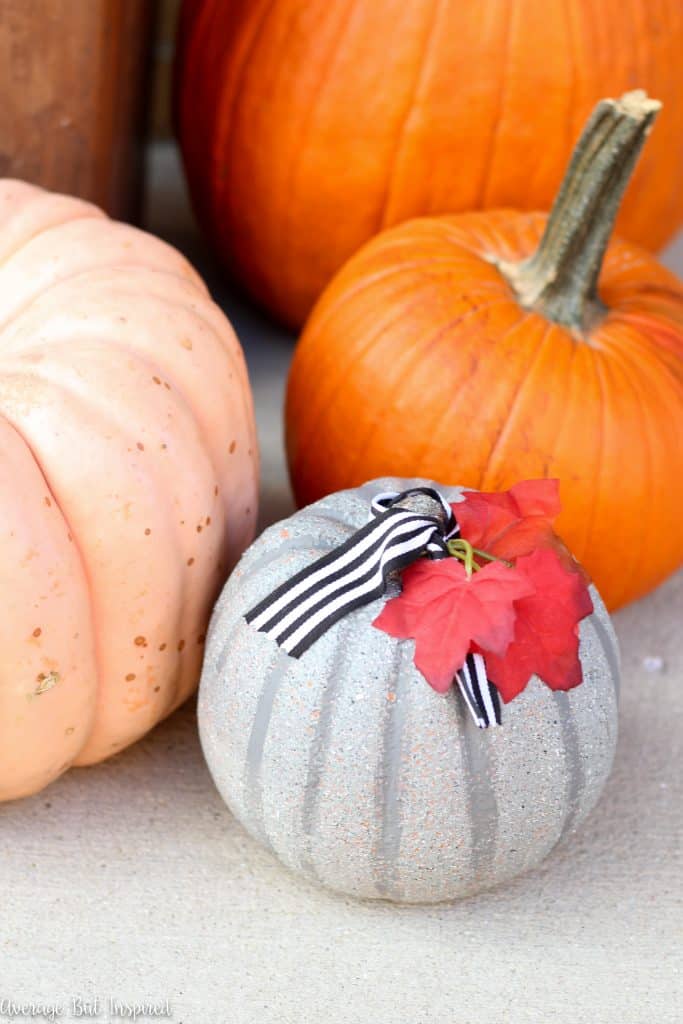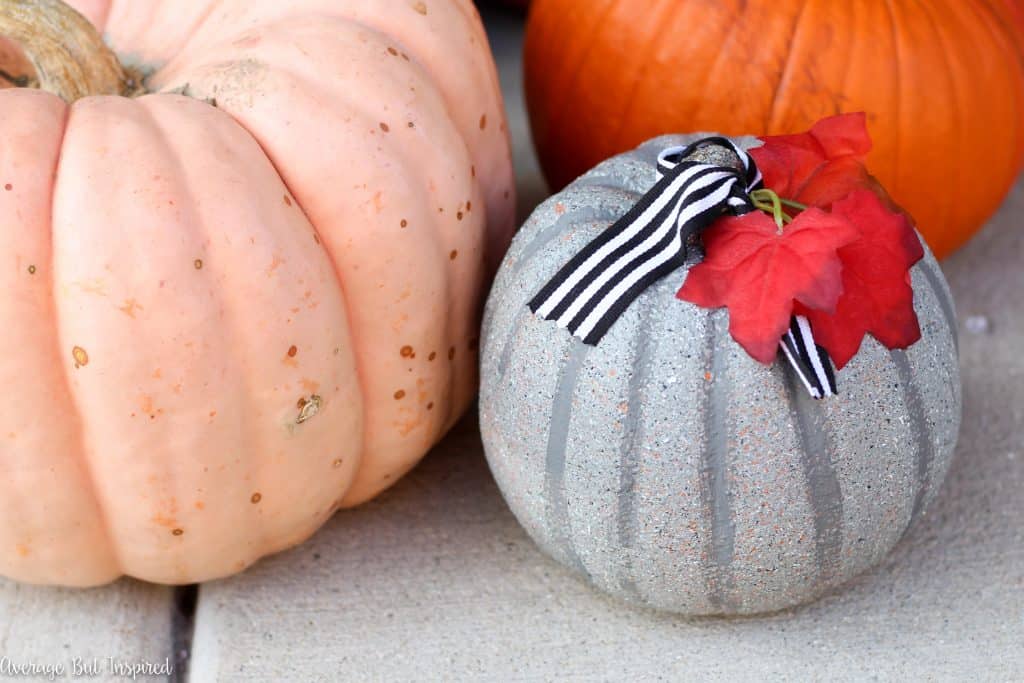 These would look cute if you carved them before spray painting, too!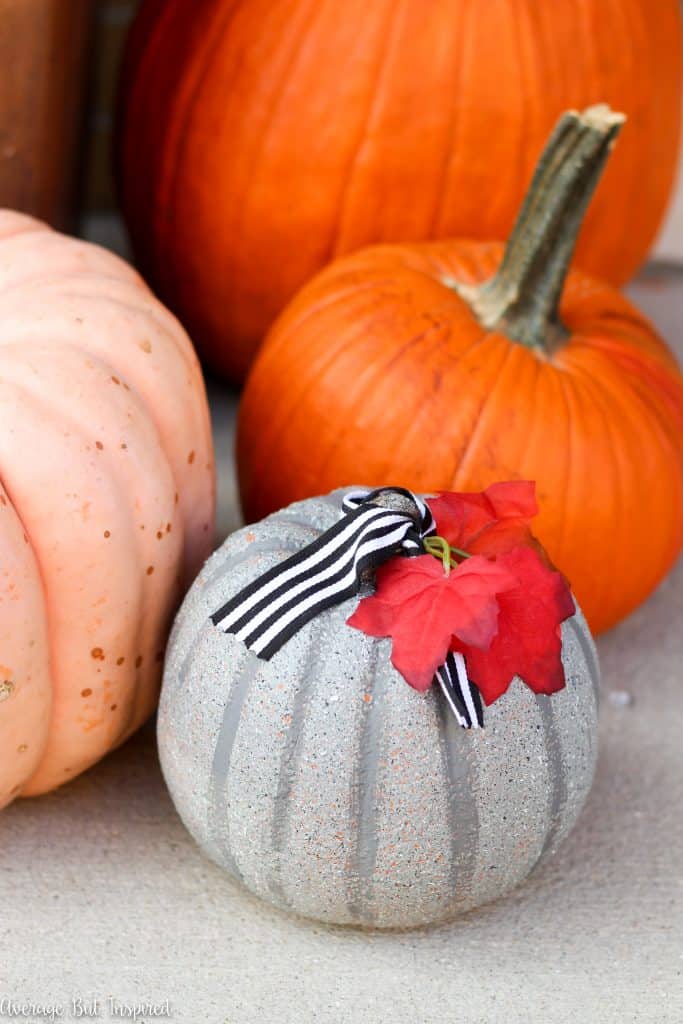 I kind of love this spray paint and can't wait to use it on other surfaces, too.  I already have some ideas of what's next!
If you liked this post, please pin it to help share the love!  (And if you didn't like it, I'm sorry!  Hopefully you'll come back again soon and find something you do like!)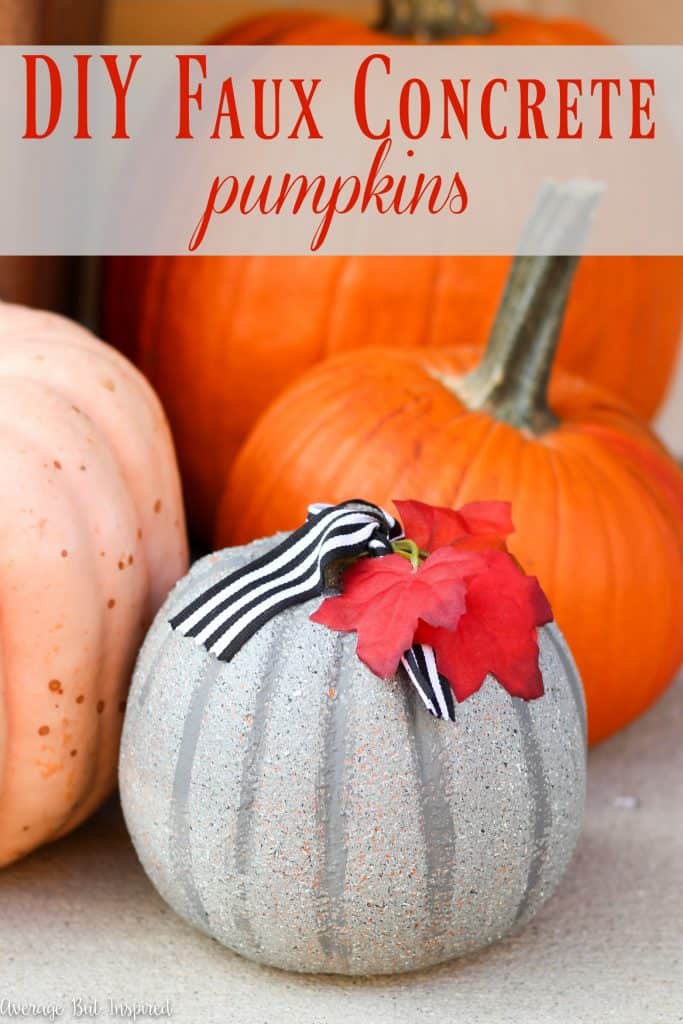 -Bre
Not Feeling the Concrete Look?  Maybe You Prefer a More Natural Pumpkin?