In a strange turn of events, Chicago has had absolutely amazing weather over the past week or so. It is FEBRUARY and we have had temperatures in the 60's and 70's for multiple days in a row. I am beyond thrilled with this taste of spring in the dead of winter, and have been using it to my full advantage, which includes heading out to the garage to give some neglected mid-century style chairs a makeover!
My sister bought a set of four of these chairs a couple of years ago and then deposited them in my garage last summer. I fully intended to redo them at that time, but life got in the way. (Don't you hate it when that happens?!?) They had their pre-makeover photo shoot and then sat in the garage for months.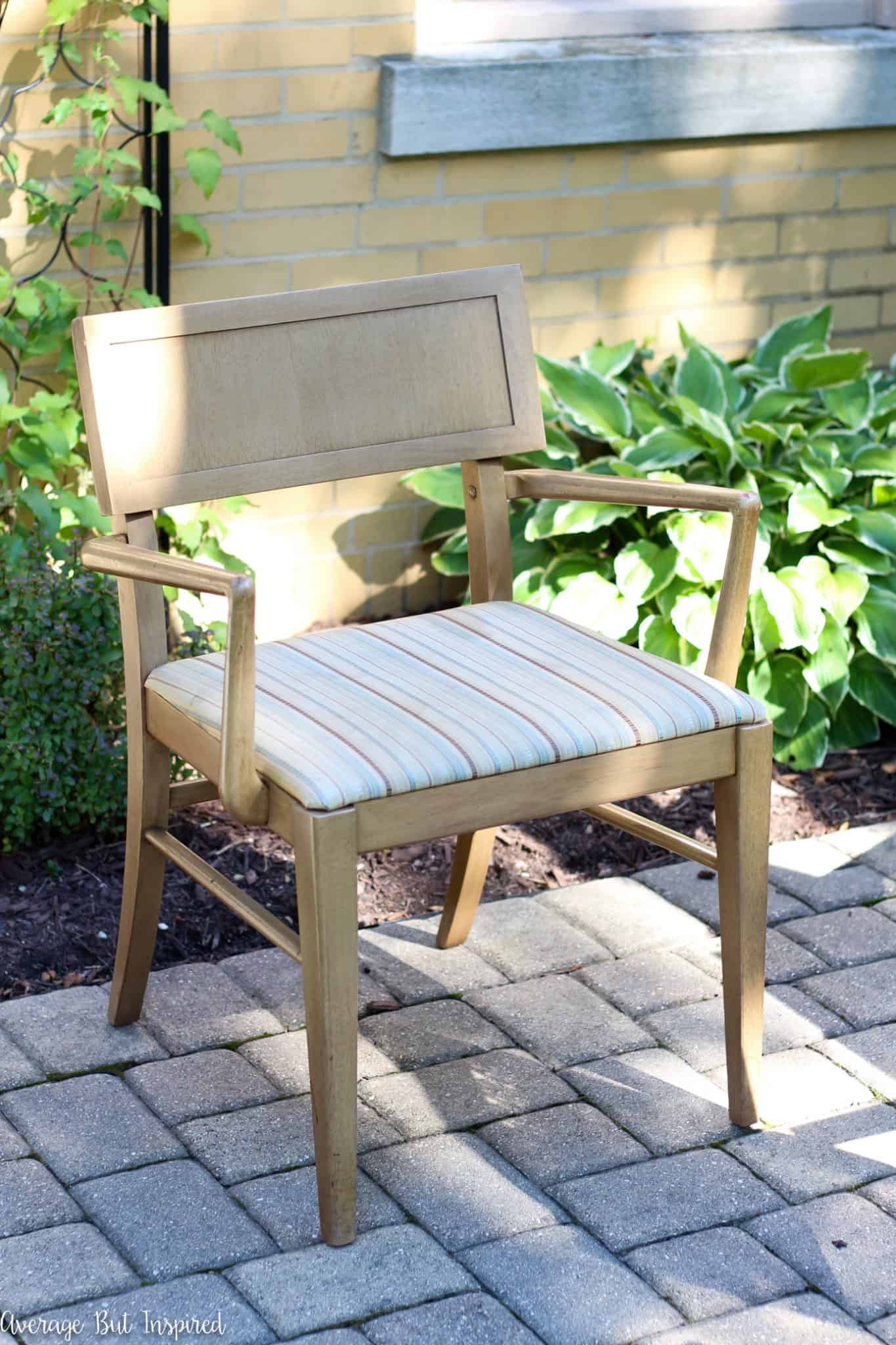 Notice their ugly color wood and stained fabric seats.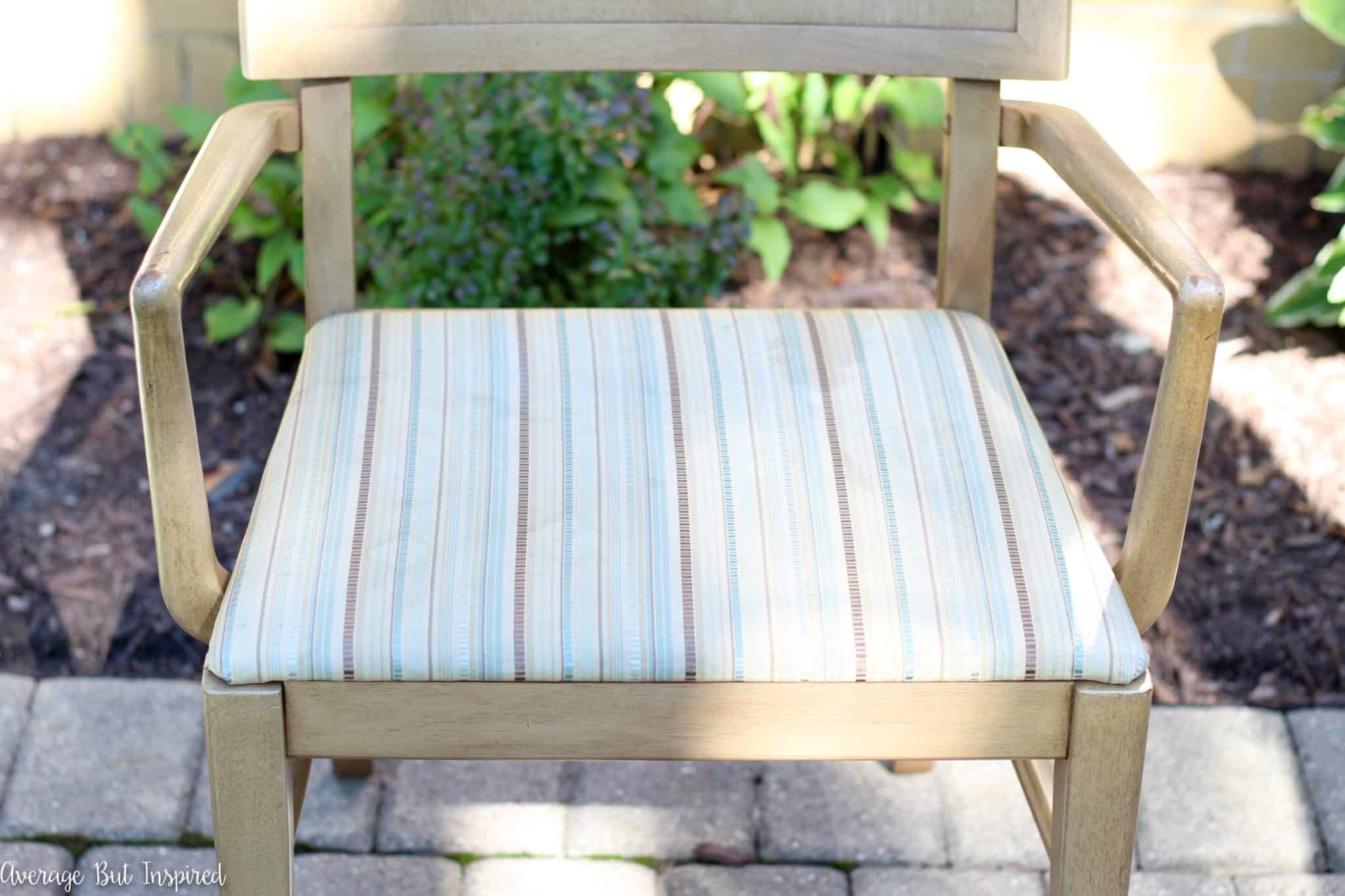 Gross.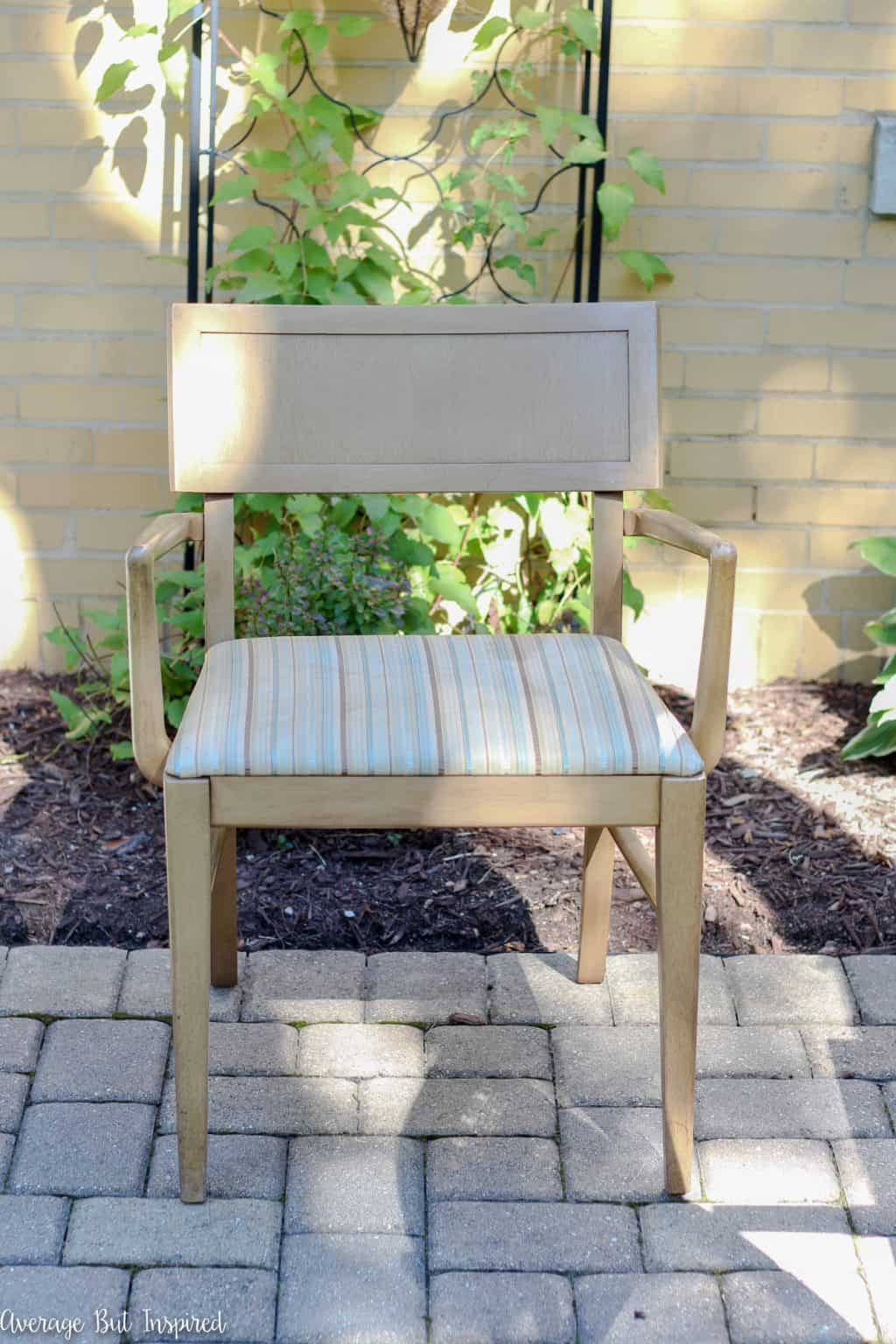 This post contains affiliate links. To read my full disclosure policy, please click here.
These chairs had good bones though, so I wanted to try and spiff them up a bit. Over the weekend I pulled out my HomeRight Finish Max Sprayer and set up shop in the garage. After two coats of Rustoleum Chalked Paint, some General Finishes High Performance Topcoat, and a glaze I made with Briwax and Mineral Spirits, the chairs were finished! I recovered the seats with some pretty, mod fabric, and gave these mid-century dining chairs a great new look!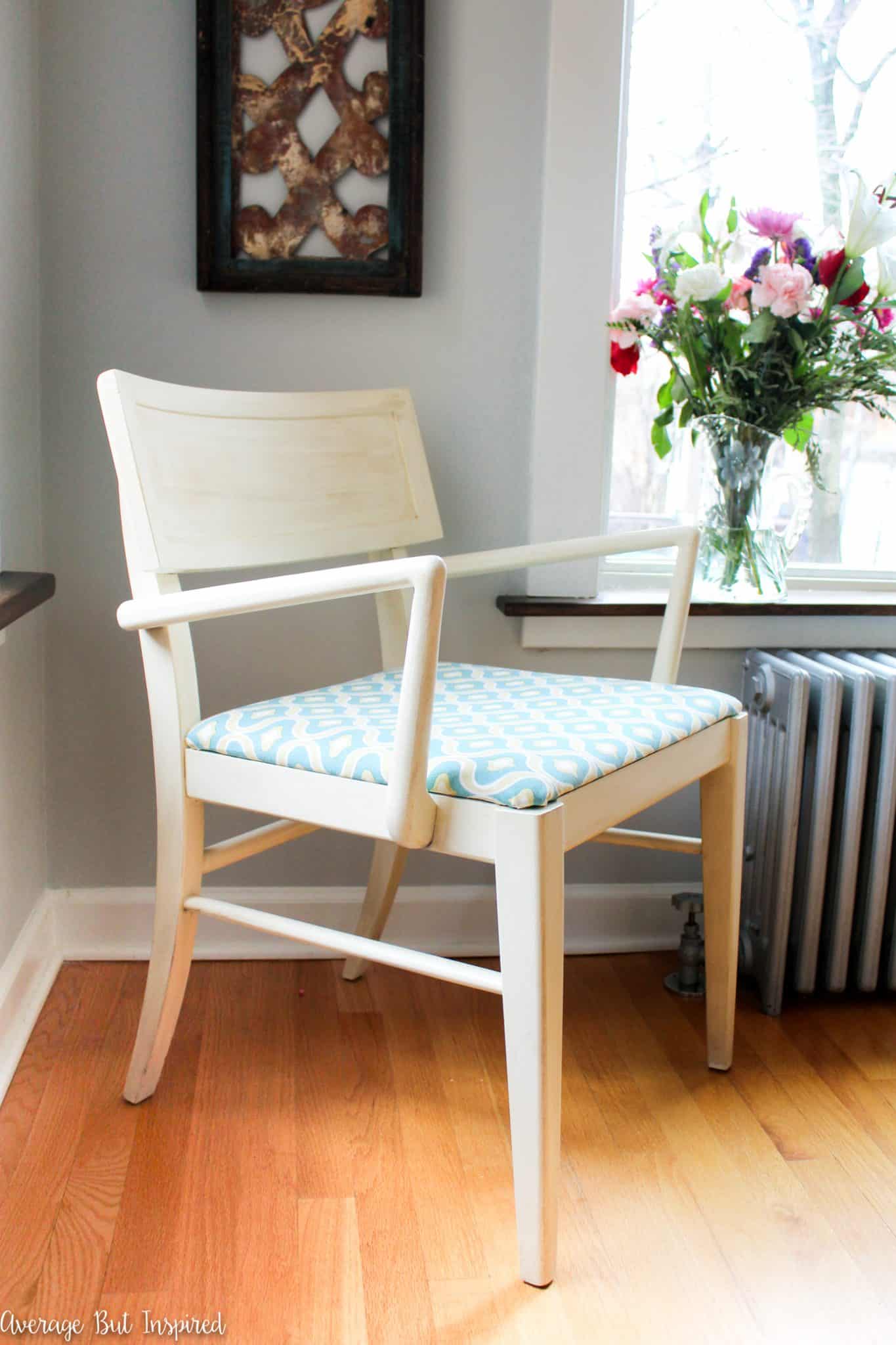 So much fresher!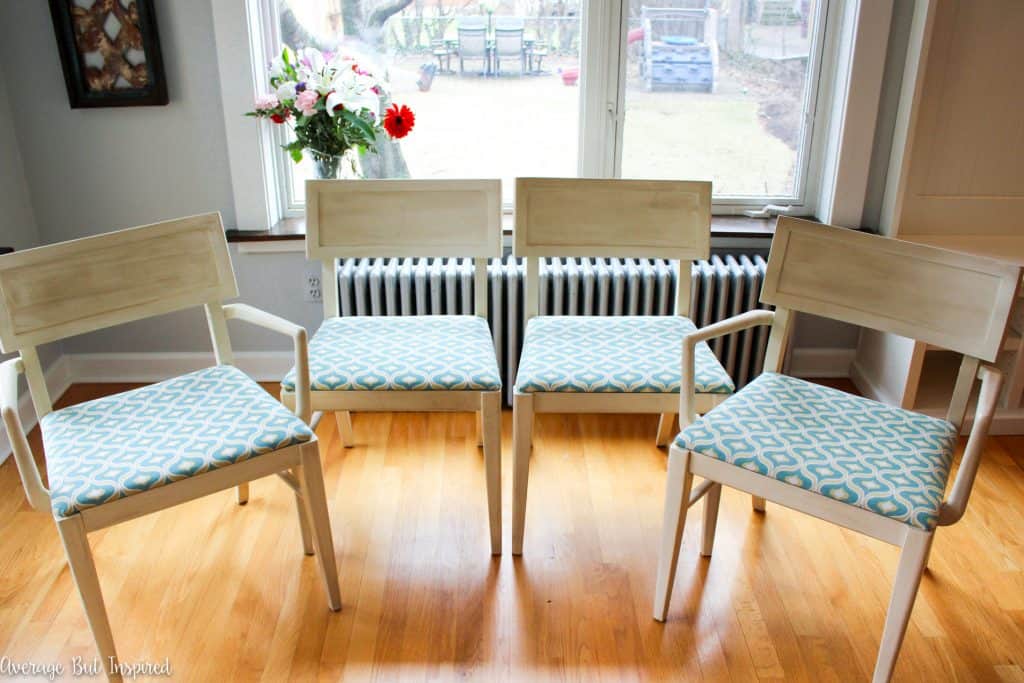 And if it weren't for my HomeRight Finish Max Sprayer, I never would have been able to finish these so quickly! Hand brushing takes forever, but with my sprayer I knocked out four chairs in half a day!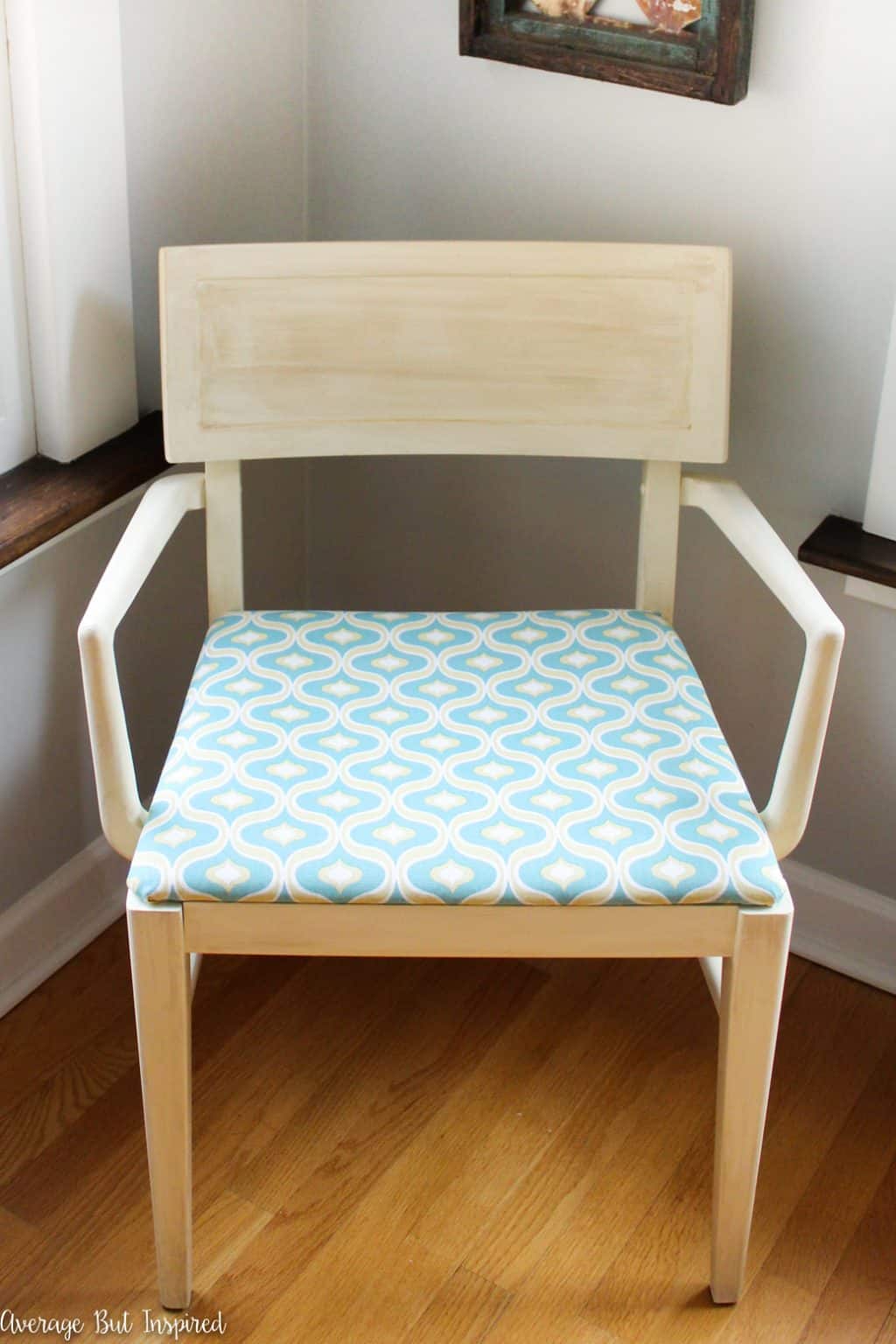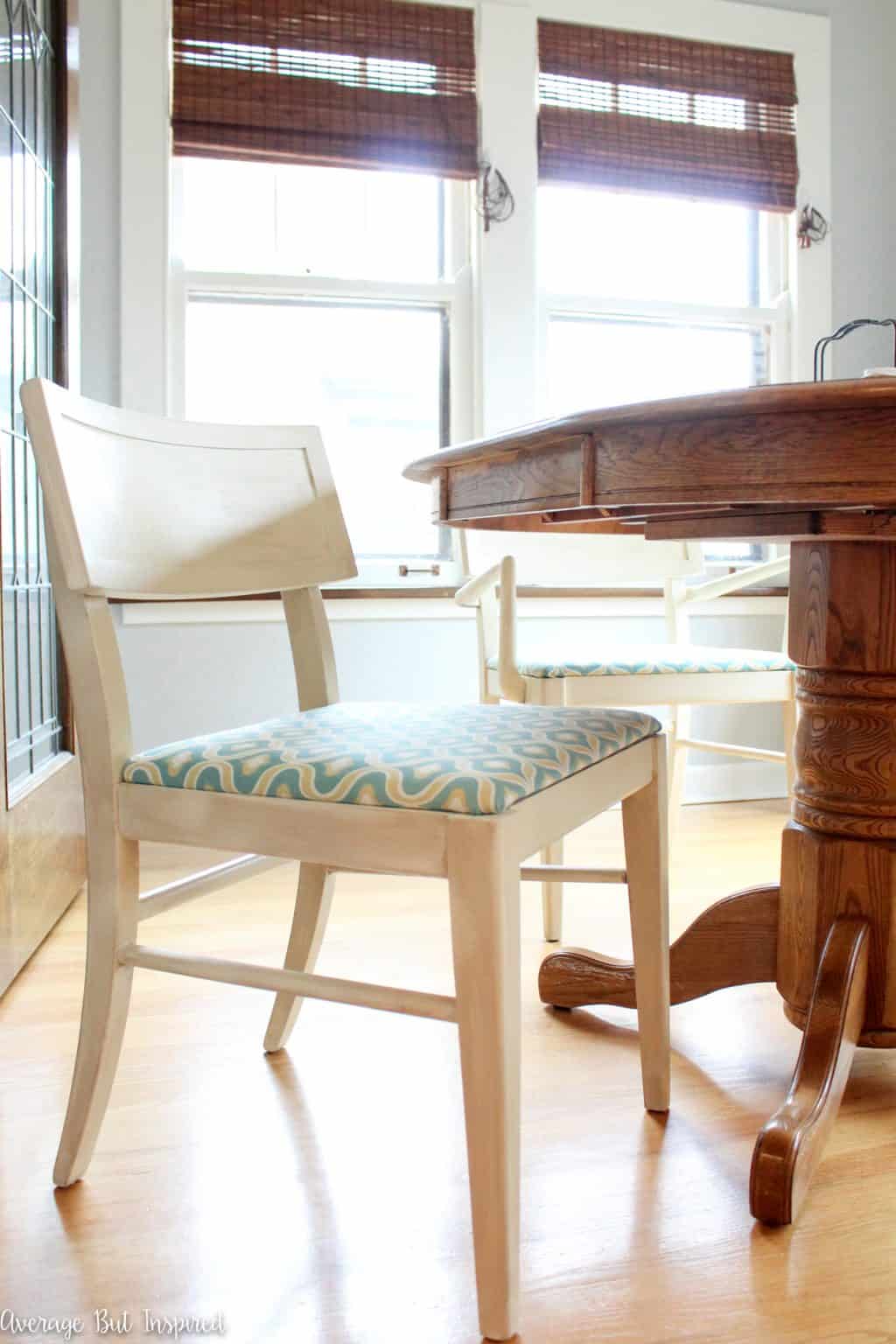 I just love the fabric, too. I think it's definitely the graphic look these chairs require, but in colors that work with today's decorating trends!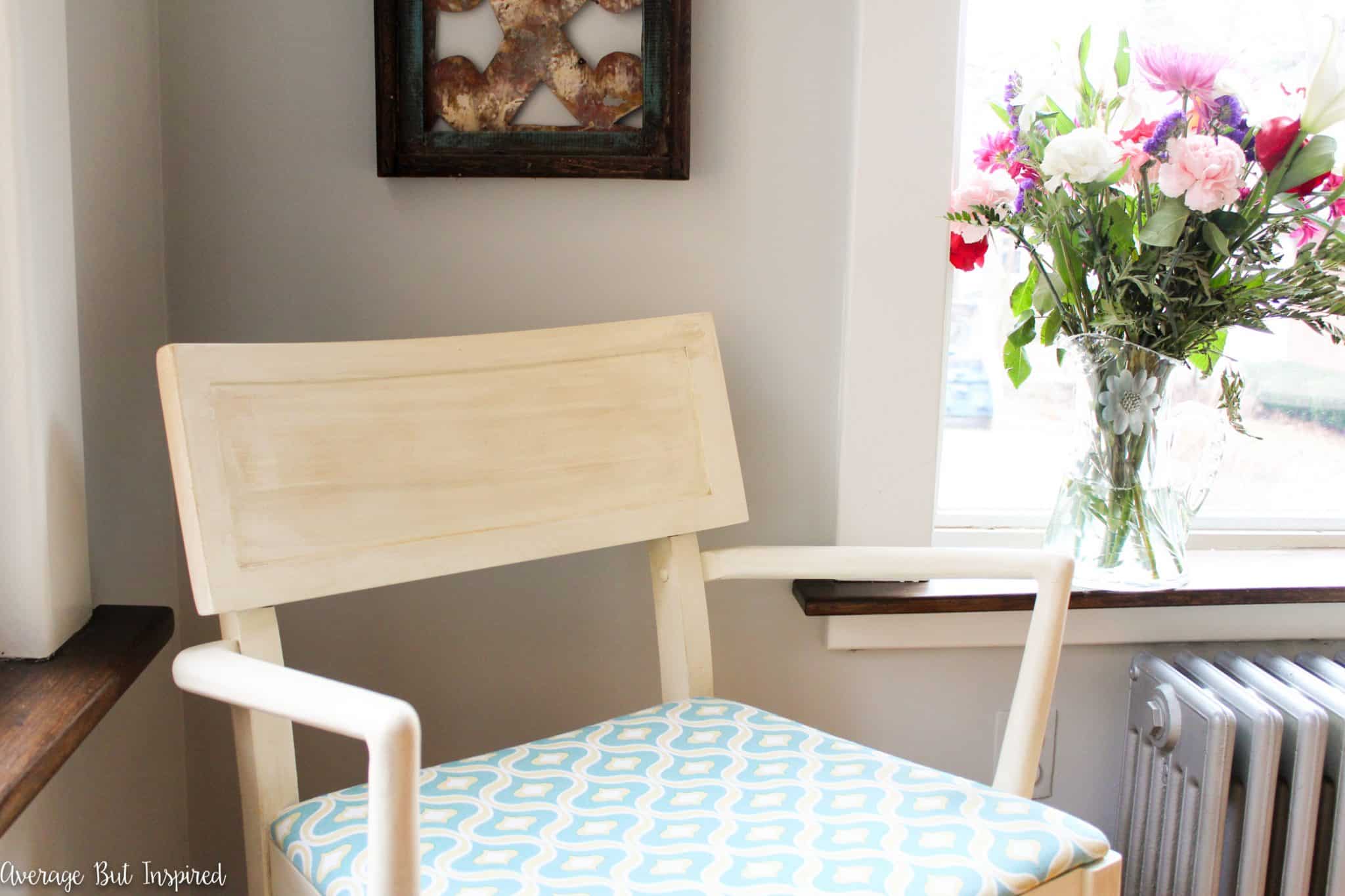 I'm so glad I finally got around to doing this mid-century dining chairs makeover – especially since they were taking up space in the garage and my husband was threatening to throw them away or burn them. (That's a common theme around here, friends. He's not super on board with my furniture hoarding habits.)
Now I just need to find someone to buy them or figure out somewhere to put them. . . .
-Bre
You May Also Like This Furniture Flip!