There's just something about springtime and Dollar Tree crafts – for me they seem to go hand in hand. Over the past couple of years I've made quite a few Easter crafts with things I've purchased at Dollar Tree . . . things like my Dollar Store Easter Bunny and my Spring Bunny Gumball Machines. I'm not sure I can replicate the popularity of these projects, but I tried with this Easter wreath that I made with a deviled egg tray and other supplies from Dollar Tree!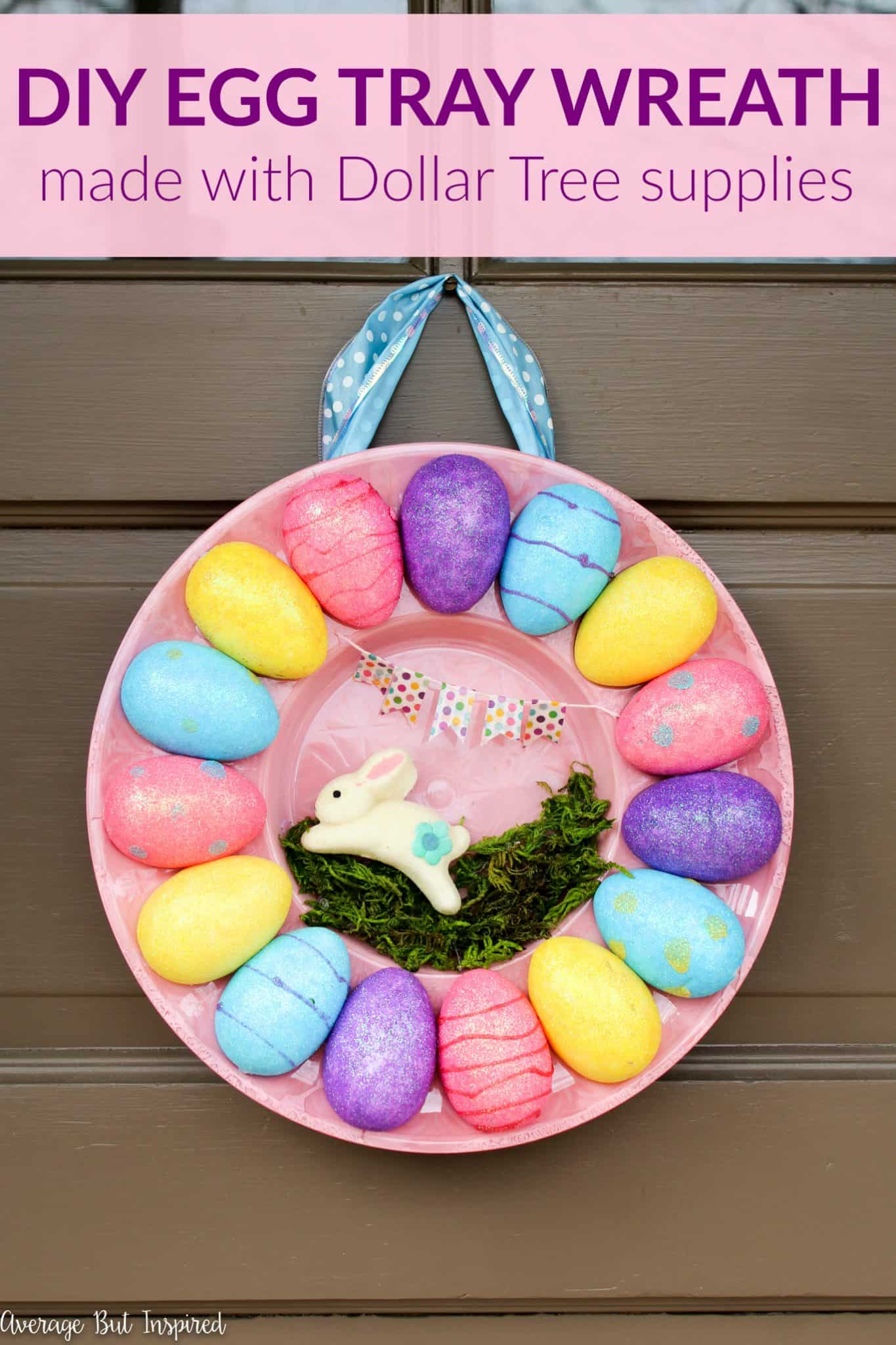 Supplies Needed for a DIY Egg Tray Wreath
Some of these links are affiliate links, which means I earn a small commission if you purchase through them. To read my full disclosure policy, please click here.
Plastic egg tray (from Dollar Tree)
Foam egg floral picks (from Dollar Tree)
Craft moss (from Dollar Tree)
Ribbon (from Dollar Tree)
Spray paint (I used this kind, which works great on plastic)
Command hooks, mini size
Twine
Washi Tape in patterns of your choice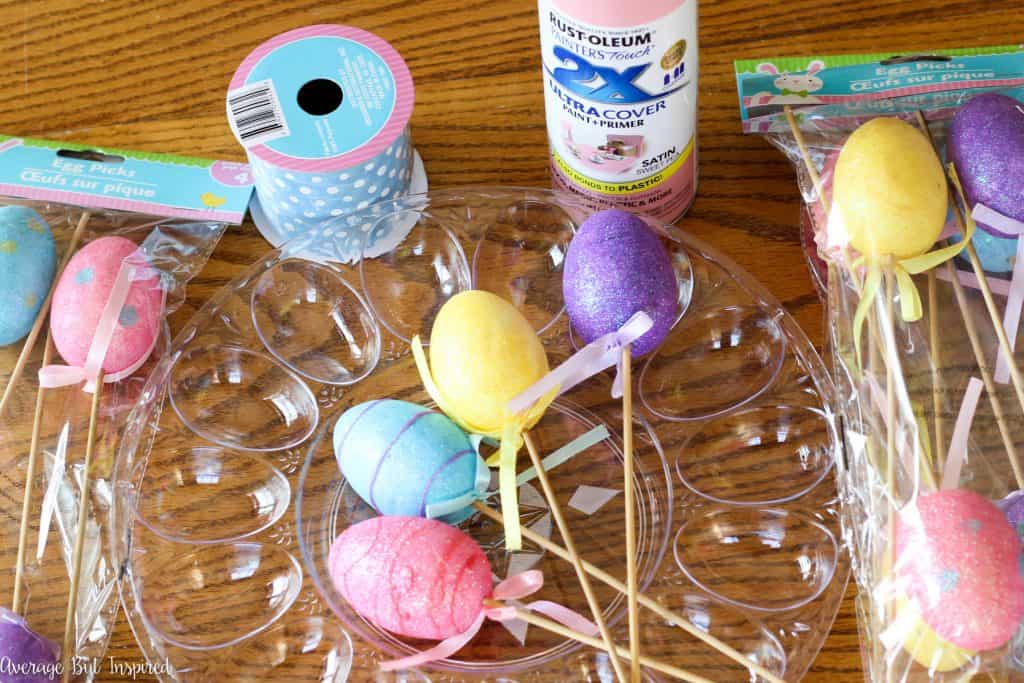 How to Make a DIY Egg Tray Wreath
Begin by spray painting the back side of the deviled egg tray. Be careful not to overspray (like I did), because spray paint will run over the edge of the tray and onto the front. This will leave splotchy paint marks around the edges. They're not too noticeable, but they're annoying. 🙂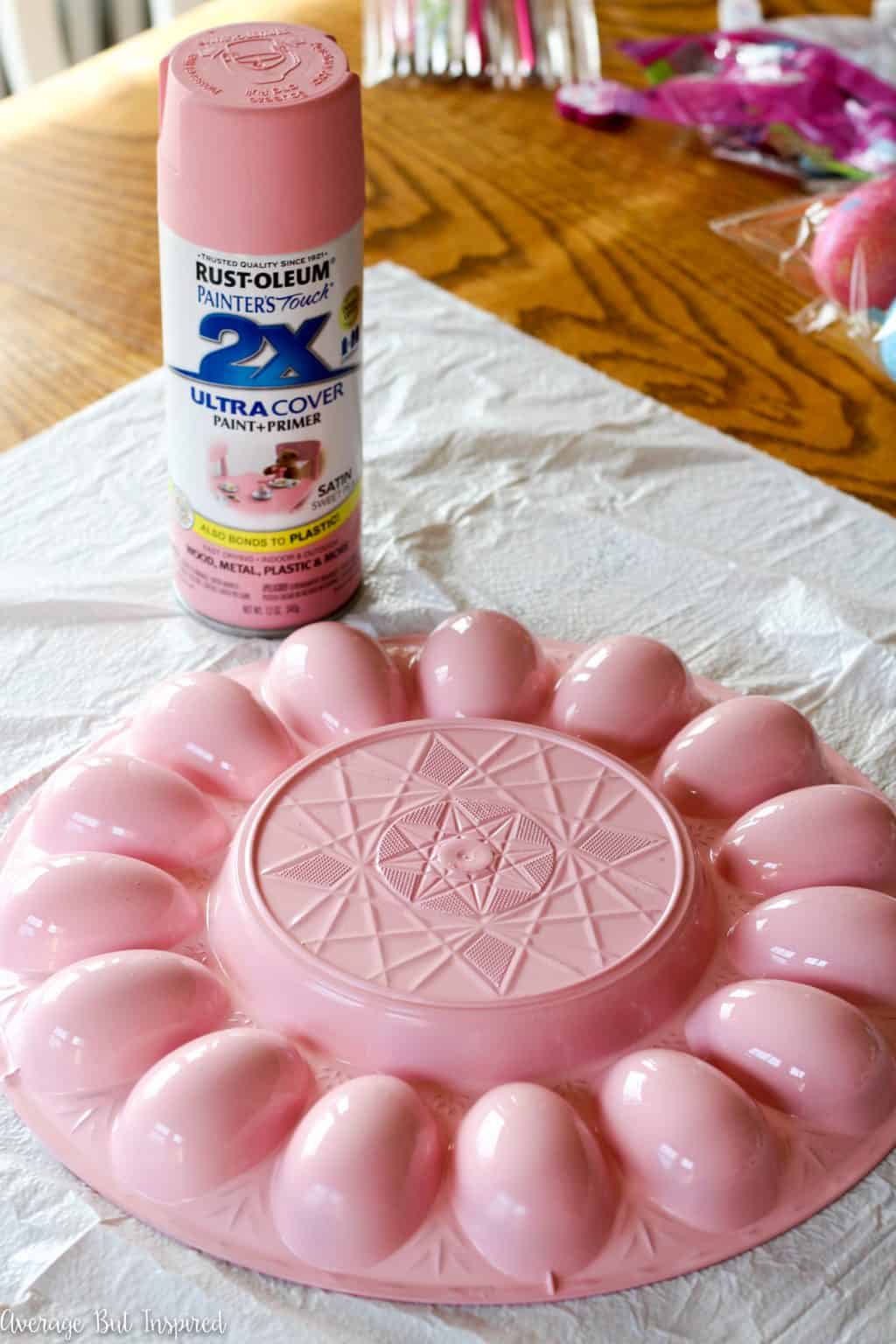 While the deviled egg tray is drying, pull all of the foam eggs off of their wooden sticks. Tap your fingers and grow increasingly impatient as you wait for your spray paint to dry. (I detest waiting for paint to dry!)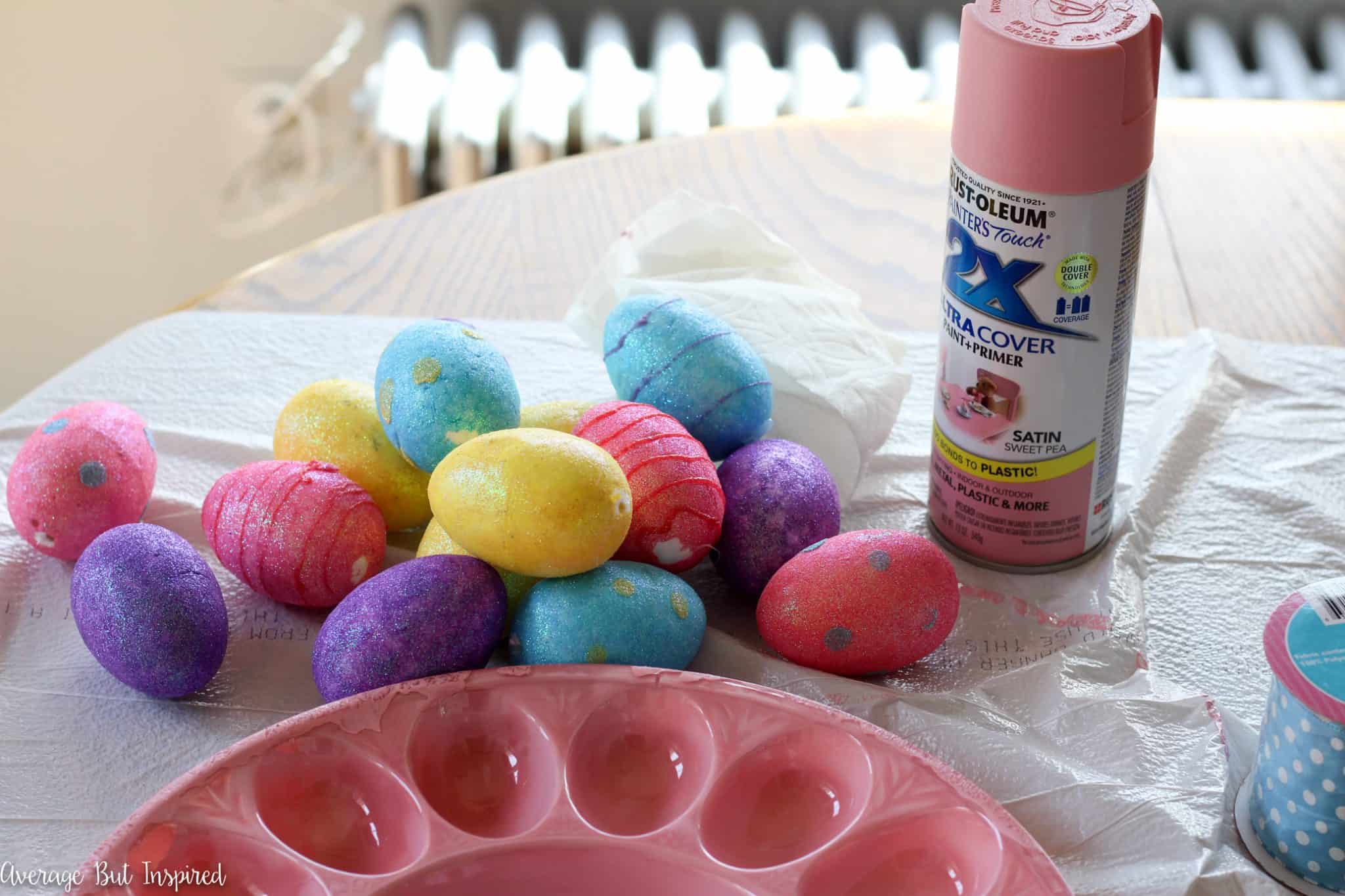 Once the paint has dried, fire up the glue gun and get to work attaching the foam eggs into their little spots on the egg tray.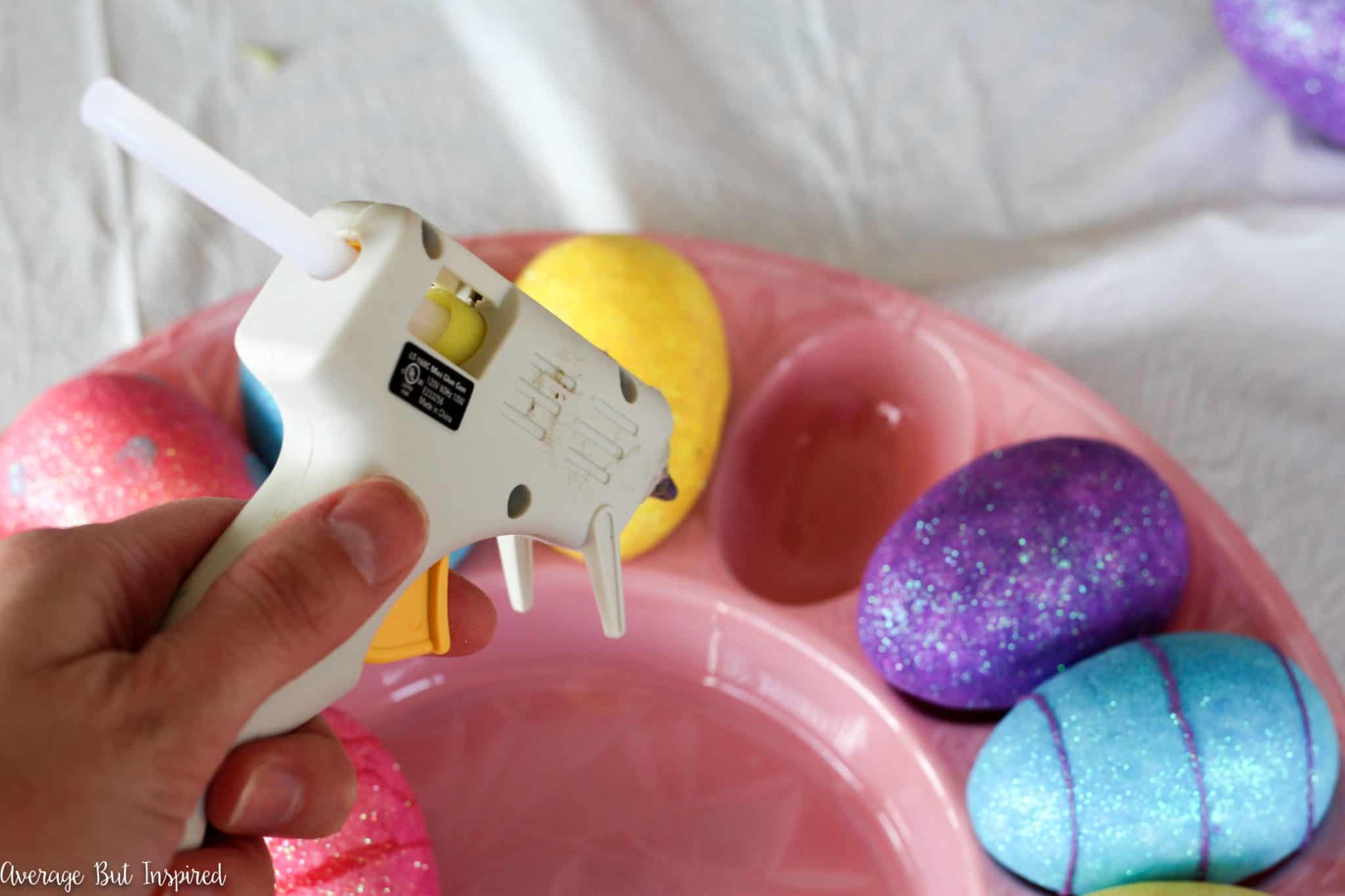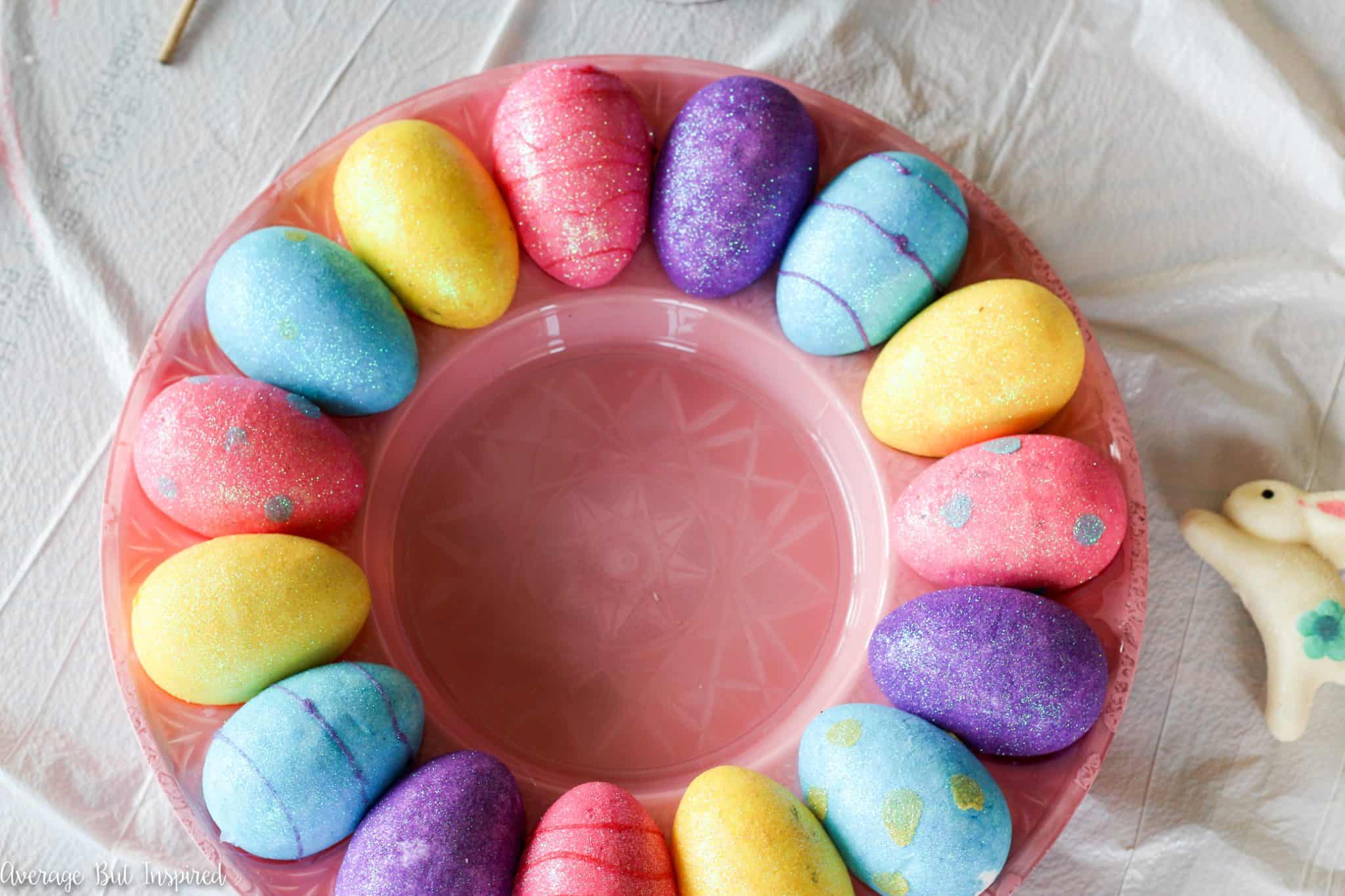 Next, you'll want to fill up the center part of the egg tray. Glue some moss at the bottom part of it, and then glue a foam bunny in there, too. If you're feeling extra ambitious, cut a piece of twine or string and attach it at the top of the center part of the tray. Then wrap some washi tape around it to look like little bunting pieces. So cute!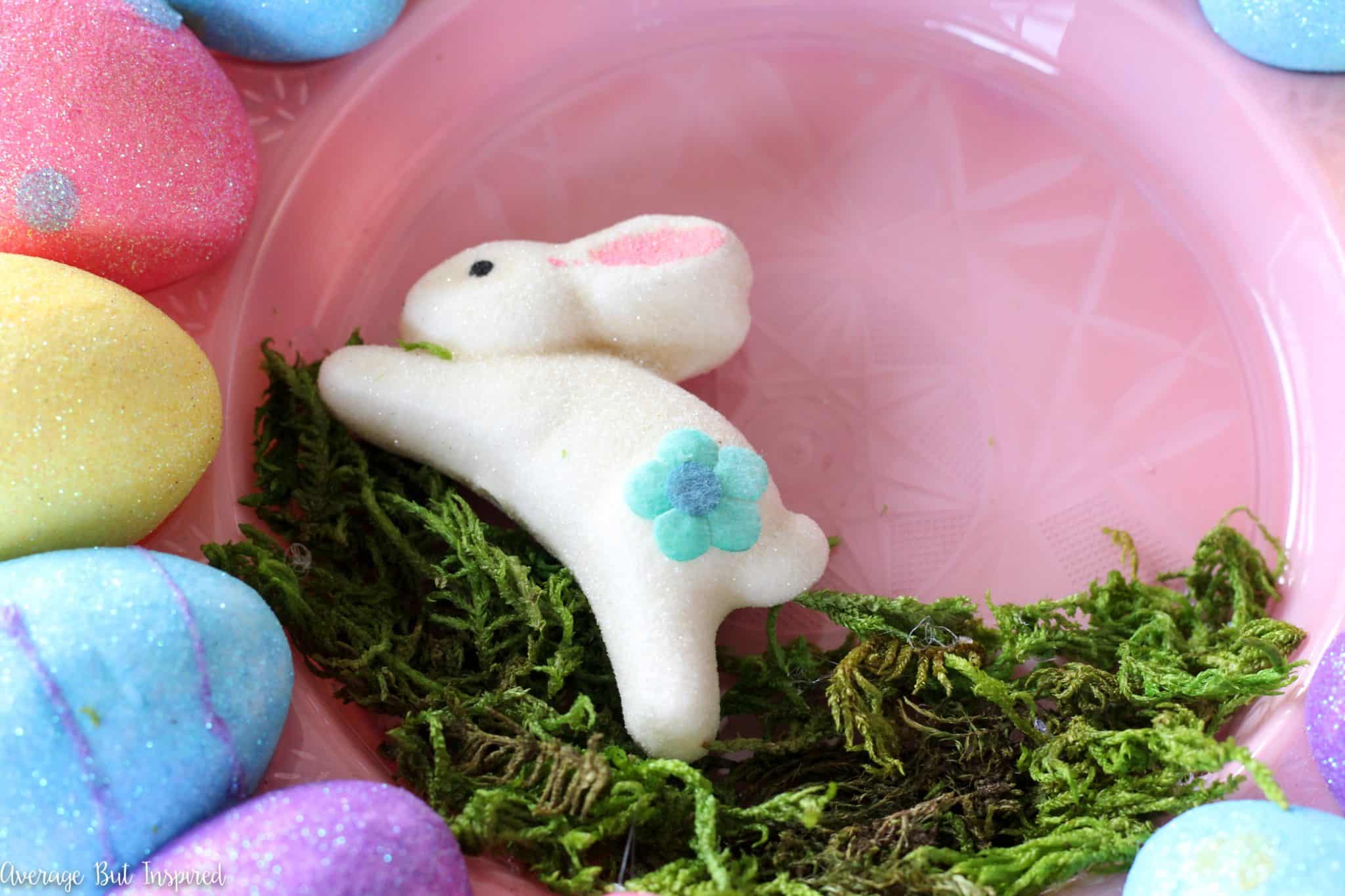 Once everything is in place and fully dried, flip it over carefully and attach two mini Command hooks upside down to the back. Then you can run your ribbon through the hooks and tie it up for hanging!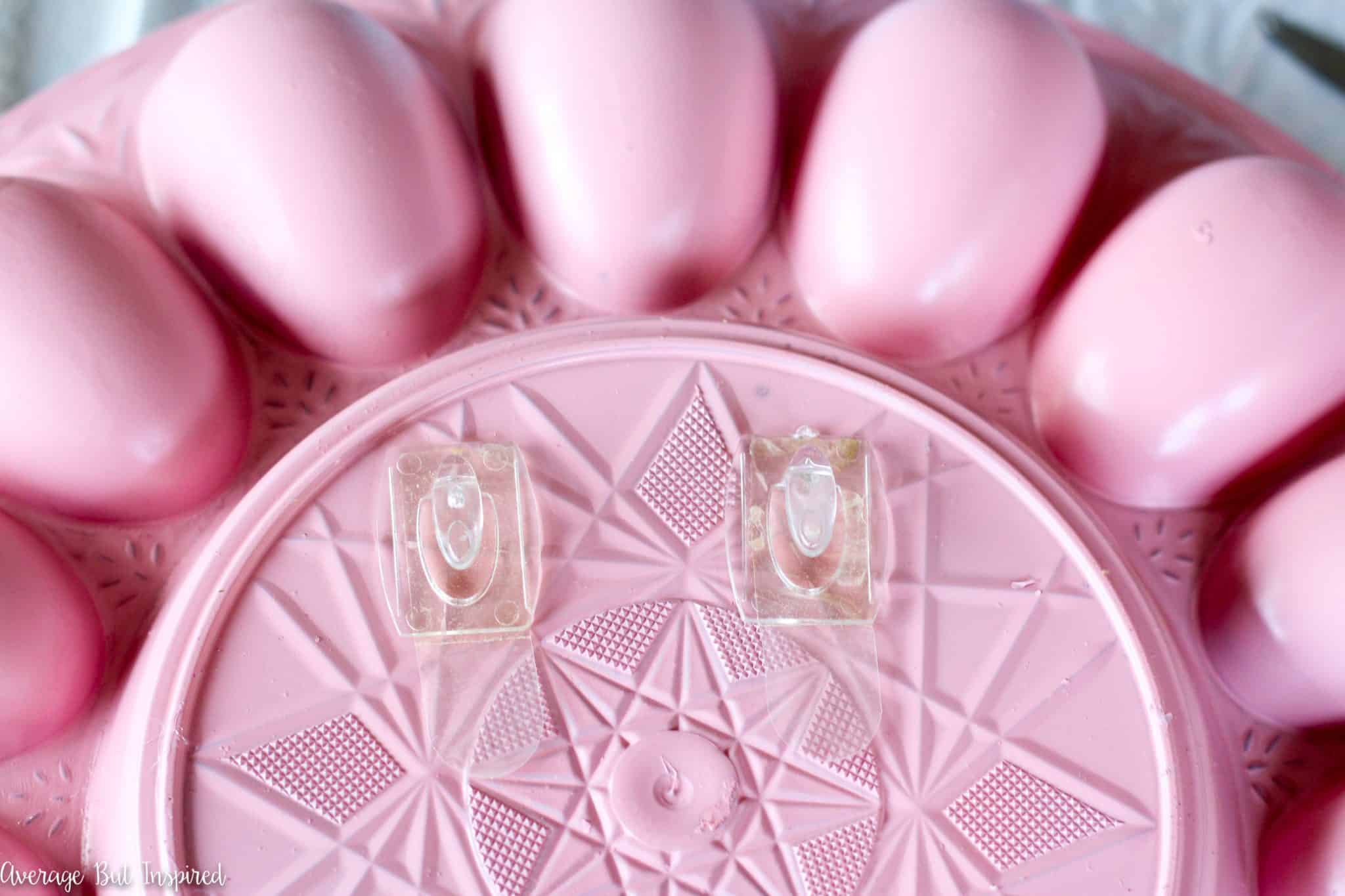 And that is how you make an adorable Egg Tray Easter Wreath with Dollar Tree supplies!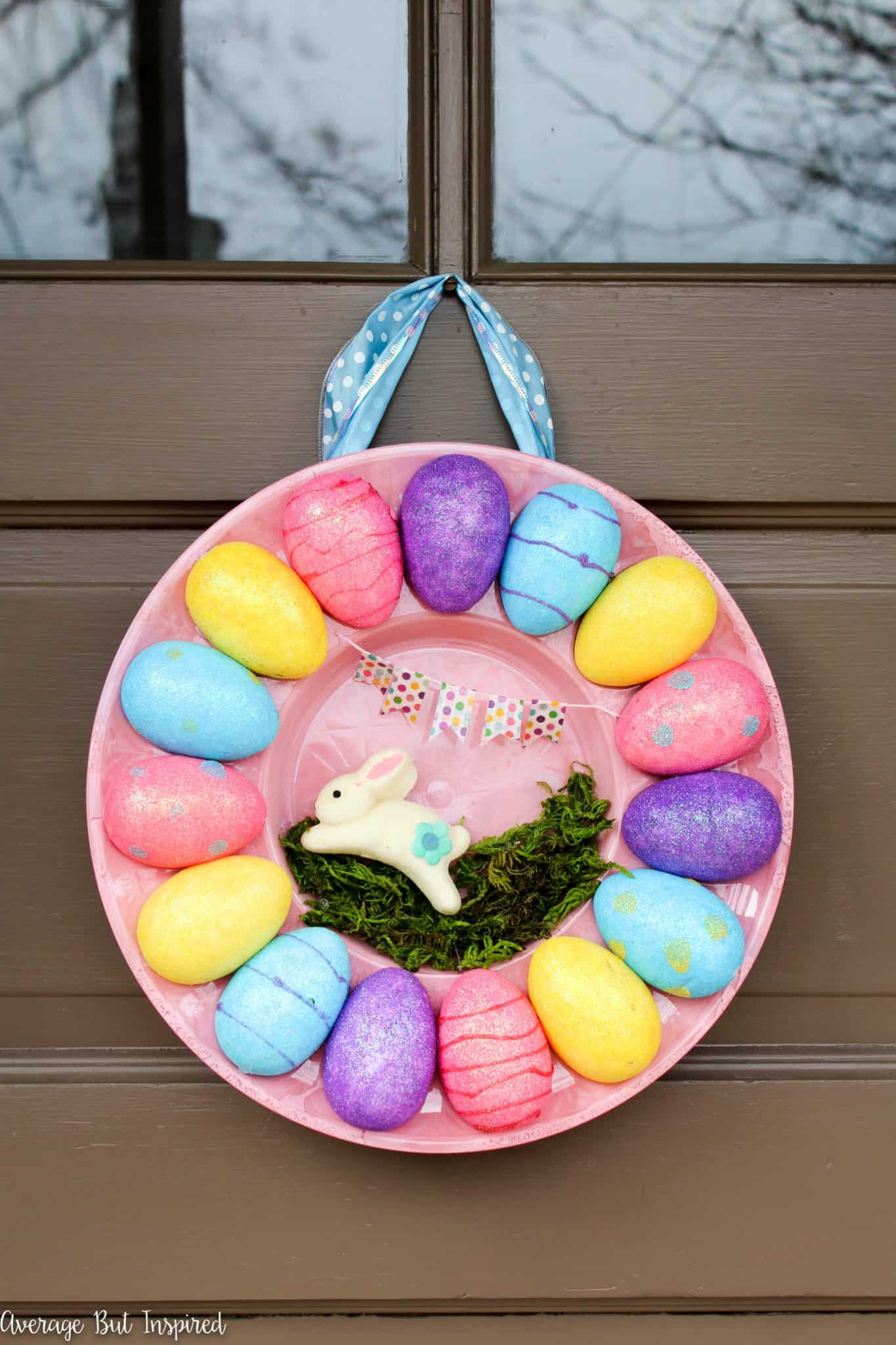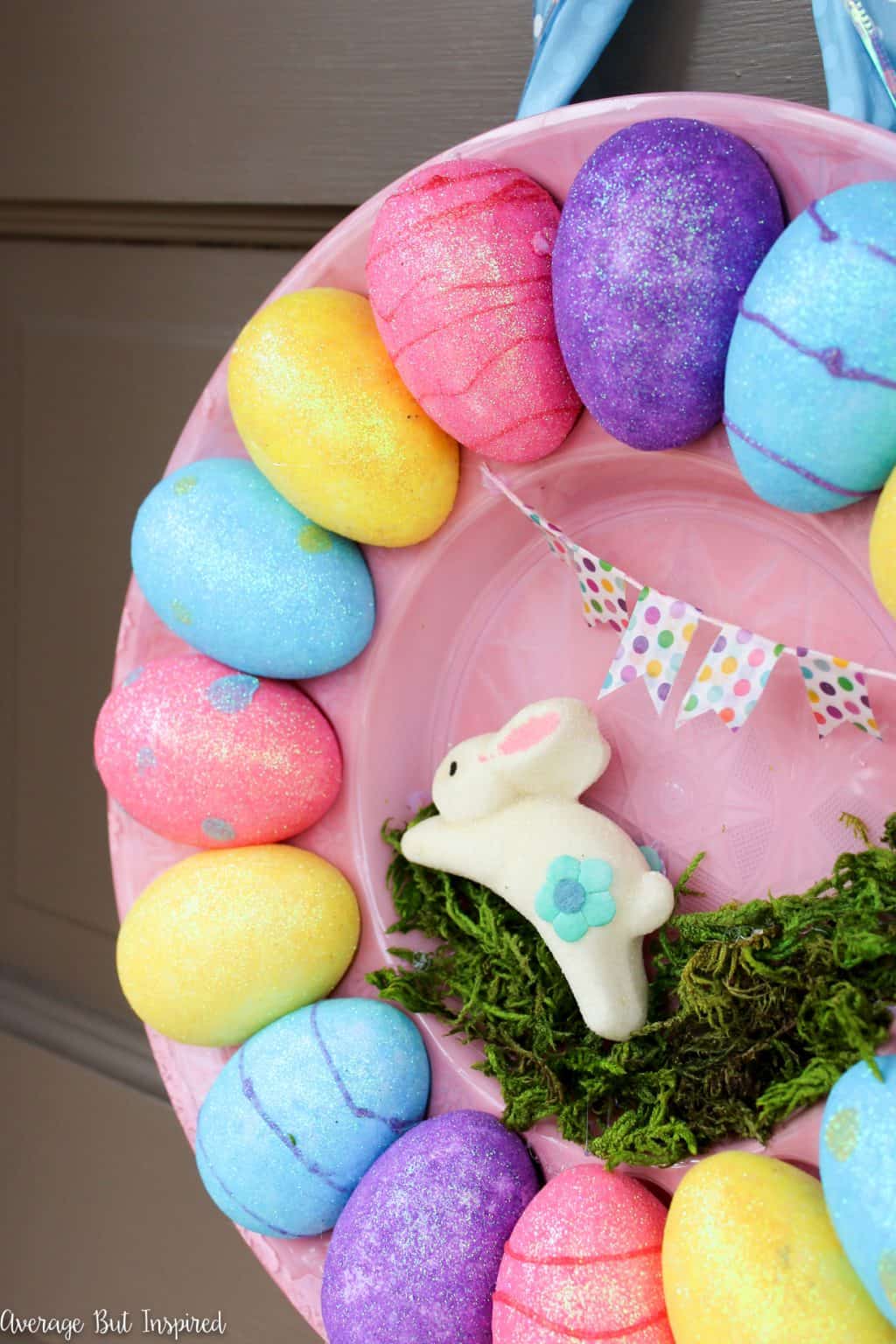 It could not be easier (or much less expensive)!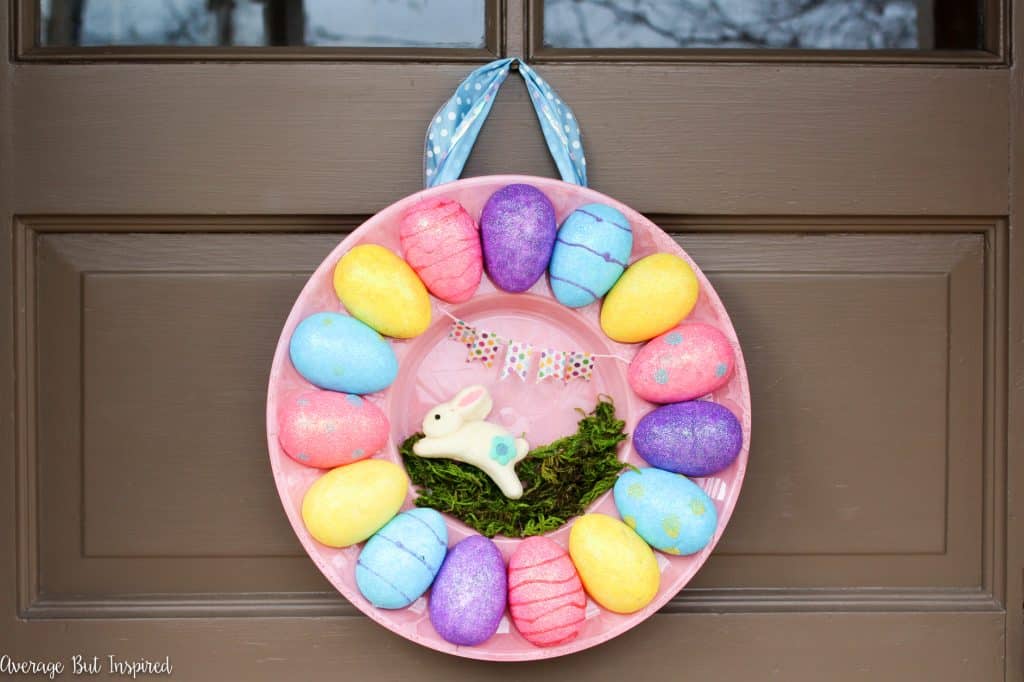 I've got another Dollar Tree Easter craft in store for you this year, and I'm really hoping I have time to make it! Fingers crossed . . .
In the meantime, I'll put this little wreath up with the rest of my Dollar Tree Easter decor!
-Bre
You May Also Like These Mr. & Mrs. Moss Bunny Topiaries!