Last Christmas I saw photos of tiny toy trucks and mini Christmas trees in old gumball machines. They were absolutely adorable and it was an idea that I loved! I have been hunting for the perfect gumball machine since then, but haven't stumbled upon the right one just yet.
But that's okay because for my Easter decor I made my own flower pot gumball machines with the cutest little bunnies! They're so fun to make and just as cute as real gumball machines!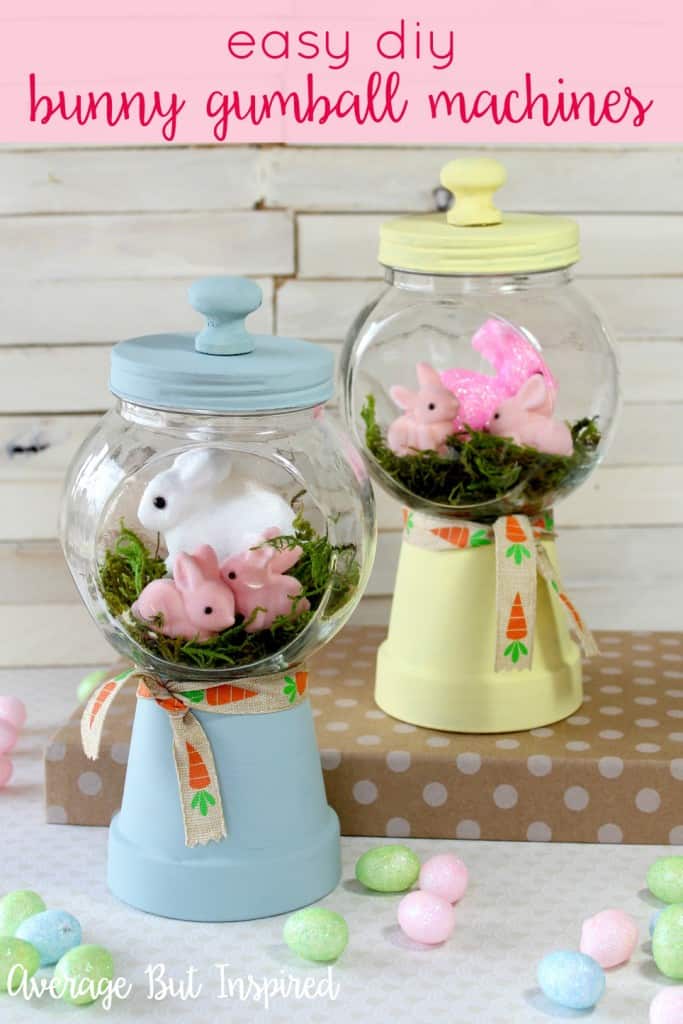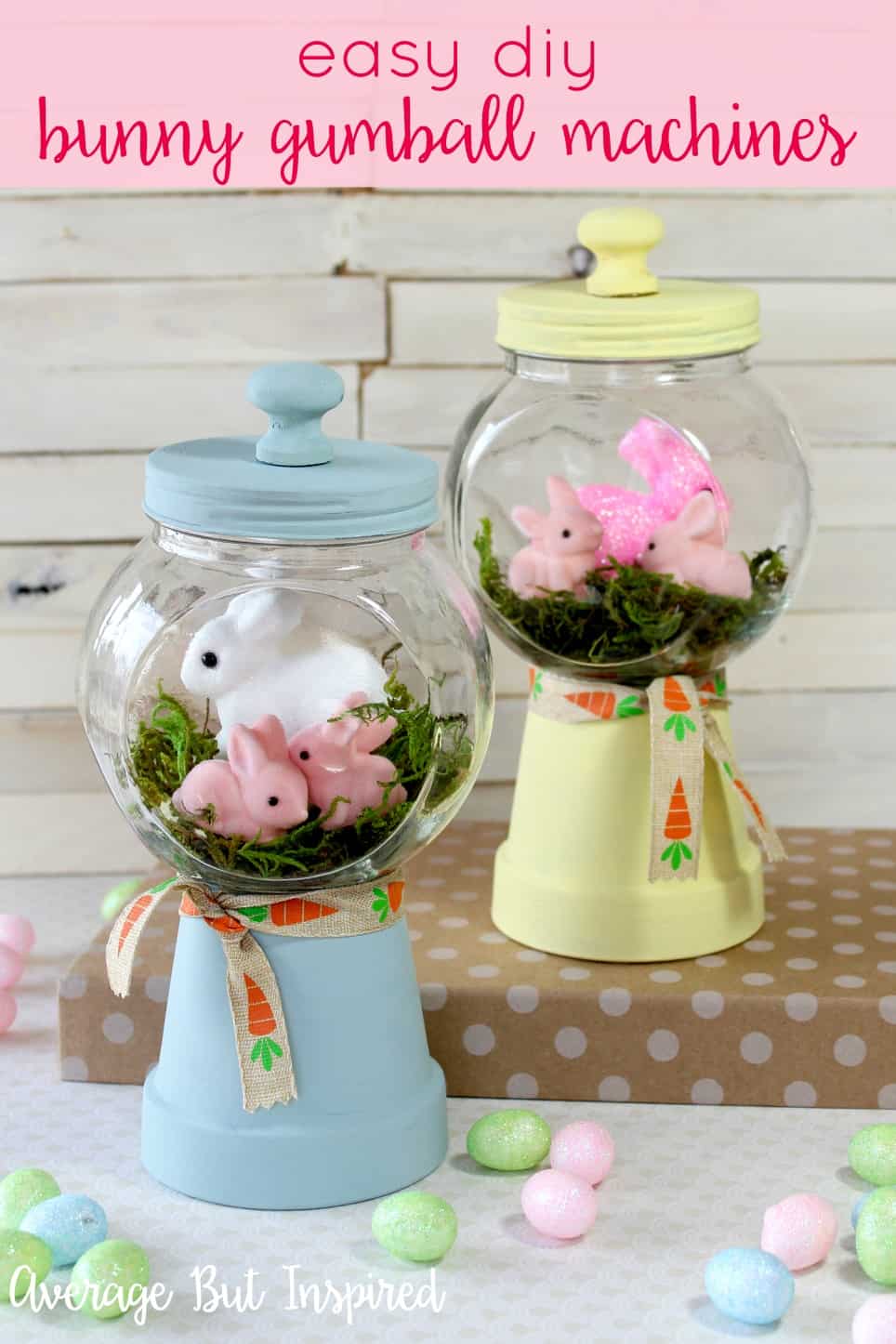 I mean, come on! These are cute, right?
Supplies for Spring Bunny Gumball Machine
Some of these links are affiliate links. To read my full disclosure policy, please click here.
2021 UPDATE: Most of these supplies are available at Dollar Tree, now including the foam bunnies!
Small candy jars with lids (I bought these at Dollar Tree.)
Foam brush
Foam bunnies (I bought mine at Michaels but they don't have them online. Linked bunnies are similar. Pull them off the floral pick stick for this project.)
Instructions for Making a Flower Pot Gumball Machine
Begin by painting the flower pot, candy jar lid, and wooden knob or finial with the chalky finish paint.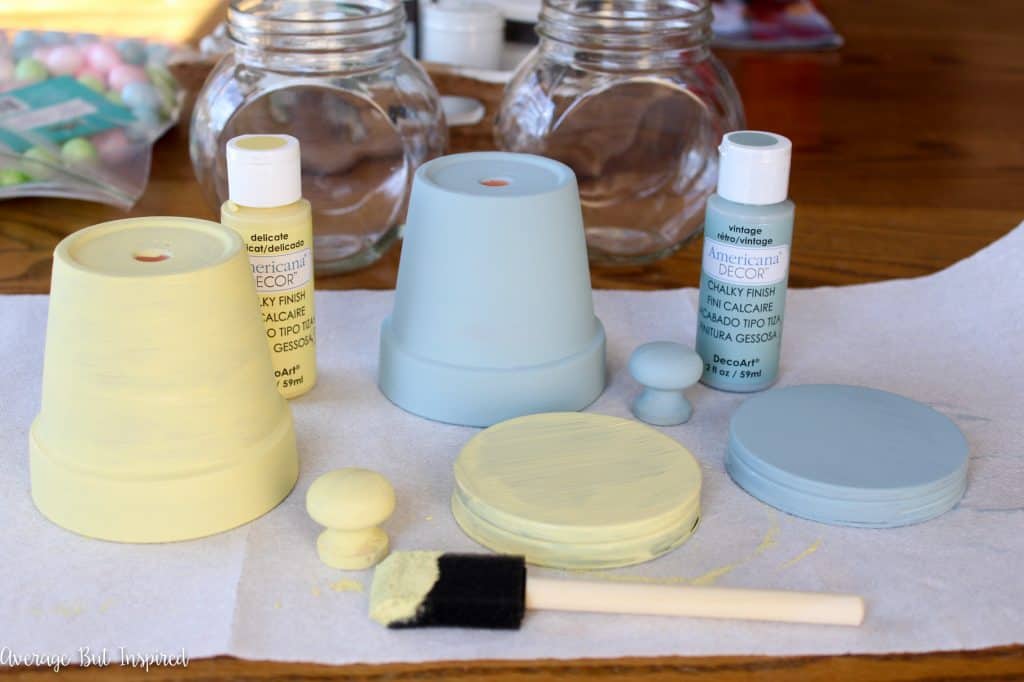 Next, place floral moss into the bottom of the candy jar.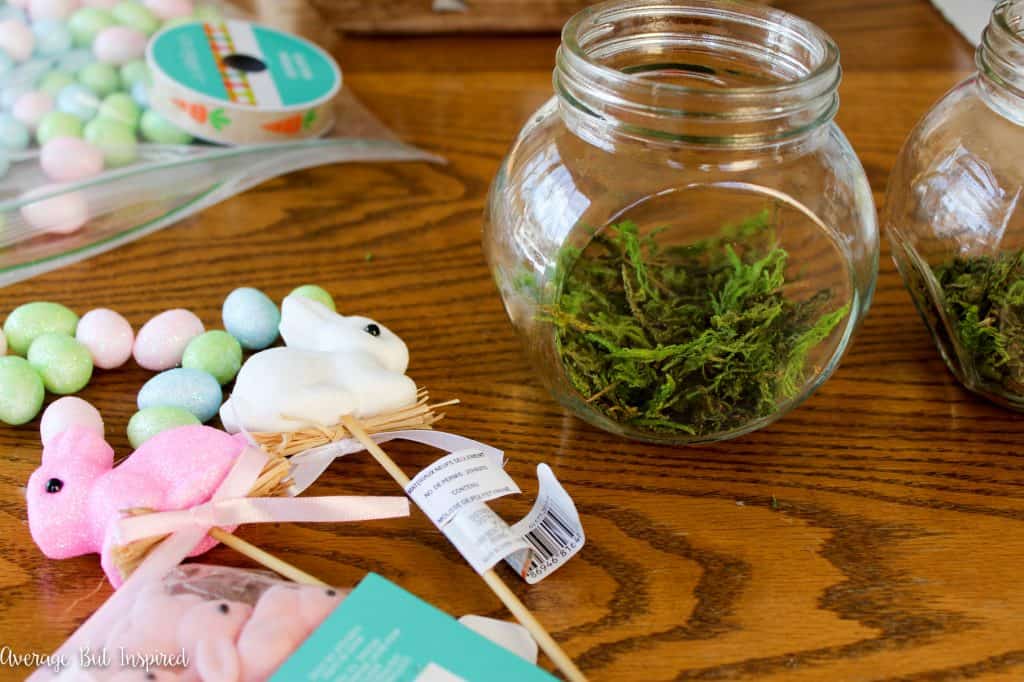 Put hot glue onto the bottom of the foam bunnies and press them into the floral moss that's in the bottom of the candy jar.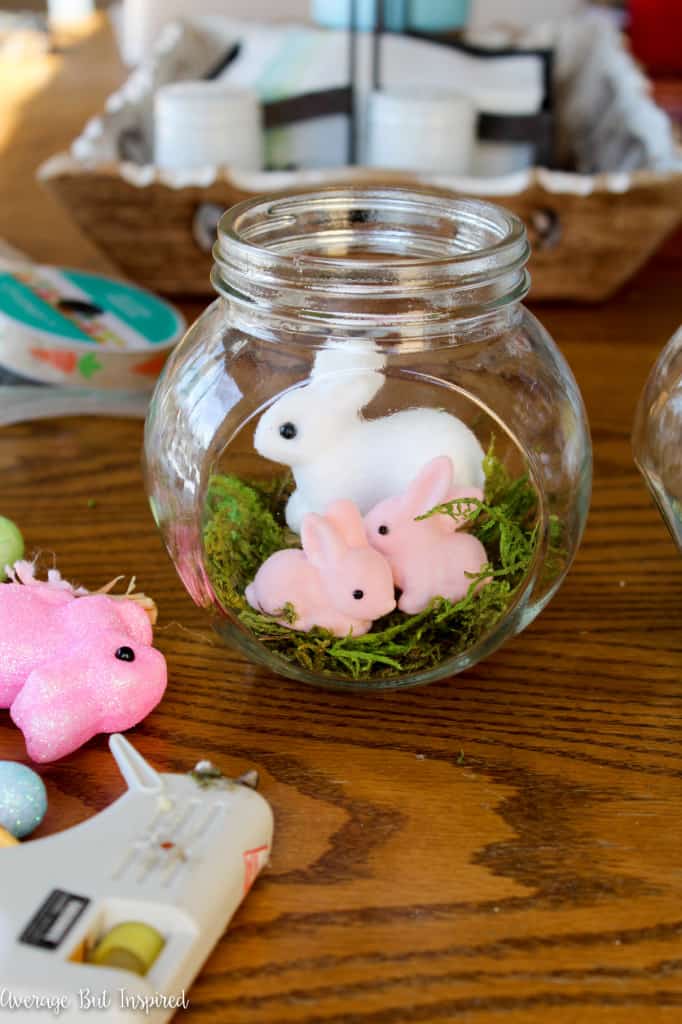 Put the lid on the candy jar, and glue the finial or knob to the top.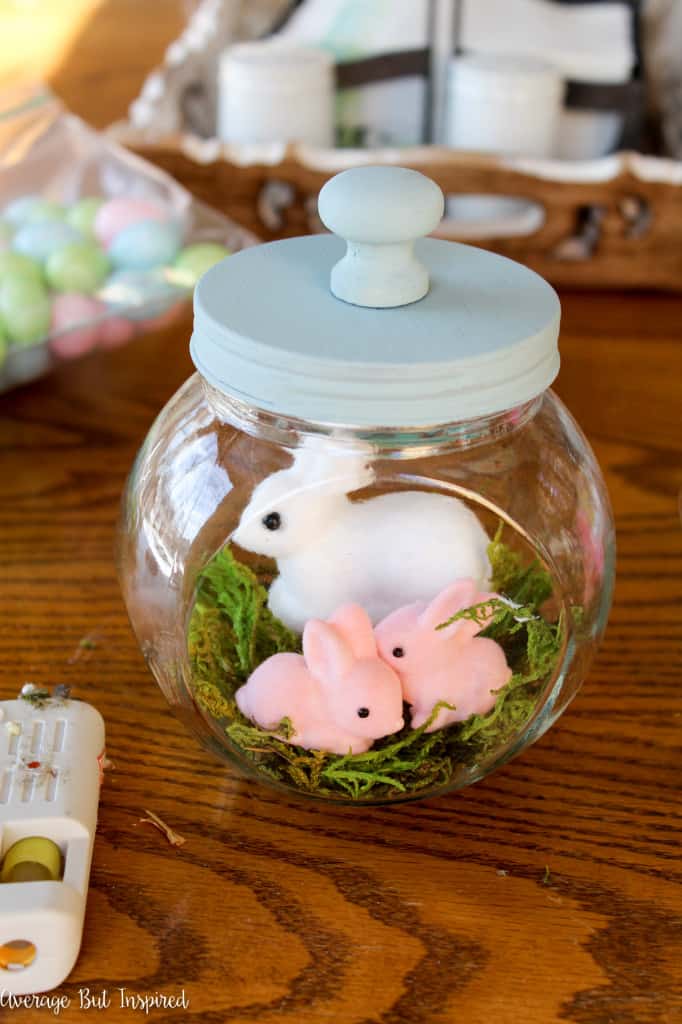 Flip the dry, painted flower pot over and cover the bottom with glue. I used this glue, which is my favorite for adhering all kinds of things – even glass and terra cotta!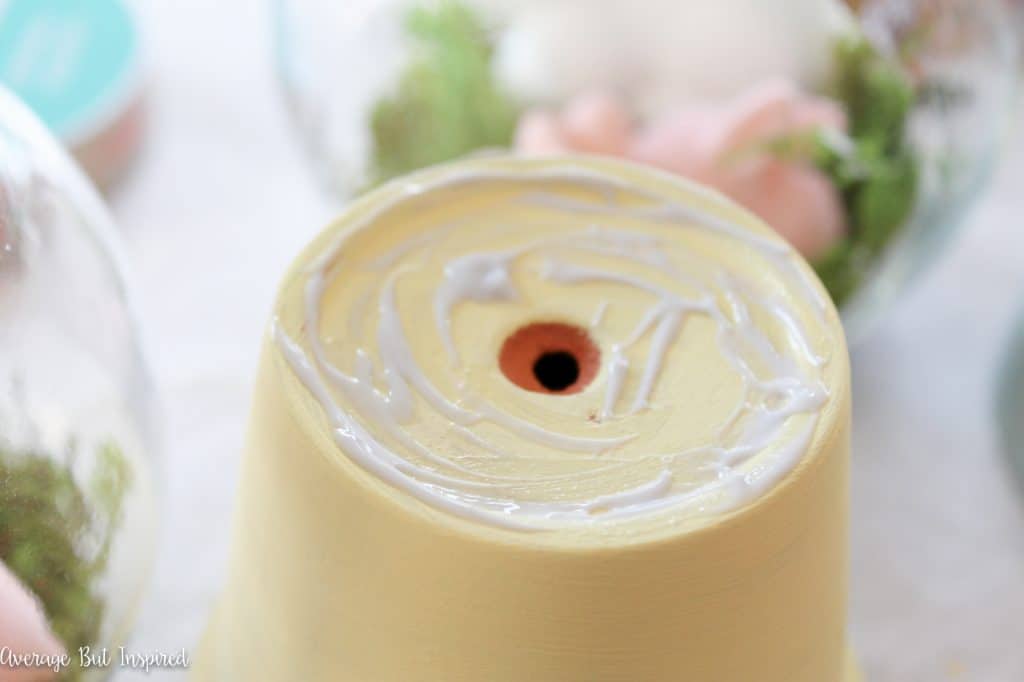 Press the candy jar onto the glue and let it sit, untouched, for the time indicated on the glue packaging. This will make sure that the glass and terra cotta properly bond to one another.
Add some decorative ribbon where the two meet for a cute, final touch!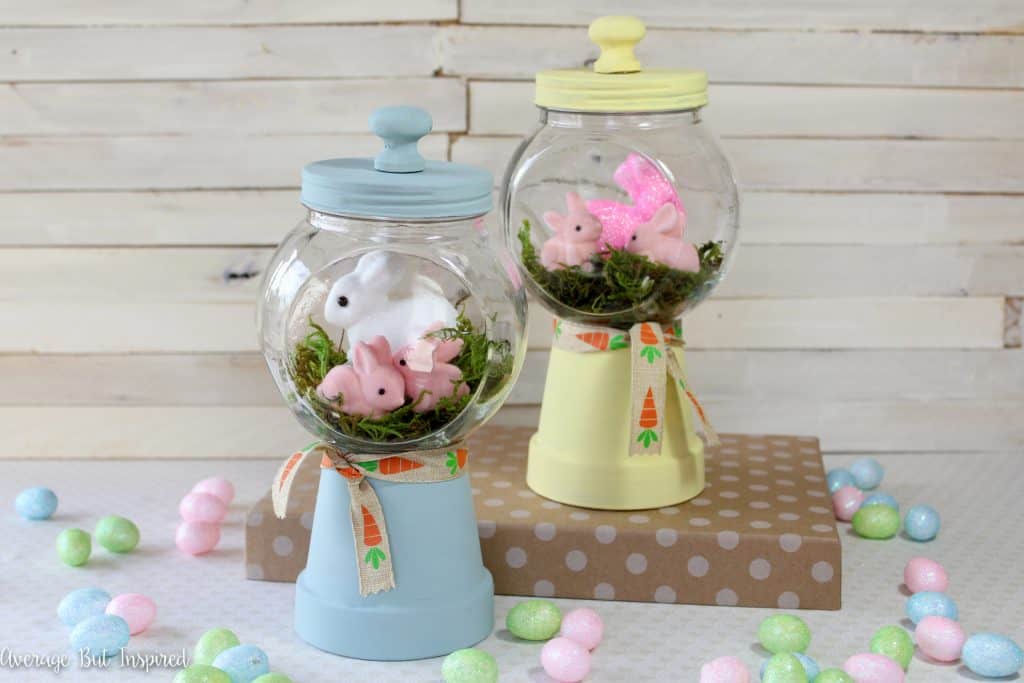 I just love this little project!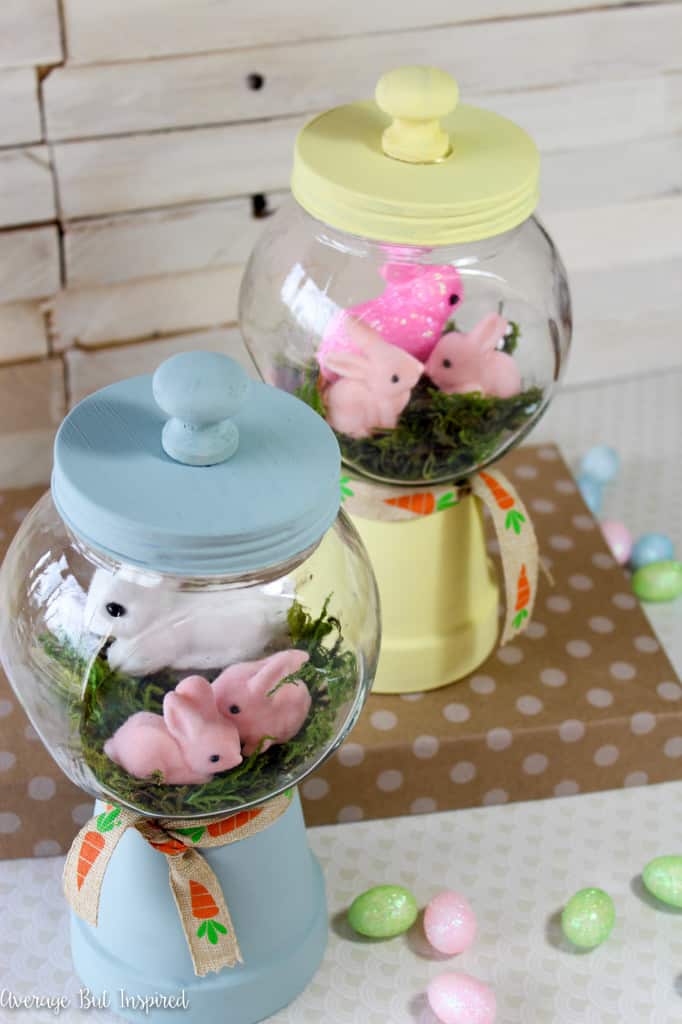 I kept one for myself and am bringing the other to my elderly neighbor this week. She will probably be like "what is this?!?" but hopefully it will bring her some Easter cheer, nonetheless!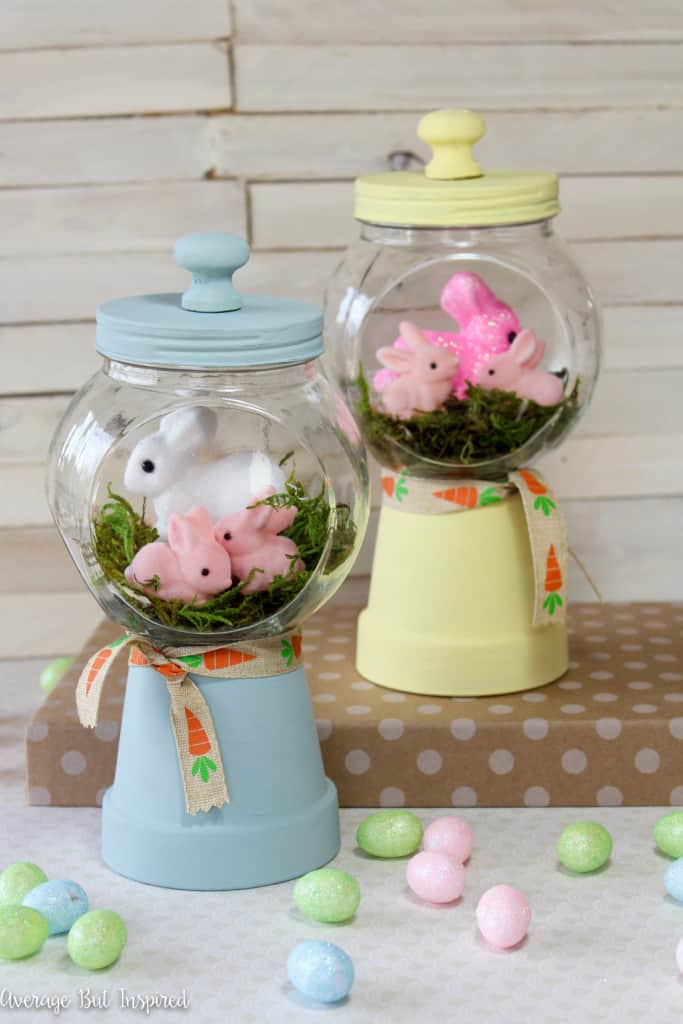 What do you think about my spin on the gumball machine decor idea? Will you be making a flower pot gumball machine for yourself this spring?
-Bre