Ever since I swapped the bold artwork over my fireplace for a neutral mirror, I have LOVED switching out my mantel decor with the changing seasons!
The mirror is the perfect blank canvas for adding accent pieces that reflect the time of year, and for helping me to get my decorating fix without spending a lot of time or money on a project!
Because of that I'm happy to be sharing my Cozy Winter Mantel Decorating Ideas today as part of the Decorate Your Mantel blog hop, hosted by my friend Amy at My Life From Home.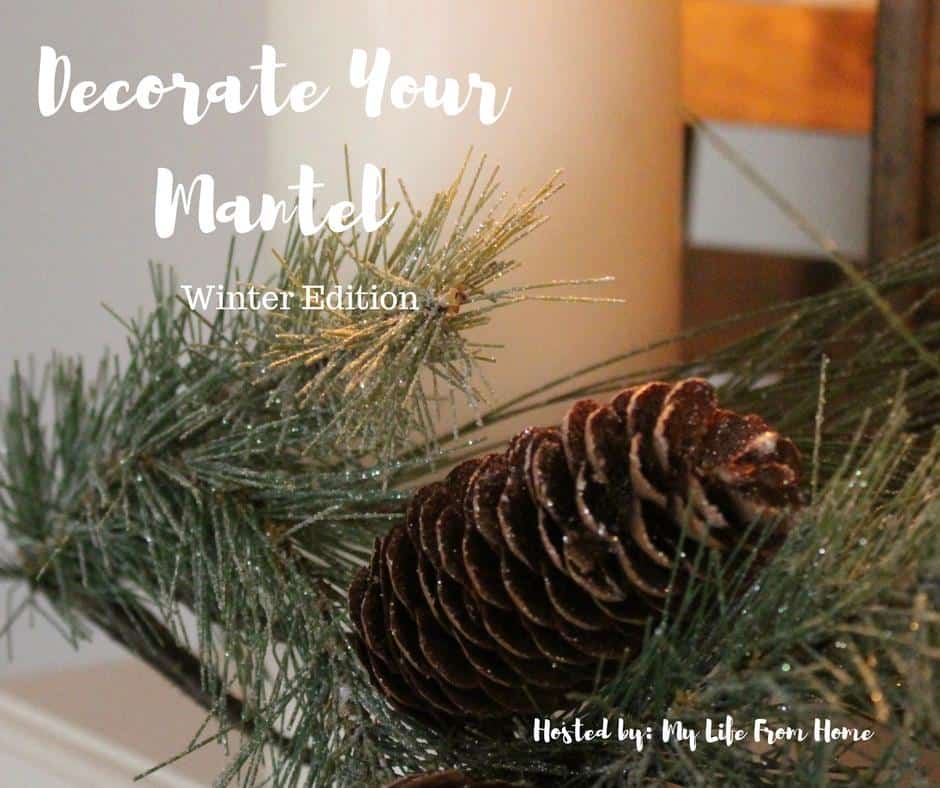 You may remember my Classic Christmas Mantel that I shared just about a month ago. The great part about the Cozy Winter Mantel that I'm sharing today is that it incorporates several of the same pieces you saw in my Classic Christmas Mantel (sorry though – the giant Santa art had to go!), but has a totally different look that's appropriate for the season!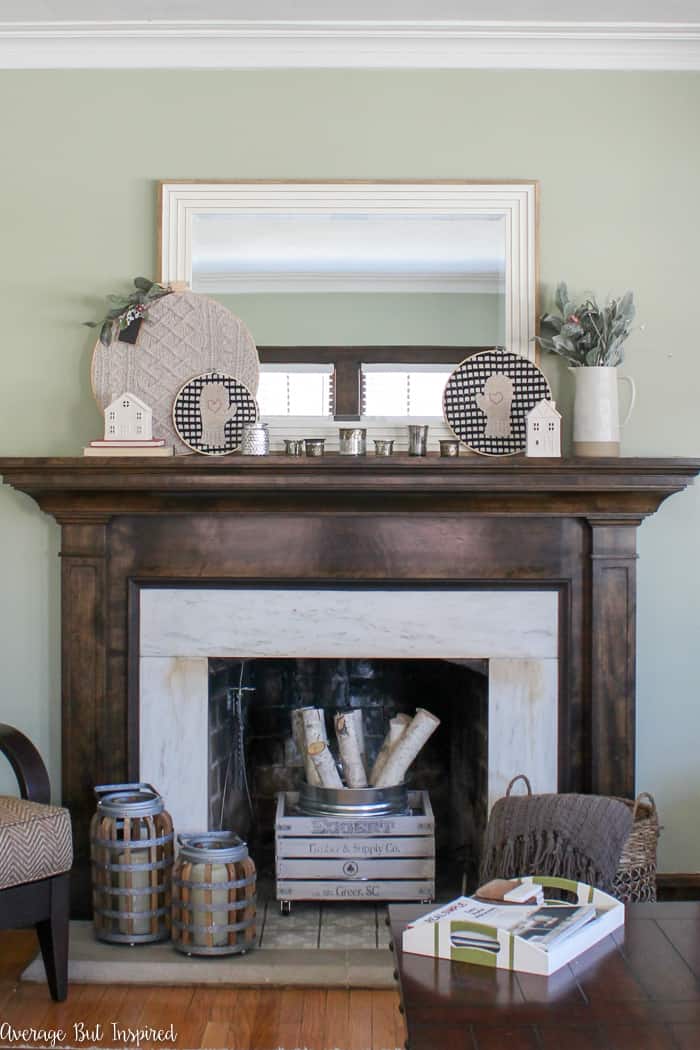 This post contains affiliate links. To read my full disclosure policy, please click here.
The porcelain houses, ceramic pitcher, and some of the greenery are all leftover from Christmas! While I love these items, the newest addition to my Cozy Winter Mantel is my Upcycled Sweater Embroidery Hoop Art, which I shared a tutorial for last week!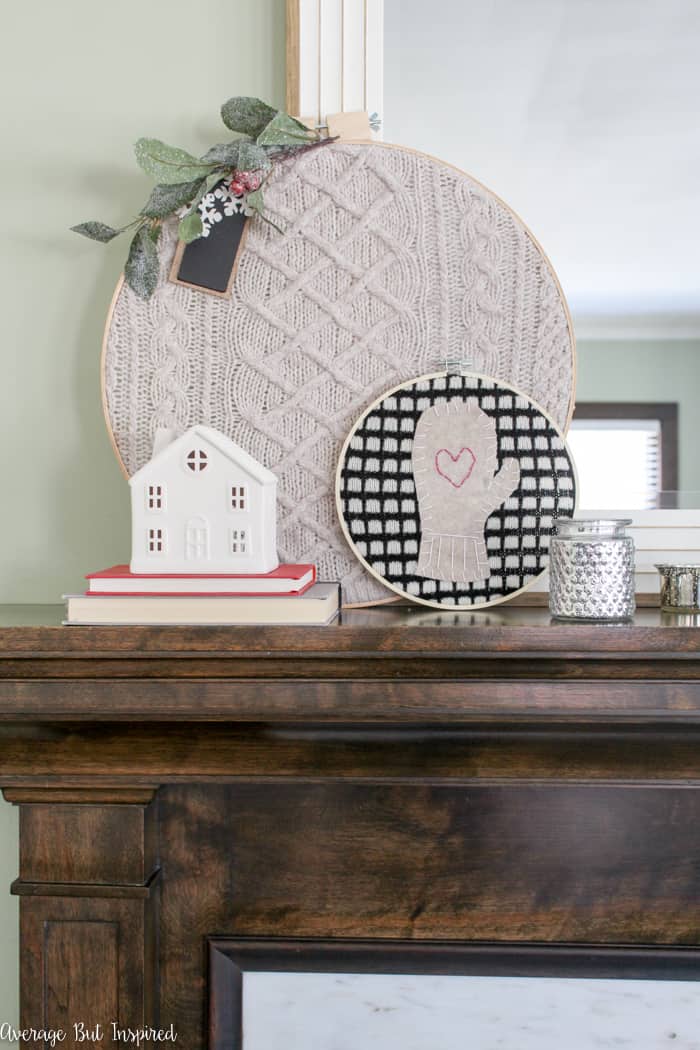 I just love the look these thrift store sweaters add to my mantel! Who doesn't love extra warmth and coziness in the winter?!?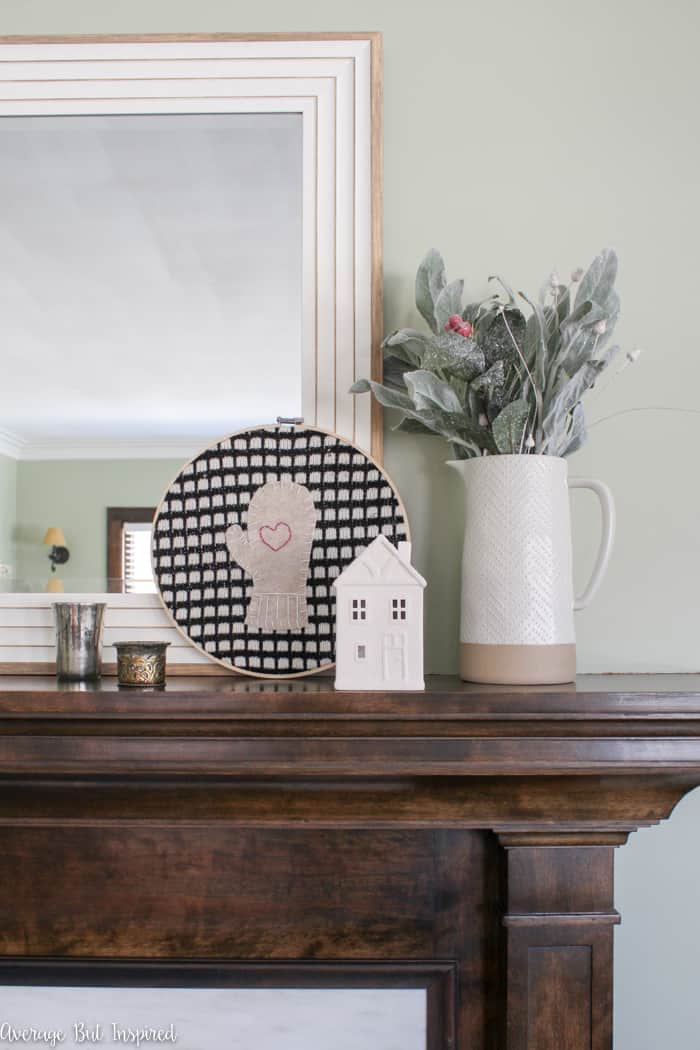 I fastened the extra large embroidery hoop on the left to the mirror with a clear 3M Command Hook, because it fell forward and shattered one of my mercury glass candleholders! So be careful if you create something similar and don't hang the hoop on the wall.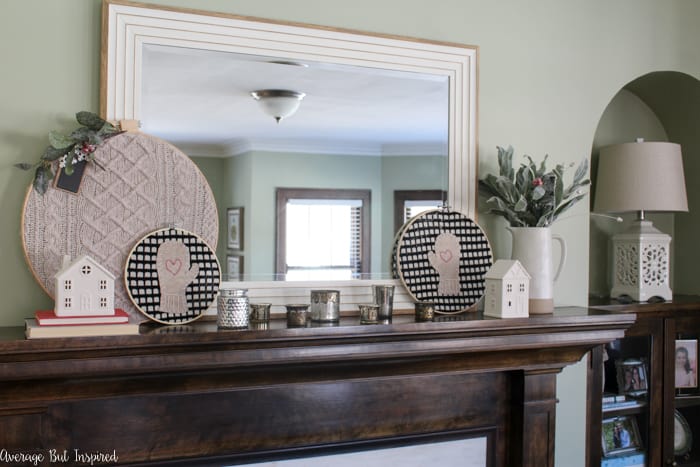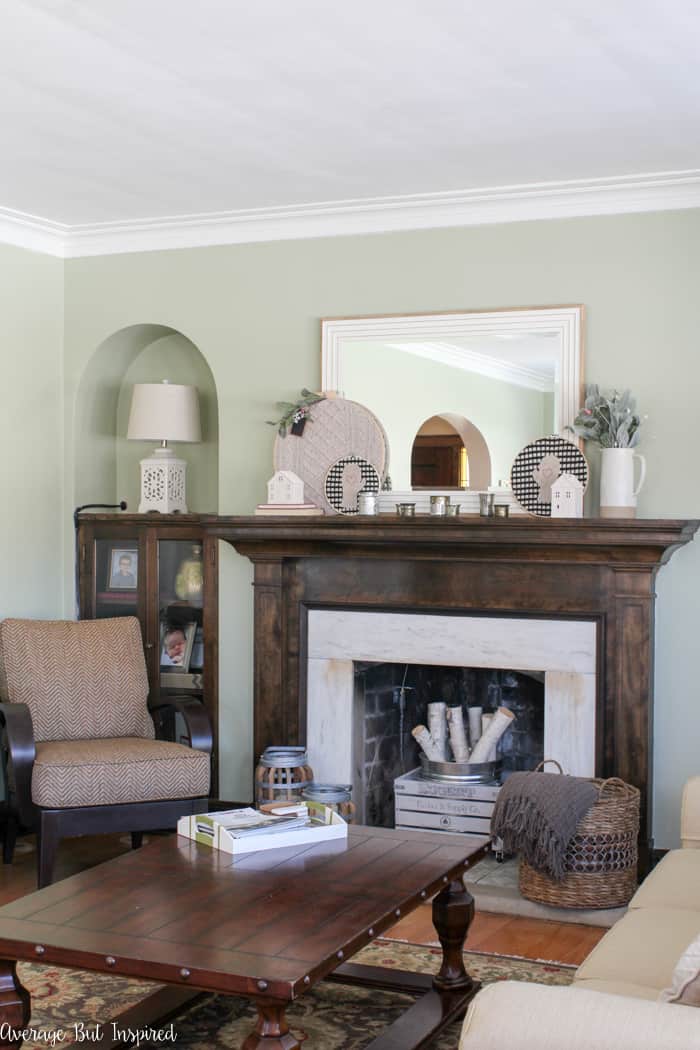 I really like how this mantel feels like the season. The glittering mercury glass candleholders remind me of the way snow glitters when it is freshly fallen, the upcycled sweater embroidery hoops remind of of staying warm in my "winter uniform" of sweaters, and the porcelain and ceramic accents call to mind fresh snow. It just feels right!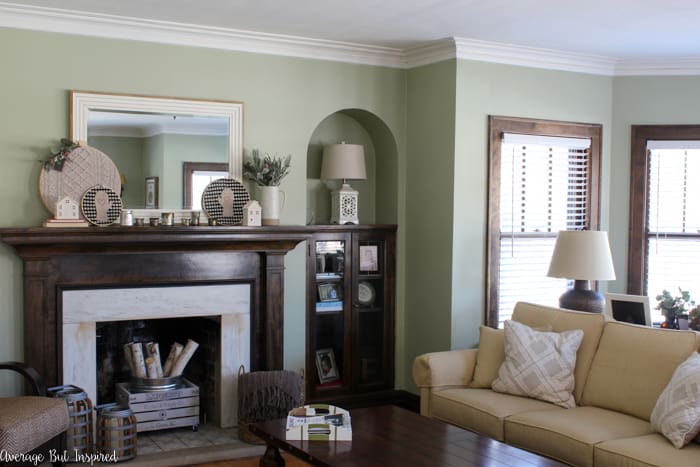 If you agree, I'd be grateful if you would pin this post and share these ideas with others.