Sometimes you need an inexpensive way to hang a poster or printed piece of artwork – am I right? With the crazy prize of frames, knowing how to make your own DIY Wall Art Hanger can be a definite budget-saver! It's so easy, and you can make your own wall art hanger in no time!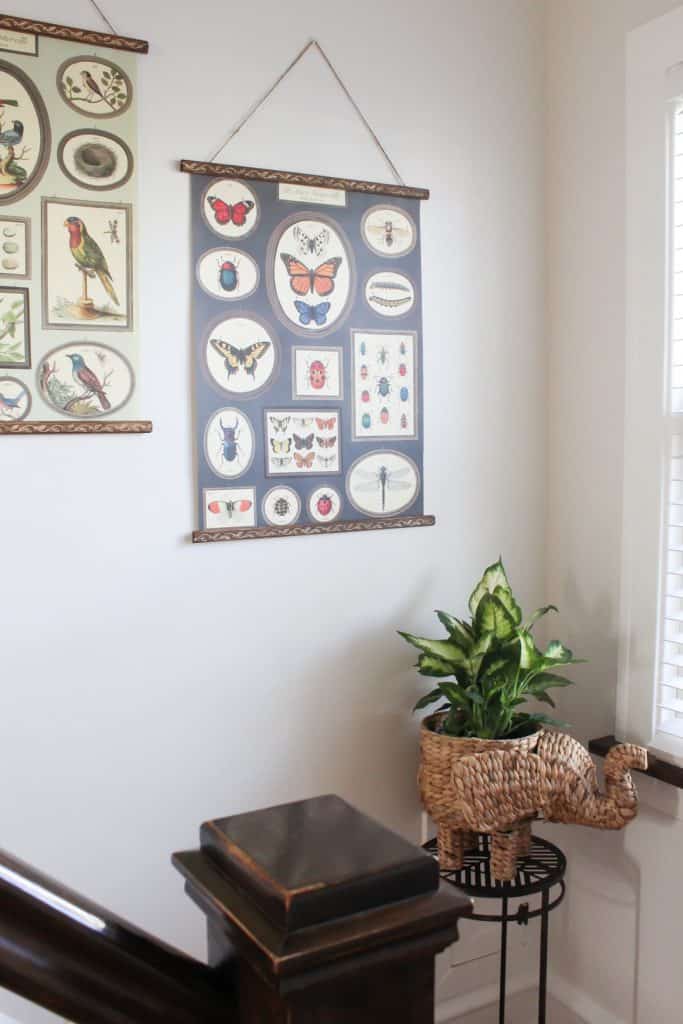 Supplies Needed for a DIY Wall Art Hanger
This post contains affiliate links. To read my full disclosure policy, please click here.
How to Make a DIY Wall Art Hanger
Purchase a piece of thin wood trim at the hardware or home improvement store. I purchased one with decorative leaf detailing, but you can get plain if you prefer!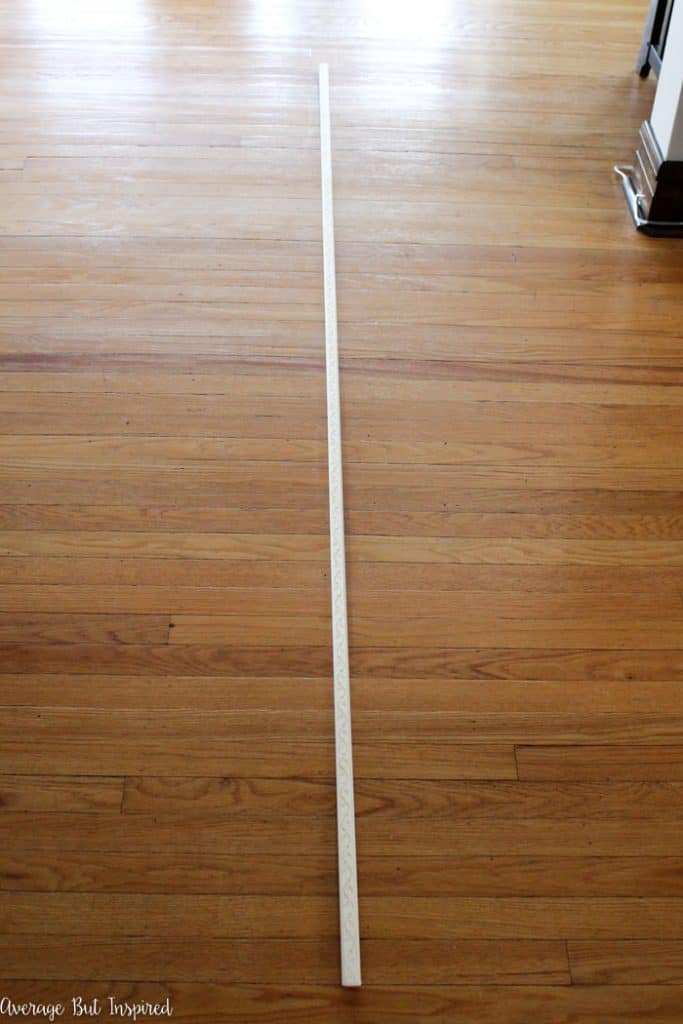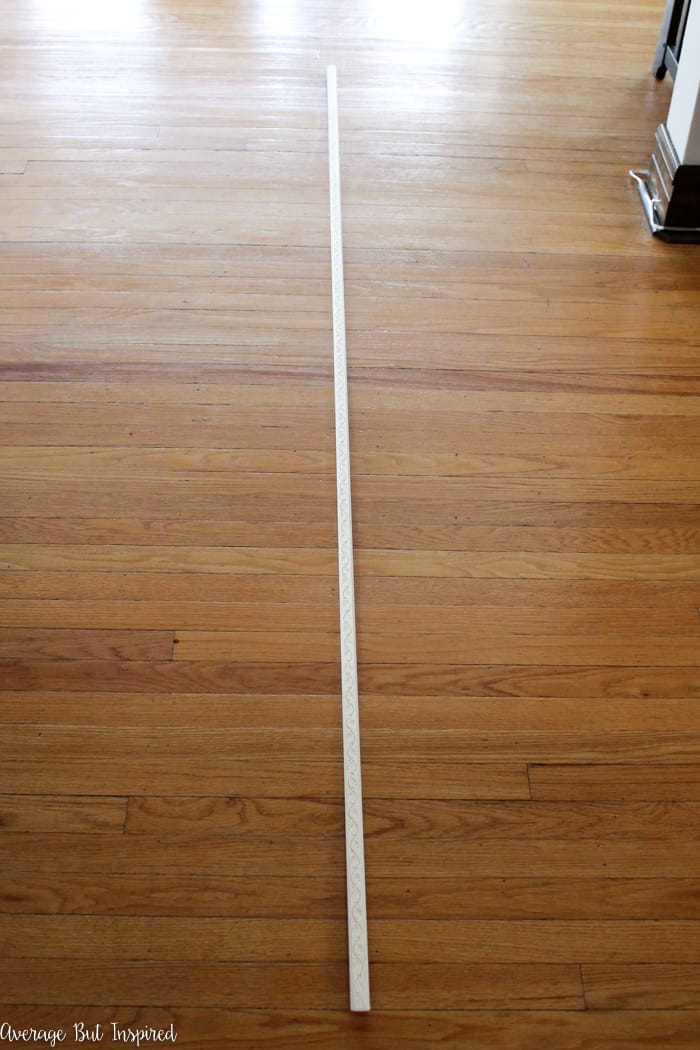 Cut the trim in two pieces to be slightly longer than the art piece you want to hang. (My photo shows four pieces because I was hanging two pieces of art.) Then stain the wood trim the color you like. I love to use stain cloths because they're so much easier to use than regular stain. They also have no odor, which makes them perfect for using indoors!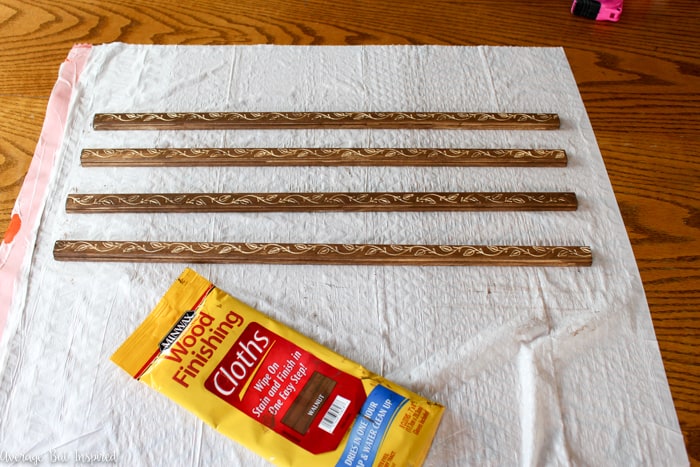 Once the stain is dry, hot glue a piece of twine to the back of the top piece of wood trim. Glue it a couple of inches in from both ends of the wood trim.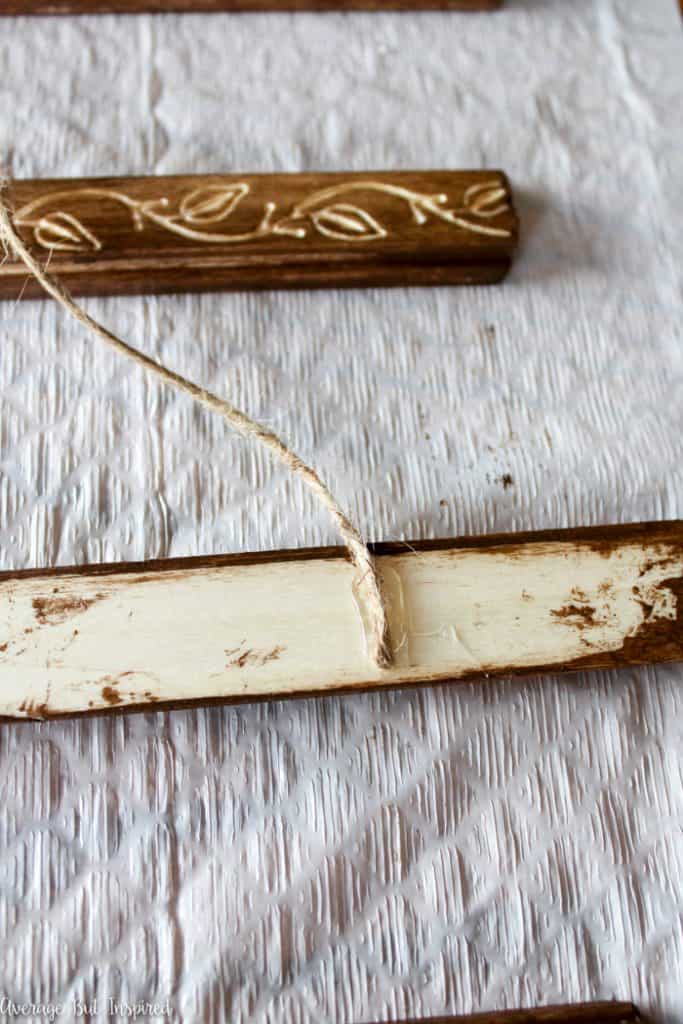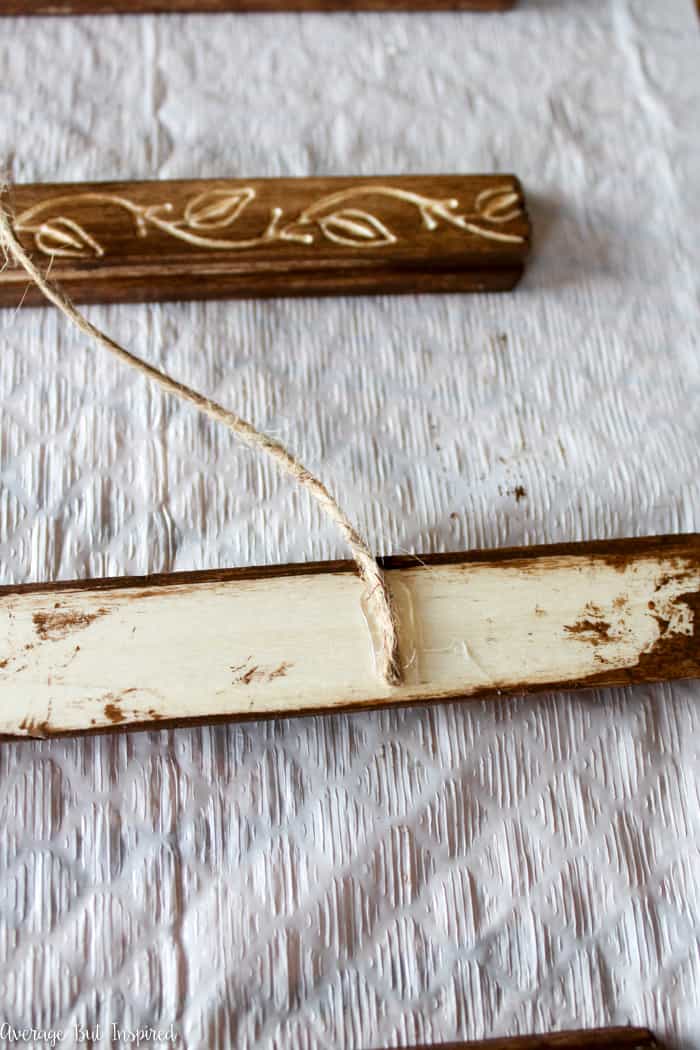 Next, place permanent mounting tape on the back of both pieces of wood trim. (Note: if the mounting tape you use is wider than the piece of trim, apply it and then cut along the top or bottom edge to remove the excess tape.)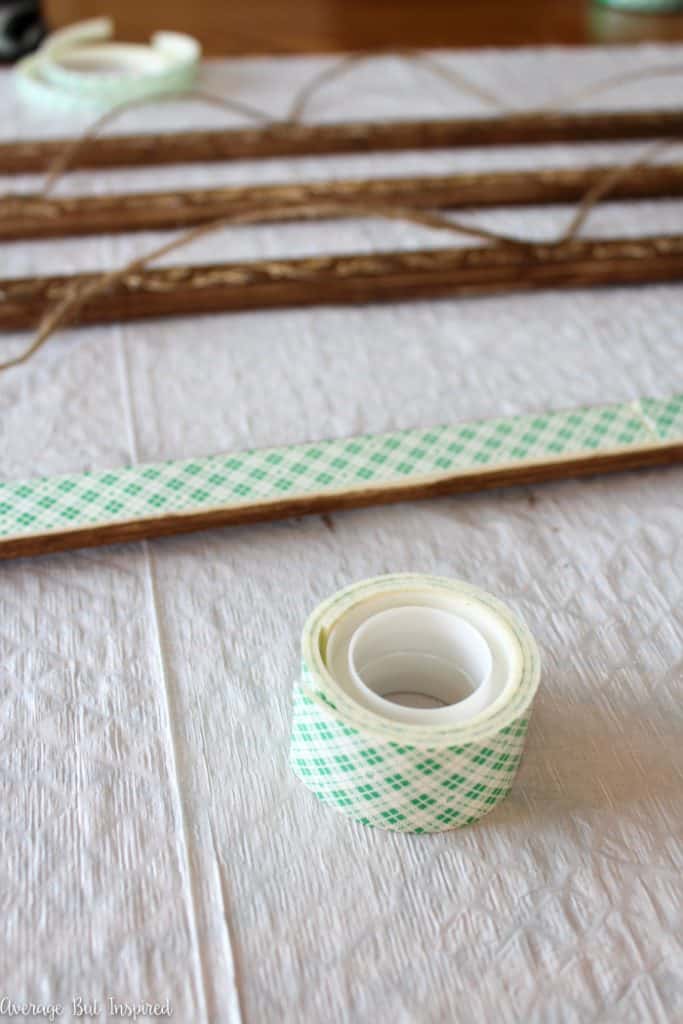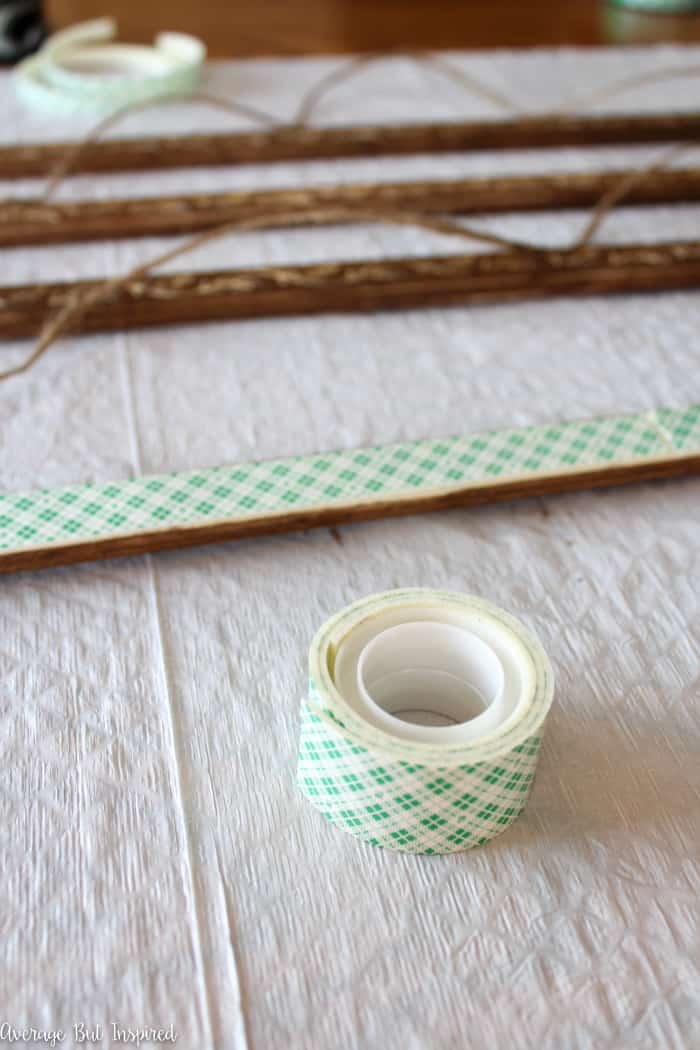 Remove the protective layer of the top from the bottom piece, and press into place along the bottom edge of the art.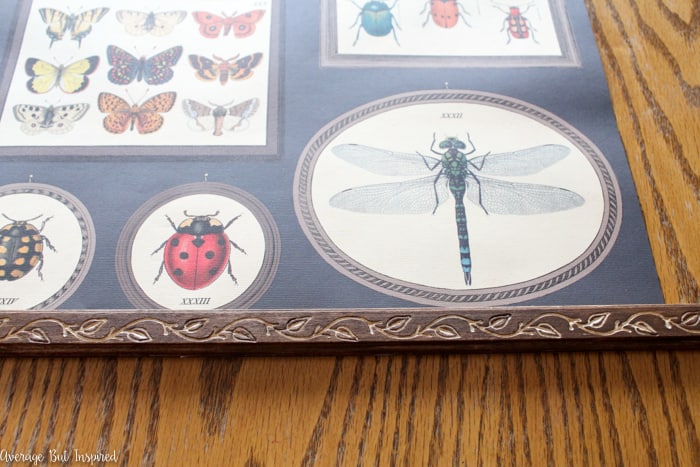 Repeat the process with the top piece so that the twine, ribbon, or string is hanging freely at the top to allow the art to hang.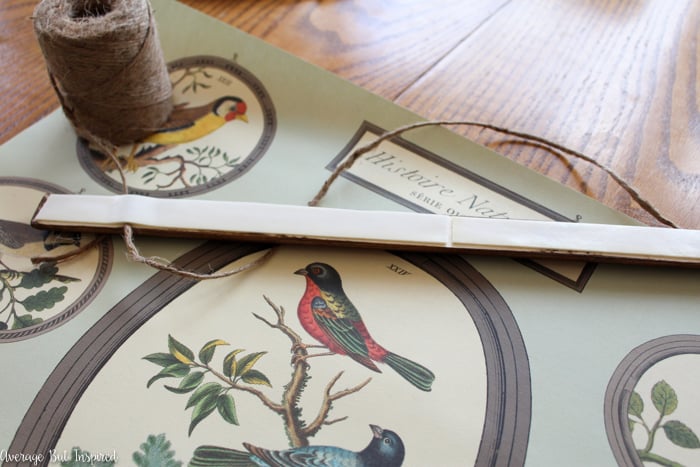 Press the pieces into place one more time and hang your art.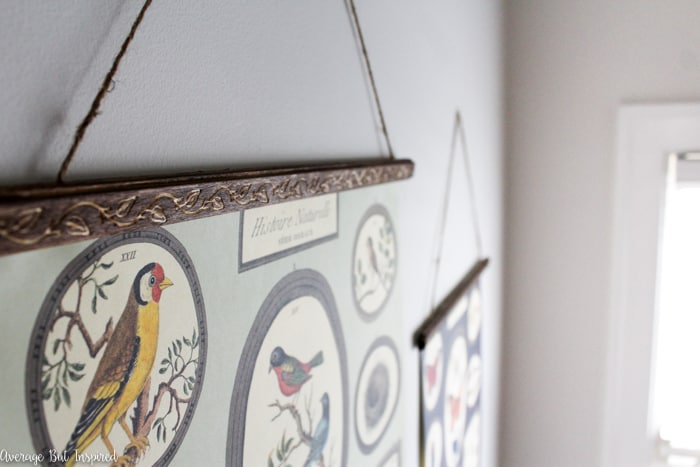 It's that easy to make a DIY wall art hanger!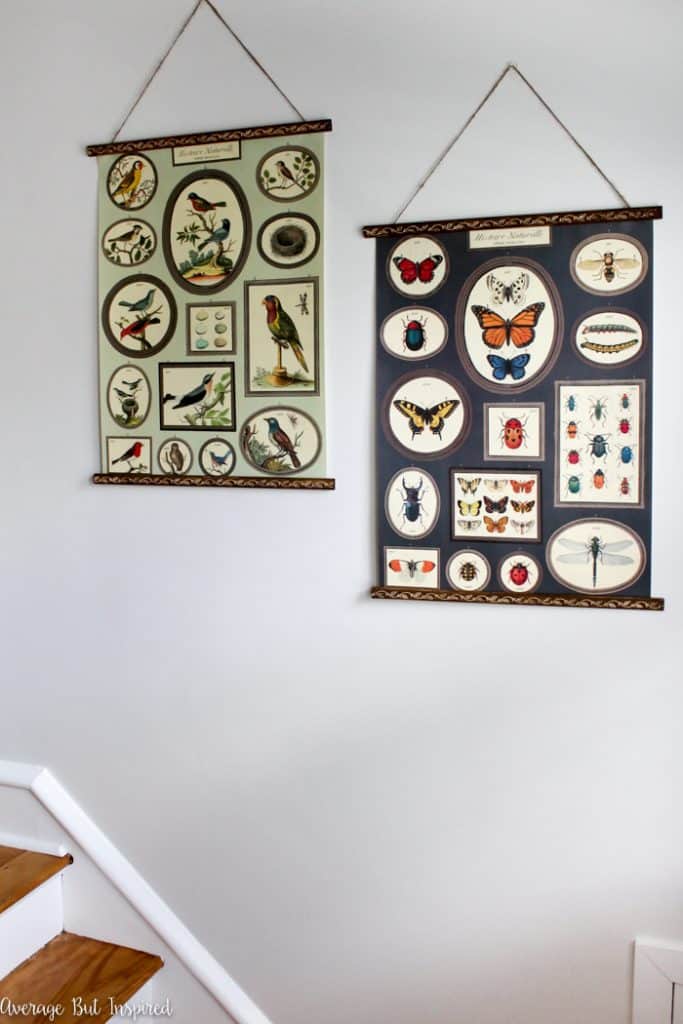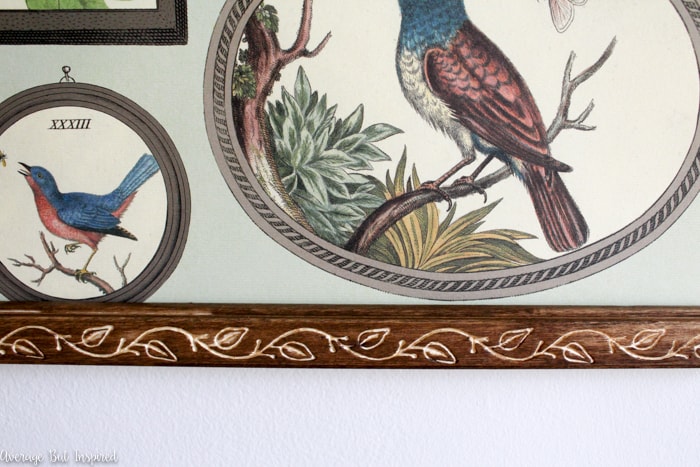 I just love how this inexpensive art adds a fun touch to my upstairs hallway. This "art" is actually decorative wrapping paper sheets (get the bird print here, and the bugs print here!). When I get tired of it, I will just swap it out and re-use the DIY Wall Art Hangers to hang other art!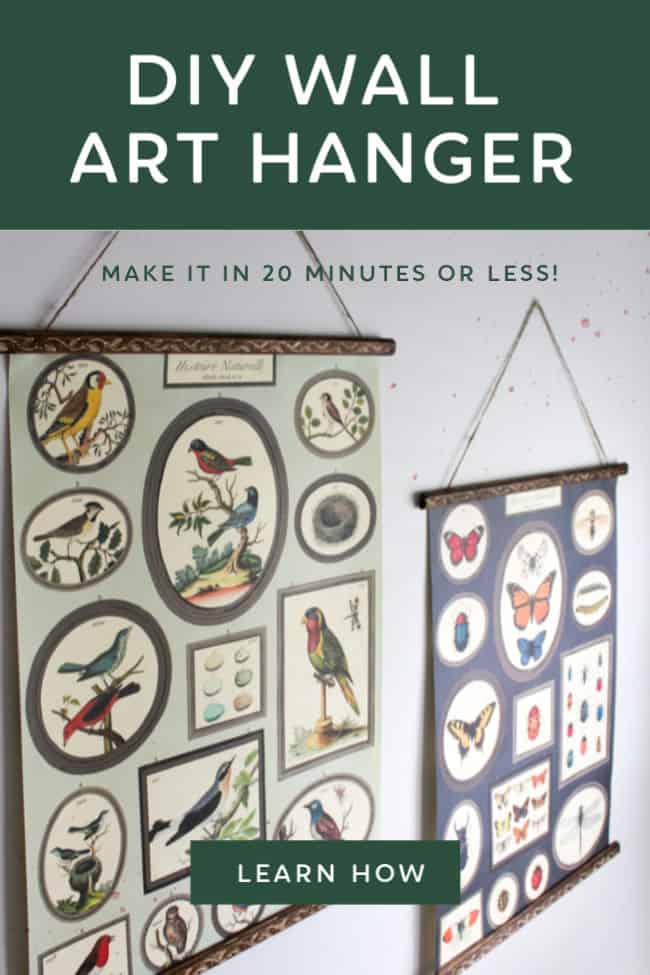 -Bre