While I absolutely love Halloween, I'm not typically a big decorator for the holiday.  I'm not really sure why – it is what it is.  But this year is different because my kids (ages 6 and 8) insisted that we "go all out" and make our house the spookiest on the block.  They wanted to spend my entire life's savings on Halloween decorations, so I had to rein them in and take them to Dollar Tree to get their fix.
We put up their decorations over the weekend and I'm happy to share their vision** with you!  (**Everything you see is what they picked out.  My version of a Halloween porch would have looked a lot different!  It was hard to let them drive this bus, but I'm glad they got a chance to express their creativity and vision for a Halloween porch.)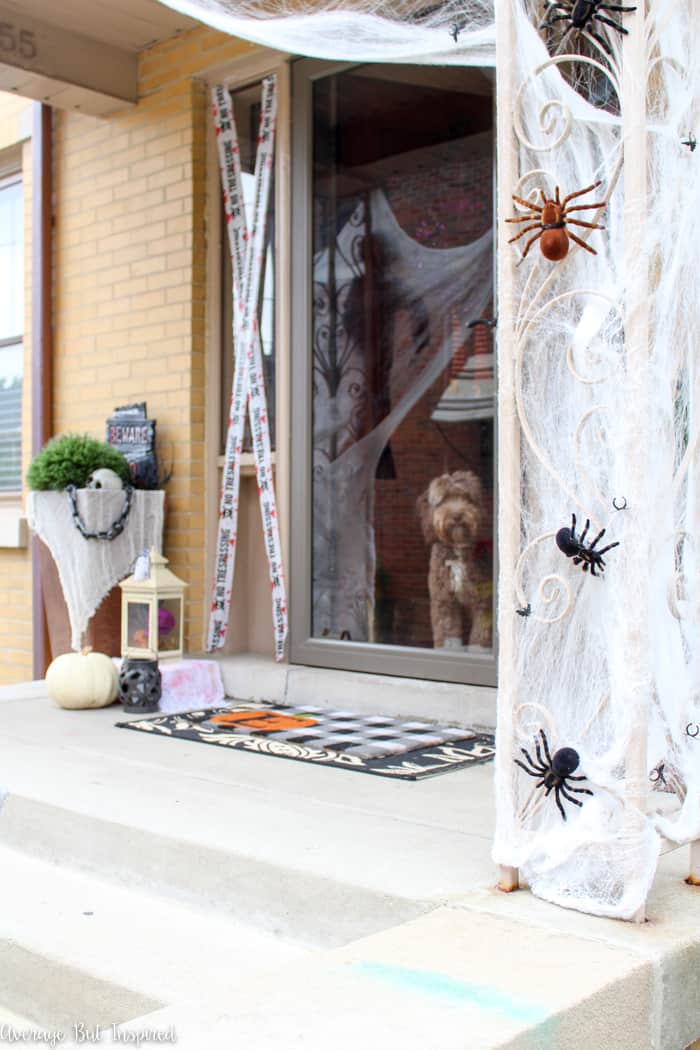 The caution tape was a big hit with my kids.  I think we bought four different types.  Currently only two are displayed on our porch (wrapped around the mum planters and along one of the sidelights), but I've been told that the others will definitely be going up for Halloween night.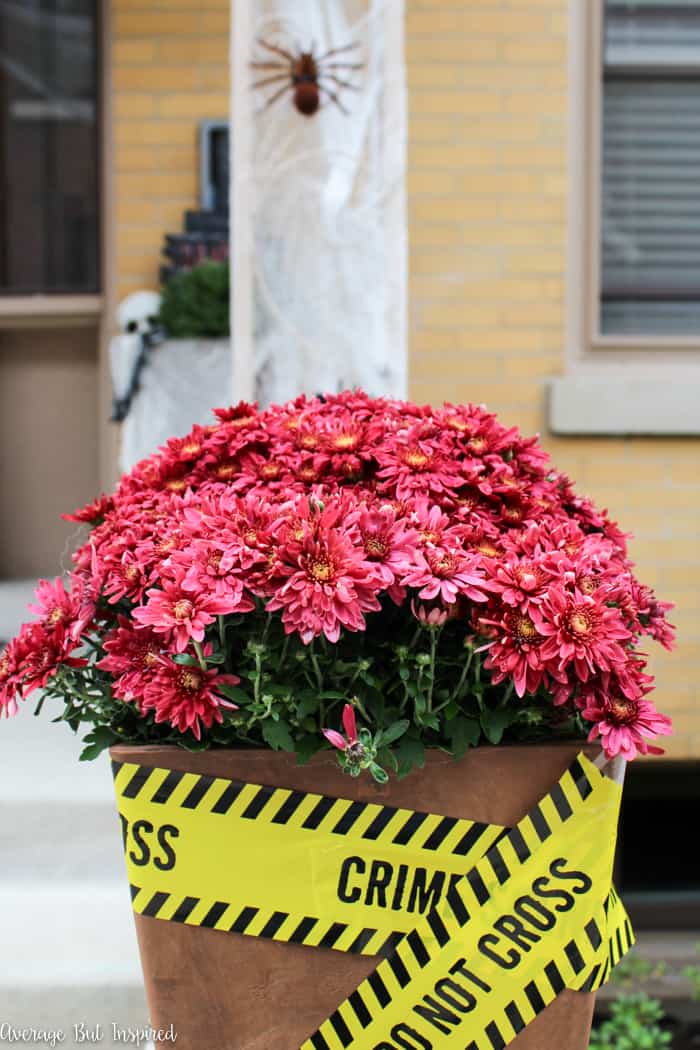 This "creepy" skeleton dude is the splurge item on the porch.  Press his hand and his eyes glow red and he says all kinds of weird stuff to you (REALLY LOUDLY).  The kids were lucky they caught me in a generous moment during one of our Home Depot trips.  🙂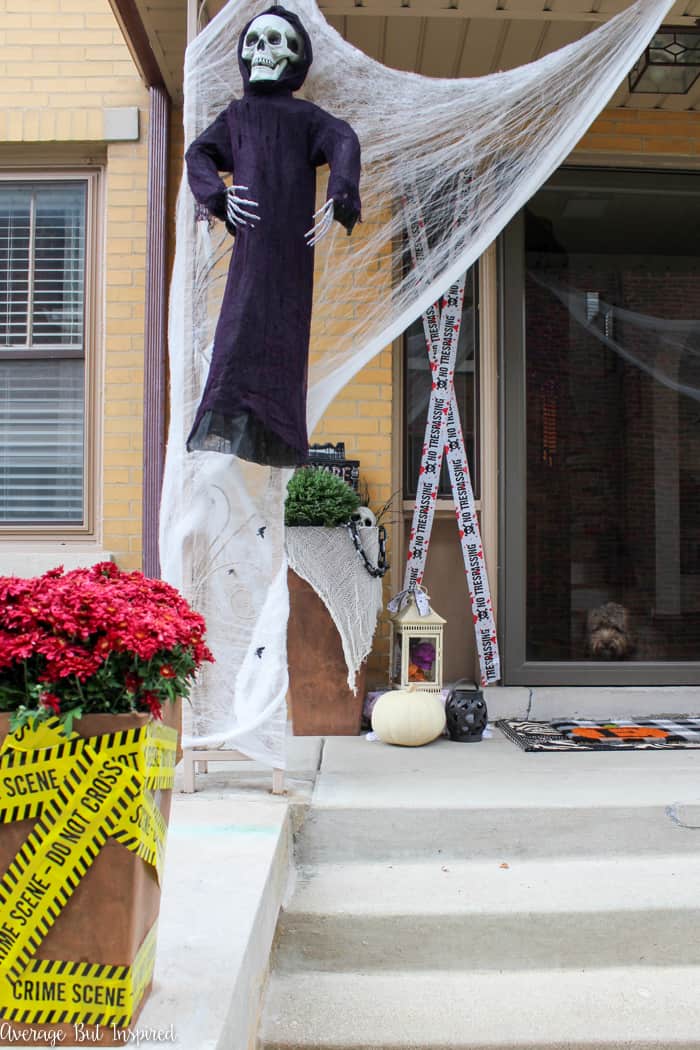 The planters are my favorite part of the porch.  They're filled with lots of random Dollar Tree finds, but it kind of works!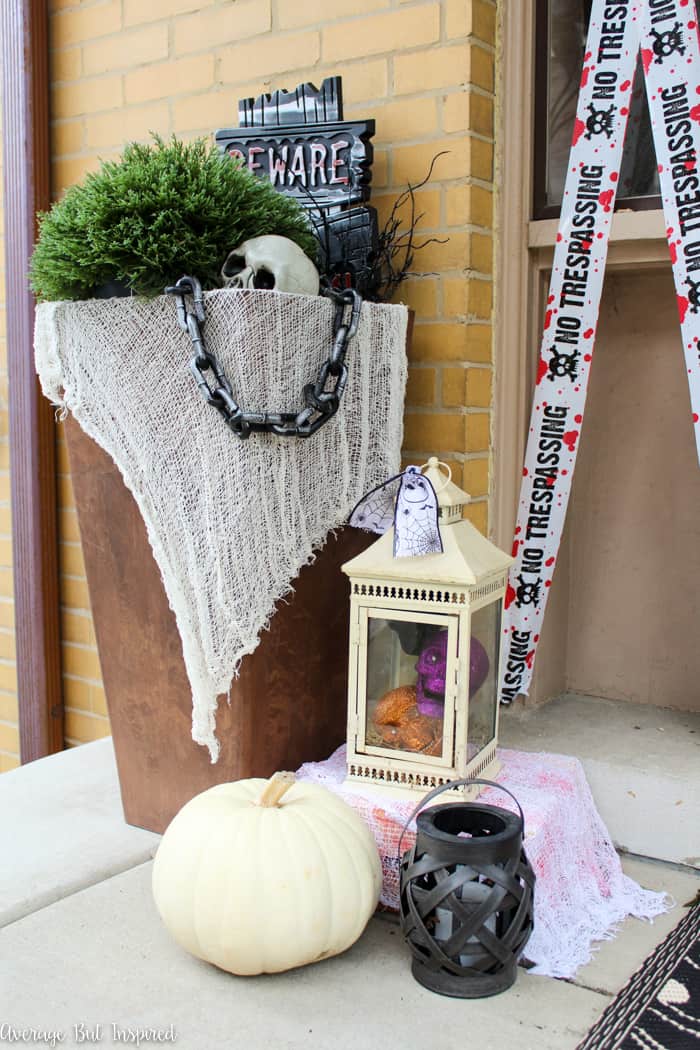 I mean, when doesn't a skull look good next to your front door?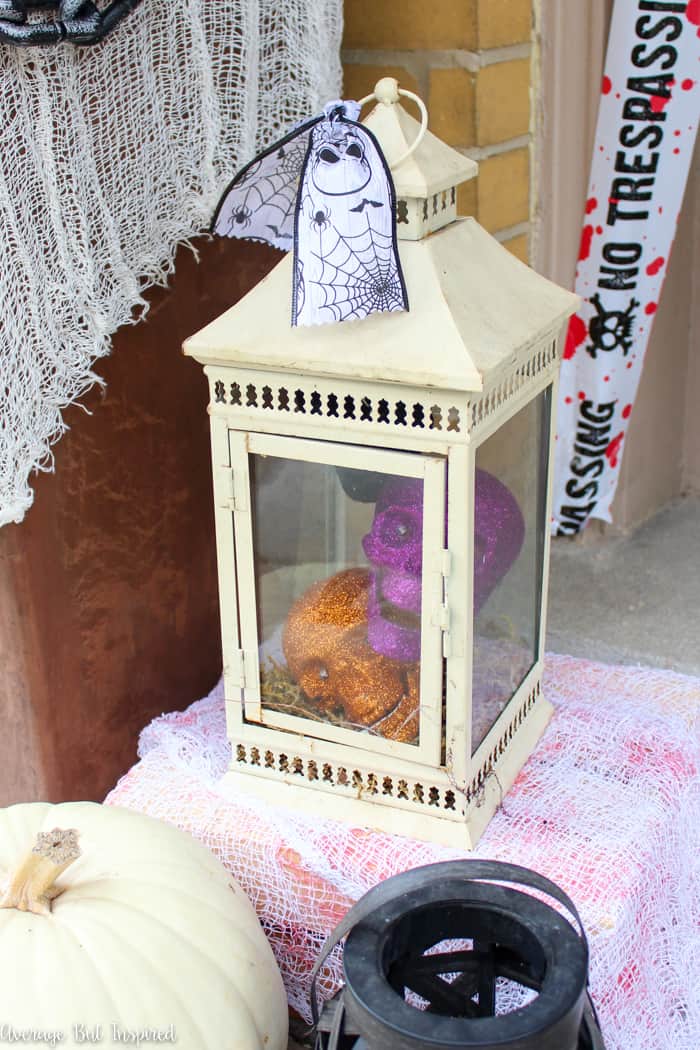 Now this doormat combo is a huge point of contention with my kids.  My mom gave me this personalized pumpkin doormat earlier this fall and I love it.  The kids say it's too cute.  They want it gone.  What do you think?  Should it stay or should it go?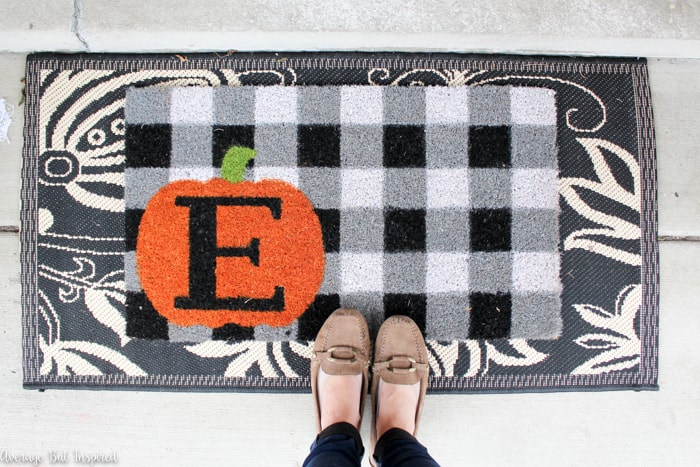 Well, that's the end of my Halloween front porch tour.  My porch is so tiny that there's not much to see!  I hope you enjoyed seeing my kids' handiwork.  Stop by on Halloween night for some candy!