My kids start summer vacation pretty soon, and while cruising Dollar Tree's aisles looking for activities to keep them busy, I picked up some baseballs. Unfortunately for my kids, I kept the baseballs and turned them into decorative vase filler balls. They're super cute and an inexpensive dollar store decor item you can make really quickly!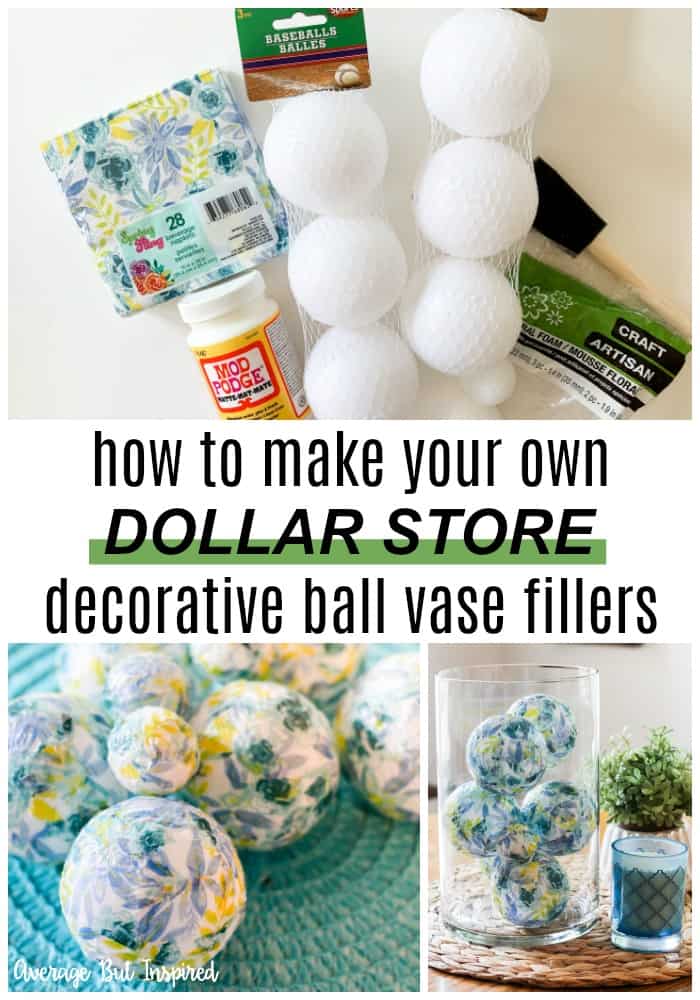 Supplies Needed to Make Decorative Vase Filler Balls
For this project, I purchased every single supply from Dollar Tree!
Plastic baseballs
Optional: floral foam ball multi-pack (I used this for smaller balls in my vase)
Decorative napkins
Mod Podge (Dollar Tree sells smaller containers of Mod Podge than the container I used, which I already had on hand)
Foam brush
Scissors
How to Make DIY Vase Filler Balls
This is a perfect project to make while watching TV because it is 100% mindless. 🙂
Begin by cutting strips of decorative paper napkins. (Check out another favorite post of mine where I used decorative napkins to create a beautiful trinket dish!)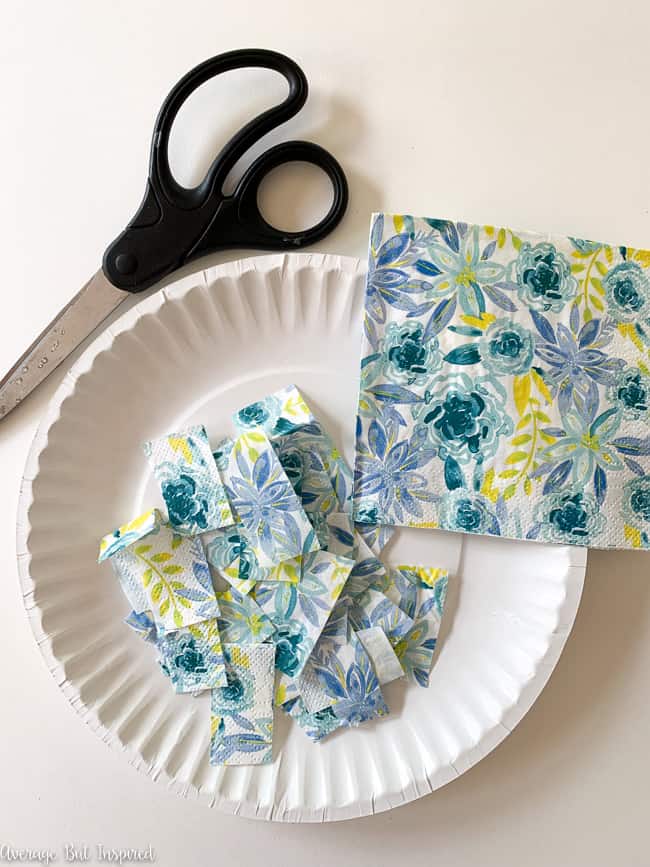 Next, spread a thin coat of Mod Podge onto part of a plastic baseball. Don't cover the whole baseball all at once or your hands will become incredibly sticky!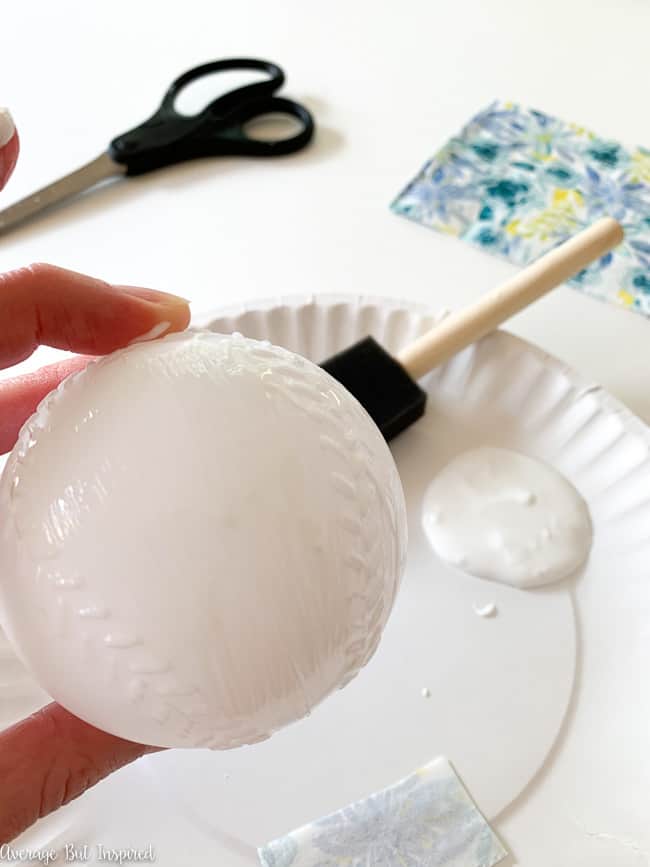 Pick up a strip of napkin press it onto the baseball.
Repeat this process of applying Mod Podge and pressing napkin strips onto the baseball until the baseball is covered. (NOTE: I removed the plain napkin liner from each strip before I applied the strips to the baseball, but that is optional. I think the napkins pieces stick better if you remove the liner.)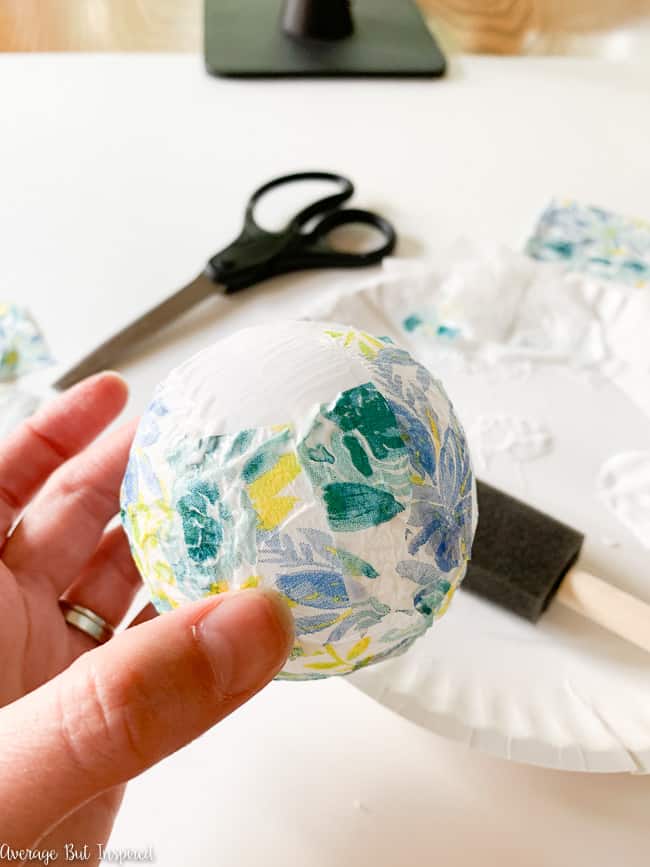 Yikes, I need a manicure . . . but getting back to the project – once the baseball is covered, set it aside to dry.
After the napkin and Mod Podge combo has dried, cover the entire baseball with a thin coat of Mod Podge to seal the vase filler ball and push down any parts of the napkins that didn't stick the first go round.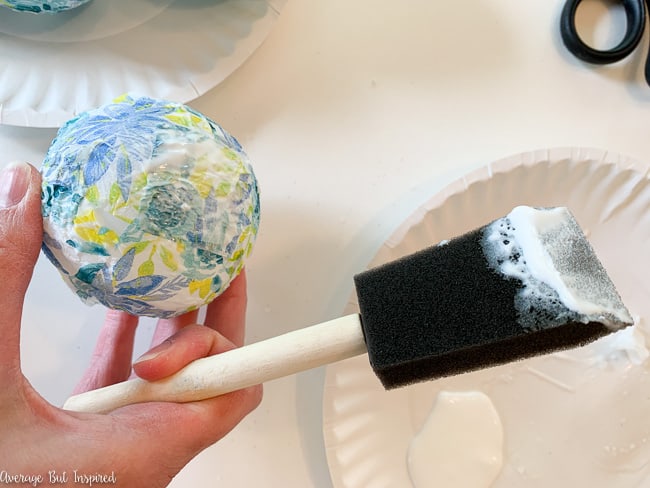 I set the decorative balls on a sheet of wax paper so that they were easier to remove once dry. A plastic trash bag would probably work well, too. Don't set them on a surface they might really stick to (like a paper plate), or you'll end up ruining your DIY vase filler balls!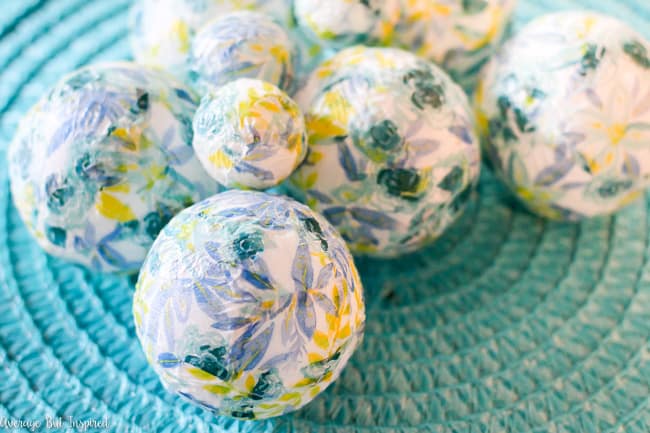 These decorative balls are an awesome DIY vase filler, and they look great in a pretty bowl, too!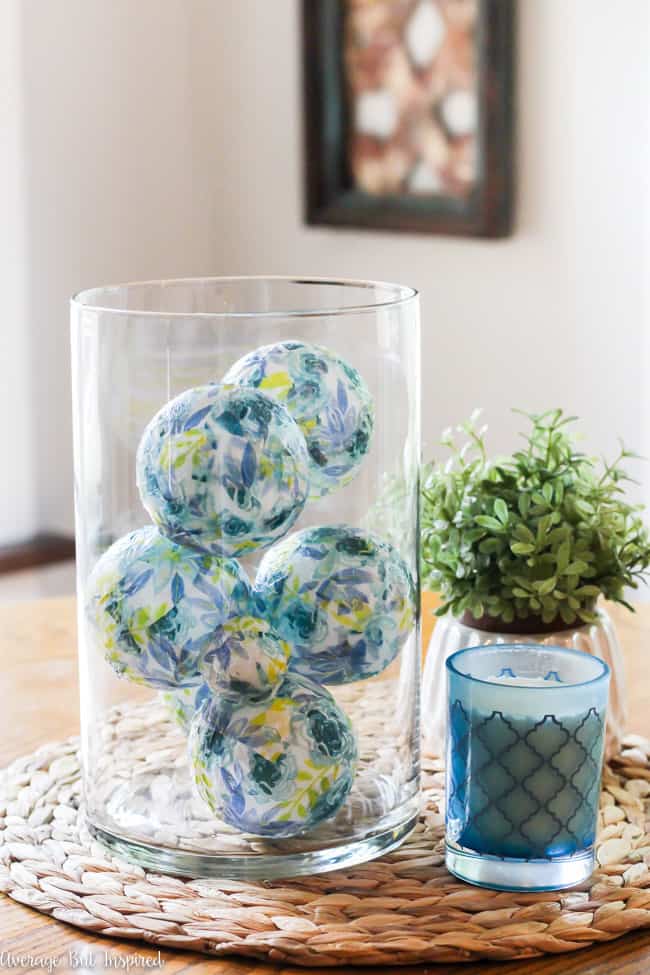 I plan to put them in a lantern on my patio once it stops raining here.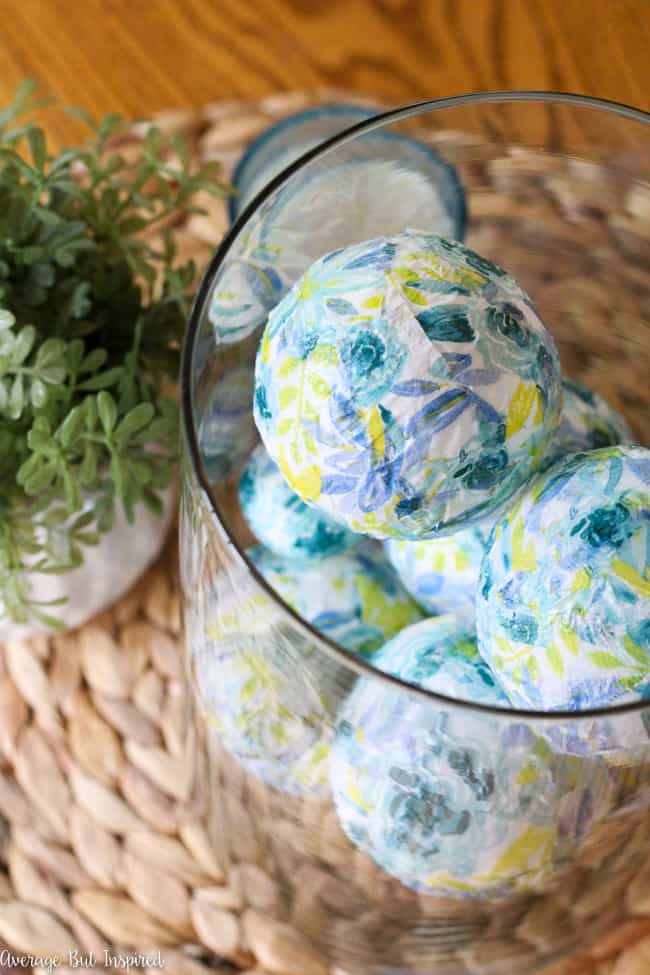 I've seen similar vase filler balls at my favorite stores starting at $10 – this set cost $3 (because I already had the Mod Podge and foam brush).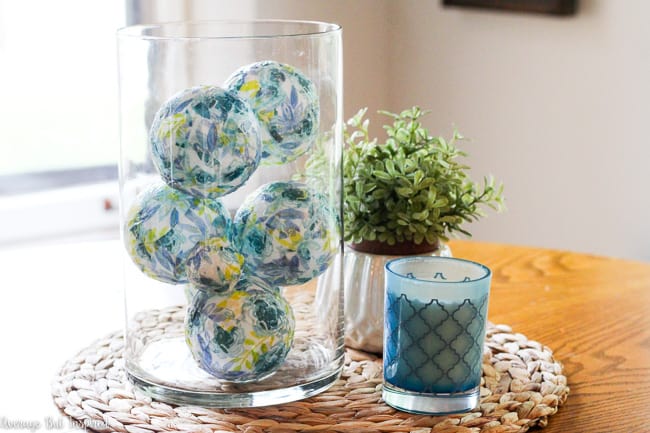 I love it when I get the look for less, and I guess I can use my savings to get my kids some baseballs they can actually play with. 🙂
-Bre