Before we know it, summer will be here!  I, for one, cannot wait for warmer weather and lots of sunshine!  The coming change of season also has me thinking of summer-inspired decor, like accents with a coastal touch.
One of my favorite coastal looks is sea glass.  But because I live nowhere near an ocean (and would likely only find garbage in the rivers and lakes nearby), there's no naturally-made sea glass available for me to find and use in my home.  Womp womp.  Undeterred by my lack of sea glass sources, however, I decided to make my own sea glass look with paint!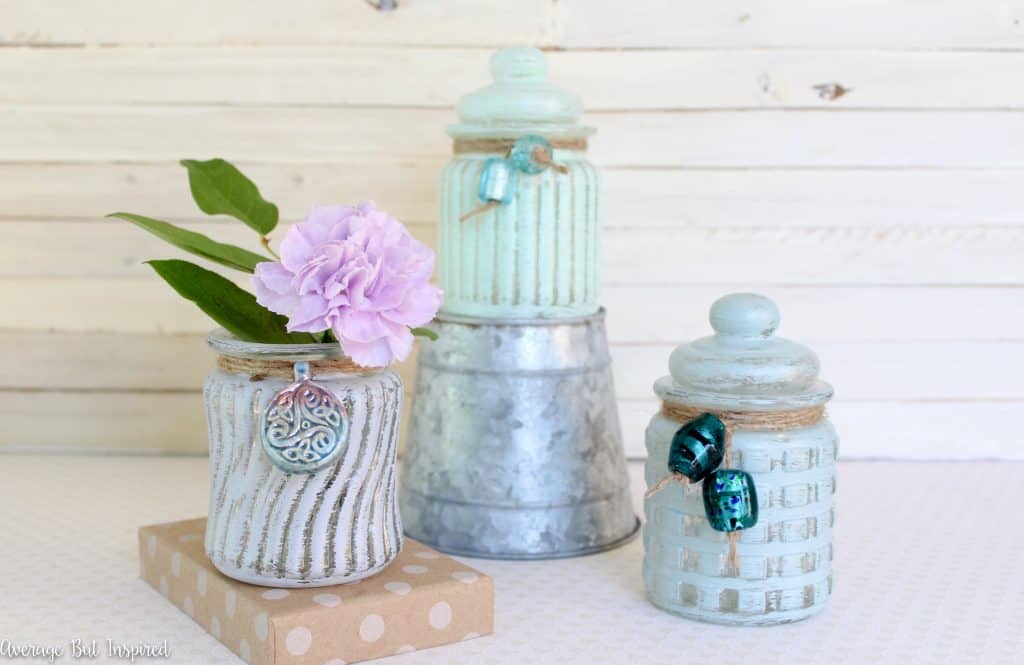 It's obviously not the real thing, but these cheap glass jars from Dollar Tree look pretty coastal to me since they got their sea glass makeover.  They'll do!
Supplies Needed for a Sea Glass Look with Paint
Some of these links are affiliate links.  To read my full disclosure policy, please click here.
How to Get a Sea Glass Look With Paint
First off, find some glass jars or glass objects that you want to try this on.  I bought my glass jars at Dollar Tree.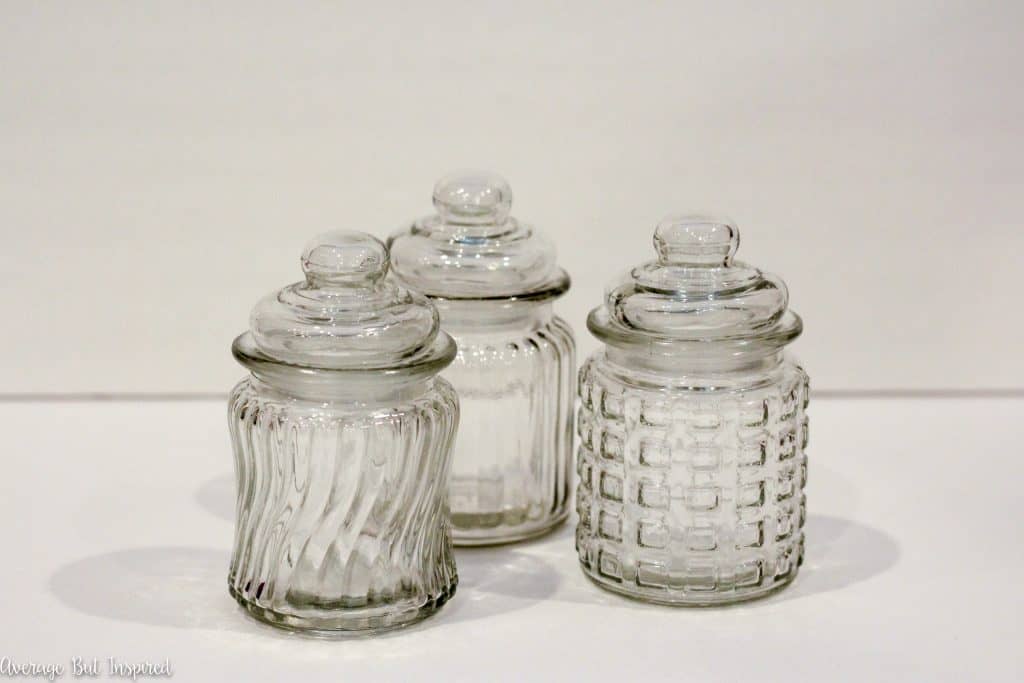 Wash the glass and dry thoroughly.  Then, apply chalky finish paint to the outside of your jars or other glass objects.  I used a really thin coat and left some of the glass underneath showing, but you could definitely do a solid coat!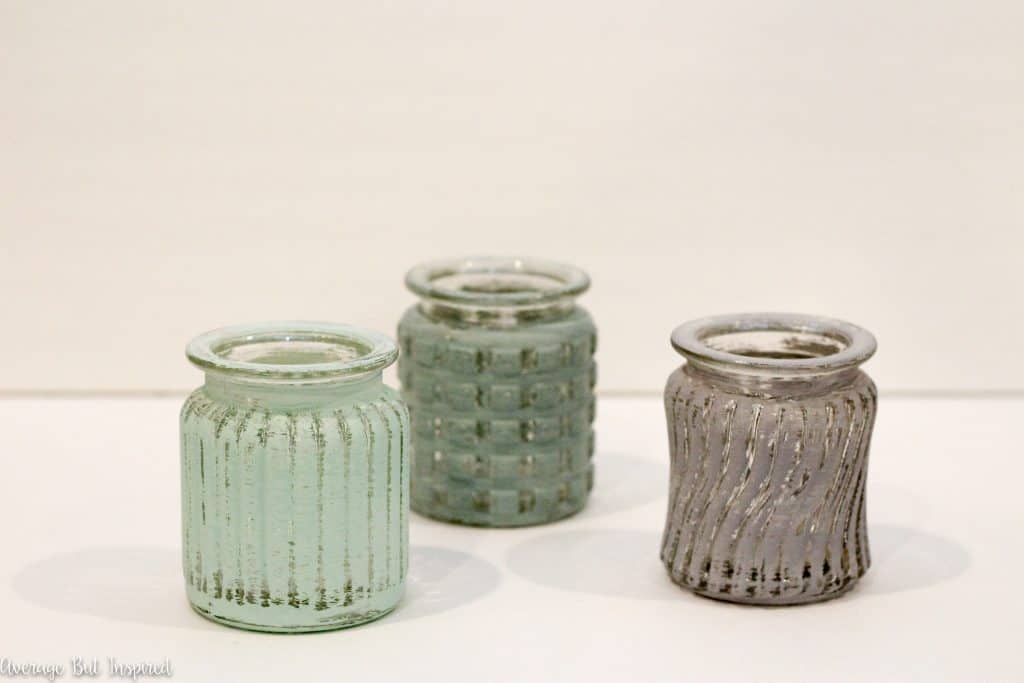 After the paint is totally dry, wipe on the Pearl Wax with a lint-free cloth.  I let the wax dry for about 25 minutes and then buffed each of the jars.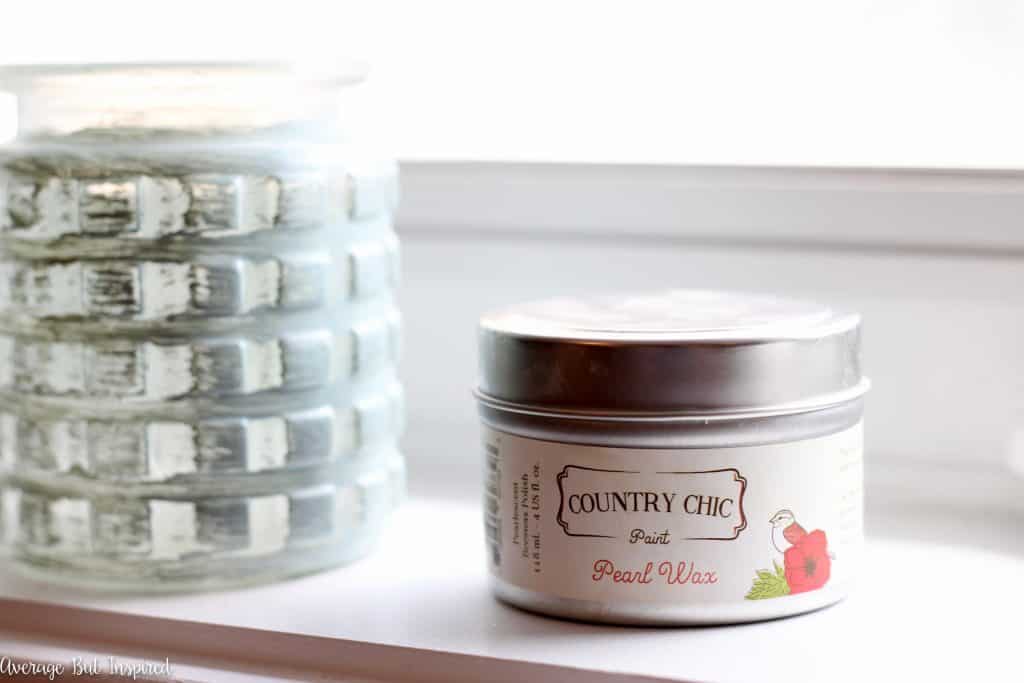 The Pearl Wax gave the glass a gorgeous and subtle iridescence.  I just LOVE it!  To make my jars look even more coastal, I tied twine around each of them and added some sea glass looking beads around the fronts.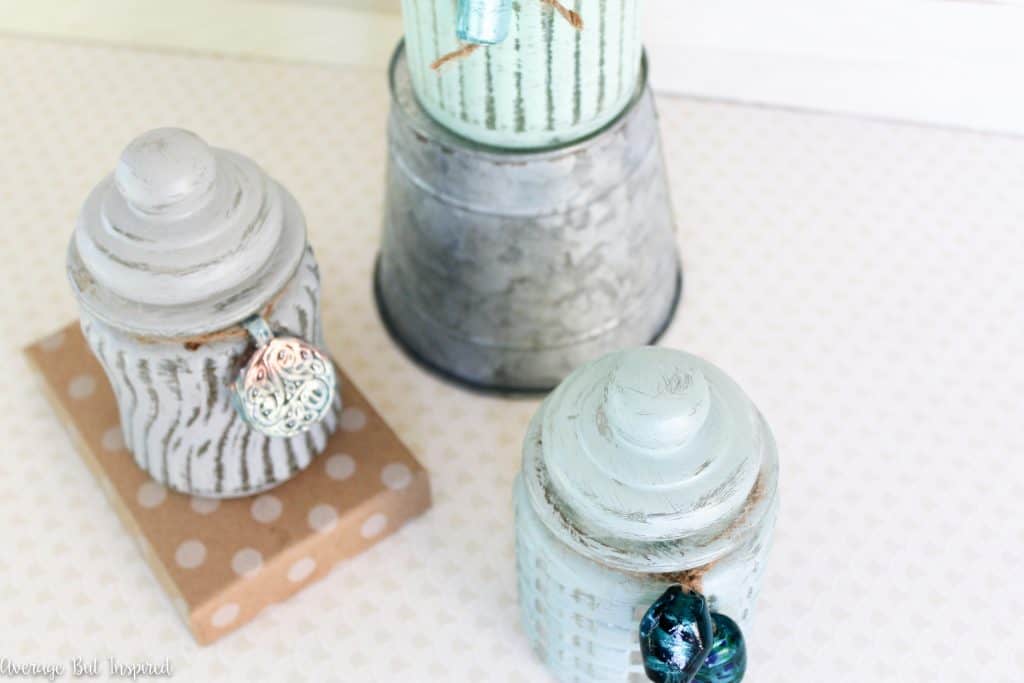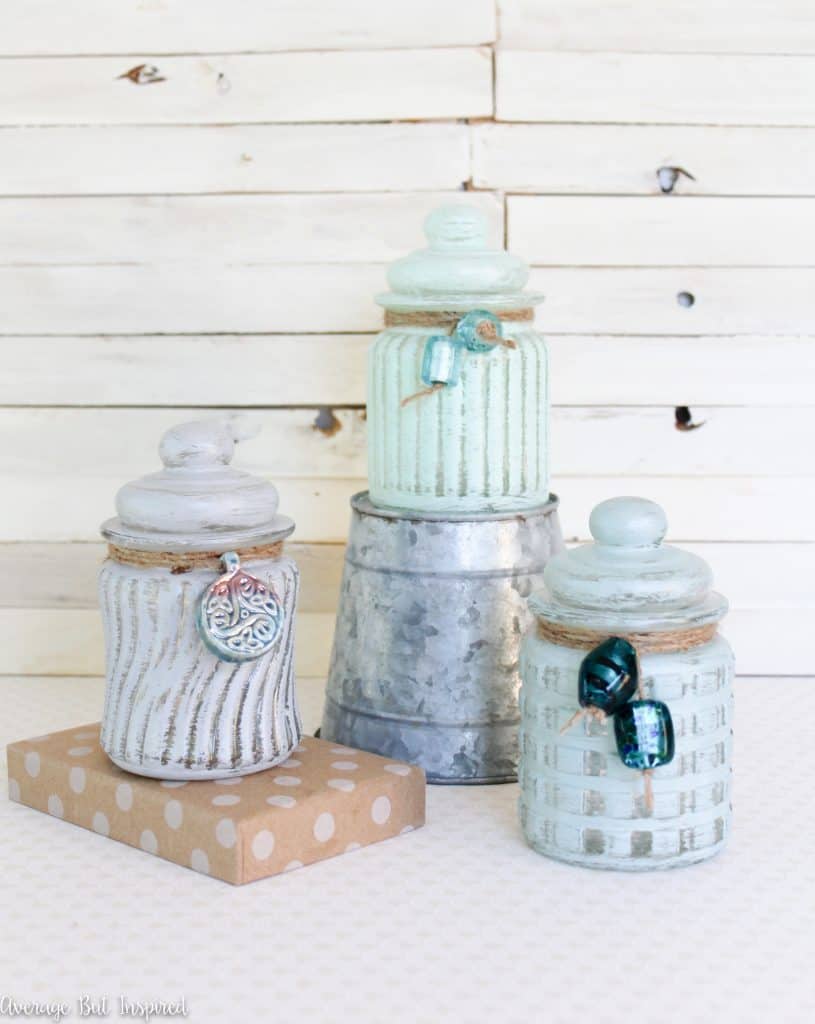 Even my husband noticed these cute little jars (and he usually never notices my projects – unless they're big ones).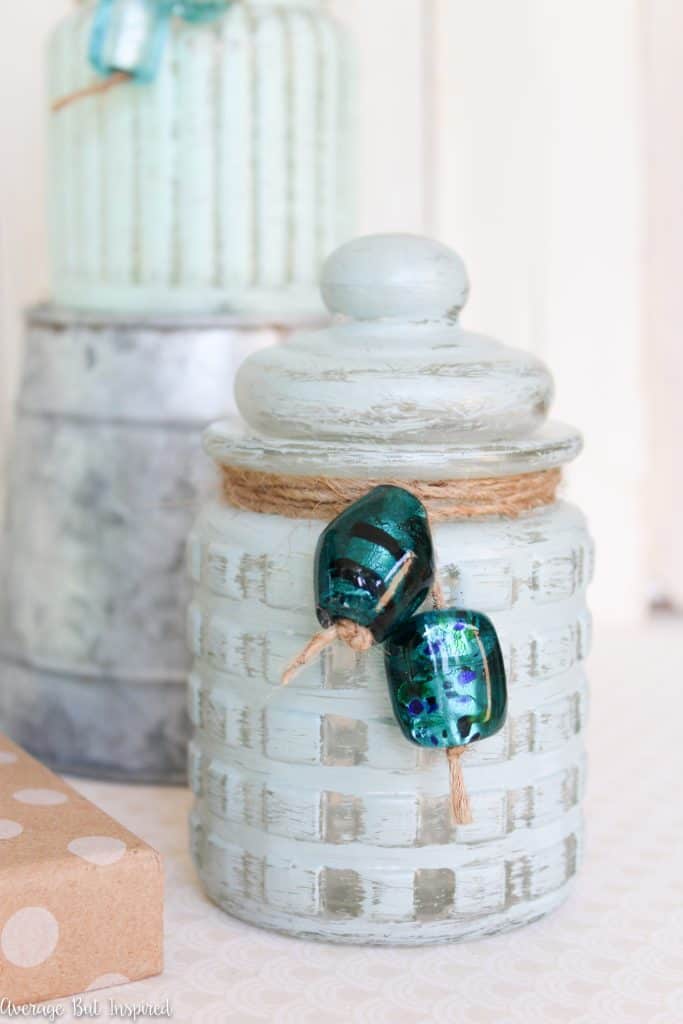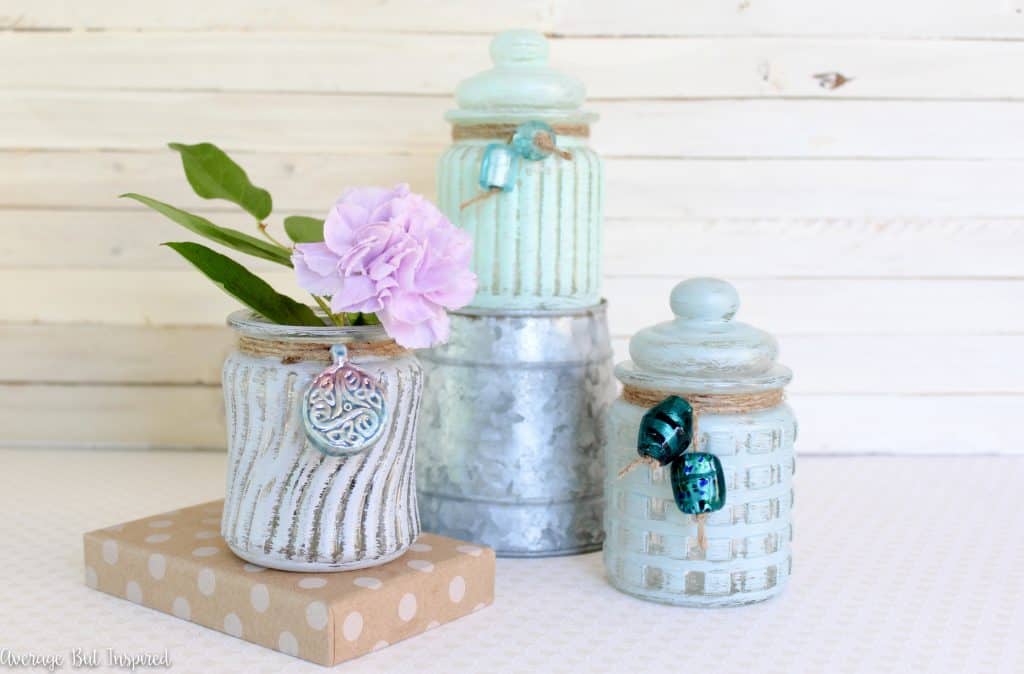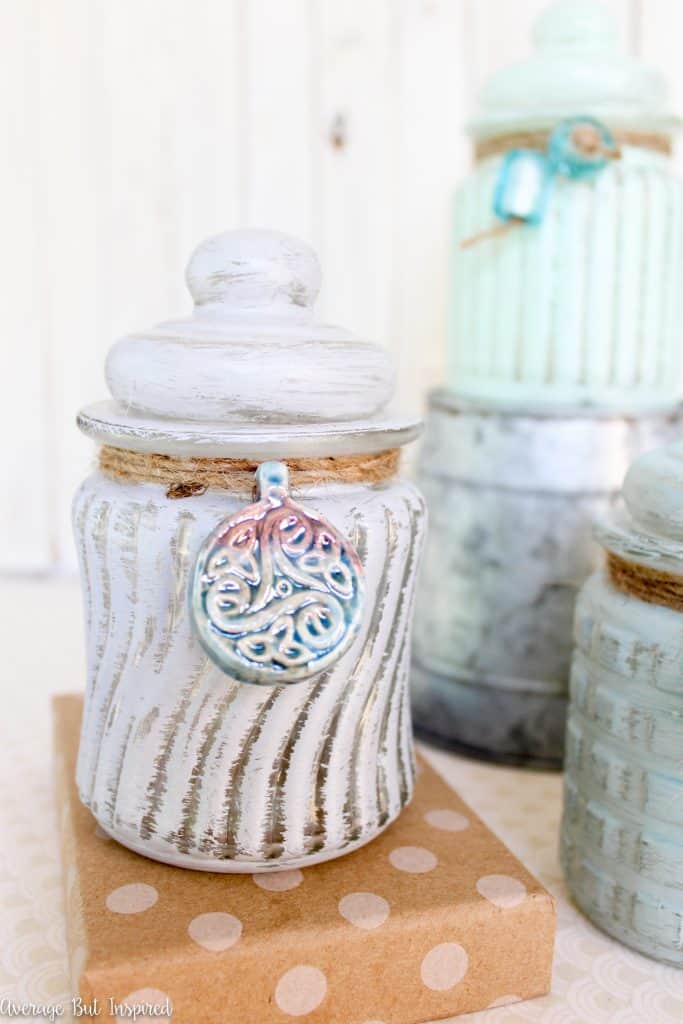 Since the paint is on the outside of the jars, they can still be used to hold things like flowers or food.  I've painted jars before but always painted the insides, which made them not as useable as these.  Bonus!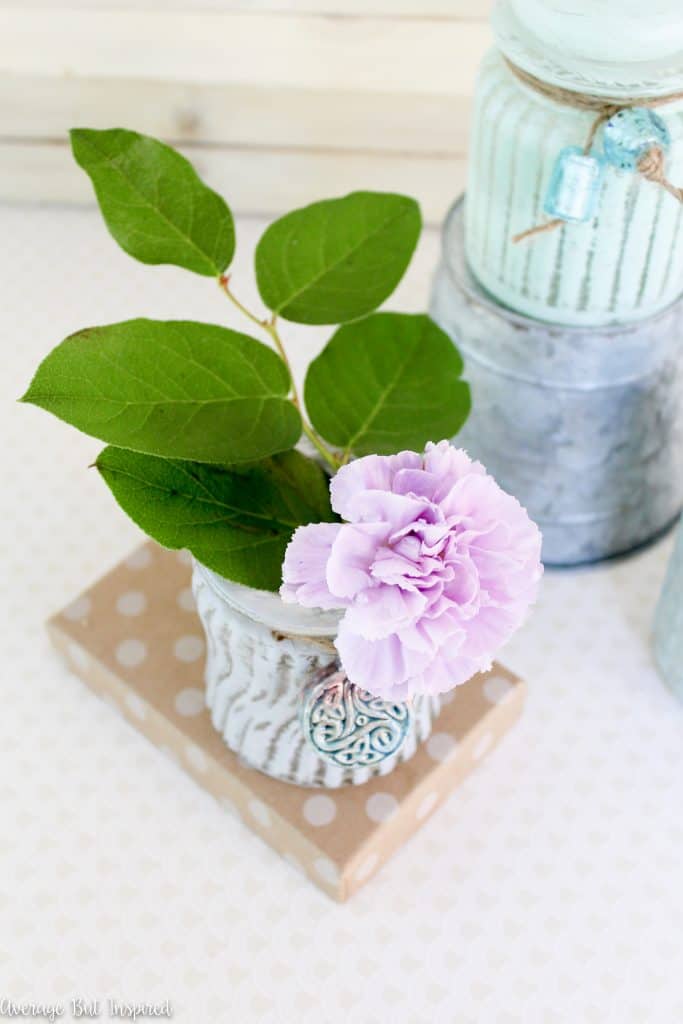 See how easy it is to get a sea glass look with paint?  If you liked this project, please "Pin It" so you will remember to make your own sea glass later on!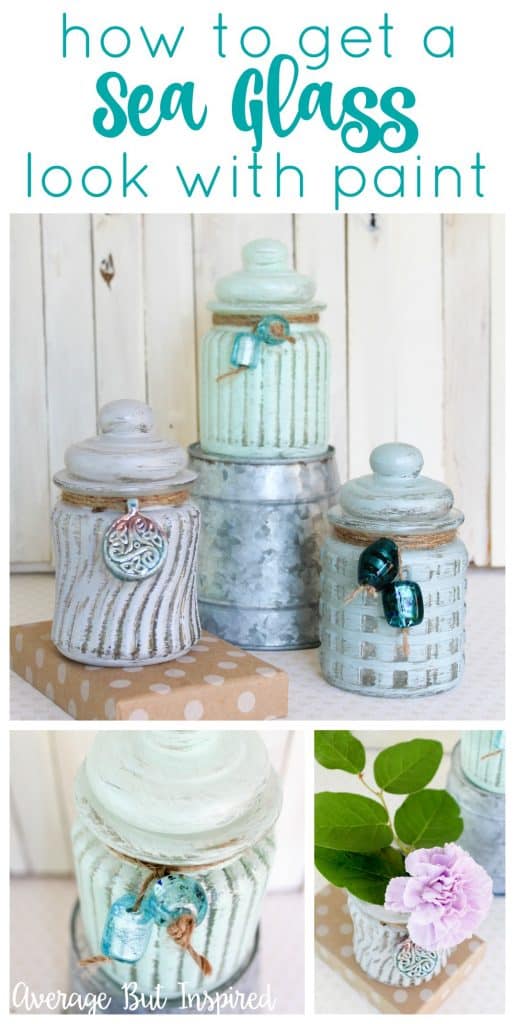 Well, that's it for now.  "Sea" ya later!  (Ha!  Hilarious, right?)
-Bre
I Have a Feeling You Might Like These Glitter Glazed Glass Jars, Too!