Paper mache boxes are a craft store staple. I see them all the time yet I never buy them – mainly because I never know what to do with them. But last week my kids and I took a field trip to Hobby Lobby (it was a field trip because it was SO FAR AWAY), and three paper mache heart boxes found their way into my shopping cart (thanks, kids).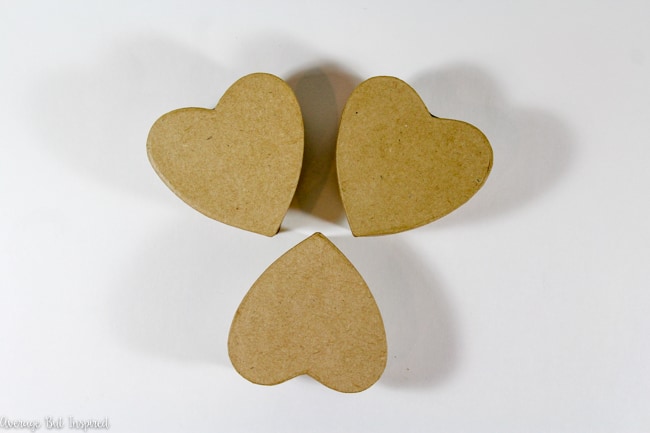 They're pretty cute so I decided to embellish them a bit and make them look a little more festive for Valentine's Day. With some hot glue, paint, and scrapbook paper, I gave them a total facelift!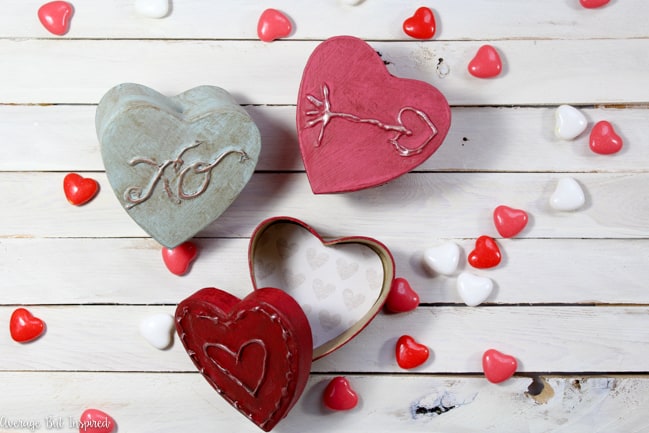 Now they're cute little containers perfect for giving to anyone sweet!
Supplies Needed to Make Paper Mache Heart Boxes
Some of these links are affiliate links, which means I earn a small commission at no added cost to you if you purchase through them. To read my full disclosure policy, please click here.
Acrylic paint or chalk paint in colors of your choice
Paintbrush
Pencil
Paper towel
Scrapbook paper
Scissors
Directions for How to Make Paper Mache Heart Boxes
These paper mache boxes are so simple to make! I started by drawing designs on the box tops with a pencil.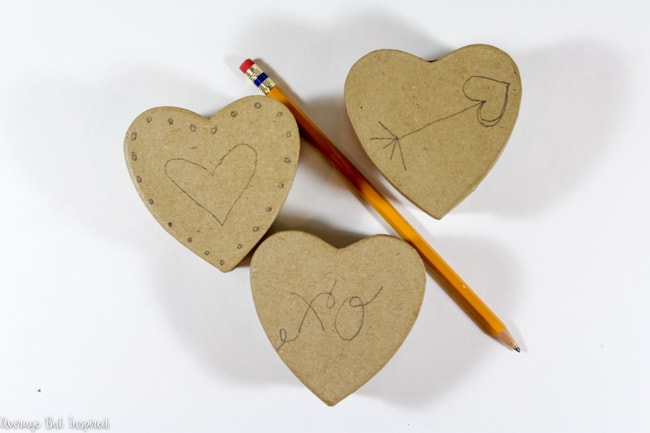 Next, I fired up the trusty old glue gun and covered those designs in glue. This was a little tricky because, as you know, hot glue gets all stringy. It was a difficult to get the designs not to look like one big connected heap of hot glue, but by working slowly it went okay.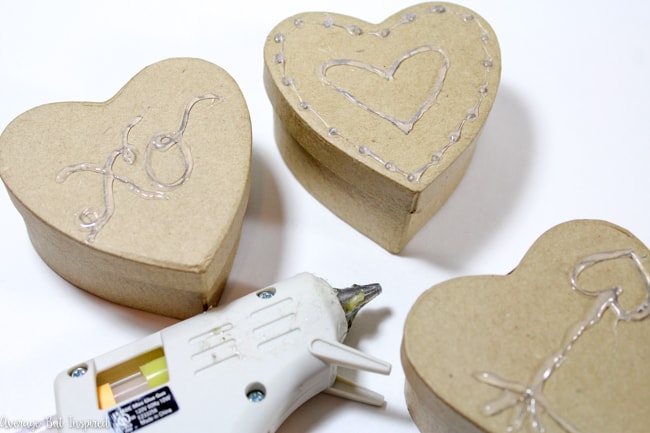 After the hot glue completely hardened, I painted each of the boxes with chalky finish paint.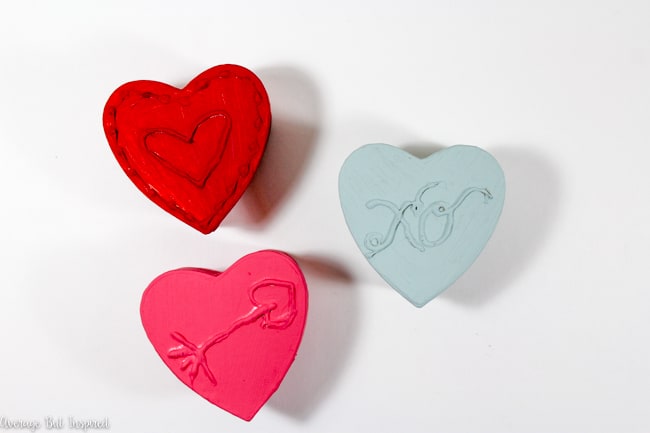 They looked pretty basic though, and the designs did not really show up all that well, so I took some dark brown wax and brushed it all over. I made sure to brush it on roughly and really focus on the hot glue designs to add some dimension to the boxes. This also muted the colors, which I was happy about!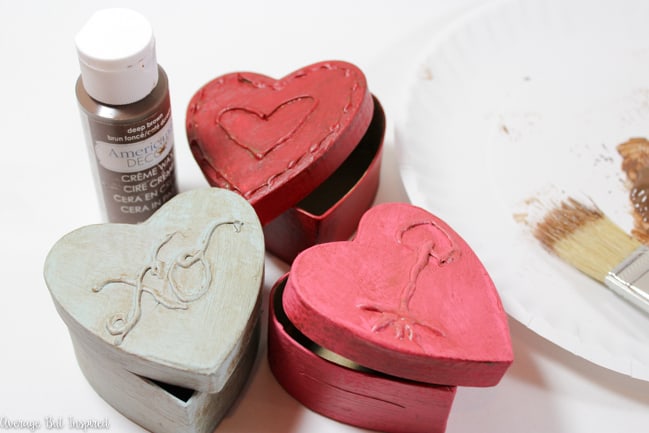 Finally, I decided to really make the hot glue designs pop by highlighting them with metallic wax! I rubbed a little on a paper towel and passed over the designs. This really helped them stand out!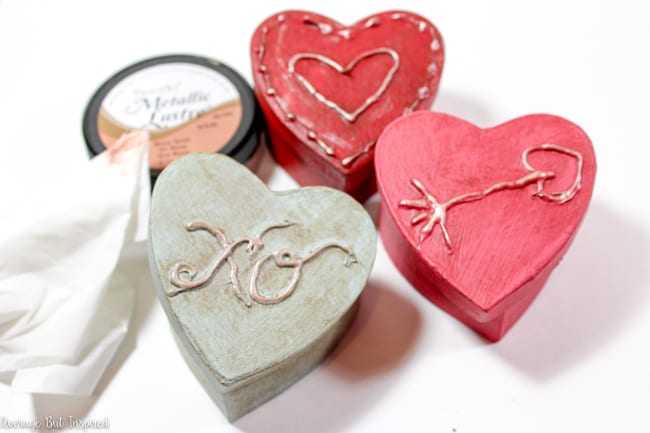 Finally, I traced the bottom of each heart onto some cute scrapbook paper. I cut the hearts out and laid them inside of each box. This way there's a cute little surprise inside each box when it's opened.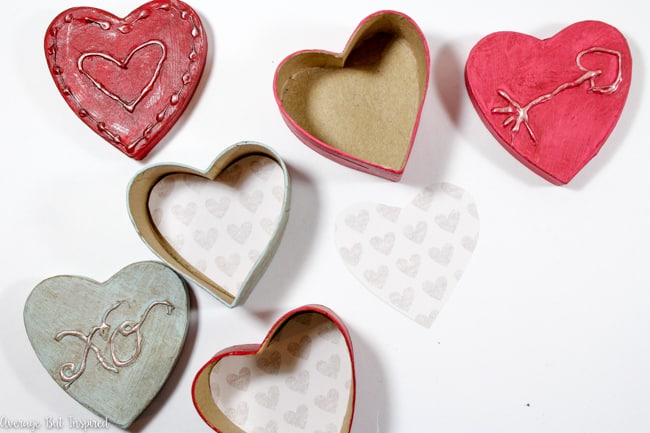 Fill these babies with some candy and you've got a cute little gift for someone special!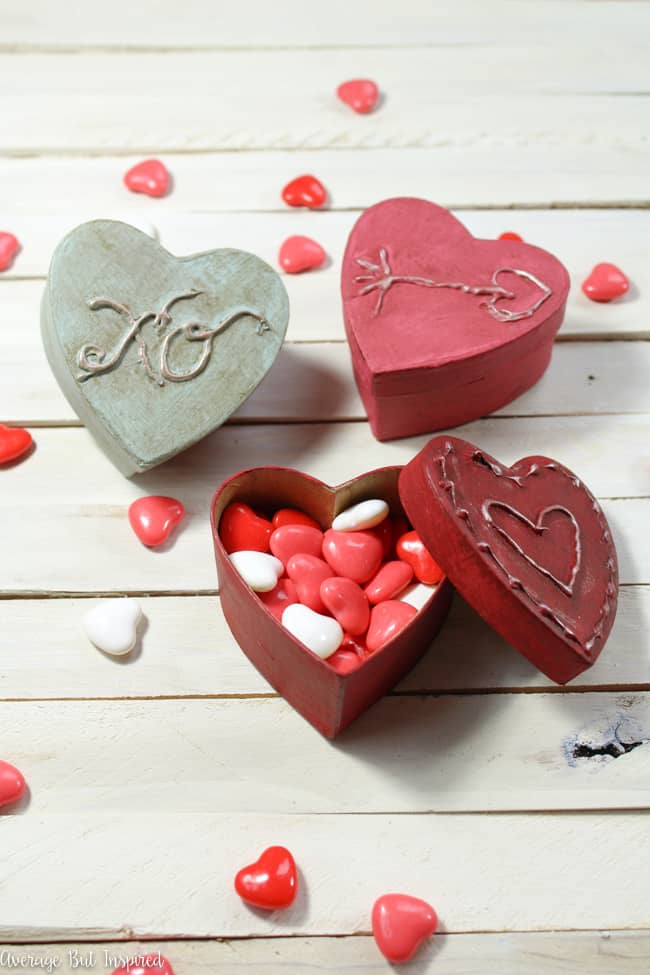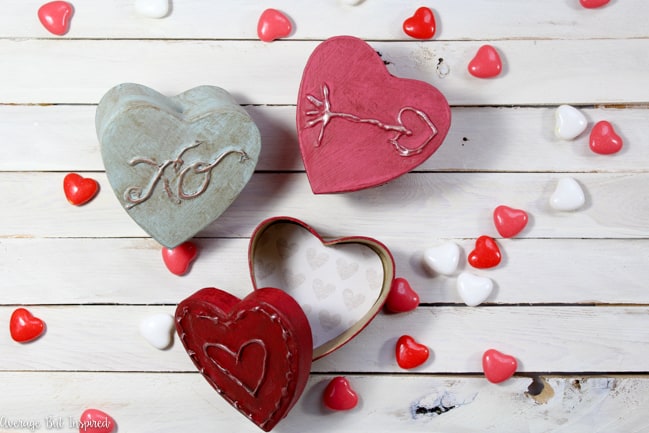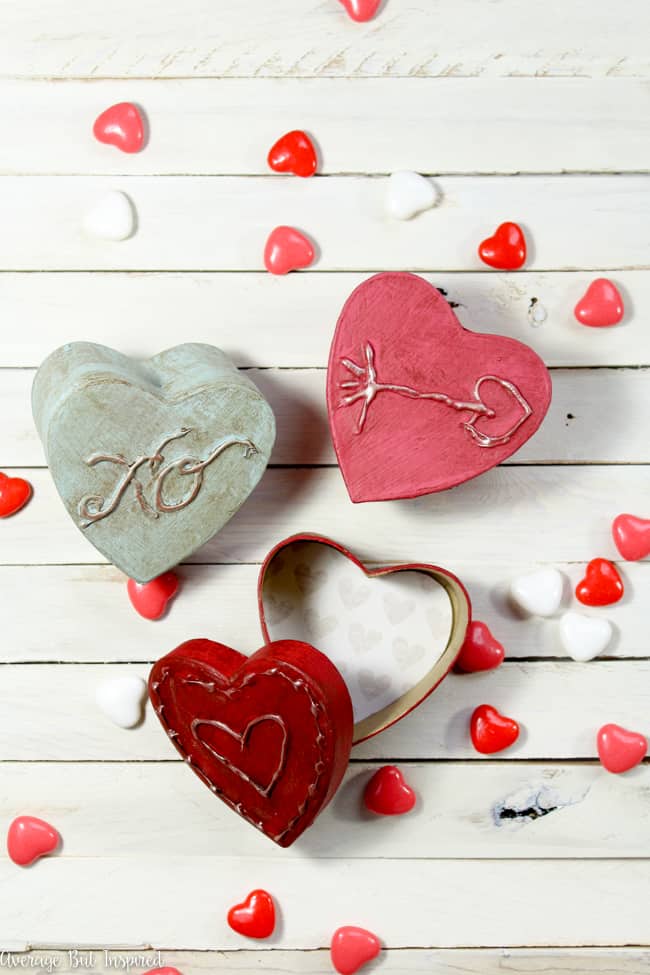 I saw some paper mache heart boxes just like these in the Dollar Spot at Target, too, so keep your eyes out for them! The possibilities are endless for how to decorate these, but I do really like the vintage look mine have!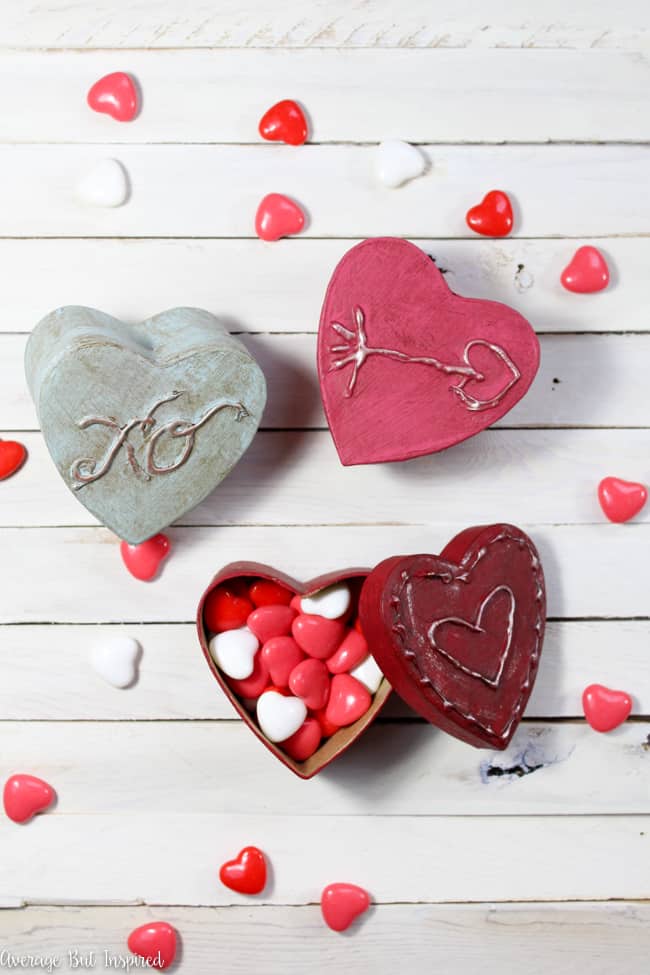 Well now I need to go eat some of these candy hearts from the photos. It's the right thing to do . . . I wouldn't want my kids' teeth to rot from eating them.
-Bre
You May Also Like This Valentine's Day Post!