Hey guys!  I've decided to try something new for this post.  Instead of teaching you how to make a super cute Paper Heart Garland for Valentine's Day or party decor through the usual photos and text you're used to seeing here, I tried my hand at making a video to show you how to do this project!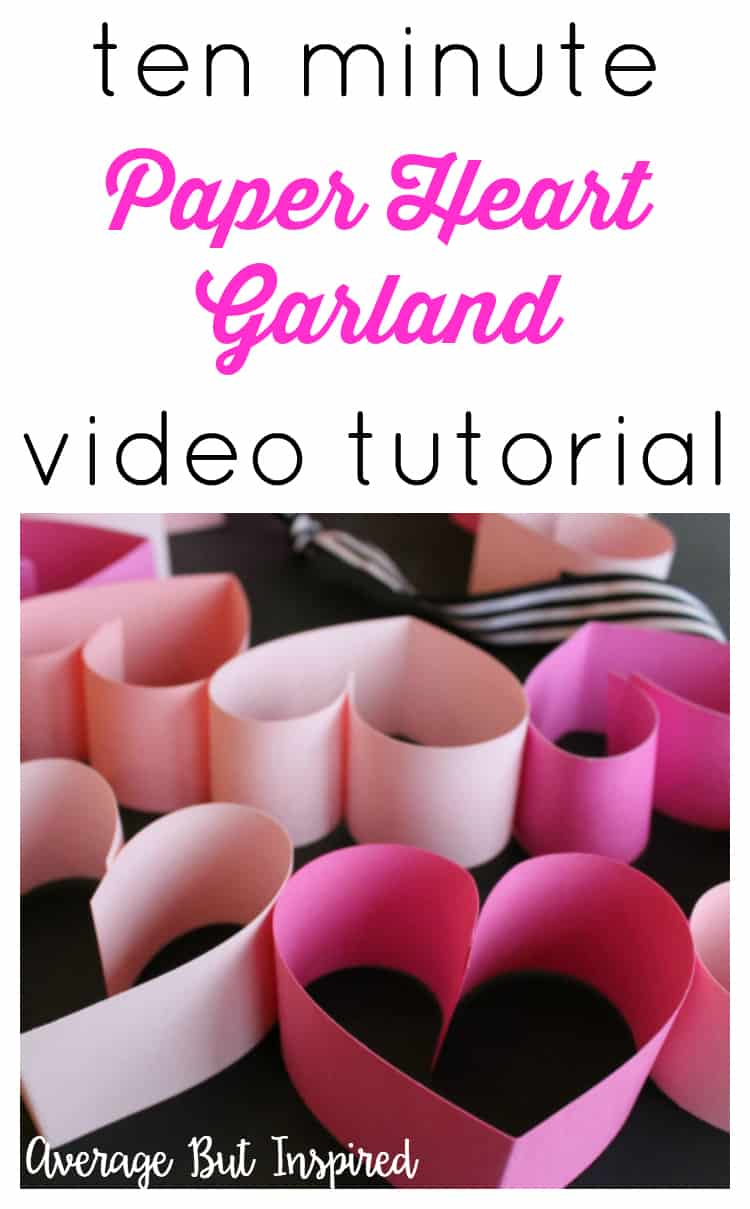 Now listen, the video is NOT professional quality.  I did the best I could with the skills and equipment I have so far, but there's definitely room for improvement!  That being said, I'm excited to share this with you and see what you think!
You'll find a supply list in the video and complete instructions.  Make sure your volume is on so you can hear the instructions!
I hope you like it and find ten minutes to make your own Paper Heart Garland!  Please PIN this post so others can see this easy project, too!  And, if you're so inclined, subscribe to my new YouTube channel so you can see more videos (that will hopefully get better with time)!

Let me know what you think, and thanks for watching!
Bre
You May Also Like This Valentine's Day Project!