I hope you all will forgive me for posting about Christmas before Thanksgiving, but listen . . . if you're going to do any Christmas crafts, now's the time to get started! So here we go – my first Christmas-related post of the season . . . and it's a cute one! Run over to Dollar Tree to pick up the essential supplies for this project and get to work making a beautiful Dollar Store Christmas Cloche for your Christmas decor!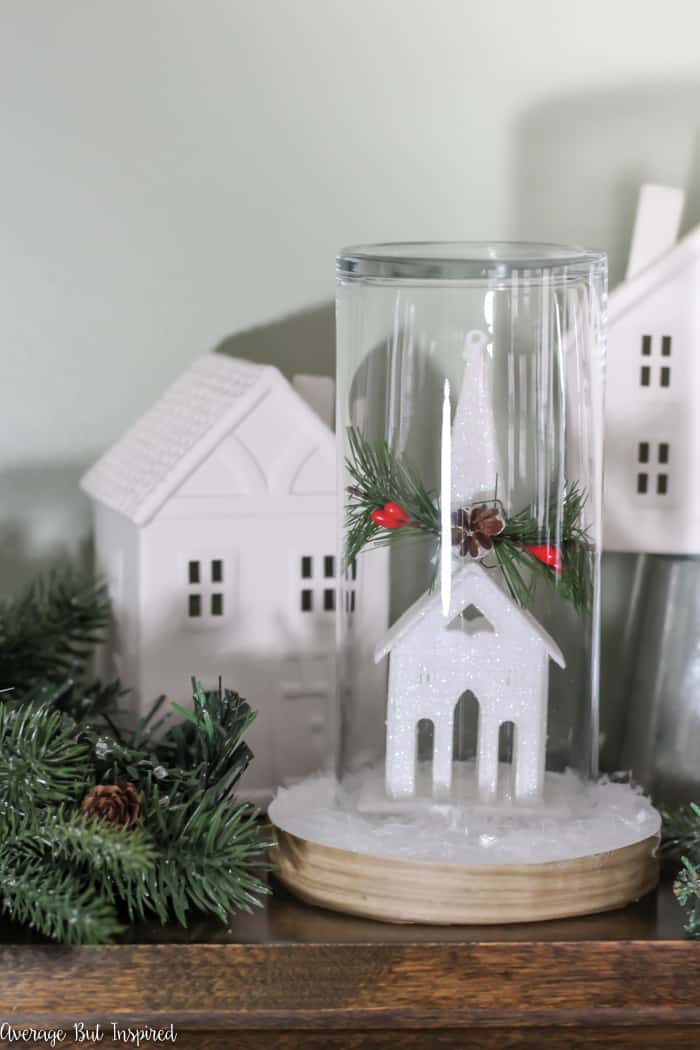 Christmas cloches filled with holiday miniatures have been a Pinterest staple for years, but this simple version is probably the most budget-friendly one around!
Supplies Needed to Make a Dollar Store Christmas Cloche
Some of these are affiliate links. To read my full disclosure policy, please click here.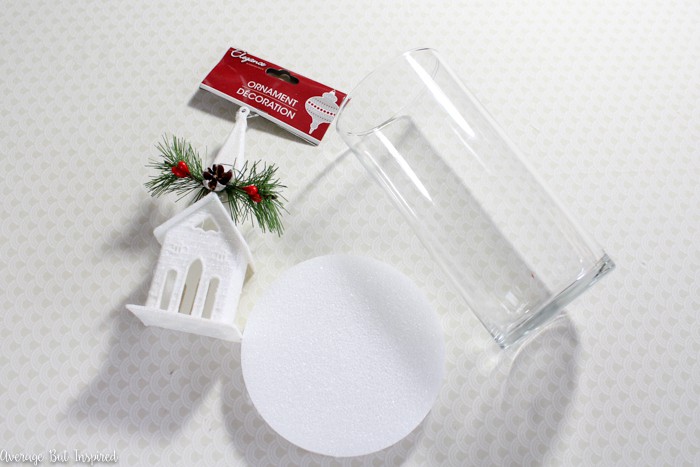 How to Make a Dollar Store Christmas Cloche
Guys, this project will take you all of ten minutes to make. TEN MINUTES! I promise. I whipped this up right before I had to go volunteer at my kids' school library (I'm getting real friendly with the Dewey Decimal System, friends!) – easiest project ever!
Begin by spraying one side of the foam disc with spray adhesive.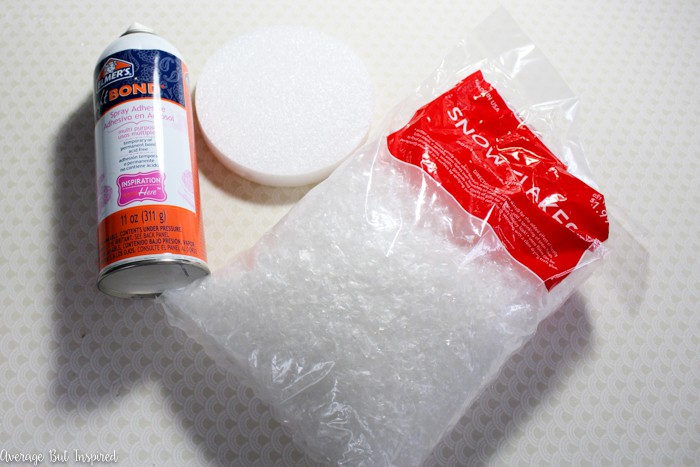 Then press some fake snow onto the disc.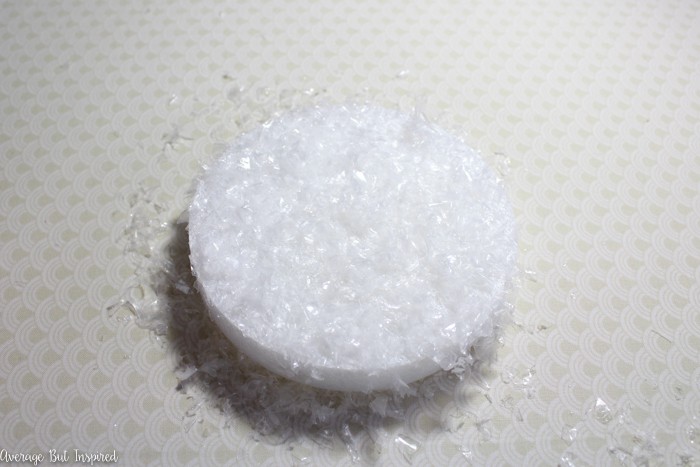 Next, cut two strips of 12″ woodgrain scrapbook paper to be a little wider than the edge of your disc. (If you happen to have woodgrain paper that is longer than traditional 12″ scrapbook paper, you may only need to cut one strip of paper.)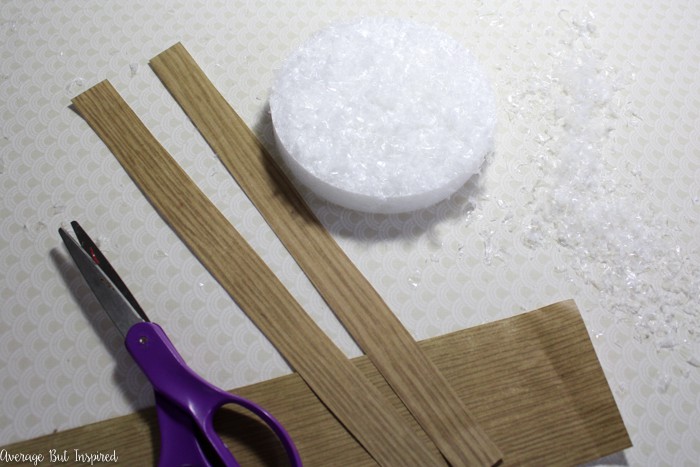 Fire up that hot glue gun and wrap the woodgrain paper around the edge of the foam disc. Make the top edge of the paper flush with the edge of the foam disc that has the fake snow on it. Then flip the disc over and trim the excess scrapbook paper from around the bottom edge of the foam disc.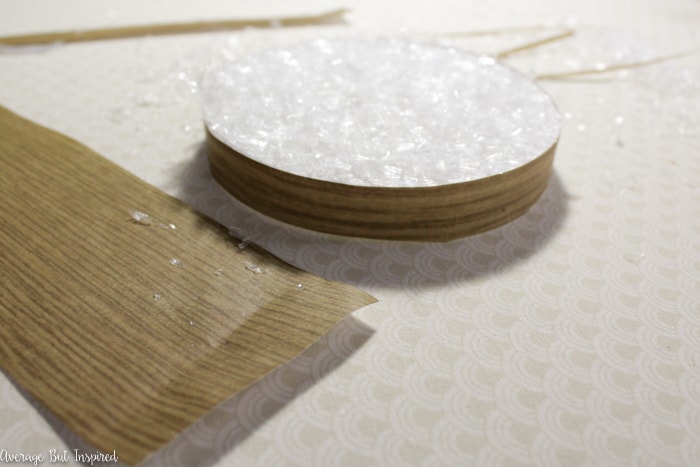 Hot glue the church ornament to the foam disc (snowy side), and place the cylinder vase on top. That's all you need to make a cute Christmas Cloche for your holiday decor!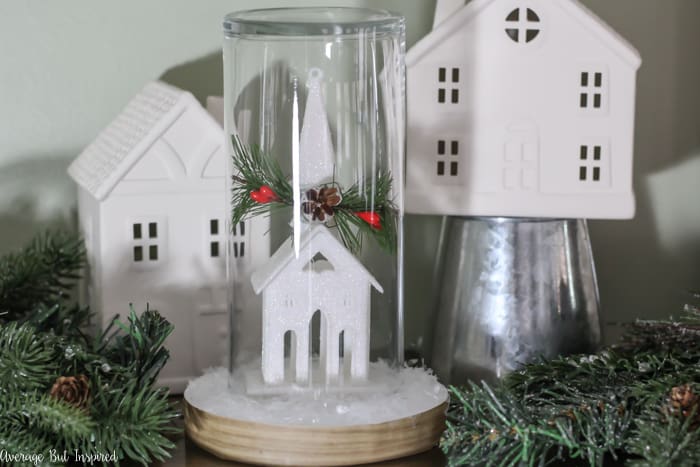 I paired my cloche with these adorable ceramic houses that I found in Bullseye's Playground at Target. They don't have them on their website, but here's a link to similar ones on Amazon!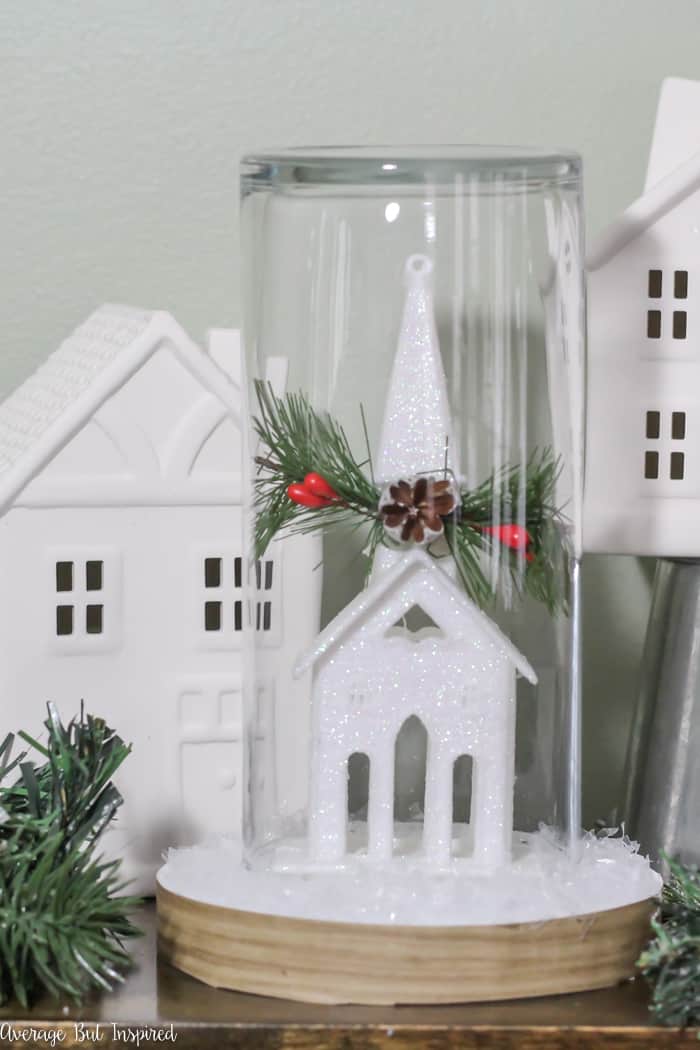 I just love the simplicity of these little houses. (My kids asked me 89348 times if they could paint them. NO. No, you may not paint my little white houses!)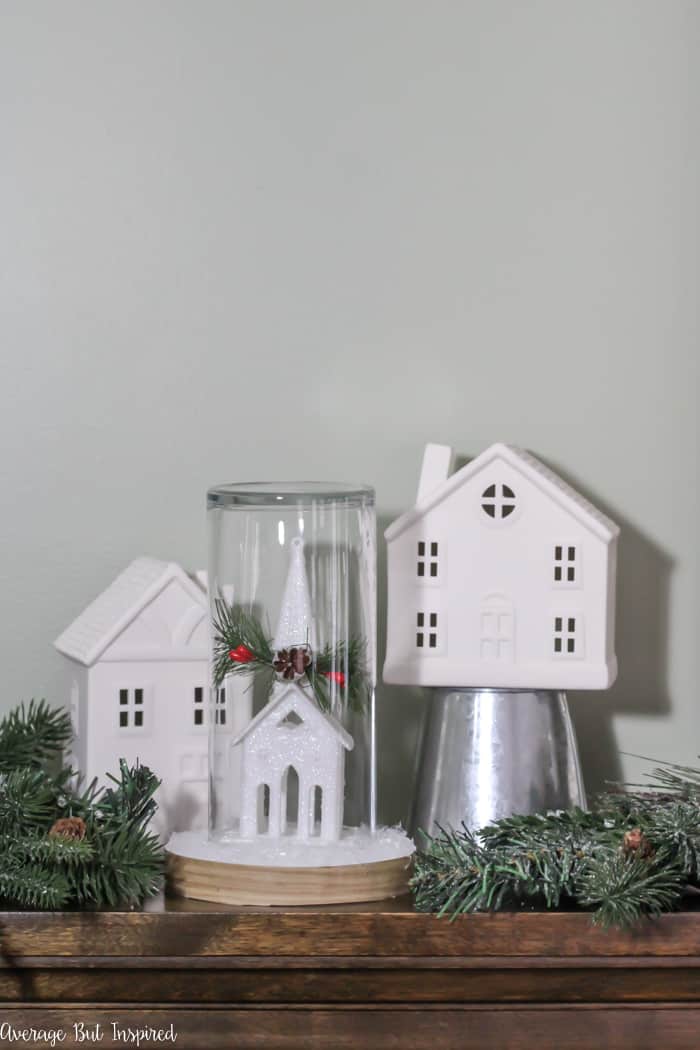 This simple look is perfect for Christmas decor, or to be left out all winter. Make sure to "pin it" so you'll remember to make this for your seasonal decor!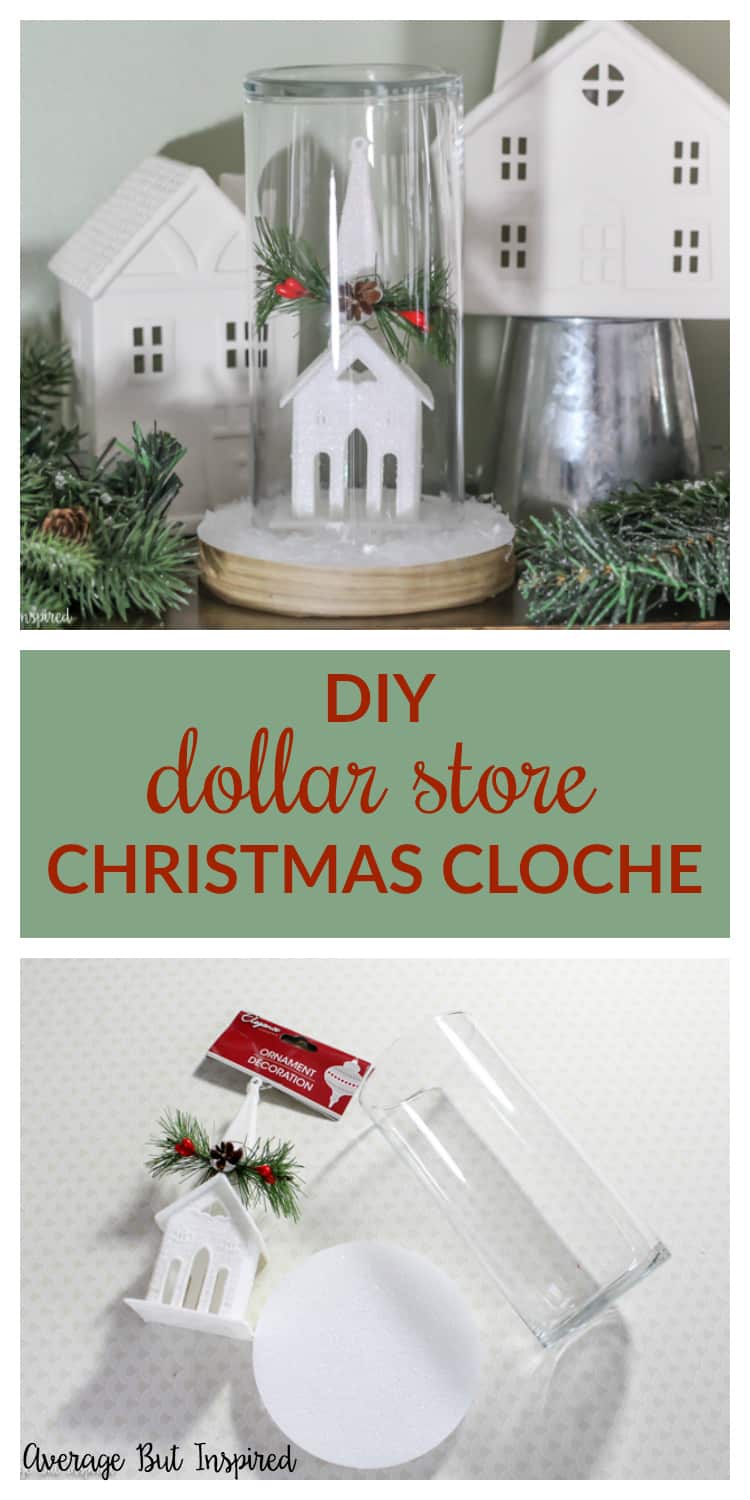 -Bre
Looking for DIY Gift Ideas? I Think You'll Like This Post!