You know the old saying "when life hands you lemons, make lemonade?"  Well I've got a new twist on that for you and it goes like this: "when your neighbor hands you leftover tile samples, make Christmas ornaments."
Over the summer, my neighbor brought me many different marble tile samples that he didn't need anymore, because he and his wife figured I'd find some use for them.  (I think they've seen enough of my weekend projects in the garage to know that I never turn down good materials! (Let's be honest – I never turn down any materials – good or bad.))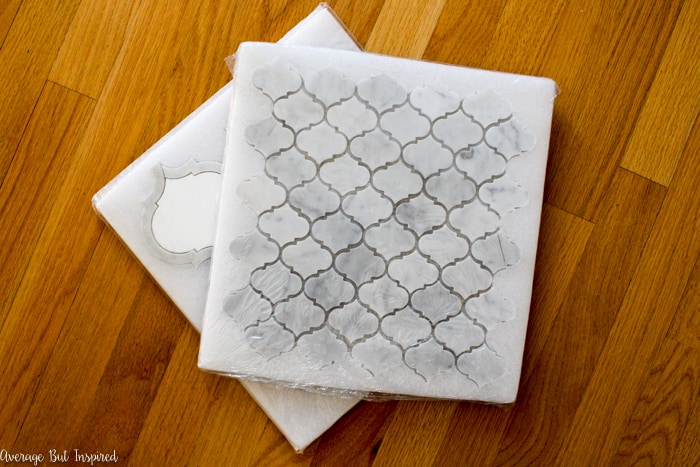 So anyway, the tile samples sat in various places in my house since that time, just collecting dust, until this past Sunday.  My seven-year-old daughter was having a tough day and was sulking in her bedroom.  I had had enough of that doom and gloom, so I snatched her out of there and told her we were making a craft project together.  I had nothing planned, but when I spotted those tile samples on my desk, I knew we needed to turn them into ornaments.
We gathered multi-surface acrylic paints in various colors (primarily metallics, glitters, and pink (yes, pink.  She's seven, after all.), and Christmas-themed and letter rubber stamps, and we set off to work!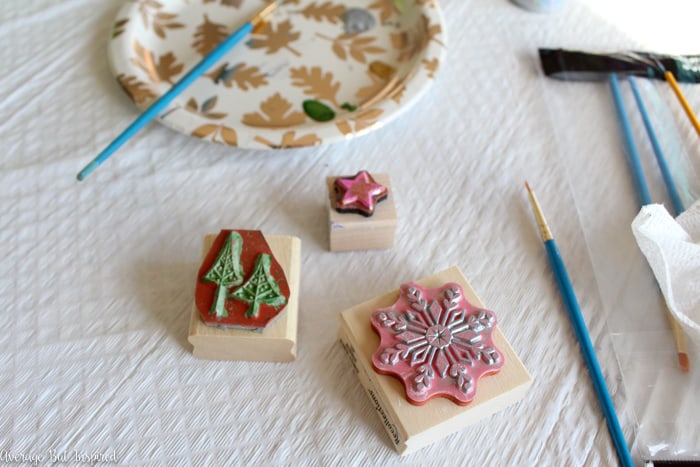 We applied thin layers of paint to the rubber stamps and gently pressed them onto the tiles, fixing mistakes as we went along (trust me, there were lots of those!).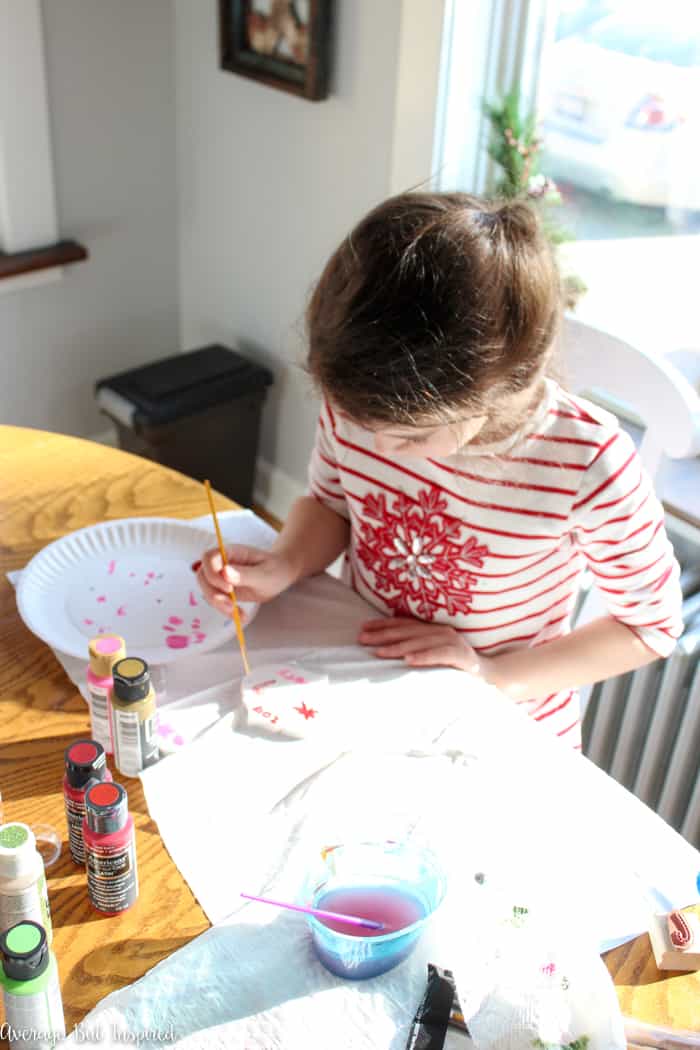 She worked on making ornaments for her friends, while I played along.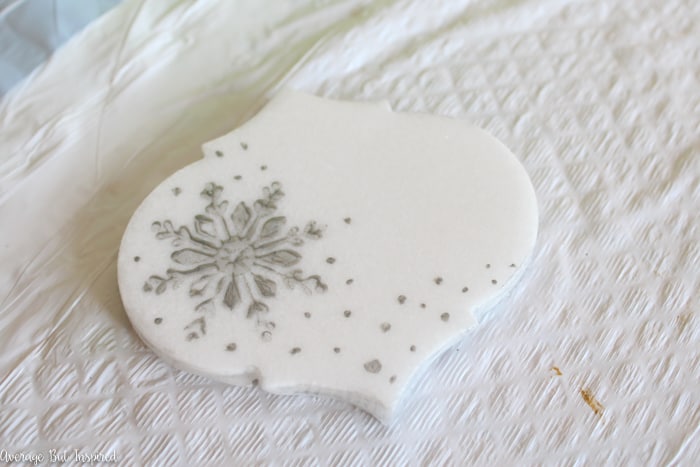 After a while, my five-year-old son also got in on the action and he mass-produced about 29 of these things in an hour (they are all lime green).  My daughter and I preferred to work more slowly and thoughtfully, and once all of our creations dried, we turned our tiles into actual ornaments.  We used special glue to attach pretty ribbon to the backs of the ornaments.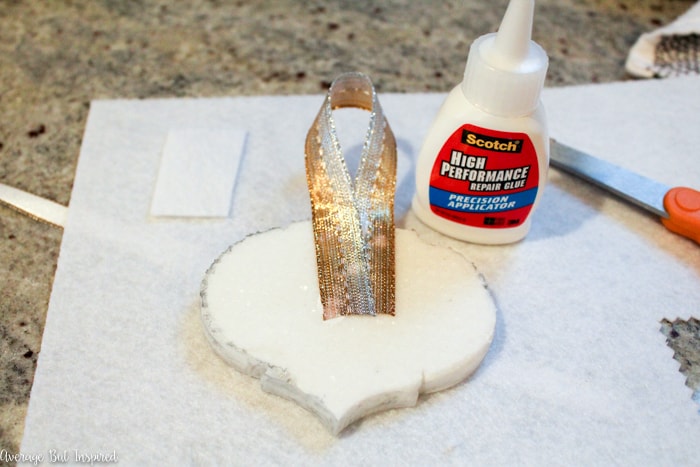 Once that glue had set a bit, we cut pieces of stiffened felt and glued those over the ribbon.  This made the ribbon a little sturdier, which is great for ornaments that are on the heavier side.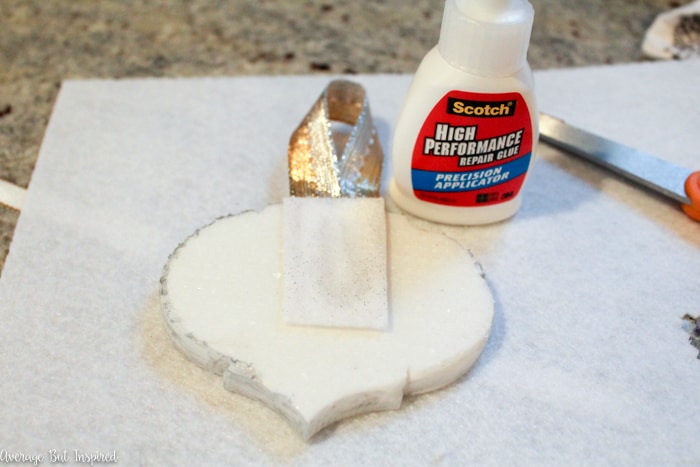 We let them dry overnight, just to be sure the glue was really holding everything together, and then our ornaments were finished!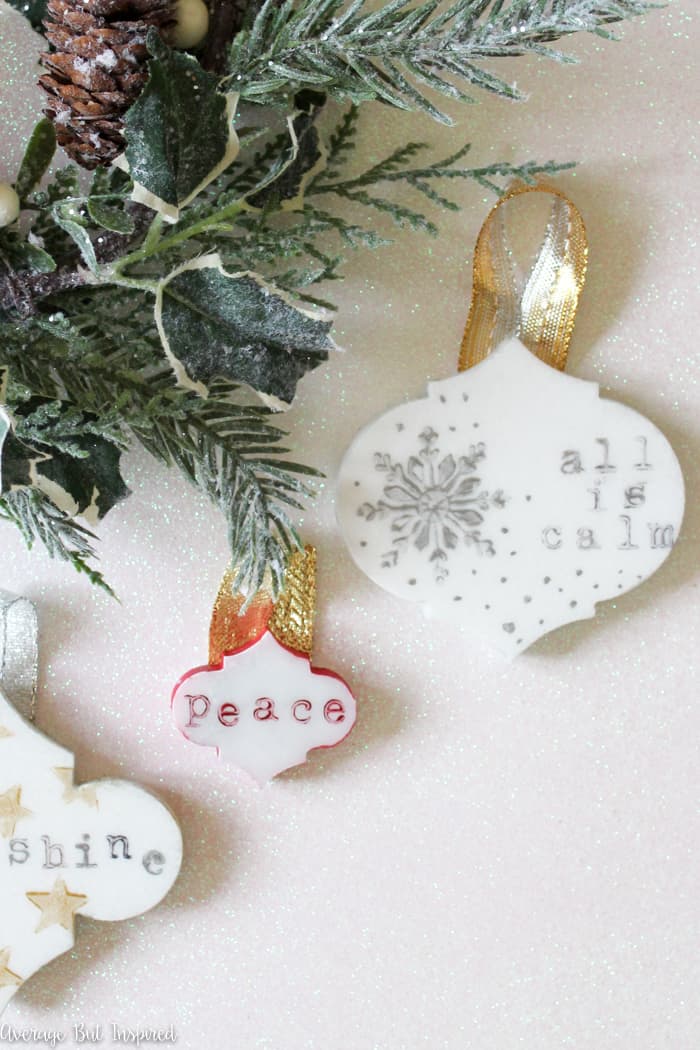 They turned out so much cuter than I expected!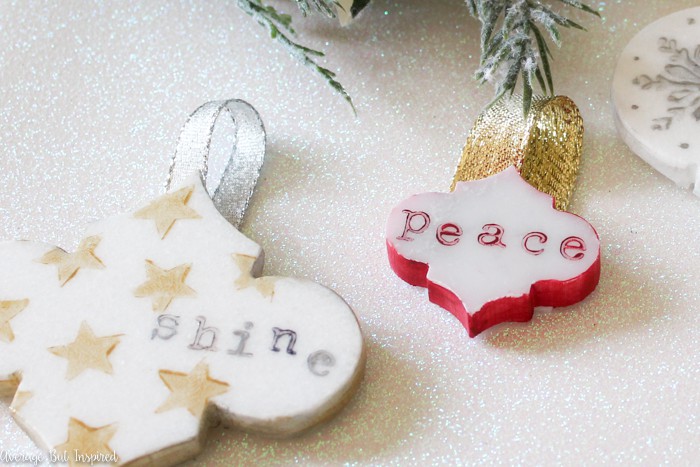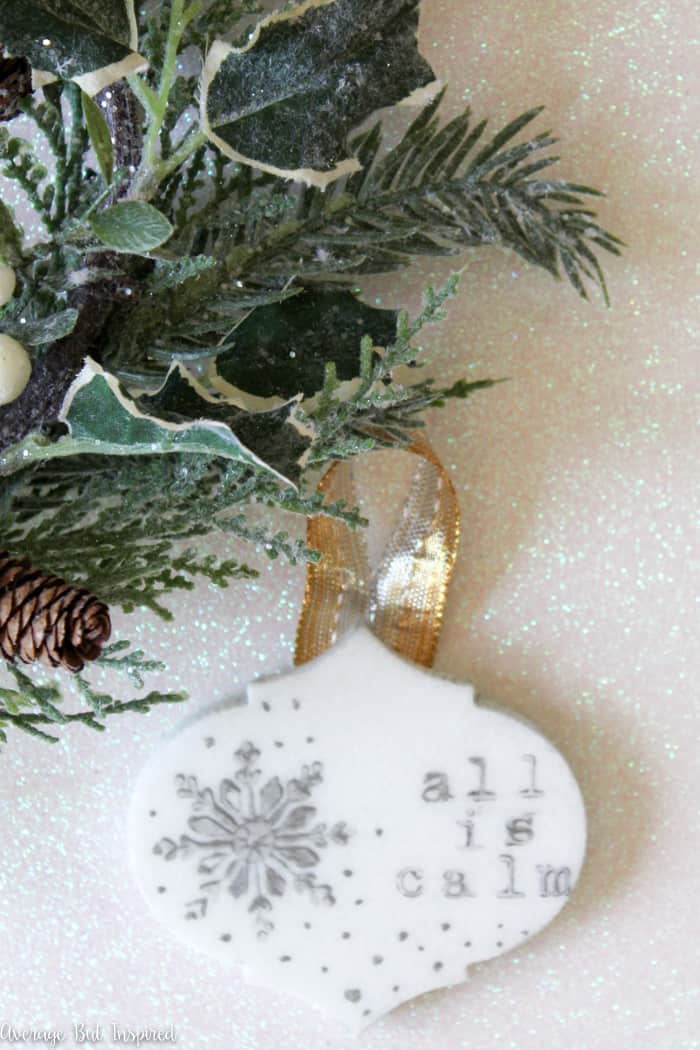 My daughter's tile ornaments are so sweet, but I didn't take pictures of them because she put all of her friends' names on them and I didn't think I should put those on the Internet.  So . . . you're stuck with my generic Christmas sayings.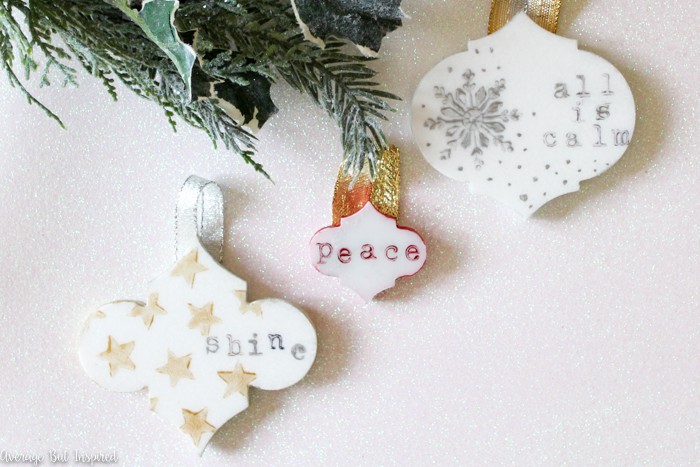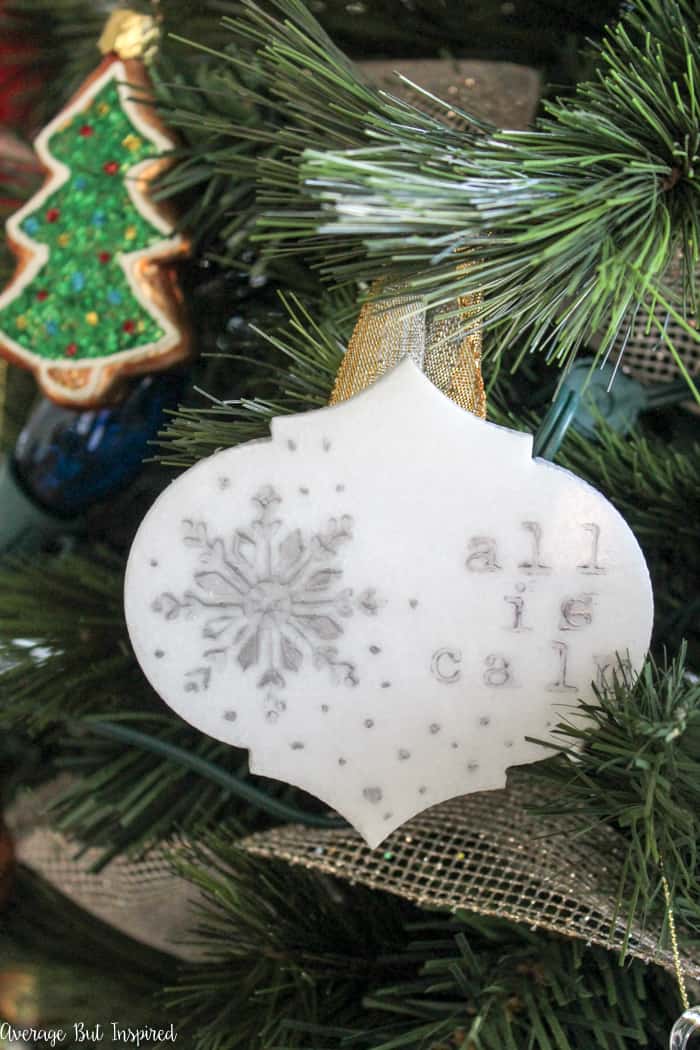 In the end, a day that started out very rough turned out to be a wonderful one that I won't soon forget. We made more than ornaments on Sunday – we made wonderful memories together.  That sounds cheesy, but this project helped remind me how important it is to really be there for our kids when they need a little extra attention.  AND it also reminded me how important is to never throw anything away – HA!
If you agree, or if you just think this is a fun project, please make sure to "pin" this project to help others find it!  You can pick up tile samples just like the ones we used, or less expensive ceramic versions, at any home improvement store, so replicating this project is very easy!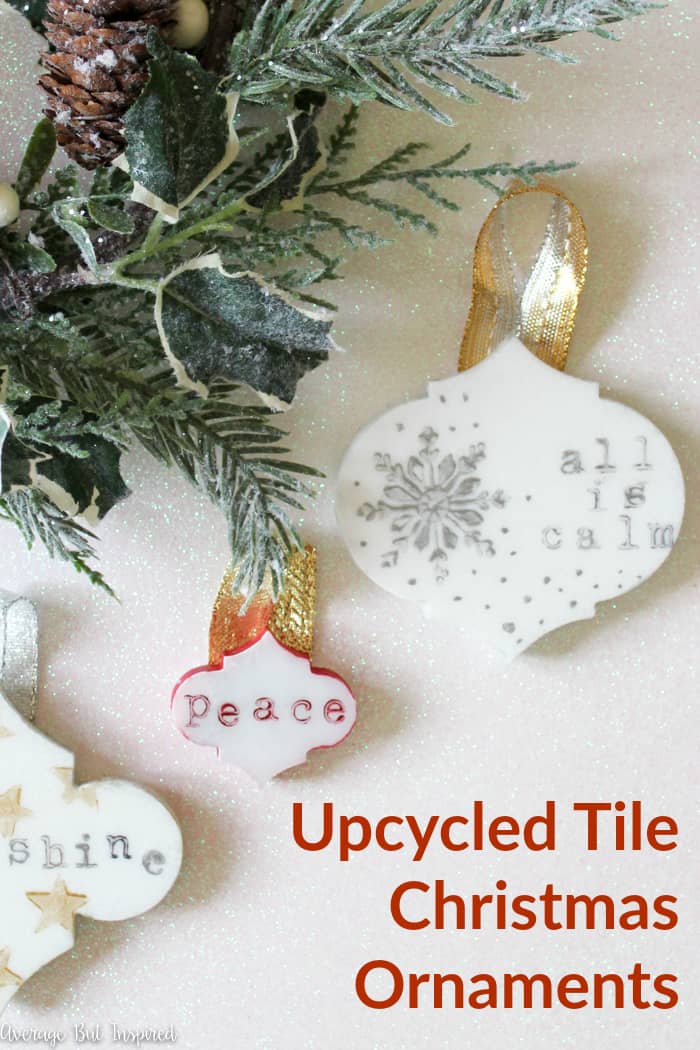 -Bre